LittleBird's Summer Sorted Top Picks for the School Holidays 2023
We've rounded up tons of great activities and events, things to do, make and watch, to help you and your family stay entertained, inspired and active throughout the summer holidays with the only problem, how to fit it all in!
So get comfy, put the kettle on and get reading.
If you find our guide useful, please share Top Picks with your family and friends and sign up to the newsletter.
Brought to you by LittleBird.co.uk – ideas and saving for families all year round. To receive our weekly newsletter full of inspiration and family fun, click here
TOP PICKS OF THINGS TO DO
LONDON
Making Magic: 100 years of Disney is a major new season of screenings, talks, special events and singalongs at BFI Southbank to mark the centenary of The Walt Disney Company.
The season opens with the UK premiere of the new restoration of Cinderella (1950) on 6 July and will run at BFI Southbank until the end of August, with selected screenings at BFI IMAX as well. See all your favourites, from Sleeping Beauty and Snow White and the Seven Dwarfs to Tangled, Toy Story, Encanto and Frozen. There are fundays too when you there are free crafts and film making activities too.
Tickets from just £3.
To find out more and to book your tickets, click here
LittleBird Top Tip: All features in the Disney season will be preceded by a short film with the exception of Tangled, Frozen and WALL-E, where the short will be played following the screening of the feature.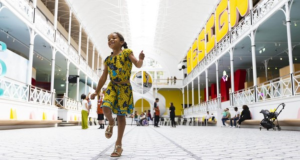 Young V&A is a free museum designed to showcase the power of creativity in children's lives. It will be a 'doing' museum – there will be amazing hands-on experiences including sensory playscapes, a finger skateboard park, an 'Imagination Playground' construction zone, a performance and story-telling stage, and an open design studio.
To find out more, click here
LittleBird Top Tip: Coming up in October Japan: Myths to Manga – Take an exciting and atmospheric trip through Japanese history – and explore how landscape and folklore have influenced Japan's culture, technology and design.
From 19th June Central London will be transformed when it hosts up to 70 super-sized sculptures of much-loved children's TV character, Morph. Located alongside some of London's most iconic landmarks, each Morph sculpture will be uniquely designed by epic, well-known and emerging artists, providing a fun family-friendly art trail for locals and visitors to follow. A Trail Map and App will navigate you through London's famous streets helping you discover each sculpture and unlock a series of rewards and fun facts. Download the art trail map here and find out about trail events here
To find out more, click here
After a four year refurbishment, the National Portrait Gallery re-opened in June. Discover over 11,000 portrait paintings, drawings, miniatures and sculptures, explore 250,000 photographs and negatives ranging from the 1840s to the present day!
See new ticketed exhibitions Paul McCartney Photographs 1963–64: Eyes of the Storm with tickets from £22.00 for adults, 12-18yr £5 and Under 12s Free and Yevonde: Life and Colour with tickets from £15.00, 12-18yr £5 and Under 12s Free.
Free to enter, find out more here
LittleBird Top Tip: Don't miss the National Portrait Gallery's Family Festival running from 31st July – 4th August & 7th – 11th August. Find out mote here
Head to Shakespeare's Globe for some side-splitting fun and mayhem as the Mechanicals create their second play – with you, the audiences, help. Packed with silly props, sillier costumes and an eye-popping finale, this theatrical dream like no other will delight the young and the young at heart alike.
Recommended for ages 5+.Seated tickets from £18
To find out more & to book tickets, click here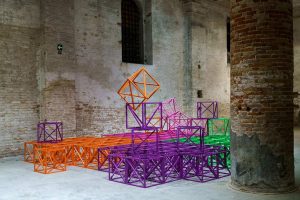 Tate Modern's Turbine Hall has been transformed into a giant grid of squares with 400 construction cubes in red, yellow, green and blue this summer – all designed for you to shift around, shape and have fun with. Part of a giant interactive artwork by artist Rasheed Araeen called 'Zero to Infinity', you're invited to disrupt the sculpture. You can chop, change, move and make patterns into any new configuration you like. The possibilities are endless!
Recommended for families of all ages.
Free and no booking required, find out more here
You're invited to take part or spectate in an exciting array of free and ticketed sports and games activities all summer long. There's The Big Screen showing Sports Fixtures and Movies for free, a 100m Track Race and Ping Pong tables plus a giant Chess set and Connect 4.
There will be a pop-up 3×3 basketball zone and Rock Climbing (£5 per person for two climbs).
With tons more to do, find out more here
Part installation, part adventure playground, REPLAY is a space built entirely out of waste materials, repurposed for fun by The Herd Theatre.In REPLAY's self-led experience, you can build your own worlds, invent your own games, be inspired by others and leave ideas for players to come!
REPLAY is suitable for ages 0 – 11 years. Every adult and child needs a ticket. Adult £6.50, Child £6.50
To find out more, click here
LittleBird Top Tip: There's lots happening throughout the school holidays at the Planet Summer festival including Bird Rave's colourful interactive performance, crafting a Coral Reef and The Marvellous Myth Hunter Ceilidh, a hip-hop party with ZooNation Youth Company. If the weather's looking good before you head to the Southbank, the Jeppe Hein's Appearing Rooms fountains are back again so don't forget to pack a towel!
The Actors' Church presents a dedicated season filled with theatre, comedy, puppetry, Shakespeare, new takes on classic tales in the heart of London's beautiful Covent Garden.
Eight visiting companies will bring a variety of innovative shows to our award-winning gardens, in the grounds of the world-renowned Actors' Church. Highlights include Dr. Dolittle, Peter Pan and Robin Hood.
Bring a picnic, bring a friend and be entertained.
To find out more & to book tickets, click here
LittleBird Top Tip: Get 10% off shows with the exclusive discount code LITTLEBIRD10 (valid on all shows except Twelfth Night and Pride & Prejudice).
Summer Sessions is back at Greenwich Peninsula! Celebrate the best in dance, music, food and film every weekend in August. From film screenings to cooking classes, live music to dance workshops, there's something to be found for everyone, all hosted in the heart of the Design District at Greenwich Peninsula.
To find out what's happening and when, click here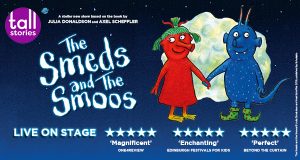 Don't miss this new show based on the book by Julia Donaldson and Axel Scheffler. Soar into space with this exciting adaptation of the award-winning book by Julia Donaldson and Axel Scheffler. On a far-off planet, Smeds and Smoos can't be friends. So when a young Smed and Smoo fall in love and zoom off into space together, how will their families get them back?
Music, laughs and interplanetary adventures for everyone aged 3 and up, from Tall Stories – the company that brought you The Gruffalo and Room on the Broom live on stage.
Aimed at ages 3+ Tickets from £10
To find out more & to book tickets, click here. You an save 20% with LittleBird and code is automatically applied.
Perform in the Park is London's first ever festival of children's theatre. A brand-new theatre will come to Coram's Fields, Bloomsbury this Summer showing live performances all day every day. With four fantastic children's shows to see plus an all-day café and the playgrounds, sandpits and paddling pool of Coram's Fields it really is the perfect day out for all the family. The line-up includes The Three Billy Goats Gruff, Elephant and Piggie's "We are in a play!", Mermaids & Pirates and The Dream.
Tickets start from £14.50
To find out more & to book tickets, click here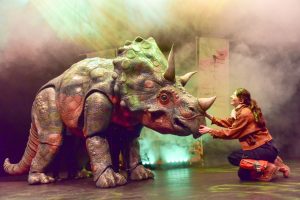 Each summer, this fabulous outdoor theatre houses an extensive variety of entertaining musicals, plays, revivals, and family-friendly shows. Outdoor performances take place whatever the weather, so be prepared to take an umbrella or sunscreen to a show. Check out The Tempest re-imagine for everyone aged six and over (30 June – 22nd July). La Cage aux Folles
(29 July – 16 Sept). Robin Hood: The Legend. Re-written. ( 17 June – 22 July). Dinosaur World Live (11 Aug – 3rd Sept).
Tickets from £29
To find out more & to book tickets, click here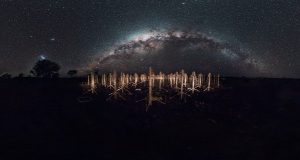 Narrated by TV physicist Brian Cox, 'Beyond the Milky Way' immerses you in the incredible SKA Observatory – a virtual time-machine allowing us to see further back in time than ever before and our best-ever chance of discovering extra-terrestrial life.
Take your seat in The Royal Institution's London Theatre, travel to the radio-quiet Australian outback, and be transported beyond the very furthest reaches of our Universe.
Aimed at ages 13+. Tickets; £15
To find out more & to book tickets, click here
LittleBird Top Tip: Don't miss the Royal Institutions Family Fun Day: Cool Stuff on 22nd July.
Part of the Summer by the River festival, head to The Scoop for interactive workshops for all the family – learn your top-rock from your Bart Simpson and your two-step from your cabbage patch. Watch pop-up performances from world-renowned dance artists, youth crews and incredible live DJs. Saturday is Family Day and Sunday is Social Dance Day. Sign up on the day for workshops, watch a dance battle or join one if you dare!
Find out more here
LittleBird Top Top: The Summer by the River festival is totally free offering theatre, performances, music and family friendly films including Puss in Boots: The Last Wish, Encanto and Matilda The Musical. The festival runs until 26th August so it's worth making a few dates for your diary! Find out more here
To celebrate BEANO's 85th birthday jump aboard the BEANO Blamtastic Afternoon Tea Bus Tour, for an adventure full of fun and mischief! Beanotown laughs (and treats). A Beano Entertainer will provide you with unknown facts about Beano and the London landmarks you'll see during the tour whilst you enjoy a delicious afternoon tea. Chefs have created a blamtastic BEANO-inspired menu featuring the Bangers & Mash-up Chocolate Cupcake, the Cheesy Coal as a Cucumber & Cream Cheese Finger on Charcoal Bread and many more sweet and savoury delights!
Aimed at ages 5+ Tickets from prices vary by date, time and seat selection approx Adult £48, Child £38. Departing from Victoria Station, tours are 90 mins
To find out more & to book your tour, click here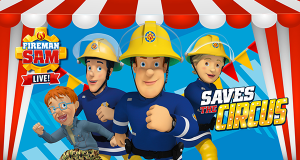 When all of his friends go away, Norman Price decides to find adventure in Pontypandy and become the star of a visiting circus. But with a tiger on the loose and faulty lights, the adventure soon turns to danger. Can Fireman Sam come to the rescue and save the circus?
Aimed at ages 3+. Tickets £10
To find out more & to book your tickets, click here
Pokémon GO Fest 2023 is coming to London, and this year will be split into different experiences between two locations: Brockwell Park and throughout Greater London! You'll be able to enjoy exclusive gameplay, special bonuses, and more as you adventure alongside thousands of fellow Trainers and spend half a day in Brockwell Park and half exploring the larger London area! Join with millions of Pokémon GO fans from around the world and get ready for double the adventures, double the exclusive gameplay opportunities, and even some mythical surprises!
Tickets; £32
To find out more, click here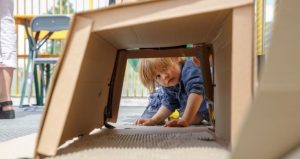 Architecture educators MATT+FIONA are inviting families to get hands-on with the world of design and construction at free family workshops, every Tuesday of the summer holidays.
The Museum's Rooms Through Time, enchanting gardens, brand-new play structure and engaging family room await.
Free to visit, find out more here
LittleBird Top Tip: Check out these fun activities designed and created by the museum that you can do at home here
Part of Summer at Kings Cross that also includes a free 12 day music festival, workshops and fountains, Screen on the Canal is a free open air film festival courtesy of Everyman. You can vote for your favourite film for next week's film choice, which will be screened on Thursday 13 July at 7.30pm. Head over to the King's Cross App and choose between Wimbledon, Rocky and Top Gun Maverick.
Films and screenings run throughout the day and every evening. The festival is free and open to all, check out the listings below and download the full listings here.
Find out what's on and when here
Climb aboard and prepare to hear the horrible history of the most famous river in the world. Tremble in terror at the Tower! Get gobsmacked by the Globe! Hold onto your head at London Bridge and escape from the Execution Dock! Take a dive with Horrible Histories into the stories of King Henry VIII, Anne Boleyn, Julius Caesar, Queen Boudicca, Jack the Ripper and Captain Kidd, in this history of the Thames with the nasty bits left in!
Tickets; Adults £25, Child £15, Under 3's –free
To find out more & to book tickets, click here
Blippi is coming to your city for the ultimate curiosity adventure in Blippi: The Wonderful World Tour! So, come on! Dance, sing, and learn with Blippi and special guest Meekah as they discover what makes different cities unique and special. Will there be monster trucks, excavators, and garbage trucks galore? You bet! So get ready to shake those wiggles out and OJ Twist your way through this brand-new musical party!
To find out which city and town Blippi is coming to, click here
Join the Polka Summer Fun Day from 9.30am – 5pm.
With tons of free eco-themed fun activities for the whole family, including, eco-glitter tattoos, facepainting, Paint a Pebble, storytelling, colouring in, dress-up, eco-crafts "Wish for the World" board…and much more! No ticket required.
To find out more, click here
Head to ZSL London Zoo for a whole day packed with wild games, over 14,000 animals, and giant attractions including England's biggest penguin pool and London's biggest living rainforest Prepare to take on London Zoo's Really Wild Challenge and go head-to-head with your 'troop' and channel your animal skills to battle it out to find out who takes top spot.
Standard tickets, adult from £31 and child £21.70. Pre-booking is essential. Find out more here
LittleBird Top Tip: And if you fancy heading to ZSL Whipsnade Zoo too this summer, find out how they are celebrating Beano's 85th anniversary with Beano Goes Wild here
We all want to meet people from history. The trouble is everyone is dead! So Terrible Tudors is back with the hit West End show for a second sensational year!
From the horrible Henries to the end of evil Elizabeth, hear the legends (and the lies!) about the torturing Tudors. Find out the fate of Henry's headless wives and his punch up with the Pope. Meet Bloody Mary and see Ed fall dead in his bed. Survive the Spanish Armada as they launch their attack!
Aimed at ages 5+. Tickets from £18.50
To find out more & to buy tickets, click here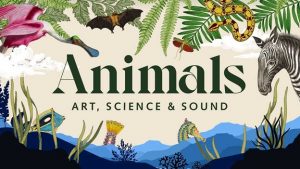 Explore and understand how documenting the animal world has resulted in some of humankind's most awe-inspiring art, science and sound recordings.
It can take years of research to unlock the secrets of a single species. Did you know that the first photograph of a live giant squid was published in 2005? That bats were first described as birds, and sharks referred to as dogs? Follow this centuries-long journey through sound recordings, manuscripts and artworks, and learn some fun facts along the way and don't forget to pick up an Animal's Family Trail, pick up a copy from the Information Desk when you arrive.
Tickets; Adults £16, Child (12 – 14) £8, Under 11s Free
To find out more & to buy tickets, click here
Plus, the new exhibition Digital Storytelling looks at how technology has transformed the way we tell stories.
LittleBird's Top Tip: Make a day of it and head to Granary Square in Kings Cross, a minute walk from the library. There's lots of space and free events going on throughout the summer, plus on a hot day, don't miss the Granary Square Fountains – so pack a towel too!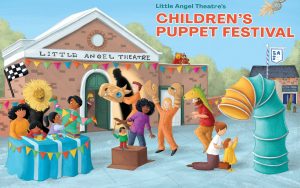 Don't miss the Little Angel Theatre's first-ever Children's Puppet Festival! The vibrant programme will showcase a broad range of puppetry by the most exciting UK and international companies currently making theatre for young audiences.
There will also be plenty of opportunities for everyone to take part, with workshops for families, community events, fun days for children and courses for adults to try out the craft of puppetry.
To find out more & to book tickets, click here
LittleBird Top Tip: Perfect for when you need a bit of downtime, check out the show online here and if you can, any donations will be gratefully received. Support here
The London Transport Museum's Green Journey installation returns to the Transportorium Garden this summer, with interactive family-friendly elements that help young visitors to learn about big topics like climate change and sustainability in a fun and engaging way.
Creative family workshops, sensory storytelling and movement sessions and a stamper trail around the Museum galleries inspired by the themes of the Green Journey installation will also run on selected dates throughout the holidays.
Tickets: Adult £21 & allow unlimited entry for a whole year (off-peak annual pass £18.50 allows unlimited entry weekdays after 2pm), kids go free
To find out more & to book tickets, click here
LittleBird Top Tip: Explore the Tusk Trail in Covent Garden and discover 15 life-sized gorilla sculptures. With Somerset House only a 10 minute walk from Covent Garden, why not pop by The Edmond J. Safra Fountain Court to enjoy the fountains throughout August, weekdays only.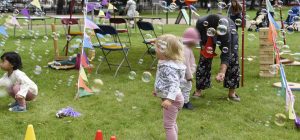 Head to the National Maritime Museum during the holidays for some outdoor and indoor maritime-themed activities for the whole family. With different events on different days, you'll be able to try your hand at splatter art, collagraph printing, rainy day mobiles and bubble printing to name a few!
To find out more, click here
LittleBird Top Tip: While you're here, don't miss a visit to the Cutty Sark and venture aboard and beneath one of the world's most famous ships. With creative workshops, a cast of colourful characters from the ship's past plus interactive games and a free family trail, there's tons to do and if you have kids aged 10+ they can climb the rigging too. Find out more here
The design of the Serpentine Pavilion 2023 emerges from architect Lina Ghotmeh's. Inspired by Ghotmeh's Mediterranean heritage and lively discussions around the table over current affairs, politics, personal lives, and dreams, the Pavilion is titled À table – a French call to sit together at the table to share a meal and have a conversation.
To find out more, click here
LittleBird's Top Tip: Make a day of it and pack your swimming bags and refresh in the Serpentine Lido or let the kids play in Diana's Memorial Playground – inspired by Peter Pan, the playground has a giant pirate ship as its centrepiece plus there's a great cafe too!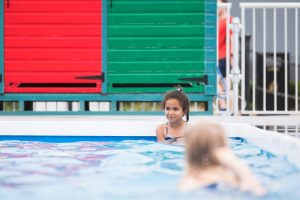 Dive into family fun this summer as Royal Docks Summer Splash returns to bring you delightful dock swimming, deckchair chilling, super sandpits and much more. From 31 July – 20 August, a large lido will be built out onto Royal Victoria Dock, complete with a shallow end for younger children for the local community to cool off for free in the warmer weather. Join in the fun by jumping into the water, create a masterpiece in the super sandpits, relax in a deckchair and join in with free summer activities, all while immersing yourself in the fun and tranquillity at London's historic Royal Docks.
Royal Docks Summer Splash is free. Children under the age of 8 must be accompanied by an adult, if using the lido. One adult required per child.
Find out more here.

Find your inner inventor at Spirit of Invention, a fun design exhibition at The National Archives. Step into a world of creativity from past to present – see original Victorian designs that capture the glorious imagination of Victorian Britain alongside designs from modern makers. Try on a Victorian ventilating top hat, make a call on an early telephone and be inspired to become an inventor yourself.
Free entry, find out more, click here
GDIF 2023 will bring together UK and international artists in a programme of ground-breaking outdoor theatre, performance, art, dance and circus in iconic public spaces across London.
To find out more, click here
Supporting under 17s discover the magic of the theatre with over 30 West End shows offering one free child ticket with every paying adult, plus additional two children can attend for half price. Shows taking part include Mrs Doutbfire, The Spongebob Musical, Heathers, Matthew Bourne's Romeo & Juliet and The Ministry of Science. Plus, there are a number of activities to accompany certain performances during Kids Week.
To find out more & to book tickets, click here
NATIONAL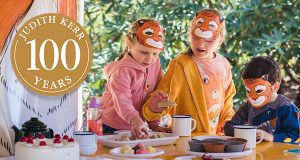 2023 marks 100 years since the birth of Judith Kerr, creator of the iconic picture book, The Tiger Who Came to Tea and the beloved Mog, the Forgetful Cat and our friends at HarperCollins Children's Books are commemorating her birth with a year-long programme of events and activities from National Trust trails and storytelling events to birthday tea parties and an enchanting Mog stage show now on tour.
Follow @TigerMogandFriends on Instagram to join the fun and for a chance to win a host of amazing prizes celebrating Judith's stories throughout the year.
To find out more about the celebrations and how you can take part, click here
Artists and performers take to stages all over the city to present shows for every taste, and audiences can create their own festival experience from a mixture of ticketed, free and street performances.
Find out more about how to make the most of the Fringe and browse your tickets here.
The 19th edition is set to be one of the largest yet, with 55 ambitious projects, talks, performances, parties and one-off events across more than 35 partners and venues.
See all events here.
This is a celebration of the written word in the world. Every August close to 500 writers and thinkers from across the planet come together to rub shoulders with you, the audience.
See all events here
Playday is the national day for play, celebrated every year across the UK on the first Wednesday in August. This year's theme is playing on a shoestring – making every day an adventure.
Find out more & events near you, click here
The buzzing heart of MIF is back this summer with a new riverside home. Manchester's favourite summer hangout returns for MIF23 with a free programme of live music and performances. Don't miss Yayoi Kusama: You, Me and the Balloons (until 28th August) and then head to Festival Square promising family-friendly fun, spoken word and bands, and more!
To find out what's happening and when, click here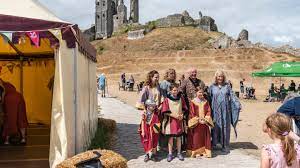 The Festival of Archaeology is the biggest archaeological celebration in the UK and is organised by the Council for British Archaeology. Whether you're an archaeological amateur or the next Indiana Jones, there'll be plenty of opportunities to discover more about the places the National Trust looks after. Events include the festival launch event at Powis Castle in Wales, costume demonstrations at Sutton Hoo in Suffolk and children's medieval pottery making sessions at Stourhead in Wiltshire.
Ticket prices vary. To find out what's happening, when and where, click here
Set amidst the beautiful palace grounds, PADDINGTON™ LO-COMMOTION is the ideal family outing into a world of adventure, puppetry, and nature. Prepare for an exciting journey as you meet your best-loved characters from the Paddington stories, hop on board an authentic locomotive, and embark on a search for 'buried treasure'…
For fans of the beloved bear and families who relish the great outdoors, an unforgettable experience is promised.
To find out more & to book tickets, click here
Hollywood Bowl promises to keep everybody amused this summer. With state-of-the-art bowling alleys, arcades and games, there's plenty to do and if tummies start to rumble, you can order food and drinks directly to your lane!
LittleBird Top Tip: To discover exclusive Hollywood Bowl AND Puttstars savings, join the Family Pass. Find out more here
Jurassic Earth features roaming, state-of-the-art animatronic life-like Dinosaurs in a thrilling and interactive story-telling show, creating a unique, immersive experience for all audiences. Meet intrepid explorers, fascinating professors and the bravest of rangers as they take you on a journey through Jurassic Earth, introducing their herd of the most incredible Dinosaur species to have ever lived!
Tickets from £21. To find out more & to book tickets, click here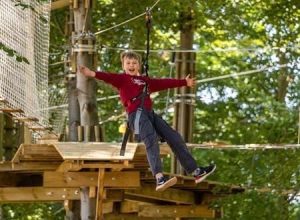 Head to the forest and have an outdoor adventure with Go Ape. From Treetop Adventures for all ages that offer intricate crossings, wobbly bridges and zip wire finales to Net Adventures that promise treetop bouncy nets linked by walkways 30 feet above the forest floor, inflatable balls and super slides.
Tickets from £23. To find out your nearest location and to book, click here
LittleBird Top Tip: To discover exclusive Go Ape savings, join the Family Pass. Find out more here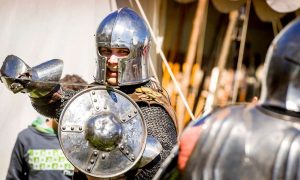 Experience the extraordinary at one of English Heritage's blockbuster historical events taking place this summer.
Witness live-action clashes of brave Roman soldiers, gallant medieval knights, jousters and swashbuckling pirates who sailed the English seas. It's a summer of legends with something for everyone at our historic places around the country.
Ticket prices vary. To find out what's on and where, click here
You are invited to a special day of LEGO® themed family events on Saturday 8 July from 11am – 2pm at The Point and 11am – 3pm at Danum Gallery, Library and Museum to celebrate the opening of the Brick By Brick exhibition. Make sure to visit both venues to take part in everything that's happening!
Register your interest for the 11.30am – 12.30pm session here.
Register your interest for the 1pm – 2pm session here.
Find out more here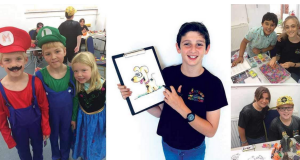 Nothing gets kids engaged more than having fun with their favourite characters, colouring in and learning how to draw. This summer kids can learn how to draw their favourite cartoon characters as well as their own imaginary creations during 1, 3 or 5 day camps.
Plus there's plenty of outdoor fun with treasure hunts, water play fights, games, drone flying, boomerang throwing and of course drawings. Kids are encourage to try something new with something for everyone.
To find out more & to book your place, click here
Inspired by the hit ITV show, Ninja Warrior UK offers supervised activity and fitness venues throughout the UK. You can climb, balance, jump and swing across different obstacles using and developing your Ninja skills. A great place for supervised family activities and for keeping fit.
Aimed at ages 5+, tickets from £12
Find out more here
The tall ships are back in Falmouth! For the first time in nine years, Falmouth will once again host the start of the prestigious Tall Ships Races Magellan Elcano, Falmouth.
Tickets: Adults £5.50, Child £2.75
Find out more here
With tons of park activities on offer at all locations, Inflata Nation ticks everyone's box. There are Inflata Super Slides, quadruple obstacle courses, Inflata climinging walls, bumpy slides, tipping slides, ball pools, duel platforms, inflatable bubbles, and more! Plus, there's a mini inflatable area for the under 4's including a ball pool and soft play.
Tickets from; Ages 4 to 15 and Adults – £9.99, Under 4 – £5.99. Find out more here
LittleBird Top Tip: To discover exclusive Inflata Nation savings at the Manchester location, join the Family Pass. Find out more here
SUMMER CINEMA
LittleBird Top Tip: To discover exclusive savings at the cinema, join the Family Pass for £1 today. Find out more here
The first of a two-parter (as its title indicates), the latest installment of the Mission: Impossible franchise sees the return of the IMF team led by Tom Cruise's Ethan Hunt.where they must track down a dangerous weapon before it falls into the wrong hands.
Barbie suffers a crisis that leads her to question her world and her existence.
Christopher Nolan takes on his first true biopic with this look at the life of theoretical physicist J. Robert Oppenheimer (played by frequent Nolan collaborator Cillian Murphy) and his contributions to the creation of the first atomic bomb.
The sequel to the surprise 2018 hit creature feature The Meg picks up British indie thriller darling Ben Wheatley as director and once again pits action hero Jason Statham against an impossibly big shark. That's about all we know about the plot so far, but what more do you need?
Thanks to longtime fans Seth Rogen and Evan Goldberg, we're getting a new, animated reboot of the Ninja Turtles, this time focusing more on the "teenage" element of the original comics and utilizing a highly stylized animation format similar to the Oscar-winning Spider-Man: Into the Spider-Verse.
Don't be fooled: This is no straight-up video game adaptation. Instead, it's based on the true story of a teenage gamer whose Gran Turismo skills won him the opportunity to become an actual race car driver.
Cobra Kai's Xolo Maridueña stars as the titular hero in this DC origin story about a recent college grad who comes into possession of an ancient alien relic that attaches to him and gives him powers beyond his wildest dreams.
DO THIS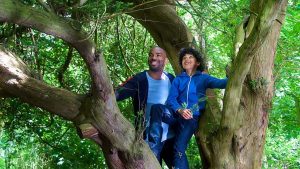 Find a wood near you and go adventuring this summer with Woodland Trusts top tips for family fun in the great outdoors.
Your adventures start here
A brilliant resource for the summer where you can play games, do quizzes, watch videos and be inspired to get hands-on with science and maths at home.
Be inspired here
Swim Safe is a fun water safety activity created by Swim England and the RNLI. Kids get to enjoy a fun, structured swimming session at a choice of open water locations – and learn all about how to stay safe.
The 60-minute session is run by qualified lifeguards and instructors and is taking place throughout the summer and it's free.
Find out more here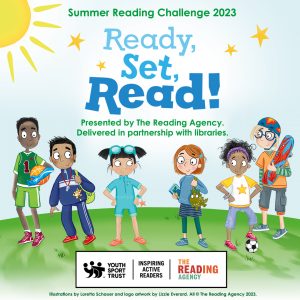 Explore this year's Summer Reading Challenge. Ready, Set, Read! is the name of the game and this year, you guessed it, the theme is sports and games. Featuring books, rewards, and challenges.
Find out more & your nearest library taking part here
Vote now for your favourite Disney song of all time and hear a huge countdown on Bank Holiday Monday – 28th August on Fun Kids Radio.
Vote now
Sometimes feelings are tricky! Luckily, making (or looking at) art is a great way to help us deal with feelings! It can communicate things for us when we don't have the words.
Start exploring here
A great hands on experience, head to a farm where you and the kids can pick your own fruit and enjoy being close to nature, understanding where food comes from and best of all, what recipes you're going to invent as you cook and eat your fruity haul together.
Find a farm near you here
Maths is everywhere – step outside and have fun whilst learning with these outdoor activities from Maths on Toast.
Be inspired here
TFF brings free fully inclusive fun tennis sessions to communities across the UK for all ages. Offering a two-hour session every week of the year, running mixed ability group games managed by fully-trained professional coaches and supported by local volunteers and there are no catches; all equipment, everything is free.
Find out more here
If you have little ones starting school this September, download this free Starting School Activity Pack from Usborne.
Download it here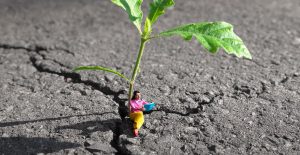 This self-led walk and activities can be used in any park or green space for a family wellbeing boost. Rejuvenate your body and mind and discover the magic and wonder of nature.
Find out more here
READ THIS
Little Experts, Farshore, out 6th July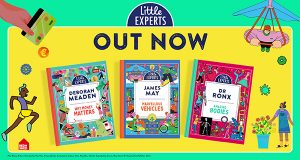 Join the UK's leading experts and discover the most brain-boggling facts about your favourite subjects with Little Experts, the inspirational new non-fiction series for 6 to 9-year-olds.
Discover how many shapes the world we live in with Dragons' Den investor and entrepreneur, Deborah Meaden.Take a tour of the incredible human body with award-winning trans non-binary emergency medicine doctor and TV presenter, Dr Ronx.Hit the road with writer and broadcaster James May to discover incredible human-powered vehicles.
Find out more here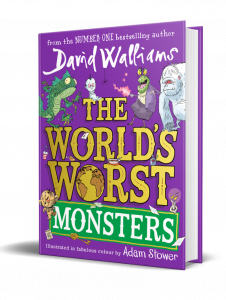 The World's Worst series has captivated millions of readers. You've met the world's worst children, the world's worst parents, the world's worst teachers and the world's worst pets – but are you ready for the world's worst monsters?
If you think you're familiar with monsters… THINK AGAIN!
Find out more here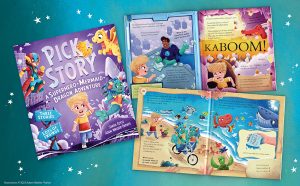 Do you love dragons? How about mermaids? And superheroes? Find them ALL in the pages of this laugh-out-loud interactive adventure!
This Superhero Mermaid Dragon adventure is the third in the Pick A Story series – illustrated picture books for children where YOU choose the story!
Find out more here
DOWNLOAD THIS
Discover the hidden science behind ordinary objects with the family-friendly Wonderlab AR app. Created in partnership with PRELOADED and powered by Niantic Lightship—makers of Pokémon Go—Wonderlab AR uses the power of augmented reality to reveal the wonder of science all around us.
Find out more here
With quick, bite-sized lessons, you'll earn points and unlock new levels while gaining real-world communication skills. It's free and fun, so why not give it a go.
Find out more here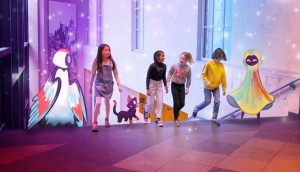 If you're planning a visit to the National Gallery this summer, you might want to download this app before you go. A mobile-based immersive adventure that encourages children to explore and learn about one of the greatest collections of paintings in the world.
Find out more here
If your kids are into comics, they might like to try their hand at creating their own with this Comic Book app.
Find out more here
LISTEN TO THIS
For the grown ups
Listen to this weekly podcast in which QI researchers Dan Schreiber, James Harkin, Anna Ptaszynski and Andrew Hunter Murray share the most bizarre, extraordinary and hilarious facts they've discovered over the last seven days.
Tune in here
Historians Tom Holland and Dominic Sandbrook are interrogating the past, and attempting to de-tangle the present.They question the nature of Greatness, why the West no longer has civil wars and whether Richard Nixon was more like Caligula or Claudius. They're distilling the entirety of human history, or, as much as they can fit into about fifty minutes.
Tune in here
Want to own the room? Comedian and radio and TV presenter Viv Groskop talks to inspirational women about the secrets of brilliant speaking. They share the tips and tricks that will get you the attention you deserve.
Tune in here
For the kids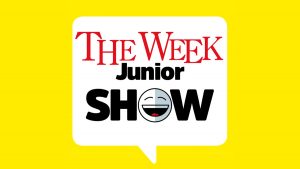 The Week Junior Show takes you behind the scenes of the award-winning magazine for 8 to 14-year-olds. Each week, Bex from Fun Kids Radio is joined by members of The Week Junior team to discuss their favourite stories, debate the week's hot topic and discover whether the 'Real or Rubbish?' report is fake news or the real deal.
Find out more here
Hear some of the greatest Greek myths ever told, many of which are found in the book series Zeus the Mighty.
Listen here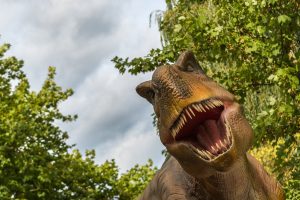 Science is everywhere – listen to podcasts or watch videos and find out if Jurassic Park could actually happen and if you'd ever want to meet an alien….
Find out more here
If you find our guide useful, please share Top Picks with your family and friends.
Brought to you by LittleBird.co.uk – ideas and saving families all year round. To receive our weekly newsletter full of inspiration and family fun, click here