LittleBird's Egg-tastic Easter Top Picks 2023
We've rounded up some great activities and events, things to do, make and watch, to help you and your family stay entertained, inspired and active throughout the Easter holidays with the only problem, how to fit it all in!
So get comfy, put the kettle on and get reading.
If you find our guide useful, please share Top Picks with your family and friends and sign up to the newsletter.
Brought to you by The LittleBird Family Pass – saving families money all year round. To find out how, click here
TOP PICKS OF THINGS TO DO
LONDON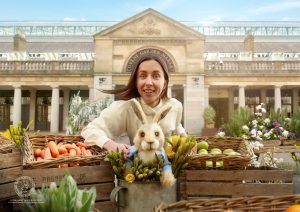 This Easter join Beatrix, Peter and friends on a quest around the streets and stalls of old Covent Garden to help save Jemima Puddle-Duck. Through a magical mix of live performance and puppetry, the world of Beatrix Potter will come alive this Easter as you help Beatrix on a mission to rescue Jemima Puddle-Duck from the clutches of Mr. McGregor! During this 50-minute theatrical, immersive adventure you will accompany Beatrix Potter to search for secret notes, maps, and other clues.
Aimed at all ages but note, Mr. McGregor's Obstacle Course is for children aged 4 to 9. Tickets range from £6 to £27.50
To find out more & to book tickets, click here
Experience an unforgettable journey through the natural world and explore the extraordinary diversity of our seven unique continents on the most epic scale. This immersive journey, with bespoke narration from David Attenborough, features breath-taking footage from Seven Worlds, One Planet, projected on multiple multi-angle screens using the very latest digital screen technology.
To find out more & to book tickets, click here

Step into the world of the colossal titanosaur Patagotitan mayorum, the largest known creature to have ever walked our planet. On display for the first time ever in Europe, this is your chance to meet this extraordinary dinosaur up close. In a fun, interactive exhibition, walk beneath the towering titanosaur, touch a cast of its skull and see how you measure up to this gigantic sauropod.
Aimed at ages 5+, adult tickets from £16.00, Child £9.00
To find out more & to book tickets, click here
Climb aboard and prepare to hear the horrible history of the most famous river in the world. Tremble in terror at the Tower! Get gobsmacked by the Globe! Hold onto your head at London Bridge and escape from the Execution Dock! Take a dive with Horrible Histories into the stories of King Henry VIII, Anne Boleyn, Julius Caesar, Queen Boudicca, Jack the Ripper and Captain Kidd, in this history of the Thames with the nasty bits left in!
Tickets; Adults £25, Child £15, Under 3's –free
To find out more & to book tickets, click here
LittleBird Top Tip: From 1-9 April you can get £5 off tickets. Click here to save
The Southbank has an eggs-traordinary Easter planned for all the family so get ready to crack open more theatre, music and parties made for kids and their grown-ups.
Marty and the Party (for ages 2 – 6, Fri 7th – Sat 8th April, £12 adults, £9 children) Marty is heading to the best party there has ever been in the history of ever. Follow them there for an adorable, cheeky show about fun, friendship and finding your groove.
Bossy (for ages 7 – 11, Friday 7th April, £12 adults, £9 children) Follow Beth's quest to find out who she really is and what she stands for in this family show celebrating Black culture, with a kick-ass Caribbean soundtrack.
Groove Baby Presents Groove Sensation (for ages 0 – 5, Sat 8th April, £12 adults, £9 children) With funk, jazz and electronic soundscapes, Groove Baby takes you on a sensational sensory voyage created for under-5s and their grown-ups.
Pedal Power Disco (for all ages, Sat 8th April, free) Put the pedal to the metal as you cycle to power our party. The disco can't go on without you!
To find out more & to book tickets, click here
LittleBird Top Tip: To get 20% off Marty and the party tickets, use promo code MARTY20 and click here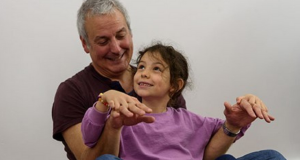 Gather together for exciting Storytelling performances that uncover Shakespeare's plays in new ways, or bring the characters and stories to life yourselves in creative Family Workshops. Explore the enchanting forest in A Midsummer Night's Dream and the gloriously spooky world of Macbeth. You can also step back in time to Shakespeare's London and discover the secrets of the iconic Globe Theatre on a Guided Tour, or even experience stage combat with a Family Sword Fighting Demonstration.
Tickets from £10.
To find out more & to book tickets, click here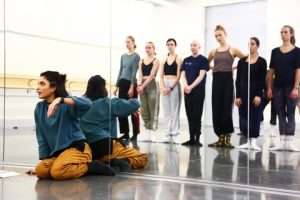 Get ready to dance under a giant artwork! Movement is medicine and this Easter Tate Modern wants you to move, make and shake in a dance and instrument-making workshop.
The workshop includes making instruments to shake, rattle and wear, followed by an optional dance session in smaller groups, led by choreographer Vidya Patel. You'll be dancing in the Turbine Hall, under the ceiling-height artwork created by the artist Cecilia Vicuna.
This is a free daily workshop open to children of all ages and no booking is required – queuing is possible at busier times. Tate Modern offers relaxed sessions for neurodivergent children on Tuesday mornings.
To find out more, click here
LittleBird Top Tips: Plus check out the free exhibitions: A Year in Art: Australia 1992 which brings together works which respond to debates around Aboriginal and Torres Strait Islander land rights in Australia. Plus a series of fresco paintings by Hannah Quinlan and Rosie Hastings or Bob and Roberta Smith: Thamesmead Codex that celebrates the voices and local community of Thamesmead, London. Find out more about other exhibitions and book tickets here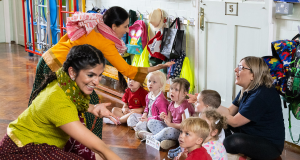 On Friday 7th April, join The Place for a full day of shows, workshops and crafts for the Spring Half-Term. The Place are throwing a full day of family fun for everyone. Discover exciting and interactive performances: will you help Lolo the Bull make their dancing dreams come true in The Bull and the Moon? Or experience the sights and sounds of India by train in Choogh Choogh?
Find out more & to book tickets here
LittleBird Top Tip: Get 20% off tickets when you book both shows together!* (Discount automatically applied at checkout when booking two or more performances in the same transaction).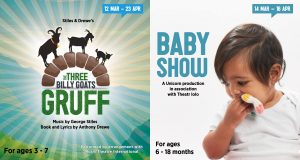 Step into the magical, fairy-tale world of The Three Billy Goats Gruff in this perfect first musical for young families. Come on their adventure as together with Little Bo-Frilly they hatch a plan to cross the bridge to the lush green grass on the other side, they just need to outwit that horrible tricksy troll first. Plus also this Easter, Baby Show is the Unicorn's ever-popular sensory performance with captivating images and intriguing sounds that keep little ones rapt. It's a perfect first theatre experience.
The Three Billy Goats Gruff:
Aimed at ages 3+. Tickets: Under 18s from £10, Adults from £13. Find out more and book tickets here
Baby Show:
Aimed at age 6- 18 months – +. Tickets: 1 Adult + 1 child £14 / 2 Adults +1 child £19. Find out more and book tickets here
LittleBird Top Tip: There's lots to do before and after a show that's a mere hop, skip and a jump away. Make a splash in the fountains beside the River Thames or lunch in Potters Field with an impressive view of the iconic Tower of London and Tower Bridge – all just a two-minute walk away.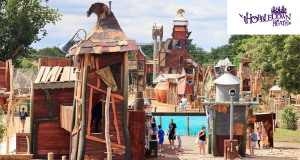 For unmissable family fun check out Hobbledown and see what all the hubbub is about! Step into amazing worlds where kids can climb towers, crawl through tunnels and explore amazing indoor play arenas. All while coming face-to-face with alpacas, meerkats, lemurs and many other exotic and farm animals.
At Hobbledown Heath, Hounslow, wild ones can also visit Gripped an adrenaline fuelled aerial adventure park where you can be challenged to Zip, Slide & Jump in 6 different outdoor activities.
To find out more & to book tickets, click here
LittleBird Top Tip: Use 'LittleBird10' online to get 10% off at Hobbledown Heath, Hobbledown Epsom or Gripped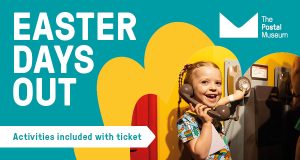 Head to the Postal Museum this Easter to enjoy a programme of wild activity and unleash your creativity and imagination. Through a range of sustainable games, crafts, making and storytelling, get to know the animals who like to call the museum home and learn some fun ways you can help protect the natural world using recycled and re-used materials.
Tickets; Adult £16, Child, £9 and tickets are valid for a year!
To find out more & to book, click here
LittleBird Top Tip: If you have under 8s, don't miss Sorted! Postal Play Space, a mini-town where your little ones can play at being a postie. £4 online / £5 on the day – can be booked separately here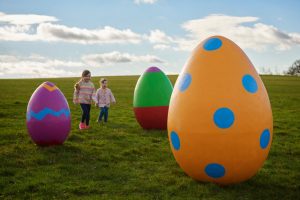 Go hunting for the larger-than-life hand-painted eggs hidden around the garden and get stuck in with family-friendly planting and craft workshops.
Equipped with an explorer pack, follow the trail around the garden to find the giant painted eggs. There are fun puzzles to solve and plants and wildlife to spot along the way. Finish the trail and enjoy your free chocolate treat.
Tickets, Adult £16.50 Child (5–16 years) £8.25 To find out more & book tickets, click here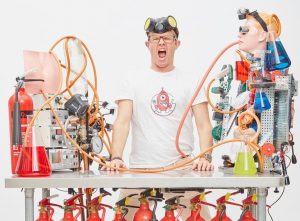 Gastronaut Stefan Gates takes you on an unforgettable, explosive journey through the bizarre chemistry, biology and physics behind our farts. Complex biochemistry is transformed into an hilarious adventure using massive bottoms, vortex cannons, vast whoopee cushions, explosions and the world's loudest fart machine!
Aimed at ages ages 7+.Tickets Adults £16, Children £10
To find out more & to book tickets, click here
Discover significant moments that shaped London's transport as we know it today. Meet a cast of characters from different eras of the city's fascinating history and take inspiration from their stories of London past, present and future, to get creative and build your very own futuristic time-travelling vehicle in a hands-on interactive craft workshop suitable for kids aged 7-14.
Tickets: Adult £21 & allow unlimited entry for a whole year (off-peak annual pass £18.50 allows unlimited entry weekdays after 2pm), kids go free
To find out more & to book tickets, click here

Join Superworm for a new adventure with all the heroes from the best-selling book by Julia Donaldson and Axel Scheffler. Set out on a journey through the plant and animal kingdoms, against the magical backdrop of our Gardens in spring.
Follow the trail and discover familiar scenes from the story, dig deep into the importance of soil, and find out all about the different garden creatures of Superworm.
Advanced Tickets Adults £17, Child (4 – 15) £5.50. To find out more & book tickets, click here
Step back in time with Brick Dinos! Discover the Jurassic and Cretaceous Periods like never before and meet dinosaurs and other prehistoric giants face to face, each one masterfully built using LEGO® bricks.In this family-friendly exhibition, some of the largest beasts to ever walk the earth have been recreated in miniature form by artist Warren Elsmore and his team. The exhibition also features rarely seen specimens from the Horniman's stores, and a range of hands-on activities for children to enjoy including building your own dinosaur and digging for fossils.
To find out more & to book tickets, click here
Head to Hyde Park for these free nature-inspired activities. Investigate the new life lurking beneath the water's surface during pond dipping sessions as you learn about spring and explore wildlife in the garden while doing a nature trail. Create and take home nature based arts and crafts, plus there's time for a springtime story too.
To find out more and to book your free place, click here
To find out about the Marvellous Mammals event happening on 11th – 13th April, click here
Join in the Lindt GOLD BUNNY Hunt around the gardens of Hampton Court Palace. Using a trail map, find the Lindt GOLD BUNNY statues hiding in the palace gardens. Match up the name of the important palace person on the trail to the red ribbon on the bunny statue at each location. When you have finished, you will receive a Lindt GOLD BUNNY chocolate reward and bunny ears.
Aimed at ages 4 -12. Tickets adults £26.30, children £13.10. To find out more, click here
Disney's iconic Winnie the Pooh, Christopher Robin and their best friends Piglet, Eeyore, Kanga, Roo, Rabbit, and Owl (oh… and don't forget Tigger too!) have come to life in a beautifully crafted musical stage adaptation.
To find out more, click here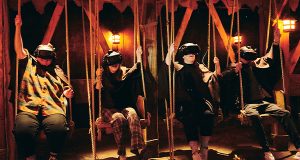 Step back in time with The Gunpowder Plot in this ground-breaking mix of immersive storytelling, live performance, Virtual Reality, and multi-sensory effects.
Are you ready to make a dangerous escape from the tower, a daring journey along the River Thames, and infiltrate history's most daring conspiracy? Will you stop the plot?
Aimed at ages 10+. Tickets; Adults from £40, Child (10-15yrs) from £30
To find out more & to book tickets, click here
LittleBird Top Tip: Enjoy £10 off 2 or more tickets with code LITTLEBIRD10. To save, click here
To succeed as a Duck Detective and complete the Easter trail, you'll need to get closer than ever to nature. It's time to investigate underwater mysteries, follow tracks to work out who's been creeping around at night and use everything from bird calls to animal poo (honestly!) to reveal wildlife secrets only a true Duck Detective knows. Pick up your trail card at admissions for £1.
Plus, there's loads of other activities to enjoy including Pond Dipping and Plant Detectives. Go wild in indoor and outdoor play areas and test your balance and bravery on the Wild Walk.
Tickets: Adult £14.09, Child £8.63 To find out more & to book tickets, click here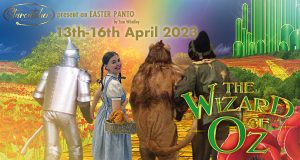 Click your heels and follow the Yellow Brick Road to the Cockpit theatre for this panto-style version of The Wizard of Oz. Audiences are promised an all singing, all dancing, hilarious show.
So join Dorothy and her pet dog Toto on this magical adventure for all the family.
Tickets: £23.66. To find out more & to book tickets, click here
LittleBird Top Tip: To save 20% on all tickets, use code WIZARD20. Click here to save
Ai Weiwei's first exhibition focusing on design – discover some of the artist's most important works displayed alongside collections of objects that have never been seen and new commissions made for the exhibition.
Tickets: Adult £15, Child (11 – 17 years old) £7.50, Under 11s go free
To find out more & to book, click here
LittleBird Top Tip: Check out the Design Museum's 'Create and Make at home' activities and videos, with tons to choose from, there's plenty of inspiration
NATIONAL
Enjoy Easter adventures in nature at a National Trust place near you. Complete nature-inspired activities that are unique to each place. Hopping like an Easter bunny, making a home for wildlife, or peeking into veg patches are just some of the different experiences you can enjoy and once you've finished the trail, don't forget to collect your chocolate egg reward.
Trails cost £3 and the kids will receive bunny ears to wear on their adventure. To find out where your local Easter egg hunt, click here

Enter the world of Shaun the Sheep with his augmented reality trail this Easter!
Shaun the Sheep has travelled all the way from Mossy Bottom Farm. Are you ready for the most exciting adventure of 'Hide and Sheep'? Bringing a fun new dimension to a family day out with photo opportunities, crafts and exploration!  Grab your flock and take part in a baaa-rilliant game of 'Hide & Sheep' to find Shaun whilst enjoying spring in our beautiful woodland gardens. 
Plus there are model making workshops too, tickets £18.50 – book here
Tickets: Adult Day £14.5, Child Ticket,£6.50
To find out more & to book tickets, click here

An exciting exhibition spotlighting famous rebels in children's literature is currently on view at York Art Gallery. The British Library touring exhibition features perennial favourites such as Pippi Longstocking, Jane Eyre, Matilda and Dirty Bertie. It shines a light on the British Library's vast collection of children's literature and explores characters who break the rules and defy conventions. Throughout the exhibition young visitors are invited to create their own rebel tales by dressing up and reflecting on which cause they themselves might stand up for. They can also enjoy a selection of books in the exhibition's dedicated reading area.
Tickets £6 per person
To find out more & to book tickets, click here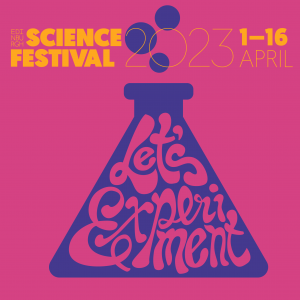 Celebrating a wholehearted and very welcome return to hands-on science, the 2023 Edinburgh Science Festival embraces the concepts of experimentation, innovation, creativity, curiosity and invention.
Highlights for kids include shows such as The Rocket Show Sat 1 Apr 11.45am & 2.15pm | 45 mins. The Kids Who Fell to Earth Sun 2 Apr 11:45am & 2.15pm | 45 mins Auditorium, National Museum of Scotland.
To find out more and buy tickets go here.
Easter Pantos have been growing in popularity over the last few years, and now there are several professional productions touring the UK this Easter.
Find out more at Big Panto Guide.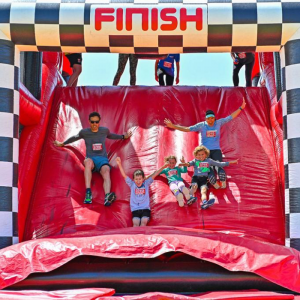 The world's largest and best fun run the 'Inflatable 5K' has got even bigger and bouncier. The Unique Inflatable Obstacle Course Race (OCR) has less running and even more obstacles in 2023. New Obstacles, new pumping Music Zones and new Locations. It is going to be epic! Run either 2.5 or 5K.
Early Bird tickets from £18.50 (for 2.5K). Find out more here.
Brand new for 2023, don't miss the action and excitement as the trebuchet returns to Warwick Castle in a brand new show in the riverside arena. But that's not all! Buckle up, as The Falconer's Quest will be swooping into the castle grounds, along with the return of everyone's favourite dragon with the Zog and the Quest for the Golden Star trail! It's sure to be an Easter that will go down in history!
Tickets from £32 per person
To find out more & to book tickets, click here

A festival just for kids to help them discover the countryside. Held on Thursday 6th April at the Three Counties Showground in Malvern it includes appearances from BBC Countryfile's Adam Henson and a chance to meet all your favourite farmyard animals.
Countrytastic 2023 Thursday 6th April
RHS Malvern Spring Festival 11th – 14th May
Royal Three Counties Show 16th – 18th June
Find out more and book tickets here. No tickets will be available on the day.
This Easter enjoy an undersea adventure at Sealife. Every Sealife centre opens a window into the magical world beneath our seas and offers close encounters for all ages with everything from humble shrimps and starfish to seahorses, sharks and stingrays. There are centres throughout the UK.
To find out more and book click here.
LittleBird Top Tip: For savings at SEA Life join The Family Pass. Try for £1 for 30 Days here.
Explore imaginative spaces filled with giant inflatable creatures, interactives and many surprises. A multisensory imaginative experience with giant inflatable creatures and different textures, sights, sounds & scents. There are four zones to discover and kids can bounce, slide, dance, play games, create dream storyboards and so much more amongst an abundance of interactive elements!
Tickets: Child (up to 17 years) £16, Adult £5
To find out more and to book tickets, click here
One Bag. Big Difference.
Take action to protect the environment this spring and show more pride in where you live, join the Great British Spring Clean and pledge to pick up a bag – or more – today.
Find out how you can get involved here
Head to Cadbury World to join Mr Cadbury's Parrot on his swashbuckling adventure to find the golden egg in this brand new live show. Expect plenty of jokes, sea shanties aplenty and bucket loads of family fun. Plus, visitors of all ages will also have the chance to meet and greet the iconic Cadbury Characters throughout the day.
Tickets; Adult, £21, Kids £15.50 (show included in entry ticket)
To find out more & to book tickets, click here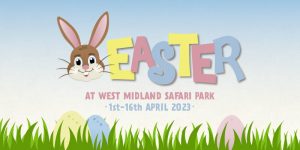 Promising a whole host of 'egg-citing' fun with a new live show, scratchcard trail, eggs hunts, animal shows and encounters plus tons more to enjoy AND they open at 9.30am throughout the Easter holidays.
Tickets from £22 if you book in advance.
Find out more and book tickets here.
VIRTUAL EVENT
Take your Easter Egg hunt online this year with Cadbury's Worldwide Hide. Hide a virtual Easter egg anywhere in the world, somewhere that means something to the person you're sending the egg to and then send them a clue.
You can hide a virtual Easter egg for free or you can send a real Cadbury's Easter egg in the post that will be sent once they have found their virtual Easter egg but you'll need to make your purchase before 4th April in order to ensure delivery for the Easter weekend.
Find out more here
FILM RELEASES
Based on the 2009 children's book of the same name by Kate DiCamillo, The Magician's Elephant tells the story of Peter, a boy searching for his long-lost sister Adel. Once released, the film will stream exclusively on Netflix.
Continues the story of teenage Billy Batson who, upon reciting the magic word 'Shazam'! is transformed into his adult superhero alter ego, Shazam.
A charming thief and a band of unlikely adventurers undertake an epic heist to retrieve a lost relic, but things go dangerously awry when they run afoul of the wrong people.
An animated film the entire family has been waiting for! Delve into the world of Super Mario Bros, as Mario and Luigi embark on an adventure into an underground cavern to rescue the captured Princess Peach.The film boasts a stellar voice cast which includes Chris Pratt, Anya Taylor-Joy, Charlie Day, Jack Black, Keegan-Michael Key, Seth Rogen and Fred Armisen.
The plot of the film is expected to closely follow the events of the original novel, with Wendy and her brothers being whisked away to Neverland by Peter Pan, where they encounter a host of fantastical creatures and battles against the villainous Captain Hook. Will be released and streamed on Disney +.
Still reeling from the loss of Gamora, Peter Quill rallies his team to defend the universe and one of their own – a mission that could mean the end of the Guardians if not successful. The supposed last film series of the Guardians of the Galaxy, so if you're a Marvel fan, this is one to watch!
To discover exclusive cinema savings, join the Family Pass. Find out more here
ONLINE ANYTIME
Make an uncooked egg bounce!
Join The Royal Institute for an egg-insured experiment you can do at thome. ExpeRiment with different liquids to see what effect they have on eggs. Learn how the acid in household liquids like orange juice and vinegar react with eggshells and make them dissolve, leaving the inside of the egg intact.
Get Eggsperimenting here
Full of exciting ideas – from hot cross bun baking to tie-dying eggs, making an Easter tree to creating your own Easter egg hunt and more – there's something to keep the whole family exploring, learning and having fun throughout the Easter holidays.
To get the free activity pack straight to your inbox, click here
Create some yummy art which you can eat with your family. Inspired by Jackson Pollock, replace paint with chocolate and get messy!
Find out how here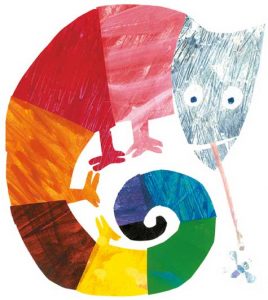 For some seasonal coloring in from the beloved creator of The Very Hungry Caterpillar, get cracking and download here
To explore the world of Eric Carle and find tons more activities and things to do, click here
For tons of fun science based experiments and art activities you can do at home, check out The DadLab.
Watch here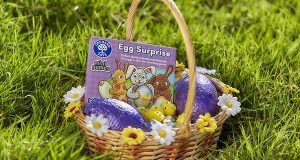 Find tons of free fun Easter crafts, activities, and recipes with some of these being themed around Orchard Toys 'eggciting' Egg Surprise mini game! Download Easter themed number activities, matching games and Easter cards to colour in and give to family and friends.
Get stuck in here
LittleBird Top Tip: To discover an exclusive savings at Orchard Toys, join the Family Pass. Find out more here
MAKE THIS
Making your own easter egg hunt is easy. You'll need eggs to hide, a basket or bucket for the all important collection and if you need a bit of help with the clues, check out this selection of Easter egg hunt clues for all ages collated by madeformums, click here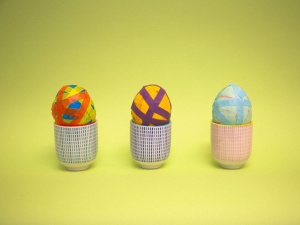 Find out how to dye eggs using rice and food dye with Tate and then discover how to collage an egg! Get decorating here
From chocolate chip hot cross buns to cheesecake filled easter eggs, there's plenty of inspiration here
LISTEN TO THIS
The award-winning Story Pirates Podcast takes stories written by kids and turns them into sketch comedy and songs. Made up of talented comedians, songwriters, and frequent celebrity guests, the Story Pirates inspire kids to create, – with hilarious sketches, catchy original songs from all genres, and interviews with the creative geniuses behind the stories… kids!
Girl Tales is a podcast featuring reimagined fairytales. Damsels in distress? Princesses in need of protection? You won't find those here. The girls in these stories take control of their own destinies, turning your favorite fairytales into exciting new adventures. Episodes air every Monday.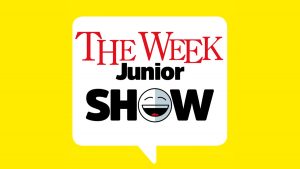 The Week Junior Show takes you behind the scenes of the award-winning magazine for 8 to 14-year-olds. Each week, Bex from Fun Kids is joined by members of The Week Junior team to discuss their favourite stories, debate the week's hot topic and discover whether the 'Real or Rubbish?' report is fake news or the real deal.
DOWNLOAD THIS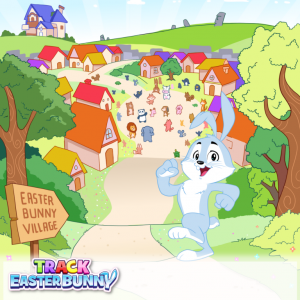 The Easter Bunny Tracker provides updates to kids of all ages as the Easter Bunny travels around the world. On Saturday 8th April at 5 AM Eastern time, the Track Easter Bunny website and apps will once again transform into a tracking experience where you can follow the Easter Bunny as he delivers Easter baskets and goodies to good kids around the world.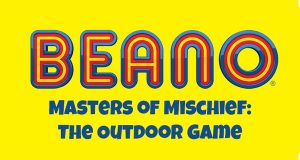 An exciting new outdoor scavenger hunt with Dennis and his Beanotown friends! Dennis needs your help to solve the disappearance of his awesome dog Gnasher. Help find Gnaughty Gnasher in locations across London, Dundee or Ipswich – all via an app on your mobile phone!
Sniff out clues, crack codes and crush challenges to solve the mystery of the world's best dog!
To find out more, click here
LittleBird Top Tip: Enjoy 20% off throughout the Easter holidays using code LittleBird20, to save click here
An essential for keeping your child entertained, engaged and inspired over the holidays. Your child can read the newspaper, watch videos and play the puzzles on any device.
To find out more, click here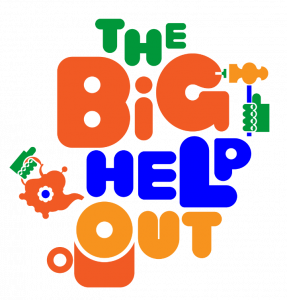 To mark His Majesty The King's Coronation thousands of organisations across the country are getting together to give us all the chance to help out in our own local communities.
Starting on Monday 8th May there will be opportunities for everyone to join in. No matter what you are good at, there'll be something to suit helping hands of all shapes and sizes!
To find out more, click here
LOOKING AHEAD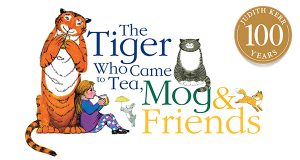 2023 marks 100 years since the birth of Judith Kerr, creator of the iconic picture book, The Tiger Who Came to Tea and the beloved Mog, the Forgetful Cat and our friends at HarperCollins Children's Books are commemorating her birth with a year-long programme of events and activities from National Trust trails and storytelling events to birthday tea parties and an enchanting Mog stage show now on tour.
Follow @TigerMogandFriends on Instagram to join the fun and for a chance to win a host of amazing prizes celebrating Judith's stories throughout the year.
To find out more about the celebrations and how you can take part, click here
If you'd like to find out about the Coronation of His Majesty The King and Her Majesty The Queen Consort and how plans are shaping up for the long weekend of ceremonies and celebrations, how to get involved, The Big Lunch event and activities for kids too, click here
The ever-popular Giffords Circus return for an extended three-week run in Chiswick this summer with a brand-new show 'Les Enfants du Paradis.' This time 'Les Enfants du Paradis' will take inspiration from French Romanticism in the mid-19th Century.
Tickets from £20. To find out more & to book tickets, click here.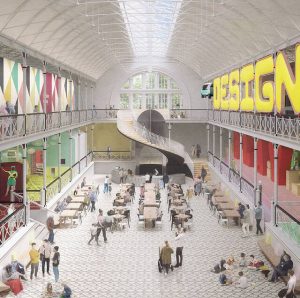 Get ready to spark your creativity at Young V&A – the museum where children, young people and families can imagine, play and design. Young V&A is a free museum designed to showcase the power of creativity in children's lives. It will be a 'doing' museum – there will be amazing hands-on experiences including sensory playscapes, a finger skateboard park, an 'Imagination Playground' construction zone, a performance and story-telling stage, and an open design studio for children and young people. These elements – and more – will help to celebrate playful learning through creativity and create multigenerational activities and experiences.
To find out more, click here
LittleBird Top Tip: Coming up in October Japan: Myths to Manga – Take an exciting and atmospheric trip through Japanese history – and explore how landscape and folklore have influenced Japan's culture, technology and design.
Jurassic Earth features roaming, state-of-the-art animatronic life-like Dinosaurs in a thrilling and interactive story-telling show, creating a unique, immersive experience for all audiences. Meet intrepid explorers, fascinating professors and the bravest of rangers as they take you on a journey through Jurassic Earth, introducing their herd of the most incredible Dinosaur species to have ever lived!
Tickets from £21. To find out more & to book tickets, click here
If you find our guide useful, please share Top Picks with your family and friends and sign up to the newsletter.
Brought to you by The LittleBird Family Pass – saving families money all year round. To find out how, click here