Horrible Histories is back in London with two Terribly fantastic shows this summer!
It's history with the nasty bits left in!
The amazing river tour Terrible Thames is sailing along the most famous river in the world, revealing the weird, wonderful and gruesome stories of the Thames and London.
This 45-minute tour from Tower Bridge to the Palace of Westminster and back, has been acclaimed by the critics and public alike for the wonderfully entertaining way it brings London to life, while the audience cruises in comfort on the majestic river. You'll hear stories that span from the rotten Romans up to even stranger events that have happened on the Thames in our most recent past.
You'll be astonished by tales you've never heard before. Tremble in terror at the Tower! Sizzle at the Savoy! Give Cleopatra the needle! Be washed away at Westminster! Lose yourself in Lambeth! Get gobsmacked by the Globe! Hold onto your head at London Bridge and escape from Execution Dock!
Take a dive with Horrible Histories into the stories of King Henry VIII, Anne Boleyn, Julius Caesar, Queen Boudicca, Jack the Ripper and Captain Kidd, in this history of the Thames with the nasty bits left in!
Dates: Setting sail throughout the summer
Tickets: Adult £25 and Child £15
Age recommendation: 5-105!
It's an historical journey you'll never forget. Get ready to set sail and book your cruise here
The fabulous West End show Terrible Tudors makes its return to the Garrick Theatre this July and throughout August for a rip-roaring journey through the most infamous family in British history.
Dare you dabble with Henry Tudor and his son King Henry VIII? Will you survive your encounter with his daughters Queen Mary I and Queen Elizabeth I? Can you save his little son King Edward VI? This fearsome family ruled England for more than a hundred years and in this hour-long show you'll experience all the highlights, including singing with Shakespeare, fighting the Spanish Armada and joining King Henry as he looks for a new wife!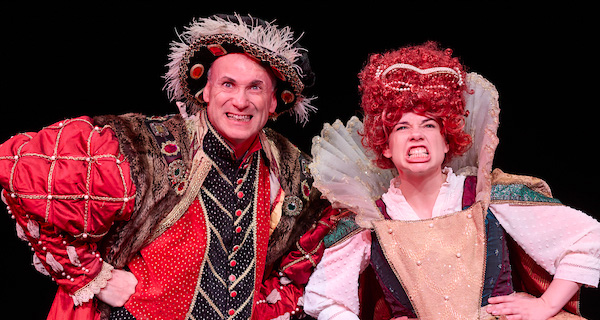 Terrible Tudors broke box office records in 2022, so don't miss your chance to enjoy its second sensational season this summer. It's history with the nasty bits left in, from the fantastic team of Horrible Histories!
Dates: Thursday 27th July – Saturday 2nd September
Running Time: 70 minutes no interval
Age recommendation: 5-105!
Book your tickets here
This is a sponsored post.