LittleBird's May Half Term Top Picks 2023
We've rounded up some great activities and events, things to do, listen and see, to help you and your family stay entertained, inspired and active throughout the May Half Term with the only problem, how to fit it all in!
So get comfy, put the kettle on and get reading.
If you find our guide useful, please share Top Picks with your family and friends and sign up to the newsletter.
Brought to you by LittleBird.co.uk – ideas and saving families all year round. To receive our weekly newsletter full of inspiration and family fun, click here
THINGS TO DO IN LONDON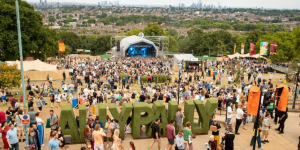 Join a fun-filled day of music including Mel Blatt from All Saints spinning some hip-hop, soul and 90's RnB in a headline DJ set. Dance the day away at the ultimate Silent Disco in the park or a Family Rave with party legends Big Fish Little Fish. Catch film screenings of Matilda the Musical or taste the delights of street food and craft beer festival StrEATlife There's face painting, arts & crafts, storytelling to drumming, camera and circus workshops and a even a birthday card making station! All that plus performances from Chicken Shed Theatre as well a Makers Market and Farmers Market too.
Entry is free with a number of paid-for activities that require booking. See here to book various activities.
To find out more, click here.

On Saturday 27th May, London's Southbank will transform again into a hub of scientific learning and discussion, as some of London's leading scientists take to their soapboxes to showcase their science to the general public. This free event's mission remains the same: to help eliminate gender inequality in science by raising the profile, and challenging the public's view, of women and non-binary people in science.
To find more, click here.
Two artists, a stage technician and a musician are waiting to start their show. Everything is in place, but why hasn't the audience arrived? Things start getting more and more unclear from then on. Who is playing the piano? Whose coffee mug is that, floating through the air? And who is that ghost sneaking off with that extension cord? Are the performers really here, or not? And can you actually see them, or will you just have to believe they are here?
Imagine how much fun you can have when no one can see you. Now The Invisible Man invites you to take a seat and watch… well… no one really.
The invisible man is a show about everything you don't see. And it secretly revels in the joy of remaining unseen.
For ages 5 – 11, tickets from £9
To find out more & to book tickets, click here
LittleBird Top Tip: To enjoy 20% off any performance of The Invisible Man, use code INVIBIRD. Book now here
And for the younger members of your family, go nuts for Squirrel– a story of new growth and new beginnings. Get 20% off 9:30am and 1:30pm week day performances after half term (from 6 June to end of run) using code LITTLESQUEE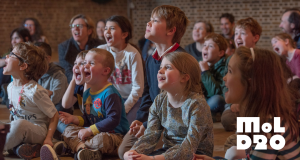 Roll up, roll up! This May half term, join in festivities to celebrate the museum's 20th birthday by dancing, singing and being silly at their fabulous, free Victorian fete. Help decorate the museum in colourful style, take part in splendid Victorian parlour games, hear the curious tale of Polly Pickles and move your feet to your heart's content in this old-fashioned East End knees-up – all for free!
To find out more, click here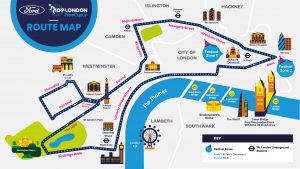 Ford RideLondon FreeCycle is the ultimate ride for cyclists of all ages, abilities and backgrounds. Set on a traffic-free route, the event is a unique opportunity to explore central London by bike.
The event is free but you'll need to register to take part.
To find out more and to register, click here

Traverse the planet at the Southbank Centre and learn about the world's languages – and the people who speak them – on this self-led activity trail.
See how human stories have always been told through colour, pattern and the bold imaginations of young people.
Discover mysterious scripts, secret alphabets and hidden stories, all inspired by Sam Winston's book One and Everything.
Aimed at ages 5+, Free
LittleBird Top Tip: To find out what family friendly shows and concerts are happening throughout the May Half Term, including The Gruffalo and the Dennis & Gnasher: Unleashed at the Orchestra, click here
Each summer, this fabulous outdoor theatre houses an extensive variety of entertaining musicals, plays, revivals, and family-friendly shows. Outdoor performances take place whatever the weather, so be prepared to take an umbrella or sunscreen to a show. Check out The Tempest re-imagine for everyone aged six and over (30 June – 22nd July). La Cage aux Folles (29 July – 16 Sept). Robin Hood: The Legend. Re-written. ( 17 June – 22 July). Dinosaur World Live (11 Aug – 3rd Sept).
To find out more & to book tickets, click here . Tickets from £29.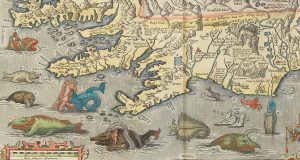 Explore maps and navigation from across the globe and enjoy various activities including creating your own map, 3D landscapes, stamps and passports and sea monsters too.
Aimed at all ages, drop in & free
To find out more, click here
Celebrate London Zoo springing into life with an action-packed festival programme of animal talks, colourful arts and crafts, interactive game shows, music, workshops and a whole host of other spring festivities to mark the season.
Standard tickets, adult £2.50 and child £21.12. Pre-booking is essential. Find out more here
Fancy heading to ZSL Whipsnade Zoo for a game of Top Trumps? Click here
To find out more & to book tickets, click here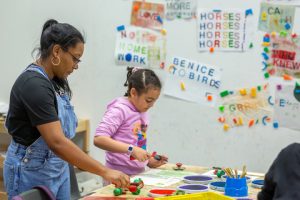 Be inspired by rule-bending artists from Tate's collection and help Tate Modern make a giant activist banner, representing all the causes that we care about.
What change would you like to see in the world? Who and what do you want to help, save, love? You'll lead the way and make your mark by creating bold slogans and vibrant images using fabric scraps and colourful tape. You can cut, stick and embellish to bring your creations to life  - the whole family can join in.
Aimed at all ages, Free – no booking required
To find out more, click here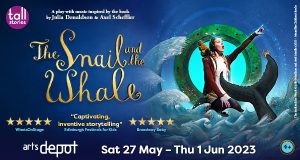 Join an adventurous young girl and her seafaring father as they reimagine the story of a tiny snail's incredible trip around the world, inspired by Julia Donaldson and Axel Scheffler's much-loved picture book.
The Snail and the Whale is a heart-warming adventure full of live music, storytelling and lots of laughs from Tall Stories, the Olivier Award-nominated company that brought you The Gruffalo and Room on the Broom live on stage.
Aimed at ages 4+, tickets from £12
To find out more & to book tickets, click here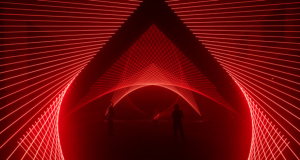 Experience art at the boundaries of light sound and space at London's newest immersive experience. Using digital technology and large-scale installation, international artists have transformed the spaces of the Beams
Taking advantage of over 55,000 square feet of vast interconnecting environments, the exhibition brings together works by seven global contemporary artists and collectives works with light, atmospherics, sound and experimental new media.
Recommended for children aged 6+ as some installations feature extremely dark rooms, strobe lights & loud sounds (up to 98db). Younger children are welcome at the discretion of parents and carers, but the use of ear defenders is recommended which will be available for those that require it onsite.
Tickets, Adults from £17, Kids £10
To find out more & to book tickets, click here
Celebrate the Coronation right where it happened and make your very own crown, inspired by the Crown Jewels used at the Coronation of TM The King and The Queen.
You can walk in Royal footsteps wearing your very own sparkling crown inspired by the Crown Jewels. Find out the names of the different crowns and how they're used in a coronation ceremony.
Aimed at ages 3+, Activity included in the price of the ticket. Tickets, Adults £27, Kids £12
To find out more & to book tickets, click here
LittleBird Top Tip: On Saturday 27th May there is a free Family Day Garden Party taking place on College Green to celebrate the Coronation, to find out more, click here
Head to Hyde Park for these free nature-inspired activities as you travel back in time through The Royal Park's history. Drop in anytime between 11am-3pm to take part in a variety of activities including create a plant print with Hapa zome, try your hand at Calligraphy and design a park of the future.
Aimed at all ages, drop in and free.
To find out more and to book your free place, click here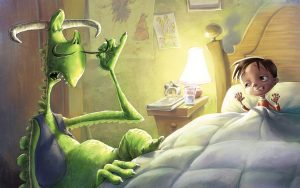 This Family Concert is based on the award-winning children's storybook I Need My Monster by Amanda Noll, with illustrations by Howard McWilliam.
It's all about a little boy who cannot sleep without his friendly monster, Gabe, appearing first. On our hunt for Gabe we'll meet big monsters, small monsters, monsters with claws, scales and fur, each with their very own musical accompaniment.
Presented in a fun and informative way, LSO Family Concerts feature music based on a theme and offer the chance for everyone to get involved by playing or singing along with the audience participation piece.
Recommended for children aged 7+, Tickets: adults, from £10, under 5s £5
To find out more & to book tickets, click here
LittleBird Top Tip: These concerts also include pre-concert activities and a crèche for younger children during the concert, that's free but does require pre-booking.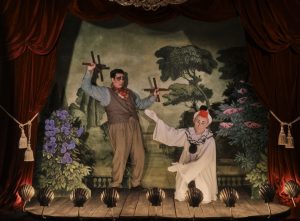 The ever-popular Giffords Circus returns for an extended three-week run at Chiswick House with a brand-new show 'Les Enfants du Paradis.' This time 'Les Enfants du Paradis' will take inspiration from French Romanticism in the mid-19th Century.
Tickets from £20. To find out more & to book tickets, click here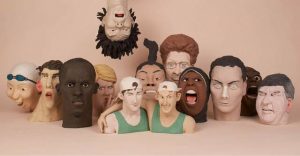 Choose from various events taking place throughout the half term week, from Caribbean Storytelling and wall art to digital design and sculpture. Events are a mix of book and paid for and also drop in and free.
To find out more, click here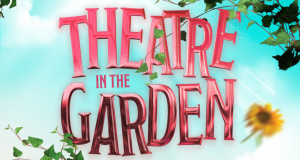 Running from May through until September, The Actors' Church present a dedicated season filled with theatre, comedy, puppetry, Shakespeare, new takes on classic tales and even a pop-up bar, all in the heart of London's beautiful Covent Garden.
Eight visiting companies will bring a variety of innovative shows to our award-winning gardens, in the grounds of the world-renowned Actors' Church. Highlights include Dr. Dolittle, Peter Pan and Robin Hood.
Take a picnic, bring a friend and be entertained all season long as we bring you the very best in outdoor theatre.
To find out more & to book tickets, click here
LittleBird Top Tip: Get 10% off shows with the exclusive discount code LITTLEBIRD10 (valid on all shows except Twelfth Night and Pride & Prejudice).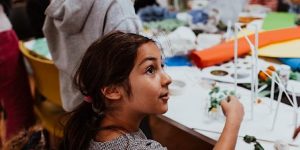 Can you imagine a house that is also a life-sized game of snakes and ladders? Or perhaps a skyscraper marble run with slides and slopes to take you to all the different floors and rooms? Or maybe a building design that is also a completely new game that you've created yourself?
In this workshop, you'll design and create a 3D model of a building that is also an interactive game, transforming an architectural space into a play space. You'll learn about building design, 3D model making techniques, and mix up play with design to create something completely unique and fun.
Aimed at ages 7 to 10 years. Tickets £44
To find out more & to book a place, click here
Experience an unforgettable journey through the natural world and explore the extraordinary diversity of our seven unique continents on the most epic scale. This immersive journey, with bespoke narration from David Attenborough, features breath-taking footage from Seven Worlds, One Planet, projected on multiple multi-angle screens using the very latest digital screen technology.
To find out more & to book tickets, click here
Climb aboard and prepare to hear the horrible history of the most famous river in the world. Tremble in terror at the Tower! Get gobsmacked by the Globe! Hold onto your head at London Bridge and escape from the Execution Dock! Take a dive with Horrible Histories into the stories of King Henry VIII, Anne Boleyn, Julius Caesar, Queen Boudicca, Jack the Ripper and Captain Kidd, in this history of the Thames with the nasty bits left in!
Tickets; Adults £25, Child £15, Under 3's –free
To find out more & to book tickets, click here
LittleBird Top Tip: To save £5.00 on adult and children tickets for weekend sailings in May, click here and book by 19th May.
THINGS TO DO THROUGHOUT THE UK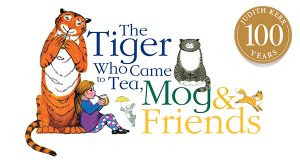 2023 marks 100 years since the birth of Judith Kerr, creator of the iconic picture book, The Tiger Who Came to Tea and the beloved Mog, the Forgetful Cat and our friends at HarperCollins Children's Books are commemorating her birth with a year-long programme of events and activities from National Trust trails and storytelling events to birthday tea parties and an enchanting Mog stage show now on tour.
Follow @TigerMogandFriends on Instagram to join the fun and for a chance to win a host of amazing prizes celebrating Judith's stories throughout the year.
To find out more about the celebrations and how you can take part, click here
National Children's Gardening Week celebrates the fun that gardens hold for kids. Find ideas for fun garden projects and activities , plus there are tons of exciting activities. Find out more here.
Find out more and how you can get involved here
Help build a huge LEGO® brick model of Stonehenge – made up of over 400,000 bricks. Fantastic LEGO® brick artists Kevin and Emily will give you a simple design to follow, which they'll then use to build a sculpture of Stonehenge.
Children aged 4 and over can join in the brick-building fun, and LEGO®-loving grownups are welcome to help with or without children. Each child must be accompanied by an adult.
To find out more, click here
LittleBird Top Tip; Use code EHAFF2023 to receive a 15% discount off an annual membership, click here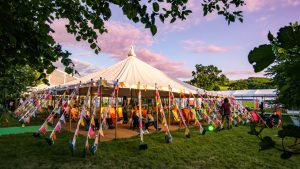 Hay Festival seeks to inspire, examine and entertain with sustainable events and projects around the world. Offering innovative platforms to discover new ideas, Hay Festival invites audiences to imagine the world as it is and as it might be. It is a catalyst for change and a community that is open and accessible to everyone. HAYDAYS programme invites children and young adults to explore their creativity, curiosity and connection with authors, poets, illustrators, performers, scientists and environmentalists. Highlights include The Amazing World of Julia Donaldson, Michael Rosen, Jaqueline Wilson all on Sat 27th May. Find out more here.
To find out more & to book tickets, click here
Brighton Fringe 2023 is underway and running until 4th June offering 700 events tailored for everyone. Brighton Fringe works closely with local and national organisations to offer bursaries and opportunities to participants to bring their work to life at Brighton Fringe. Highlights include
Pottery with MessyNessy & Harmony, 20th & 27th May, and 3rd June. Tickets from £15. And The Puddle at the End of the World, June 2,3,4 – a brand new musical from Ensonglopedia about an adventure to rebuild lives and stop climate change in its tracks.
To find out more, click here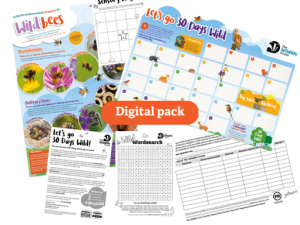 30 Days Wild is The Wildlife Trusts' annual challenge where they ask everyone to do one wild thing a day throughout the month of June.
To sign up and receive a FREE pack either through the post or via email, click here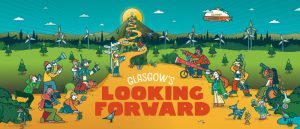 Discover the research that's shaping our future with a packed programme of 100+ events and activities for all ages. Highlights include a six-metre-wide floating vision of the entire Earth, physics lessons with trapeze artists, virtual reality (VR) tours of the human body, a Dungeons & Dragons style show through futuristic Glasgow and a celebration of Govan's 'Wee Forest'. You can also join online with 'Science on the Sofa'. Enjoy dozens of experiments, activities, talks and shows. Designed to entertain and inspire, all from the comfort of your own sofa!
For the in-person programme, click here and if you can't make it or don't live near, Science on the Sofa will be available from 1st June to 30th June.
To find out more & to book tickets, click here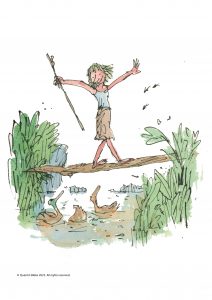 Reimagine the wonder of wetlands and nature through the eyes of the UK's best loved illustrator – Quintin Blake. Collect an illustrated guide full of Quentin Blake's drawings and journey around the wetland world this summer. New seasonal trails will be launched later in the year, each with a different illustrated guide to collect and keep. There's a host of art and illustration activities aimed at all ages and abilities, including nature-inspired creative challenges, art workshops and much more, with new events and activities to enjoy throughout the year.
To find out what's happening at your nearest WWT, click here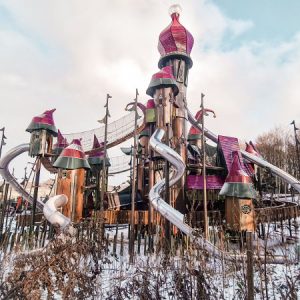 Lilidorei is the new fantasy village at the Alnwick Garden. A magical, mysterious village full of play and home to 9 clans who worship Christmas. They are ruled by Lord Elfwin, King of Lilidorei who lives in Elfwin Drin, the biggest play structure in the world. When you visit Lilidorei, you can create your own narrative; visit the clan houses, play on the world's largest play structure, take part in daily activities and join in with stories with one of the Story Keepers!
To find out more & to book tickets, click here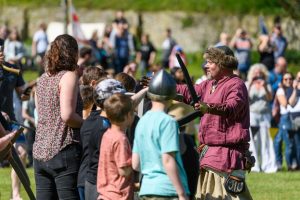 Set during the 15th century, the Royal Family of Plantagenets have split the country into a civil war, known to history as The Wars of the Roses. This three-day event portrays a Lancastrian raiding party engaging with Yorkist forces beneath the mighty castle at Arundel. With three tented encampments portraying 15th century crafts, cooking weapons and armour, have ago activities such as archery, and two skirmishes each day there is plenty to transport visitors back into a turbulent time in England's history!
Buy Castle & Gardens or Castle, Gardens & Bedrooms tickets for this event (Garden only tickets are not available). Tickets: Adult £25.00, Child £11.00
To find out more & to book tickets, click here.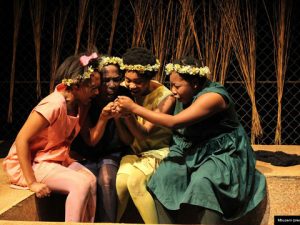 The Edinburgh International Children's Festival is a 9-day festival offering innovative family-friendly theatre and dance for young audiences. The Festival celebrates the best of children's theatre and dance from around the world. See what's On here
To find out more, click here
Head to the forest and have an outdoor adventure this Half Term with Go Ape. From Treetop Adventures for all ages that offer intricate crossings, wobbly bridges and zip wire finales to Net Adventures that promise treetop bouncy nets linked by walkways 30 feet above the forest floor, inflatable balls and super slides.
Tickets from £23. To find out your nearest location and to book, click here
To discover exclusive Go Ape savings, join the Family Pass. Find out more here
Jurassic Earth features roaming, state-of-the-art animatronic life-like Dinosaurs in a thrilling and interactive story-telling show, creating a unique, immersive experience for all audiences. Meet intrepid explorers, fascinating professors and the bravest of rangers as they take you on a journey through Jurassic Earth, introducing their herd of the most incredible Dinosaur species to have ever lived!
Tickets from £21. To find out more & to book tickets, click here
FILM RELEASES
A young mermaid makes a deal with a sea witch to trade her beautiful voice for human legs so she can discover the world above water and impress a prince. This stars Halle Bailey, Jonah Hauer-King and Melissa McCarthy. Disney's The Little Mermaid gets a glossy, lung-busting remake this May.Ariel is flanked by the new big-screen iterations of King Triton (Javier Bardem), Prince Eric (Jonah Hauer-King) and the diabolical Ursula (Melissa McCarthy), the last of whom grants Ariel her wish to walk among the humans.
Miles Morales catapults across the Multiverse, where he encounters a team of Spider-People charged with protecting its very existence. When the heroes clash on how to handle a new threat, Miles must redefine what it means to be a hero.
Ezra Miller reprises his role as Barry Allen in the DC Superhero's first-ever standalone feature film. This crimson-suited DC superhero is so fast he bends time. So fast he blurs dimensions. So fast he beats his own shadow! Apparently the Flash movie will rip up everything you thought you knew about the DC universe.
You thought Romeo and Juliet had problems? Meet Ember and Wade: the fire and water elements whose love affair might literally evaporate. Don't miss the latest Pixar movie – that will no doubt become a firm favourite!
And still out..
Guardians Of The Galaxy Vol. 3 (Cert 12A) is the latest installment of the Marvel Studio's series.
Based upon the classic coming of age teen novel by Judy Blume, Are You There, God? It's Me, Margaret the movie will be in cinemas from 19th May.
Super Mario Bros; Dungeons And Dragons: Honour Among Thieves. The Secret Kingdom .
DO THIS
Find out how to make Giant Bubbles with the Royal Institution ExpeRiment, a great resource to learn about science in a hands-on way at home.
Find out more here
Celebrate Elmer Day on Saturday 27th May with this fab resource pack full of activities, crafts and lots of colourful fun. Download the resource pack here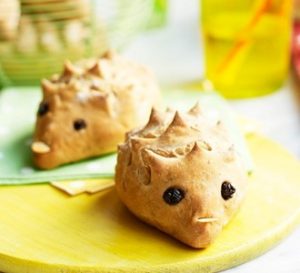 Introduce kids to the art of breadmaking with this fun and easy starter recipe, plus they just might be the cutest bake you'll ever make.
Get baking here

Part of RSPB's Wild Challenge the RPSB have joined forces with the LEGO Group to create two activities for you to enjoy as a family. Download the activities here
DOWNLOAD THIS
If your kids love BEAR nibbles and collect their cards, download BEAR's new app: BEAR Adventure to virtually keep track of your cub's BEARilliant Beast card collection. There are also a range of activities for cub's to complete in BEAR's activity cave – it's the place for cub's to be! You'll find tons of engaging and creative activities to keep your cub entertained. From colouring pages to DIY crafts, there's always something to try.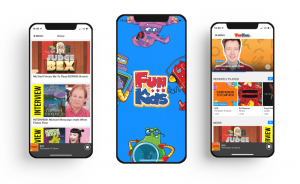 The free Fun Kids mobile app is chock-a-block with all of the Fun Kids goodness in one handy place. There's a live stream of every Fun Kids radio station including Fun Kids Junior, Fun Kids Classical, Naps, Party and more. You can also check out the recent tracks they've played too.
From Bruno Mars to Mozart, play the hottest songs! There's a rhythm and tempo control so you can recreate the music! Pair with real vocalists on Smule Jams mode and there's loads of instrument options: classic, harpsichord, Funky 80's synth, organ and more!
LOOKING AHEAD TO THE SUMMER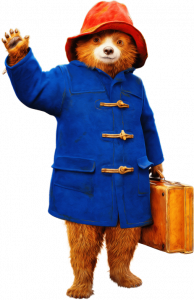 The Paddington Bear Experience will be epic! This large-scale interactive experience is inspired by everyone's favourite bear! It'll be taking up residence in the iconic County Hall on the Southbank unfolding across 26,000 square ft. Audiences will be thrown into the thick of the action as they help Paddington and the Brown family prepare for a special day. A feast for the senses, visitors will step into the world of Paddington and become immersed in some of the most iconic locations, culminating in a Windsor Gardens extravaganza!
To be the first to know when tickets go on sale and sign up at here
To find out more, click here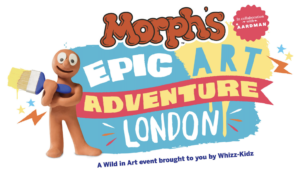 From 19th June Central London will be transformed when it hosts up to 70 super-sized sculptures of much-loved children's TV character, Morph. Located alongside some of London's most iconic landmarks, each Morph sculpture will be uniquely designed by epic, well-known and emerging artists, providing a fun family-friendly art trail for locals and visitors to follow. A Trail Map and App will navigate you through London's famous streets helping you discover each sculpture and unlock a series of rewards and fun facts.
To find out more, click here
Part installation, part adventure playground, REPLAY is a space built entirely out of waste materials, repurposed for fun by The Herd Theatre.In REPLAY's self-led experience, you can build your own worlds, invent your own games, be inspired by others and leave ideas for players to come!
REPLAY is suitable for ages 0 – 11 years. Every adult and child needs a ticket. Adult £6.50, Child £6.50
To find out more, click here
Young V&A is a free museum designed to showcase the power of creativity in children's lives. It will be a 'doing' museum – there will be amazing hands-on experiences including sensory playscapes, a finger skateboard park, an 'Imagination Playground' construction zone, a performance and story-telling stage, and an open design studio.
To find out more, click here
LittleBird Top Tip: Coming up in October Japan: Myths to Manga – Take an exciting and atmospheric trip through Japanese history – and explore how landscape and folklore have influenced Japan's culture, technology and design.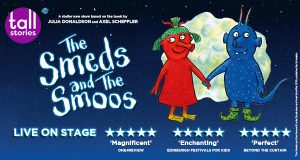 Don't miss this new show based on the book by Julia Donaldson and Axel Scheffler. Soar into space with this exciting adaptation of the award-winning book by Julia Donaldson and Axel Scheffler. On a far-off planet, Smeds and Smoos can't be friends. So when a young Smed and Smoo fall in love and zoom off into space together, how will their families get them back?
Music, laughs and interplanetary adventures for everyone aged 3 and up, from Tall Stories – the company that brought you The Gruffalo and Room on the Broom live on stage.
Aimed at ages 3+ Tickets from £10
To find out more & to book tickets, click here.
LittleBird Top Tip: To get 20% off tickets, click here and the code is automatically applied.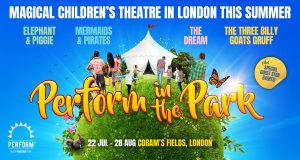 Perform in the Park is London's first ever festival of children's theatre. A brand-new theatre will come to Coram's Fields, Bloomsbury this Summer showing live performances all day every day. With four fantastic children's shows to see plus an all-day café and the playgrounds, sandpits and paddling pool of Coram's Fields it really is the perfect day out for all the family. The line-up includes The Three Billy Goats Gruff, Elephant and Piggie's "We are in a play!", Mermaids & Pirates and The Dream.
Tickets start from £14.50
To find out more & to book tickets, click here
Pokémon GO Fest 2023 is coming to London, and this year will be split into different experiences between two locations: Brockwell Park and throughout Greater London! You'll be able to enjoy exclusive gameplay, special bonuses, and more as you adventure alongside thousands of fellow Trainers and spend half a day in Brockwell Park and half exploring the larger London area! Join with millions of Pokémon GO fans from around the world and get ready for double the adventures, double the exclusive gameplay opportunities, and even some mythical surprises!
To find out more, click here. Earlybird tickets available until June 15.
Blippi is coming to your city for the ultimate curiosity adventure in Blippi: The Wonderful World Tour! So, come on! Dance, sing, and learn with Blippi and special guest Meekah as they discover what makes different cities unique and special. Will there be monster trucks, excavators, and garbage trucks galore? You bet! So get ready to shake those wiggles out and OJ Twist your way through this brand-new musical party!
To find out which city and town Blippi is coming to, click here
We all want to meet people from history. The trouble is everyone is dead! So Terrible Tudors is back with the hit West End show for a second sensational year!
From the horrible Henries to the end of evil Elizabeth, hear the legends (and the lies!) about the torturing Tudors. Find out the fate of Henry's headless wives and his punch up with the Pope. Meet Bloody Mary and see Ed fall dead in his bed. Survive the Spanish Armada as they launch their attack!
Aimed at ages 5+. Tickets from £18.50
To find out more & to buy tickets, click here
If you find our guide useful, please share Top Picks with your family and friends.
Brought to you by LittleBird.co.uk – ideas and saving families all year round. To receive our weekly newsletter full of inspiration and family fun, click here