The LittleBird Family Pass Top Picks for 26th March – 8th April
---
Part 1 – Eggtatstic Easter Bumper Guide
There's plenty of virtual fun to be had this Easter with Cadbury's Worldwide Hide, a Children's Book Festival curated by Cambridge Literary Festival, an Puppet Festival produced by Puppet Animation Scotland and Onceupona Virtual Children's theatre festival, scavenger hunts and Bunny Bag Workshops.
From 29th March we're able to meet family and friends locally, following the 'rule of six' so discover an Easter Egg hunt near you as English Heritage and the National Trust offer quests and adventures and chocolate treats, plus find out how to make a chocolate painting with Tate Kids, an Easter Tree with Alexandra Palace, your own Glow in the Dark Easter egg hunt and what you need to bake a Hot Cross Muffin Bun!
If you find our guide useful, please share Top Picks with your family and friends and sign up to the newsletter. We publish our blog every two weeks but we promise the fun below lasts a lot longer than that!
---
VIRTUAL EVENTS DATED
Cadbury's Worldwide Hide
Digitally until 5th April
Chocolate order until 30th March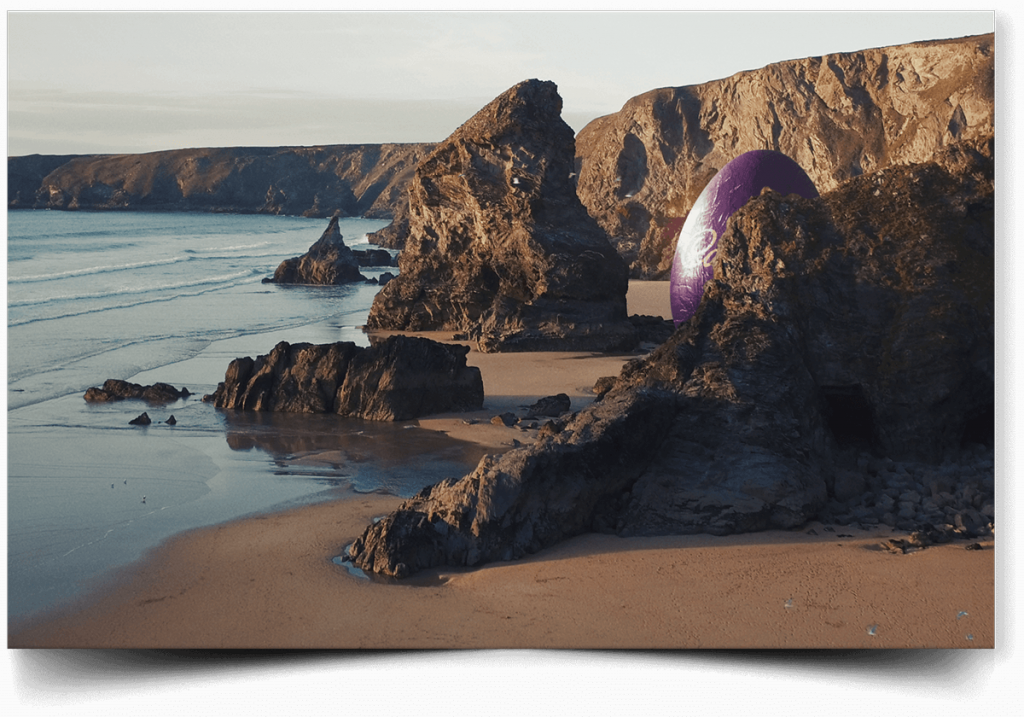 Take your Easter Egg hunt online this year with Cadbury's Worldwide Hide. Hide a virtual Easter egg anywhere in the world, somewhere that means something to the person you're sending the egg to and then send them a clue.
You can hide a virtual Easter egg for free or you can send a real Cadbury's Easter egg in the post that will be sent once they have found their virtual Easter egg but you'll need to make your purchase before 30th March in order to ensure delivery for the Easter weekend. Find out all the chocolatey details here.

Bunny Bag Workshop
Saturday 27th March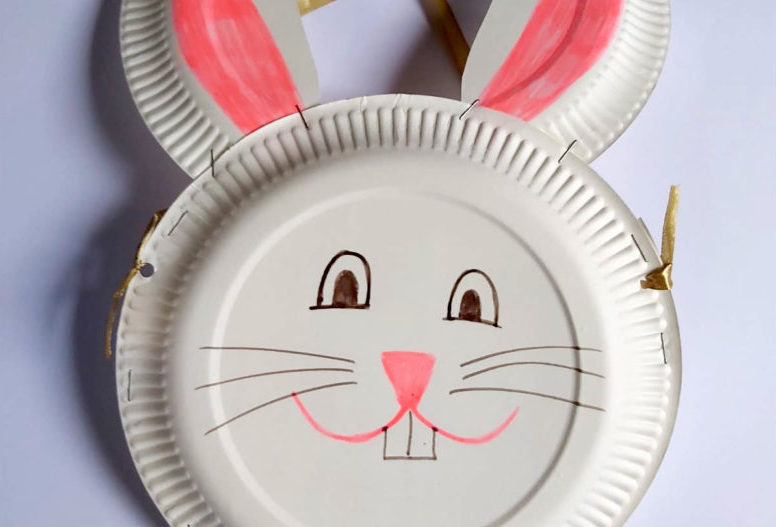 Head to the Void Gallery to join artist Sinead Crumlish and find out how to make your own Easter egg hunt bunny bag.
If you can't make the session on Saturday morning, the workshop will be uploaded to the Void Gallery's Vimeo channel so you can access it at your convenience. Find out what you need to take part here.

Cambridge Literary Festival
Children's Online Festival
28th – 31st March

Part of the Cambridge Literary Festival (21st – 25th April) enjoy their Children's Online Festival perfectly timed to coincide with the school Easter holidays. With events tailored for children of all ages with youngsters able to enjoy stories and illustration exercises and older minds engaging with climate, the environment and body image. Authors include Julia Donaldson, Alex T. Smith, Smriti Halls, Neal Layton, Dr Charlotte Markey and many more.
Aimed at ages 2 – 15. Tickets for single events are £6 or you can purchase a Festival Pass for £15. The festival is available on demand until 11th April. Find everything that is happening here.

Festival of Hope Children's Art Competition
Last chance to enter 31st March

As part of their year-long Festival of Hope, to celebrate the creativity, heritage and diversity of Great Britain, the London Tourism Cooperative launched a nationwide Children's Art Competition. Is there a budding artist in the family?
Young people are being invited to create a special piece of art inspired by all things British, from the Clap for Carers, to their teacher for being cool, to their Mum for just being their Mum, to our diverse 'national spirit'. Winners from three age categories will see their artwork exhibited in late Spring at London's The O2 and win the chance of a once-in-a lifetime VIP trip to the capital for them and their families.
To find out more and to enter, visit LTC facebook page

Philip Pullman's Grimm Tales Online
Unicorn Theatre until 31st March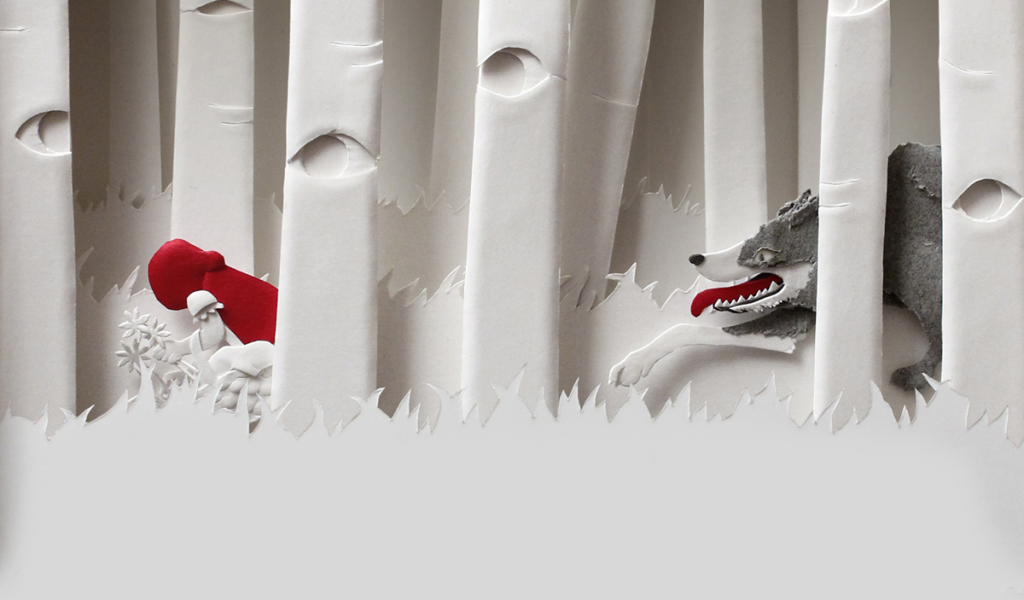 If you haven't managed to catch these six theatrical readings of the Unicorn Theatre's deliciously gruesome tales, now's your chance. Adapted by Philip Pullman (His Dark Materials), enter a perilous world of murderous step-mothers, devious Kings and fearless children…
These classic fairy tales, distilled from centuries of storytelling, are timeworn but honed for the next generation to discover anew. This selection includes classic favourites with new discoveries, and takes us to the very heart of imagination and speaks of the things it finds there – fear, courage, compassion and wonder.
Aimed at ages 8 – 12. The tales are free to watch on the Unicorn's YouTube Channel. Select your tale here.
For younger audiences it's also the last chance to enjoy Huddle and Anansi The Spider Re-Spun, both finish on 31st March also.

Half Moon Theatre's Party
Running until 1st April
Put your sofa in the front row with Half Moon Theatre's digital production Party and watch this online performance that puts the best seats in the house into your own home.
Afonso wants to go to his best friend's birthday party, but where is his invitation – has it been lost in the post, or was he even invited? When it finally arrives the excitement and nerves of actually going become too much to handle. What should he wear? Will they have balloons? Will anyone play with him? And what about the cake?
Heartfelt, provocative and full of quirky humour, Party features striking, colourful designs and contemporary Fado-infused music. Let the warmth of a Portuguese summer take you to a place where difference can be something to celebrate.
Aimed at ages 2 – 11. Tickets are free, but you'll need a screening ticket. Half Moon Theatre is a charity and donations are welcome. Find out more here.

Greenwich Theatre's Sir Willoughby's Challenge
1st – 10th April

This brand-new theatrical experience is a virtual scavenger hunt for brave and intrepid adventurers.
Join members of the acting company of the Greenwich Theatre's stage production of The Wolves Of Willoughby Chase for this unique online adventure. The evil Miss Slighcarp is hiding something…and Bonnie and Sylvia need your help to find it…Explore the mansion where the cousins live, hide from Miss Slighcarp's sidekicks, grab your disguise, sneak past the wolves that are trying to break in and make sure you find the code and save their friend!
Aimed at ages 6 – 12. Tickets £15.00 per household, via Zoom. To find out more and book tickets, click here

Royal Observatory's Charting our Solar System Family Workshop
3rd – 4th April @ 11am & 1pm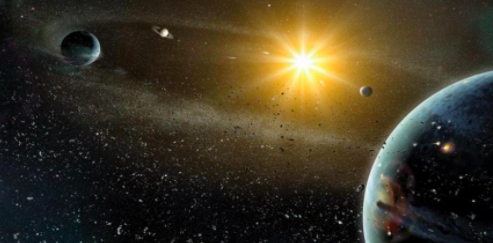 Join this live online make-and-do activity where families get to draw a model of the sol system – to scale! Led by a Royal Observatory astronomer, families will find out about the many objects in our solar system and learn about the vast distances between objects in space. Plus get the chance to ask an Astronomer all your questions about space and astronomy.
Aimed at ages 7+. Tickets £5 per device, via Zoom. To find out more and book tickets, click here.

Charles Dickens Museum Virtual Family Event: Easter Explorers!
5th, 8th & 13th April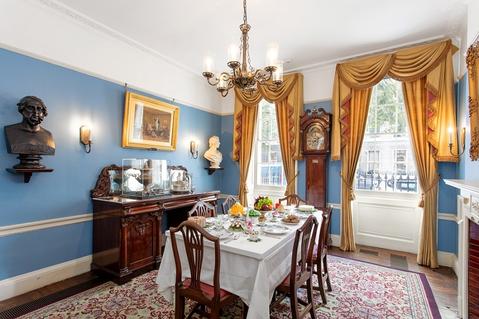 Explore the Charles Dickens Museum from the comfort of your own home and investigate the famous author's life and work as you travel around the rooms in his house with your very own guide.
Sessions take place at different times for different age groups (5-11 and 12-16). Ticket £6.00 per household. Find out more here.

Onceupona Virtual Children's Festival
6th – 11th April
Onceupona Virtual Children's Festival supports small theatre companies by showcasing their work in this week long festival. Choose from 10 different shows including Sea-Storm in a Teacup, More Room on a Zoom and The Igloo Experience.
For children of all ages. All shows take place on zoom. Tickets are £3.50 per household and by purchasing a ticket you will be helping to support these small theatre companies. Find out more here.

Puppet Animation Festival
5th – 17th April
2021 marks the Puppet Animation Festival's 38th year. Offering a mix of online shows, performance films and interactive workshops on zoom including a Moving Mouth Monsters workshop, Stinky McFish and the World's Worst Wish performance film as well as online show The Selfish Giant.
The festival, produced by Puppet Animation Scotland, presents puppetry and animated film performances and workshops by leading UK companies, usually performing in venues across Scotland. As the festival moves online it is, for the first time, accessible to anyone with an internet connection.
Aimed at ages 0 – 8+. Tickets from £5.00. To find out what's on when and book your tickets, click here.
---
OUTDOOR EVENT DATED
Alexandra Palace Easter Tree Challenge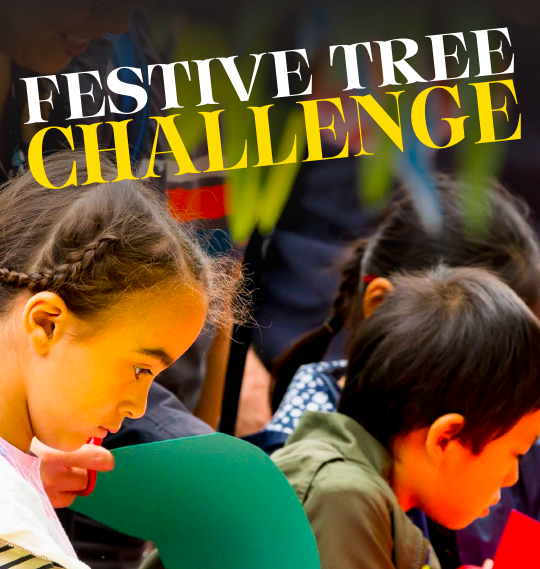 Take on Alexandra Palace's creativity challenge and make your own Easter tree. Collect some branches from the park, street, garden and decorate it to create an indoor Easter tree! Get as creative as you like for this challenge. You could decorate the branches themselves by painting or wrapping with string/ wool. You could make decorations from: cardboard, recycled materials, lego, natural things found outside, eggs, feathers, paper, or your favourite small toys! You could even add little messages and words!

You could make decorations from recycled materials What could you use from the recycling bin? Try using egg cartons, plastic bottle lids and small boxes to make mini Easter characters, like chicks, bunnies, or even funny monsters or aliens!!!
Download the challenge created by artist-educator Alix Smith here.
Make a chocolate painting with Tate Kids
Create some yummy art which you can eat with your family. Inspired by Jackson Pollock, replace paint with chocolate and get messy!
Make Bouncing Eggs with The Royal Institution
Make an uncooked egg bounce! Join The Royal Institution for an egg-insured experiment you can do at home. ExpeRiment with different liquids to see what effect they have on eggs. Learn how the acid in household liquids like orange juice and vinegar react with eggshells and make them dissolve, leaving the inside of the egg intact.
Find out more here.

National Trust Easter Activity Packs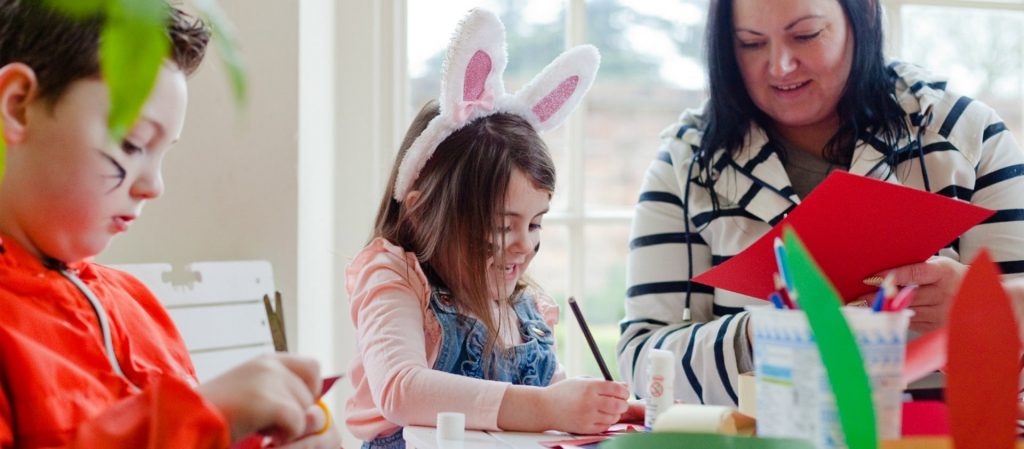 Bring the National Trust Easter Adventures into your home this Spring with fun and easy activities and crafts for everyone to get involved with and enjoy. There will be three activity packs inspired by springtime friends – the house martin, thick-legged flower beetle and painted lady butterfly. Be inspired by the great outdoors as you find out interesting facts, get creative with crafts or do something for nature.
Download Activity Pack One, the first instalment here
To find out more and also about the National Trust's Easter Egg Hunts (running 31st March – 5th April), click here
---
OUTDOOR ADVENTURES
DIY Easter Egg Hunts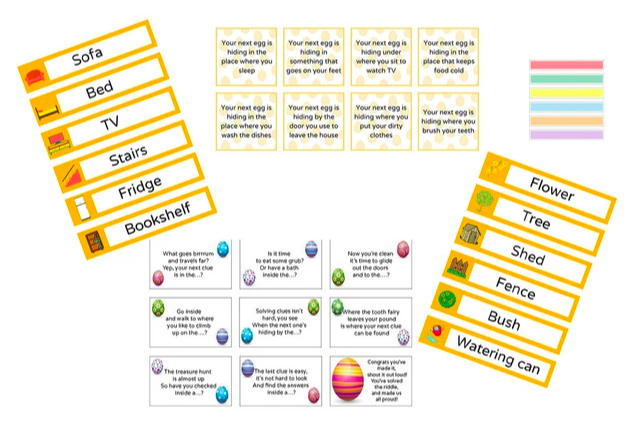 Making your own easter egg hunt is easy. You'll need eggs to hide, a basket or bucket for the all important collection and if you need a bit of help with the clues, check out this selection of Easter egg hunt clues for all ages collated by madeformums.
Easter Adventure Quest with English Heritage
Monday 29th March – 18th April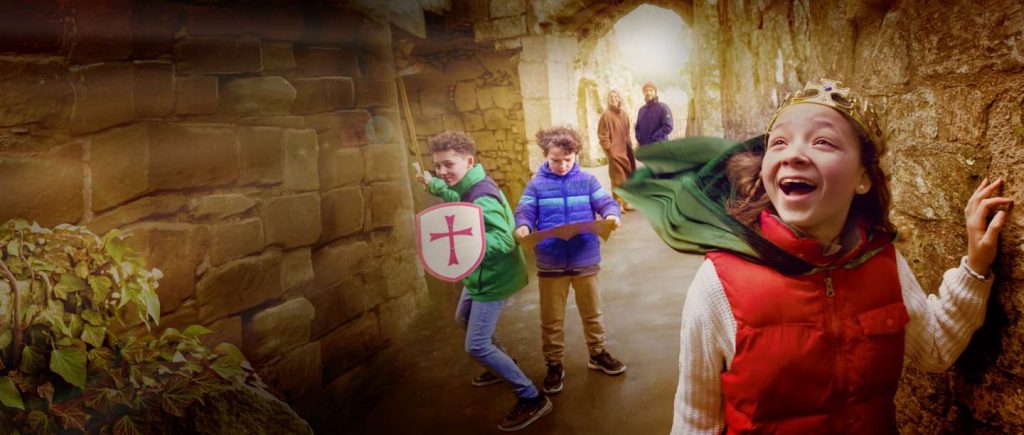 Explore English Heritage historic grounds and gardens this Easter and go on an outdoor trail. Crack clues and search for dragon eggs to win your chocolate reward.
To find more and discover your local quest is click here
To receive a 15% discount off annual membership, use the code EH2021 and click here

Dennis & Gnasher's Big Bonanza
Wednesday 31st March – Sunday 18th April

Uncover plants and pranks this Easter with Dennis and Gnasher and all their friends from Beano at Kew Gardens and Wakehurst.
Celebrate Dennis' birthday with Dennis, Gnasher and all their Beanotown friends with a brand-new comic strip created especially for Kew and an interactive story trail around the Gardens. There will be jokes and activities to learn about some of the plant kingdom's cleverest tricks.
Tickets; adults £15 adults & children £5 with pre-booked timed entry. To find out more, click here.

National Trusts Easter Egg Hunt
31st March – 5th April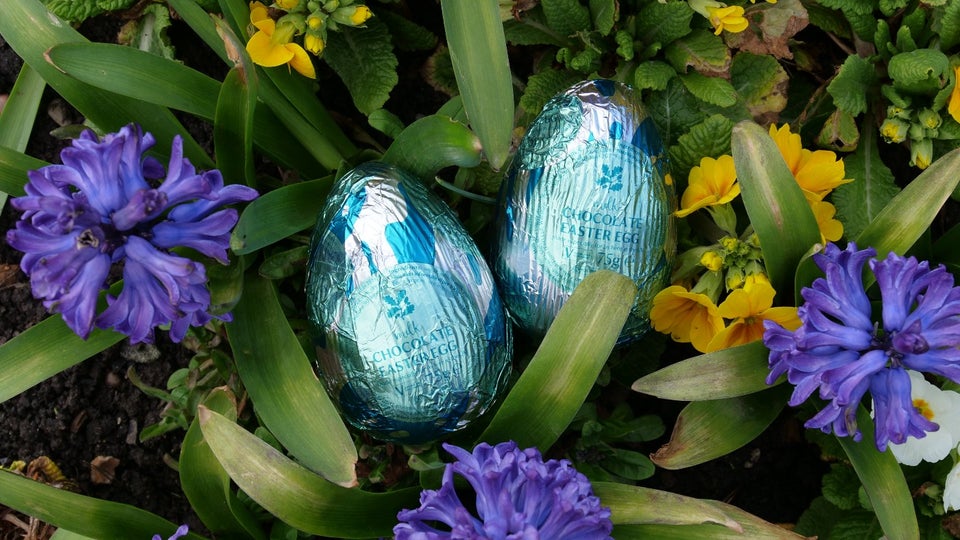 Enjoy Easter adventures in nature at a National Trust place near you. Complete nature-inspired activities that are unique to each place. Hopping like an Easter bunny, making a home for wildlife, or peeking into veg patches are just some of the different experiences you can enjoy and once you've finished the trail collect your delicious chocolate reward.
Find out where your local Easter egg hunt is here.

Hampton Court Palace: Easter Lindt GOLD BUNNY Hunt
1st – 18th April

Join in the Lindt GOLD BUNNY Hunt around the gardens of Hampton Court Palace. Using a trail map, find the Lindt GOLD BUNNY statues hiding in the palace gardens. Match up the name of the important palace person on the trail to the red ribbon on the bunny statue at each location. When you have finished, you will receive a Lindt GOLD BUNNY chocolate reward and bunny ears.
Aimed at ages 3-12. Tickets adults £15.00, children £7.50. To find out more, click here.

Royal Museums Greenwich
Easter Holidays, Museum Inside Out
12th – 18th April @10am – 4pm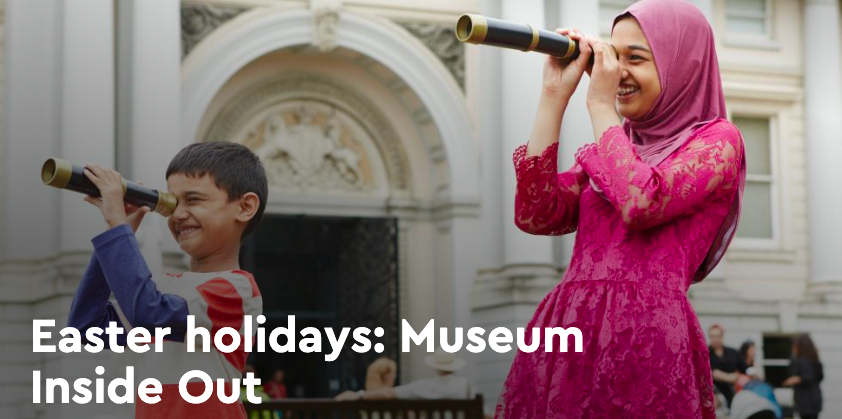 Enjoy outdoor maritime-themed fun as Royal Museum Greenwich celebrate the re-opening the Museum's outdoor spaces. Challenge yourself in the Sailor School family trail or for the more competitive budding explorer, play a number of fun active games inspired by the Museum's collection.
---
MAKE THIS
Tate Kids: Decorate Spring Eggs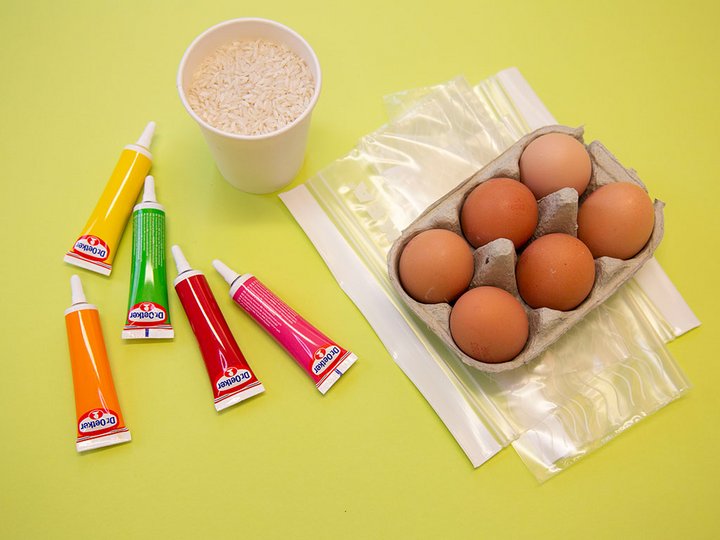 Eggs can be used as a symbol of spring and new life. There are lots of different ways to decorate eggs. Bring some colour and fun to the long Easter weekend and be inspired by Tate Kids. Find out how to dye and collage eggs with rice, food dye and bits around the house.

Glow in the Dark Easter Egg Hunt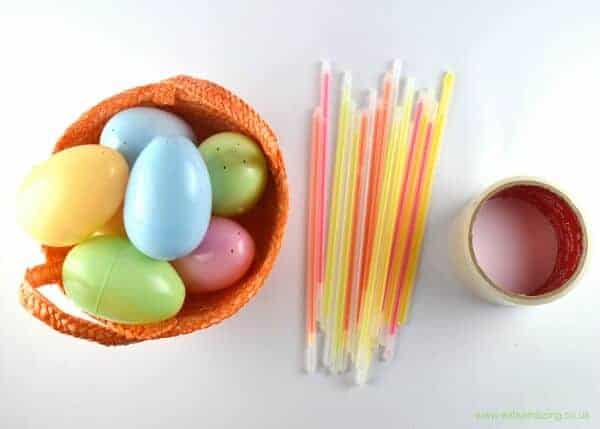 Check out EatsAmazing's alternative Easter egg hunt and make these simple glow in the dark eggs for an evening Easter egg hunt. All you need are some large plastic Easter eggs, a pack of glow sticks and some sellotape.

BBC Goodfood: Hot Cross Muffin Buns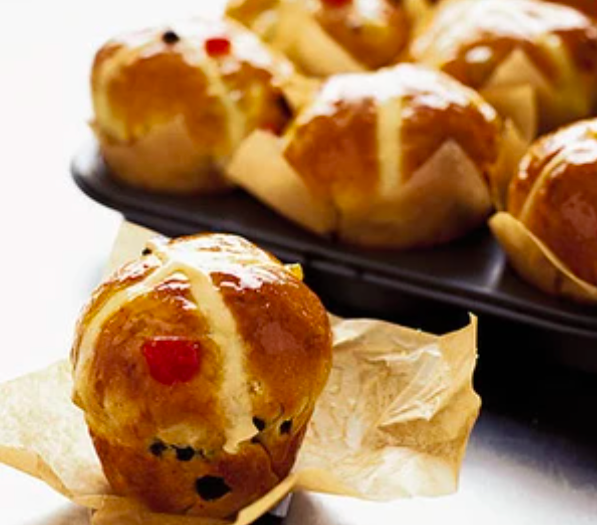 We've heard of cruffins and duffins but not Hot Cross Muffin Buns! If you like mixing things up when you bake, click here for the recipe.
---
WATCH THIS

The Main Event
Netflix (Family movie)
The Main Event is a great family movie, in part thanks to the endearing performance of lead actor Seth Carr, who plays Leo, an 11-year-old who discovers a magical mask that lets him perform as well as his heroes in WWE. Watch on Netflix

---
LISTEN TO THIS

Adam Buxton Podcast
Just in case you haven't heard of the Adam Buxton podcast – it's so very worth a listen. He chats to some great people from Simon Pegg to Louis Theorux. This year alone he's had on Elizabeth Day, Stuart Lee and Kazuo Ishiguro.

Stories Podcast
Stories Podcast performs a new story every week, drawing from a variety of sources and a variety of styles. There are retellings of classics like Snow White, some folktales, and myths from around the world, as well as original stories. Episodes range from 10 to 20 minutes, with most on the longer side. Everything here is G-rated and safe for all ages.

Fun Kids Podcasts: Activity Quest
Activity Quest is the weekly kids entertainment show from children's radio station Fun Kids. Join the Fun Kids presenters from across the UK as they give you interesting and fun things to keep you busy out-and-about and at home. There are celebrity interviews, stories and more. Listen up here.
---
DOWNLOAD THIS
My Very Hungry Caterpillar
Eric Carle's much-loved character, The Very Hungry Caterpillar™, is brought to life in a stunning 3D interactive app.
Care for your very own Very Hungry Caterpillar – playing together, help him explore, pick him up, or take a peek into his colourful toy box. You'll fall in love with your own Very Hungry Caterpillar as you enjoy a range of fun activities together. Hatch him from an egg, drag tasty fruits from a nearby tree, then watch as he eats them! And when My Very Hungry Caterpillar gets sleepy, just tuck him into his bed.
Downloads available on the App Store, Google Play and Windows Store.

Draw Something Classic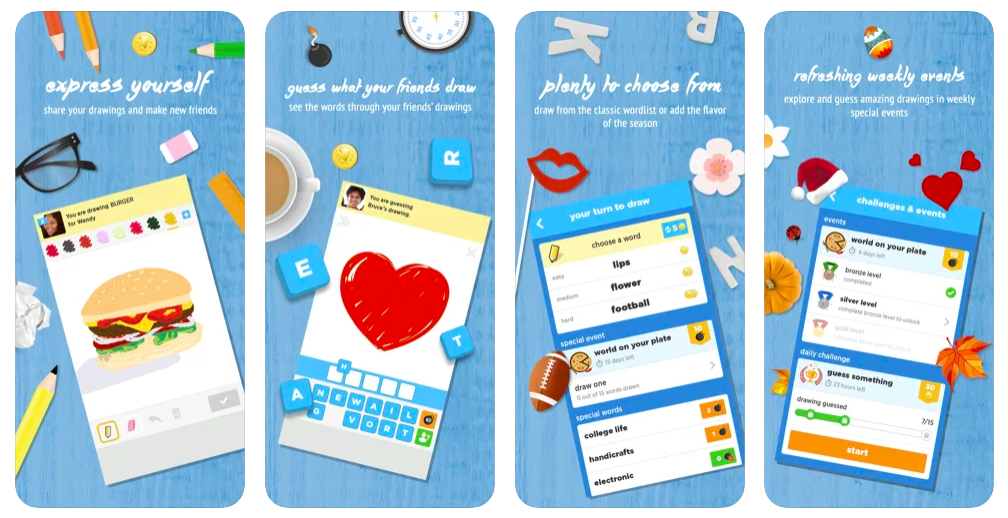 Like Pictionary, Draw Something is a draw and guess game you can share with family and friends, create works of art or a quick doodle – it's whether they guess correctly that counts. Download on the App Store or on Google Play.
Brought to you by The LittleBird Family Pass – saving families money all year round. To find out how, click here