The LittleBird Family Pass Egg-tastic Top Picks Easter Bumper Guide 2022
We've rounded up some great activities and events to help you and your family stay entertained, inspired and active throughout the Easter Holidays with the only problem, how to fit it all in!
So get comfy, put the kettle on and get reading.
If you find our guide useful, please share Top Picks with your family and friends and sign up to the newsletter.
Brought to you by The LittleBird Family Pass – saving families money all year round. To find out how, click here
TOP PICKS OF THINGS TO DO
The family festival comes to London for the first time ever, turning Gunnersbury Park into Jurassic Park this Easter!
Find your favourite dinosaurs at the UK's most loved Dino festival. Take a journey through time into the land of the dinosaurs, and prepare to be blown away as the future meets the past. With life-size roaring and moving dinosaurs, state-of-the-art educational technology and fun games and activities.
Tickets start from £12, and you can save another 15% with the code DKLLITTLEBIRD15. Book your tickets here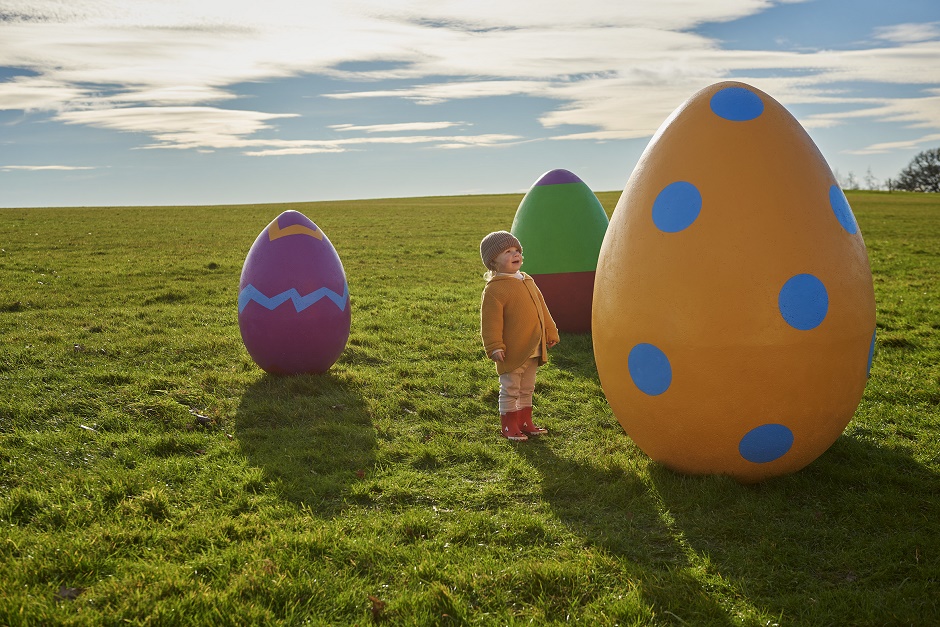 Go hunting for the larger-than-life hand-painted eggs hidden around the garden and get stuck in with family-friendly planting and craft workshops.
Equipped with an explorer pack, follow the trail around the garden to find the giant painted eggs. There are fun puzzles to solve and plants and wildlife to spot along the way. Finish the trail and enjoy your free chocolate treat.
Tickets, Adult £15.95 Child (5–16 years) £7.95 To find out more & book tickets, click here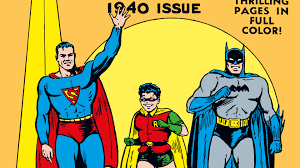 Enter into the world of superheroes to explore the representation of foundlings, orphans, adoptees, and foster children in comics, graphic novels and sequential art from around the globe.
DC's Superman, who was found by his adoptive parents, is one of many comic heroes who are orphans: Spider-Man's parents die in a plane crash; Batman's parents are killed in a street robbery; and Black Panther – whose mother dies soon after childbirth and whose father is killed – is known as 'the Orphan King'. Marvel's X-Men experience both discrimination and social ostracisation. The superheroes' early life experiences impact on their roles and the stance they take over good and evil in their comic lives.
Tickets; Adults £9.50 Under 21s Free. To find out more & to book tickets, click here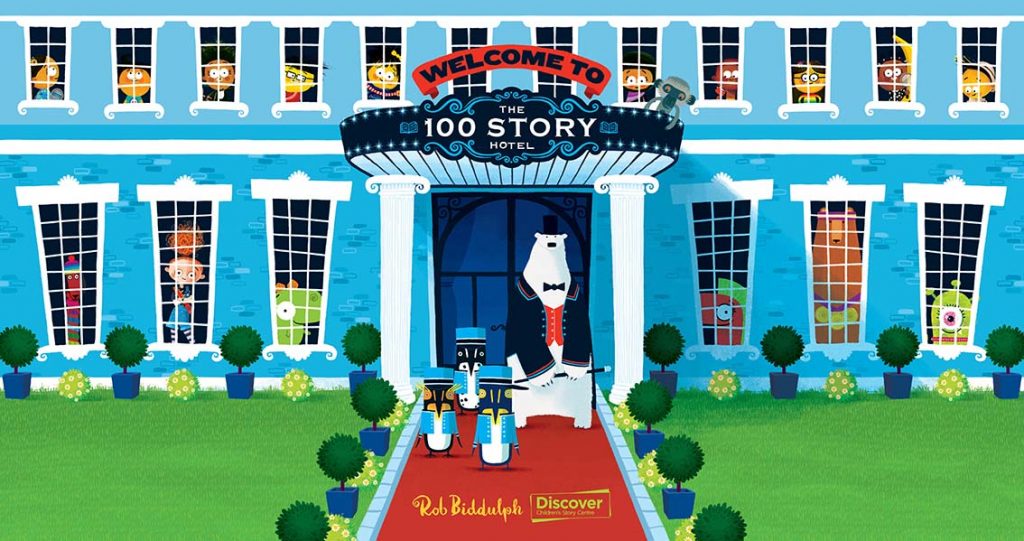 Created with bestselling, multi award-winning author and illustrator Rob Biddulph. This immersive world of play and storytelling has something for everyone.
At The 100 Story Hotel there are all sorts of guests; lions and tigers, dinosaurs and bears. Some sausage dogs are having a party on the hotel beach. And that's to say nothing of the dedicated staff. The porters are penguins, the housekeeping team is headed up by a handy octopus and the concierge is a polar bear.
Although the hotel is usually full of 100 amazing stories, one story has just gone missing! Your help is desperately required to find the naughty culprit. Can you follow the clues and track them down?
Aimed at ages 0 – 8. Tickets; £3 To find out more & to book tickets, click here
St Paul's Cathedral this Easter. 2nd – 23rd April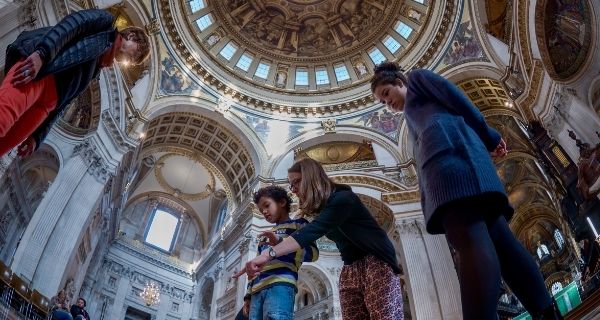 With lots planned for families over Easter enjoy family trails, tours and crafts including exploring the Cathedral from the Crypt all the way up the Dome for amazing views over London.
Tickets: Adults £17.00 and kids go free from 2nd – 23rd April, use code KGF2022 at the online checkout.
To find out more & book tickets, click here
Head to Hyde Park for these free nature-inspired activities. Discover charming invertebrates, captivating plants and friendly-faced wildlife on our nature trails or during our popular pond dipping sessions. Create and take home a clay bird & eggs using natural materials or learn more about spring with a live storyteller.
To find out more and to book your free place, click here
To find out about the Marvellous Mammals event happening 12th – 14th April, click here
This hands-on, fully interactive gaming event features the very best video games and consoles from the past five decades. From Pong to Pacman and Minecraft to Mario, there's something for everyone, whether you're a retro games fan, a serious gamer or just want to beat your family at Mario Kart.
Play against friends in multiplayer showdowns, rediscover your childhood favourites and test out some of the latest virtual reality experiences at this ultimate gaming extravaganza.
Tickets From £8. To find out more and to book tickets, click here
Enjoy Easter adventures in nature at a National Trust place near you. Complete nature-inspired activities that are unique to each place. Hopping like an Easter bunny, making a home for wildlife, or peeking into veg patches are just some of the different experiences you can enjoy and once you've finished the trail collect your delicious chocolate egg reward.
To find out where your local Easter egg hunt, click here
And if you want to make your own Easter adventures in nature download the National Trusts activity pack and get creative making a nature crown or have fun treasuring your adventures with a spring box or bunting. Download the pack here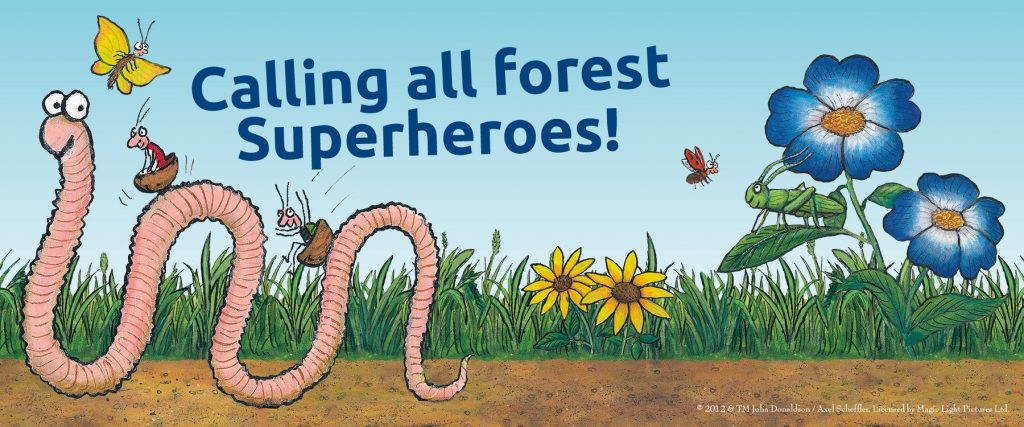 Join Superworm and friends on this brand-new forest adventure! Follow the new Superworm trail and see what amazing facts you can discover about the small but mighty creatures in the much-loved Superworm story.
The Superworm trail packs are £3.50. To find your nearest trail, click here
Join in the Lindt GOLD BUNNY Hunt around the gardens of Hampton Court Palace. Using a trail map, find the Lindt GOLD BUNNY statues hiding in the palace gardens. Match up the name of the important palace person on the trail to the red ribbon on the bunny statue at each location. When you have finished, you will receive a Lindt GOLD BUNNY chocolate reward and bunny ears.
Aimed at ages 4 -12. Tickets adults £26.10, children £13. To find out more, click here

Head to the Southbank Centre this Easter to enjoy everyone's favourite orange dragon Zog in Zog and the Flying Doctors (8th –⁠ 10th April) which sees the roar-some crew back for a brand new adventure in a show for all the family based on the book by Julia Donaldson and Axel Scheffler. Then there's Meal One (14th –⁠ 15th April), a magical show filled with breathtaking projections, music, dance and augmented reality. On Easter Saturday 16th April you can get your groove on at the Pedal Power Disco. Put the pedal to the metal as you cycle to power our party.
Find out more here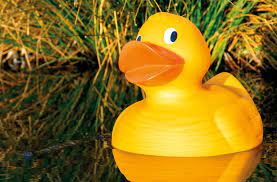 Can you 'quack the case' and find the bright yellow ducks hiding around our wetlands?
Pick up a trail card at admissions and crack the clues to find the bright yellow, cheeky ducks that are hiding around WWT London. You'll need all your special detective skills to track them.
Plus, there's loads of other activities to enjoy everyday. Drop into a Spotlight talk or otter feed. Go wild in our indoor and outdoor play areas and test your balance and bravery on our Wild Walk.
Tickets: Adult £13.40, Child £8.13 To find out more & to book tickets, click here
To celebrate the launch of Yoshi's Crafted World on Nintendo Switch, Nintendo has teamed up with KidZania London for an exclusive Easter Egg Hunt.
Yoshi's Crafted World, a new game featuring beloved Nintendo characters, will also be available to try out during the Easter Egg Hunt.
Participants who egg-cel and complete the hunt will receive 10 kidZo's and a very special Yoshi's Easter Egg Hunt certification.
Tickets from £27 for kids and £16 for adults. To find out more & to book tickets, click here
Save on your tickets with the LittleBird Family Pass. Sign up for £1, find out more here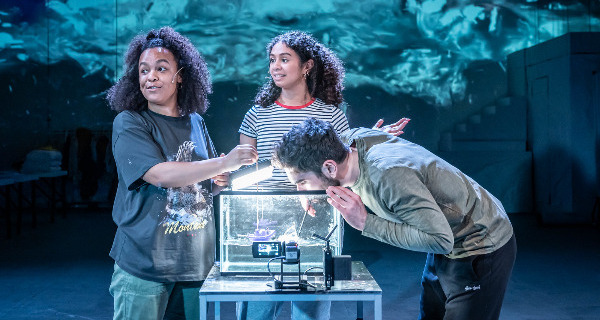 An adventure-filled modern adaptation of Jonathan Swift's surreal masterpiece. Join Lemuel Gulliver as she sails to a world of strange islands and even stranger creatures, and she embarks upon an epic adventure of survival, unexpected friendship and self-discovery.
A playful, funny and highly inventive show vividly brought to life using video, intricate table-top sets and projection alongside live performance. Explore reality and escapism, home and family, and the power of stories to transform our view of the world.
Tickets from £20 for adults and £14 for under 18s. Aimed at ages 7+
To find out more, click here
Get an exclusive 20% off selected performances with the LittleBird Family Pass. Sign up for £1, find out more here

Based on Eric Carle's much-loved book, follow Kew Gardens The Very Hungry Caterpillar trail and embark on a transformational journey to becoming a beautiful butterfly, wind through sculptures of juicy fruits and a cosy chrysalis along the way. Digest facts about the wonder of nature and the close connections between plant and insect life on Earth.
Tickets Adults £15, Child (4 – 15) £5. To find out more & book tickets, click here
Save on your tickets with the LittleBird Family Pass. Sign up for £1, find out more here
Head to the forest and have an outdoor adventure with Go Ape. From Treetop Adventures for all ages that offer intricate crossings, wobbly bridges and zip wire finales to Net Adventures that promise treetop bouncy nets linked by walkways 30 feet above the forest floor, inflatable balls and super slides.
Tickets from £23. To find out your nearest location and to book, click here
To discover exclusive Go Ape savings, join the Family Pass. Sign up for £1, find out more here
It seems like only yesterday that the idea for the band came to Andy Day (CBeebies, Andy's Wild Adventures, Andy's Safari Adventures) in a dream, but in the short time since, they've already played Glastonbury.
Andy and the Odd Socks are about fantastic catchy songs and a true celebration of individuality. Like The Monkees or The Simpsons, the Odd Socks appeal to kids and adults alike. Singalong songs that kids adore, with a dash of Mighty Boosh or Flight of the Conchords oddball humour that parents love.
To find out more & to book tickets, click here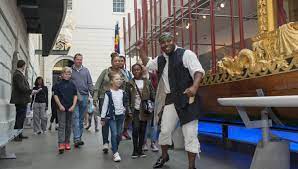 Celebrate black history and culture in Britain with the Caribbean Social Forum as they take over the National Maritime Museum. Celebrates the fusion of cultures from Africa, the Caribbean and Britain. Enjoy free masterclasses, performances, creative workshops as well as encounters with historical figures from the past and get to ask them all about their fascinating lives. Plus special guests, artists, musicians and more sharing their skills and experiences.
Find out more here
One Bag. Big Difference.
With a simple message, join the #BigBagChallenge and pledge to pick up as much litter as you can during the campaign.
Find out how you can get involved here
With tons of park activities on offer at all locations, Inflata Nation ticks everyones box. There are Inflata Super Slides, quadrupl obstacle courses, Inflata climingin walls, bumpy slides, tipping slides, ball pools, duel platforms, inflatable bubbles, and more! Plus, there's a mini inflatable area for the under 4's including a ball pool and soft play.
Tickets from; Ages 4 to 15 and Adults – £9.99, Under 4 – £5.99 Find out more here
The world premiere of a brand new kick-asspirational pop musical bursts to life as the Fantastically Great Women take to the stage to tell their stories.
Join Jade as she breaks away from her class to take a peek behind the scenes at the not yet open Gallery of Greatness in the local museum. Along her journey she is surprised to meet the original and incredible wonder women: Frida Kahlo, Rosa Parks, Amelia Earhart, Marie Curie, Emmeline Pankhurst to name just a few.
Aimed at ages 6+ Tickets from £12 Find out more here 
Whether you are a fanatical supporter, part-time punter or sporting skeptic, enjoy discovering the remarkable design stories behind the world's beautiful game.
Journey through more than 500 objects, films and interviews in sporting performance, kit development, stadium design and more and immerse yourself in iconic football moments with star objects telling the stories of club legacies and game legends such as Messi, Pelé, George Best and Diego Maradona and more.
Tickets; Adult £16.80, Child £8.25. To find out more and book tickets, click here
And to find out what workshop and activities the Design Museum has planned for families this Easter, click here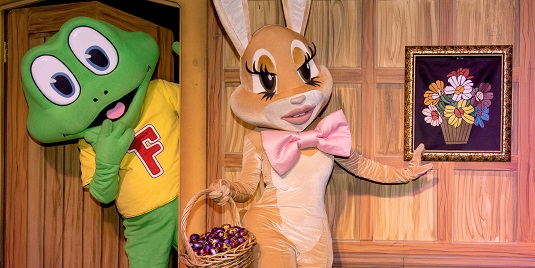 Head to Cadbury World to join Freddo for some chocolatey fun in his brand new show. Laugh along with Freddo on this egg-citing adventure as he attempts to complete the challenges set by the Caramel Bunny in order to receive a mystery prize. Audience participation, songs and laughter are promised!
Tickets; Adult, £19.95, Kids £14.73 (circus show included in entry ticket). To find out more & to book tickets, click here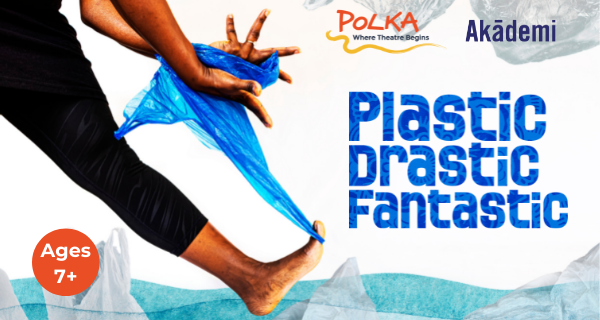 A new dance show exploring our complex relationship – from the molecular to the planetary – with all things plastic.
Through dance, movements, play and audience interaction, the show draws on stories and ideas from children and young people, disentangling the fantastic possibilities of plastic from the drastic consequences of their misuse.
Aimed at ages 7+. Tickets £9. To find out more & to book, click here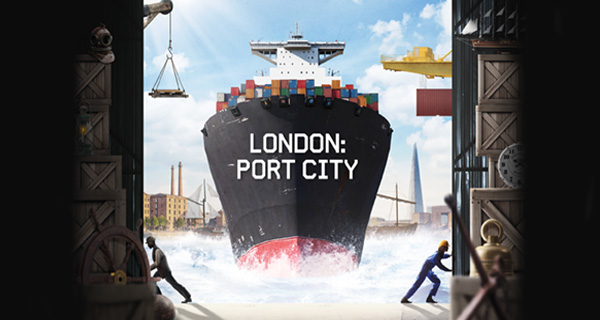 Unpack the fascinating history of London's port at this free exhibition for all the family. Try the interactive smell boxes, learn how many popular words and phrases originated in the port with the Legacies of Language wall, and much, much more!
Find out more here
Save at the museum's Café and Restaurant with the LittleBird Family Pass. Sign up for £1, find out more here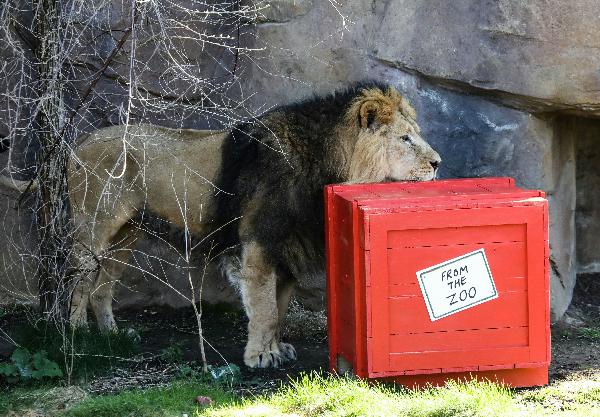 Celebrating 40 years since the publication of much-loved author Rod Campbell's classic storybook, this Easter ZSL London Zoo is hosting the Dear Zoo experience.
Embark on an interactive activity trail, enjoy lively story-time sessions and learn all about the zoo's amazing animals while seeing them up close.
Explore the Dear Zoo hub as you push, pull and press your way through the interactive activities before taking part in fabulously fun storytelling sessions.
Get involved in the tale and equipped with the activity trail cards before you follow the trail through the Zoo. Collect stamps, get up close to the animals from the book and take part in fun activities at each stop before claiming your special anniversary Dear Zoo sticker at the end.
Standard tickets, adult £2.50 and child £21.12. Pre-booking is essential. Find out more here
Fancy heading to ZSL Whipsnade Zoo, find out what plans they have for Easter here
Climb aboard and prepare to hear the horrible history of the most famous river in the world!
Take a dive with Horrible Histories into the stories of King Henry VIII, Anne Boleyn, Julius Caesar, the Duke of Wellington, Queen Boudicca, Jack the Ripper and Captain Kidd, in this history of the Thames with the nasty bits left in!
Tickets from: Adult £20, Child £12 and Under 3's Free. To find out more and to book, click here
LITTLEBIRD EXCLUSIVE: Be one of the first to sail in 2022 and save £3.00 on tickets* for 2nd, 3rd and 4th April. Use promotion code LITTLEBIRD when booking
*Not valid on Family tickets
In this adrenaline-fuelled explosion of extreme urban sports, dance, music and theatre, the Netherlands' ISH Dance Collective, create breath-taking poetry with every single moment.
In a fusion of breakdance, inline skating, skateboarding, freestyle basketball, BMX and freerunning, the audience discovers the artistry behind the trick. It's about those redeeming seconds that make a complicated trick ultimately succeed; the feeling of complete and total freedom.
Tickets from £18.00. To find out more and book tickets, click here
With over 100 connected trampolines and innovative zones to get you bouncing, climbing, and somersaulting Freejumping is pure fun for all ages. Bounce to new heights, learn new tricks, get moving. Tickets from £27. Find out more here
CLUEDO is a comedy thriller that will keep you guessing as you try to work out whodunnit…. with what… and where!
When Miss Scarlett, Professor Plum, Mrs Peacock, Reverend Green, Mrs. White and Colonel Mustard arrive at a party, they are surprised to find they have all received the same invitation from Lord Boddy. It soon becomes clear that they all have secrets and the mystery and hysteria grow when the inhabitants of Boddy Manor are killed off with a variety of familiar weapons.
To find out more & to book tickets, click here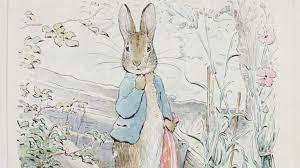 Visit Peter Rabbit and friends this Easter. Celebrating the life and work of one of the best loved children's authors of the 20th century, this family friendly exhibition will take visitors on a journey to discover Potter's life as a scientist and conservationist, exploring the places and animals that inspired her most beloved characters. In collaboration with the National Trust.
Tickets: Adults £14.00, Under 12s go free
To find out more & to book tickets, click here
And to find out what other free activities the V&A has planned this Easter for families – including pop-up performance Tales from the Forest, click here
CINEMA NEW RELEASES
In this follow up to the hit first Sonic the Hedgehog movie, in Sonic The Hedgehog 2 the animated hero is eager to prove he has what it takes to be a true hero.
The latest movie from DreamWorks is The Bad Guys, also out on 1st April. Based on the New York Times best-selling book series, it features a crackerjack criminal crew of animal outlaws are about to attempt their most challenging con yet – becoming model citizens.
In this next installment of the Fantastic Beasts saga, Dumbledore knows the powerful Dark wizard Gellert Grindelwald is moving to seize control of the wizarding world.
Plus, if you love the Jurassic films, enter this competition – you have until 11th May.
In collaboration with Universal Pictures, BBFC have launched a nationwide competition for young people, aged 12-16, to design the iconic BBFC Black Card for the upcoming summer blockbuster, Jurassic World Dominion. You can watch the trailer HERE.
The winning entry will be projected in front of every UK cinema screening of the film and the lucky winner will also receive four tickets to a very special screening, a framed copy of their BBFC Black Card, as well as a goody bag of film merchandise. The winner will be announced at the end of May.
To find out more and to enter, click here
VIRTUAL EVENT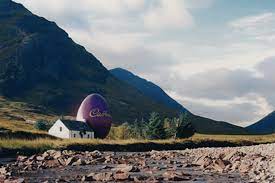 Take your Easter Egg hunt online this year with Cadbury's Worldwide Hide. Hide a virtual Easter egg anywhere in the world, somewhere that means something to the person you're sending the egg to and then send them a clue.
You can hide a virtual Easter egg for free or you can send a real Cadbury's Easter egg in the post that will be sent once they have found their virtual Easter egg but you'll need to make your purchase before 12th April in order to ensure delivery for the Easter weekend.
Find out more here
ONLINE ANYTIME
Make these super cute origami egg holders from Red Ted Art. All you need is a square piece of paper, different colours on each side if possible, otherwise you can colour or pattern one side.
Get folding here
Create some yummy art which you can eat with your family. Inspired by Jackson Pollock, replace paint with chocolate and get messy!
Find out how here
Why do raisins dance in soda water?
Have some fun together following this simple experiment and while you're at it, why not play some dance music and join in with the raisins while you all learn about the science behind the dance!
Get your groove on here
A collection of fun, mindful activities to help children and adults Unworry.
Full of things to calm and distract, it also offers places where you can put your worries, instead of letting them hang around in your head.
Download the pack here
Make an uncooked egg bounce!
Join the Royal Institution for an egg-insured experiment you can do at home. ExpeRiment with different liquids to see what effect they have on eggs. Learn how the acid in household liquids like orange juice and vinegar react with eggshells and make them dissolve, leaving the inside of the egg intact.
Get Eggsperimenting here
If you've got the Wordle bug and the kids like the idea too, check out Spellie. A daily word puzzle for young spellers.
Play now
Make a peace poster and get the kids to draw a picture or write a message to express how they feel. Then, stick it in your window so other people can see it too.
Download the poster here
The Young V & As first ever online exhibition, reveals the impact of play during this time of seismic change and shedding new light on the impact of the global pandemic on children's play.
The exhibition shows that even the youngest contributors were aware of the virus and how
the pandemic became integrated into their playtime, including toddlers Covid-testing their
teddy bears. From child-created artworks to Barbies participating in Joe Wicks' workouts, the digital magazine HomeCool Kids made by and for children, and objects from Young V&A's
collections, a new online interactive uncovers children's creativity, resourcefulness and
resilience in the face of Covid-19.
Visit the exhibition here
Welcome to the Aliens of the Deep Family Trail. Are you ready for an adventure? This online trail takes you on a journey in search of alien life.
Explore the Monsters of the Deep online exhibition from the National Maritime Museum Cornwall where you get the chance to take the plunge into the deep sea. With near freezing temperatures, no sunlight and crushing pressure, the darkest depths of the ocean seem like an unlikely place to find life. But here you will find a world filled with alien creatures including vampire squid, anglerfish and giant isopods. Now scientists are studying the ocean to understand the possibilities of exploring outer space in the search for extra-terrestrial life.
Start exploring here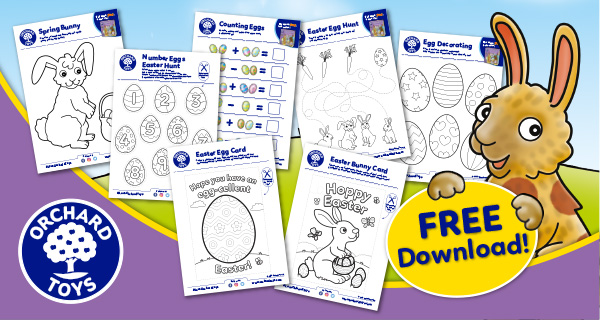 Enjoy a variety of fun Easter crafts, activities, and recipes from Orchard Toys. Free to download, just simply print out at home and enjoy.
Find activities here
READ THIS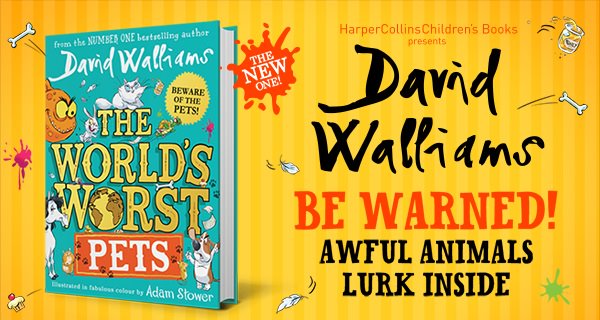 Be Warned… The World's Worst Pets are about to be unleashed!
These ten tales of the world's craziest creatures will have you shaking with laughter – you'll never look at pets in the same way again! Marvel at Houdini, the magician's rabbit… take a trip around the world with Zoom the supersonic tortoise… gasp at the chaos created by Griselda, a grizzly bear with a big secret… and RUN FOR YOUR LIVES! It's Furp, the monstrous goldfish…
Find out more here
A story about soothing anxiety
Alex Allen, like lots of children, sometimes worried about things – like dancing badly or getting an answer wrong in class. But unlike lots of children, every time he worries a real-life llama appears! And the more Alex worries, the bigger Llama grows… which starts getting him into all sorts of trouble! Will Alex ever learn how to control his worries and get rid of this pesky llama?
Find out more here
MAKE THIS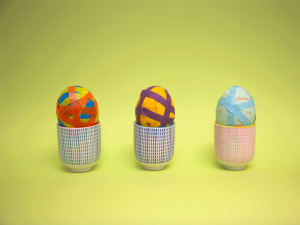 Find out how to dye eggs using rice and food dye with Tate and then discover how to collage an egg!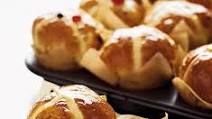 We've heard of cruffins and duffins but not Hot Cross Muffin Buns! If you like mixing things up when you bake, click here
If you're looking for some Easter cooking inspiration, Joe Wicks' brand new cookbook Feel Good Food is packed full of tasty and nutritious recipes that all the family will love.
Download the recipe here
And why not enter our Joe Wicks competition to win a £200 John Lewis voucher plus a hardback copy of Feel Good Food by Joe Wicks! Enter here
Spring is a time of days getting longer and the spring sunshine brings growth and greenery. Birdsong reaches a peak and many flowers appear, attracting insects including bees and butterflies.
Find out how to make compost, grow a wild garden and make a seed bomb. Why not become a nature detective with the Wildlife Watch spotter guides?
Find out more here
Making your own easter egg hunt is easy. You'll need eggs to hide, a basket or bucket for the all important collection and if you need a bit of help with the clues, check out this selection of Easter egg hunt clues for all ages collated by madeformums, click here
WATCH THIS
But do this first…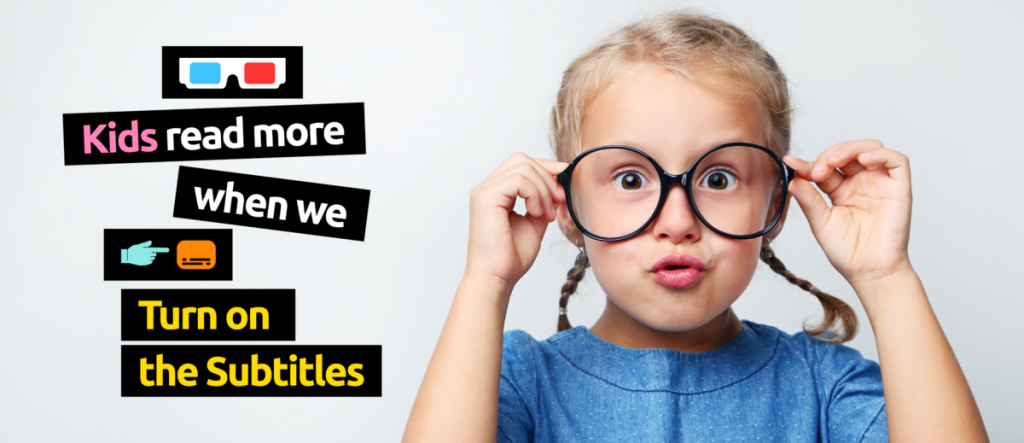 A relatively new campaign with a simple message – Kids read more with the subtitles on. Turning on the subtitles while children are watching television can double the chances of a child becoming good at reading, meaning that TV time becomes reading time.
Find out more here and turn on the subtitles!
Peter and his rabbit family leave Thomas and Bea's garden for the city. When they get into trouble, Peter needs help from old friends to save the day.
If you haven't already started this – take time to watch the latest season in this gripping series.
Drivers, managers and team owners live life in the fast lane — both on and off the track — during each cutthroat season of Formula 1 racing.
if you're looking for something with more religious overtones to mark this important day in the Christian tradition, Netflix has you covered, too. The Young Messiah, an imagining of Jesus' life when he was 7 years old, is currently streaming, as well as the Christian teen musical A Week Away.
This sweet live-action/animated film (starring Russell Brand as the voice of E.B., the son of the retiring Easter Bunny) is full of springtime shenanigans that critics say both parents and kids will enjoy.
This 2018 Netflix original follows the true story of minister Carlton Pearson (played by Chiwetel Ejiofor), who was excommunicated from his church for his belief in universal reconciliation. Even more reason to watch: It's got a star-studded cast (think: Jason Segel, Donald Glover and Martin Sheen) and was an official selection at Sundance.
As the four-day weekend begins, here's what to watch out for:
Good Friday:
The Falcon and the Winter Soldier, Disney Plus
The Sound of Music, 5:45pm, BBC One
Churchill, 9pm, Channel 5
The Flight Attendant, 10pm, Sky One
The Prince of Egypt, Sky Cinema and NOW TV
Shrek, Netflix
The Mauritanian, Amazon Prime
Harry Potter and the Philosopher's Stone, 2:55pm, ITV2
Harry Potter and the Chamber of Secrets, 5:55pm, ITV2
Bridesmaids, 9pm, ITV2
The A-Team, 8:05pm, ITV4
Transformers: The Last Knight, 5:55pm, Film4
Saturday:
Wonder Woman, 8pm, ITV2
Death on the Nile, 1:50pm, BBC Two
On Her Majesty's Secret Service, 4pm, ITV4
The Emoji Movie, 3:25pm, Channel 5
Despicable Me, 3:15pm, ITV2
The Nutty Professor, 7:10pm, Sky One
Easter Sunday:
Back to the Future, 6:50pm, Sky One
Grease, 5:55pm, Channel 4
Chitty Chitty Bang Bang, 5:15pm, Channel 5
Hop, 1:20pm, ITV2
Charlie and the Chocolate Factory, 3:20pm, ITV
Harry Potter and the Goblet of Fire, 3:15pm, ITV2
The Simpsons Movie, 3:40pm, Channel 4
Easter Monday:
The Fall of the Roman Empire, 2:20pm, BBC2
Sense and Sensibility, 3:20pm, Channel 5
Hotel Transylvania 2, 4pm, Dave
Men In Black, 9pm, Sky One
The School of Rock, 6pm, ITV2
Bumblebee, 6:45pm, Film4
LISTEN TO THIS
Kids Podcasts

Your mission, if you choose to accept it, is to journey to the outer realms of imagination. So, get ready for your adventure with the new series of the Puffin Podcast: Mission Imagination! You can listen to all the episodes wherever you usually listen to podcasts.
New episodes drop every Wednesday and each one stars a different guest Puffin author!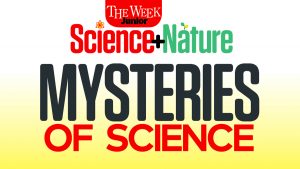 In each episode, the team behind The Week Junior's Science+Nature magazine investigates a different unexplained phenomenon with the help of expert guests.
Adults Podcasts
Leading menopause expert and GP, and founder of The Menopause Charity and free menopause support app called balance, Dr Louise Newson, hosts the menopause and perimenopause information podcast, helping women receive unbiased, evidence-based, and holistic advice and treatment.
The Diary of a CEO is an unfiltered journey into the remarkable stories of the people that have defined culture, achieved greatness and created stories worth studying. Steven sits down with some of the world's most influential people, experts and thinkers and embarks on a curiosity driven journey to discover untold truths, unlearned lessons and important insights that will make his, and the audiences lives more enjoyable, more successful and more fulfilled.
DOWNLOAD THIS
The Easter Bunny Tracker provides updates to kids of all ages as the Easter Bunny travels around the world. On Saturday, April 16, 2022, at 5 AM Eastern time, the Track Easter Bunny website and apps will once again transform into a tracking experience where you can follow the Easter Bunny as he delivers Easter baskets and goodies to good kids around the world.
Used by over 20 million children, this app features alphabet games, spelling games, phonics activities, word puzzles, nursery rhymes, and over 3,000 story books for kids.
The Refill app connects you to places to eat, drink and shop with less waste.
LOOKING AHEAD

Dippy, the nation's favourite dinosaur, returns to the Natural History Museum this May.
Find out more here
To celebrate the Queen's 70 years of service, there will be a whole host of events and activities happening across the UK to mark the Queen's Platinum Jubilee and to help us celebrate there is a special extended bank holiday weekend from Thursday 2nd to Sunday 5th June.
Find out what's happening near you and ways you can celebrate here
Over 20 million seeds are being planted at the Tower of London thai Spring where a spectacular, colourful, vibrant field of flowers will fill the Tower's moat in time for June and to celebrate the Platinum Jubilee of Her Majesty the Queen.
On arrival, visitors can grab a mat and slide down into the moat on the Tower of London's Superbloom slide and follow the visitor route through the display. Or for a more conventional entry into the blooms, there is a main fully accessible visitor entrance.
Find out more here
An outdoor event for the whole family that promises the UK's biggest obstacle courses for children. With more than 30 challenges over a 3 km route including the foam run, climbing walls, the ball cage and the big slide. The kids can bounce on trampolines, roll in the human hamster balls, try the caving challenge, scale the climbing wall, enjoy a pony ride and so much more.
Find out more here
If you find our guide useful, please share Top Picks with your family and friends and sign up to the newsletter.
Brought to you by The LittleBird Family Pass – saving families money all year round. To find out how, click here