What's On This Weekend? Saturday 23rd & Sunday 24th January
Fun and fantastic things to do with the kids in London
Saturday 23rd  & Sunday 24th  January
GOODNIGHT MISTER TOM WINTER WANDERS 2016, ST PAULS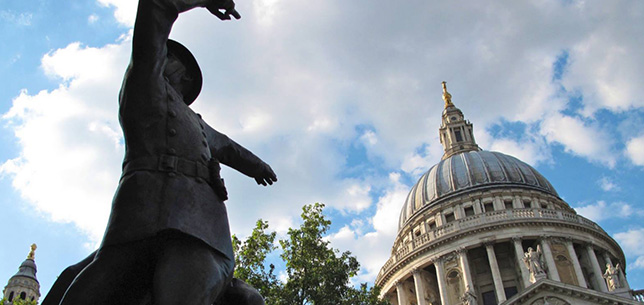 Walk London presents Winter Wanders this weekend with the usual fabulous array of free organised walks all over London. On Saturday you can go on a walk entitled Goodnight Mister Tom inspired by the Children's classic written by Michelle Magorian about Willy Beech, a boy who is evacuated outside of London during World War II. This walk explores the City of London and regales what life was like for those who remained in the capital during the Blitz.
Winter Wanders offer  many different durations and lengths of walk throughout the weekend and  there is something to suit families of all ages. Some walks offer drop out points if the whole walk is too much or you have other plans plus refreshment stops are catered for – so don't forget your purse! For a list of walks and further details, click here  and make sure you're all wearing comfy shoes and you've checked the weather forecast.  A bottle of water and a few snacks wouldn't go amiss either.
When: Saturday 24th January at 2pm
Where: Meet outside St Paul's Tube Station (Exit 2, Newgate Street, by Caffe Nero),  EC1A 7AE
Age: Families
Cost: Free
LittleBird's Top Tip: If you and the kids are feeling inspired by the story of Goodnight Mister Tom after the walk, you can save up to 66% on tickets to see the theatre production at the Duke of York Theatre on St Martin's Lane when you book through LittleBird.
BEAUTY & THE BEAST AT THE POLKA THEATRE, WIMBLEDON – SAVE  33% WITH LITTLEBIRD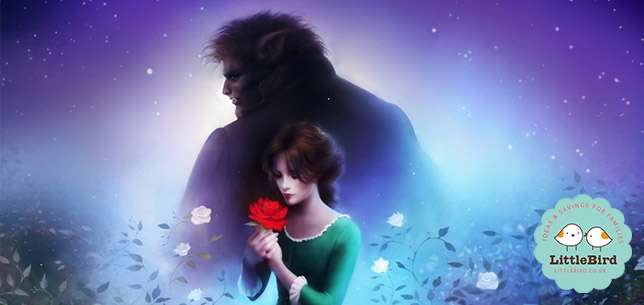 Enchant your own beauties and beasties this weekend at the Polka Theatre with this classic tale and enjoy Beauty & The Beast. A story of adventure, music, magic and mystery that starts with two sisters who couldn't be more different; Cassandra is as feisty as Belle is timid. But when their father is threatened by a fearsome Beast, it is Belle who comes to his rescue. Follow Belle's brave adventure to the Beast's mysterious castle where the unlikeliest of friendship blossoms.  But can Belle set her prince free from a beastly curse?
Go early to the Polka Theatre and let the kids enjoy the playground and garden before the show. There's a story book corner and plenty of colouring in to do plus the lovely Polka Cafe too.
When: until 6th February
Where: Polka Theatre, SW19 1SB
Age: 6 – 12
Cost: Adults & Children, £12.50 saving 33% with LittleBird – Book Now
LittleBird's Top Tip: Can't get enough of kids theatre and like a bit of Greek Mythology – save 25% with LittleBird at the Unicorn Theatre with this clever re-telling of the Greek Myths. Book The Minotaur Here. Performances in half term too!
OTHERWORLDS AT THE NATURAL HISTORY MUSEUM, KENSINGTON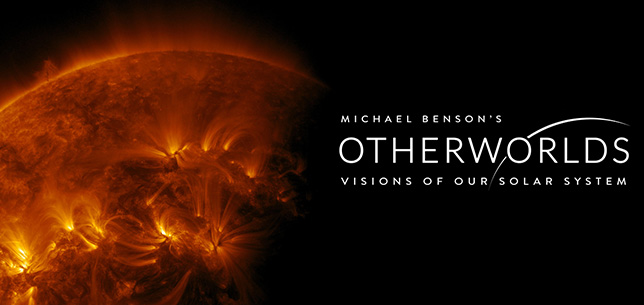 Inspired by BBC Two's recent Stargazing Live shows and of course our very own Tim Peake? Then the Natural History Museums brand new exhibition Otherworlds: Visions of our Solar System  opening this weekend is a must!
Created by artist, curator and writer Michael Benson, and featuring the music of Brian Eno,  this photographic exhibition represent a joining together of art and science as you and family embark on a journey through space,  exploring the beauty of our solar system.   Raw data provided by the National Aeronautical and Space Administration (NASA) and European Space Agency (ESA) missions feature and there's a free audio commentary  available offering additional perspectives on the photographs as well as an opportunity to hear from world-class scientists. You can stream the commentary on your own mobile device so  download the free visitor app before you go to access the audio commentary during your visit and don't forget to bring your own headphones. If you do forget, you can buy headphones at the ticket desk.
When: until 15th May
Where: Natural History Museum, SW7 5BD
Age: Families
Cost: Adults £9.90, Children £5.40, Family ticket £26.10
LittleBird's Top Tip: If you've made the effort to visit this neck of the woods, you and the kids are in for a great family day out.  The V&A is nearby and has lots to offer families with art trails, hands on galleries and backpacks and of course you're next door to the Science Museum and Hyde Park is just down the road.
LAUREN CHILD'S DOLL HOUSE AT THE HOUSE OF ILLUSTRATION, KING'S CROSS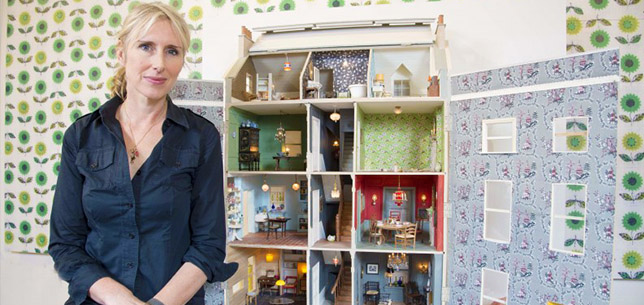 One Granary Square in King's Cross is a wonderful place to spend the day with the family and is home to the House of Illustration.  Their current exhibition,  Lauren Child's Dolls' House,  shows Child's recently completed dolls' house, alongside original sets made for the illustrated book with three-dimensional miniature sets, The Princess and the Pea. Lauren Child has been working on this dolls' house for over 30 years and this is the first time ever is has been displayed.  The miniature construction techniques she learned as a child are explored along with the collage techniques used for series such as Charlie and Lola.
When: Runs until 7th February 2016
Where: The House of Illustration, N1C 4BN
Age: Families
Cost: Adults £7.70, Children £4.40
LittleBird's Top Tip: Discover Kings Cross with trails and tours galore – there are maps and apps to interact with and you must download Granary Squirt.  The app turns your smartphone into your very own fountain remote control between 4pm and 5pm everyday – excellent fun – or head to Camley Street Natural Park – a beautiful urban nature reserve where you'll forget you are in the heart of the city!
TUDOR FUN DAYS ON THE GOLDEN HINDE II, BANKSIDE – SAVE UP TO 29% WITH LITTLEBIRD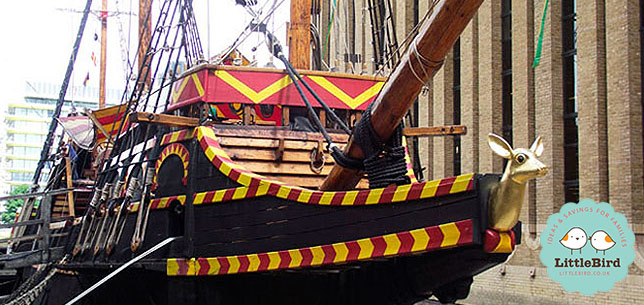 Ahoy there me hearties – come aboard and discover what life was like sailing on the ocean in the 16th Century.  Costumed actors, stories, interactive games and activities are promised on the Golden Hinde. Choose from  different experiences including Tudor Fun Days, Tudor Battles Experiences and Francis Drake Fun Days and learn about the history of the famous vessel and Sir Francis Drake. Life on the ocean wave comes to life with all the tales of cabin boys' larks on board and the chances of returning with treasure.
When: Throughout the year
Where: Golden Hinde, SE1 9DG
Age: 6+
Cost: Book your tickets through LittleBird and enjoy a 20% saving on a child ticket £3.50 and save 29% on an adult ticket £5
LittleBird's Top Tip: Kids love an experience? Why not treat them to an unforgettable sleepover experience on the Golden Hinde and save 10% with LittleBird.  Be trained in navigation, barber surgery and gunning and then bed down for the night amongst the weapons on the Gun Deck – it's a sailor's life for me hey!
TIME EXPLORERS DIGITAL MISSION AT HAMPTON COURT PALACE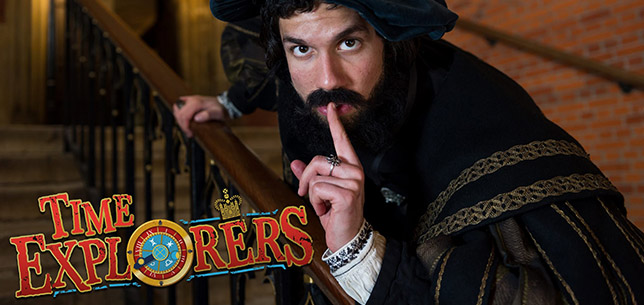 If your older kids need a little persuasion come off their screens and visit a castle or palace these days, Hampton Court's  new Digital Missions aimed at 7 – 11 year olds but just do the trick. Digital missions are interactive adventures played on a mobile device (iphone, ipod, ipad) where the kids have the opportunity to meet a character from history facing a tricky situation.  The idea is to solve the character's problem by tackling a series of challenges that help you as a family explore the palace and find the answers you need. Download the app before you go (it's free) and decide on route which mission you will undertake! Will they choose 'The Clerk's Kitchen Catastrophe' exploring Henry VIII's Kitchens, 'The Ambassador's Secret Assignment' exploring Henry VIII's Apartments or The Architect's Design Dilemma exploring the Tudor and Baroque courtyards
There's tons of family fun to be had on a day out at Hampton Court including family trails and audio guides as well as exploring the Tudor Kitchen, the Chocolate kitchen, The Great Hall and don't forget the famous maze! Plus, book online and enjoy half price tickets – offer running until 10th February.
When: ongoing
Where: Hampton Court Palace, KT8 9AU
Age: 7 – 11 year olds
Cost: Book online for half  price tickets – Family ticket £24.40 – until 10th February.
LittleBird's Top Tip: Get the kids excited before you go and enjoy these top tips in case they meet a king and why not get them to make a Georgian Tricorne Hat to don on arrival!
PLAY ART DATA MONEY GAME-JAMS AT THE LONDON ART FAIR, ISLINGTON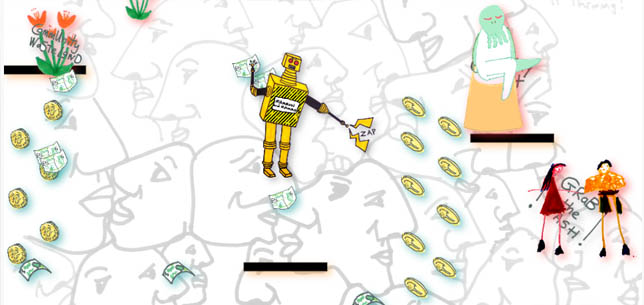 The London Art Fair starts this Wednesday 20th and runs throughout the weekend and looks to enthrall, entice and impress art collectors of all levels offering over 100 galleries presenting early 20th century art to the present day.  If you can't make it before the weekend and the kids will be in tow,  there's a great event specifically for families. Get ready to game-jam at Play Art Data Money Game. It's a drop in session where you and the family are invited to join in and contribute artwork for a computer game which will be created after the Fair.
Game-jams have been created to offer a collaborative artwork hoping to build a collective vision of the future art world economy and everyone's invited to game jam – artists, collectors, curators, funders, critics and you and the kids!
When: Saturday 23rd &  Sunday 23th January, 2pm – 4pm
Where: Business Design Centre, N1 0QH (Art Projects Screening Room)
Age: Families
Cost: Free with your entry ticket (adults £20, Under 12s free)
LittleBird's Top Tip: If you go on Sunday, look out for the  Artists In The Field workshop between 12pm – 5pm. With artists and geologist, hands on activities with rocks and water have been promised.
WILD CLUB AT SPITALFIELDS CITY FARM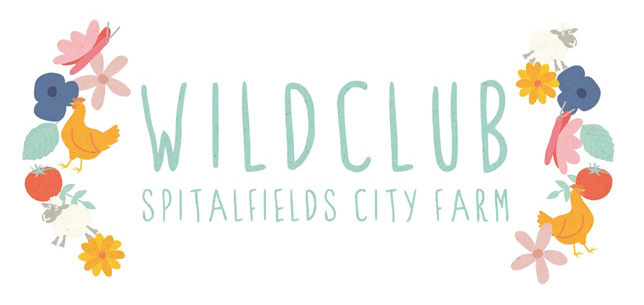 Let the kids enjoy nature themed activities this Saturday at Spitalfields City Farm Wild Club. Looking to inspire children through nature, the Wild Club teaches environmental crafts and offers plenty of outdoor play.  For those of you with little ones (under 7) you'll need to stay on the farm but if your kids are between 8 and 12 years old, you'll be able to smooch around the market while the kids have some wild time.
While you're here, make sure you spend some time with some of the farm animals  including ferrets; Oscar, Marmalade and Marmite and Bayleaf the Donkey.
When: Saturday 23rd January, two sessions
Where: Spitalfields City Farm, E1 5AR
Age: Ages 4 – 7 from 10:30am – 12pm (Parents to stay on the farm), Ages 8 – 12 from 1:30pm – 3pm
Cost: Free with donations welcome
LittleBird's Top Tip: There are lots of other City Farms in and around London including Mudchute Farm, Hackney City Farm and Stepney City Farm.
THE HOUSE OF SCHMUTTER FESTIVAL AT RICH MIX, SHOREDITCH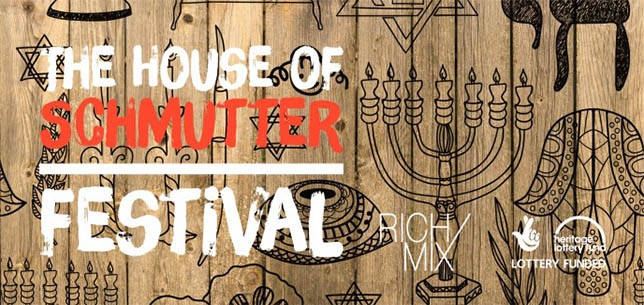 Head to Rich Mix, Shoreditch's cinema and arts centre this Sunday,  and get ready to step inside and explore the tastes, sights and sounds of the Jewish East End  as The House of Schmutter Festival opens its doors to you.
Served up will be a delectable feast of music, film, storytelling, taster tours, crafts and workshops, accompanied by a boxing ring, bagels and pickling! With textile workshops, bread making, crafternoon with JW3 and a Cockney Yiddish Music Show, not to mention the human library where you can pick-up a human book and learn through nattering and tea drinking – there is something to entice, educate and entertain everyone. Check timings here to ensure you don't miss out on your favourite event – I'm off to the human library!
When: Sunday 24th January , 1pm – 11pm
Where: Rich Mix, E1 6LA
Age: Families
Cost: Free
LittleBird Top Tip: If you're up with the larks (aka the little ones) – you could drop by the Columbia Road Shops & Flower Market first and then head to the festival, or simply head to Rich Mix early and enjoy their Kids' Cine Time, there's a 12pm showing of Paper Planes this weekend and the tickets cost a fab £1.75.
THE IRON GIANT AT THE BFI, SOUTHBANK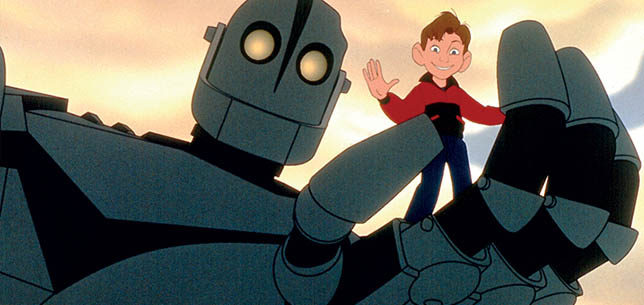 Delight in this wonderful animation featuring the voices of Jennifer Aniston, Harry Connick Jr and Vin Diesel in The Iron Giant. Based on The Iron Man by Ted Hughes, The Iron Giant is set in 1950s America.  A giant robot arrives on Earth and befriends a young boy who tries to keep its presence secret from his mother and the government…..
There's a morning workshop at 11am  (free to ticket holders) where the kids have the chance to create their very own animations plus get stuck into some robotic arts and crafts with prizes and treats for the best creations.
If tummies start to rumble, did you know kids eat free all day, every day at the Riverfront at the BFI!
When: Sunday 24th January, workshop 11am – 12.30pm, film starts 1pm
Where: BFI Southbank, SE1 8XT
Age: 6+
Cost: Adults £11.75, children £4 or buy one adult & one child combo ticket for £10
LittleBird Top Tip:  Make a note to visit the BFI's amazing Mediatheque. Sit down with the kids in front of a viewing screen and call up  weird and wonderful titles, anything from  full length feature films to old cinema adverts, TV children's programmes and documentaries, all of which have been digitised from the BFI archives. For more info, click here.