Body Worlds: The Beauty, Gift and Value of Life
Having attracted over 49 million visitors world-wide, BODY WORLDS has been described as "life-changing", "unforgettable" and "emotional" and as a result of visiting 68% of visitors report undertaking a healthier lifestyle! Glowing global reviews and impressive vital statistics……so LittleBird's Alex popped along to BODY WORLDS London to find out more!
BODY WORLDS is an exhibition where you can see and learn about the beauty, gift and value of life. The brainchild of anatomist Dr Gunther Von Hagens, the exhibition uses  genuine human bodies who have gone through the complicated plastination process to allow us to learn about ourselves, how our human bodies and minds work and how our lifestyle choices, good and bad, affect us.
Plastination is a scientific method of preserving living beings after they are dead and the exhibition contains a jaw dropping 200 real human specimens, all donated to science and education. With the plastination of an entire body taking 1,500 working hours and around one year to complete, this exhibition has been years in the making and the results are quite literally just out of this world!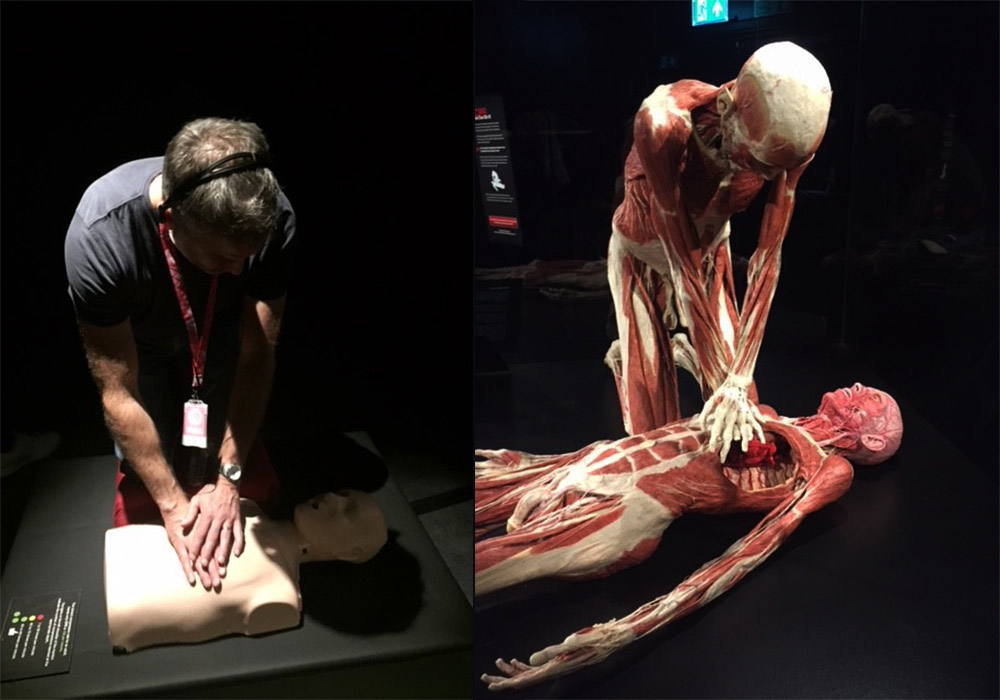 The exhibition is cleverly organised into bite-sized anatomical sections, perfect for immersing yourself into the magic and mystery of the human body and mind, learning about how we function and how the choices we make and lifestyles we lead affect us. Covering every aspect of the human anatomy, physiology and interaction with insightful commentary, Body Worlds quite literally blew our minds. We saw full bodies, hearts, limbs, organs, digestive systems, arterial body mazes, a full body of nerve endings, bodies in action and repose, the arteries of the brain, a plastinised horse and rider and just so much more.
We stayed in the exhibition for three and half hours, but we could honestly have stayed all day and it flew by. There is so much to take in, explore and appreciate at BODY WORLDS that it is just a gift to be there and it has to be experienced to be truly valued. Thought-provoking to the end, it is no wonder 68% of visitors wanted a healthier lifestyle and it has been awarded Trip Advisor's 2019 Traveller's Choice award.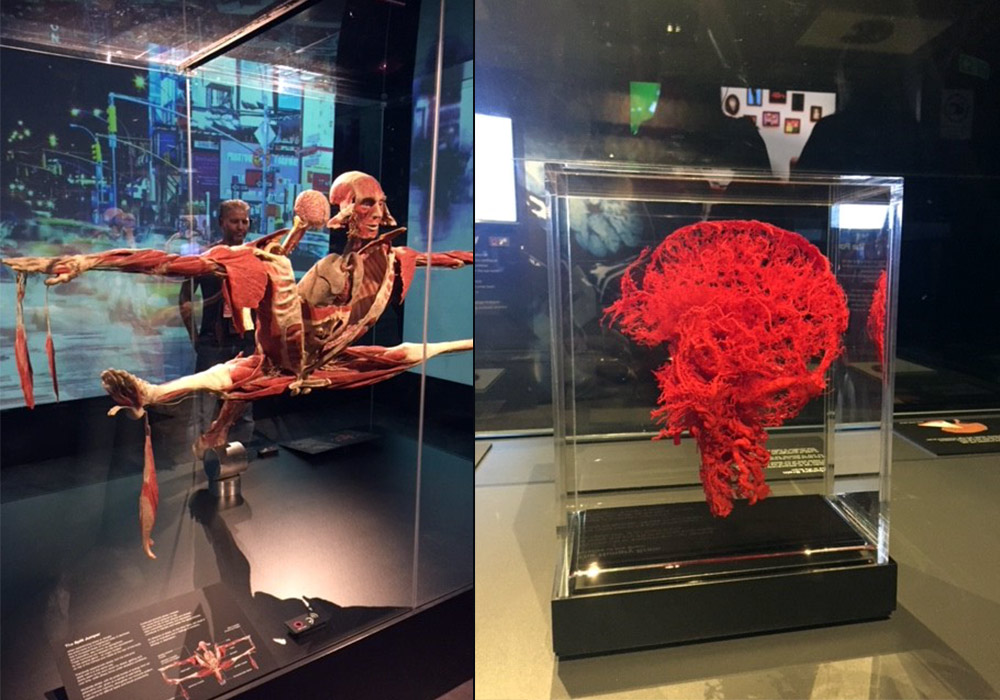 Don't miss the BodyTrax area too where you can have your own body data analysed for its composition of weight, body mass percentage and muscle mass! Results can be emailed and this service usually costs £30 externally and is well worth doing.
The attraction is very suitable for families, it is educational, eye-opening and informative for all. There are a couple of sections which are either 16+ or advised to use parent discretion due to their nature but there is a lot to offer children and families. The exhibition offers children a deeper understanding of who we are and how we are made, hopefully helping them contextualize their own bodies and lifestyle choices in the future.
One to watch too is the incredible video just at the exit which describes the plastination process in more detail. A real eye-opener that helps make sense of and appreciate the ingenuity of the exhibits.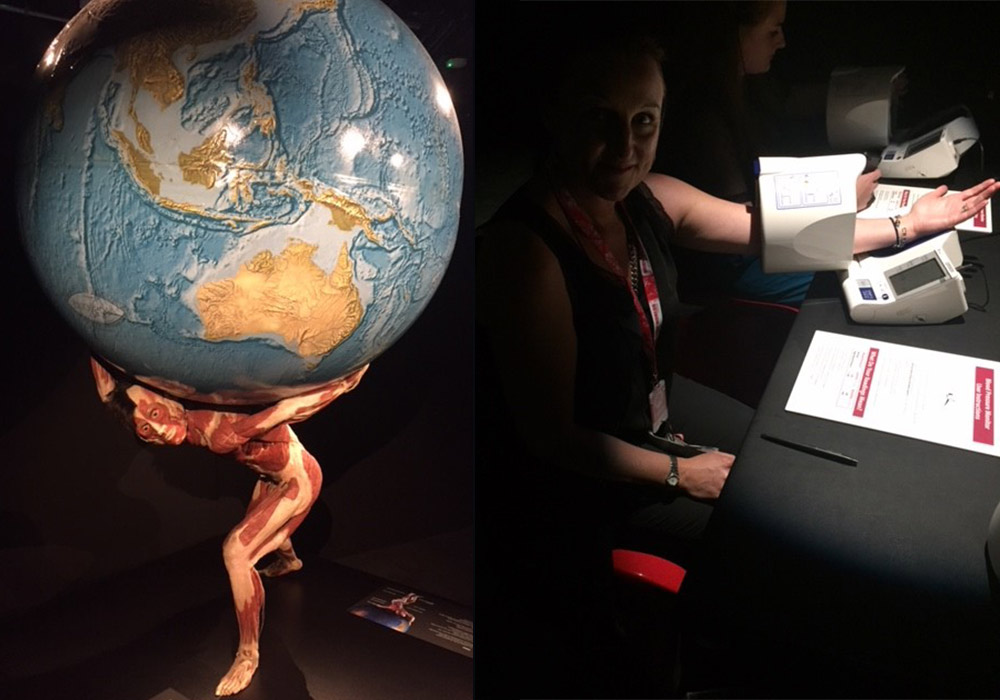 A big thank you to the amazing Bodyworlds team for inviting us along to visit and the ultimate thank you to Gunther Von Hagens and team for masterminding and sharing this fascinating and unforgettable insight into human life.
As the American Author Jim Rohn famously said "Take care of your body, it's the only place you have to live".  And after seeing BODY WORLDS and appreciating the value of life, I am inspired to do just that.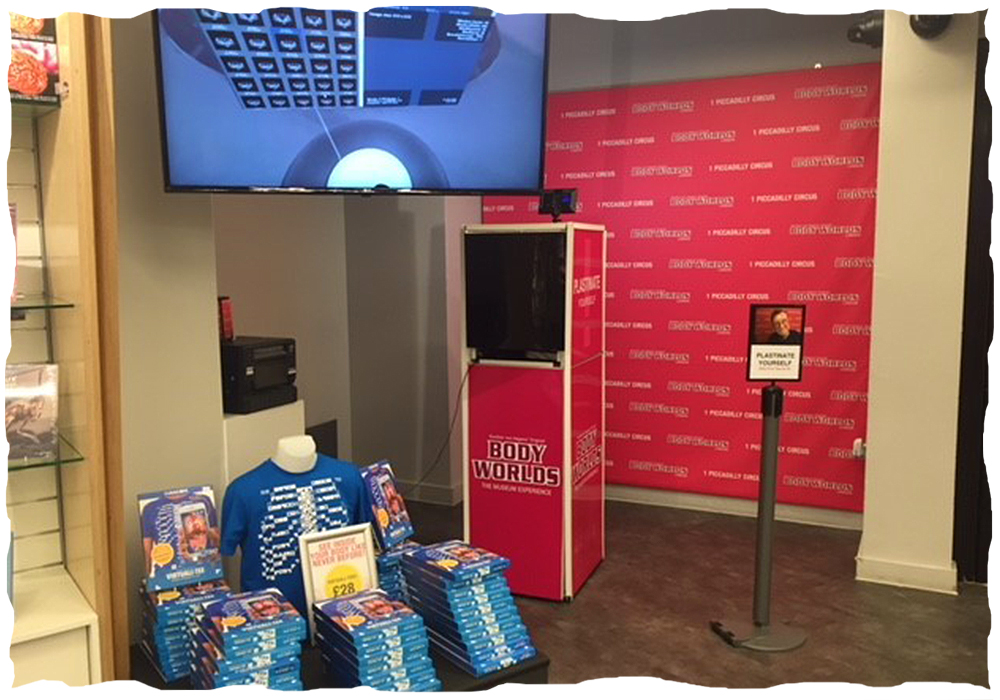 Things to Know before you go:
Bodyworlds is situated in the old Ripleys Believe it or Not" building just outside the exit to Piccadilly Circus tube station on Piccadilly Circus
Time Slots are for every 15 minutes, staggering entry so the exhibition never feels busy…
Lockers are available on the ground level at the end of the shop for belongings at £2 per locker
Small bags (roughly A4 size) are allowed to be taken into BODY WORLDS but may be subject to a search
Headsets with audio commentary are provided for the duration of your visit to Bodyworlds, there is no time limit and no extra charges for their use and the audio quality is excellent
The exhibition usually takes 1.5 to 2 hours but you are welcome to stay as long as you like until closing time.
There is no re-entry allowed for ticket holders
Toilets are handily situated in the middle of the exhibition!
No cameras or videos are allowed.
There is a graphic reproduction section for ages 16+ but this is clearly marked and parental discretion is advised for children
You can get your own picture taken to see what you would look like plastinated in the shop as you exit. This costs £3 per person or £5 for two.
You can also have your own BODY WORLDS VR experience for only £5 in the shop as you exit where you can journey through a cell in an award-winning 15 minute VR experience.
For making the most of your BODYTRAX experience, it is a good idea to download the app so you can access your results more easily
Save up to 11% on tickets with us here, with dates all the way up to the 31st December!