The LittleBird Family Pass Top Picks: 2nd – 11th July
With indoor and outdoor activities allowed again, find out what's happening during the next two weeks
The Giant LEGO brick animal trail is back at London WWT, The Story Museum's Alice Day promises nonsense and mischief in venues across Oxford, a herd of elephants has arrived in St James Park and Green Park, Dodgem's at Somerset House, The Smartest Giant in Town at the Little Angel Theatre, and find out how you can become a family of Ninja Warriors! Plus cinema's are finally open again – find out what's new!
And there's still tons of online entertainment too – don't miss miso making with the Japan Centre, street dance workshops with the Royal Dance Academy and learn about sounds and vibrations with the Royal Institution.
Plus make your own plankton and rainbows, design your own football kit and tennis racket and why not try making mochi ice cream.
And don't forget to check out our Book Forward to Look Forward highlights.

Brought to you by The LittleBird Family Pass – saving families money all year round. To find out how, click here
BOOK FORWARD TO LOOK FORWARD
Castle Kids Obstacle Course
Leeds Castle, Kent
24th July – 31st August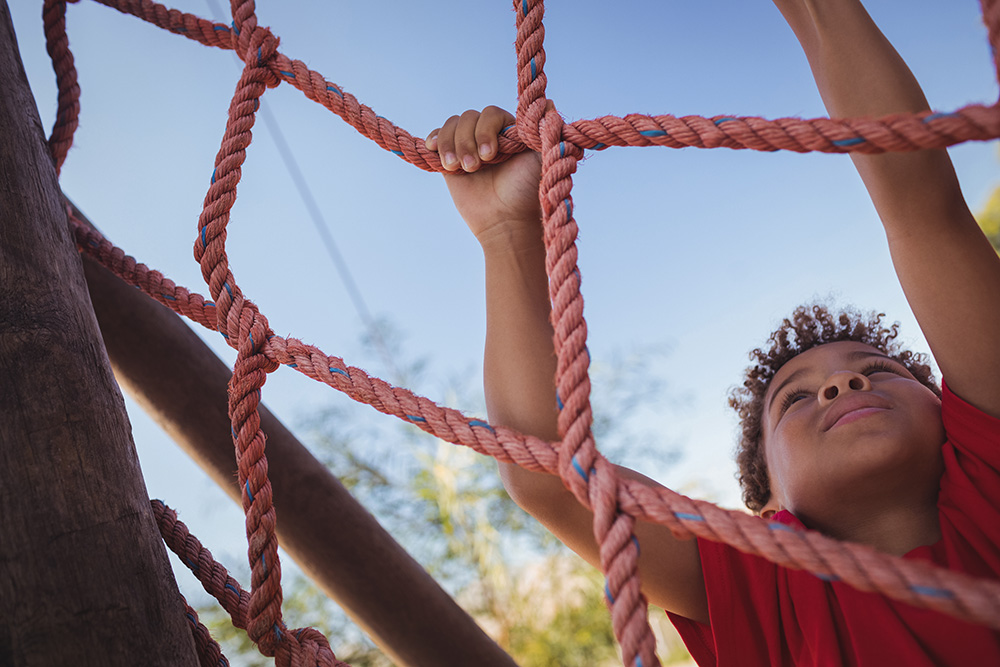 Get ready to climb and crawl through rope tunnels, under nets and swing across monkey bars at the brand-new Leeds Castle Obstacle Course. Each section of the course has instructions to follow, but only the most adventurous will be able to conquer all obstacles to become King or Queen of the Castle! You can also scan a QR code as you begin the course to start your virtual stopwatch and again at the end to find out your time – take up the challenge with friends and see who is the fastest!
Aimed at ages 8 – 12. Tickets; Adults £28, Kids £19.50 (Tickets are valid for 12 months & include the obstacle course)
Find out more and book tickets here.

Cadbury World Freddo Circus Stage Show
Birmingham
22nd July – 2nd September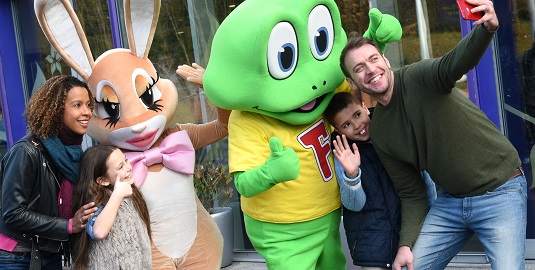 Head to Cadbury World to join Freddo the Frog and Richie Ringmaster in the big top for 'The Greatest Show in Town'. Laugh along with Freddo the Clown, watch mind reader The Great Fredeedo and wonder at amazing juggler Spin Master Freddo.
Tickets; Adult, £18.05, Kids £13.30 (circus show included in entry ticket)
To find out more & to book tickets, click here.

Summer Evenings at Paradise Wildlife Park
Hertfordshire
28th July – 28th August

Head to Paradise Wildlife on Friday and Saturday from 6.30pm and see the animals settle down for the end of the day. Watch the sun set behind the lions and head over to World of Dinosaurs to see the T-Rex at dusk. Offering a unique experience to see the animals in a different light, there's entertainment promised too including wildlife stilt walkers and face painting.
Tickets £15, under 2's go free To find out more & book tickets, click here.

UNIQLO Tate Play
Tate Modern, London
24th July – 29th August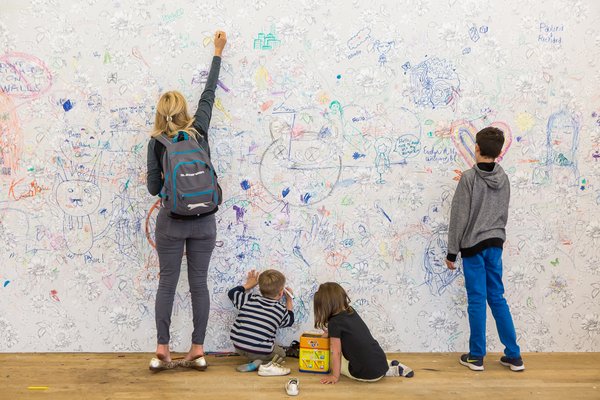 UNIQLO Tate Play is Tate Modern's new free programme of playful activities this summer.
Families are invited to help transform the floor of the Turbine Hall into a giant work of art at UNIQLO Tate Play: Mega Please Draw Freely. This project by artist Ei Arakawa will launch UNIQLO Tate Play. Inspired by the Gutai group – radical Japanese artists who wanted to change the world through painting, performance and children's play – everyone of all ages is welcome to scribble, doodle, sketch and become part of this mega artwork.
Find out more here
Zog at the Rose Theatre
Kingston
4th – 11th August
Large in size and keen in nature, Zog is eager to win a golden star at Madam Dragon's school, where dragons learn all the things that dragons need to know. Zog tries so very hard, perhaps too hard, and he bumps, burns and roars his way through years one, two and three. Luckily, the plucky Princess Pearl patches him up ready to face his biggest challenge yet…a duel with knight, Sir Gadabout the Great!
With lively, Julia Donaldson and Axel Scheffler's much-loved Zog is a magical production.
Adapted by Freckle Productions (the team behind Stick Man, Tiddler and Other Terrific Tales and Tabby McTat), songs from Joe Stilgoe (The Jungle Book, The Midnight Gang) and directed by Emma Kilbey.
Learn more and book tickets here
5 on the Farm
Yorkshire
28th – 30th August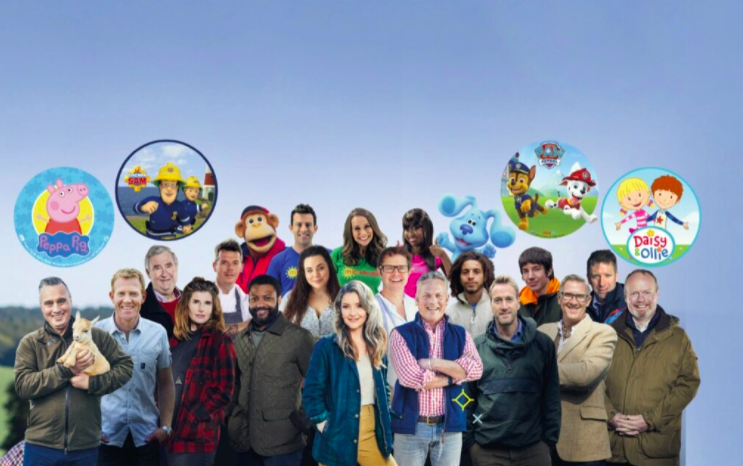 A brand-new family festival taking place at Cannon Hall Farm in Yorkshire over the August Bank Holiday weekend – 5 on the Farm.
Promising over 25 Live Shows on 7 Stages and featuring a huge line up of your favourite Channel 5 stars; see the animals, attend workshops, hear tales from the shows and watch live panels, Q&As and demonstrations.
To find out more & to book tickets, click here
---
TOP PICKS
The Story Museum's Alice's Day
Oxford
All Day Saturday 3rd July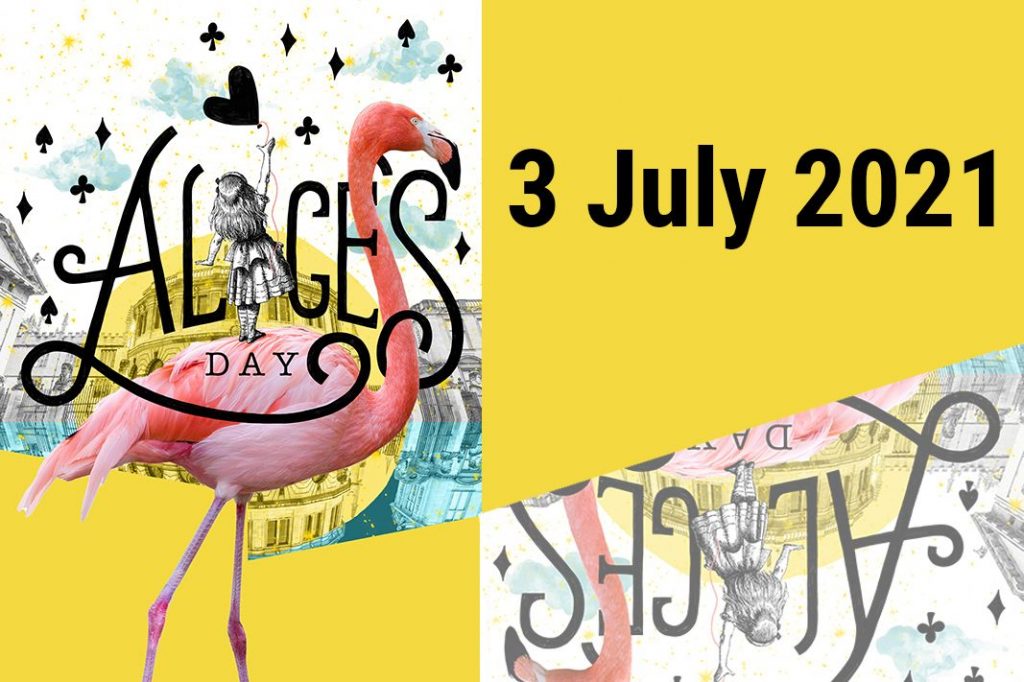 Join venues across Oxford including the Ashmolean, the Museum of the History of Science, Oxford Botanic Garden, Blackwell's Bookshop, Alice's Shop, Oxford Waterwalks and The Story Museum for a jam-packed fantastic family festival to celebrate one of literature's – and Oxford's – best loved story heroes.
Look out for the Story Museum's brand new Alice puppet wandering the streets of Oxford, accompanied by some very chatty talking flowers inspired by the Looking-Glass Garden of Live Flowers! Meanwhile Tweedle Dum and Tweedle Dee will be hosting an Unbirthday Party on Broad Street and the Red Queen will be demanding complete obedience from anyone who encounters her as she rides her Dodo about the streets. Expect much nonsense and mischief. Download the Alice's Day Map and Guide or scroll through a digital version of the programme.

Most events are free but due to the ongoing social distancing restrictions you may need to book. Find out more here.

Herd of 100 elephants
St James's and Green Park, London
Until 23rd July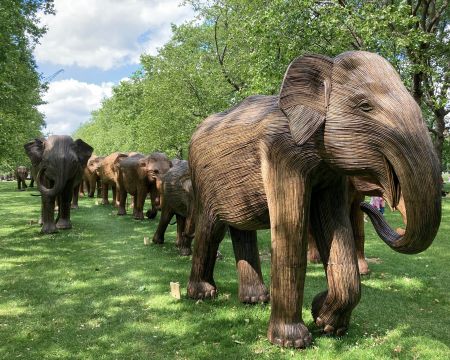 This free exhibition, CoExistence, is open to the public, offering a unique opportunity to meet these magnificent creatures up close in the biggest outdoor art exhibition in the country.
There are a total of eight herds distributed between Green Park, St James's Park and Berkeley Square each carrying a unique story of human-wildlife coexistence. Much like the elephants from Hunan which have filled recent headlines with their cross-country journey, this huge herd are on a global migration which began in India and will move on from London to the USA.
Underbelly Festival
Cavendish Square, London
1st July – 26th September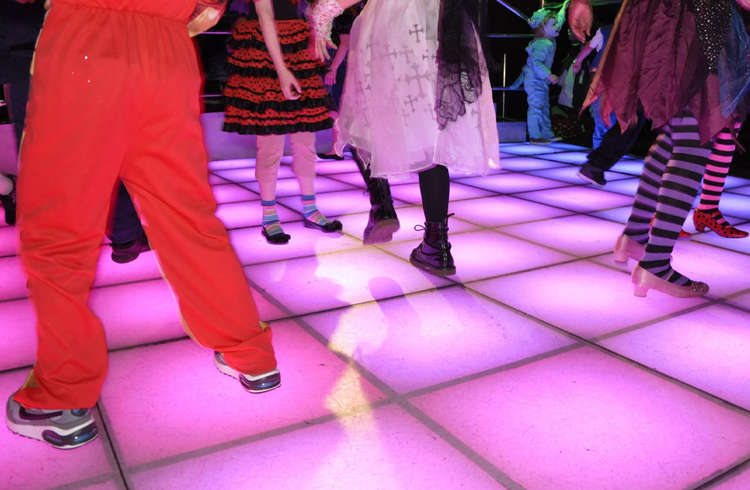 Underbelly Festival returns with a brand new home in Cavendish Square in the heart of Central London's Oxford Street District. Offering it's usual eclectic mix of shows you can enjoy cabaret, circus, variety and plenty of family entertainment, performed in the beautiful Spiegeltent surrounded by outdoor bars and delicious street food eateries.
The family programme includes acclaimed circus show and Edinburgh Festival Fringe mega hit Hotel Paradiso, CBBC's legends and Crackerjack presenters Sam & Mark's On The Road Show, legend of the silver screen Basil Brush, Showstoppers, Baby Loves Disco, Comedy 4 Kids and Shlomo's Beatbox Adventure for Kids.

Tickets from £12.50. Find out who's on and when here.

Big Ben Lying Down
Political Books
Manchester
1st – 18th July

Part of the Manchester International Festival (1st – 18th July) head to Piccadilly Gardens to explore a monumental new work of art by Marta Minujín; a colossal 42m replica of Big Ben. Lying almost horizontal and covered in 20,000 copies of books that have shaped British politics, this temporary landmark will inspire new conversations about what we value.
You can see this incredible artwork around the clock in Piccadilly Gardens for free throughout MIF21, with no need to book. You can also reserve a free ticket to explore inside, (10am-9.30pm daily), where you can experience a film and soundtrack created by artist Marta Minujín.
From Friday 16th to Sunday 18th July, join a three-day Book Redistribution Ceremony (free, tickets not required) – when Big Ben will be taken apart and you can take home one of the 20,000 books for free.
Find out more here
WWT Giant LEGO Brick Animal Trail
London, Barnes
Until 4th September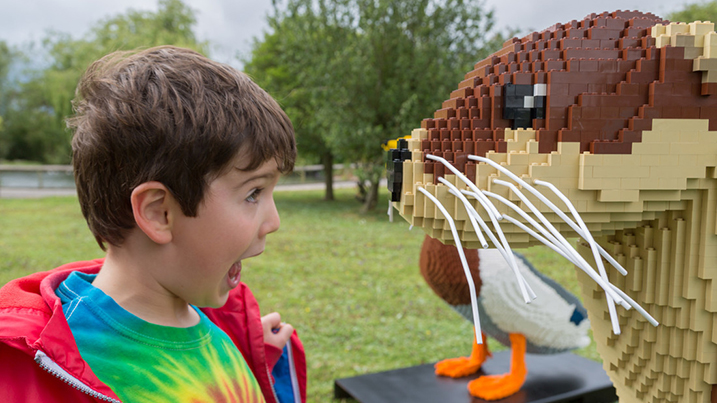 London WWT are welcoming back the brick animals this summer. , come along to find all the 14 characters. The UK's only collection of wetland animals made from the world's most popular toy. In total, 253,728 LEGO bricks were used to make them. There are 14 characters to discover including Lottie the Otter that took an amazing 120 hours to build with an incredible 15,500 LEGO bricks. All LEGO brick animals have been inspired by real species across the WWT centres.
Tickets; Adult £14.75, Kids £8.95 (Ticket price includes donation)
To find out more & to book tickets, click here.
Dodge at Somerset House
London
1st July – 22nd August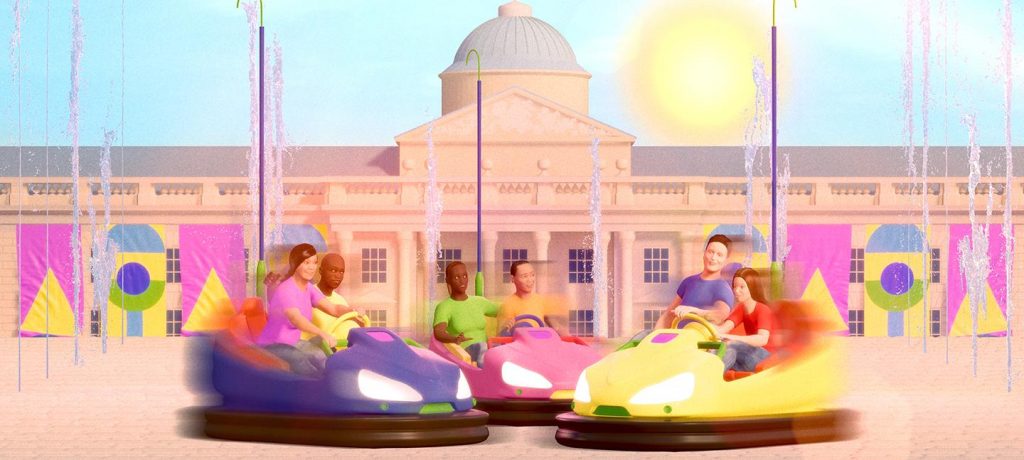 Somerset House presents Dodge, a new open-air experience to turbo-charge your summer. Situated in the infamous Edmond J. Safra Fountain Court expect dodgems with a difference, bold installations from acclaimed artists and a selection of food and drinks.

Regarded as one of London's best loved spaces, Somerset House courtyard has been reimagined by Yinka Ilori, transforming the space into a joyful spectacle of colour, sound and energy. You'll ride dodgems as you've never experienced them before, helping to generate an interactive musical composition by award winning Somerset House Studios artist Anna Meredith, who has teamed up with Bafta-winning sound artist Nick Ryan.
2 hour table reservations for four people include dodgem tokens, drinks and choice of dining options £200.00, just drinks £40.00. Walk-up rides on the dodgems available £5pp.
The Smartest Giant in Town,
Little Angel Theatre Islington, London
Until 15th August
Based on the bestselling book by Julia Donaldson and Axel Scheffler, George wishes he wasn't the Little Angel Theatre's . So when he sees a new shop selling giant-sized clothes, he decides it's time for a new look: smart trousers, smart shirt, stripy tie, shiny shoes. Now he's the smartest giant in town . . . until he bumps into some animals who desperately need his help – and his clothes!
This heart-warming tale about friendship and helping those in need is brought to life in a musical, puppet-filled adventure.
Aimed at ages 3-8. Tickets from Tickets: £13.50 adults, £11.50 children (ages 1-17), £1.50 babies under 12 months
To find out more & to book tickets, click here

Let's All Dance The Ugly Duckling Ballet on tour
London & the South East
Until 28th August

Feeling different, teased by his friends and not accepted by his family, the Ugly Duckling is sad and lonely. Through a series of adventures he soon learns who he really is and his family realises it doesn't matter what you look like but how good your heart is.
The Ugly Duckling tackles themes of social acceptance and liking yourself in a child-friendly, charming manner. Let's All Dance produces ballet specifically for families.
Aimed at kids aged 2-11, including people with additional needs. Tickets from £5. Find out more book here.

Quentin Blake: Gifted,
Foundling Museum Bloomsbury, London
Until 26th September
Thanks to an incredible gift from Blake, the Foundling Museum is displaying 24 large-scale drawings. The works form two emotive series, Children and Dogs, and Children, Birds & Dogs, the latter made especially for the museum, which convey the internal emotional landscape of childhood.
We're reversing Blake's iconic process of illustration, by setting words to his images. We've asked long-time collaborator Michael Rosen and writers Opefoluwa Sarah Adegbite, Jackie Kay, Yomi Sode, 4 BROWN GIRLS WHO WRITE (Roshni Goyate, Sharan Hunjan, Sunnah Khan and Sheena Patel) and Ben Westwood, to create poems in response to the drawings, for display alongside them.
Tickets; Adults £10.50 (includes donation), Under 21s free
To find out more & to book tickets, click here

Jeff Wayne's The War of the Worlds: The Immersive Experience
London
Until January 2022

Jeff Wayne's The War of The Worlds: The Immersive Experience is a new, completely unique event where live actors, virtual reality and 5D effects place you INSIDE the action – with Jeff Wayne's multi-platinum Musical Version of The War of The Worlds as your soundtrack.

With 24 interactive senses with actors, VR & 5D effects, you'll experience a Martian invasion and see them appear, feel the earth shake, try to escape…
Aimed at ages 10+. Tickets from £40
To find out more & to book tickets, click here

Wild World Heroes
Summer Reading Challenge 2021
UK wide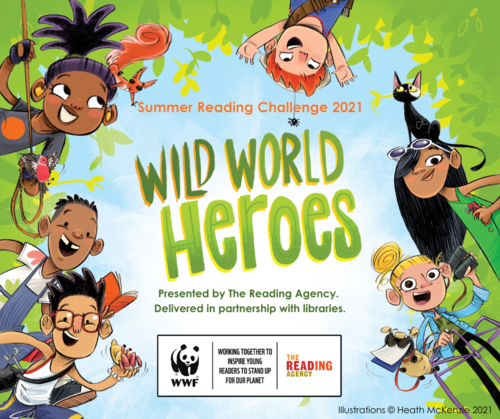 Get ready for Wild World Heroes, arriving online and in your local library this summer.
Wild World Heroes will feature books, rewards, and plenty of ideas for taking care of our environment. This year the Summer Reading Challenge has teamed up with the WWF for a very special nature-themed Challenge, you'll discover how you can make a difference and inspire you to stand up for the planet. Find out more here.

Ninja Warrior
UK wide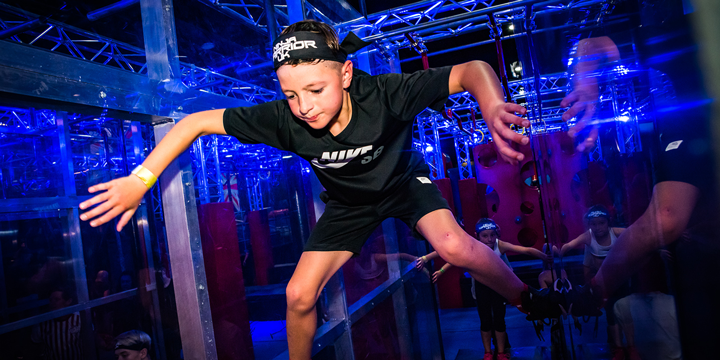 Inspired by the hit ITV show, Ninja Warrior UK offers supervised activity and fitness venues throughout the UK. You can climb, balance, jump and swing across different obstacles using and developing your Ninja skills. A great place for supervised family activities and for keeping fit.

Aimed at ages 5+, tickets from £12

---
CINEMA NEW RELEASES
Fast and Furious 9 – The Fast Saga
25 June – PG-13
June 2021 marks 20 years since The Fast and the Furious was released. In this 9th sequel Cipher enlists the help of Jakob, Dom's younger brother to take revenge on Dom and his team.

Black Widow
9th July – PG-13
Years before the Thanos Snap™ and Black Widow's ultimate sacrifice, Natasha Romanoff (Scarlett Johannsan) was up to her wrist gauntlets in trouble.
Set after the events of Captain America: Civil War, this blockbuster prequel sees Romanoff, alone and on the run, caught up in a conspiracy whose tendrils reach back into her Soviet-era training in the infamous Red Room.
Another Round
2nd July – 14+
The Danish film, which received Oscar nominations in best director for Thomas Vinterberg and in international feature film. Another Round follows four high school teachers consume alcohol on a daily basis to see how it affects their social and professional lives
---
VIRTUAL EVENTS
Sounds and Vibrations
The Royal Institutions
Thursday 1st July @ 5.00pm

Join the Royal Institutions Jemma Naumann for loud explosions, surprising sound effects and many more fantastic science demonstrations and dive into the world of music, vibrations and sound. Topics covered include what sound is, how we hear it and how we can make it.
The show will include an experiment you can do at home. If you'd like to take part, have a paper or plastic straw with you!
Aimed at ages 7+ You'll need to book tickets, with the request to pay what you can.

To find out more, click here

Mama G's Family Pride Party
Stanley Halls
Saturday 4th July @12pm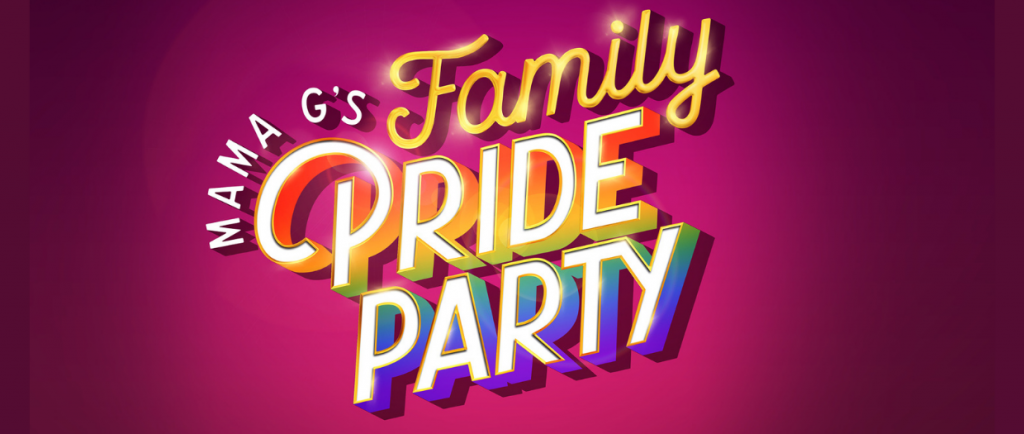 With very few Prides taking place this year, Stanley Halls are making sure families don't miss out. You can access this afternoon online (in person too if you live nearby) that will feature a range of performances, workshops and events.
Join "everyone's favourite pantomime dame," (Metro) and a whole host of singers, comedians, drag acts and more for a packed day celebrating rainbow families and the LGBTQ+ community.
You'll need to book tickets, with the request to pay what you can. To find out more, click here.

Street Dance Workshop
Royal Academy of Dance,
Saturday 10th July @ 10am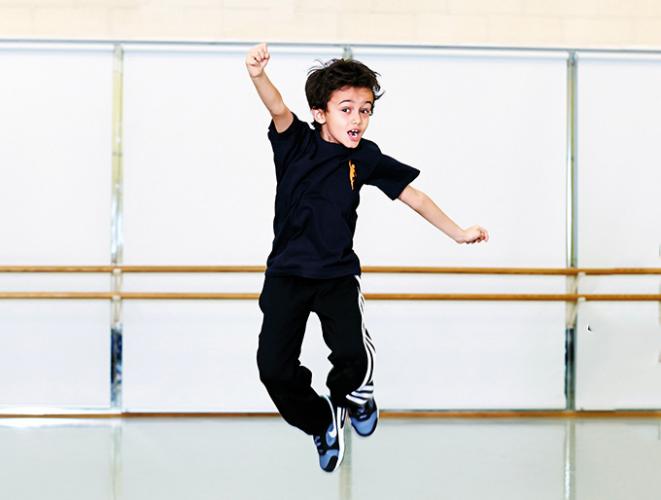 Part of the Wandsworth Arts Fringe,(Live & Digital, until 11th July), join this high-energy workshop introducing you to Street Dance technique. Aimed at ages 5 – 8, the workshop takes place on zoom with tickets £3
Find out more about the Street Dance Workshop & book tickets here and to read all about Wandsworth Arts Fringe here.

Miso Making Online Workshop
Japan Centre 45th Anniversary
Sunday 11th July @ 10am
As part of the Japan Centre's 45th Anniversary celebrations, join Seiichi Yamamoto, CEO of Yamato Soy Sauce & Miso Company, to learn the secrets of miso making in this interactive online workshop.
Live Streamed from Kanazawa, Yamamoto-san will also be giving a brief lecture on the magical properties of Koji and its effect on intestinal flora and gut health, followed by a miso making workshop.
To find out more & to book your free place, click here

---
ONLINE ANYTIME
Explore Wimbledon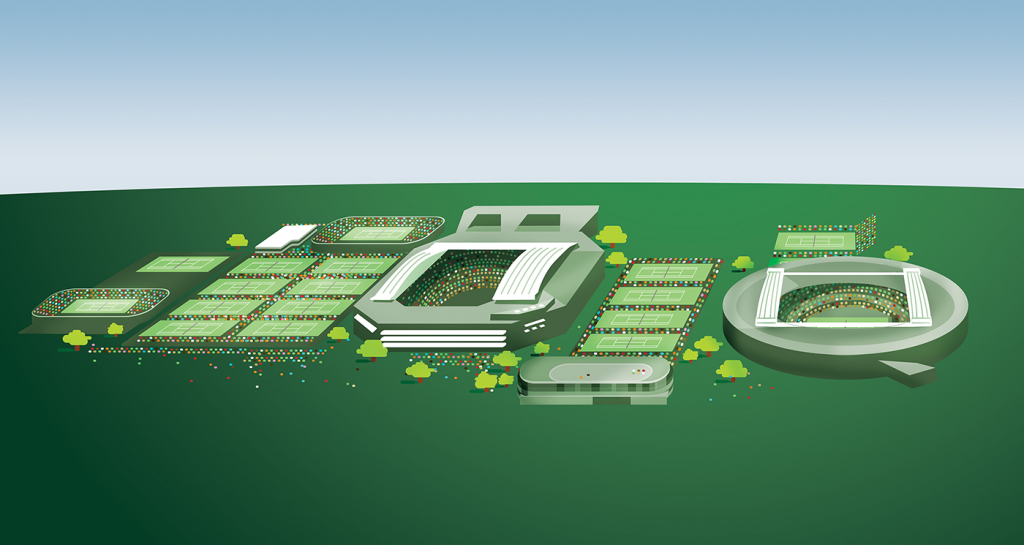 Anyone for tennis? With the Wimbledon Championships back (28th June – 11th July), it's time to get your strawberries and cream at the ready! Wherever you're watching, why not explore these activities for kids both big and small and embrace the world's most famous tennis tournament.
Create your own tennis racket, design your own court, and more. Each activity pack is downloadable with some activities that can be completed online. Explore Wimbledon here.

How to make a plastic plankton scene
Royal Museum Greenwich
Learn about and discover some of the smallest creatures in the Antarctic waters and create your own underwater world of plankton. Make four different types of plankton using recycled packaging. Get creating here.

Design your own Kit
National Football Museum

With the EUROs taking place, we're all transfixed by the beautiful game. Be inspired by the National Football Museum's craft activities and get the kids thinking about what their ultimate football kit might look like? Download the museum's True Colours kit templates and draw your own shirts, featuring stripes or stars, hoops or chevrons – whatever you fancy! Download the template here
Plus, find out how to make your own football trophy too with the how-to video below:

The Secret Garden Experience

Based on Frances Hodgson Burnett's timeless book, this is an adventure to share at home, in nature, online. An interactive blend of audio, physical and digital experiences offers something for families to hear, see, do and share together. The Secret Garden Experience is a flexible adventure which can be enjoyed at any time, anywhere.

The experience, including 8 episodes & hand crafted secret box is £25. Find out everything you need to know here.

Royal Scottish National Orchestra Beginners Guides to…
Enjoy watching this series of 'Beginners Guide To…' the flute, trumpet, oboe and bassoon created by the RSNO. Perfect for beginners, you'll discover all about orchestral instruments with the Principals of the RSNO. Watch all episodes YouTube here

---
READ THIS
The Cartoons That Came To Life
Out 1st July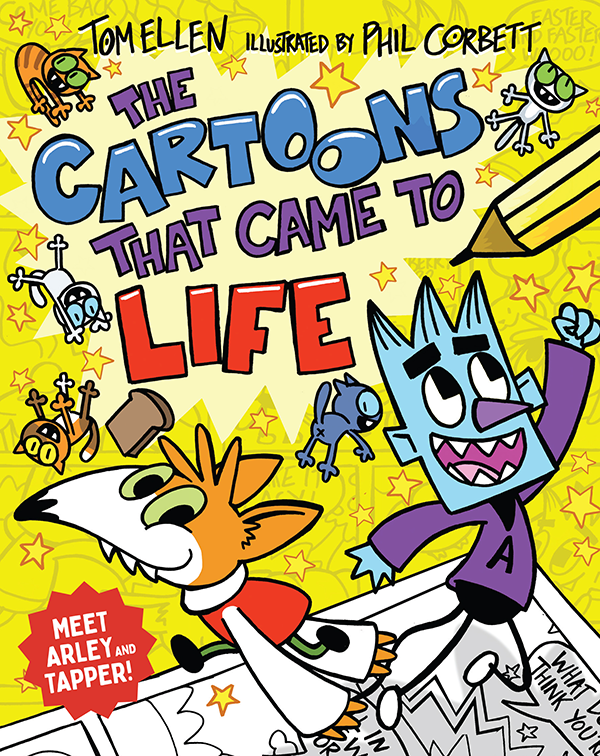 Illustrated by Phil Corbett and written by Tom Ellen
Chicken House Books
Finn loves drawing comic strips featuring his two cartoon heroes, Arley and Tapper.

But after being teased at school, he finds he can't draw them any more – and is shocked to see them climbing out of his sketchbook for real! With the help of his friend Isha, Finn needs to find a way to draw them back to their comic world – and quickly …

The Cartoons That Came to Life is a big-hearted adventure about celebrating individuality, friendship and true loyalty – perfect for fans of Tom Gates!

Find out more here
Ten Minutes to Bed: Little Dragon
out 8th July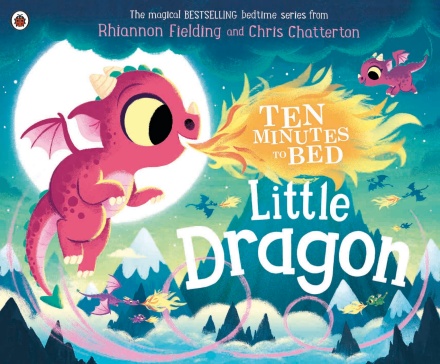 Rhiannon Fielding, Chris Chatterton (Illustrator)
Ladybird
Soaring high in the skies to find adventure, little dragon siblings Flicker and Flash are doing their best to avoid going to bed. But then they spot a lost egg that they need to get back to its mother – will they get back in time?
Ten Minutes to Bed is the perfect book to calm little sleepy dragons everywhere, just in time to go to bed. Find out more here.
---
MAKE THIS
How to make Mochi Ice Cream
Bigger Bolder Baking

Kids obsessing about Mochi? Been asked if you can buy 'Little Moons'? Why not make your own Mochi ice cream with the kids – little Japanese ice cream bites wrapped in sweet rice dough. Get started here.

Make A Rainbow
Tate Kids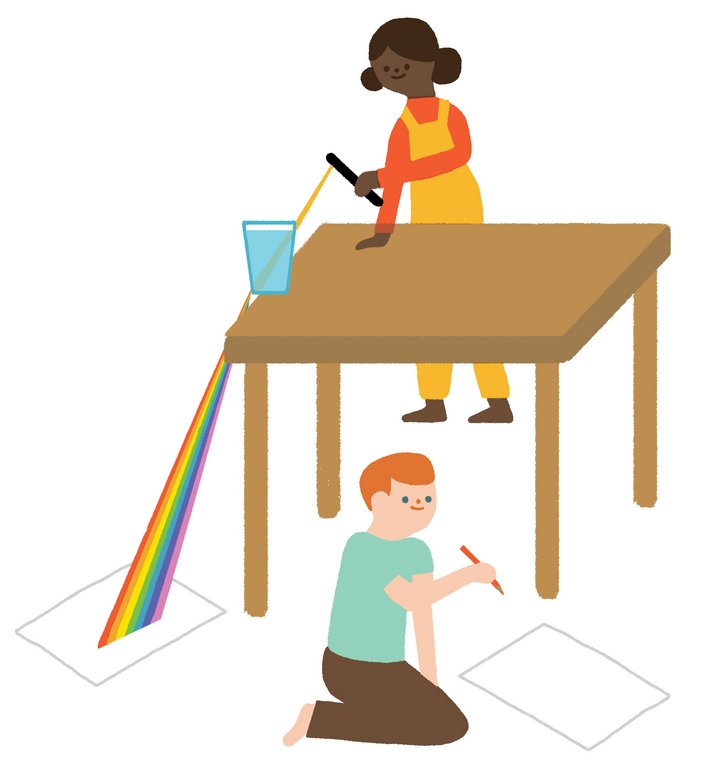 As we seem to either have either glorious sunshine or torrential rain at the moment, and not the happy mix of both that can often create a rainbow, find out how to make your own with Tate Kids.

---
WATCH THIS
Dynasty Warriors
Netflix
Teens
The adaptation of the video game of the same which sees the collapse of a dynasty, and the rise China's legendary and mythical heroes of the Three Kingdom Period.Warlords, warriors and statesmen wage a battle for supremacy in this fantasy tale based on the hit video games and the "Romance of the Three Kingdoms." Watch on Netflix here.

Pokemon Journeys: The Series
Part 1 coming 1 July
Age: U

Ash and Pikachu befriend like-minded trainer Goh, and go in search of the biggest secrets and legends the Pokemon World has to offer.Young trainer Ash and his new friend Goh become research fellows at Professor Cerise's laboratory, traveling all over the world to learn about Pokémon. Watch on Netflix.

Alita: Battle Angel
Disney+
Age: 12+
Alita, a battle cyborg, is revived by Ido, a doctor, who realises that she actually has the soul of a teenager. Alita then sets out to learn about her past and find her true identity. Watch on Disney+ here.

---
LISTEN TO THIS
For the Kids
Ask The Nincompoops
Kids never stop asking questions, and Ask the Nincompoops is a podcast dedicated to just that. Andy Stanton, author of Mr Gum, and Carrie Quinlan, a radio 4 actor, host this very silly, vaguely educational show looking at issues such as farting, the history of cheese and why humans aren't stripy.

For the Adults
I can't believe its not Buddha
With Lee Mack & Neil Webster
Comedian Lee Mack has long had an interest in Buddhism, mindfulness and the possibility of leading a more spiritual life. After a few years of dabbling in meditation, he feels the time has come to decide once and for all whether he should seriously seek spiritual enlightenment.

---
DOWNLOAD THIS
Fossil Explorer app
National History Museum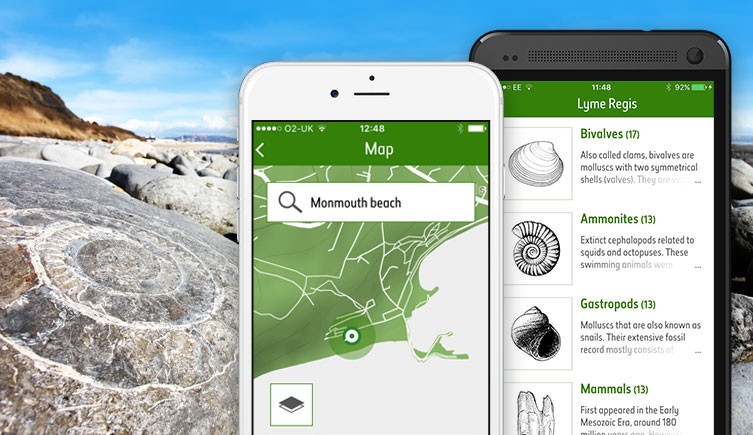 Uncover the ancient plant and animal fossils hidden beneath your feet. Download the free Fossil Explorer app. Perfect for days out and holidays!
Fossil Explorer is a field guide to the common fossils of Britain and will help you identify fossils based on where you find them.

Available for iOS and Android devices.

Brought to you by The LittleBird Family Pass – saving families money all year round. To find out how, click here