What's On This Weekend? Saturday 26th & Sunday 27th September
FUN & FANTASTIC THINGS TO DO WITH THE KIDS IN LONDON THIS WEEKEND
SATURDAY 26TH & SUNDAY 27TH SEPTEMBER
MERGE FESTIVAL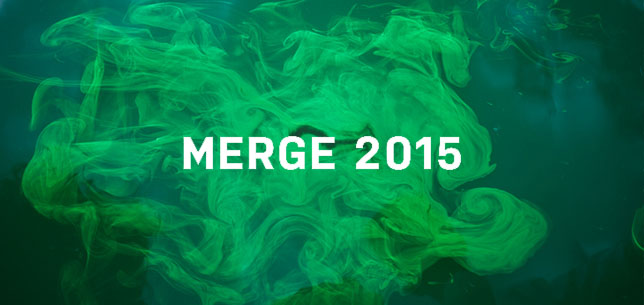 In its fifth year, the Merge Festival (running until 18th October) offers art, music and performance in venues big and small around Bankside. This weekend, if you're around the Southbank, check out the Riverside Stage (outside Tate) and enjoy some live music. Supporting original writing and musical talent, enjoy the UK root scene from 12pm – 5pm on Saturday and 12pm – 4pm on Sunday.
While you're here, take the kids and make a family wish in Bompas & Parr's Chamber of Wishes.  Inspired by the lost rich history of springs and wells in London's Bankside, enter this magical Grotto.  By tossing a unique wishing token into the water, you'll be able to make a wish and experience one of the ocean's great mysteries up-close and personal – seeing the token splash lit-up in a phosphorus shimmer as well as marvel at algae's luminescence. You'll find this immersive experience at 88 Borough High Street.  To download the Merge Festival programme, click here.
When: Saturday 26th & Sunday 27th September
Where: Various venues in and around Bankside
Age: All ages
Cost: Free
LittleBird's Top Tip: If tummies start to rumble, head to the BFI on the Southbank – kids eat for free all day and every day at the Riverfront Cafe; see the menu here
DESIGN UNCOVERED AT THE MUSEUM DEPOT IN ACTON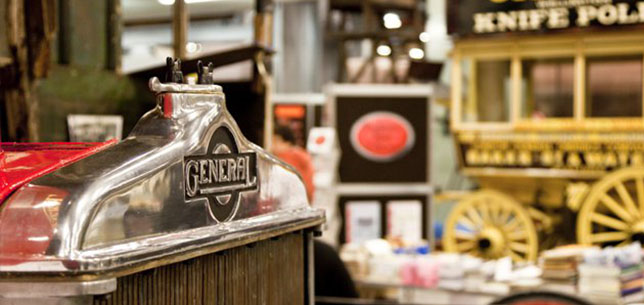 This weekend the Museum Depot in Acton throws opens its doors so get ready for two days of jam-packed activities to uncover the stories behind London Transport design classics. Creative drop in workshops will give families the chance to explore the Johnston font (London Transport's iconic typeface), discover more about iconic vehicles with expert talks, explore the Depot through bite size family tours and find out how moquette – the seat covering on the tube – is made and see the first tube map.
If you're able to go on Saturday, the Open Day includes a free visit to the Siemens Heathrow Express Depot in North Acton (via a shuttle bus). Take part in family fun activities including a 'design your own train carriage' competition and face painting.  Walk under a stationary train with your family and see how it's maintained, visit show and tell sessions and let the kids get hands-on with real train parts and learn how they work plus there's a chance to meet Paddington Bear!
When: Saturday 26th & Sunday 27th September, 11am – 5pm
Where: Museum Depot, W3 9BQ
Age: Families
Cost: Adults £10, Children free
LittleBird Top Tip: The London Transport Museum in Covent Garden, open all year round, offers families plenty of fun and is in a great location.  Kids go free and adult tickets cost £12 but are valid for a year so perfect for return visits – there's always plenty going on in the school holidays.
YOUR RIVER FAMILY FESTIVAL AT THE MUSEUM OF LONDON DOCKLANDS, CANARY WHARF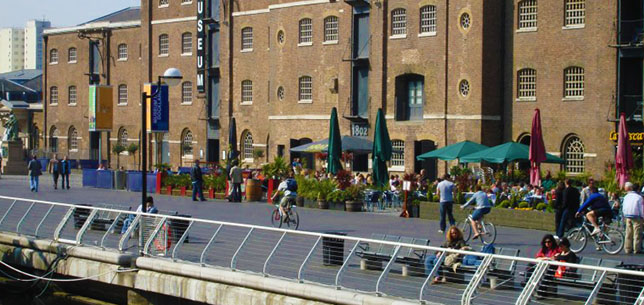 Part of the Totally Thames festival (finishing at the end of September) enjoy a weekend of crafts, storytelling and music at the Museum of London Docklands. Explore the sights, sounds and stories of the Thames through the memories of its local people and discover why the Thames is so important to the people of London as generations are brought together in this Your River Family Festival.
There's always lots to do at the Museum of London Docklands including the interactive Mudlarks, the sounds and smells of the notorious backwater known as Sailortown and Warehouse of the World where you can smell exotic spices and play games to find out where in the world imports to London's docks came from. With a cafe and shop too, it's a great family day out.
When: Saturday 26th & Sunday 27th September, 12pm – 4pm
Where: Museum of London Docklands, E14 4AL
Age: 5+
Cost: Free
LittleBird Top Tip: There are 15 pianos decorated by local, national and international artists dotted throughout Canary Wharf's open spaces, parks, malls and waterfront areas. Play Me, I'm Yours offers a musical canvas to inspire and produce spontaneous creativity! Take it away….
If food is required at some point, there's  plenty of choice including firm family favourites Nando's, Wagamamas and of course Pizza Express!
DIGITAL DESIGN WEEKEND AT THE V&A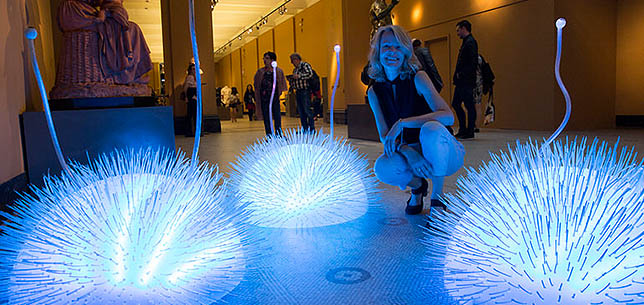 To coincide with the London Design Festival, the V&A is hosting a weekend of events celebrating contemporary Digital Design through workshops, events and interactive activities including installations, demonstrations of robotics and inventive electronics.
There's a musical microscope that allows you to zoom into sounds you've just recorded and play your sonic discoveries like an instrument. Travel to a watering hole in Africa – using a live feed, you'll be able to immerse yourselves in the sights and sounds of life from another place. There's drawing robots and bacteria based art plus – while you're here, download Gamar's app that offers to turn your family day out into a fun learning adventure : ) Click here for the full weekends programme and look out for the red (F) by the various workshops and events indicating a family friendly event
When: Saturday 26th & Sunday 27th September
Where:  V&A, SW7 2RL
Age: All ages
Cost: Free, drop in
LittleBird's Top Tip:  While you're here, don't miss Curiosity Cloud in the Norfolk House Music Room – the installation comprises of 250 mouth-blown glass globes, each globe contains a single hand-fabricated insect. As you enter the darkened room the insects come to life darting about and emitting trilling noises as they collide with the glass they are trapped in.
DINOSAURS WEEKEND AT DISCOVER, STRATFORD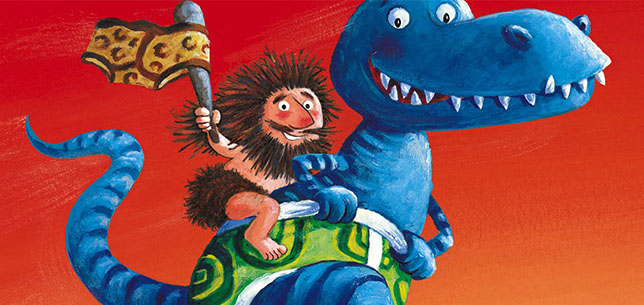 It's Dinosaur Weekend at Discover – let me hear you rrrrroar! Join Discover's archaeologists and let your little ones see what they can unearth in the sand pit of bones (ages 0-3) or let them make their own skeleton dinosaur fossil toad to add to the museum gallery. Why not dress up, let them bring along their dinosaur friends and dress up if they want as a T-Rexmendous dinosaur day is promised.
Listen to a reading of Claire Freeman and Ben Cort Dinosaurs Love Underpants with story time at 2.30pm on both Saturday & Sunday and join T-Rex and the rest of the gang as they slog it out to gain prehistoric pants supremacy. With Discover's Story Trail and Story Garden, there's lots to keep older children inspired and entertained and imagining too!
When: Saturday 26th & Sunday 27th September, event times vary
Where: Discover Children's Story Centre, E15 4QZ
Age: 0 – 3 (sand pit of bones), 3+ (story time)
Cost: £5 adult / child, £18 for a family of 4
LittleBird's Top Tip: If you have a house full of dinosaur lovers, you might want to have a look at the Polka Theatre's new show opening tomorrow, Thursday 24th September, What to Do When You Find a Dinosaur – perfect for 4 – 8 year olds.
DESIGN A SWEET POTATO SUPERHERO AT KEW GARDENS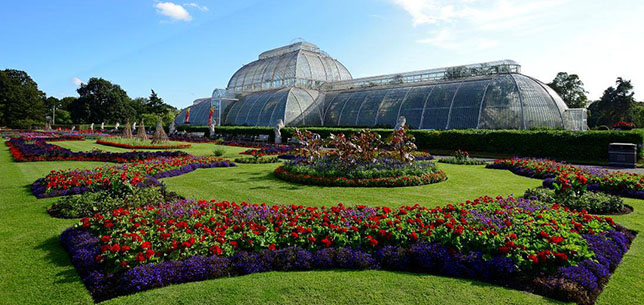 Kew's literary festival, Write on Kew, is in full swing this weekend and to keep the kids entertained, head to the Ice-creamery where they can enter a competition focused on the "superpowers" of vegetables. Design a Sweet Potato Superhero workshop asks the kids to create their design and enter the Love Sweet Potatoes national competition to find their first ever superhero mascot. The winner will see their creation blossom into a life size "super-veg superhero" who is tasked with encouraging kids to eat their veggies. Lots of fun is promised plus plenty of glitter and glue!
Plus, there's plenty of family friendly areas to discover and explore at Kew including badger setts, the Climbers and Creepers interactive botanical play zone, a natural play area and log area, the Temple of Imagination and Treehouse Towers – a tree-themed outdoor play area.
When: Saturday 26th (1pm and 3pm) & Sunday 27th September (11am, 1pm and 3pm)
Where: Kew Garden, TW9 3AB
Age: Families
Cost: Free with your park entry tickets (Adults £15, children 16 and under £3.50).
LittleBird's Top Tip: Treat yourselves to the Kew Explorer Land Train – tickets are extra (adults £4.50 and children £1.50) but it's a great way to explore the vastness of Kew – especially if you have little legs in tow.
ANIMATE AT THE WILLIAM MORRIS GALLERY, WALTHAMSTOW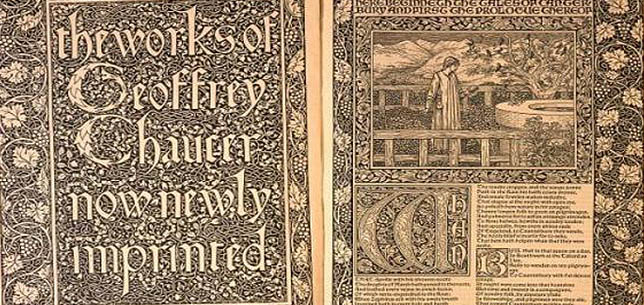 Head to the William Morris Gallery this Saturday for their monthly family day and introduce the kids to the wit of Chaucer using animation.  Explore William Morris's masterpiece, an illustrated collection of The Canterbury Tales by Geoffrey Chaucer, and use animation to make these funny stories come alive.  Animate includes a make and take so you can remember your day.
William Morris was a textile designer and craftsman, writer, poet and political activist. The gallery celebrates William Morris's life and work and the displays are designed to be fun for families, with hands-on, interactive exhibits.
When: Saturday 26th September, 1pm – 4pm
Where: William Morris Gallery, E17 4PP
Age: Families
Cost: Free, drop in
LittleBird Top Tip: The William Morris Gallery is set within Lloyd Park so spend the morning outside and let the kids enjoy the nature play area, outdoor gym, outdoor table tennis (bring your own bats and balls) and if there are any skaters amongst you; bring your boards along as there's a skate park too.
CAR FREE DAY IN LAMBETH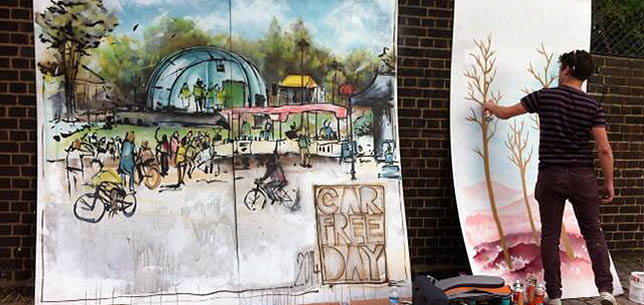 Celebrating the better use of public space than merely for cars, Estreham Road is celebrating this Saturday with a car free zone.  Instead of cars trundling along it, the road will host an array of family fun with a stage promising music and entertainment throughout the day. There's a free roller disco so the kids can skate to the beat. Don't worry if you don't have your own skates, you can borrow some at the rink.
If yours or your kiddies bike needs an MOT, bring it along as Dr Bike will be there offering free bike checks and if you're looking to sell or buy a bike, the Lambeth Bike Market will be there too. There'll be road furniture so you can put your feet up  after roller skating or a game of ping pong and of course, there will be food stalls too.
When: Saturday 26th September, 12pm – 4pm
Where: Estreham Road, SW16 5NT
Age: All ages
Cost: Free
LittleBird's Top Tip: Looking for some family fun in North London? Head to the National Trust's Sutton House in Hackney on Sunday for their family friendly event Time Travellers – let the kids step back in time to 1985 and get involved with graffiti art workshops, punk hair styling, face painting and 80s photoboothing.
HOOPDADOO TOY LAUNCH AT THE BLUEBERRY BAR, SHOREDITCH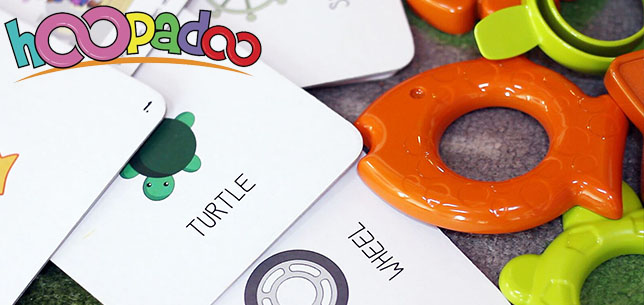 Head over to the fabulous looking Blueberry Bar in Shoreditch for this Family Fun Day celebrating the launch of HoopaDoo – a pre-schooler educational toy made by the owner of Mooshkie Moo and mum of two, Shim Offor.  There'll be lots of activities for the little ones including face painting, glitter tattoos, balloons, bubbles and a HoopaDoo adventure trail among some of the things to do. Plus there's a bar with refreshments and food available while DJ's spin the decks. A Kickstarter launch – you'll have the chance to test out the toy and if you fancy practicing your entrepreneurial skills, invest too!
When: Sunday 27th September, 1pm – 3.30pm
Where: Blueberry Bar, EC2A 4JH
Age: 6 months up to pre-school
Cost: Free but ticketed, book here
LittleBird Top Tip: HoopaDoo is being launched with the help of Kickstarter – a funding platform for creative projects. Kickstarter host Hoopadoo offers various rewards to choose from in exchange for a pledge to their campaign and families will be invited to make a pledge on the day to support HoopaDoo's fundraising if they'd like to. It'll be like being on Dragon's Den.
PEARLY KINGS & QUEENS HARVEST FESTIVAL, IN THE CITY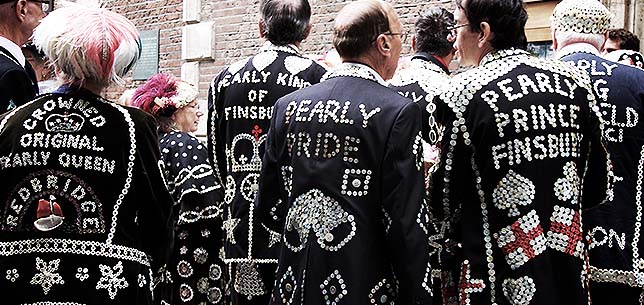 Celebrate the Harvest Festival in the City this Sunday with London's Pearly Kings & Queens. This family friendly event starts at 12pm at the Guildhall Yard (the advice is to arrive early to get a seat) where an array of traditional entertainment will be staged. There's maypole and Morris dancing, donkey's and shire horses, marching bands and traditional song plus the promise of more pearly Kings & Queen's all in one place than you've ever seen before. There's a parade to St Mary-le-Bow Church for the 3pm Harvest service too and everyone is welcome.
When: Sunday 27th September, 12pm
Where: Guildhall Yard, EC2V 5AE
Age: All welcome
Cost: Free
LittleBird's Top Tip: Families are encouraged to donate to the harvest festival with non-perishable goods preferred. All donations will be given to the Whitechapel Mission.