The LittleBird Family Pass Happy Holidays Festive Top Picks – Bumper Guide
We've rounded up some fun activities and festive events to help you and your family stay entertained, inspired and active throughout the Christmas holidays with the only problem, how to fit it all in! With tons of ideas of things to do; in person and online, adventures to have, crafts to make, new releases at the cinema and theatre for all. So get comfy, put the kettle on and get reading.
If you find our guide useful, please share Top Picks with your family and friends and sign up to the newsletter.
Brought to you by The LittleBird Family Pass – saving families money all year round. To find out how, click here
TOP PICKS OF THINGS TO DO
Picture Perfect Christmas, The National Gallery, Trafalgar Square, various dates throughout December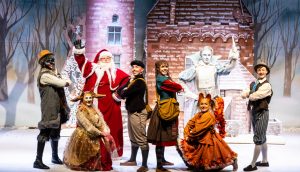 In a National Gallery first, enjoy a musical show where larger-than-life characters step out of a masterpiece and embark on a magical Christmas adventure. Set inside the imagined world of one of the Gallery's iconic paintings: Hendrick Avercamp's 'Winter Scene with Skaters near a Castle', enjoy a tale of friendship, mystery and festive spirit set in the 1600s.
Aimed at ages 3+. Tickets £15
To find out more & to book tickets, click here
LittleBird's Top Tip: If you're heading to the National Gallery, why not stop by Underbelly's pop up Christmas Market for some gift inspiration and festive edible treats plus you'll get to see the Trafalgar Square's Christmas Tree, a gift from the people of Oslo as a thank you for the UK's support to Norway during the Second World War.
Glide at Battersea Power Station, until 8th Jan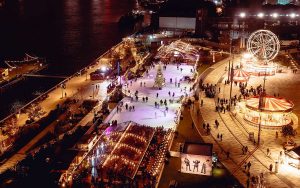 London's newest ice rink opens is set against a backdrop of Battersea Power Station. Featuring three interconnecting rinks with a 30ft Christmas tree as its centerpiece. Off the ice, there is plenty to enjoy including a selection of vintage-style fairground rides, live entertainment, and photo booths. A selection of fabulous food and drink venues will also be available at the Grade II* listed Power Station.
Aimed at all ages (skates bobs that are twin bladed skates and fit over a small child's shoes are available). Tickets are from £12 Adults (13+), £36 for Family.
Note there is a limited supply of penguin skate aids available at a fee on a first-come first served basis from the skate hire counter.
To find out more, click here
LittleBird Top Tip: Recently opened, if you've made the journey to Battersea Power Station, you might want to explore the new attraction Lift 109. Travel 109 metres to the top of the north-west chimney where you'll get to take in a 360 degree view of London's skyline.
Hyde Park Winter Wonderland, until 2nd January 2023
This year, you must book your tickets in advance to keep everyone safe. Immerse yourself in all things festive with Santa Land, ice skating, Zippos Circus, Christmas Markets, an ice slide and ice Sculpting, fairground rides, entertainment, food, drinks and so much more.
Tickets £5 & £7.50 in peak period. Rides are an additional cost. To find out more & book tickets, click here
LittleBird Top Tip: Entry is free during off peak periods.
Lightopia, London, Manchester & Alton Towers, until 2nd January 2023
The award-winning and visually spectacular lantern and light festival, Lightopia returns for 2002. Explore interactive exhibits, immersive light installations, and the magical illuminated trails. Each location promises a unique themed Christmas light trail for you to experience.
Tickets from £22.50 for adults, £14.50 for kids (may vary depending on location) To find out more & book your tickets, click here
LittleBird Top Tip: Save 20% on entry with LittleBird's code: LFLEB20
Christmas at the London Transport Museum, Covent Garden, until 2nd January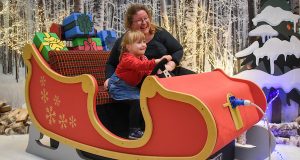 Meet Santa and his Elf in the Museum's twinkling winter wonderland, climb aboard his Routemaster-inspired interactive sleigh and step inside a giant festive transport poster for a Christmassy selfie. Families can get creative in a Christmas card-making workshop or follow a wintery train around the Museum's galleries to find icy silver roundels hidden amongst the many vintage vehicles.
Annual Passes start from £18.50 and Kids go free.
To find out more & to book tickets, click here
The Fir Tree, Shakespeare's Globe, limited performances until 31st December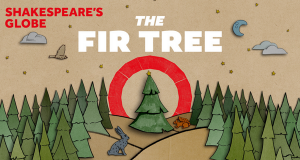 Festive fairy-tale The Fir Tree returns to the Globe, and with accompanying workshops, tours and more. In a beautiful wood stands a Fir Tree. Kept company by woodland creatures, it enjoys a peaceful life. But the Fir Tree wonders what will happen when it grows up? And will it be everything it dreamed of? Hans Christian Andersen's tale takes on new life on the Globe stage, full of storytelling, puppetry, carol-singing and hope.
Tickets from Galleries (Seating) £15 – £49 with half price seated tickets available for Under 18s. Standing tickets £5.
To find out more & to book, click here 
LittleBird Top Tip: Get 25% off tickets using code LITTLEBIRD. The discount will already be applied if you click here 
Christmas Lectures at the Royal Institution, Tuesday 13th, Thursday 15th and Saturday 17th December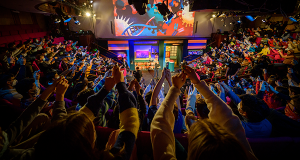 The world-famous Christmas Lectures are back and Professor Dame Sue Black will reveal the secrets of forensic science. Sue will explain why we shouldn't believe everything we see in our favourite TV crime dramas. She'll explore the huge leaps forward forensic science has made and will reveal how real life can be far stranger than fiction.
The lectures will be broadcast on BBC Four between Christmas and New Year and the audience is made up of young people aged 11-17. To find out how you can be in the audience for the live filming, click here
Magic of Christmas at ZSL London Zoo, until 3rd Jan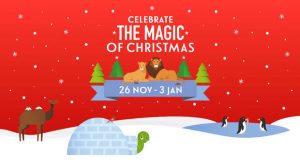 Enjoy Christmas festivities, animal crafts, Christmas-themed animal talks, marshmallow toasting* and much more this Christmas. Plus, keep your eyes peeled for the big man himself, as Santa will be popping up around the Zoo throughout the day to feed some of the animals.
At the Polar Post Room you can pop in to write your own letter to Father Christmas, telling him all about your perfect present. The Chief Elf will make sure your letter is signed, sealed and delivered to the big man ahead of the big day. There is also a Meet Santa grotto – book tickets here (tickets selling fast).
Aimed at all ages. Adult tickets from £26.50 (with donation) off peak, Child tickets (3 -15) from £17.50 (with donation). Under 3s are free. Meet Santa is from £15 a slot.
To find out more & to book tickets, click here
Winter Festival at the Museum of Home, until January 2023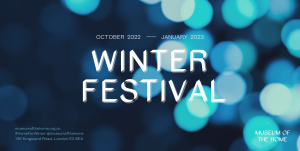 Discover stunning light installations and decorations, new stories and displays about winter at home and through time. Enjoy a programme of talks, creative sessions, supper clubs and live performances.Join them to celebrate Diwali, Hanukkah, Christmas, Lunar New Year and learn how they are marked at home.Find out about all the different celebrations here
Aimed at all ages. Different events cost different amounts from Free to £60. See more here.
To find out more, click here
Santa's Grotto at Alexandra Palace, until 23rd December
Santa Claus is swapping the North Pole for North London as he sets up camp in the East Court this December. Little ones are treated to a meeting with Santa, a small gift, plus the opportunity to have their photo taken with Santa in his festive grotto.
Aimed at all ages. Adult tickets are free but must be booked alongside a children's ticket. Child ticket (under 16) £15
To find out more, click here
LittleBird Top Tip: To find out what is happening this Christmas at Ally Pally, click here
Pinocchio at The Unicorn Theatre, London Bridge, until 31st December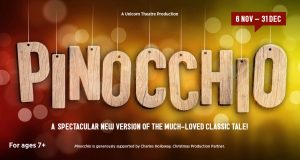 Head to the Unicorn Theatre for a spectacular new version of the much-loved classic tale as Pinocchio discovers why it's best to always tell the truth.
Once upon a time, there was a lonely carpenter, a curious cat, and a little wooden puppet who one day came to life.
With a touch of magic from the blue fairy, enter a world of gingerbread villages and snow-capped mountains in this adventure of friendship and family.
Aimed at ages 7+ Tickets, Adults from £19, Under 18s from £13
To find out more, click here
LittleBird Top Tip: A hop, skip and a jump from the Unicorn Theatre, you'll find Christmas by the River brimming with gift ideas and tasty festive treats.
Winter Make Studio, Tate Modern, Southbank, until February 2023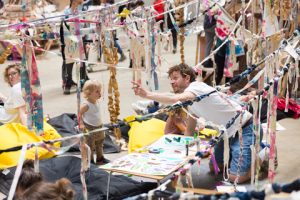 Create your own unique artwork by weaving colourful threads and textiles in Tate Modern's winter Make Studio. Weave together your ideas through stitching, looping and colouring different textiles, which can be hung, draped, or wrapped and taken home. You can even add your work to our ever-growing collaborative piece – it's all about having fun with fabrics.
This is a free walk-up activity and no booking is required.
To find out more, click here
Gingerbread City at the Museum of Architecture, Belgravia, until 2nd January 2023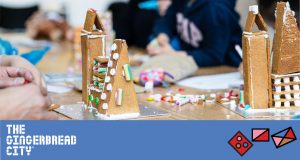 The Museum of Architecture's hugely popular, brilliantly festive and mouthwateringly edible The Gingerbread City® exhibition returns to London with this year's exhibition presents not just one edible city but five miniature cities across five different climate zones: Polar, Continental, Temperate, Dry and Tropical.​ Join one of their festive gingerbread house-making workshops taking place every day during the exhibition.All the gingerbread house making kits are delicious and freshly hand-made by their award winning baker.
Aimed at all ages. Tickets to Exhibition from £15 for adults (12+) Under 12 (3-12), £10.
To find out more, click here
LittleBird Top Tip: Join one of the family workshops running every day during the exhibition and take home your very own futuristic house with solar panels and green roof. This year's workshop has been designed around the exhibition theme of Designing for Different Climates. Family workshops (for 1 adult and one child) £50, £10 for an extra child. Advance booking is essential.
David Walliams Demon Dentist, Bloomsbury Theatre, 15th December – 8th January
Join Alfie and Gabz this Christmas, as they investigate the strange events happening in their hometown! Children are leaving their teeth for the tooth fairy and waking up to find odd things under their pillows.
No-one could have dreamed what Alfie and Gabz would discover when they come face to face with the demon dentist herself, in this hilarious and thrilling story.
Aimed at ages 5+. Tickets from £28, Family group of 4 standard tickets: £99 PROMOCODE – DDFAMILY (limited availability/dates) Concessions available
To find out more, click here
Christmas in Leicester Square, until 8th Jan
A magical Christmas festival in the heart of London's West End, which runs until January! The event features a Spiegeltent which will include shows such as CLIQUE, Baby Disco, Comedy4Kids. The markets found in both Leicester Square and Trafalgar Square, include beautiful outdoor bars, delicious food vendors and the perfect Christmas gift stalls!
Tickets for Baby Loves Disco and Comedy4Kids from £14, Clique from £21. Shows at various times.
To find out more, click here
The Snowman, Sadler's Wells Peacock Theatre, Holburn until 31st December
Featuring colourful sets and extravagant costumes, exuberant dancing and a memorable soundtrack, don't miss the magical stage adaptation of Raymond Briggs' iconic children's book, The Snowman, now on its 25th year.
Be transported to the wintery wonderland of a boy and a snowman who comes to life on Christmas Eve and relive a festive classic that once again will not disappoint.
Tickets from £18 with family tickets available & 16–30-year-olds pay £10 with a free Barclays Dance Pass
To find out more & to book, click here
A Very Camley Christmas, Camley Street Natural Park, Kings Cross, 17th & 18th December
London Wildlife Trust's very first Christmas Market, with wreath Making, tea blending masterclasses, children's crafts and winter wildlife themed workshops.
Celebrate the holidays surrounded by nature within this unique urban nature reserve.
To find out more, click here
LittleBird Top Tip: If you're heading to Kings Cross, find out what else is happening there this festive season by clicking here
Backyard Cinema – London and Manchester, until 30th December
The UK's most magical cinema is back, and this time, they're taking you on an Arctic voyage to the top of the world. Follow constellations of twinkling stars that will guide you to the Northern Lights and your giant beanbag, surrounded by snow topped trees to enjoy your favourite movies.
Various films & dates. Tickets from £10
To find out more, click here
Queen's House Ice Rink, Greenwich, until 8th January 2022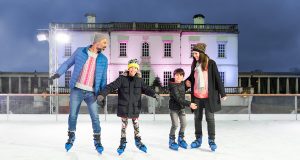 Get your skates on at the Queen's House Ice Rink, Greenwich. Located within a UNESCO World Heritage Site and the spacious grounds of Royal Museums Greenwich, the Queen's House Ice Rink is a magical place to skate. Enjoy unbeatable views of the River Thames and Greenwich Royal Park as you weave (or wobble) your way around the rink.
Tickets Adults from £16 adults and kids £10
To find out more and book tickets, click here
LittleBird's Top Tip: If you're heading to the ice rink, make a day of it and find out what else is happening at the Royal Museums Greenwich here and don't forget to check out Greenwich Market for gifts and treats.
Gruffalo in the Forest and Festive forest fun activities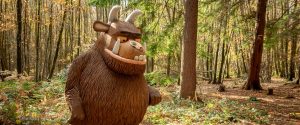 When it's time to get out and enjoy some fresh air, head to the deep dark wood to discover orienteering trails and giant Gruffalo sculptures, plus an augmented reality app.
Before you go, check out Forestry England's Festive Family Activity sheets. From making the perfect decorations to getting arty with leaves collected from the forest floor, enjoy craft ideas here
The Tin Foil Astronaut, The Albany, Deptford, until 24th December
The Tin Foil Astronaut is a space adventure of discovery, individuality and believing in yourself. Expect rocking music, puppets & a smattering of space facts and science fiction.
Join the Man in the Moon on a journey to a little-known planet called Earth, where Alba Dinkley is shooting for the stars and planning to enter the Space Race.
Aimed at ages 3 – 7 year olds, tickets £12
To find out more & to book tickets, click here
Illuminature at WWT London, Barnes, until 9th January 2022
Explore WWT London after dark and get closer to nature as, guided by larger-than-life illuminated sculptures, you embark on a glowing animal adventure.
Tickets; Adults £18.50, Child £14.50, under 4's visit free. Running 4.30pm – 9.00pm
To find out more & to book tickets here
Blippi The Musical, Lyric Theatre, until 8th January 2023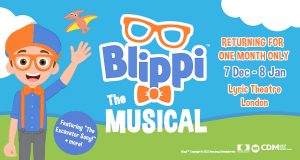 Blippi The Musical brings the curious and fun character Blippi off the screen and onto the stage with world-class production, audience engagement and amazing music. Blippi encourages learning for children from the ages of 2 to 7 years old through doing, playing and exploring – inspiring a child's natural curiosity about the world around them. Icing along with this one-of-a-kind show.
Aimed at ages 2+, Tickets from £22
To find out more, click here
Circus 1903, Eventim Apollo, until 1st January 2023
Roll Up! Roll up! This Christmas, the marvellous Circus 1903 returns to London. Experience all the thrills and daredevil entertainment of a turn-of-the-century circus in an all-new home for 2022 – Eventim Apollo! From strong men to contortionists, acrobats to high wire and much more, CIRCUS 1903 will astound, captivate, and transport audiences of all ages to the mesmerising Golden Age of circus.
Tickets from £20. No under 3's permitted.
To find out more & to book tickets, click here
Snowed In, The Place, Euston, 14th – 24th December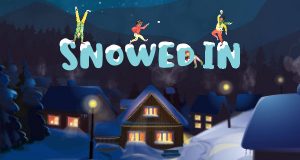 Four friends wake to find they are completely snowed in and a magnificent adventure unfolds in this playful, interactive family show. Our friends dream up an incredible imaginary hotel. A place where magical dances and stories are discovered. A topsy turvy world where adults are nowhere to be seen.
They're free to dance down corridors, to sing their hearts out, to throw snowballs, and to venture into the mysterious Room 251…if they dare.
Aimed at ages 5+.Tickets; Adults £14 & child £8
LittleBird Top Tip: Get 20% off when you book 3+ tickets with the code FAMILY20
Epping Ongar Light Fantastic, Essex, until 15th January 2023
A train with a twist – adorned with hundreds of colourful lights and specially illuminated lineside displays, on board narration and music it promises a magical experience. With a specially designed show to highlight Epping Ognar Railway stations, rural setting and woodlands, that you can experience from the comfort of a train carriage.
Tickets are £20 per person inclusive of train travel.
To find out more, click here
The Dinosaur Show, Southwark Playhouse, until 31st December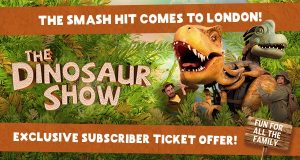 Join Hunter and Shelly as they step back 65 million years on their mission to rediscover the lost land of the dinosaurs and where you and the kids get the opportunity to meet the dinosaurs up close, but beware, there might be a T-Rex on the loose!
Aimed at ages 3+, Tickets £20, concessions £16.50
To find out more & to book tickets, click here
LittleBird Top Tip: £15 tickets for all performances, using the discount code: LBDINO15
A Christmas Carol, Rose Theatre, Kingston, until 2nd January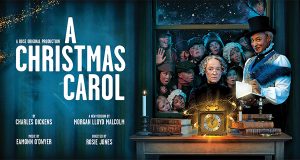 Enjoy some festive magic with a dose of time travel as the Rose Christmas show returns. It's a cold Christmas Eve on the snowy streets of Victorian London, and preparations for another meagre Christmas are well underway – but not for Ebenezer Scrooge. The cruellest, wealthiest woman in town…Join the children of the town and Charles Dickens, as they take Scrooge on a time-bending, enchanting journey of self-discovery to confront her past, present and future.
Aimed at ages 5+, tickets from £15.00
To find out more & to book tickets, click here
Alice in Wonderland, Brixton House, until 31st December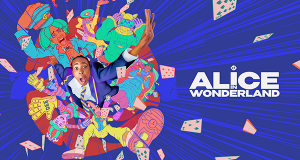 Discover Alice like you've never seen her before as she adventures through Brixton in this alternative family Christmas show.
Multi-award-winning company Poltergeist collaborate with Brixton House to weave rap music together with the sights and sounds of Brixton into a hundred-mile-an-hour Christmas adventure set on the Victoria line!
Aimed at ages 7+. Tickets from £12.50
To find out more, click here
LittleBird Top Tip: Get 15% off your tickets when booking a family ticket deal. Simply add your tickets to the basket and your discount will be automatically applied.
12 Days Wild with The Wildlife Trust, 25th December – 5th January
Take The Wildlife Trusts festive nature challenge this Christmas encouraging you to do one wild thing a day from the 25th December to the 5th January each year. Your wild acts could be little things to help nature – like recycling your Christmas tree or feeding the birds – or ways to connect to the natural world, like walking off your Christmas dinner in the woods or admiring the beauty of a winter sunset.
Sign up to the challenge here
Kids Countdown with Ida Barr, Saturday 31st December @10.30am, Southbank Centre
It's the perfect way to celebrate New Year's Eve with little ones, as you count down to 12 at midday! Ida's party features sing-songs, fashion shows, dancing and Auld Lang Syne, so get your best threads out the loft and your dancing shoes on. All ages can come and party hard, have a smashing time and still be in bed nice and early. The best bit, it's free!
To find out more, click here
London's New Year's day Parade, Sunday 1st January 2023 @ 12pm
LNYDP 2023 will be back in its original format, bigger and better than ever before! Piccadilly, Regents Street, St James's, Pall Mall, Trafalgar Square and Whitehall. See the participants here
Free Standing for general public, ticket Holders to arrive from: 11:00am, show starts: 12 Noon
To find out more, click here
VIRTUAL TOP PICKS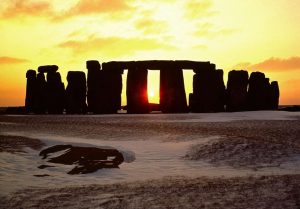 This year the Winter Solstice sunrise will be live streamed from Stonehenge on the morning of the 22nd December. Find about what the winter solstice is and why prehistoric people might have built this extraordinary monument here
Watch live on Thursday 22nd December from 7.45am GMT here
'Blue Peter' legend and critically acclaimed Panto Dame, writer and director, Peter Duncan is back this Christmas with another Panto Online.
Dame Dolly Doughnut's Pantomime Adventure promises tales of Aladdin, Peter Pan plus a spectacular around the world holiday trip. Includes daring stunts, puppets, slapstick and slosh and catchy songs to sing along to.
Tickets start at £10 for households and once purchased, Pantoland can be viewed multiple times until 15th January 2023.
Join Maths On Toast this festive season for this interactive live make-a-long event. Find out how many shapes can you make from a triangle? Once you have made your super shape, turn it into a hanging decoration.Enjoy drawing or doodling your own stars! Did you know that we can use 2D shapes to help create stars with varying numbers of points? Join in to find out how!
Maths On Toast is a UK charity with a mission to make everyone, kids and parents too, positive about maths.
To join the event for free and find out what you need to take part, click here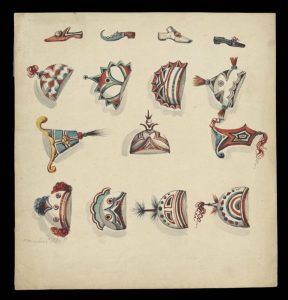 Take part in the V & A's festive online digital workshop led by prop-maker Isobel Irwin. Get ready to be inspired by the Re:Imagining Musicals display and craft your very own panto dame headpiece using household recycling material. Let your creativity take over as you build something fabulous with the whole family.
Tickets are £7 per device. To book, click here
A Christmas Carol – The Virtual Performance, Charles Dickens Museum, Sunday 19th December @ 6.30pm
Experience this celebrated virtual production of A Christmas Carol. Filmed by candlelight, this beautiful, haunting, adaptation will follow Scrooge through the very rooms where Dickens lived and wrote. Featuring puppetry, and a Christmas soundscape, this magical performance will transport you through a shifting scenery of decorated spaces, as Scrooge travels with the ghosts that have been sent to reclaim him …
Tickets £15 per device. To book, click here
FESTIVE THEMED ONLINE ANYTIME
Learn how to make traditional decorations for a greener Christmas with the National Trusts how to video guides. With simple step-by-step instructions, you can get the whole family involved in the festive fun.
Crafty festive fun starts here
The Christmas Lectures are the world's leading science lectures for young people and have been inspiring children and adults alike since 1825. The Christmas Lectures established an exciting new way of presenting science to young people so why not take a moment during the festive holidays to delve into Christmas Lectures of the past.
Get exploring here
Father Christmas, Santa Claus, St Nick… we think we know who's responsible for delivering our presents on Christmas Eve. But who plots the sleigh's route, triple checks the presents and manages air traffic control on the all-important night? Mother Christmas, of course!
This light-hearted and lively tale will introduce you to a new festive hero, and bring much-loved Christmas traditions careering into the 21st Century.
Watch it here
The online show is available for free (and there are lots of others to enjoy too!), and if you're able to make a donation it would be much appreciated.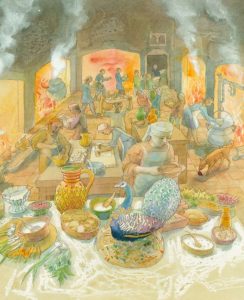 Explore five Christmas highlights from the pantries, butteries, larders and kitchens of medieval England. Special effort was made across the social spectrum within Christian households to mark the occasion, whether with very fancy dishes in the wealthiest of monasteries and castles, or simply a larger portion of food and drink (alcoholic and otherwise) in the homes of peasants across the kingdom.
Find out what they use to eat and drink! on Christmas Day here
Karl has shared his top tips on how to make your very own (w)rap (gettit?!). Writing and performing a rap is a great opportunity to learn new words and grow more confident in performing. It even helps you express your emotions, learn about poetry through rhymed sentences and could make the perfect Christmas present for your friends and family too.
Get writing here and to find tons more festive inspiration & ways to entertain the kids, click here
Make yourself comfortable as you explore the story of Jesus' birth and create Christmas crafts to bring festive cheer to your home through these festive videos.
Tune in here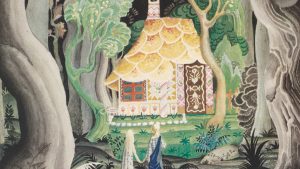 Think about the edible treats from your favourite stories, such as Bruce Bogtrotter's chocolate cake from Roald Dahl's Matilda or write instructions for one of the feasts that appear magically on the tables at Hogwarts and then think about your favourite recipes.
Start your recipe book here
CINEMA
An adaptation of the Tony and Olivier award-winning musical. Matilda tells the story of an extraordinary girl who, armed with a sharp mind and a vivid imagination, dares to take a stand to change her story with miraculous results.
When a group of mercenaries attack the estate of a wealthy family, Santa Claus must step in to save the day (and Christmas).From 87North, the bare-knuckle producers of Nobody, John Wick, Atomic Blonde, Deadpool 2 and Fast & Furious Presents: Hobbs & Shaw comes a coal-dark holiday thriller that says you should always bet on red.
Jake Sully lives with his newfound family formed on the planet of Pandora. Once a familiar threat returns to finish what was previously started, Jake must work with Neytiri and the army of the Na'vi race to protect their planet.
Puss in Boots discovers that his passion for adventure has taken its toll: he has burned through eight of his nine lives. Puss sets out on an epic journey to find the mythical Last Wish and restore his nine lives.
The joyous, emotional, heartbreaking celebration of the life and music of Whitney Houston, one of the greatest female R&B pop vocalist of all time. Tracking her journey from obscurity to musical superstardom.
Looking ahead
Margot Robbie and Brad Pitt star in this a tale of outsized ambition and outrageous excess, it traces the rise and fall of multiple characters during an era of unbridled decadence and depravity in early Hollywood.
MAKE THIS
These no bake mini gingerbread houses look super cool and most importantly, super easy from the brilliant Red Ted Art.
Follow the recipe here
On Christmas Eve night, as Father Christmas is rushing from house to house to deliver presents to all the good girls and boys, his reindeer helpers often need a quick snack to keep them going on their busiest night of the year. Get ready to guide Santa's reindeers to your home on Christmas Eve with this RSPCA recipe that doesn't include glitter, which is very bad for flying reindeer and other garden wildlife.
Find the recipe and how to make it here
Check out these snowflake activities to create your own festive decorations and explore space, shape and symmetry with Maths on Toast. .
Get started here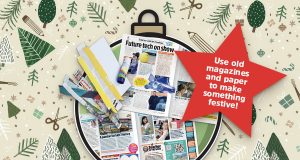 Ditch the plastic and glitter in favour of some homemade decorations. Find out how to make 3D baubles, paper wreaths, Christmas houses and decorations too. And if you want to share your festive creations with The Week Junior team before 24th December, you could enter their competition.
Read about it here
Real Christmas magic doesn't come from the latest must-have toy. It comes from Santa himself so bring your little ones some Christmas magic with their own unique NSPCC Letter from Santa. By donating too, you'll help Childline to be there for all children who need support.
Find out more here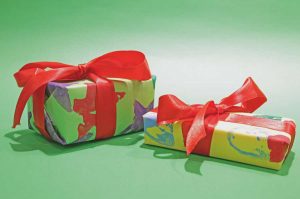 Check out Tate Kids 'Make your own wrapping paper' activity. Using potato printing you can create some colourful arty designs or get festive and sketch out some christmassy designs on your potato stamp.
Start creating here
If you need to keep your elves, big and small, busy you find plenty of creativity with Elf for Christmas including finger puppets and paperchains.
Get busy here
Enjoy these super cute crafts when you need some festive downtime at home. There's a 3D paper reindeer as well as mini bobble hats.
For more inspiration, click here
READ THIS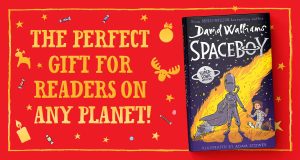 Meet space-obsessed Ruth, who dreams of stars, alien invasions and creatures from Mars! When a UFO crash-lands in her cornfield, she finds a mystery – and an adventure – beyond her wildest imaginings…
Go back to the Space Race with this hilarious and action-packed story, full of laughs – and a secret that could change the course of history…
Find out more here
Join Penny and Wishyouwas on an enchanting adventure through the secret world hidden in the tunnels beneath the streets of London. Can Penny save the Sorters from the sinister Royal Mail Catcher and deliver a joyful Christmas?
Find out more here
Hop into Christmas with the Bunny Adventures in the brand-new We're Going on a Sleigh Ride. Full of festive fun and winter magic, this lift-the-flap adventure is perfect for little ones to enjoy time and again!
To find out more here
LISTEN TO THIS
Santa's Got A Podcast The Santa Daily
It's December which means Santa Claus is getting ready for his big day. Although he's a really busy man, Santa's elves have set up a recording studio at the North Pole and Santa's agreed to make a podcast with Fun Kids Radl.
Find out more here
Tune into Fun Kids Radio and join their presenters from across the UK as they give you interesting and fun things to keep you busy at home and while you're out. There's a new episode out every Monday.
Find out more here
DOWNLOAD THIS
Let your children mark festivities by virtually decorating rooms. Festive People is a augmented reality app for kids. Kids can make it snow in their living room, get Santa to appear at their fireplace, decorate their Christmas tree and throw snowballs and charms. Celebrate Christmas and New Year with friends and family wherever they are in this AR Game.
Devices: iPhone, iPad and Android – Free
NORAD Tracks Santa Claus is the official app of the NORAD (North American Aerospace Defense Command) Tracks Santa program to track Santa's whereabouts around the globe as he delivers presents to kids, naughty and nice, but only if they're asleep. The free app for iOS and Android links to the famous website that lets you and the kids enjoy a countdown clock to Christmas Eve and also includes an arcade with a different and challenging game to play every day until Christmas Eve. You can also listen to Christmas music, watch videos, and read books. On Christmas Eve, the program starts tracking Santa's travels on a route known only to him, and presumably, his reindeer crew!
Devices: iPhone, iPad – Free
BANKSIDE FROST FAIR, London, until 31st January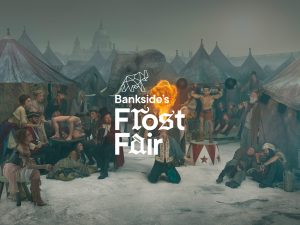 This winter, Bankside is celebrating one of the most extraordinary events in London's history – the Frost Fair. From circa 1605 to 1814, the surface of the River Thames froze over 24 times, bringing all trade on the water to a standstill. So the people of Bankside took to the ice, creating 'Frost Fairs', with a sensational cornucopia of markets, amusement, food, drink, games, pubs, shops, entertainment and general revelry!
Immerse yourself in innovative augmented reality installations, follow street art trails, feast on special Frost Fair themed food and drink and enjoy inspired workshops from lino-printing to wreathmaking.
To find out more & to download, click here
LOOKING AHEAD TO 2023
Imagine Children's Festival, Southbank Centre, 8th – 18th February 2023
The Imagine Children's Festival is the largest festival of its kind in the UK dedicated to families experiencing and enjoying all kinds of art and culture together. There are over 160 events jam-packed into12 days and over 50% of the festival is completely free.
To find out more & to book tickets, click here
BBC Earth Experience, The Daikin Centre, Earls Court, from 30th March 2023
Experience an unforgettable journey through the natural world and explore the extraordinary diversity of our seven unique continents on the most epic scale. This immersive journey, with bespoke narration from David Attenborough, features breath-taking footage from Seven Worlds, One Planet, projected on multiple multi-angle screens using the very latest digital screen technology.

To find out more & to book tickets, click here


Step into the world of the colossal titanosaur Patagotitan mayorum, the largest known creature to have ever walked our planet. On display for the first time ever in Europe, this is your chance to meet this extraordinary dinosaur up close. In a fun, interactive exhibition, walk beneath the towering titanosaur, touch a cast of its skull and see how you measure up to this gigantic sauropod.
Aimed at ages 5+, adult tickets from £16.00, Child £9.00
To find out more & to book tickets, click here
Out-of-work actor Daniel will do anything for his kids. After losing custody in a messy divorce, he creates the alter ego of Scottish nanny Euphegenia Doubtfire in a desperate attempt to stay in their lives. As his new character takes on a life of its own, Mrs. Doubtfire teaches Daniel more than he bargained for about how to be a father.
A hilarious and heartfelt story about holding onto your loved ones against all odds, MRS. DOUBTFIRE is the musical comedy we need right now.
Aimed at ages 7+, tickets from £36
To find out more & to book tickets, click here
Disney's iconic Winnie the Pooh, Christopher Robin and their best friends Piglet, Eeyore, Kanga, Roo, Rabbit, and Owl (oh… and don't forget Tigger too!) have come to life in a beautifully crafted musical stage adaptation.
To find out more, click here
If you find our guide useful, please share Top Picks with your family and friends and sign up to the newsletter.
Brought to you by The LittleBird Family Pass – saving families money all year round. To find out how, click here