The LittleBird Family Pass Top Picks May Half Term & Jubilee Celebrations Sorted
We've rounded up some great activities and events to help you and your family stay entertained, inspired and active throughout the May Half Term and The Queen's Platinum Jubilee celebrations with the only problem, how to fit it all in! So whatever ages you're looking to entertain this half term and whatever your budget, when the cry goes up, "What are we doing today?" you'll have some inspiration. So get comfy, put the kettle on and get reading.
If you find our guide useful, please share Top Picks with your family and friends and sign up to the newsletter.
Brought to you by The LittleBird Family Pass – saving families money all year round. To find out how, click here

TOP PICKS OF THINGS TO DO
More than 1,500 beacons will be lit throughout the UK, Channel Islands, Isle of Man and UK Overseas Territories, and one in each of the capital cities of Commonwealth countries in recognition of The Queen's long and selfless service. The beacons will enable local communities, individuals and organisations to pay tribute to her as part of the official celebrations.
Find out more here
Over 20 million seeds were planted at the Tower of London this spring where a spectacular, colourful, vibrant field of flowers now fills the Tower's moat to celebrate the Platinum Jubilee of Her Majesty the Queen.
On arrival, visitors can grab a mat and slide down into the moat on the Tower of London's Superbloom slide and follow the visitor route through the display. Or for a more conventional entry into the blooms, there is a main fully accessible visitor entrance.
Find out more here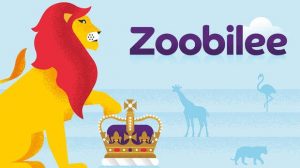 Celebrate the Queen's Platinum Jubilee this May Half Term with Zoobilee at ZSL London Zoo.
Bring your favourite cuddly toy to take part in the wildest Teddy Bears' Picnic in town, take a walk on the wild side with ZSL's bug hunting and pond dipping sessions, or create your own animal crown to wear as part of some environmentally friendly crafts. Plus animal talks, face painting, quizzes and trails, and don't forget over 15,000 animals!
Standard tickets, adult £2.50 and child £21.12. Pre-booking is essential. Find out more here
Fancy heading to ZSL Whipsnade Zoo, you can also celebrate Zoobilee there too, click here

Food: we love it and we can't live without it. But the world is changing, and so is what we eat. Step into the future of food with art installations and exhibitions including weekend drop-in workshops and activities for families.
Artist Tanya Schultz (a.k.a. Pip & Pop) exhibition When Flowers Dream showcasing an eclectic mix of vibrant artworks made from everyday materials such as sugar, candy, and assorted craft materials. They look good enough to eat, start drooling here
Tickets Adults £15, Kids, £5, Under 4s free. Find out more here
Top Tip: Discover exclusive Kew Gardens savings and join the Family Pass. Find out more here
Rip, snip, stick, cut and create a colourful collage at Tate Modern. Explore the dreams and fantasies of surrealism and bring your dreams to life by making a magical montage inspired by a special moment in your life.
The activity is free but you'll still need to book a timed entry slot. Find out more here
Offering a summer of free entertainment, this year's festival promises a 1930s Miami vibe taking place on banks of the Thames over three locations – The Scoop, Hay's Galleria and The Pier.
The programme is themed by day and includes Gospeloke (a karaoke night backed by a live Gospel Choir), Dabbers Bingo (the much-loved game injected with music and performers), Hip Hop Weekender (interactive workshops and dance battles between world-renowned artists), Tears of Jenny Greenteeth (the London debut of a Ballet Folk performance) and Twelfth Night (a modern take on the Shakespeare classic – set on Love Island),
Find out more here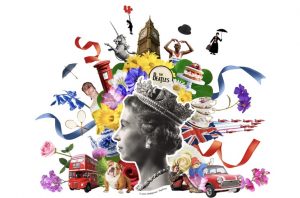 The annual floral art show coincides with the Chelsea Flower Show and is London's largest free-to-attend festival of flowers. This year's theme, inspired by the Queen's Jubilee, is 'British Icons' and draws inspiration from the characters, symbols and emblems across the UK.
Find out more here

Dippy, the nation's favourite dinosaur, returns to the Natural History Museum this May.
Find out more here
Poetic and humorous – the six guys in Machine de Cirque have everything they could want. Only one problem – they're alone in the world. Their quest is to contact other survivors with the help of a strange machine. Reckless, touching and comical, these six characters masterfully handle a teeterboard, juggling clubs, a drum kit and even a bath towel!
This acclaimed Canadian company combines circus, spectacle, storytelling and live music in their witty and wondrous productions.
Tickets from £18. To find out more and book tickets, click here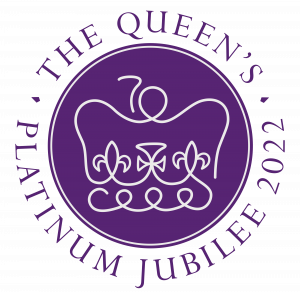 With tons of celebrations planned for the extended bank holiday weekend, you'll find what's going on and when on the official site. Plus Street Party and Big Jubilee Lunch support too. Check out the events happening near you by entering your postcode.
Get stuck in here
Head out on the dancefloor for an afternoon colliding traditional and hip-hop dance to magical effect.
Maypole, clogging and ceilidh meet street, house and breakdance, with a hint of African and Bollywood thrown in, all to a live soundtrack of fiddle and beatboxing. Watch the Step Hop House performance, then join in with two workshops.
Free, find out more here
Top Tip: Special offer. Use promo code LITTLEBIRD30 to save 30% on tickets for Punk Alley at the Southbank Centre's Purcell Room's between 1st – 3rd June, details here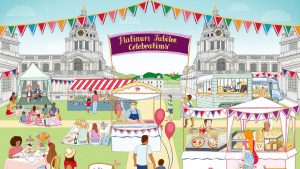 Promising a whole host of activities taking place throughout the Jubilee weekend – from free games on the lawns and Jubilee craft making, to food and drink stalls, theatre, spectacle, Royal tours and much more.
Find out more here
A family day for children of all ages and abilities to celebrate and explore playing in the park. There will be tentfuls of free-play fun including junk modeling, music making, dressing up and getting messy…encouraging children to get creative exactly as they choose.
Free, find out more here
Top Tip: Head to Hyde Park on Tues 31st & Weds 1st for Discovery Days: Royal Celebrations where the kids can make a nature crown. Also free, find out more here
The newest immersive experience from Layered Reality allows you to step back in time to 1605. The fuse of rebellion is lit. The peace of the nation balances on a knife edge. Who will you trust?
You won't just witness the action, you'll play an active role in one of the greatest stories in British history. Your mission: go undercover, infiltrate the plotters and become part of history's most daring conspiracy!.
Aimed at ages 10+, Tickets from £40
Top Tip: Use Code LITTLEBIRD10 for £10 off 2 or more standard off peak tickets. Find out more here
For free live music, circus acts, street performers and a whole lot of dance, head to Wembley Park to celebrate the Jubilee. With five stages of live acts and DJs, a giant street party is promised. You'll be able to participate in free lessons taught by professional dancers on stages. There are interactive areas with selfie stations and photo booths. Plus tons of family-friendly activities including face painters, bubbleologists, stilt walkers, street dancers and pavement artists.
A free event, find out more here
This hands-on, fully interactive gaming event features the very best video games and consoles from the past five decades. From Pong to Pacman and Minecraft to Mario, there's something for everyone, whether you're a retro games fan, a serious gamer or just want to beat your family at Mario Kart.
Play against friends in multiplayer showdowns, rediscover your childhood favourites and test out some of the latest virtual reality experiences at this ultimate gaming extravaganza.
Tickets From £8. To find out more and to book tickets, click here
Top Tip: While you're there, check out Stephen Hawking at Work and explore incredible objects from Professor Stephen Hawking's office in this free display. Find our more here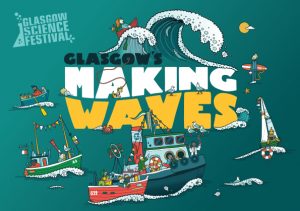 Glasgow Science Festival is making a splash with the theme 'Glasgow's Making Waves'. Venues across the city including the Glasgow Botanic Gardens, the Riverside Museum and the St Enoch Centre will host 50+ live events during the 16th annual festival. Enjoy wave-themed events, including gravitational wave astronomy, artist-led soundwalks, and Betty the e-waste basking shark.
Almost all events are free of charge. Find out more here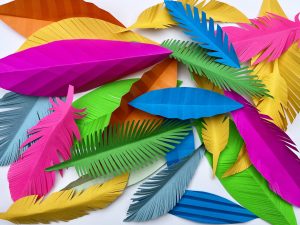 Everyone is invited to create spectacular paper birds with graphic designer Bethan Durie in this family's design workshop. Let your creativity flow as you craft colourful feathers and beaks, and get your paper creations to flap their wings.
Free event, find out more here
Top Tip: Discover more family focused workshops and activities by clicking here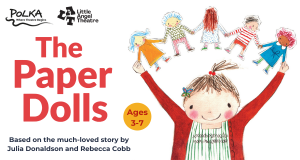 When a little girl makes a string of paper dolls, she takes them by the hand on a fantastical adventure. Whirling through the home and garden, they fly through the air, until they are confronted with some very sharp scissors…
Paper Dolls is based on the original book The Paper Dolls, written by Julia Donaldson and illustrated by Rebecca Cobb.
Aimed at ages 3 – 7. Tickets from £14. Find out more here
Head to the forest and have an outdoor adventure with Go Ape. From Treetop Adventures for all ages that offer intricate crossings, wobbly bridges and zip wire finales to Net Adventures that promise treetop bouncy nets linked by walkways 30 feet above the forest floor, inflatable balls and super slides.
Tickets from £23. To find out your nearest location and to book, click here
Top Tip: Discover exclusive Go Ape savings and join the Family Pass. Find out more here
Experiential cinema is back, courtesy of Backyard Cinema. Catch your first flight of the summer with Backyard Airlines as you're transported to the sun-kissed beaches of Los Angeles and Miami. Lay back into giant beanbags, stick your feet in the sand and experience movie magic in these stunning beachscapes. Offering tons of family favourites including Fantastic Beasts: The Secrets of Dumbledore, The Batman, Moana, Back to the Future, Encanto, West Side Story, Sonic the Hedgehog, The Bad Guys and more. All you need to do is decide if you'd rather visit LA or Miami!
Tickets from £20. To find out more and book tickets, click here
To discover exclusive Backyard Cinema savings, join the Family Pass. Find out more here
With over 100 connected trampolines and innovative zones to get you bouncing, climbing, and somersaulting Freejumping is pure fun for all ages. Bounce to new heights, learn new tricks, get moving.
Tickets from £27. Find out more here
Giffords Circus offers a magical nod to old fashioned circus with a glamorous twist. Step inside the tent into a colourful madcap world of acrobats, jugglers, horses, musicians, dancers and Tweedy the Clown.
Tickets from £15 for adults, and from £10.00 for kids.
To find out more, click here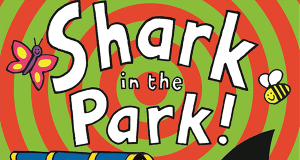 Underbelly Festival returns to it's new London homes, Cavendish Square in the heart of Central London's Oxford Street District and Earls ourt. Offering it's usual eclectic mix of shows you can enjoy cabaret, circus, variety and plenty of family entertainment, performed in the beautiful Spiegeltent surrounded by outdoor bars and delicious street food eateries.
The family programme includes Shark in the Park, Morgan & West Unbelievable Science, Showstoppers, Baby Loves Disco, Comedy 4 Kids and La Clique.
Tickets from £12.50. Find out who's on and when here
To discover exclusive Underbelly Festival savings on family shows, join the Family Pass. Find out more here
With tons of park activities on offer at all locations, Inflata Nation ticks everyone's box. There are Inflata Super Slides, quadruple obstacle courses, Inflata climingin walls, bumpy slides, tipping slides, ball pools, duel platforms, inflatable bubbles, and more! Plus, there's a mini inflatable area for the under 4's including a ball pool and soft play.
Tickets from; Ages 4 to 15 and Adults – £9.99, Under 4 – £5.99. Find out more here
To discover exclusive Inflata Nation savings at the Manchester location, join the Family Pass. Find out more here
Whether you are a fanatical supporter, part-time punter or sporting skeptic, enjoy discovering the remarkable design stories behind the world's beautiful game.
Journey through more than 500 objects, films and interviews in sporting performance, kit development, stadium design and more and immerse yourself in iconic football moments with star objects telling the stories of club legacies and game legends such as Messi, Pelé, George Best and Diego Maradona and more.
Tickets; Adult £16.80, Child £8.25. To find out more and book tickets, click here
Enter into the world of superheroes to explore the representation of foundlings, orphans, adoptees, and foster children in comics, graphic novels and sequential art from around the globe.
DC's Superman, who was found by his adoptive parents, is one of many comic heroes who are orphans: Spider-Man's parents die in a plane crash; Batman's parents are killed in a street robbery; and Black Panther – whose mother dies soon after childbirth and whose father is killed – is known as 'the Orphan King'. Marvel's X-Men experience both discrimination and social ostracisation. The superheroes' early life experiences impact on their roles and the stance they take over good and evil in their comic lives.
Tickets; Adults £9.50 Kids £7.50 To find out more & to book tickets, click here
Created with bestselling, multi award-winning author and illustrator Rob Biddulph. This immersive world of play and storytelling has something for everyone.
At The 100 Story Hotel there are all sorts of guests; lions and tigers, dinosaurs and bears. Some sausage dogs are having a party on the hotel beach. And that's to say nothing of the dedicated staff. The porters are penguins, the housekeeping team is headed up by a handy octopus and the concierge is a polar bear.
Although the hotel is usually full of 100 amazing stories, one story has just gone missing! Your help is desperately required to find the naughty culprit. Can you follow the clues and track them down?
Aimed at ages 0 – 8. Tickets; £3 To find out more & to book tickets, click here
Inspired by the hit ITV show, Ninja Warrior UK offers supervised activity and fitness venues throughout the UK. You can climb, balance, jump and swing across different obstacles using and developing your Ninja skills. A great place for supervised family activities and for keeping fit.
Aimed at ages 5+, tickets from £12
Find out more here
CINEMA RELEASES
Follow-up to the 2019 feature film in which the Crawley family and Downton staff received a royal visit from the King and Queen of Great Britain.
Dr. Stephen Strange casts a forbidden spell that opens the doorway to the multiverse, including alternate versions of himself, whose threat to humanity is too great for the combined forces of Strange, Wong, and Wanda Maximoff.
Claimed to be the most thrilling blockbuster we've had in years!
The wait is finally over and after more than thirty years of service as one of the Navy's top aviators, Pete Mitchell is where he belongs, pushing the envelope as a courageous test pilot and dodging the advancement in rank that would ground him.
The Belchers try to save the restaurant from closing as a sinkhole forms in front of it, while the kids try to solve a mystery that could save their family's restaurant.
Looking ahead
Four years after the destruction of Isla Nublar, dinosaurs now live–and hunt–alongside humans all over the world. This fragile balance will reshape the future and determine, once and for all, whether human beings are to remain the apex predators on a planet they now share with history's most fearsome creatures in a new Era.
To discover exclusive cinema savings, join the Family Pass. Find out more here
CREATE YOUR OWN ADVENTURES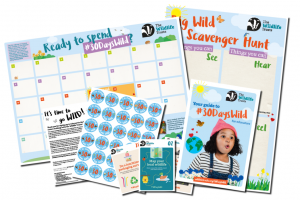 30 Days Wild is The Wildlife Trusts' annual challenge where they ask everyone to do one wild thing a day throughout the month of June.
Sign up to receive a free pack and receive lots of fun activities throughout the month to keep you inspired. To find out more & sign up for free, click here
Wildlife Watch has some top tips for taking awesome photos of wildlife and nature and you don't need a fancy camera, sometimes a photo on a phone can be twice as good.
Find out how here and for more outdoor activity inspiration, including making your own den and pond in a bucket, click here

Why not try a Wild Sleepout, with top tips from the RSPB. A night under the stars promises a whole new experience. There are all kinds of wildlife that wake up when it gets dark along with a sky twinkling with stars, planets, satellites, planes and if you're lucky, shooting stars.
You could camp in a tent, under a blanket or even on a trampoline! Stay out for the whole night, or try just a few hours and experience nature after the sun goes down – it's up to you.
Find out more here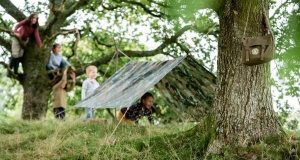 Learn about the benefits of being outside from the experts at The Den Building Company and enjoy reading their top tips.
Be inspired here
ONLINE ANYTIME
Bertie is an environmental entertainment & education series. Bertie is a bottle and lives at the rubbish dump, stuck in landfill. Lilly is a stork and Bertie's best friend. Bertie has to stay at the dump because he cannot fly, but Lilly travels across the skies to lots of new and different places.
Lilly meets a different animal in a different place in the world in each episode, and children will learn about different environmental issues and consider how they can take their own steps to help combat climate change.
Aimed at ages 3 – 8. To find out more & watch the video, click here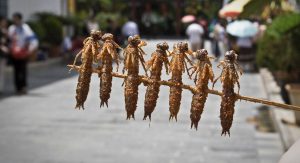 Jelly fish chips anyone? Next time you're having dinner together, why not have a chat about foods we might be enjoying (or not!) in the future.
With current farming, fishing and industrial practices having a negative impact on nature, the way we eat needs to become much more sustainable so discover what could become UK dinnertime staples of the future with the Natural History Museum.
Find out what's for dinner here

Make some playful portraits with this free activity book that features portraits of rebels, believers and dreamers; people who pushed against boundaries and got amazing things done. You can download the whole activity book here or find things to do, draw and make whilst you explore individual sitters including Malala Yousafzai, Nick Park and the Bronte Sisters.
Get playful here
Explore the British Library's archives of interviews with some of our most well known authors, poets and illustrators including Jacqueline Wilson, Joseph Coelho, Quentin Blake to hear memories, gain insight, find out secrets and discover their top tips. Find them and more, click here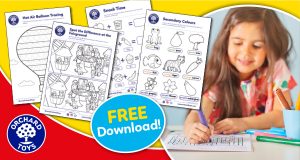 Have a browse through Orchard Toys range of free, printable worksheets and downloadable activities that are fun, educational and perfect for learning at home. With everything from numeracy and literacy activity sheets to craft ideas, colouring sheets and recipes.
Start browsing here
MAKE THIS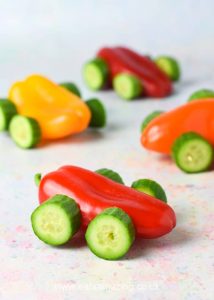 Turn simple veggie crudites into something fun with this Eats Amazing recipe for vegetable cars – vroom vroooom! Get building here
If you're looking for street party decorations or crafts at home, you'll find tons of inspiration from Red Ted Art. Crowns, bunting, flag making and baking – get hands on here
Make your own glow worm night light inspired by Roald Dahls' James and the Magic Peach from bits and bobs around the house. Find out how here
Cut, rip and stick to make art with cardboard, get inspired here
Head over to Eats Amazing for plenty of Jubilee themed ideas and inspiration, perfect for the kids to get involved with. From Berry, Coconut & Watermelon pizza to summer berry skewers, crown cupcakes to strawberry & cream cones mmmmmm get stuck in here
READ THIS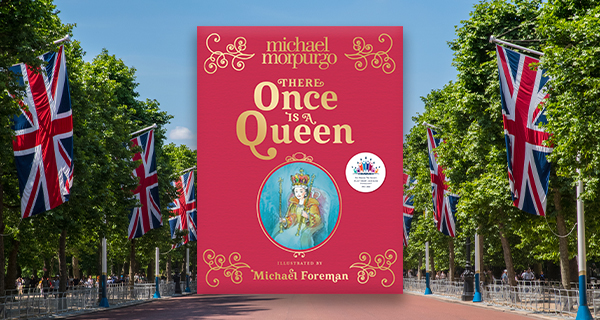 From Sir Michael Morpurgo comes a poetic celebration of Queen Elizabeth, gloriously illustrated throughout by acclaimed artist Michael Foreman. Beginning with the queen as a little girl, planting an oak tree with her father, There Once is a Queen follows her incredible story in a way that will bring this historic reign vividly to life for readers, big and small, around the globe. This commemoration of the Platinum Jubilee marks a unique moment in our shared history and will be a treasured keepsake for generations to come.
Find out more here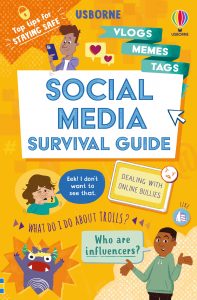 Empower your kids to stay safe online with this fun, comprehensive guide for kids aged 10+.
Packed with entertaining illustrations alongside practical information, the Social Media Survival Guide answers questions about all aspects of social media – the good AND the bad – making it a must-have tool for young people (and parents) to help navigate the online world safely and confidently and learn the best approaches to taking care of themselves.
Find out more here
WATCH THIS
But do this first…
A relatively new campaign with a simple message – Kids read more with the subtitles on. Turning on the subtitles while children are watching television can double the chances of a child becoming good at reading, meaning that TV time becomes reading time.
Find out more here and turn on the subtitles!
It's been six months since the Battle of Starcourt, which brought terror and destruction to Hawkins. Now, a new and horrifying supernatural threat surfaces, presenting a gruesome mystery that, if solved, might finally put an end to the horrors of the Upside Down.
Jubilee Celebrations Coverage
Grayson's Art Club: Queen's Jubilee Special, Wednesday, May 25, at 10pm on C4
Elizabeth: The Unseen Queen, Sunday, 29 May on BBC One and BBC iPlayer
The Queen's Birthday Parade (Trooping the Colour), Thursday, June 2 BBC One.
The Jubilee Service of Thanksgiving from St Paul's Cathedral is the first event on Friday, June 3 BBC One.
The Jubilee Service of Thanksgiving from St Paul's Cathedral on Friday, June 3, BBC One.
Watch The Queen: 70 Glorious Years on the BBC and BBC iPlayer on Saturday 4 June. Timings TBC.
Looking ahead
Adam Sandler returns to Netflix with his latest original movie called Hustle. Sandler stars as basketball scout Stanley Sugarman, who helps a new recruit make his way in the NBA. Hustle also stars Queen Latifah, Ben Foster, and Robert Duvall. The sports drama is sure to bring the inspiration when it arrives on Netflix on 8th June.
Reunited by their father's death, estranged siblings with extraordinary powers uncover shocking family secrets — and a looming threat to humanity.
LISTEN TO THIS
This weekly podcast, British History: Royals, Rebels, and Romantics meets famous and infamous characters, walks with playwrights and peasants, and wanders through castles and cathedrals. New episodes every Wednesday. Have a question about British history, something you've always wanted to know? Just ask!
Faris's mum used to say that 'you should use things, not people, and love people, not things.' Audrey, had a teapot from the Queen's Jubilee way back in 1977! Faris was fascinated with the beautiful teapot, until…he reached to take a closer lo-SMASH! Uh-oh, what is Audrey going to say?!
DOWNLOAD THIS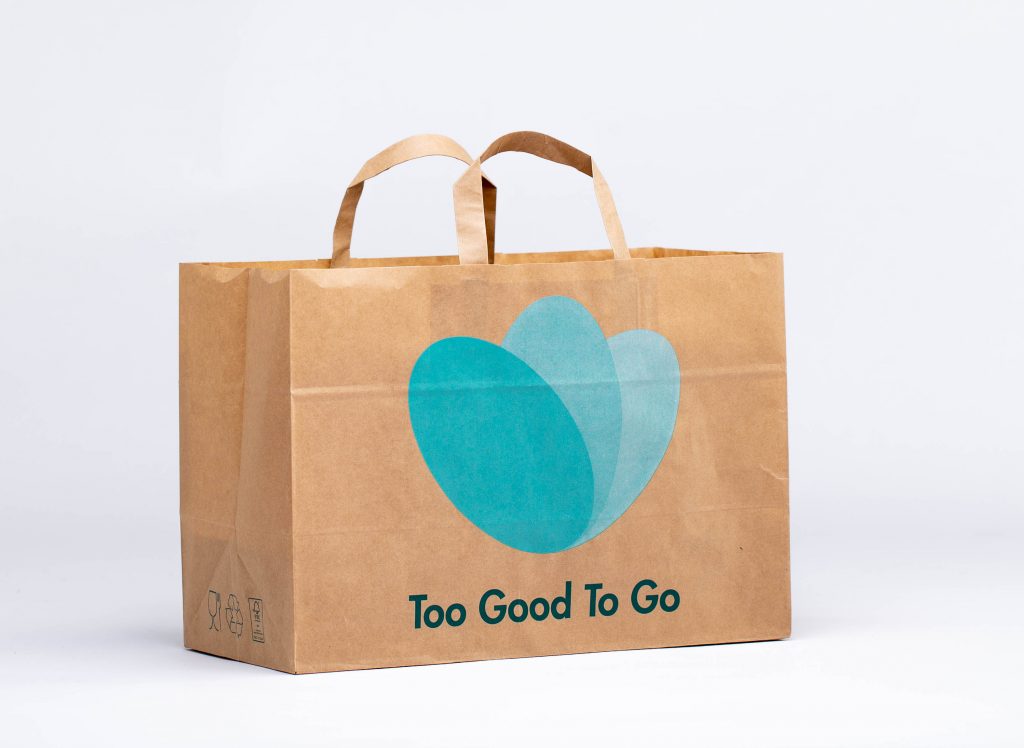 Help fight waste and food costs – with nifty APP that lets you buy surplus food at great price.
Every day, delicious, fresh food goes to waste at cafes, restaurants, hotels, shops and manufacturers – just because it hasn't sold in time. The Too Good To Go app lets you buy and collect this food – at a great price – so it gets eaten instead of wasted. You won't know exactly what's in your order until you pick it up – it's all part of the surprise. Download the app to get started.
As soon as you book a flight, hotel, car or other reservation, simply forward it to plans@tripit.com and they'll automatically add it to your comprehensive itinerary. Seamlessly sync travel plans to your calendar or share them with anyone you choose.
No more frantically searching through your inbox for important details like when your flight gets in or the confirmation number for your hotel. Find them in a flash with TripIt – even when you're offline. Access this information hands-free with Siri shortcuts!
Upload PDFs, photos, boarding pass and digital passport QR codes, and more to your travel plans, so everything is in one place.
Winner of British Bank Awards – Innovation of the Year. Everyone can use their website to check they're not overpaying for energy, broadband and their mobile phone. And if you find you are, Snoop will help you switch and save.
The Refill app connects you to places to eat, drink and shop with less waste.
LOOKING AHEAD
Strange things are happening once again. Only the bravest guests are invited to discover the secrets within the walls of the Hawkins lab. There may be the occasional testing, analysis, or psych evaluation. Don't worry it's safe… perfectly safe..
Aimed at ages 13+. Find out more here
Take yourself on a brick-built adventure at BRICKLIVE in the Park. Discover a world of giant sculptures, tour through a land of mythical beasts, build your own creations in multiple themed zones, test your Ninja skills on the assault course and perfect your craft with Master Builder classes.
Tickets £20.50 with morning and afternoon sessions. To find out more, click here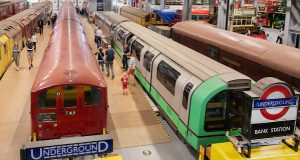 Everyone can play their part in making London a net-zero city, and you can discover first-hand the important role public transport is playing to keep the city green.  During the special 'Act-on It!' open days, the Depot is opening its doors so you can see its many historical artefacts and one-of-a-kind collection objects that tell the story of London and its transport network over the past 220 years.  
Tickets; Adults £15 and 4 – 17 £7.50, 3 and under free. To find out more & book tickets, click here
England is hosting this year's UEFA Women's EURO 2022. With venues in Brighton & Hove, London, Manchester, Milton Keynes, Rotherham, Sheffield, Southampton, Trafford, Wigan & Leigh, it's the second time England have staged the competition after 2005, when Germany triumphed.
Find out more here
This immersive genre-defying exhibition will offer a once in a lifetime adventure through the cosmos to explore visions of the future through the science of today.
Guided by an artificial intelligence of alien origin, you will be placed at the heart of an exciting science fiction story. Board and explore a unique spaceship, scout an unknown planet, and investigate how scientists and science fiction creators have imagined and built new worlds to better understand our own.
Tickets: Adult £20, Ages 8+ £18, Under 7s Free. Find out more here
A global premiere as Joe Hisaishi and the RSC bring Studio Ghibli's enchanting classic coming-of-age film to the stage.
Exploring the magical fantasy world of childhood and the transformative power of imagination, My Neighbour Totoro follows one extraordinary summer in the lives of sisters Satsuki and Mei as they are swept up in exciting adventures with their new neighbours – transported to a long-forgotten realm of spirits, sprites, and natural wonder.
Tickets from £10. Find out more here
If you find our guide useful, please share Top Picks with your family and friends and sign up to the newsletter.
Brought to you by The LittleBird Family Pass – saving families money all year round. To find out how, click here