The LittleBird Festive Family Pass Top Picks Bumper Guide
---
Christmas is nearly here and whilst a lot of us may no longer be allowed out and about as freely as we'd like to be there's plenty of great activities and events to help you and your family get in the festive spirit without having to leave the house!
If you find our guide useful, please share Top Picks with your family and friends and sign up to the newsletter. We publish our blog every two weeks but we promise the fun below lasts a lot longer than that!
VIRTUAL EVENTS DATED
Puss-cat's First Christmas, Little Angel Theatre
From Wednesday 16th December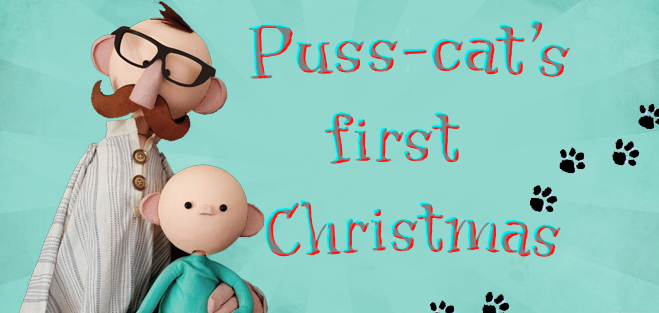 It's a snowy Christmas Eve. Dad is busy with preparations for Christmas Day and Baby and Puss-cat are keen to help out as best they can. Everyone is excited, especially Puss-cat. This is his first Christmas. He can hardly contain himself at the thought of a visit from Santa! However, not everything goes to plan…
Join the cast of the Little Angel Theatre's production of Sleepyhead and their latest family member, Puss-cat, for a serving of seasonal silliness.
This production will be released for free on the Little Angel Theatre YouTube channel but donations would be much appreciated. Find out more here

Looking A Lot Like Christmas
A Donmar festive concert
Premiering 7:30pm on Wednesday 16th December
The Donmar Warehouse invites you to join us for a special festive concert full of joy and reflection. Filmed in the beautiful setting of St Paul's Church in the heart of Covent Garden, affectionately known as The Actors' Church, this hour-long concert offers audiences musical numbers, sketches and seasonal poetry. With performances by artists including Imelda Staunton, Jim Carter, Minnie Driver, Giles Terera, Rosalie Craig and Sharon Rose.
Join these Hollywood and West End stars for a moment of brightness and warmth as we come together (albeit virtually) to mark the most wonderful time of this most unusual of years.
The concert will be available to watch here until Tuesday 5th January.
Looking A Lot Like Christmas is part of YouTube's 12 Days of Culture charitable programme.
A Celebration of Christmas, St Paul's Cathedral
Thursday 17th December @ 7pm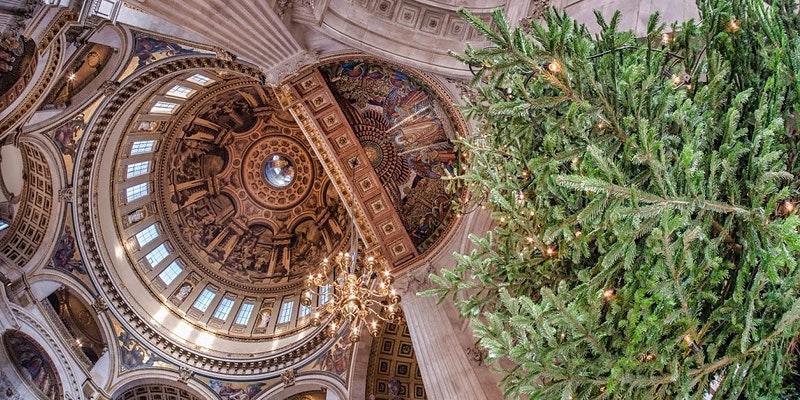 This usually sold-out Christmas concert, which takes place under the iconic dome of St Paul's, will be live-streamed for the first time to people across the UK and the world. Celebrity readers join the Cathedral Choir and the City of London Sinfonia for a glittering evening of words, music, meditation and laughter.
It's free but you need to register for access on Eventbrite. Tickets will be in the form of a link within the email and will only remain active for 48hrs.

The Snow Queen by the Iris Theatre
Online interactive adventure
19th – 26th December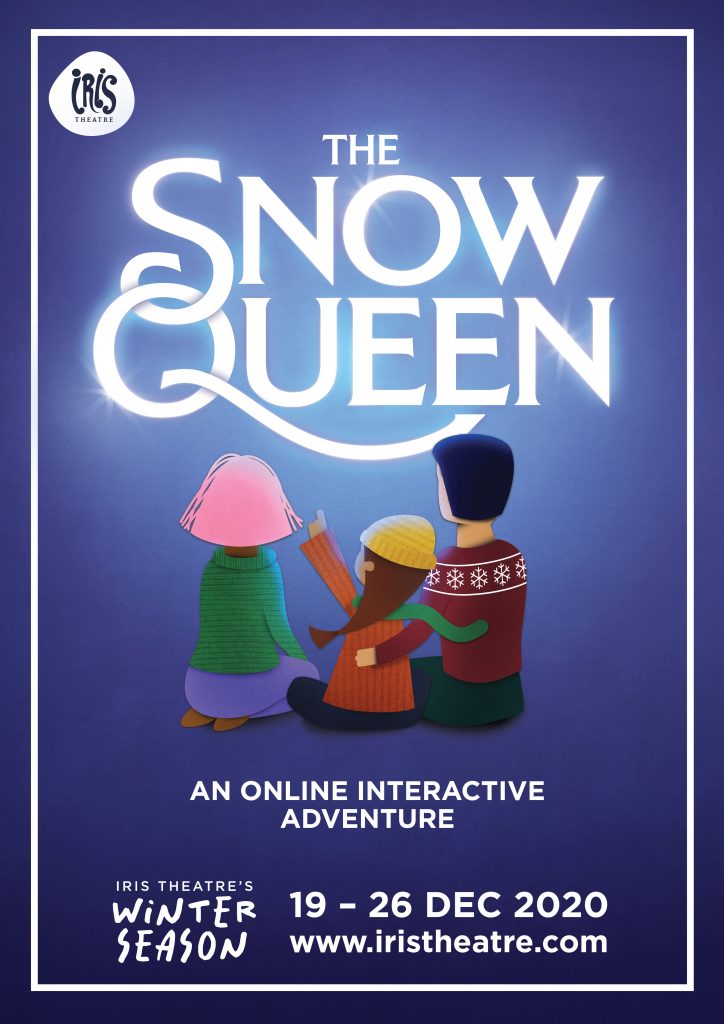 From the comfort of your home, join Holly this Christmas for a magical, snow-filled adventure, inspired by the classic fairy tale 'The Snow Queen'.
Clap your hands, make some magic and join in with the whole family, wherever they are in the world.
This interactive, online, storytelling adventure which is part of the theatre's Winter Season uses innovative new technology enabling families to participate in the story, helping Holly in her adventure.
Alongside the show, families can download a free activity pack filled with fun games and craft ideas based on the show.
Tickets are usually £20 per device but to enjoy an exclusive saving with The LittleBird Family Pass, and get them for £16 click here

Virtual Christmas Housemaid's Tour
Charles Dickens Museum
Saturday 19th December @ 11am & 4pm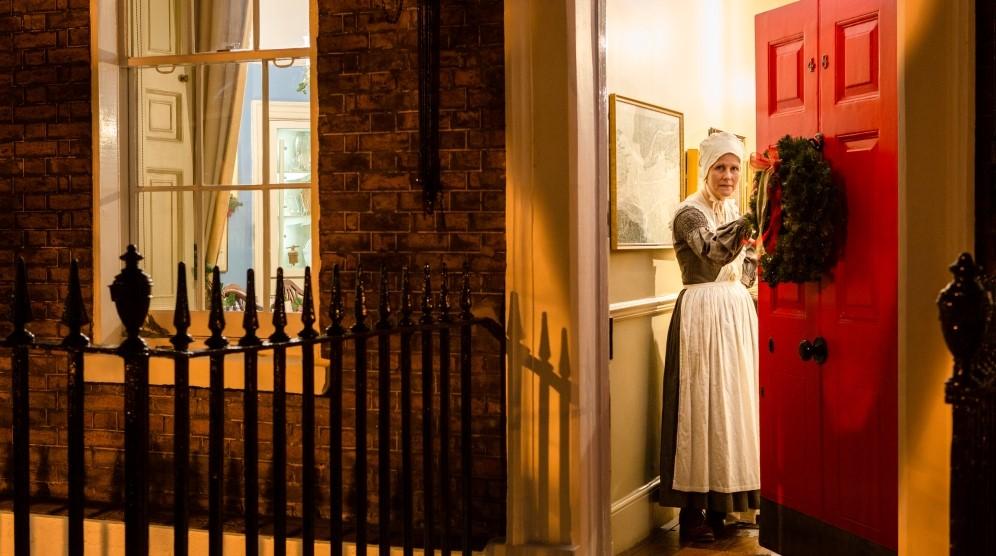 Step back in time to Christmas 1838…Dickens and his young family are out enjoying the festivities and during their absence, the housemaid is up to no good…
Walk in the footsteps of the celebrated young author as you enjoy an exclusive tour of Dickens's 'house in town' filled with festive greenery, authentic Victorian fayre and the scent of citrus and spice.
Zoom is required to take part in this tour and live Q&A. Tickets are £12 per household. To find out more and to book, click here.
And if you have someone at home studying A Christmas Carol for their GCSE, you might be interested in this Virtual Family Workshop, Exploring A Christmas Carol.
Magical Backpacks with the V&A
Saturday 19th December @ 1.30pm or 4pm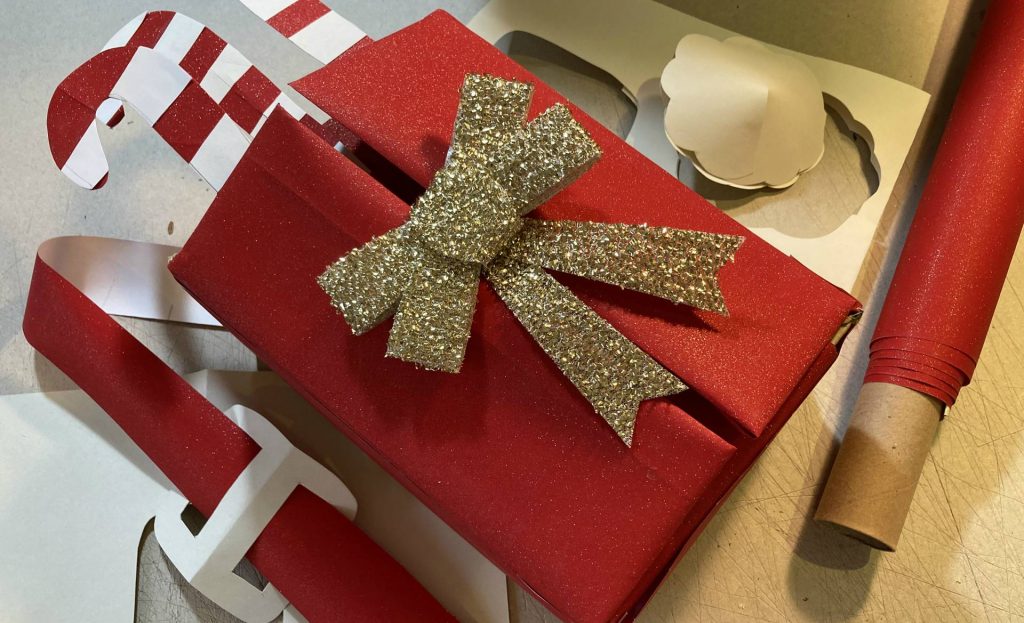 Take part in a V&A workshop for imaginative young minds. Join the one-hour festive family workshop online, led by costume and set designer Ryan Dawson Laight.
The 1.30pm event is recommended for ages 5-7 year and the 4pm event for 7+. If your family group spans both, book the time that suits you best.
It's free but you'll need to register. Click here to find out more and to book, a free ticket.

Father Christmas Reads The Polar Express
Sat 19th & Sun 20th December
5pm – 6pm & Christmas Eve, 5pm – 6pm
Storystock – in association with Andersen Press – presents a live streaming from Father Christmas's fireside chair straight into your home. Sit snugly in your pyjamas and listen to Father Christmas reading you his favourite story, The Polar Express, and personally sending you his Christmas wishes.
This online immersive experience aims to get everyone in the mood for Christmas and Storystock has been working closely with Santa's elves to put together a truly festive bundle of fun.
Tickets from £12.50. To find out more and enjoy The LittleBird Family Pass' 15% discount, click here
A Christmas Carol, The Old Vic
Until Thursday 24th December
Come together online to watch Andrew Lincoln in this festive classic A Christmas Carol to take part in the music and merriment of this uplifting story, adapted by Jack Thorne for The Old Vic.
A Christmas Carol is performed and streamed live as part of the Old Vic: In Camera series. Aimed at ages 8+, tickets from £10. Book now.

Panto Online – Jack & The Beanstalk
until 10th January
With many panto's cancelled this year, 'Blue Peter' legend Peter Duncan has come to the rescue to make sure that panto-loving audiences don't miss out on this special Christmas experience.
Peter, a critically acclaimed Panto Dame, Writer and Director, has decided to use his own 'Giant' back garden to film JACK AND THE BEANSTALK – a socially distanced pantomime complete with ingenious sets, fabulous costumes… and even a real beanstalk! Boos, cheers, 'he's behind yous', a sing-a-long song and all the classic panto antics are promised. Tickets £20
To find out more and enjoy an exclusive saving with The LittleBird Family Pass, click here.

The 12 Days of Christmas
A creative writing workshop (on Zoom)
Saturday 19th December @ 11am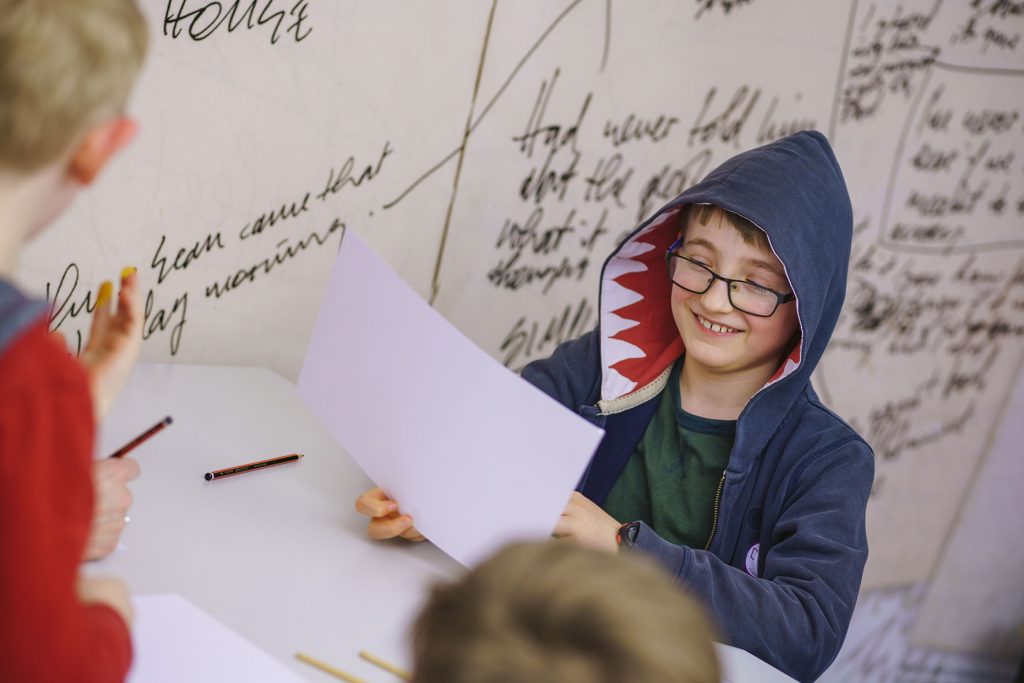 On the first day of Christmas Father Christmas gave me a festive writing workshop at Seven Stories! Enjoy this online creative writing workshop and write your very own twelve days of Christmas. Let the kids put their poetry skills to the test and come up with some merry rhymes and rhythms to entertain the whole family on the big day.
Aimed at ages 7 – 11. Join via zoom, tickets are £10 per household. Book here
Seven Stories have also digitised three of their exhibitions including exhibitions on Judith Kerr and Enid Blyton that you can enjoy anytime you like. Start exploring the exhibitions now.
Winter Solstice 2020
Sunset: Sun 20 December @ 16:01
Sunrise: Mon21st December @ 8.09am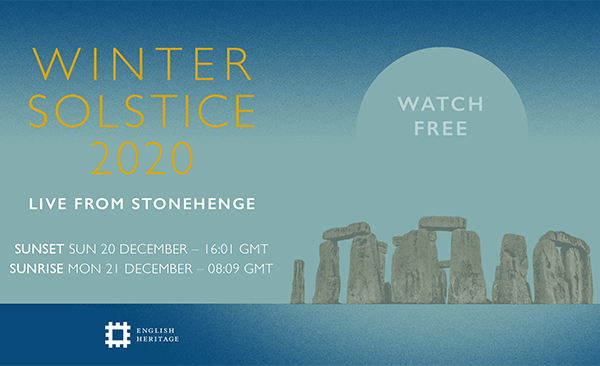 This year the Winter Solstice sunrise will be live streamed from Stonehenge on the morning of the 21st December. Find about what the winter solstice is and why prehistoric people might have built this extraordinary monument here.
Watch it on their Facebook page here
The 'Christmas Star',
Monday 21st December, 6pm – 8pm GMT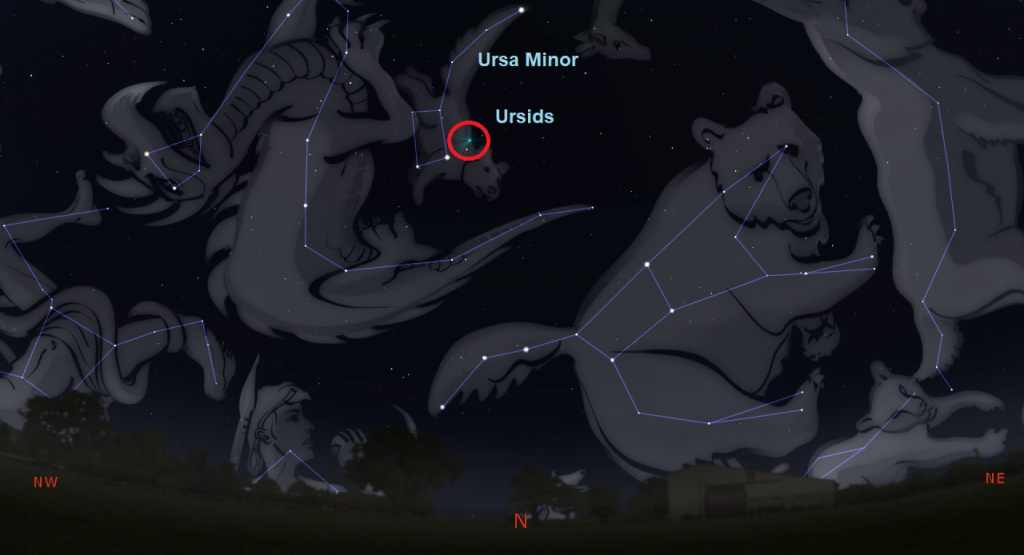 Find out all about the Great Conjunction of Jupiter and Saturn. The solar systems two largest planets will appear closer in Earth's night sky than they have since 1226 A.D.
Jupiter and Saturn will appear to merge, creating a bright point in the night sky, a 'Christmas star'. The event, due to take place around sunset, has not been seen from earth for over 800 years and won't appear again until 2080. Find out all you need to know here
You can watch it live streamed from Lowell Observatory, Arizona, USA here with UK stargazers advised to watch the sky from sunset with between 6pm – 8pm being the optimum time to see the event.
Want to find out more about the night sky? This podcast is for you.
Christmas at the Snow Globe
21st December – 5th January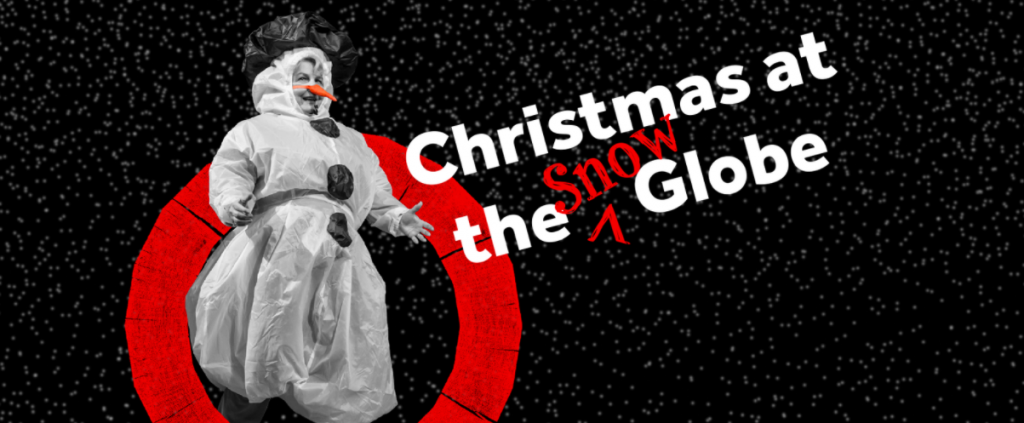 Christmas at the (Snow) Globe presents an online film that you can watch from home.
Sandi Toksvig and her merry company bring laughter, carols and the joy of Christmas from the Globe Theatre straight to your home with this very festive film premiere. Filled with classic Christmas songs, get ready to sing-along and turn your household into a winter wonderland.
To find out more and enjoy an exclusive saving with The LittleBird Family Pass, click here

The Royal Ballet's Nutcracker
Tuesday 22nd December @7pm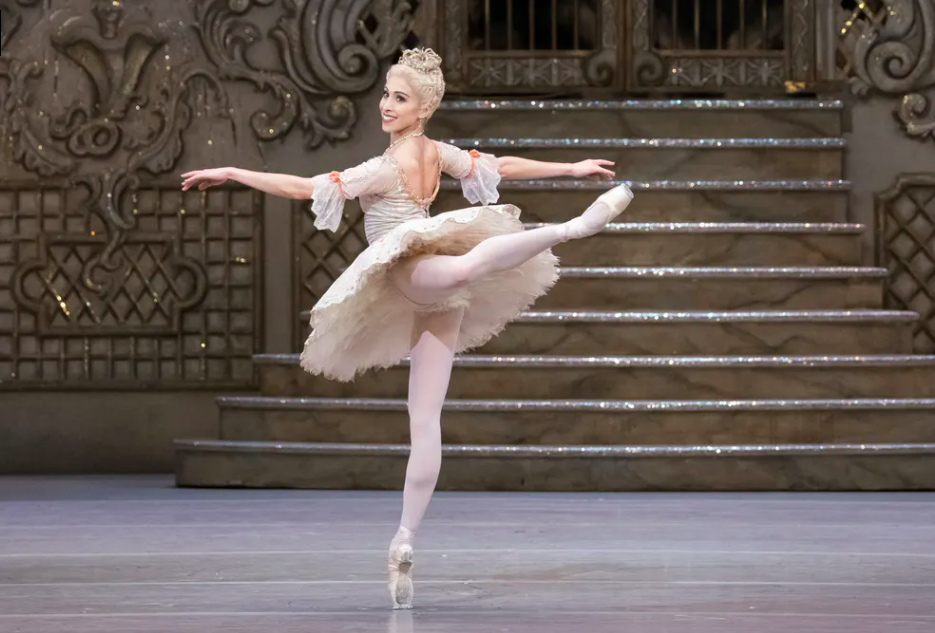 The Royal Ballet's Nutcracker will be live streamed offering a festive treat for the whole family. The Nutcracker has a special place in the hearts of ballet fans around the world, a production that has captivated children and adults alike since its first performance by The Royal Ballet in 1984. Combined with Tchaikovsky's sumptuous score, this is a magical ballet for the whole family.
Tickets £16 per household. To find out more and watch, click here

Underbelly's Santa at Home
until Thursday 24th December
Thanks to the super fast fibre broadband now installed in the North Pole, Santa at Home gives children of all ages the chance to meet Mr Santa Claus himself in a private and personalised Zoom session between now and 24th December.
And fear not, thanks to Santa's mind-boggling memory, some elbow grease from the elves and some help from the big children, Santa will know the names (and plenty more…) about absolutely every child that he meets.
To find out more here but we recommend taking advantage of the exclusive saving with The LittleBird Family Pass, which means tickets are £42 instead of £54 so access 22% off RRP here.
Alice's Adventures in Wonderland
Royal Opera House
1st January 2021 @ 7pm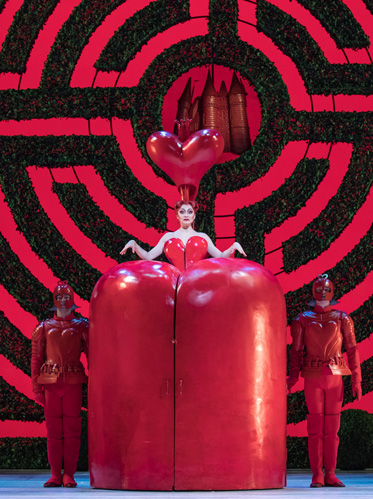 Christopher Wheeldon's 2017 exuberant Alice's Adventures in Wonderland transports audiences to the riotous world of Lewis Carroll's characters, including a tap-dancing Mad Hatter and a comically wicked Queen of Hearts – this is enchanting family entertainment at its best.
At a garden party on a sunny afternoon, Alice is surprised to see her parents' friend Lewis Carroll transform into a white rabbit. When she follows him down a rabbit hole events become curiouser and curiouser…
Available to watch until 31st January. Find out more here

---
OUTDOOR ADVENTURES
The LEGO® Group presents 'A Really Cool World'
Covent Garden, until 2nd January
Step into an immersive musical adventure walkthrough of The LEGO Group's 2020 Christmas advert, where you can follow a trail of lyrics that sees children reimagine the world in creative scenes as they build, unbuild and rebuild with LEGO® bricks.
Click on the marker tags throughout this walkthrough to find out more information about each scene, read amazing brick facts about the big builds, and to watch bonus mini adventure videos featuring your favourite LEGO® characters.
To find out more and book your free ticket, click here
Selfridges Christmas Market
until 3rd January
Weekdays (@ 4–9pm) & weekends (12–9pm)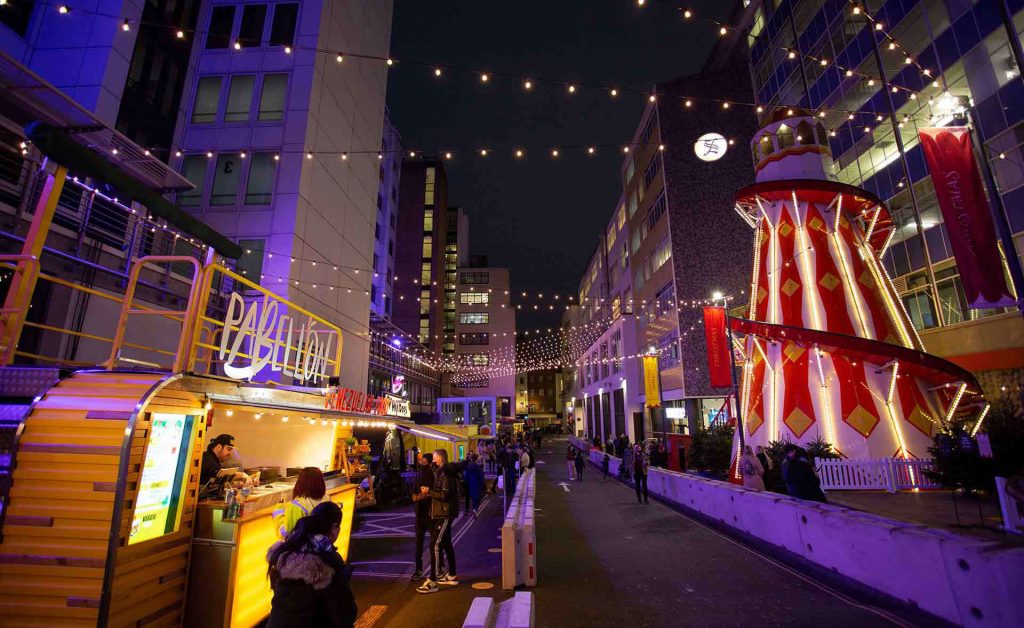 From Christmas prep and gift ideas to fair rides for the family, plus Street Feast joins offering decadent pasta by Cheese Wheel to burgers by Tramshed Project, pizza by Fundi Pizza, Pop Dogs Official hot dogs with hot chocolate and mulled wine too. Find out more here

Southbank Centre Winter Light
until 28th February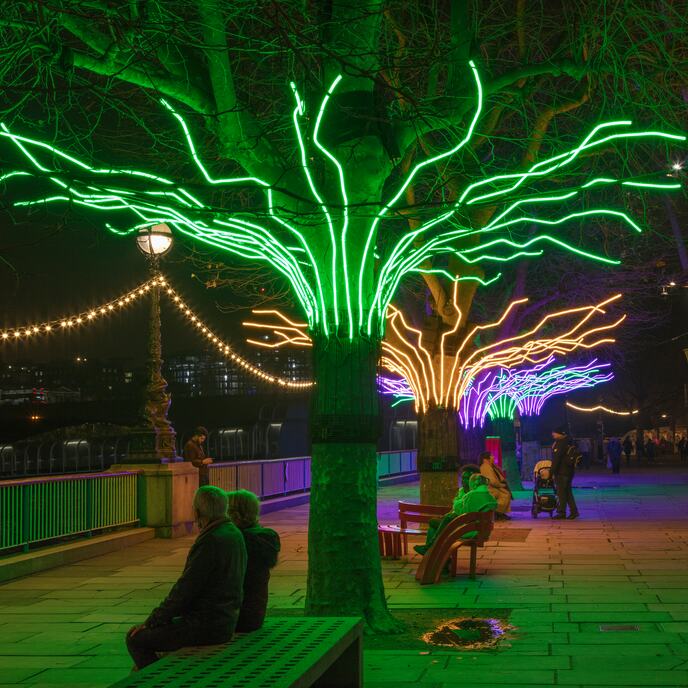 Featuring more than 15 artworks and new commissions, the exhibition is installed across Southbank Centre buildings and along the riverfront. A celebration of how the medium of light can transform our physical spaces, the artworks also explore ideas about nature, politics and society, gender, aesthetics and the act of looking.
The exhibition is free and is visible from outdoor locations around our site, from dusk until late. Across the Southbank Centre site, selected artworks lit from 10am with the full exhibition from dusk until 11.30pm.
Gruffalo in the Forest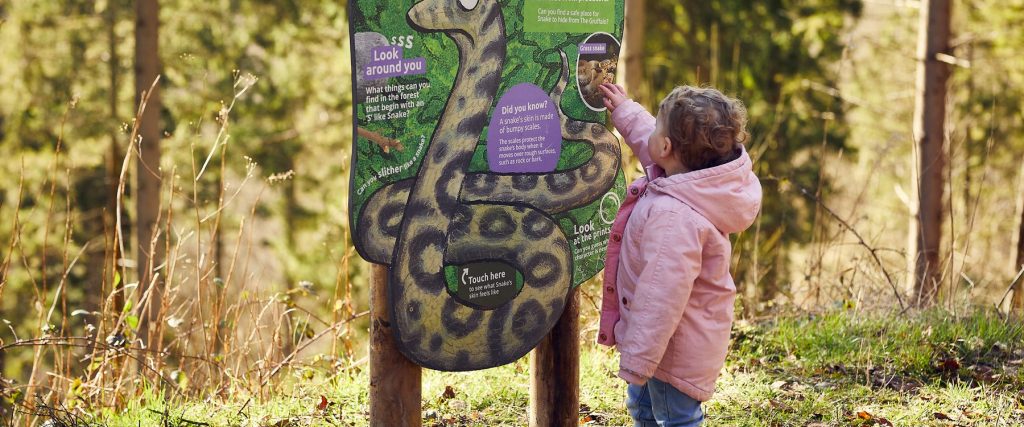 When it's time to get out and enjoy some fresh air, head to the deep dark wood to discover orienteering trails and giant Gruffalo sculptures, plus an augmented reality app.
Before you go, check out:
Forestry England's Festive Family Activity sheets. From making the perfect decorations to getting arty with leaves collected from the forest floor, enjoy craft ideas here
And if you find the day runs away with you and suddenly it's dusk, stay a while longer and enjoy these magical illuminated trails. Find out where they are here
---
ONLINE ANYTIME (THIS CHRISTMAS!)
The very very very very very very very SPUD-TACTULAR Advent Calendar from Matt Lucas
To celebrate the brand-new Christmas picture book from Matt Lucas Merry Christmas Baked Potato, enjoy this digital calendar that has activities to discover each day in December.
Open the doors to find fun and festive activity sheets.
The Trussell Trust This is Not Your Christmas Party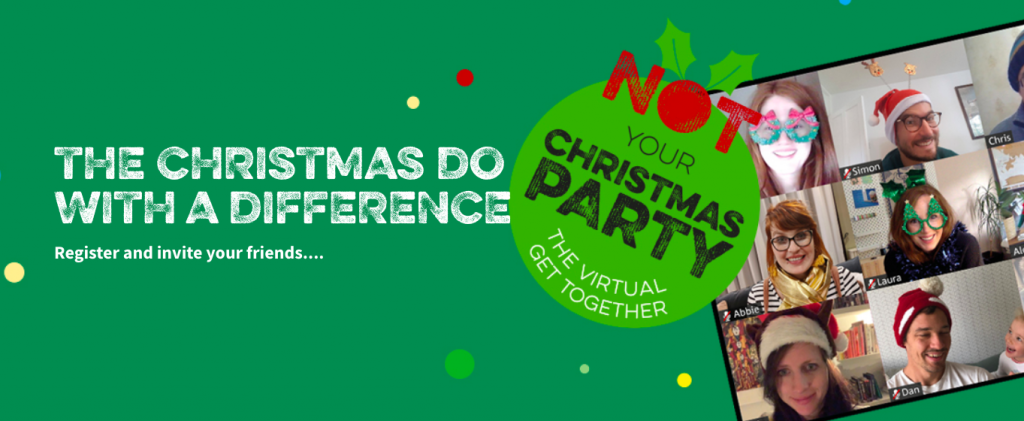 The Trussell Trust supports a nationwide network of food banks and This is Not Your Christmas Party – the virtual get-together – is a chance to invite friends, family and colleagues, and donate the money you would normally spend on a party to help families unable to afford the basics.
Find out more about how you can help and start planning your virtual party, click here

A special signed message from Father Christmas
Watch a special message from the man himself, courtesy of National Trust. With lots of us unable to see Father Christmas in person this year, tune into this message in sign language directly from his grotto at Kedleston Hall, Derby. Find out more here

Host your very own DIY Panto
Perform your own version of Middle Child Theatre's 2019 rock'n'roll pantomime The Little Mermaid. With the original script plus some resources to stage it yourself including a list of props to scavenge or craft, a playlist of music that featured in the show, a guide to all of the characters and their costumes you'll be able to do with it as you please: read it, draw it, perform it, whatever comes to mind…
For lots of 'He's behind you' and 'Oh No it isn't'… 'Oh Yes it is', click here

First Person Santa Claus
aka Santa with a GoPro
Enjoy a fun little snippet of the view Santa sees on Christmas Eve with this short film. Hold on tight and get ready to fly!

The Utterly Awesome Underground Train
Enjoy the London Transport Museum's charming story of an utterly awesome Underground journey Santa made with the 'Tf-Elves' to deliver his gifts in time this Christmas.
Tune in here and check out lots more activities on offer here.

A Peter Rabbit Winter Adventure
At-home activity pack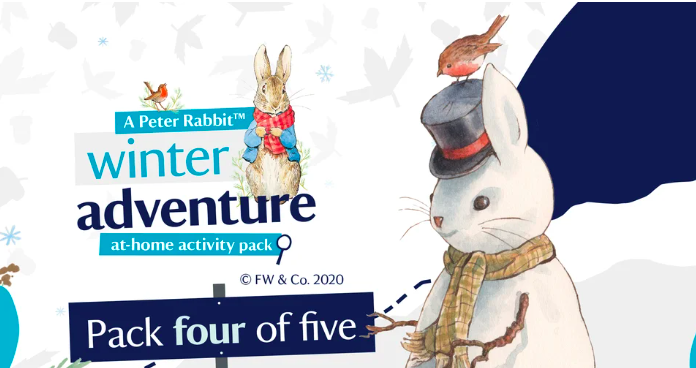 Find out more about Peter and his friends with these downloadable activity packs to enjoy at home. The National Trust will be inviting families to explore Peter Rabbit™ winter adventure activity trails at lots of the places they care for later this winter, so you can ready for the adventure with these fun activities or simply enjoy them at home.
Packs include puzzles, things to make and fun ideas to spark imaginations with favourite Beatrix Potter characters. They are releasing five activity packs from November to January 2021.
---
MAKE THIS
Make a Christmas bauble from recycled cards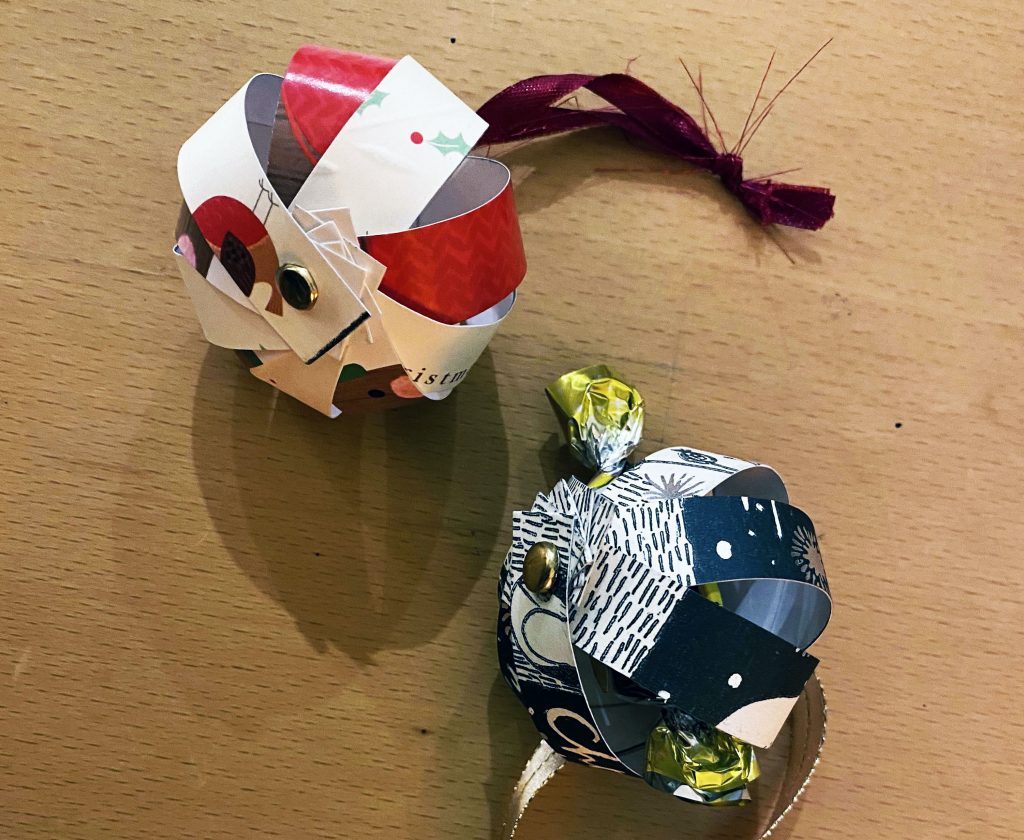 Learn how to make a Christmas bauble with Royal Museums Greenwich. Recycle old Christmas cards and follow the instructions here.

DIY Reindeer Sprinkle Dust
On Christmas Eve night, as Father Christmas is rushing from house to house to deliver presents to all the good girls and boys, his reindeer helpers often need a quick snack to keep them going on their busiest night of the year.
Get ready to guide Santa's reindeers to your home on Christmas Eve with this RSPCA recipe that doesn't include glitter, which is very bad for flying reindeer and other garden wildlife. Check out the recipe and learn how to make it here
Make your own Nutcracker themed spinning top
If The Nutcracker is on your watch list this Christmas, have a go at making a spinning top and re-create your favourite magical characters from waltzing snowflakes to swashbuckling mice.
Suitable for ages 8–108 with a time guideline of 45 minutes. Find out what you need and how to make it here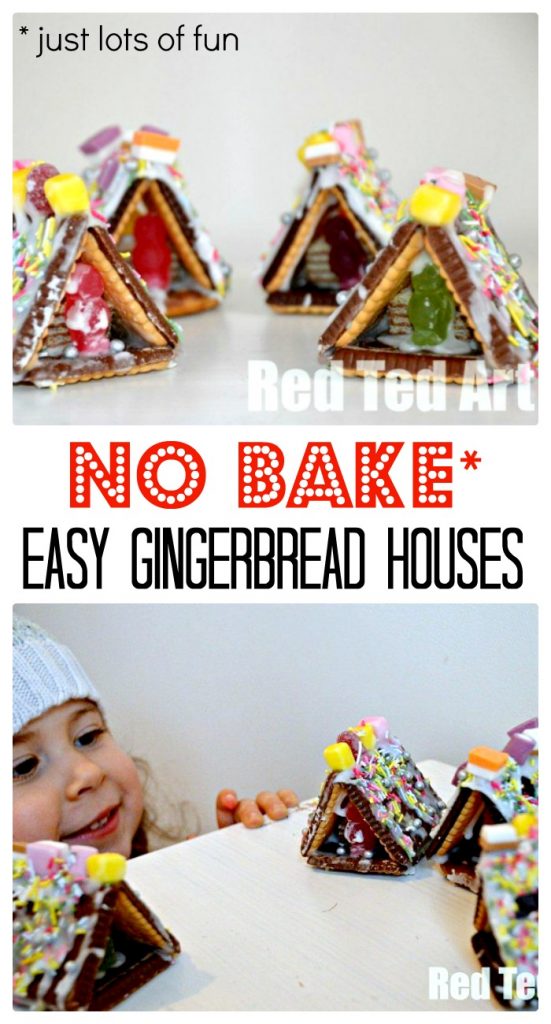 These no bake mini gingerbread houses look super cool and most importantly, super easy. Follow the recipe here

---
WATCH THIS
Dolly Parton's Christmas on The Square
Netflix (ages 10+)
Have a Holly Dolly Christmas with this Netflix holiday musical featuring 14 original songs by the legend that is Dolly Parton! Watch it now or check out the trailer below.
The Christmas Chronicles: Part Two
Netflix (PG)
The Netflix sequel that stars Kurt Russell and Goldie Hawn as Mr. and Mrs. Claus. Unhappy over her mom's new relationship, a now-teenage Kate runs away and lands at the North Pole, where a naughty elf is plotting to cancel Christmas. Watch the film now.

---
DOWNLOAD THIS
CatchACharacter – add Santa to your photos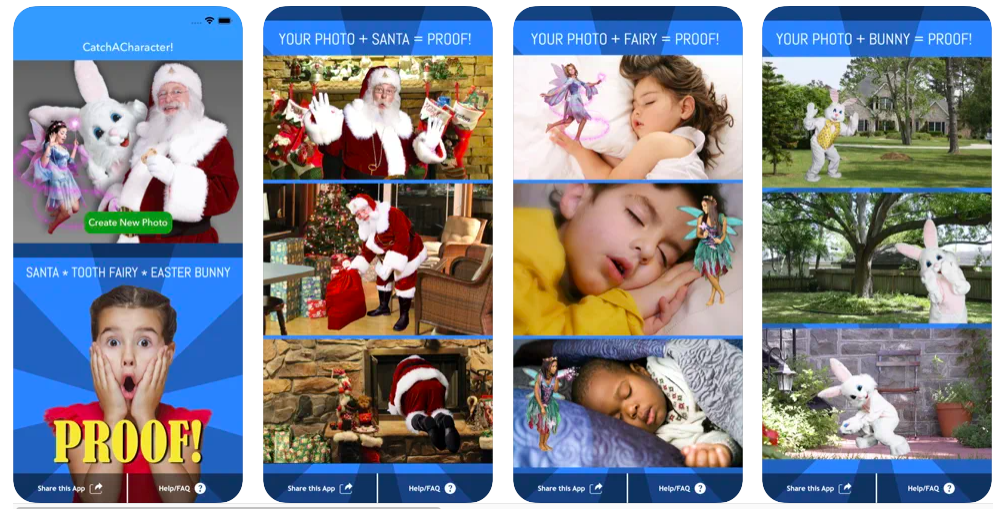 Imagine the look of wonder and surprise when a child you love sees a photo of Santa, Tooth Fairy or Easter Bunny in your home. Magically insert these childhood favourites into any photo.
It's the perfect gift ~ PROOF that these guys really do exist! Create unlimited photos on your smartphone or tablet with 3 of our most popular characters ~ absolutely free!
Download on the App Store or Google Play.

The perennial Christmas classic gets the iOS treatment in this stunning app, which is basically a motion comic of the Dr. Seuss book. The pictures are animated, and the narration is lovely. There are sound effects and background music, creating a wonderfully atmospheric experience.
You also have the option to be read to or to read it yourself, and you can even keep track of how much time the kids have spent reading it. There is even a swipe lock on the parents section so that little ones don't know that they're learning!
Find out more and download from the App Store here

LISTEN TO THIS
Tis the Podcast
Love all things Christmas and Podcasty? Look no further then…
The voices behind the podcast are just three super Christmas nerds who love anything and everything Christmas. So what can you expect from this group of misfit toys? Every week they look at a different Christmas movie, special, or TV episode.
Find out more about the podcast here
Brought to you by The LittleBird Family Pass – unmissable savings on all aspects of family life, all year round. Plus virtual festive experiences and online Christmas shows too! Sign up here