Sir David Attenborough to teach kids Geography on newly launched Bitesized Daily from the BBC
On April 20th BBC Bitesize Daily launched with a mix of celebrities joining teachers to bring a 14-week homeschooling service. It's a fantastic mix of educational lessons and some rather fab names among the teachers!
BBC Bitesize Daily, is offering curriculum-based daily programmes across BBC iPlayer, BBC Bitesize website and app, BBC Four, BBC Sounds and Red Button. The educational service is collated into a daily programme of lessons covering the school curriculum for 5 to 18 year olds.
What is BBC Bitesize Daily?
BBC Bitesize Daily is a combination of new programmes and resources, plus the best of all the BBC educational archive content and features 200 teachers and an array of celebrity tutors, including Professor Brian Cox, Sir David Attenborough and Danny Dyer! 

There are also some fantastic institutions involved, including the Premier League, the Royal Shakespeare Company and Puffin Books and of course the Department of Education! 
How to use BBC Bitesize Daily
New Daily Programmes are on the Bitesize section on BBC iPlayer. You can find the section under the More Menu.

If you're watching on a TV screen, you may need to search for 'Bitesize' to find the content
Help to plan
Here you can find ideas to help you plan homeschooling including an online lesson schedule for Years 1 – 10.
An Intro to Bitesize Daily programmes which can be accessed via the Iplayer and the Red Button. Bitesize daily is on at 09.00 for Primary Aged kids and 10.00 for Secondary Aged Kids. There are also links for resources related to the programmes. Previous Bitesize Daily Programmes can be watched here.
There is also a weekly newsletter which will have tips and tools to help with homeschooling over the coming weeks.
Daily Lessons
There are daily lessons for Years 1 – 10 in Maths and English as well as regular lessons in Science, History and more. There will also be daily releases of videos, quizzes, podcasts and worksheets relating to the core curriculum subjects.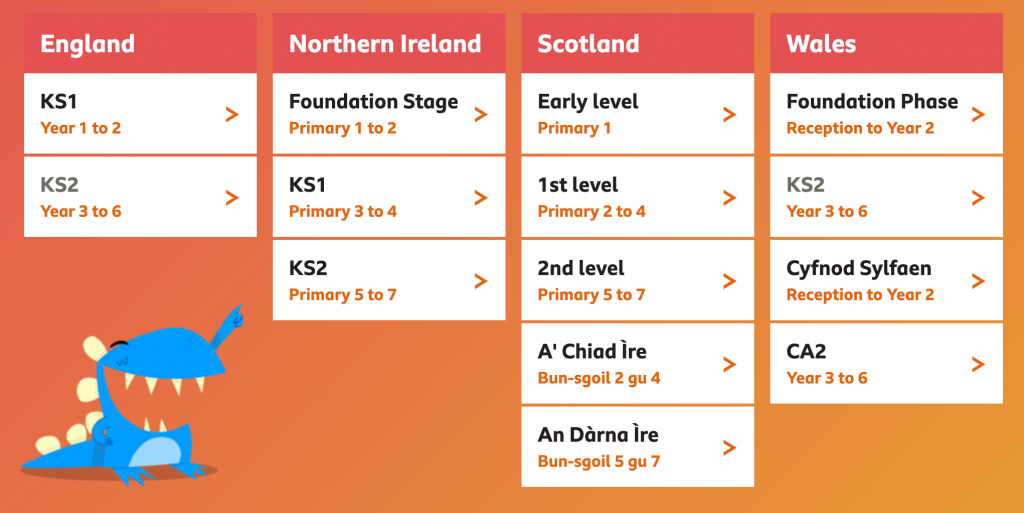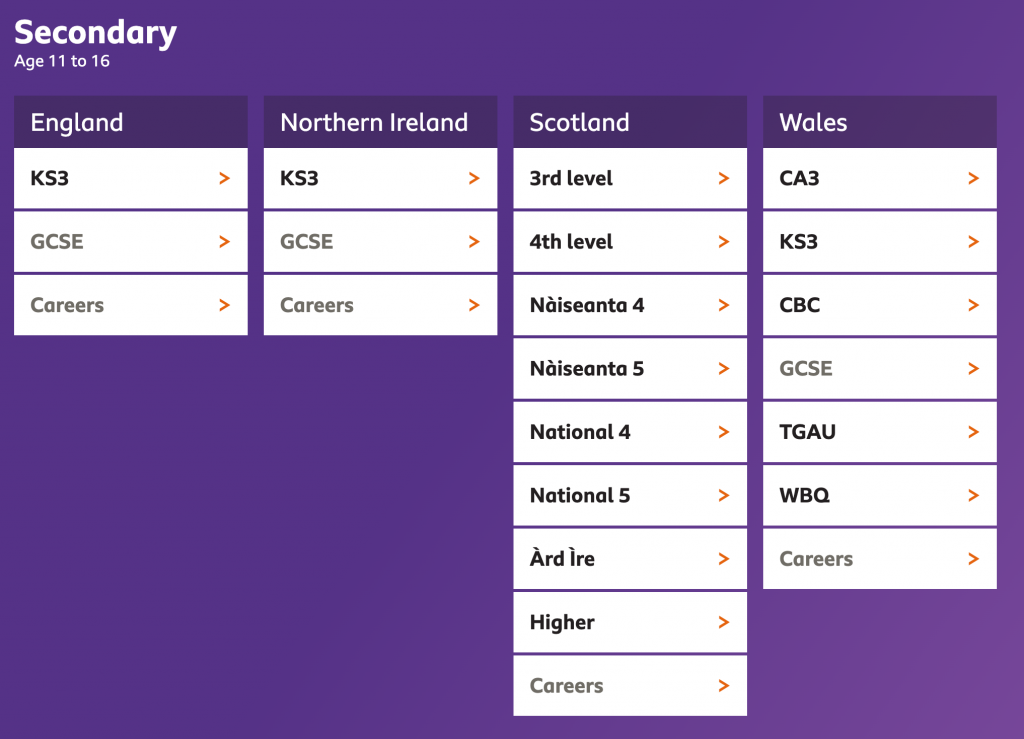 There will be 2 x new daily 10 minute educational podcasts on BBC Sounds for parents, why not check out the BBC Bitesize Primary Planner podcast and BBC Bitesize Secondary Planner which are easy to digest guides to homeschooling.
On BBC Four on BBC iPlayer Weekday evening programming will be taken over with shows that support GCSE and A'level curriculums. 
Handy Guide
Here is a handy guide which gives you an at glance overview of everything on offer.

Some highlights of the celebrity led content for BBC Bitesize Daily
There are some really exciting lessons being led by well known presenters and celebrities which should help to get the kids excited.
Oceans and animals with Sir David Attenborough

Space Science with Professor Brian Cox: Pop star turned science presenter gives classes on the solar system, force and gravity

Counting in Spanish with Sergio Aguero: Manchester City footballer teaches his native Spanish

Maths with Ed Balls: former politician and trained economist teaches KS3 maths

Henry V111 with Danny Dyer: the EastEnders actor delivers history to KS1

TV's Doctor Who, Jodie Whittaker: will deliver Bitesize Daily lessons

Music with Liam Payne and Mabel: a mix of musical stars contribute to a week-long Musical Big Read

Reading with Anita Rani and Oti Mabuse: weekly book club
BBC Bitesize Daily launched on April 20th and is scheduled to provide homeschooling support for the next 14 weeks. For more ideas of things to do and ways to make life a bit easier head over to the LittleBird site.