An Easter Day Out at Shrek's Adventure
It's the Easter Holidays and the LittleBird Mums love a day trip out with the kids…
Ellen was delighted to be invited to DreamWorks Tours: Shrek's Adventure! on London's Southbank, to experience the tour and their Easter special – dragon egg (biscuit!) decorating. Here's how they got on…
'First off I should mention that I started the day with a super excited 7-year-old but a very reluctant 10-year-old. My near-teen considers himself to be uber cool (which is probably true) and he was pretty much refusing to go, assuming it would be all puppetry and princesses. But I persisted and dragged him onto the tube, knowing that a Merlin attraction was bound to be heaps of fun.
Getting off at Westminster, we crossed the Thames over to the Southbank, dodging tourists and busking Yodas on the way…! Considering Shrek's Adventure is such a major London Attraction and it's the Easter Holidays, the queues weren't all that bad – only 10 minutes or so on the way in.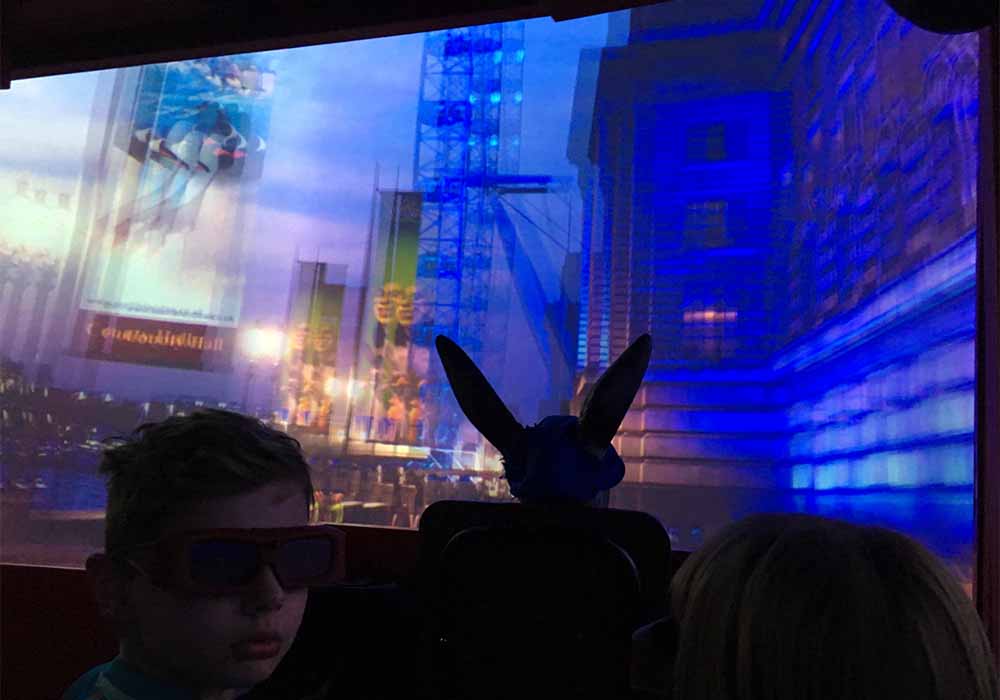 As we entered we were greeted by actors and the immersive tour began, starting with a 4D bus ride to fly us through the sky to the land of Far Far Away. It was brilliant and my 10-year-old was instantly converted! The effects were so realistic, to the point where my stomach flipped from all the twists and turns.
We accidentally killed Rumpelstiltskin's favourite witch and were then on the hunt for various ingredients needed for a magic spell by the Muffin Man at the end of the tour. We were directed through a series of fantasy rooms, filled with stories and challenges – a maze, a quiz, a hairball from Puss In Boots…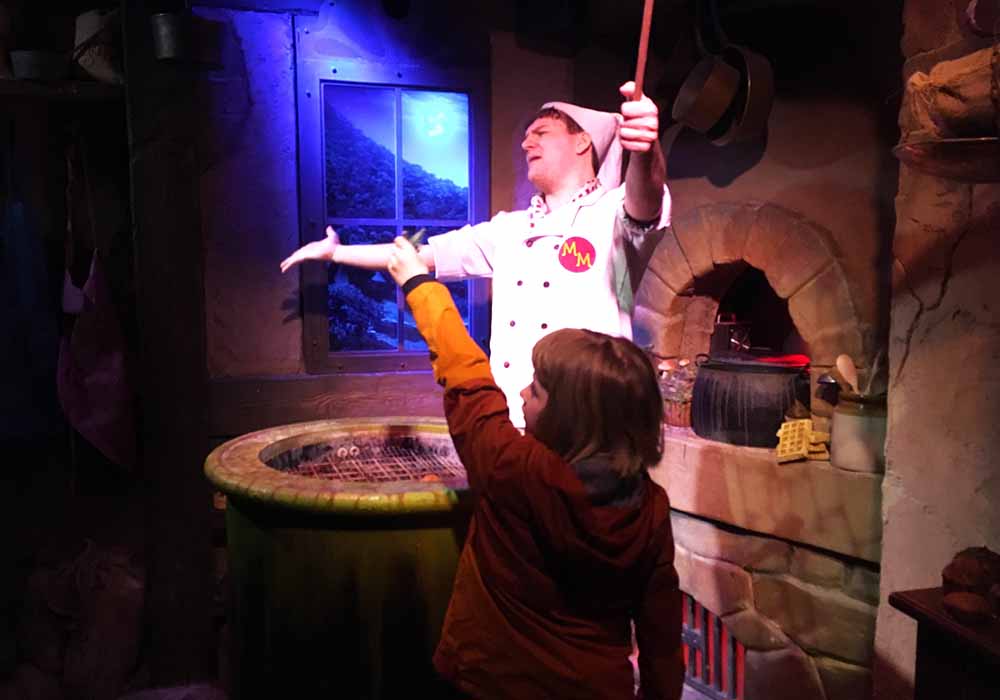 I've never done an immersive show with the kids before but they were enthralled! The DreamWorks Tour takes you right the way through the beautiful Grade II listed County Hall, where Shrek's Adventure lives. The actors in the experience were charming and funny, with just the right amount of corny!
Of course at the end of the tour you get to meet the big green ogre himself and whilst you're not ordinarily allowed to take photos during the experience, here there are lots of  photo opportunities, also with characters and scenery from Kung Fu Panda, Madagascar and How to Train Your Dragon.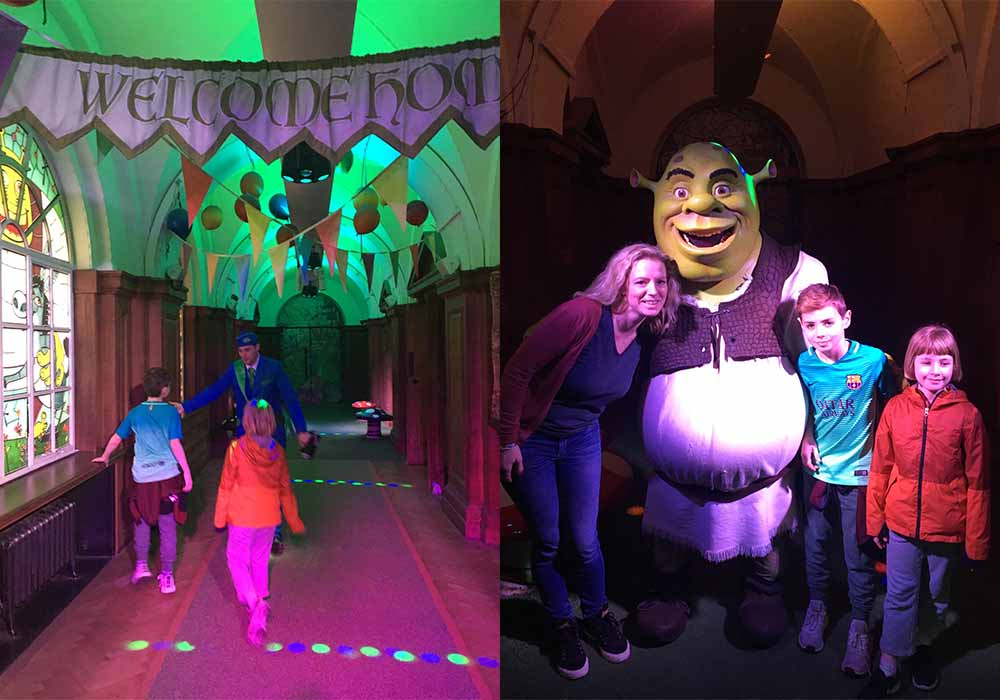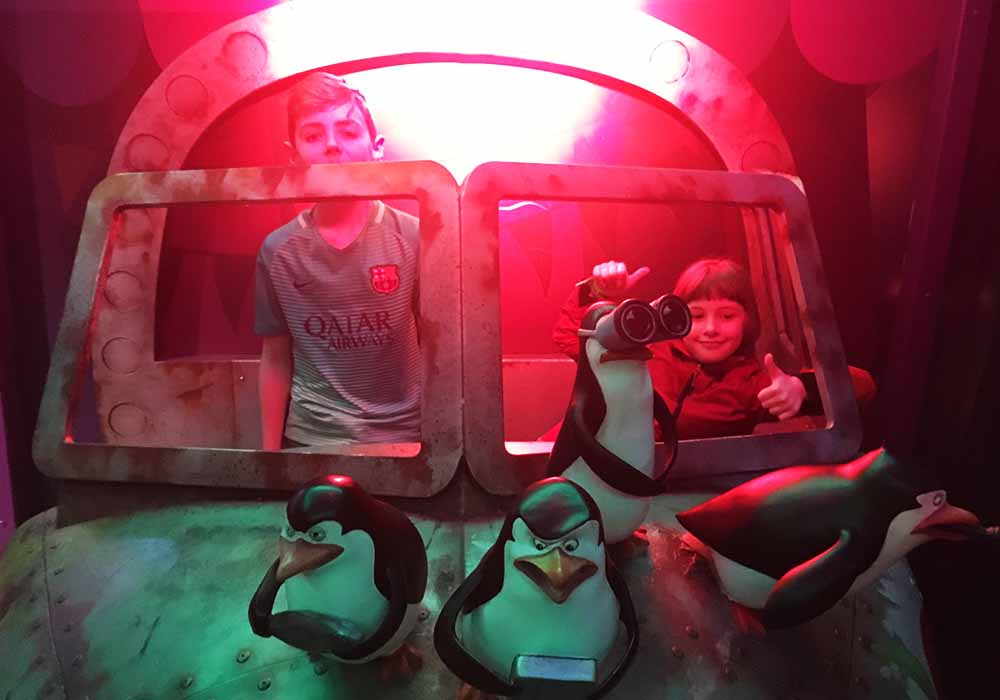 The Easter biscuit decorating was hard to find but hopefully that was a teething problem of day 1… We were ushered into the Dragon Room by a pair of utterly brilliant characters – Viking-come-Californian Surfers. They were fantastic and had my kids in fits of giggles. My son declared them 'by far the best actors of the day' which wasn't just because of the huge ginger biscuit, icing pens, sprinkles and packet of chocolate buttons he was given!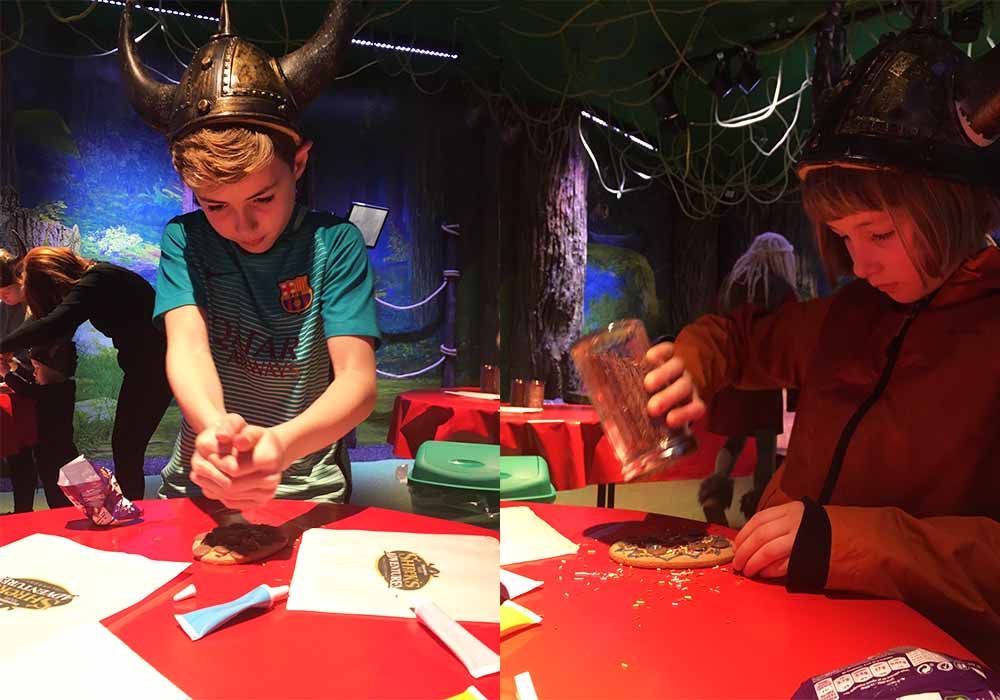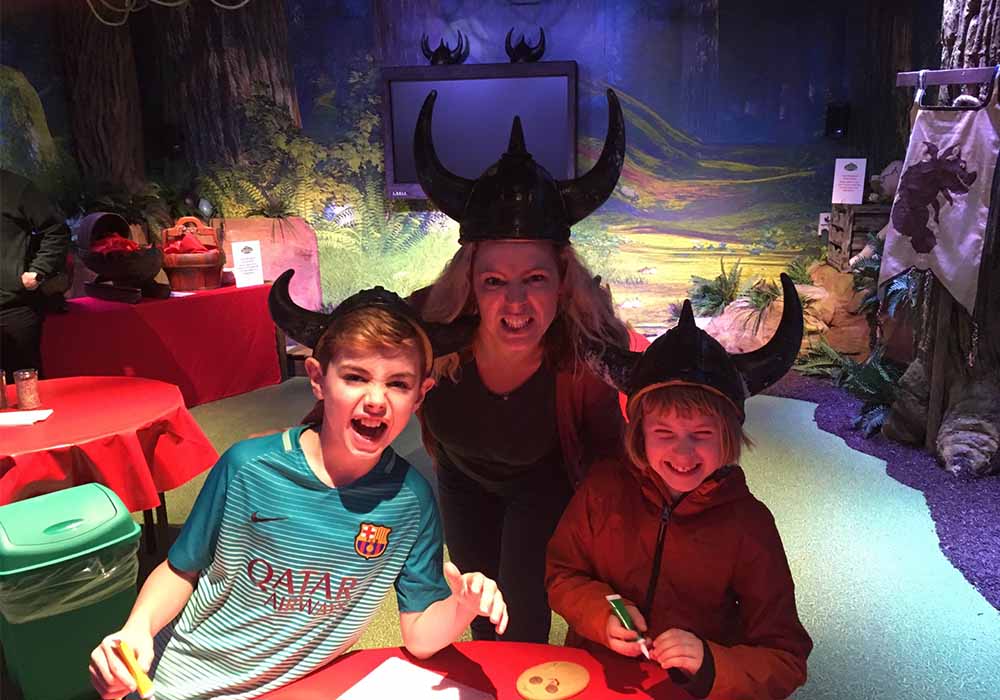 Overall, Shrek's Adventure was rated a 10 by my 7-year-old and a 9 by my  10-year-old, which is pretty incredible considering he didn't even want to come! I loved it too  – it was a fantastic day and we'd all love to go again.
Thank you to the team at Shrek's Adventure! for such a fun time.'
Get 30% off DreamWorks Tours: Shrek's Adventure! with dates until 29th June on LittleBird here.