THE WEEK JUNIOR Boost their understanding and their confidence
With so much going on in the world, sometimes scary, sometimes overwhelming, when your child has a better understanding of the world they live in, it can boost their confidence and get them talking. Those conversations are so important in helping to encourage them to express themselves, explore their own opinions and feelings and to develop critical thinking skills. Skills that will help them in school, as well as in their lives ahead.
Delivered every Saturday, the kids will look forward to receiving their own personal post. With the weekend offering a perfect moment for a bit of downtime – to sit back and relax with a magazine and enjoy the pleasure of turning a page or two.
The Wonderful World we Live in, Easily Explained
Every page is written and designed by The Week Junior experts with the sole aim to spark your child's natural curiosity, and encourage them to explore further.
The world needs big ideas – and The Week Junior can empower your children to make a difference. It starts with sparking a love of reading, learning – and wanting to know more.
Take a peak and see inside The Week Junior

Each week, find out about…
This Week's Big News – the biggest news stories from around the world.
National News – a selection of the most important and interesting stories from across the UK.
Discover all the latest incredible Science and Technology news.
Full of nature, animals to discover, role models to meet, amazing places, and ideas for things to make and do at home.
This spring, spark conversations with your child about the amazing world we live in and order them six free issues.
They'll love receiving their own post and enjoy the weekly magazine and you can look forward to the conversations.
Looking after parents too
You can also sign up for The Week Junior's weekly newsletter for parents. Each week The Week Junior provides information about the latest issue, helping you and your child to get the most out of their magazine.
Sign up here
Read our blog by LittleBird Mum Alex and what she thought about her family's Week Junior subscription. Read her review here
Get 6 ISSUES FREE in 3 Easy Ways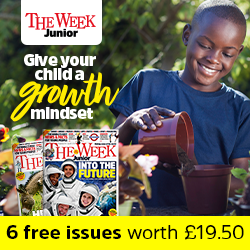 Step 1: Select your delivery country
Step 2: Choose whether it is a gift subscription
Step 3: Subscribe to 'Best Deal' to receive your 6 Free Issues
CLICK HERE GET YOUR SIX FREE ISSUES
The Week Junior explains the news and its background in an unbiased, age-appropriate way.
Every vibrant page is designed and written by Week Junior experts to get kids to fall in love with reading and learning.
32 colourful pages full of thought-provoking articles, eye-catching photos, and big ideas!
This is a sponsored post.