The LittleBird Family Pass Top Picks October Half Term Guide
There's plenty of terror-ific Halloween fun and adventures to be had throughout the October Half Term with the only problem, how to fit it all in!
We have creepy crawly activities, broomstick workshops, Halloween trails and an Aliens, Monsters & Zombie interactive exhibition. Plus a Family Film Week, where to pick your own pumpkin, a live theatrical treasure hunt and night time adventures.
We've got all the new cinema releases, details of Oliver Jeffers new book There's a Ghost in the House (along with a competition to enter!), kids podcasts along with our online fun favourites and a recipe so you can make your own slime!
And don't forget to check out our Book Forward to Look Forward highlights.
If you find our guide useful, please share Top Picks with your family and friends and sign up to the newsletter.
Brought to you by The LittleBird Family Pass – saving families money all year round. To find out how, click here
BOOK FORWARD TO LOOK FORWARD
Discover falling snow, enchanting decorations, a dazzling 35ft symphony tree, cheeky elves frolicking around the park and over 25 child-friendly rides and attractions: including Europe's only Thomas Land and Drayton Manor's 15-acre zoo. Plus, live entertainment and experience the brand-new live show – 'A Christmas Wish'. Plus there's a firework display featuring Father Christmas, Mrs Claus and the elves for a singalong show.
Tickets £32.00, 1-3 Years £18.00 and Under 1 Years £5.00
To find out more & book tickets, click here
This year, you must book your tickets in advance to keep everyone safe. Immerse yourself in all things festive with Santa Land, ice skating, Zippos Circus, Christmas Markets, an ice slide and ice Sculpting, fairground rides, entertainment, food, drinks and so much more.
Entry is free during off peak periods with tickets £5 & £7.50 in peak period. Rides are an additional cost.
To find out more & book tickets, click here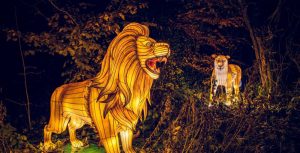 An award-winning and visually spectacular lantern and light festival. Explore interactive exhibits, immersive light installations, and the magical illuminated trails. Each location promises a unique themed Christmas light trail for you to experience.
Tickets from £20 for adults, £13.50 for kids (may vary depending on location)
To find out more, click here
And why not enter our Lightopia competition to win a family ticket to Lightopia, London. Enter here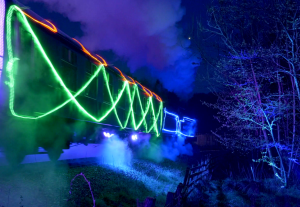 A train with a twist – adorned with hundreds of colourful lights and specially illuminated lineside displays, on board narration and music it promises a magical experience. With a specially designed show to highlight Epping Ognar Railway stations, rural setting and woodlands, that you can experience from the comfort of a train carriage.
Tickets are £20 per person inclusive of train travel.
To find out more, click here

Circus 1903 is back this Christmas, bringing all the spectacular thrills and daredevil spills of the golden age of the big top. Expect acrobats, contortionists, trapeze artists, a death-defying high-wire act and sensational life-sized elephants, created by the puppeteers behind War Horse.
To get up to 25% off your tickets click here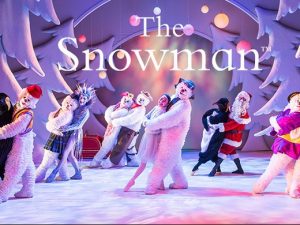 Delighting audiences for 23 years, this magical stage adaption of Raymond Briggs' much-loved book, and the film directed by Dianne Jackson and produced by John Coates, has transported a generation of children and their families into the wintery wonderland of a boy and a snowman that comes to life.
From Nov 20th – Jan 2nd 2022. Until 31st October you can get tickets from £20 – up to 56% off! Check it out here
TOP PICKS OF THINGS TO DO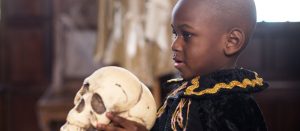 Enjoy some terror-ific Halloween adventures with the National Trust this half term. With Halloween trails, spooky storytelling and pumpkin craving on offer at various places, all you have to do is decide which spook-tastic event you fancy.
To find a Halloween event near you, click here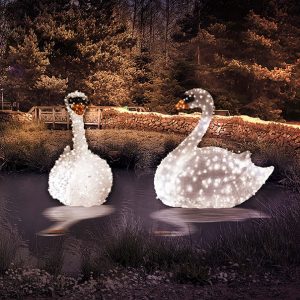 Explore the after-dark trail through habitats of owls, geese and otters. Walk past reed beds, lagoons and the grazing marsh to see larger-than-life illuminations of iconic wetland wildlife.
Dance under rainfall lights, skip along with fireflies, play in the blue waters of an immersive light tunnel, hop along responsive lily pads, create colourful shadow animals, and have plenty of photo opportunities along the way.
Tickets are £17.50 for adults and £12.50 per child, under 4's visit free. Running 4.00pm – 9.00pm
Find out more here
Head to English Heritage historic places for spooky storytelling, creepy crafts and trick or treat themed trails at their castles, abbeys and houses. Discover the brand new Halloween trail created in partnership with award winning author Cressida Cowell, or explore one of our historic gardens after dark on a spooky woodland walk. Enjoy 15% off a Gift & Annual Membership, use code EH2021 and click here
To find an event near you, go here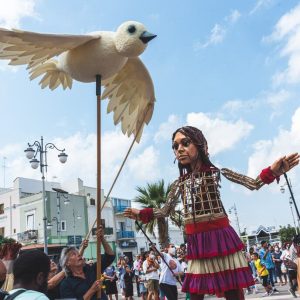 Through craft, singing and storytelling, be transported to the world of Swallow's Kiss, an uplifting tale helping young readers understand the lives of refugee children
This is a free event, aimed at ages 5+
To find out more, click here
Celebrate the festival of lights with cultural activities, light effects, a Rangoli competition and a variety of spectacular performances on the big screen.
To find out more, click here
Head to Bletchley Park to discover how you would have celebrated Hallowe'en with limited resources during the war? Join these drop-in upcycling workshops and make your own Hallowe'en decorations from recycled materials.
Aimed at ages 5+. Entry to the workshops is included with admission, Tickets are £21.00 Adults & Under 12s Go Free
To find out more and buy tickets, click here
These workshops are part of the Big Draw 2021 – Make the Change. To find out about the festival and events near you, click here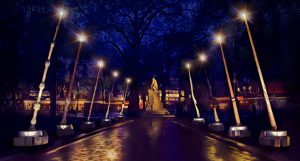 To celebrate 20 years since the film release of Harry Potter and the Philosopher's Stone, Leicester Square is being illuminated each evening with nine 4.5m-tall Harry Potter wands. Regular light shows will take place on scheduled days, set to iconic music from the Harry Potter and Fantastic Beasts scores.
Find out more here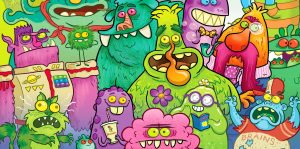 This free interactive exhibition at the artsdepot invites you to explore how children's characters and books are created, and will inspire you to dream up characters and stories of your own. The gallery will be packed full of life-sized alien, zombie and monster characters, ready to mingle with visitors of all ages. Step into the weird world of artist Aaron Blecha and get ready to meet some very unusual visitors…beam aboard an alien spaceship, take a selfie as part of the zombie family, or join in with the monster mayhem!
Find out more here
Craft your own broomstick using plant materials foraged at the Chelsea Physic Garden. Learn about the craft of broomstick-making from around the world, customise your broomstick to suit your personality, then enjoy a broomstick ride around the garden at the end of the workshop to learn about some of the plants in the garden.
Aimed at ages 4+, tickets are £12
To find out more & to book tickets, click here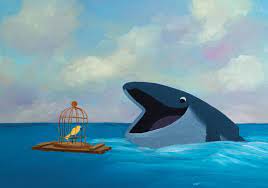 The Barbican's Family Film Week, dedicated to young film fans, celebrates our extraordinary natural world with animations, documentaries, exciting live action and stimulating free workshops. Inspired by the natural world, the programme promises soaring skyscapes, precious landscapes, mysterious environments, and huge, wide-open spaces that absolutely must be seen on the big screen.
To find out more, click here
A live, special planetarium show at the Royal Observatory for under-7s – perfect for little astronauts everywhere.
Explore the Solar System with a bear named Ted (and companion Plant!), learning about the things we find there and how they affect us. Ted's Space Adventure is presented by an astronomer from the Royal Observatory Greenwich with interactivity, music and rhyme.
Tickets; Adult £10 & Child £5
To find out more, click here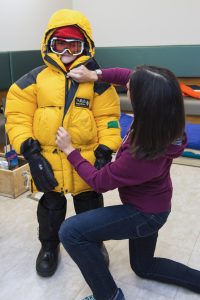 Head to the National Maritime Museum to discover hands-on science activities inspired by the research taking place in the polar regions with the UK Polar Network.Explore the depths of the freezing waters, delve into the mysteries of glaciers and investigate research techniques.
Whilst you're there, why not pick up the 'Survive' family trail to help you explore the Polar Worlds gallery.
Tickets are free, but you'll need to book here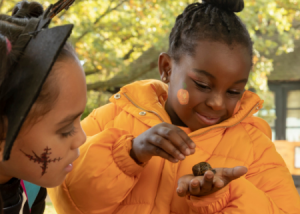 Take part in a host of free creepy-crawly Halloween-themed activities including guessing the gruesome contents of feely boxes, exploring an eerie nature trail, creating a potion using herbs and plants from the garden in the Witches' Den,reveling in wicked science experiments plus more spooky fun.
Free to attend, find out more here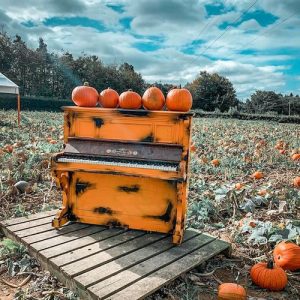 If you fancy picking your own pumpkin this Halloween, head to Tulleys' Farm. Whether you want to carve a ghoulish face, make a delicious pie or decorate your house with unusual gourds so there's an ideal pumpkin for everyone. There's a total of 20 acres of pumpkins, producing around 150,000 pumpkins.
Tickets vary between £3 to £6 depending when you go and you'll need to book a time slot plus you can pick your own pumpkin at night!
To find out more and book your slot, click here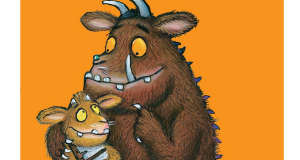 Follow an enchanting trail around the Gardens and look out for fun surprises as you go on a magical adventure through the deep dark wood. On your wild journey across our beautiful autumn landscape, collect clues in your search for the Gruffalo's Child and other characters.
To find out more, click here
Swing, bounce and zoom from dusk and into the night. Thrill seekers are invited to become a creature of the forest with Go Ape's night-time adventures.
Tackle mega-high platforms in the darkness or feel the speed of a zip wire as the sun goes down. With minimal lighting, these sense heightening experiences really do add a new level of excitement into the mix.
To find your nearest location, click here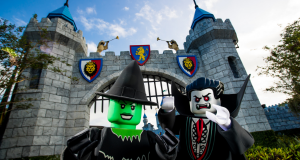 LEGOLAND Windsor Resort will be transformed into a pumpkin-filled wonderland with tons of fun Halloween activities for you to dig your fangs into, including my very own Haunted House Monster Party Ride and a brand NEW Harbour Show for 2021, Lord Vampyre's Creepy Crypt Trail, Monster Rocker's fang-tastic Pumpkin Trail, costume competitions and much.
Tickets from £39
Find out more here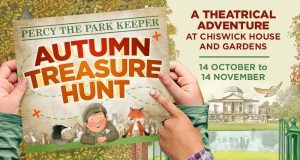 Be part of a live theatrical treasure hunt with Percy the Park Keeper as you help him get his animal friends ready for winter. Forest school meets puppetry, world-class theatrical storytelling and clue-based adventure. Bring your wellies and prepare to solve the clues.
Tickets from £20 for adults and £15 kids (with peak and off peak prices)
Click here to get an exclusive 50% off tickets until Sunday 24th October
CINEMA NEW RELEASES
Marvel's people-munching anti-hero Venom is back and he's brought his appetite for a high-stakes battle to bring down serial killer turned super-villain, Cletus Kasady AKA Carnage.
The story of Barney, an awkward middle-schooler and Ron, his new walking, talking, digitally-connected device. Ron's malfunctions set against the backdrop of the social media age launch them on a journey to learn about true friendship.
The Last Duel is a 2021 historical drama film directed by Ridley Scott, based on the book of the same name by Eric Jager, with a screenplay by Ben Affleck, and Matt Damon who come together again after Good Will Hunting! The film stars Damon as Jean de Carrouges, a knight who challenges his friend and squire Jacques Le Gris (Adam Driver) to a duel after Carrouges's wife, Marguerite (Jodie Comer), accuses Le Gris of raping her; Affleck also stars as Count Pierre d'Alençon.
Feature adaptation of Frank Herbert's science fiction novel, about the son of a noble family entrusted with the protection of the most valuable asset and most vital element in the galaxy.
The Boss Baby siblings Tim (James Marsden) and Ted (Alec Baldwin) are all grown up but have sadly grown apart. Ted's all about the money while Tim is a committed family man with two daughters – a seven-year-old called Tabitha and a new baby called Tina.
Dear Evan Hansen is the bold and moving film version of the multi-Tony-winning stage musical of the same name. A story of trying to fit in when life gives you every reason to stay on the outside.
Get ready for the MCU's first new superteam since the Guardians of the Galaxy stepped out of comic-book obscurity and won everyone's hearts back in 2014. Directed by Chloé Zhao, Eternals is an epic origin story that spans millennia.
To discover exclusive cinema savings, join the Family Pass. Find out more here
ONLINE ANYTIME
English Heritage has some fun Halloween crafts to keep you entertained at home. To find out how to carve a Halloween Turnip and the history behind, head to YouTube here and if you'd rather create a Spooky lantern, click here or download their Halloween Mask activity inspired by mythical beasts here
Bring the colours of the rainbow to your pumpkin this Halloween and see what fun can be had when you melt crayons.
Watch the video here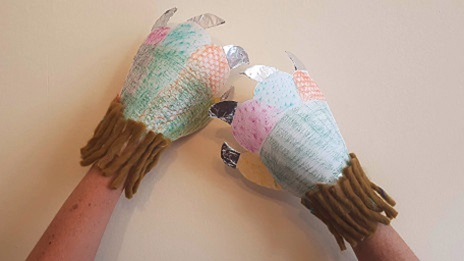 Have you ever wondered what it would be like to have big furry paws like a wild beast? Or perhaps scaly wings like a dragon?
If your Halloween costumes require paws with claws then look no further than this activity from The British Library. Become a magical creature with this simple and sensory craft activity. Make paws with claws inspired by the wonderful and magical characters found in children's books.
Create your claws here
Have a go at using a stencil to carve a pumpkin. These stencils are all inspired by artworks from the RA Collection.
To download it and get crafting, click here
The safe comfort of Mossy Glade in the deep forest is disrupted as a band of merry mushroom friends have one of their own snatched away! Penny and Shaggy embark on an adventure into the great unknown to rescue Truffle, encountering many exciting characters, environments and obstacles along the way. Will they be able to use their wits to save the day and return home to Mossy Glade?
To watch and find out how to make your own fungi friend rod puppet, click here
The online show is available for free, but if you're able to make a donation it would be much appreciated.
MAKE THIS

It's gooey, stretchy, slimy and most of all, brilliant fun – find out how to make your own slime here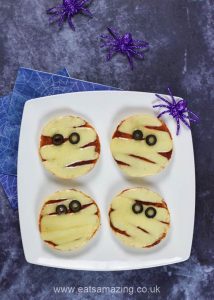 A quick and easy tasty tea or perfect party spooky food from the brilliant Eats Amazing. And why not wash it down with Worm Juice mocktail!
Start cooking here
READ THIS

There's a Ghost in this House is an enchanting game of hide-and-seek within a gloriously interactive gift book from award-winning and much-loved picture book creator, Oliver Jeffers.
This brand new tale combines Oliver's multi-media illustrations with transparent pages which reveal friendly ghosts hiding from a little girl who needs the reader's help to find them. With details to spot on every page this spooky story is sure to delight children of all ages.
Find out more here
And why not enter our competition to celebrate the new book. Win a one-of-a-kind print hand-painted and signed by Oliver Jeffers, from his new interactive gift book: There's a Ghost in this House. Enter here
This picture book from the author Molly Potter of How Are You Feeling Today? explores diversity using everyday examples and colourful illustrations, covering race, disability, gender and more. With a glossary of terms and helpful notes for parents and carers, it is perfect for starting conversations about diversity with children and helping us all to celebrate everything that makes us unique as well as the similarities we share.
Find out more here
Fancy winning a bundle of books including The Same but Different, enter here
WATCH THIS
This animated tale follows Hansel and Gretel as they walk out of their own story into a winding and wickedly witty tale full of strange – and scary – surprises.
The Sharkpack gets ready for Halloween with the spooky legend of the "Fearsome Fog" – and Sharkdog must save trick-or-treating from a slimy sea monster.
Featuring heartfelt interviews and visits to historical sites, this documentary examines the effect of Anne Frank's words on millions around the world.
LISTEN TO THIS
Kids Podcasts
Grimm, Grimmer, and Grimmest is a retelling of the Grimm fairy tale. The host Adam Gidwitz's dramatic storytelling style, plus all the sound effects make it come to life. Gidwitz tells the stories in front of a live children's audience, too, and stops to ask questions so it really feels interactive. Also, each episode is rated "grimm, grimmer, or grimmest" (with grim being the least scary and grimmest being the scariest), so you can decide what's right for your kids.
They've got special Halloween episodes of Flood and Fang, Mel and Warp and Horrid Henry.
Beware, these scary stories will transform you! The Creeping Hour is a horror anthology series hosted by the Creeps, three friends who listened to so many scary stories that they turned into monsters themselves. Gather your whole family to shiver with fright as you listen to the terrifying tales of The Creeping Hour this Halloween.
DOWNLOAD THIS
This Halloween, join Charlie Brown in this award-winning interactive experience. Pick your costume, carve a pumpkin, and go trick-or-treating with the whole Peanuts gang!
#1 in Books & Entertainment, Featured in NY Times and TIME, Apple App of the Week and App of the Day

Brought to you by The LittleBird Family Pass – saving families money all year round. To find out how, click here