The LittleBird Family Pass Top Picks for 15th – 28th January 2021
---
With yet another lockdown and the return of homeschooling, LittleBird is here to help. We've rounded up some great activities and events to help you and your family stay entertained, inspired and active over the next two weeks. 
If you find our guide useful, please share Top Picks with your family and friends and sign up to the newsletter. We publish our blog every two weeks but we promise the fun below lasts a lot longer than that!
VIRTUAL EVENTS DATED
Natural History Museum Homework Club
New theme each week with dinosaurs until Friday 22nd January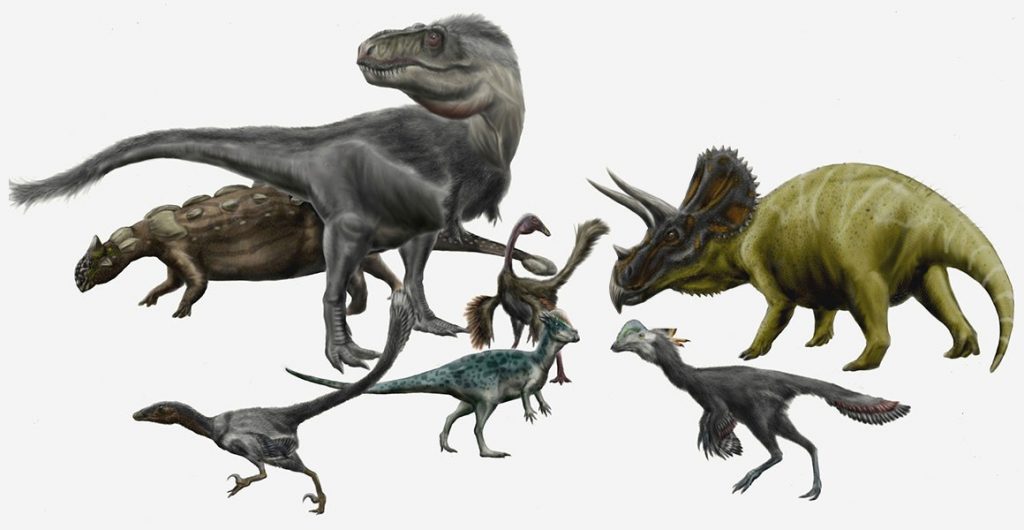 Check out the coolest Homework Club there is, the Natural History Museum's Homework Club.
Each week a new theme will be released. The Museum's team of expert educators will be sharing fun activities to do at home exploring a different theme with the first being Dinosaurs.  You can learn along with the team or do the activities in your own time.
Join a live broadcast quiz each Friday at 10.30am to test what you have learned during the week. 
Follow their Twitter @NHM_Learn  or check the website to see daily challenges and to find out more.
PE with Joe 2021
Mondays, Wednesdays & Fridays @ 9am
Thank goodness, Joe Wicks is back…again! Offering a 20 minute PE lesson during Lockdown 3.0 every Monday, Wednesday and Friday's, all you need to do is head over to his YouTube channel Body Coach TV.  
BBC Lockdown Learning
Monday – Friday from 9am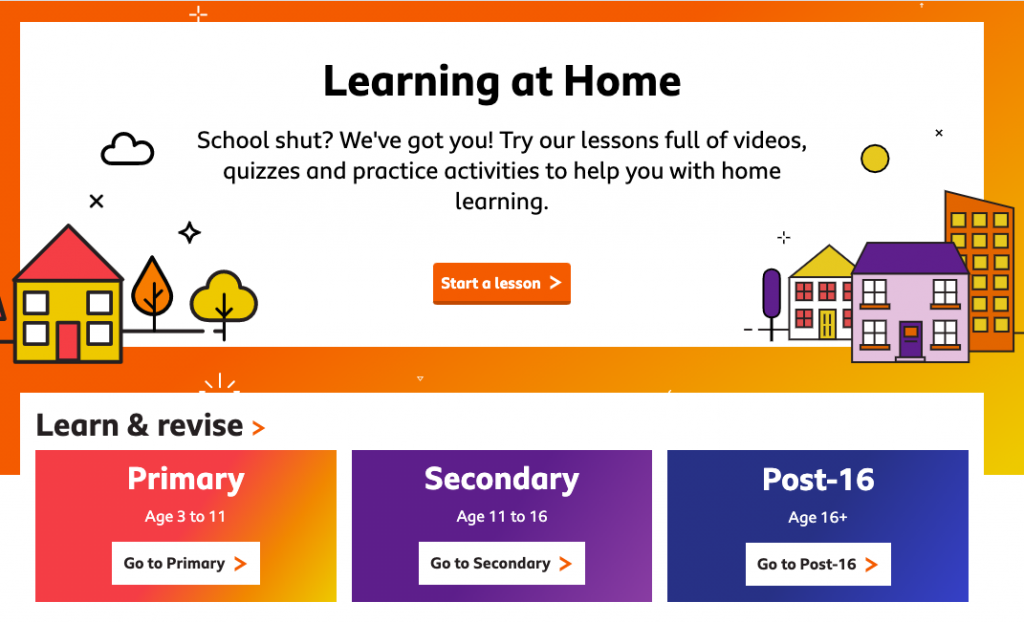 CBBC, BBC Two, BBC iPlayer and BBC Red Button will all be offering up lots of content to support families with homeschooling (full schedule here).
The CBBC channel will have a three-hour block of primary school programmes from 9am. This will include programmes from BBC Live Lessons and BBC Bitesize Daily as well as Our School, Celebrity Supply Teacher, Horrible Histories and Operation Ouch.
BBC Two will run at least two hours worth of educational programming for secondary students every weekday, which will include adaptations of Shakespeare plays as well as science and history programmes. 
Plus, don't miss Celebrity Supply Teachers including Marcus Rashford, Heston Blumenthal,  Geri Horner and Mark Labbett. 
New broadcast schedules are shared each week here.

Virtual School Library
National Literacy Library
Weekly guest authors & illustrators
The National Literacy Library aims to complement existing school libraries and will ensure that children have access to the magical world of stories all year round, whether they are learning at school or at home. Every week a popular children's author or illustrator will provide families with exclusive videos and their top three recommended reads.
Launched back in September 2020, previous special guests have included Lauren Child, Tom Palmer, Micahel Rosen, Liz Pichon and many more and the best thing is, you can catch up with them all here
Find out more here and don't forget to check each week who the guess author is.
Midweek Mindfulness
Wednesday 20th January @ 12pm, weekly 
Join Make the Paint Dance for some drawing, painting and making with live meditative music, a great way to relax halfway through the week. A different focus each week – feel free to join in, watch or just listen. It's also possible to dip in and out as and when you have time.
Make The Paint Dance is an award-winning non-profit organisation with a passion for increasing accessibility to the arts and allowing children the freedom to lead creative play. Tune in on Instagram Live.

Insect Hands, Southbank Centre
Saturday 16th & Sunday 17th January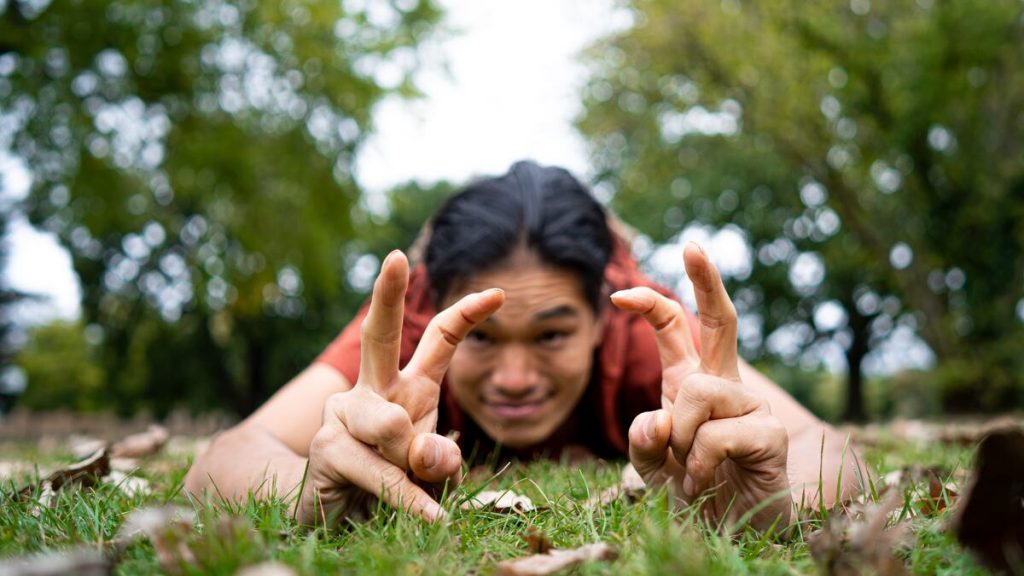 Meet the ground's wriggling inhabitants in this quirky dance film that invites you to explore the world beneath your feet. Join Takeshi and his animated mini-beast friends for a dance in the great outdoors. It's a dance that invites you to look a little more closely at the world around you.
Autumnal blooms, tickly toes and scrunchy leaves inspire you to get outside, get moving, and play. How many insects can you spot? Recommended for ages 4+. Find out all about it here.

'The Girl and the Raven'
The Little Angel Theatre
Sunday 17th January @ 11am
A short adaptation of the Icelandic folk legend of The Girl and The Raven. The story is based on events surrounding a huge landslide in Vatnsdalur, Iceland in 1545, laying waste to the farm of Skíðastaðir. Thirteen people died, but tradition says that one girl survived in an extraordinary manner…
A Handbendi Production, supported by Little Angel Theatre. Handbendi is a professional puppetry and theatre production company based in Hvammstangi, Northwest Iceland. The Little Angel Theatre are offering this online show for free, but if you're able to make a donation it would be much appreciated.
Code Playground
From Monday 19th January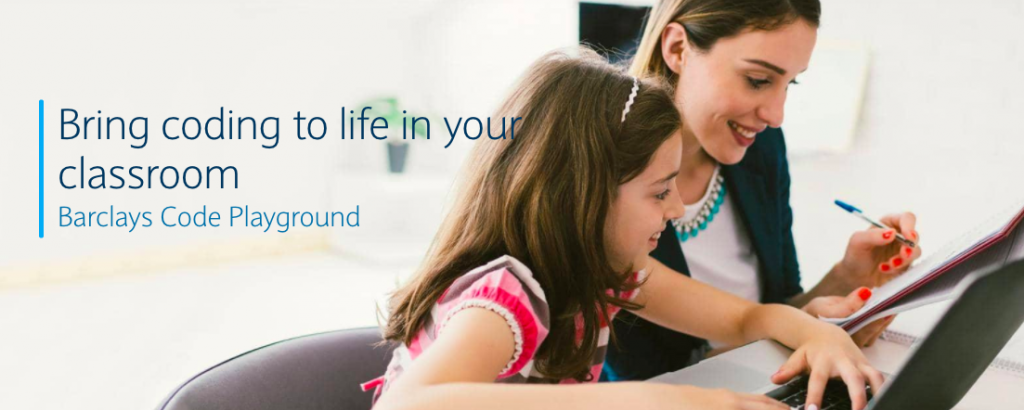 Barclays Code Playground, through a series of fun, free online coding sessions, aims to support families by bringing the excitement of coding to life. Simply join one of their online sessions to get started. 
Whether you're a parent, a teacher or a student, they have everything you need to get up-and-running; parent guides, student workbooks, lesson plans plus a team of enthusiastic Digital Eagles at your disposal.
Find out more or book your session here.

Zinnia's Eco Training School
Tuesday 19th January @ 10.30am, 11.30am & 12.30pm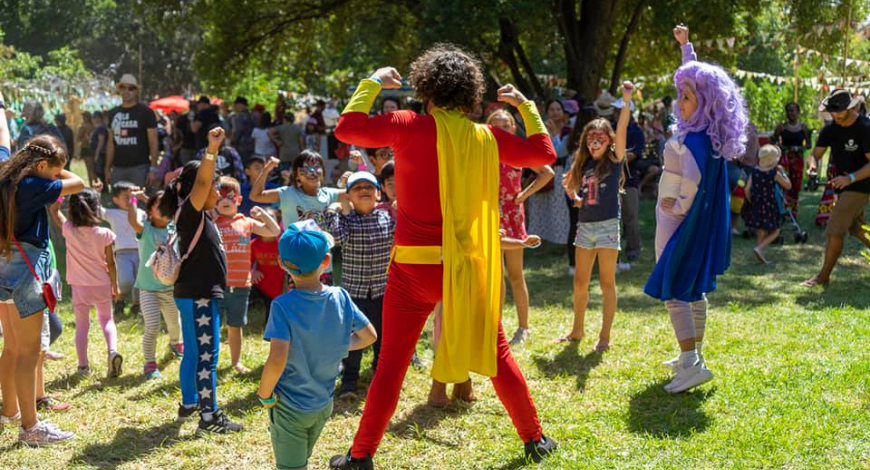 Brought to families by Cockpit Broadcast, join Captain Funtastic and Zinnia for their internationally acclaimed Eco Training School!
Discover ways to join the fight of superheroes against climate change. Whether you are a budding eco warrior, a super recycler or a litter picking whizz this exciting experience will strengthen your belief that together we can save the planet.
Access the event via zoom, recommended for ages  5 -11 years. It's free but you'll need a ticket. Register here

The Unknown Warrior Day
National Army Museum & Westminster Abbey
Saturday 23rd January @ 11am
In 1920, the Unknown Warrior was laid to rest in Westminster Abbey. His grave served as a symbol of remembrance especially for those who had lost loved ones in the First World War. The original idea for this national memorial came from an Army chaplain called David Railton. 
Join the National Army Museum in collaboration with Westminster Abbey as you explore his tale in an interactive Makaton storytelling workshop, and discover how one simple idea became a reality. Then create your own unique wreath to honour the Unknown Warrior, or someone important in your life. 
Access via zoom, aimed at ages 8+. It's free but you'll need a ticket, book one per family here.

Myths of the Tower of London
Talk with Lucy Worsley
Wednesday 27th January @ 7pm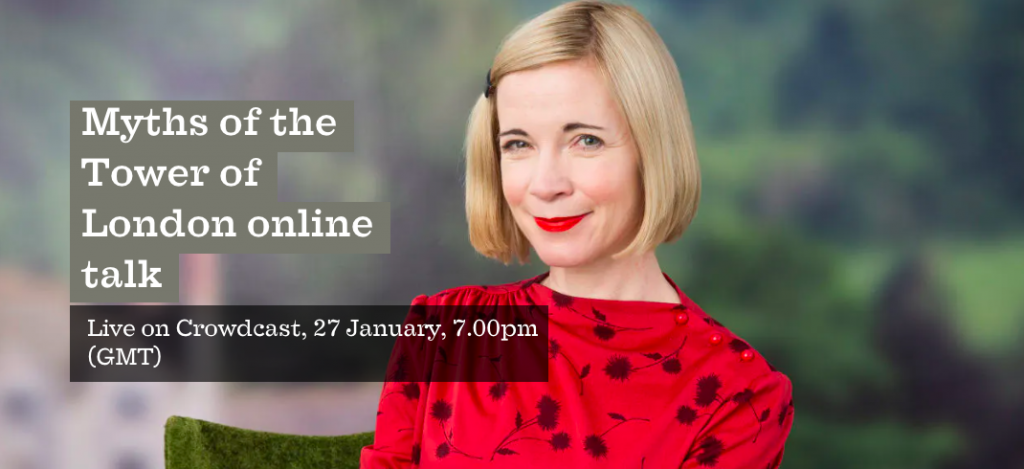 Join Lucy Worsley as she explores the truth behind some of the Tower of London's most famous myths and legends, with Ravenmaster Chris Skaife and historic buildings curator Jane Spooner.
Historic Royal Palaces are offering this online talk for free, but if you're able to make a donation (£10 recommended) it would be much appreciated.
Access via crowdcast, find out more and register here.
Climate Change Talks: Why Should We Care?
Science Museum
Thursday 28th January @6.30pm 

Part of the Science Museum's Climate Talks happening throughout the year. The first discussion panel kicks off January asking what will Earth be like for future generations? An international panel of scientists, policy experts and climate activists will discuss why action is needed now if we're to tackle the incredible challenges presented by climate change.
Science broadcaster Dr Hannah Fry is joined by a panel of experts—including famed conservationist Dr Jane Goodall—to explore the big question: how will climate change affect our future? 
Delve into the science, hear some uncomfortable facts about the state of our planet and be inspired by efforts from across the globe which are beginning to make a real difference.  
Aimed at ages 14+. Tickets are free, but booking is essential. Register here.
---
OUTDOOR ADVENTURES
Discover Nature On A Walk 
Woodland Trust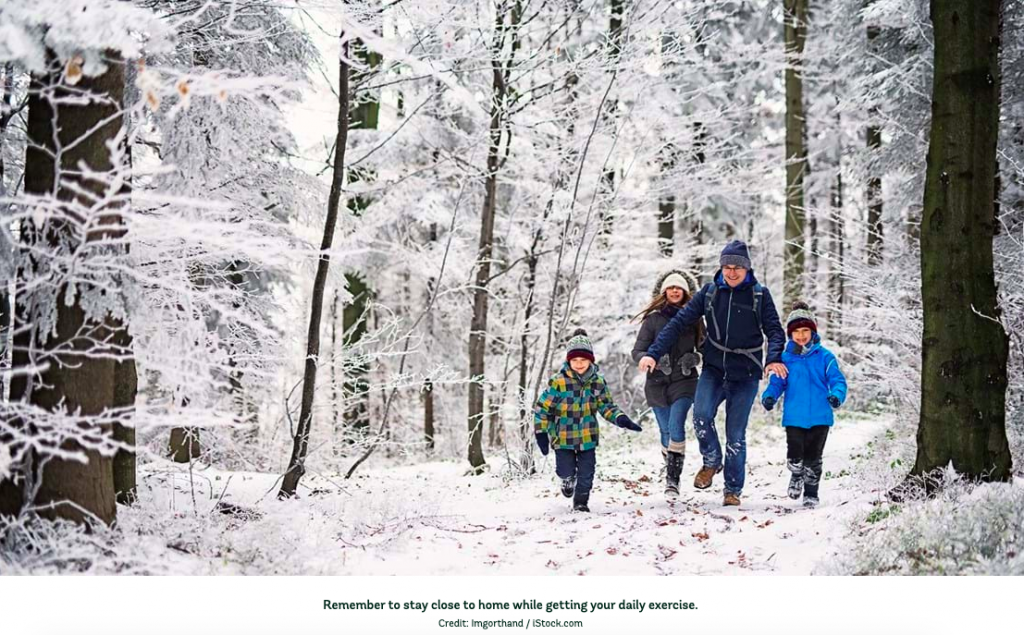 The Woodland Trust has some outdoor and indoor ideas and activities this winter you can take part together while you're getting your daily exercise. Keep your eyes peeled for wildlife as even though it's winter, there's plenty to see and hear. 
Stargazing
RSPB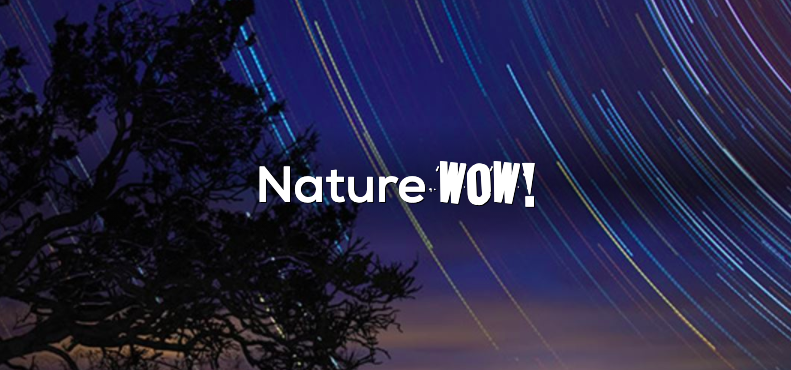 Part of the RSPB Wild Challenge, stargazing is a great nature wow anyone can get involved with. It may be dark, and perhaps a bit chilly, but stargazing can be a magical experience. Pick a clear night, and take the family to somewhere away from too many lights, check out these tips and get ready to go wow!
Find RSPB's top tips here and to find out how to join the Wild Challenge.

---
ONLINE ANYTIME
Windowsill Silhouettes 
Cass Art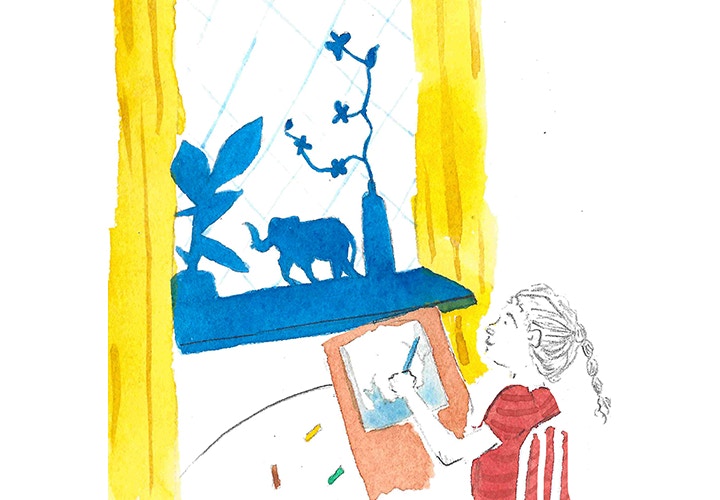 When we're home all day, everyday life can start to seem a little boring, especially for kids. This drawing exercise, Windowsill Silhouettes, is all about taking something ordinary and looking at it again with fresh eyes.
As much as the drawing itself will be important, this exercise is really about learning to see things in a different way. Silhouette drawings encourage us to pay attention to light, shadow and overall shapes of objects. Explore Cass Art's tips on how to create a simple still life that children can easily follow.  
Check out more drawing projects here.

Minecraft: Education Edition
This educationally based separate website offers a mix of creative and STEM-based learning set in the immersive block building world of the original game.  Find out about all the activities here.

Create a Window display
Alexandra Palace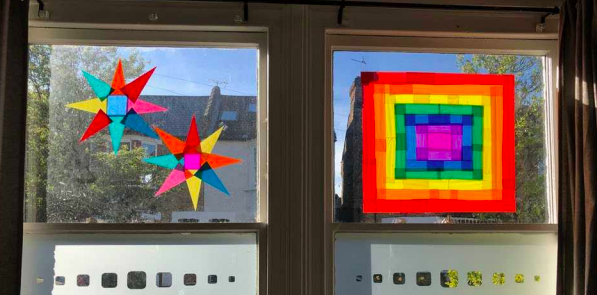 Part of Alexandra Palace's hands on crafting ideas, why not bring some colour into your home. You can make very simple designs or try a 'stained glass effect', you could even create whole worlds on your window, like a jungle or an underwater or space theme. To find out how, download the pdf here.
Learn How To Juggle
Cirque Du Soleil 
Tune in to watch juggler Gabriel Beaudoin from KURIOS – Cabinet of Curiosities as he shares top tips on learning how to juggle.  Watch the tutorial and find out what else CirqueConnect has lined up for kids (and adults) here.

Make Your Own Wildlife Documentary
WWF
WWF have a series of fun 'make-it' activities that have been designed to encourage wildlife into your local area and explore your love of nature. You can choose to download activities or watch these learning events on Youtube
To explore the rest of the WWF activities, click here

RNSO Challenge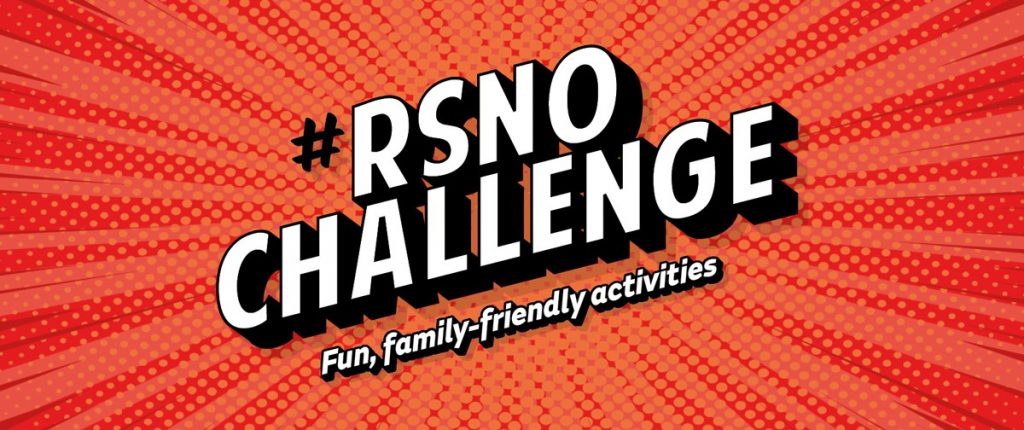 Take part in the Royal National Scottish Orchestra's 14 fun, family-friendly, musical challenges to keep children and adults alike entertained. From vegetable instruments to recycled percussion, rhythm games to musical poetry – are you ready to take the challenge? 
Find out more and watch all the videos here.

Penguins Day Out
The London Transport Museum 
Part of the London Transport Museum's Winter Stories and activities, follow four young penguins from London Zoo on their adventurous day out in the city! Learn the Makaton signs and join in the story. 
Find out more about fun things to do at home this winter or check out more videos here.

RA's Family How To: Felt Tip Printing
Create with the Royal Academy's Family How To series and find out how to Felt Tip Print. Try out this simple technique using the RA's step by step guide and learn how to create your own monoprints.
Made in a variety of ways, monoprints are sometimes made involving drawing or painting directly onto a printing plate. They can be quick to make, spontaneous and experimental, but unlike other methods, each print can only be made once.
Full instructions and household items required are available here.

---
MAKE THIS
Is it a bird, is it a plane…no it's a sandwich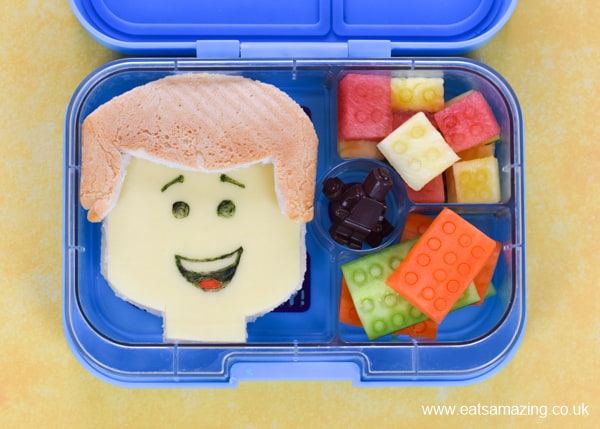 With homeschooling comes the need to make yet another meal so why not get the kids involved and set them the challenge to turn the humble sandwich into a work of art. Be inspired with EatsAmazing's fun and themed sandwich ideas here
How to make a Spin Drum
Design Museum 

Find out how to make your Spin Drum with the Design Museum's video. You'll need cardboard, a chopstick, a stick, bottle tops, beads, tape, string, scissors, a pencil, a rubber and colouring pencils.
For more instrument tutorials check out the Design Museum.

LISTEN TO THIS 
How I Built This with Guy Raz
Guy Raz dives into the stories behind some of the world's best known companies. How I Built This weaves a narrative journey about innovators, entrepreneurs and idealists—and the movements they built.
Fun Kids Radio launches 8 new stations

Fun Kids Radio is getting bigger for 2021. They're launching eight new children's radio stations that you can listen to for free. They are, deep breath, Fun Kids Animals, Fun Kids Party, Fun Kids Soundtrack, Fun Kids Pop Hits, Fun Kids Classics, Fun Kids Silly, Fun Kids Naps and a children's classical music station – Fun Kids Classical.
You can listen to them all at funkidslive.com, on their app, by asking your smart speaker or all the other ways listed here.

WATCH THIS 
Cobra Kai
Netflix
Pure nostalgia for you and great fun for the new generation! Decades after the tournament that changed their lives, the rivalry between Johnny and Daniel reignites in this sequel to the "Karate Kid" films. There are currently three seasons streaming.

Disenchantment Part 3
15 January on Netflix
12 certificate
From The Simpsons creator Matt Groening, Disenchantment follows the medieval adventures of heavy-drinking princess Bean, her wide-eyed companion Elfo, and her personal demon Luci. Princess duties call, but she'd rather be drinking. Free-spirited Bean exasperates the king as she wreaks havoc with her demon and elf pals.

Penguins of Madagascar: The Movie
January 15
Ken Jeong and Benedict Cumberbatch voice the penguins in this 2014 animated film.

DOWNLOAD THIS 
First News
Free digital issues throughout lockdown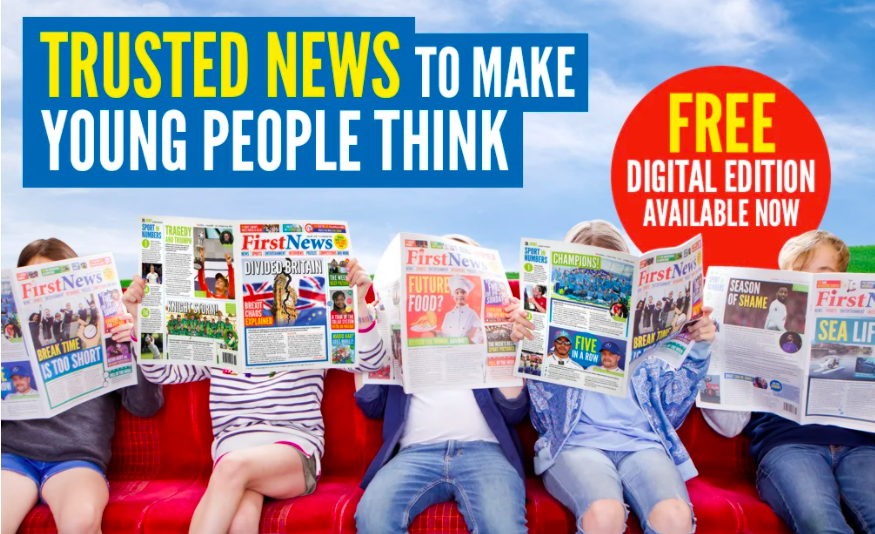 First News is a weekly newspaper aimed at 7 to 14-year-olds and with a return to homeschooling they are offering free access to their digital issue, to help parents and children during the current lockdown.  
First News report the news in an age-appropriate and non-scary way that gets children engaged. Even at the moment not all news is bad and they passionately believe there are lots of positive stories out there, covering the nice news too and celebrating what is good about the world. 
Simply register your email address and you'll be given an access code that you can use to read the latest issue of First News on a tablet, phone, laptop or desktop.
Recommend for ages 7 – 14.  Download your free issue here.

Brought to you by The LittleBird Family Pass – unmissable savings on all aspects of family life, all year round. Sign up here