Our First Wonder Box from the iconic First News
LittleBird's Alex was invited to trial First News' new activity boxes for children aged 4-8 years old, First Wonder Box. Here are her thoughts…
With a five-year-old son whose attention span is akin to that of a fledgling fruit fly, finding fun but educational activities for after school or play-time is always somewhat of a challenge. Contrary to their grown-up persona, small boys can, I have repeatedly found, do two or more things at once…play lego, eat biscuits, watch TV, balance on one leg, re-enact a superhero rescue and so on. So, to keep their focus on one thing and find one activity for lengthy quality time together is a tricky ask.
However, I have found a solution! The First Wonder boxes from First News, a monthly subscription box that is jam-packed with activities, facts, games, toys, quizzes, word-searches, model-building, colouring, spot the difference and much more.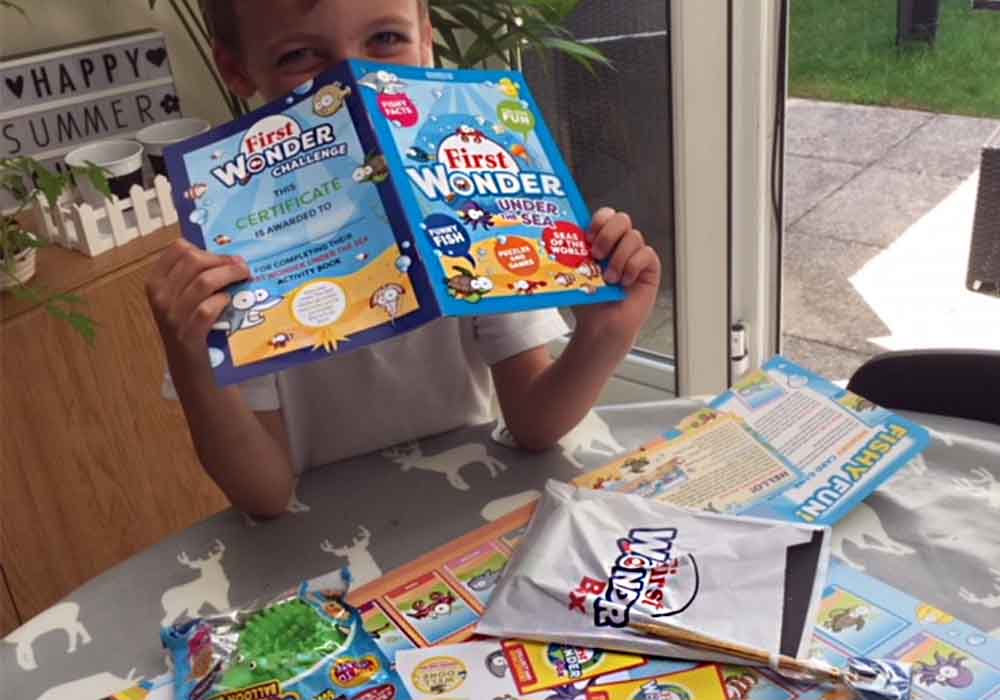 Based on the KS1 curriculum with themed boxes and targeted to ages 4-7, the colourful boxes arrive at the front door addressed to the kids fortnightly – just in time for the weekend.
We received 3 boxes to try out and opening each of them up, there is a leaflet outlining the contents and activities for each one. Our "castles" themed box had:
A Castles Activity book
A build your own castle
A themed pencil with dinosaur eraser
A grow-your-own knight
2 collectable cards
A sheet of castle stickers
A craft stick to make a jester mask
The whole box then opens up to create a knight's playing field, complete with moat and a place for stickers. The activity book is full of such great and interesting facts for kids (and grown-ups – not ashamed to admit I learnt a thing or two!) about UK castles, along activities specific to the child's age and box theme, such as jester jokes, saving the knight from the maze and parts of a castle word-search.
The book ends with a challenge on what you have learnt with a certificate to fill out for completing all the activities! Ben was super proud of his certificate as a castle virtuoso and has proudly stuck it on his bedroom door telling me he is "going to live in a massive castle with lots of knights" one day.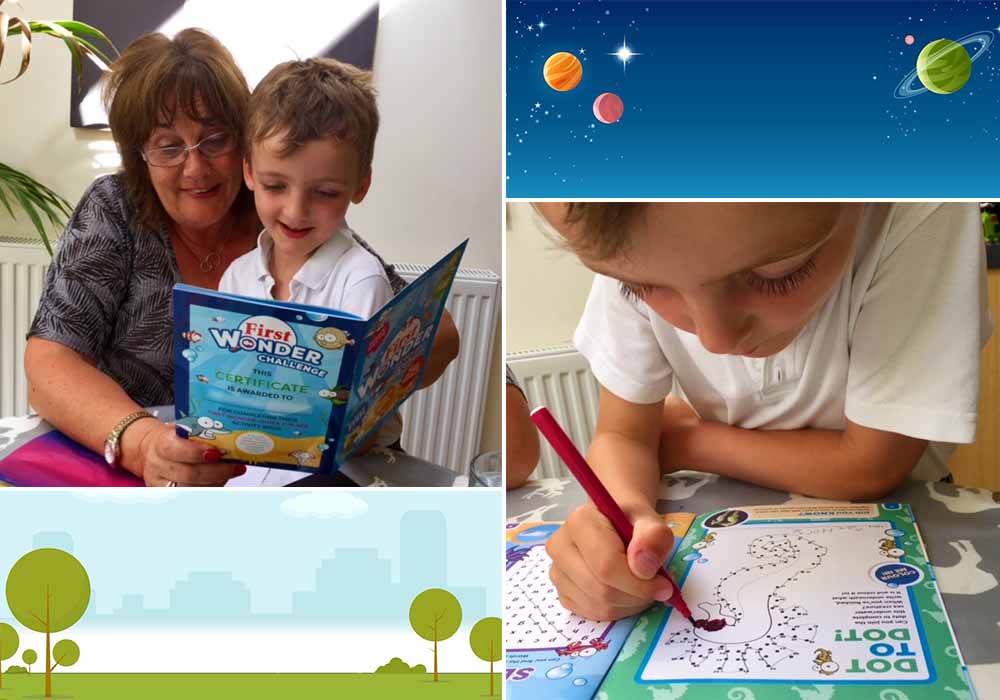 We had great fun assembling and building our own castle (all the while chatting about how he could rescue princesses and marry the good ones) and making a jester mask – Grandma even got stuck in too!
I was particularly impressed with how every inch of the box and packaging is used, whether it be for things to do, fun facts or using the packaging to make something. It is clearly evident that much time and thought has gone into the creation of each themed box to contain age appropriate activities based around curriculum topics that actually make learning fun!
The boxes are just perfect for an after-school activity, a treat to do with grandparents, to take in the car on long journeys or just a quality one-on-one screen free activity to enjoy together. My daughter skips to the letterbox to retrieve her fortnightly First News newspaper (hitting the crosswords and sudoku first!) and my son now loves getting his Wonder Boxes.
Great value, I will definitely be purchasing again as we are huge First News fans in this house.
Thank you to First News for sending us the boxes in return for an honest review.