One Third Stories – Exploring Languages with the Kids
The gift of languages is a passport to the world and One Third Stories has just the ticket. Find out how LittleBird Mum Alex and her two children got on with their One Third Stories language learning subscription…
Holding the belief that every child has the chance to grow up bi-lingual, the founders have created a uniquely clever, language-based learning system for 4-9 year olds that ingeniously combines the art of learning French or Spanish with fun, wit and charm. It comes in the form of a subscription box sent monthly, and each themed box contains a beautifully illustrated book with engaging stories, vocabulary flash-cards, an activity book and at least one game.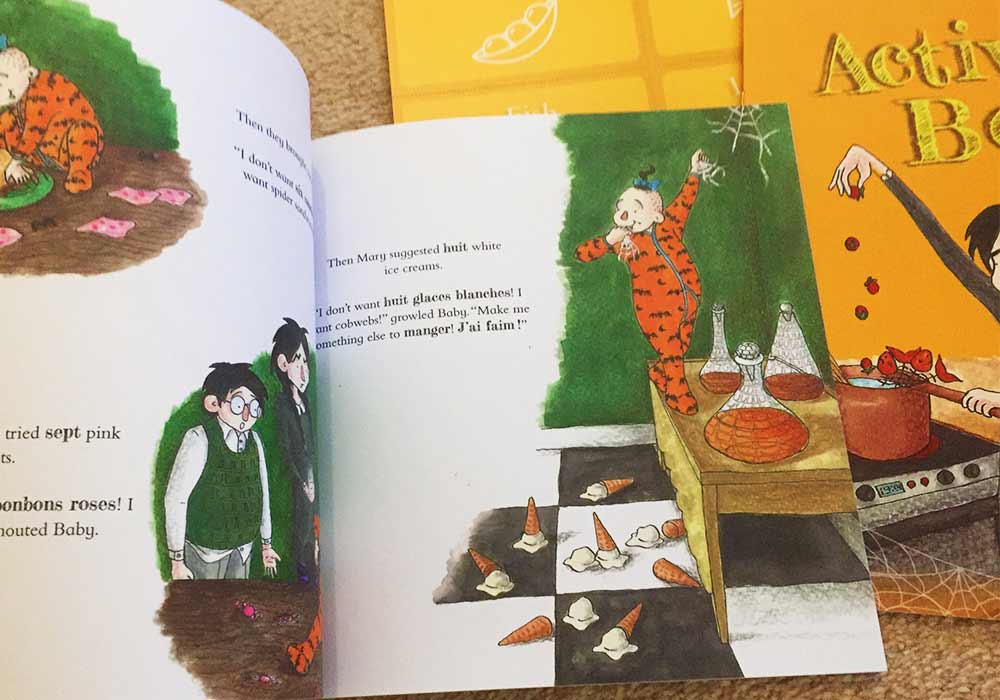 Each story begins its journey in English, taking the reader on a linguistic adventure introducing French or Spanish words along the way to accompany the story. Each page is littered with quite brilliant illustrations that bring the story to life and paragraphs are interspersed with French or Spanish vocabulary cleverly written into the sentences in bold so that the child adopts a natural understanding of the language.
There is also an accompanying audio download to help with pronunciation – invaluable for any rusty parents and perfect for car journeys too!
Far from the repetitive-recital-of-endless-vocabulary methodology of old, what One Third Stories have so uniquely engineered is a learning structure that follows their Clockwork methodology system, whereby a single word is used numerous times in different contexts in the story and through this subliminal repeated exposure, the reader learns new words.
Thrilled to try this new language learning adventure box and as a keen have-a-go linguist myself, (with a French degree under my belt many moons ago), I jumped at the chance to share the One Third Stories voyage with my little ones to transfer and instill my passion for languages to them.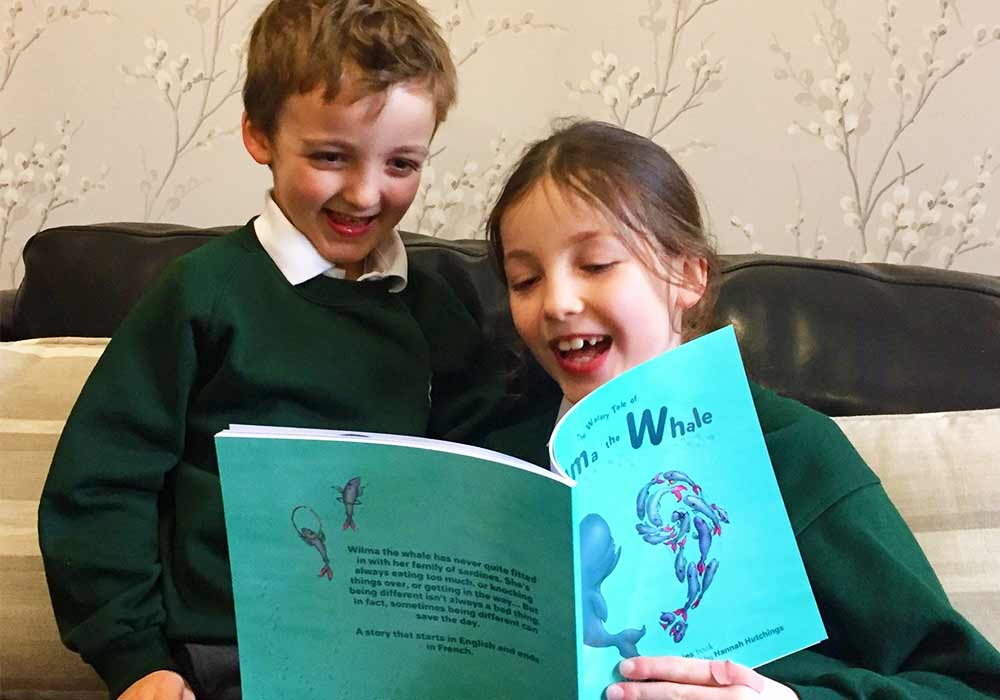 With the box addressed to the children, there was a mad dash for the door, each of them desperate to see what was inside. It is absolutely evident from that first glance how much care and attention has gone into the preparation of each box in terms of the theme, content and creative and we couldn't wait to get stuck in. First, we read the beautiful book and the children engaged completely, no mean feat for 5 and 7 year-old balls of energy. By the end of the book, they were up jumping around and chanting their newly found French vocabulary to point out different colours in the room – "rose", "vert", "jaune"!
Next, we looked at the accompanying word-cue flash cards which are bright, informative and handily printed on card to be kept. These were slyly used by my children to create the words "Je n'aime pas" "manger" "les pois" and "j'ai faim" "j'aime" "le gateau"– nice try kids. "Maman" says "non".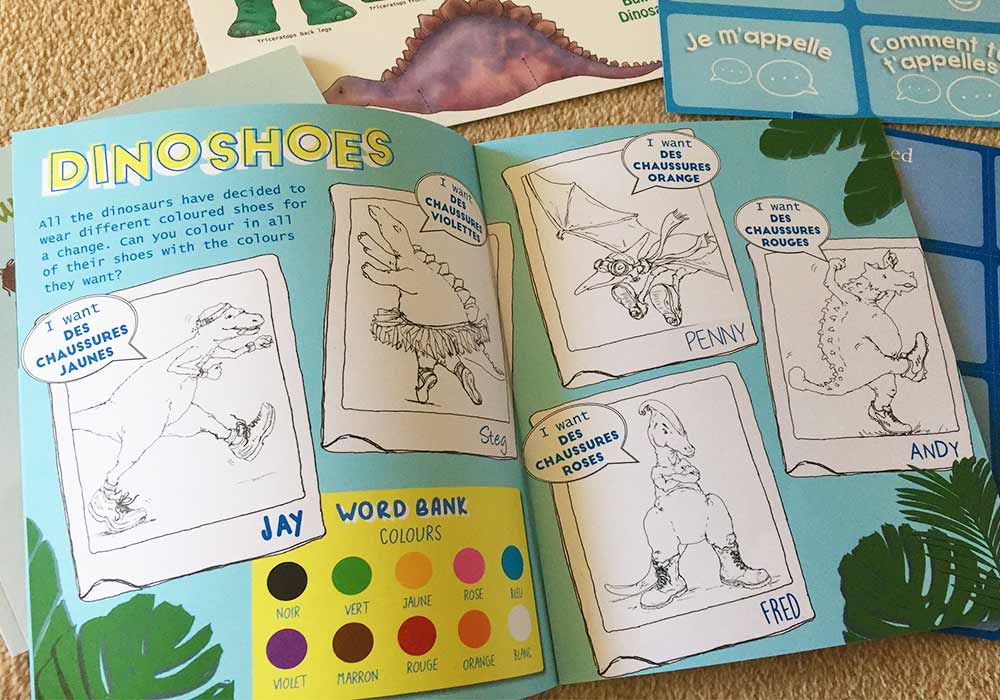 Replete with their newly found French vocabulary, the children devoured the activity book, furiously colouring, reading, trying out the games, filling in the activities reading aloud the facts and proudly showing off their new-found talents. The activity book is awash with things to do, all centralised by the box theme and really kept them entertained and engaged.
Before we knew it, almost two hours had gone past and we all thoroughly enjoyed not only the adventure, the learning and the activities, but also the blissful quality time together that often gets bypassed in our busy schedules. Thank you One Third Stories for inspiring my budding linguists, for reigniting my passion for languages and for giving families the chance to explore the very clever world of One Third Stories.  A Bientot!
Enjoy 41% off your One Third Stories subscription on LittleBird here!