The LittleBird Family Pass Top Picks for 29 Jan – 11 Feb 2021
---
We've rounded up some great activities and events to help you and your family stay entertained, inspired and active over the next two winter weeks.
If you find our guide useful, please share Top Picks with your family and friends and sign up to the newsletter. We publish our blog every two weeks but we promise the fun below lasts a lot longer than that!
VIRTUAL EVENTS DATED
RSPB Big Garden Birdwatch
Friday 29th – Sunday 31st January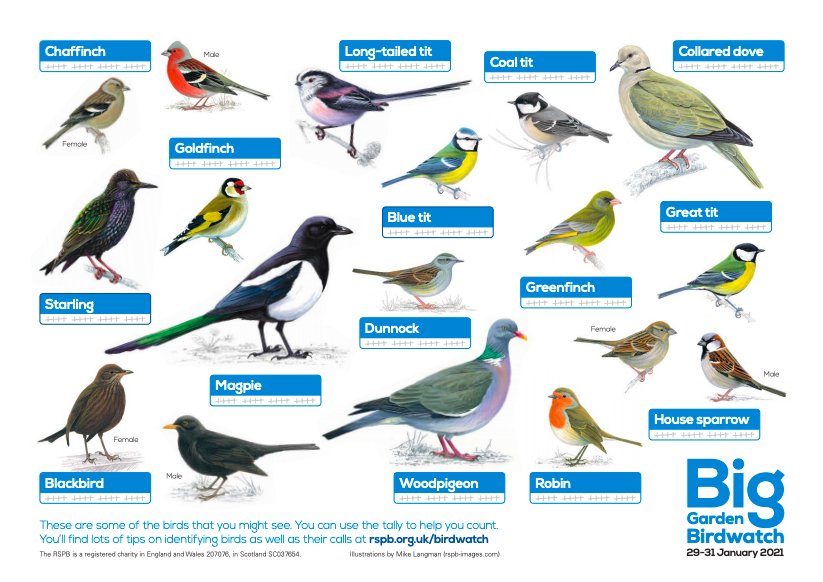 Play your part in the world's largest bird survey this January with the RSPB. Enjoy an hour with nature while you discover the wildlife on your doorstep, all from the comfort of your own home.
Anyone can take part, all you need to do is to spend an hour counting the birds you see in your garden or from your balcony, then tell RSPB what you saw.
Find out more, take part and to download some helpful resources here.

Aardman Animations Morph Digital Model Making
Friday 29th January @1pm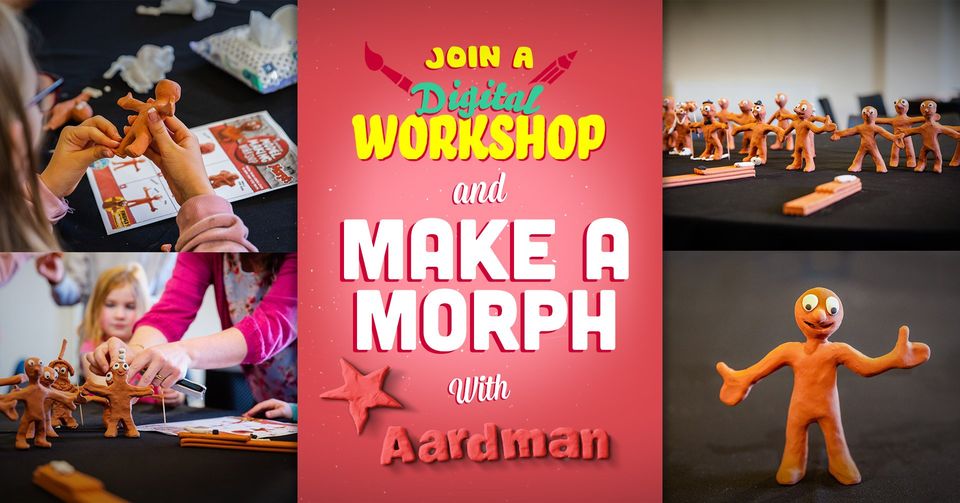 Aardman Animations are giving you the chance to learn how to make your very own Morph at this virtual model making workshop! Led by an expert model maker, you'll also get the opportunity to ask any burning questions you have and learn some insider Aardman tips, too
Tickets cost £15 per household. Book your Zoom tickets here.

Animals in the Anthropocene
Friday 29th January @ 4pm
Part of Natural History Museum's Our Broken Planet programme, this talk is part of a programme of live events where panellists including scientists, farmers, entrepreneurs, fashion designers, journalists, photographers and activists discuss the key challenges we face in building a greener future.
Multi-award-winning photographer and author Jo-Anne McArthur has researched and documented our relationship with animals for over 15 years. From the food industry and medical research to companionship and entertainment, most of us are connected to animals in profound ways, whether we realise it or not. In this discussion, Jo-Anne encourages us to interrogate what value we attribute to animals and how we might rethink our relationship with them through a more considered, critical lens.
Aimed at ages 13+, it's free with no ticket required. Find out more and join on day here.

Number Character Storytelling
Saturday 30th January @ 12.30pm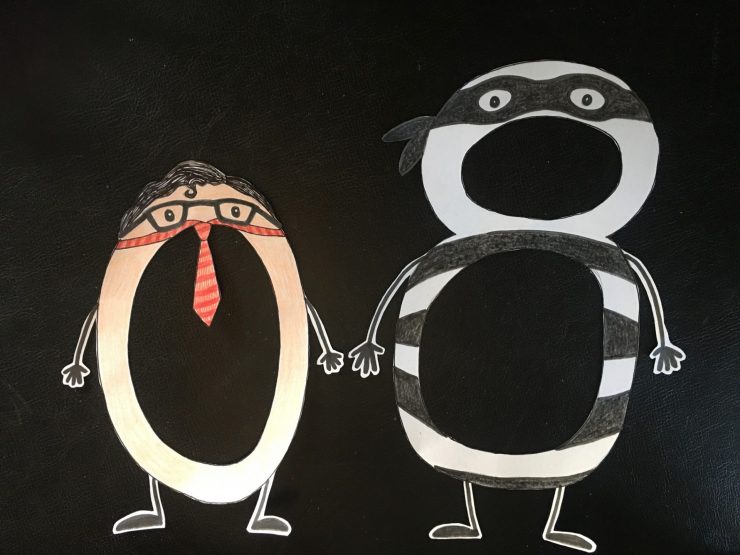 Stay in with Maths On Toast and choose your favourite number and bring it to life by creating your very own number character. You might want to think about what's special about your number – does it belong to a family of numbers e.g., odd, even, prime or square. Will your number be a goodie or a baddie?
Maths On Toast is a UK charity with a mission to make everyone, kids and parents too, positive about maths.
Aimed at ages 4+. Join the event for free and find out what you need to take part here.
Tails from the Zoo
Sat & Sun evenings at 6:30pm until 21st Feb
Join ZSL London and Whipsnade Zoo Virtual bedtime stories – read by keepers behind the zoos' closed doors. In a bid to keep their beloved animals in touch with their youngest fans during the nationwide lockdown, the zookeepers have swapped their brooms for books with a series of virtual bedtime stories reading a different animal-inspired story told from the two zoos' most popular exhibits every Saturday and Sunday evening.
Featuring children's classics such as The Tiger who came to Tea, told in the company of Sumatran tigers Asim and Gaysha to David Walliams' The Slightly Annoying Elephant read from Whipsnade Zoo's Centre for Elephant Care.
To find out more, click here. Visit ZSL London Zoo's Facebook page on Saturday at 6:30pm and ZSL Whipsnade Zoo's Facebook page on Sunday at the same time to tune in.
Plus Zoo School is back, learn more.

V&A Online Making Workshop: Digital Collage
Sunday 31st January, 1.30pm & 4pm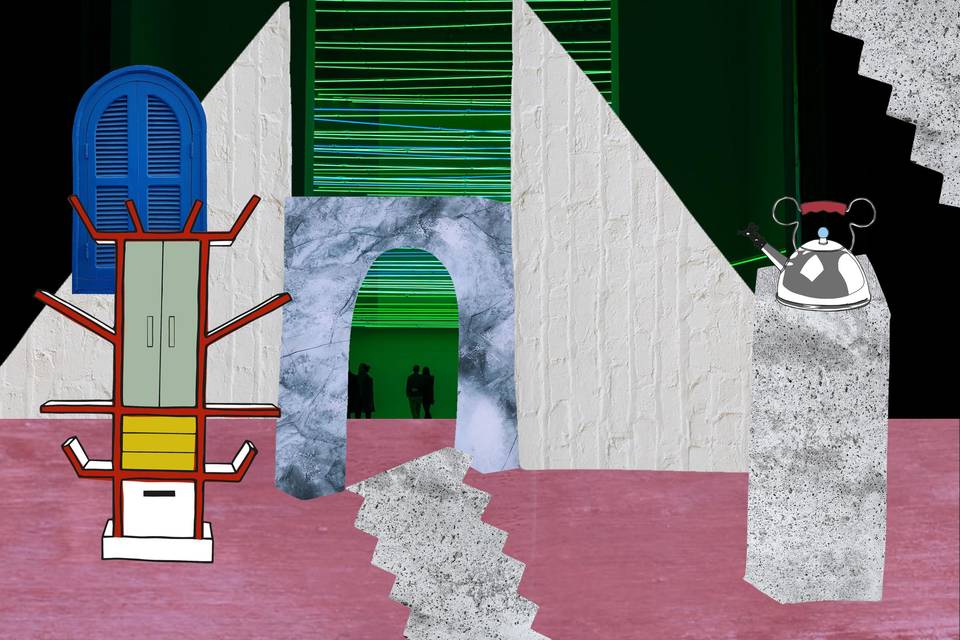 Take part in this online digital workshop and make your own digital collage. Join graphic designer Bethan Durie for this one-hour online workshop and curate your own virtual gallery of the weird and wonderful. Each child will need their own PC or laptop to participate. Due to the nature of this workshop, you will not be able to use a mobile phone.
The 1.30pm event is recommended for 5-7 year olds with 4pm event aged at 7+. If your family group spans both, please book the time that suits you.
Access is via Zoom – it's free but you'll need a ticket. Book now.

ZSL Deep Diving in Greenland
Wednesdays @ 12.30pm, fortnightly throughout February and March
Part of ZSL Wild Lunch Wednesdays, explore a new location and hear first-hand accounts of the highs and lows of life in the field, with ZSL scientists and conservationists.
On Wednesday 3rd February, meet ZSL scientist Chris Yesson and hear about his fieldwork, studying the deep sea floor in Greenland. Ask him about his experiences of icebergs, life onboard a research vessel and how he studies what's at the bottom of the sea without getting his feet wet!
Wild Lunch Wednesday lunchtimes take place fortnightly throughout February and March and are free. Find out the entire schedule here.

Julia Donaldson and Friends
Thursday 4th February, weekly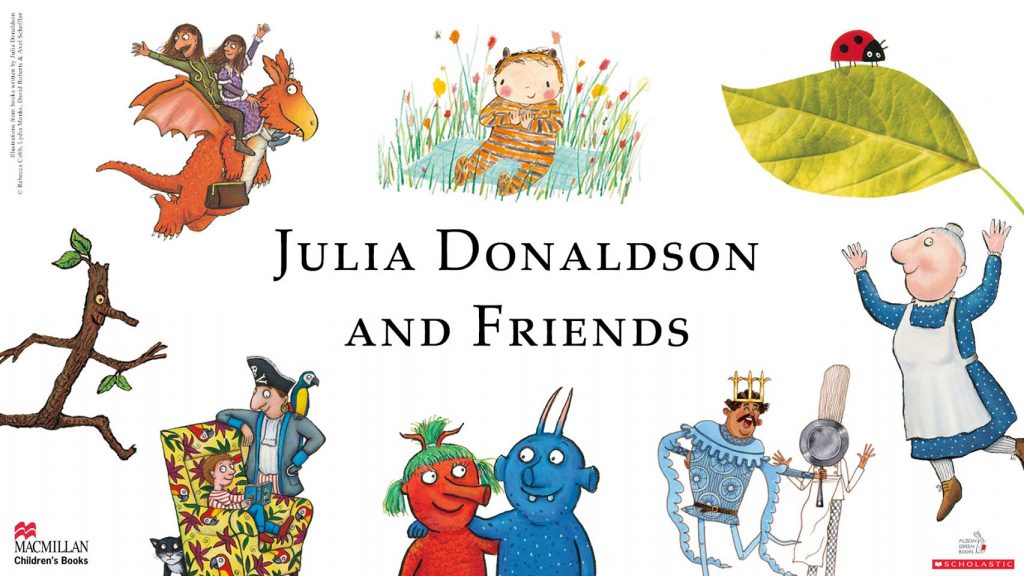 Julia Donaldson and Friends is back! Each week Julia performs stories, songs and poems, broadcast from her home, joined by guests including illustrators Axel Scheffler, Rebecca Cobb, Lydia Monks, David Roberts and Nick Sharratt. Join on facebook here.
Discover the whole library of Julia's broadcasts that started in 2020 starring many illustrators such as Axel Scheffler, Lydia Monks and Nick Sharratt here.
And don't miss this new collection of reimagined images and verses from Julia Donaldson and Axel Scheffler's much-loved books to reflect our current times. To take a look, click here.

Tate Modern's Resilient Responses
Thursday 4th February @ 7pm
A premiere online only performance, filmed in the Tanks at Tate Modern. Watch new work from some of the most intriguing artists working in performance, dance, and music now. See artists Thomas Heyes, Ekin Bernay and Rowdy SS with special guest Rebecca Bellantoni, as they respond through movement, sound and spoken word. Each artist explores ideas around identity, isolation, alienation, and human resilience amidst a pandemic.
To find out more and to watch the film, click here
Franklin's Young Inventors Science Club
Saturday 6th February @11.30am, weekly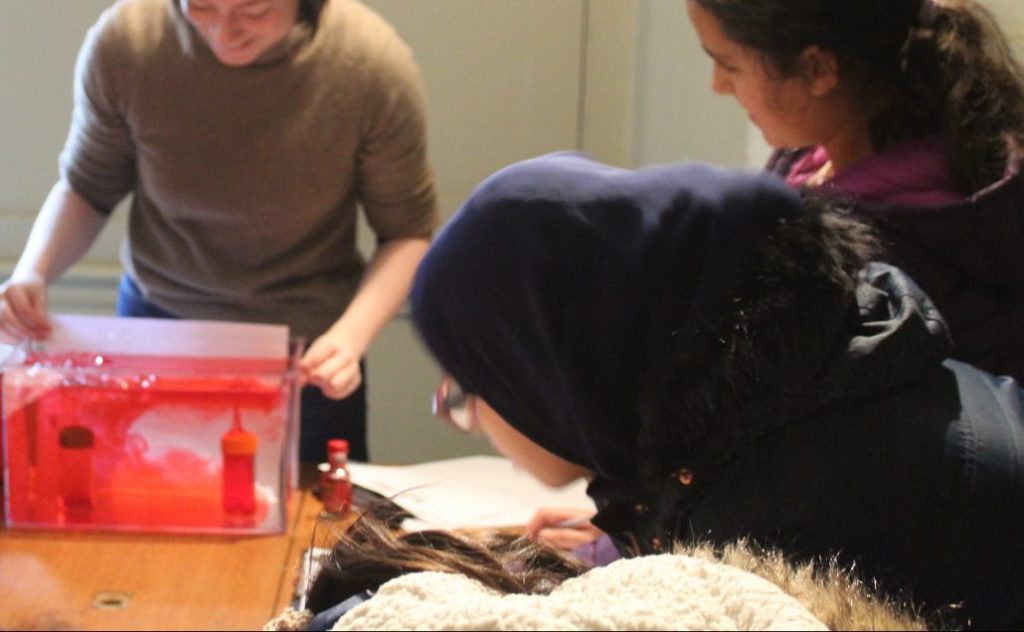 Franklin's Young Inventors is a weekly science club for aspiring scientists delivered by the Benjamin Franklin House. Learn all about the experiments carried out by Benjamin Franklin and his British friends as well as having the opportunity to try your hand at practical investigations.
Aimed at ages 11 – 14, tickets are free but you'll need to register here.

Stellar Encounters, from the Royal Observatory Greenwich
Saturdays and Sundays @1pm & 2pm
Tuesdays and Thursdays @11am

Our Sun is just one of the billions of stars that make up our galaxy. But are all those other points of light in our sky the same as our own, perhaps even with systems of planets around them? Explore the space beyond our solar system and learn all about the lives of stars, from birth all the way through to death.
Join a live online planetarium show presented by an astronomer from the Royal Observatory Greenwich.
Aimed at ages 7+, tickets cost £5 per device. Explore more and register here.

Seven Stories Digital Author Event with Michael Morpurgo
Thursday 11th February @ 1.30pm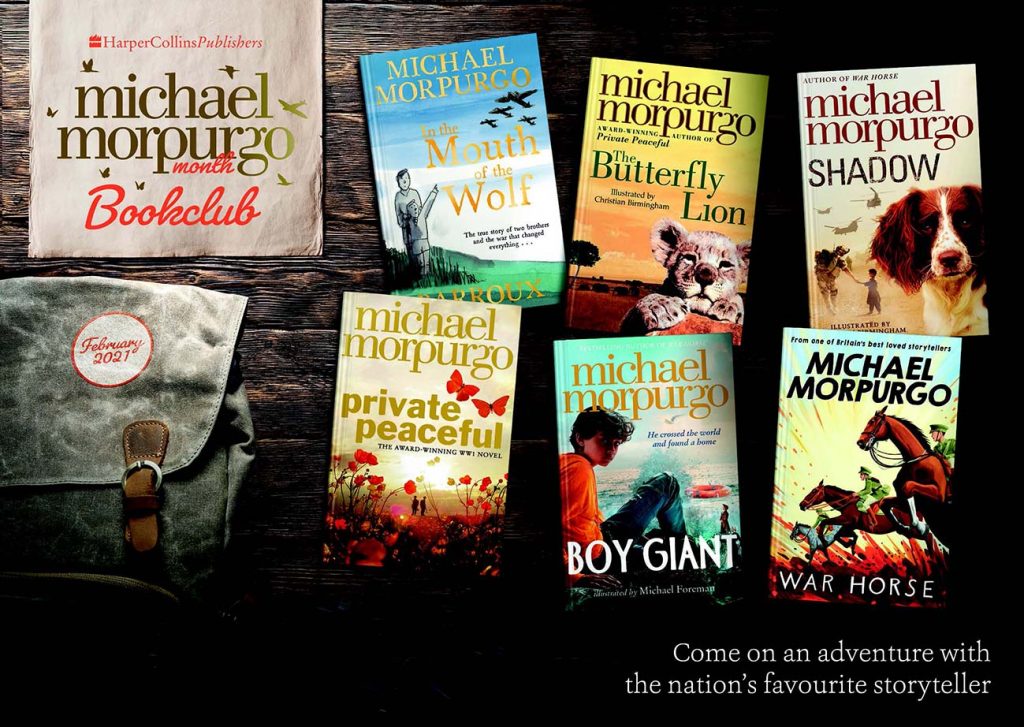 Get ready to go on an adventure with Michael Morpurgo! Michael will be talking about some of his best-loved books including War Horse, The Butterfly Lion, Shadow and Private Peaceful, as well as reading from his latest book, Boy Giant. Plus, there will also be the chance to ask Michael a question.
You're invited to join through your school (you'll need to let them know about the event) or by booking a family place. This event will be live streamed through a private YouTube link and last approximately 45 minutes, including a talk from Michael and a Q&A at the end.
Aimed at ages 7 – 11 (Y3-Y6). To find out more, click here.

Barbican Family Film Club: Creepy Crawlies (U*)
Until Sunday 28th February

Watch this medley of movies celebrating all that's creepy and crawly curated by the Barbican's Family Film Club. Embrace your inner bug hunter and immerse yourselves in stories of veg patch caterpillars, fun-loving ants, musical earthworms and every gardener's nightmare, slimy slugs.
Aimed at ages 4+, tickets cost £2.50. Watch here.
---
OUTDOOR ADVENTURES
Woodland Trust – ID your local trees
Whether you live in a city or the countryside, have fun learning how to recognise your local trees with the Woodland Trust Tree ID app. It's free to download and will help you identify the UK's native and non-native trees. It's an A-Z tree guide in your pocket!
Find out more about this educational app here.

Senses Scavenger Hunt Wildfowl & Wetlands Trust

Go on a Senses Scavenger Hunt with this WWT downloadable activity. Take to your local green space or explore your garden and connect with the natural world using your senses.
Download the PDF scavenger hunt here. For access to more WWT activities click here.

---
ONLINE ANYTIME
Our Home Story by Punchdrunk
Our Home Story is a new experience from the brilliant Punchdrunk. Created for families to enjoy together at home, it's a chance to get creative and enjoy storytelling and story writing.
Discover a locked book and meet Avery, a library guardian-in-training who might be able to help. Apparently the door to one of the departments is locked shut and Avery needs your help to open it…
This project includes two videos, a downloadable activity sheet plus a special reward for your writing. Aimed at ages 5 – 11. Punchdrunk are offering this experience for free, but if you're able to make a donation it would be very much appreciated.
Take part in this unique experience here.

10 LEGO games to get kids moving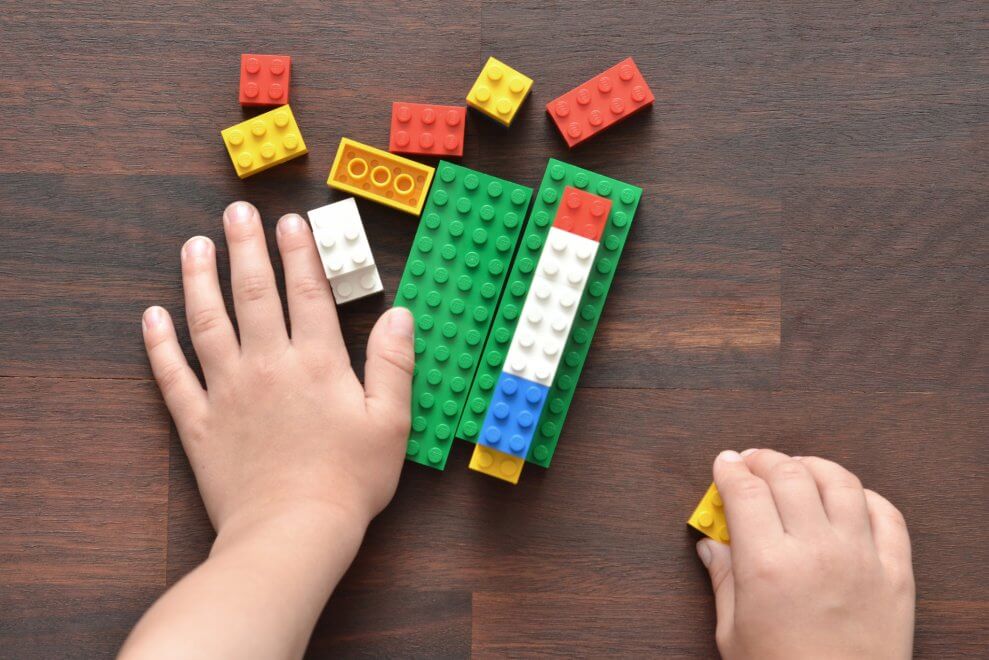 Get kids up and moving with these ideas that create games and activities with LEGO.
Get inspired with everything from cars and bats to dances and races here.

Make a natural tie-dye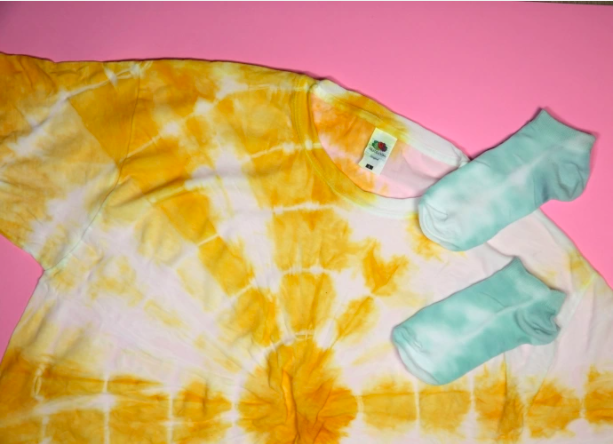 Add some tie-dye razzle-dazzle to your white cotton items using things you will most likely have lying around already. To make it both easy and sustainable natural dyes are suggested from things you will probably have already. Put on by Canary Wharf this activity is guaranteed to brighten up your wardrobe
Get tie dying now with this free activity available here.

Playful Portraits with the National Portrait Gallery

Make some playful portraits with this free activity book that features portraits of rebels, believers and dreamers; people who pushed against boundaries and got amazing things done. You can download the whole activity book here or find things to do, draw and make whilst you explore individual sitters including Malala Yousafzai, Nick Park and the Bronte Sisters.
NASA Kid's Club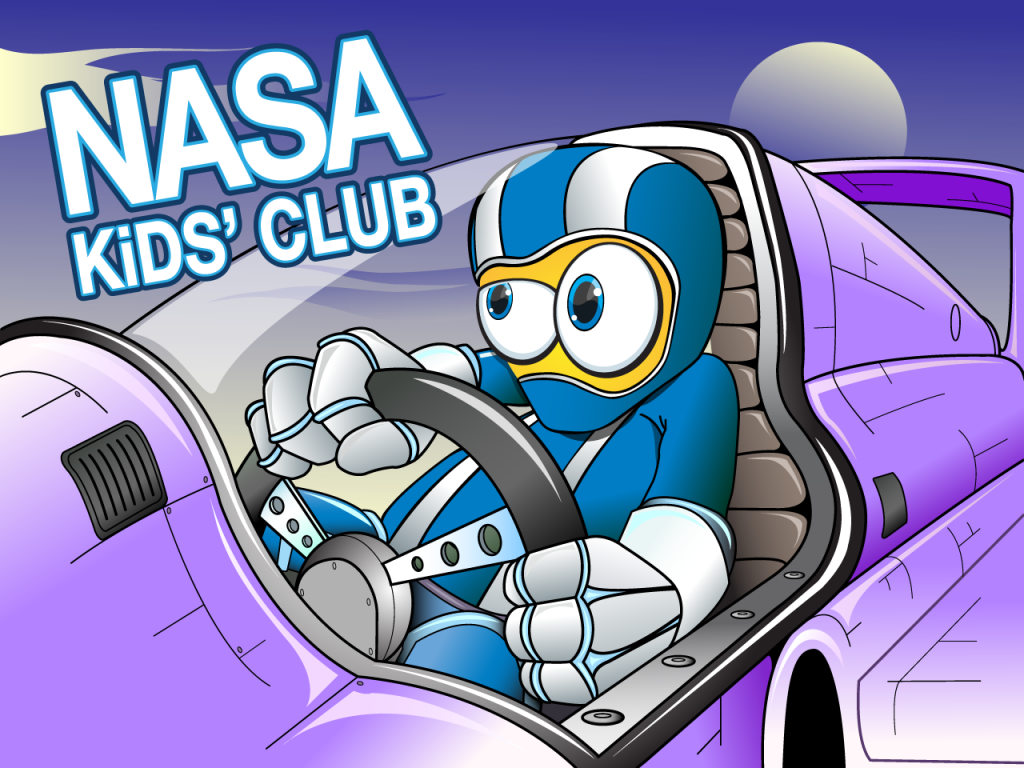 Check out NASA's Kid's Club as you explore space through games and activities and learn about NASA too. Lift off here.

The Little Fish'
The Little Angel Theatre
A curious little fish wants to explore the big, wide world outside of his fish bowl in a house in Cross Street. One brave leap from the window takes the little fish down into the gutter, along the Thames and beyond. As the little fish will learn, a big adventure is often what it takes to make us appreciate the familiarity of home.
The Little Angel Theatre is offering this online show for free, but if you're able to make a donation it would be much appreciated.
Watch the show here and download their activity-filled home learning pack here.
Go on a Winter Adventure with the British Library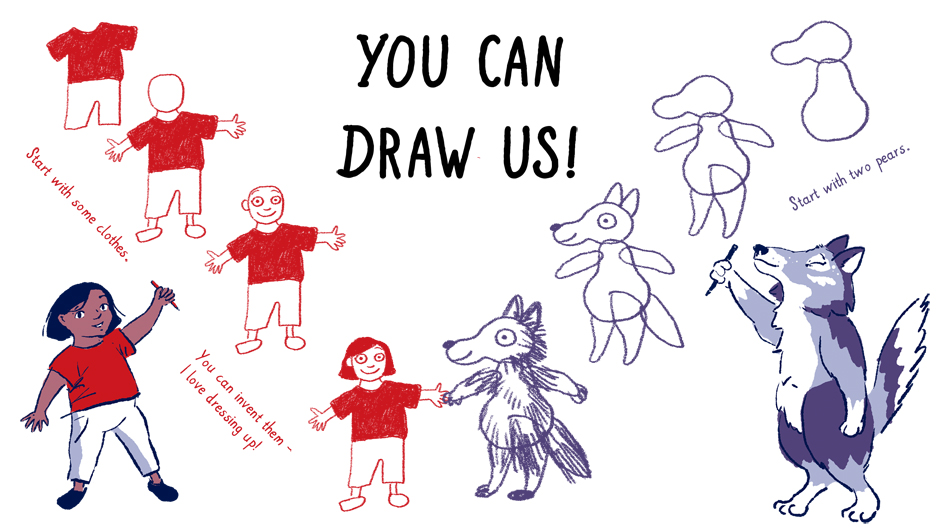 Explore the many ways there are to make up a story. Some people like to work them out carefully, and others like to make them up as they tell them. You can tell a story as a performance – speak it, sing it, dance it, make it a play or a movie. You can write it down, or tell it in pictures, or use both words and pictures together. Use these activities to find your story.
Get creative with writing and drawing here.

---
MAKE THIS
Paper Puppet
LEAP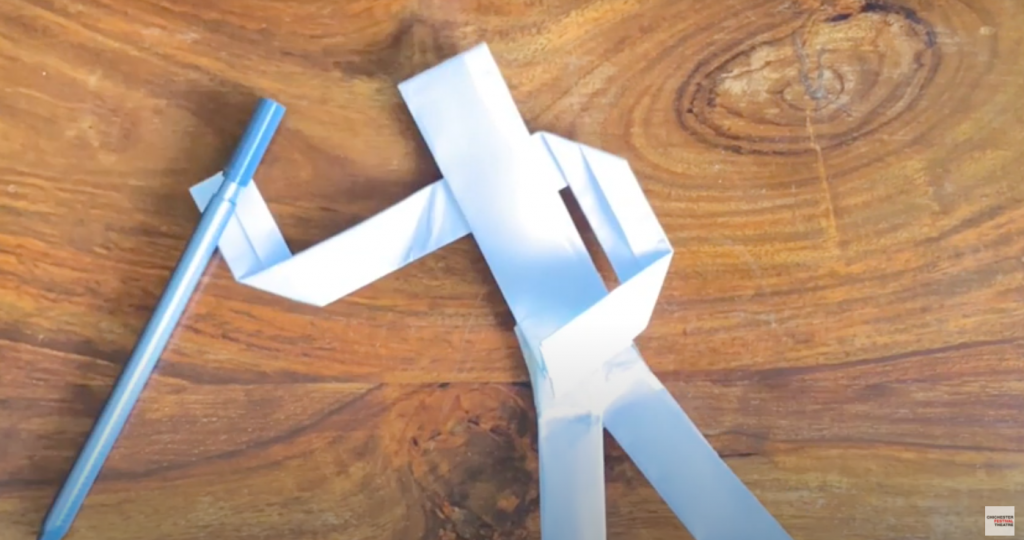 Enjoy this cool little film, part of Chichester Festival Theatre's Learning, Education and Participation (LEAP) team, and find out how to make a Paper Puppet. Then let your imagination go wild and enjoy the stories you create and adventures your character might go on. Get started with their video tutorial here.
Check out other activities including how to jitterbug, stage combat and make a bug hotel on Youtube here.

---
WATCH THIS
The Running Man
Netflix
Wanting to bring home the ultimate prize, a group of competitors gather for a championship — and discover both friends and enemies as they play!
Running Man is the animated show set inside an animal kingdom. It's about the 100th Annual Running Man Championship, a series of team or individual competitions, led by Charming Gold. Seven animals from each tribe represent their tribe in the competitions.

The Dig
Netflix 
On the eve of World War II, a British widow hires a self-taught archaeologist to dig up mysterious formations on her land, leading to a staggering find.
Drama based on the John Preston novel which reimagines the events of the 1939 excavation of Sutton Hoo. Watch from Friday 29 January 2021.
Kid Cosmic Season 1
Netflix 
A boy's superhero dreams come true when he finds five powerful cosmic stones. But saving the day is harder than he imagined — and he can't do it alone. Check it out.
For the Grown ups…
Call my Agent 
Netflix (FR)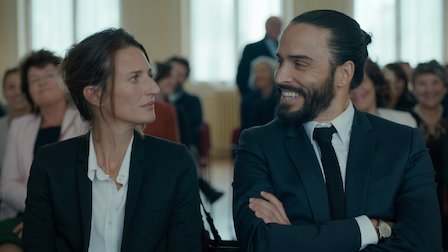 This one is such a goodie! At a top Paris talent firm, agents scramble to keep their star clients happy — and their business afloat — after an unexpected crisis. Watch all four seasons now.
Spiral
BBC 4, iPlayer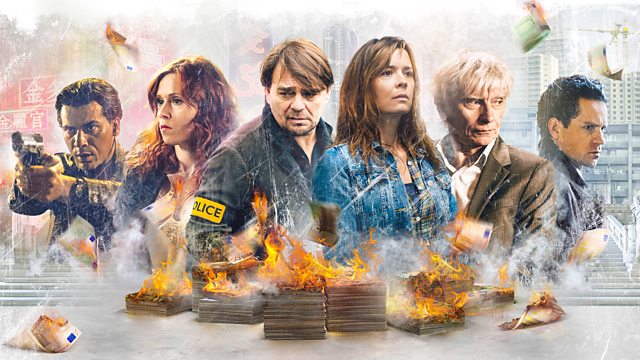 This is actually in its 8th series but seems to be suddenly getting on the radar! It's brilliant… watch it now.
There's no one idea of justice. Laure Berthaud and her team of detectives face the brutal world of organised crime, and none will remain unscathed. Dark, unsettling French drama.
---
LISTEN TO THIS…
CHANEL Connects
Inspired by the House's heritage of playing a role in 'what happens next'
CHANEL Connects, a new series, brings together some of the most celebrated talent from film, art, architecture, dance, music, and fashion for intimate conversations on the future of culture.
Listen to Pharrell Williams, Tilda Swinton, Keira Knightly and other game changers reflect on their creative lives and imagine new frontiers for the arts as galleries, museums and stages prepare to reopen to a radically transformed world.
Book Worms
Fun Kids Radio
Fun Kids Radio presents a brand new podcast, Book Worms. Every fortnight, FunKids presenter Bex will meet your favourite authors and find out what makes them tick.They also stick around and read parts of their books. Plus, Bex and friends recommend their favourite kids books of the month.
The next Book Club episode airs on 27th January and features Radzi Chinyanganya on his new book 'Move Like a Lion' and also Sam Copeland on his new book Uma and the Answer to Absolutely Everything.

Brought to you by The LittleBird Family Pass – unmissable savings on all aspects of family life, all year round. Sign up here