Free things to do in London with kids
We all know how quickly the summer holidays can drain your bank balance. Obviously it's great to get out and do fun things with the kids and London has got no shortage of ideas but 6+ weeks is rather a lot of time to fill! So here we've picked a few of our favourite free kids activities and family days out in London.
Bug hunting, pond dipping, den building, bird spotting, nature trails, workshops, fairs, crafts, activities and loads more, there's heaps going on for the first ever National Park City Week and right across London which means there's likely to be something on your doorstep. Some events are free but do need to be booked in advance and some are paid for but not expensive.
Power of Summer Battersea Power Station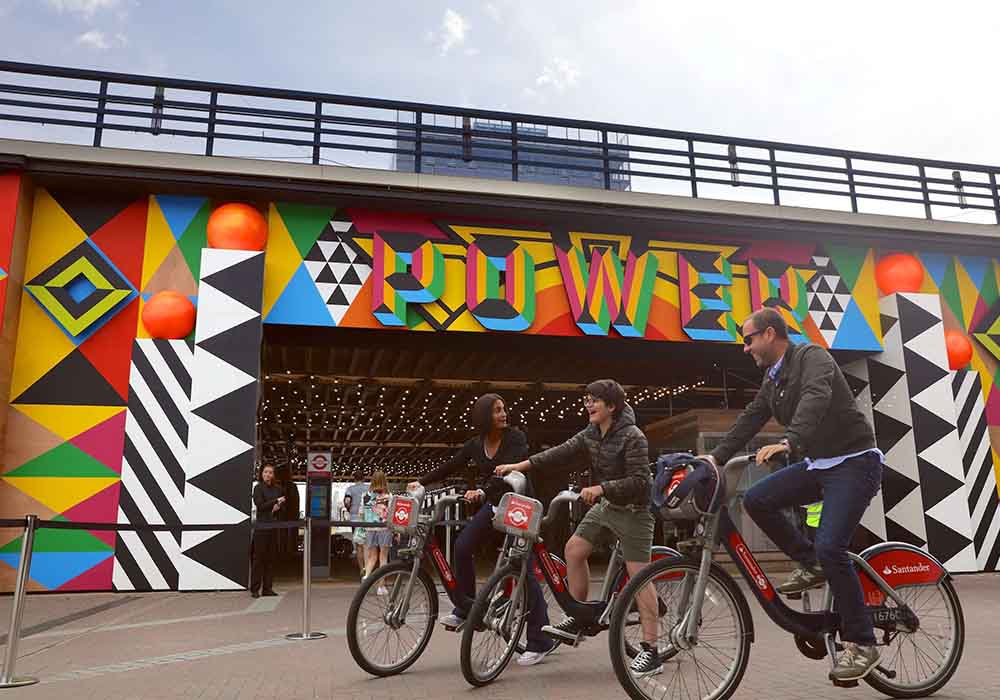 There's a full summer programme at Battersea Power Station including daily film screenings, food popups and picnic spots. There's also a full list of kids workshops, including an origami boat making workshop on the 26th and 27th July or a frisbee-making session on the 11th & 12th August. Workshops are run on a drop-in basis, every hour from 11am to 4pm. They're free if you spend £5 in a shop or restaurant at Battersea Power Station.
Summer by the River with London Bridge City
Back again for 2018, there's plenty going on in July and August at Summer by the River around London Bridge at the Hay's Galleria, The Pier and The Scoop. See a film screening (such as Moana, The BFG or Wizard of Oz), listen to live music, grab a bite to eat from, get involved in crafts (create a bug or make a summer crown)
V&A Museum of Childhood Summer Festival
Returning this year, the V&A is set to come alive on Sunday 22nd July with a buzzing programme of live music, dance, walkabout acts, designer stalls, food, facepaints, henna, rickshaw rides, games and more.
Styx, stones and Roman bones at the Museum of London Docklands
For those aged 7+, the Museum of London are running an interactive summer show throughout August which explores the traditions of Romans and how they treated their dead! The performance is free but places must be booked in advance via the website.
Royal Parks Discovery Days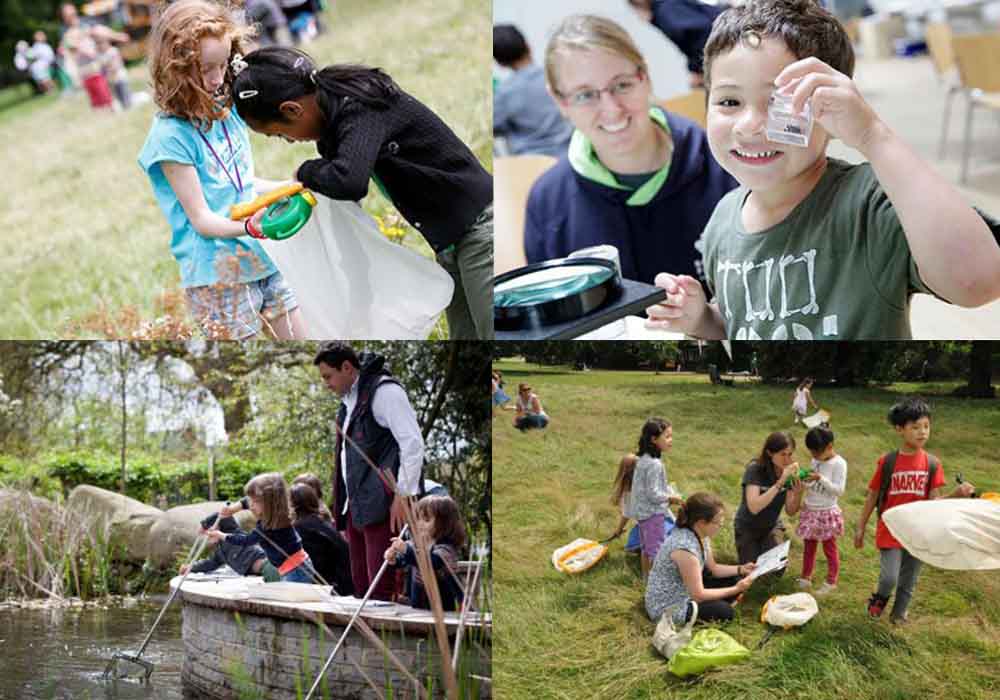 Royal Parks always have a host of great free events for families and this summer is no different with their free Discovery Days. On the 1st & 2nd August they've got Meadow Madness in Hyde Park, where families can take part in nature trails and arts and crafts. Running from 11-3pm, you can drop in at any time to help create a meadow mural or a seed animal to take home. On Wednesday 8th August their's a pond-themed Discovery Day and on 15th August, a day which explores wildlife who live underground.
Head to Brixton on 11th August for an afternoon of awesome storytelling with poet, Adisa. With a series of young performers taking to the stage, it's set to be a wonderfully creative and enlightening event which celebrates and explores the histories of people of African descent in Britain. Free but book ahead via Eventbrite.
Horniman Museums Big Wednesdays: Shared World
Every Wednesday from 10:30-3:30pm, the Horniman Museum explore how we connect with nature with story telling, performances, films and creative activities. The museum, gardens and these afternoons are free but there is a charge if you wish to visit the Horniman's Butterfly House, Aquarium and some of the other events and temporary exhibitions.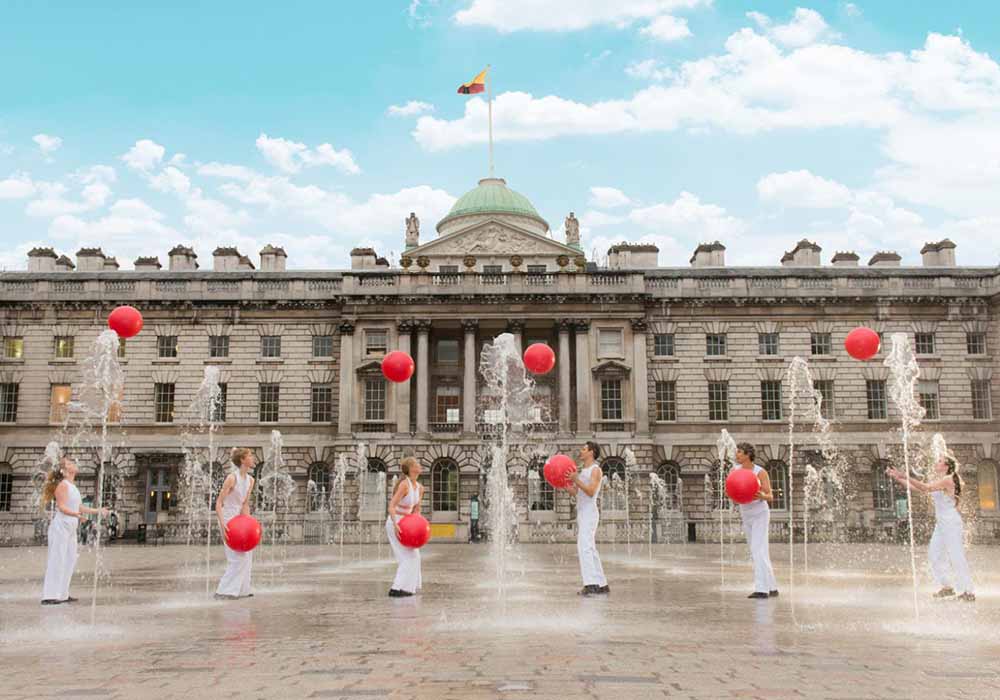 Celebrating 250 years of the circus, Somerset House present two weekends of circus, dance and music. Head down on 28th-29th July or 4th-5th August from 12-5pm for exciting performances. See a twelve-time Guinness World Record holder hoola hoop acrobat and a magical musical acrobatic display who perform with the Somerset House courtyard fountains.
Return to the Victorian era at the Ragged School Museum in Mile End and join in family activities every Wednesday and Thursday afternoon this summer holiday. Visit the Victorian classroom, East End Kitchen and the Ragamuffin Room (for Under 5's) for arts and crafts and explore the world of Victorian entertainment. The museum is open 10am-5pm every Weds and Thurs and between 2-5pm on the first Sunday of every month. It is free to visit, as are all activities.
Waterstone's have always got lovely children's events and storytime sessions taking place across Greater London. In Greenwich on the 26th July, there's a reading from David Walliams 'The World's Worst Children'. At their store in Gower Street, they're reading a myth a day for their Greek Myth Story Time and in Covent Garden on 1st August lunchtime, there's storytime featuring Not Now Bernard. Check out their events page for other events and times.