Ellen's Legoland Play & Stay
My kids squealed with excitement when I first mentioned we might get to stay at the Legoland Hotel. They've been to Legoland before. It's their favourite theme park but they've never been near the Legoland Hotel and I'd not really registered that this is the stuff of their dreams. The hotel towering over the car park with its classic primary Lego colours and snoozing dragon over the entrance.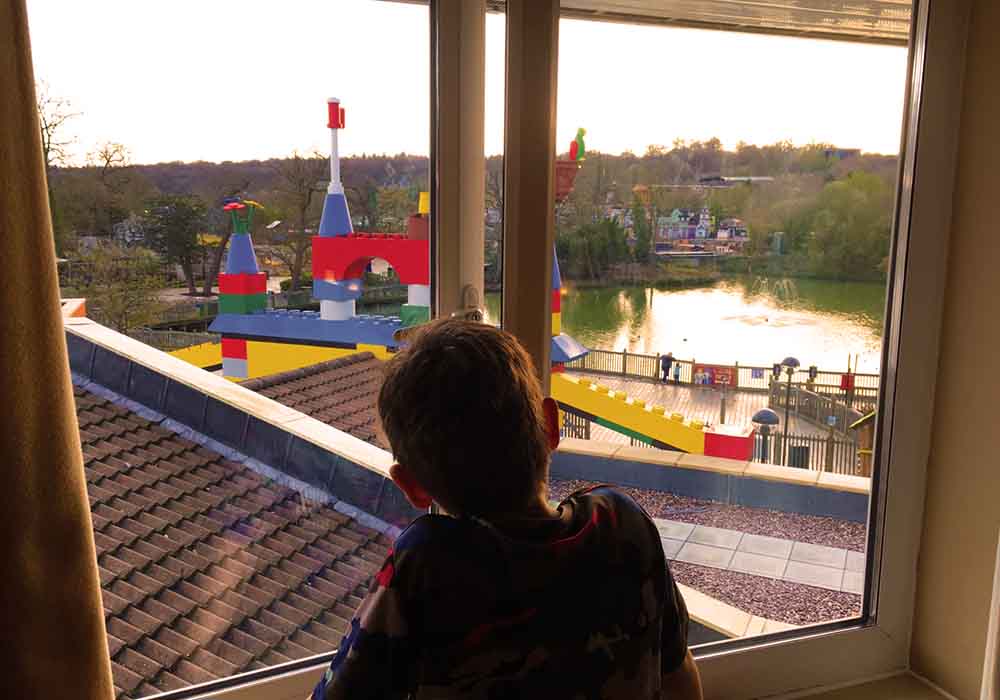 We checked in with the help of the lovely reception staff and went up to our room on the fourth floor. Ours was an adventure-themed room, with fun Lego decorations throughout and bunks for the kids in a separate alcove, with their own TV on the wall. They were thrilled by it all and went straight to solving the little challenge the Hotel left for them in the room, which culminated in them cracking the safe code and earning a Lego gift each.
I'd already booked into the essentials – swimming and breakfast. (Tip: If you're on a theme park schedule, book these as early as you can to get the slots you want! I booked three days before and choices were limited but luckily perfect for us.) Swimming was to be that evening before dinner, so we grabbed what we needed and headed out to enjoy Day 1 of Legoland. (A night's stay comes with entrance to the park on both the day of arrival and departure.)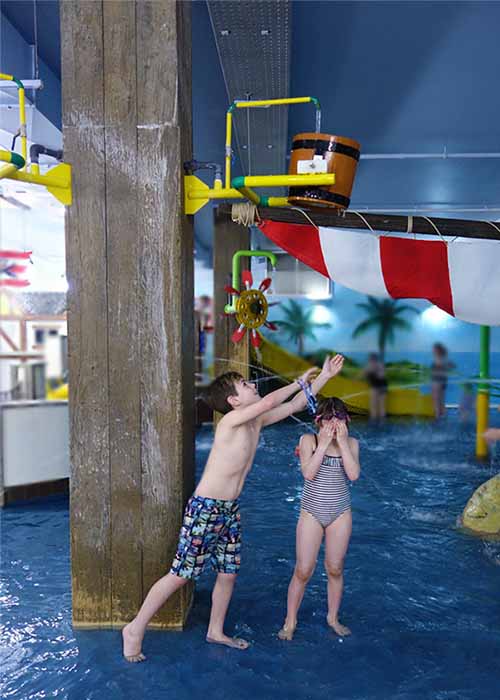 Perhaps the most magical thing about staying at the Legoland Hotel is that you can walk straight into the park directly from the hotel perimeter. We ran around having great fun on all the rides, discussing at length which we should re-visit or save for our second day. After a jam-packed few hours we went back for the Hotel splash pool, which was really ace. It has a slide and loads of water sprays, and wasn't too packed. You get an hour slot, which is plenty.
After that we headed to watch some of the hotel evening entertainment. My 7-year-old loved the magic show. Whilst my 10-year-old was a bit old for this, there was plenty of other entertainment options – mainly PS4 related!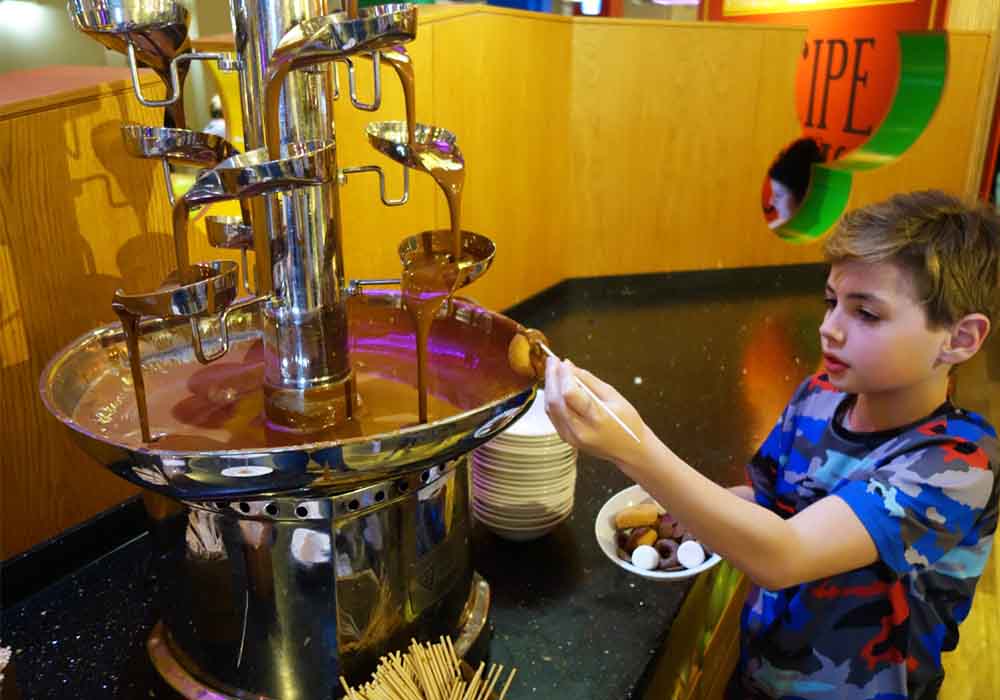 We chose to eat at the Bricks Restaurant. I wasn't especially keen on a buffet dinner but when the kids saw a chocolate fountain with skewers of marshmallows and doughnuts, there was no going back! It was very tasty, incredibly good value, and perfect for the kids.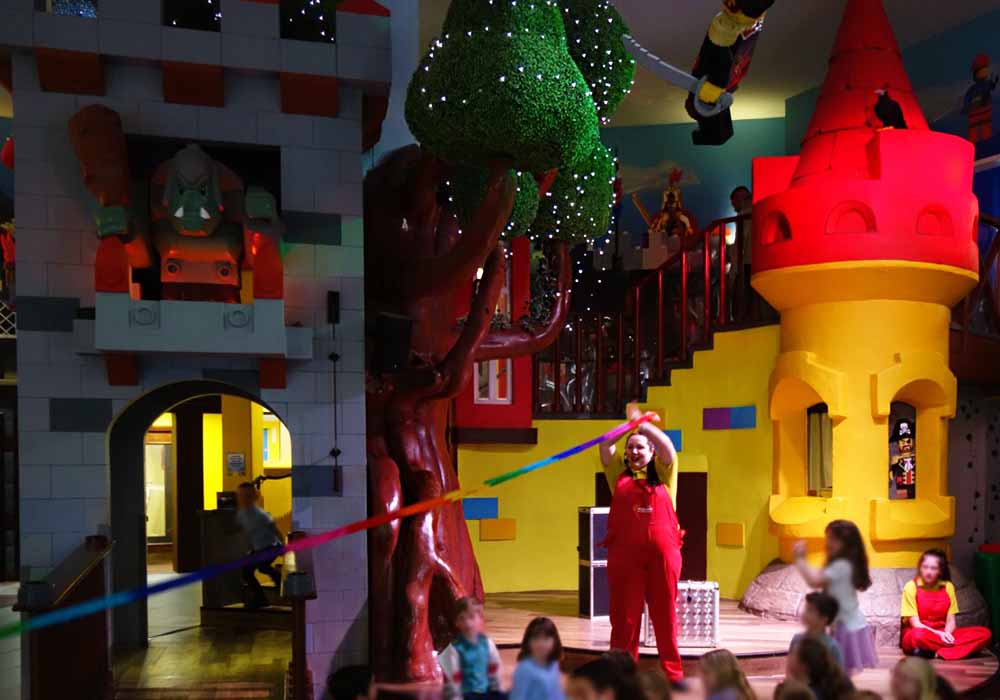 Back at the hotel we discovered another zone, with a lounge bar for the adults, a cinema showing LEGO Batman, a room full of LEGO building and a second PlayStation room. At this point my son declared, "Everything in this hotel is seriously 100% Lego-fied!', which is certainly true. There is no chance of any child getting bored, giving parents plenty of opportunity to relax, perhaps with a drink…or two!
Skip to Day 2 and buffet breakfast, which is included in the package. Again it was just what we needed. Loads of choice; from porridge and fruit, to pastries and Full English. We had to be quick though because one of the many perks of staying at the hotel is early access to the park. Only some rides are included: in the Kingdom of Pharaohs: Laser Raiders, Scarab Bouncers, Thunder Blazer, Desert Chase and Aero Nomad. So at 9.30am we dashed straight to (my favourite) Laser Raiders where we were second in-line. Then at 10am, when the park is opened to the public, we could access the rest of it. So we raced over to the The Dragon rollercoaster and made it second in line there too!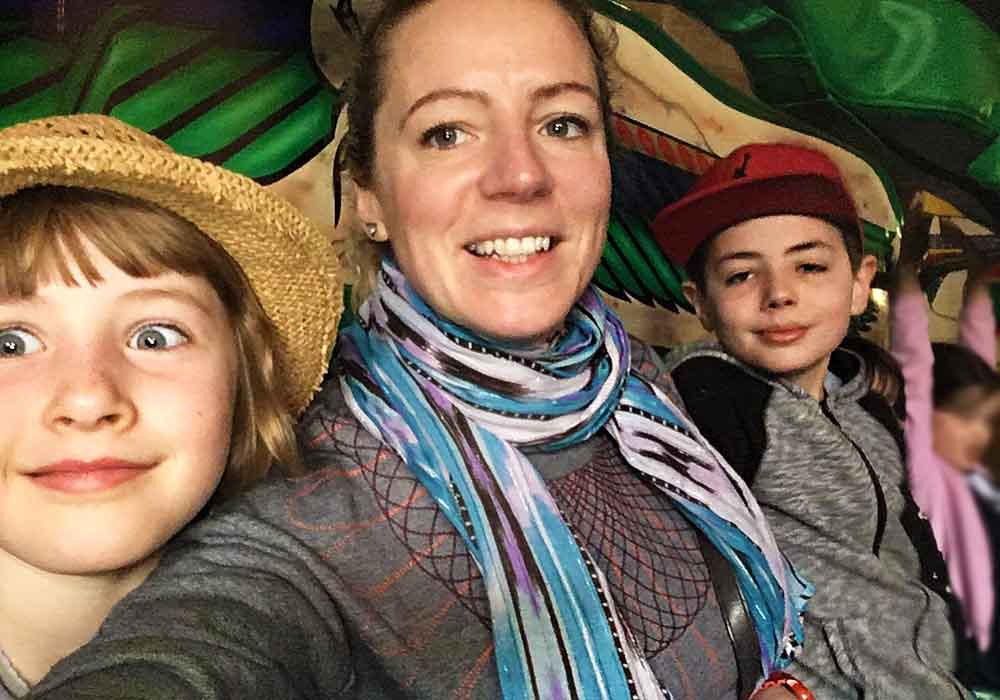 Then followed another really great day exploring all the corners we'd not made it to on Day 1, plus more time for our favourite spots – my kids never tire of the Atlantis Submarine Voyage. Usually we whiz through the aquarium at the end but we spent ages listening to the fascinating facts of a delightful and inspiring helper, who talked to us about about sharks' teeth and ocean conservation.
Two days of Legoland is a major treat in itself but staying in the hotel made it truly magical. My kids will cherish the memories of all the extra special experiences that staying in the hotel offered, and so will I.
Thanks Legoland for inviting us and giving us such an incredible weekend.
Here's a short movie of our Legoland Stay…
Book your own Play & Stay through LittleBird and make the most of Kids Go Free and get your 2nd Day Free, including May Half Term dates. See here.