Open House Junior Weekend – Inspiring Architecture for Families
Make London your canvas and build your future city skyline!
Our friends over at Open City have organised a spectacular weekend of architectural-inspired events across London on the weekend of the 16th & 17th September. Their aim is to inspire the next generation of Londoners about the great buildings of the city and they've got a wonderful programme full of family activities and exploration trails scheduled for you to get involved in…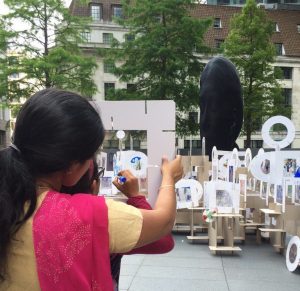 Highlights include: City of a Thousand Architects at City Hall, where children can plan, design and build a future London skyline from the heights of London's Living Room; Build a View Shaper at the Leadenhall Building, using the Sculpture in the City project as inspiration to create a framed view of the City; and the new Paddington Central festival hub has plenty to engage little minds from City of Bridges, where children can become the engineers of the future constructing a gigantic city of bridges, to fan-favourite, On your marks, get set, LEGO! a competition to build the biggest LEGO superstructure. Plus, Playmake – Play. Make. Create! paper forests, tinsel towers, and luminous lava fields…if you can imagine it, you can make it! The Archivate Collective crew – a team of architects and designers – will be helping children make their city.
Open City wants to make the Open House London weekend accessible and fun for all ages, as their director, Rory Olcayto, says, "The more of us who participate in debating, shaping and mending the cities we live in, the better they will be, and the more reflective of our communities they will be too."
So head on down and join them for a weekend of family fun – something to look forward on a weekend now that kids are back at school.
All activities are drop-in and free of charge and are aimed at ages 5-11 (although this may vary).
When: Saturday 16th & 17th September
Time: 11am-4pm (times may vary)
Location: Various, including City Hall, The Leadenhall Building and Paddington Central
Ages: Children 5-11 and their families
Find out more on LittleBird here