What's On This Weekend – 27th & 28th June
FUN & FANTASTIC THINGS TO DO WITH THE KIDS IN LONDON THIS WEEKEND
 SATURDAY 27TH & SUNDAY 28TH JUNE
CITY OF LONDON FESTIVAL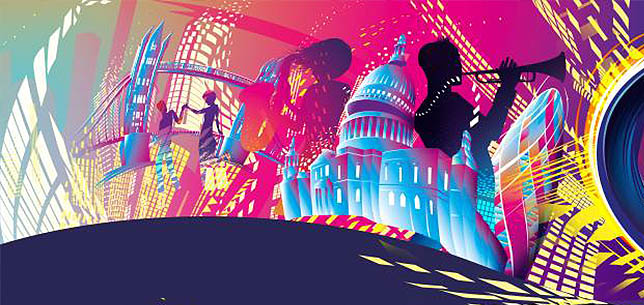 The City of London Festival offers a wonderment of events up until 10th July, many of them free. This weekend, witness dynamic circus performances and head to Broadgate Circle for Scarabeus Aerial Theatre: BE-LOVED on Saturday 27th June.  Re-imagining the Beauty and the Beast fairytale, the performance is packed with action, full of surprises and tender subtleties (FREE shows at 1pm & 3pm).
On Sunday enjoy Hampstead Heath Family Day, 11am – 6pm. A colourful extravaganza of performances, workshops and street theatre from all around the globe are promised including Tit for Tat's  Most Dangerous Cup Of Tea In The World. Samba drummers and gospel choirs, hip-hop dancers and brass bands are promised with a special finale where children can wear their own carnival headdress creations made at workshop stations and take part in a mini parade around the Green.
When: Until 12th July
Where: Various
Age: Families
Cost: Varies from event
LittleBird's Top Tip: The Street Guitars are back by popular demand!  There are twelve acoustic guitars sheltered inside brightly coloured upturned boats dotted across the Square Mile, click here for a map  – go get strumming!!
GREENWICH FAIR AT GREENWICH & DOCKLANDS INTERNATIONAL FESTIVAL 2015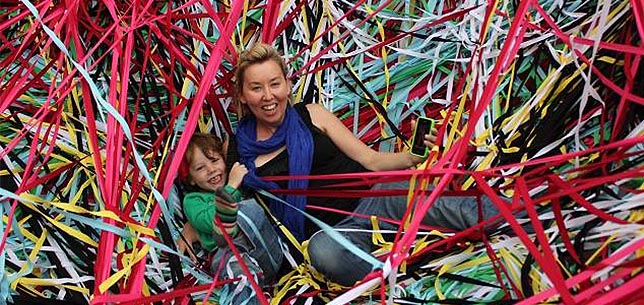 Streets, parks and public spaces across Royal Greenwich and East London will be transformed with a sensory overload of colour and extraordinary staging in this year's Greenwich & Docklands International Festival. 10 days of perception-changing outdoor performing arts await and this weekend it's all happening in Greenwich!
The Greenwich Fair celebrates European style outdoor street theatre and dance from the UK, Belgium, France, Denmark and Spain. From a musical performance on a stage filled with water, to juggling reinvented to 8 classic rock and roll tracks, a choreographed fairground Carousel as well as an explosive acrobatic experience, caravans & campers, circus road trips and a colony of bees; an overload of unconventional theatrical experiences await.
When: Saturday 27th & Sunday 28th June
Where: Old Royal Naval College, Cutty Sark Gardens & Greenwich Park, SE10
Age: Families
Cost: Varies
LittleBird's Top Tip: Check out this year's Festival programme online, or view or download the brochure – the festival runs until 5th July.
SLUGS, BUGS & SLIME AT DISCOVER, STRATFORD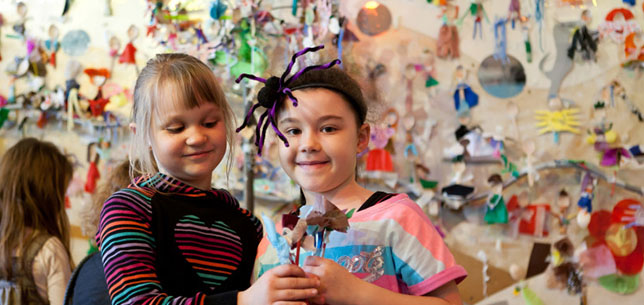 Craft, listen, imagine and make this weekend – all in the name of Slugs, Bugs and Slime. Go on a Bug Hunt with magnifying glasses in Discover's garden with the Story Builder, make up a lovely batch of goo and listen to a great story.
Make and take your very own creatures with special features, enjoy story time at 12.30pm & 2.30pm and listen to Julia Donaldson's & Alex Scheffler's Superworm and make sure you stick around until 3.30pm and head for The Goo Lab where you can create your own unique mixture of slimy, disgusting goo to take home.
There's lots going on throughout the summer, to download a brochure, click here.
When: Saturday 27th & Sunday 28th June, event times vary
Where: Discover Children's Story Centre, E15 4QZ
Age: 0 -11
Cost: £5 adult / child, £18 for a family of 4
LittleBird's Top Tip: If you've got kiddies 6 and under, don't miss the Oliver Jeffers exhibition. Celebrating the 10th birthday of the classic How to Catch a Star, Discover explores Oliver Jeffers' magical worlds bringing his fabulous picture books to life. Let the kids play in their favourite scenes from How to Catch a Star, Up and Down, Lost and Found and The Way Back Home.
THE WIMBLEDON GUILD VILLAGE FAIR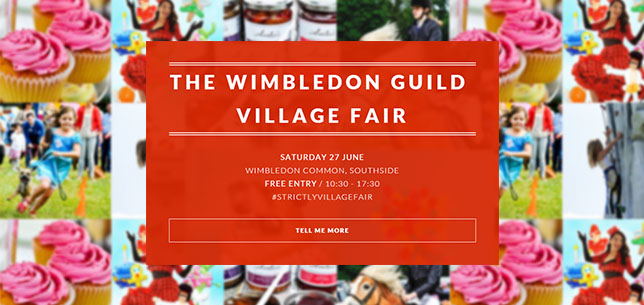 The largest free outdoor event in South London takes place this Saturday. Head to Wimbledon Common to enjoy balloons, bubbles, sequins and sparkles with Darcey Bussell officially opening The Wimbledon Guild Village Fair  at 11am.
There's a Horse Show and a Fun Dog Show (all about dogs and their owners having a barking good time), food villages and live music as well as a Children's Village with a climbing wall, laser tag, soft play area, arts and crafts plus pony rides, zorb balls and a slide obstacle course called The Monster!
When: Saturday 27th June, 10.30am – 5.30pm
Where: Wimbledon Common, Southside, SW19 5NR
Age: Families
Cost: Free
LittleBird's Top Tip: The mention of Wimbledon only makes you think of one thing – tennis? Wimbledon starts on Monday 29th June and there are pop screens dotted around London; check out Kings Cross and The Scoop, next to Tower Bridge.
OUR TEACHERS A TROLL AT THE SOUTHBANK CENTRE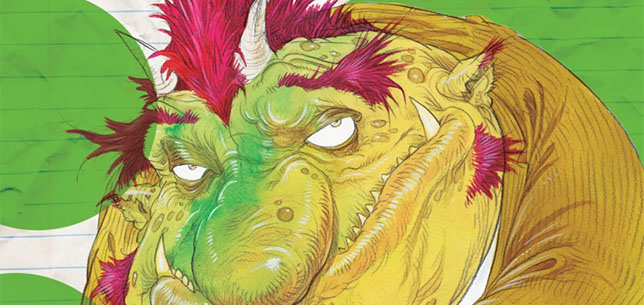 From the writer of award-winning West End show, Matilda the Musical, enjoy Dennis Kelly's family comedy Our Teacher's a Troll at the Southbank Centre.
Two terrible and very cheeky twins with a talent for turmoil rule their school with tyranny and terror  until the arrival of a new head teacher with green scaly skin, sharp fangs and a long spiky tail…Can the twins save the school from the child-eating troll? Can they get 'Brussels sprouts in peanut butter' taken off the school menu? And most importantly, can naughtiness prevail? Find out why asking 'Why'  can sometimes be a life saver!
When: until 18th July
Where: Southbank Centre, SE1 8XX
Age: 7+
Cost: Adults £12, Children £6
LittleBird Top Tip: Enjoy the Southbank's Festival of Love this summer's – there's a beach and of course Jeppe's Hein's Appearing Rooms fountain is back; pack those towels!
SELGASCANO AT SERPENTINE PAVILION, HYDE PARK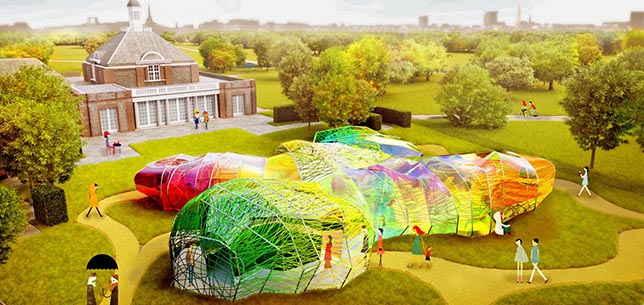 It's that time of year again as the Serpentine Pavilion temporary structure is unveil this week – with this year's architects,  Spanish duo Jose Selgas and Lucia Cano, being the creative talents behind the multi-coloured, organic outdoor art. Home to a cafe throughout the summer, it offers a social space to interact, ponder, excite and enjoy.
Situated in Hyde Park – there is so much to do, it's a perfect family day out. With some sunshine, you can go boating on the Serpentine or pack a towel to head to Diana Memorial Fountain and get your feet wet, if it's a bit rainy, check out what's going on at the  Serpentine Galleries and remember the Selgascano is undercover!
When: until 18th October
Where: Serpentine Pavilion, W2 3XA
Age: Families
Cost: Free
LittleBird's Top Tip: Start or end your day in Diana's Memorial Playground – inspired by Peter Pan, the playground has a giant pirate ship as its centrepiece plus there's a great cafe too!
DOT, SQUIGGLE AND REST AT THE POLKA THEATRE, WIMBLEDON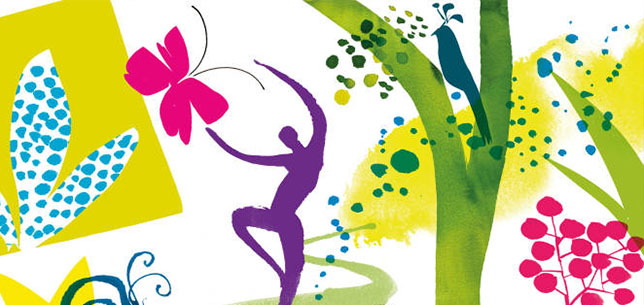 Polka Theatre's Dot, Squiggle and Rest is a collaboration with the Royal Opera House and invites the little ones amongst you to journey into a fantastical garden that becomes a miniature universe of dots, squiggles and shapes of all different shapes and sizes. What will be discovered at the bottom of the garden? There's a singing box and a dancing prism, and lots of creatures that wiggle and squiggle.
Dot, Squiggle and Rest combines live music, opera, puppetry and digital arts and takes young audiences on an adventure into a musical world of movement, dance and play. Following the 40 minute performance,  there is an opportunity to stay and explore this exciting world of dots and squiggles.
When: Until 16th August
Where: Polka Theatre, SW19 1SB
Age: 2 – 4
Cost: Adults & Children, £11.50
LittleBird's Top Tip: Go early or plan to stay on for a while at the Polka Theatre after the show and make a day of it. There is a cafe, a playground and garden, as well as a story book corner and plenty of colouring in. All the facilities are free and you don't need a ticket to come inside!
MARYLEBONE SUMMER FAYRE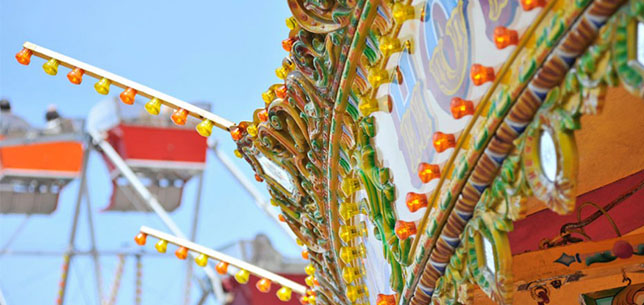 Marylebone Summer Fayre provides everything you would expect from a traditional village fete – food, drink, music, children's activities, craft stalls, a fun fair and a farmers' market. It then takes on the guise of a mini festival with a music stage as well as some of London's finest restaurants taking part.
Supporting Kids Company, this year's Summer Fayre has a plethora of activities planned ensuring plenty of family fun; the Vauxhall City Farm Petting Zoo (Blandford St), Fun fair, bungee trampoline, inflatables, hedge maze (Moxon Street Car Park), Spider Mountain and Smoothie Bikes where yes, you pedal to make your own smoothie (North End of Marylebone High Street). There's also Salsa and Jive performances plus music from 12pm and DJs. Food looks scrummy and offers cuisines from Peruvian to Italian, Polish to Venezuelan as well as crepes, frozen yogurt and gourmet ice lollies too!
When: Sunday 28th June, 11am – 8pm
Where: Marylebone High St and surrounding streets, W1U 5JH
Age: Families
Cost: Free
LittleBird's Top Tip: Pop by Paddington Gardens on Saturday at around 6.30pm for either a pre or post – dinner drink and let the kids hear some acoustic music (if you can get babysitters, the Coen Brothers' classic film 'O Brother Where Art Thou' is being shown at 9pm)
PETER PAN'S PICNIC, MILLBANK GARDENS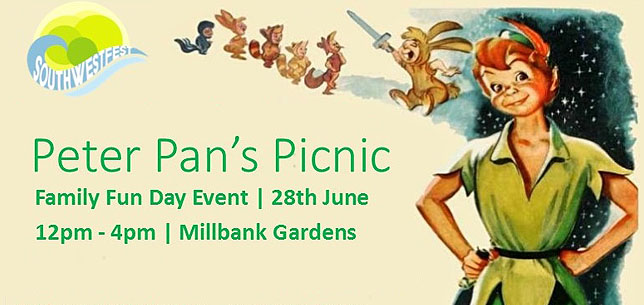 SouthWestFest Festival Day comes to close this Sunday with their Family Fun Day event at Millbank Gardens – Peter Pan's Picnic.  Millbank Gardens will be transforms into a magical Never Never Land for children and grownups to discover and explore. Storytelling, magic, music, games and activities for all ages are promised – with the event hosts,  none other than Peter Pan, Wendy, the Lost Boys, Smee and Captain Hook! Cakes and refreshments will be served too by Peter Pan and his friends of course.
SouthWestFest runs until 28th June. To download the 2015 brochure, click here
When: Sunday 28th June, 12pm – 4pm
Where: Millbank Gardens, SW1V 3SG
Age: Families
Cost: Free
LittleBird's Top Tip: Millbank Garden's overlook Tate Britain, so why not pop in – the Barbara Hepworth exhibition has just opened; Adults £18, under 12s go free.
2015 LONDON HONG KONG DRAGON BOAT FESTIVAL, LONDON REGATTA CENTRE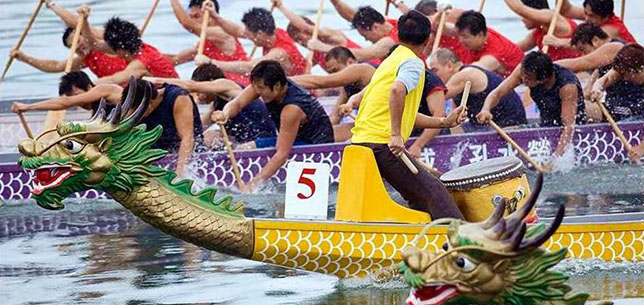 Head to the London Regatta Centre this Sunday and be transported to Hong Kong in this years London Hong Kong Dragon Boat Festival 2015 – now in its 20th year! The racing promises to be spectacular with 40 club, corporate and amateur teams battling it out for 4 cups and top honours. Racing starts at 10am with the finals taking place at 5.30pm.
Enjoy this cultural riverside festival that offers live music on the East West Festival stage, martial arts displays and traditional Chinese lion dancing plus food stalls galore allowing you to indulge in tastes of South East Asia.
When: Sunday 28th June, 10am – 6pm
Where: London Regatta Centre, E16 2QT
Age: Families
Cost: Free
LittleBird's Top Tip; Kieran Lai, Britain's Got Talent semi-finalist and BBC Young Dancer of the Year finalist, will be performing on the Culture Stage at 1-15pm performing his Tin Man routine.