Let The Wild Rumpus Begin!
This Saturday at 11am over 60 venues across the country will celebrate the classic children's book Where the Wild Things Are by taking part in The Big Wild Rumpus.
This UK wide campaign will remind existing fans of Where the Wild Things Are how much they love the book, and also introduce it to new audiences – over fifty years after its first publication.
The Big Wild Rumpus is inviting families to gather in libraries, galleries, bookshops and other wild places on 13th June – to read and enjoy Maurice Sendak's well-loved story about an angry young boy named Max, who sails away to become king of the wild things.
Joining The Big Wild Rumpus are celebrities such as actress Maxine Peake, who is leading the reading at The Whitworth Art Gallery, and popular ceramics artist Emma Bridgewater at her factory in Stoke.
This celebration is being orchestrated by Random House children's publishers and outdoor family arts organisers Wild Rumpus.
Rowan Hoban, director at Wild Rumpus, speaks of the eclectic mix of venues taking part on the day:' We are overjoyed at the imaginative response to The Big Wild Rumpus throughout the country. Lovers of the book could join in with the reading perched on top of a hill at Tegg's Nose Country Park or in the National Centre for Children's books in Newcastle.'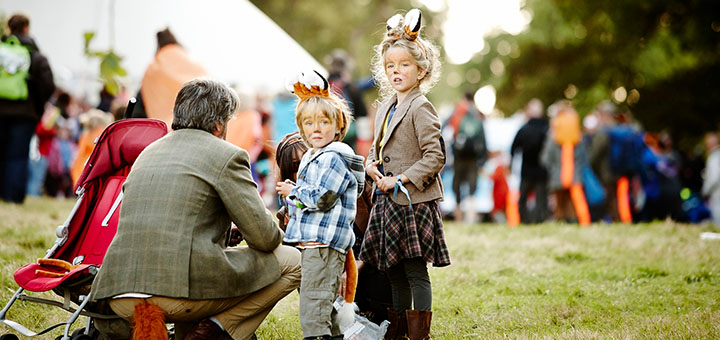 Scheduled to start at 11am, readings aloud will be taking place in a variety of unusual places and spaces across the width and breadth of the country.  These include flagship events at The  Unicorn Theatre in London, The Midlands Arts Centre in Birmingham and the Whitworth Art Gallery in Manchester where there will be craft activities and live music to help create a mighty raucous.   All will doubtless culminate in much roaring of terrible roars and gnashing of terrible teeth!
Any one can take part in The Big Wild Rumpus.
Find your nearest reading or host your own by visiting www.thebigwildrumpus.com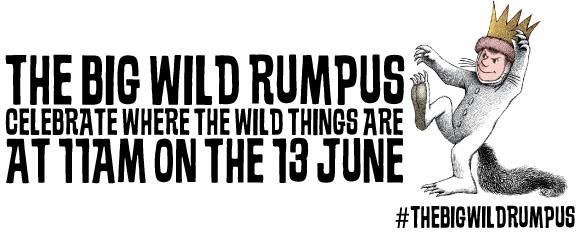 Join in and let The Big Wild Rumpus begin!