What's On This Weekend? – Saturday 30th & Sunday 31st May
FUN AND FANTASTIC THINGS TO DO WITH THE KIDS IN LONDON THIS WEEKEND
SATURDAY 30TH & SUNDAY 31ST MAY
WEB WE WANT FESTIVAL AT THE SOUTHBANK CENTRE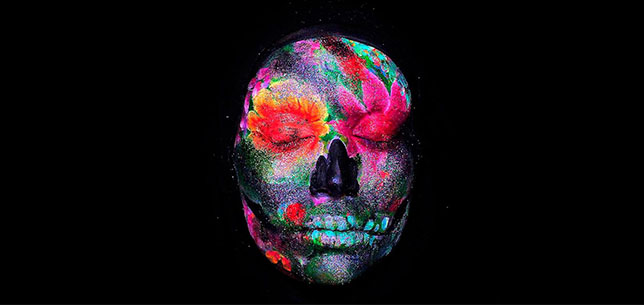 The World Wide Web has taken over the world and changed our lives forever, with our children's generation being named 'Digital Kids'. Celebrate how and why at the Southbank this weekend through an array of workshops, digital art, free events, exhibitions and installations at the Web We Want Festival.
If the kids like Minecraft then this is a must – let the kids play in an online collaborative worldwide Minecraft Map where Blockworks has recreated the Royal Festival Hall and included a few surprises…Tate has teamed up with some of Minecraft's best known mapmakers to create a series of virtual artworks called TateWorlds. There's a Web We Want Gaming Lounge, a Web We Want TV installation and CoderDojo – a global network of free, community-based programming clubs for young people aged between 7 and 17. For a full list of events throughout the weekend, click here
 When: Thursday 28th to Sunday 31st May
Where: Southbank Centre, SE1 8XX
Age: Families
Cost: Varies – click here for more info
LittleBird's Top Tip: There are some great family shows on this weekend at the Southbank's Udderbelly including Annabelle's Skirting Board Adventure this Saturday and Phil Ellis's Funz and Gamez this Sunday 31st May – book through LittleBird and save 36% on tickets!
WALK LONDON WEEKEND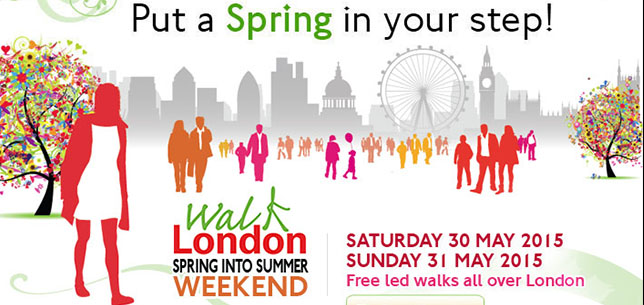 Put a spring in your step this weekend and walk into summer with these free led walks all over London. Walk London is open to everyone and showcases some of the best walks in and around London.  All walks are designed to be away from traffic and connect some of London's best attractions, parks, woodland, rivers, canals and open spaces.
The walks vary in length with the shortest being 1.5 miles – perfect for little legs. Walks include Tales from the Riverbank – Waterloo to London Bridge and A Walk through Historic Bloomsbury – The British Library to Holborn, taking you via the British Museum.  Click here for a full list of walks this weekend.
When: Saturday 30th & Sunday 31st May
Where: Across London
Age: Families
Cost: Free
LittleBird Top Tip: Check the weather before you go and pack a picnic (you'll get hungry) and a camera (so you can make your own trail next time).
OF SOIL & WATER: KING'S CROSS POND CLUB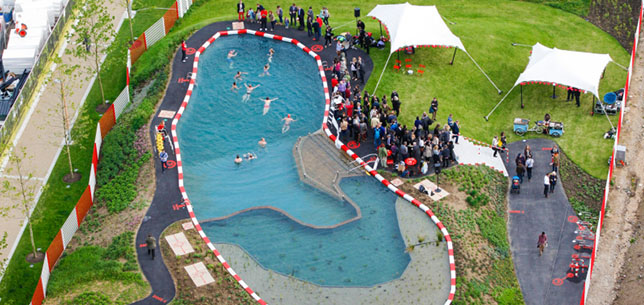 This is interactive art at its best because you can swim in it! Of Soil and Water: King's Cross Pond Club is a new art installation that highlights the relationship between nature and the urban environment. A natural bathing pond, right in the middle of the King's Cross development site, this is yet another reason to head to Kings Cross at the weekends.
Kings Cross Pond Club is the UK's first ever man-made freshwater public bathing pond.  It is entirely chemical free using wetland and submerged water plants to filter the water and keep it clear. There are toilets, lockers and showers and if you take a picnic, head to Lewis Cubitt Park as you can't eat by the pond.
This only opened last week and you can book up to two weeks in advance so it might be worth booking to avoid disappointment; click here – although remember Granary Square is home to 1,000 fountains so watery fun can be had whatever!
When: Saturday & Sunday, from 8am-dusk (Monday-Friday from 6am-dusk)
Where: King's Cross Pond Club, NC1
Age: Families
Cost: £3.50 – £6.50 depends on peak and off peak swims
LittleBird's Top Tip: The House of Illustration is close by as well as the British Library with their current Magna Carta exhibition – watch this video narrated by Monty Python's Terry Jones with the kids before you go.  King's Cross is also home to the theatre production of The Railway Children – buy through LittleBird and save 28% on tickets.
PLANTASTIC GARDENS AT THE HORNIMAN MUSEUM, FOREST HILL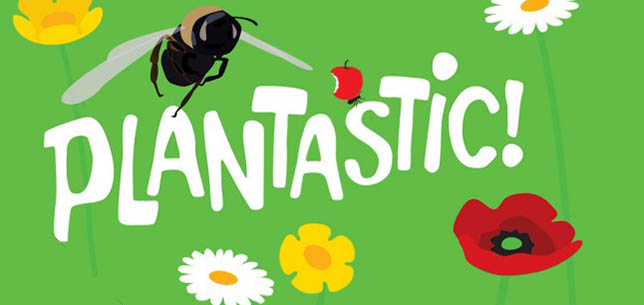 Ever wondered how a bee sees the world? How can a plant move when it's rooted in the ground? And why is dung so important? Plantastic brings the miniature world of plants to life on a massive scale. From super seed pods and exploding cucumbers to sun-seeking flowers and a huge crawl-through root system, interactive exhibits and games will bring visitors up close to all kinds of fantastic plant life, to reveal how plants feed, move, reproduce and survive.
Plus, as part of the Chelsea Fringe, Plantastic Gardens will 'pop up' this weekend.  Three themed gardens – Anatomy of a Flower, Sunseekers and Planting for Pollinators – will use bespoke planting to explore the themes of the Horniman's indoor Plantastic exhibition.
The Horniman also has a farmers market and free hands on family workshops plus their art maker's sessions at the weekend. This Saturday create a crazy cress creature or person and grow cress on their head (£3 per ticket), take it home and grow your own food. With the cafe and gardens you could quite easily spend the whole day here and why not?
When: Plantastic runs until 1st November
Where: Horniman Museum, SE23 3PQ
Age: Families
Cost: Although entry to the museum is free, the Plantastic exhibition is ticketed – a family ticket costs £16.50
LittleBird Top Tip: The Horniman has an aquarium, a family ticket costs £7.50 or you can get a combined ticket to both Plantastic and the Aquarium for £22
BEAUTIFUL BUTTERFLIES & SLOWCOACH SNAILS – A BIG FREE DAY OUT AT SUTTON HOUSE, HACKNEY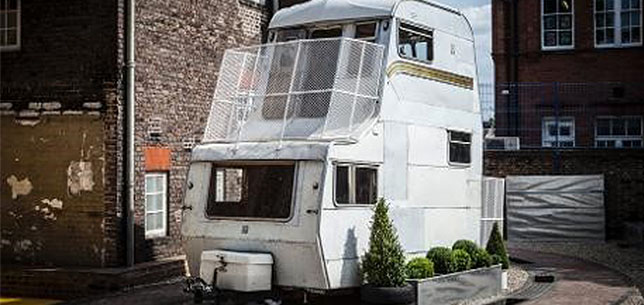 Download the National Trust new app and let the kids enjoy the new 50 things to do before your 11 ¾ app at Sutton House this Sunday. Get ready to start ticking boxes as the kids will be able to:  4. Build a den with a difference in our sand pit and tyre mound 17. Set up a snail race and see if yours is the winner 18. Create some wild art 30. Hold a scary beast 38. Bring up a butterfly from a teeny tiny caterpillar 41. Plant it, grow it, and eat it. (To find a 50 Things event near you this half term, click here)
All the fun is happening in Sutton House's Breaker's Yard garden complete with bouncy tyres, a magical 2-storey caravan and a big greenhouse bus. The Breaker's Yard is Sutton House's new Pocket Park designed by Dan Lobb in collaboration with The House Fairy Tales. Inside the caravan is the National Trust's smallest stately home…
When: Sunday 31st May, 12pm – 4pm
Where: Sutton House, E9 6JQ
Age: Families
Cost: Adults £3.90, Children £1.10
LittleBird's Top Tip: There are family trails and treasure chests so families can spend time exploring and discovering the lives of the people that lived in Sutton House through puppets, costumes and a soft textile tea set.
FAMILY SATURDAY'S AT THE BATTERSEA ARTS CENTRE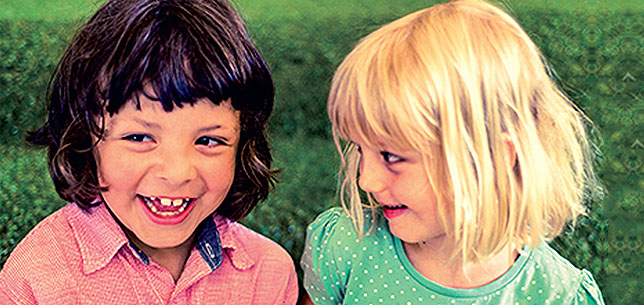 This Saturday families are invited to take over Battersea Arts Centre for a day of fun, food and free activities. There is something for everyone to get involved with and space for the whole family to chill out and relax.
Activities for the whole family take place between 10am – 3pm including face painting, music, toy and clothes swaps with storytelling for under 5s – 11am & 2pm. There's free entry to The Bees Knees indoor play area for the under 5s plus arts and crafts workshops. Let the kids explore special places within the old building and get creative and crafty, guided by an artist – the kids get to take home their own art pack too. Over 6s can take part in the workshops on their own so you can bring the weekend papers and relax in the café with a coffee.
When: Saturday 30th May, 10am – 3pm
Where: Battersea Arts Centre, SW11 5TN
Age: 0 – 12s
Cost: Free
LittleBird's Top Tip: The Scratch Bar has a children's menu if you fancy a snack and Clapham Common isn't far for some fresh air after – why not take the scooters and make a day of it.
PHIL ELLIS'S FUNZ AND GAMEZ AT UDDERBELLY, SOUTHBANK – SAVE 36% WITH LITTLEBIRD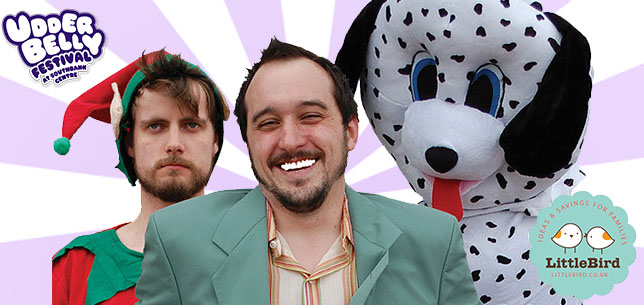 This Sunday, enjoy a giggle-packed hour of family fun full with Phil Ellis's Funz and Gamez at the Udderbelly. Winner of the Foster's Edinburgh Comedy Award Panel Prize 2014, families are promised belly laughter, choreographed chaos and pure and utter silliness. Funz and Gamez was the undisputed anarchic cult hit of the Edinburgh Fringe and this time Phil Ellis has invited some friends to join him; Jim Elf and Bonzo the Dog.
Arrive early and enjoy hanging out on the Southbank – there's the Jubilee Gardens Playground and gardens directly in front of the London Eye, street theatre or simply head for the Udderbelly's pastures and soak up the atmosphere with a drink or an ice cream.
When: Sunday 31st May, 2.30pm & 4.30pm
Where: Udderbelly, SE1 8XX
Age: 5+
Cost: £7 per ticket only with LittleBird, book your tickets here.
LittleBird Top Tip: If you already have plans this Sunday, don't worry, there's no need to miss out.  You can buy tickets for Saturday 20th June and Sunday 21st June with LittleBird.
LIFE ON A FOOT – CREATE & MAKE AT THE DESIGN MUSEUM, SHAD THAMES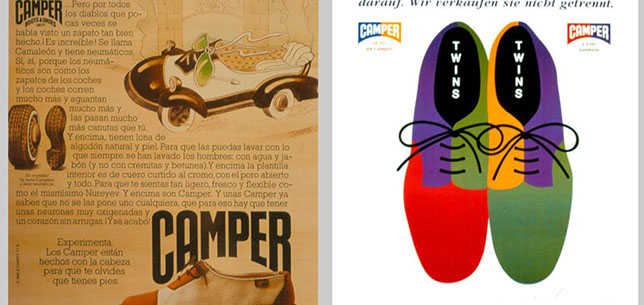 Inspired by Life on Foot: Camper, let the kids create their own eye-catching shoe accessories and bring a bit of play into their day this Sunday at the Design Museum.
Celebrating the much loved Spanish footwear brand Camper, enjoy an unprecedented look through sketched concepts, prototype products and as-yet-unreleased pieces.  Life on Foot highlights how traditional shoemaking has been shaped by contemporary design and new technologies.  Take an inspired stroll around the exhibition and then let the kids design their own footwear accessories.
When: Sunday 31st May, 1pm – 4pm (with the Camper exhibition running until 1st November)
Where: Design Museum, SE1 2YD
Age: 5 – 11
Cost: Free drop in with museum entry (adults £13.50, children £6.50)
LittleBird's Top Tip: There are family trails you can enjoy together plus the Design Museum is home to the yummy Blueprint Cafe. There is also the Museum Shop that supports new designers and has an innovative selection of toys including the DIY Electro Dough Kit: want one!
FAMILY SUNDAY AT THE ROYAL OPERA HOUSE, COVENT GARDEN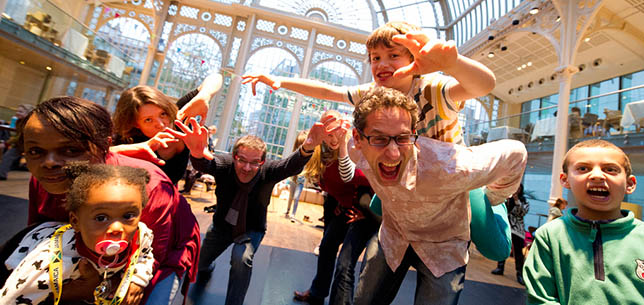 Discover more about opera, ballet and the Royal Opera House in a fun-packed day ideal for all the family, with a range of exciting and creative activities. These monthly Family Sunday's offer an array of different activities that vary from event to event but include a selection of the following; the opportunity to join in fun, interactive singing or dance activities, informal performances from Royal Ballet dancers, Jette Parker Young Artists and Musicians, live make-up or stage combat demonstrations, costume dressing up area as well as design activities led by a professional set designer. Plus, there is space to sit back and relax and enjoy live music.
When: Sunday 31st May, 12pm – 4pm
Where: Royal Opera House, WC2E 9DD
Age: 6+
Cost: Adults £5, Children £3
LittleBird's Top Tip: You're in Covent Garden so a hop, skip and a jump from the London Transport Museum – kids are free with adult's tickets at £16 but valid for a whole year – perfect for repeat visits throughout the school holidays. Check out the fun you can have with your family here.
BASIL, THE GREAT MOUSE DETECTIVE AT THE BFI, SOUTHBANK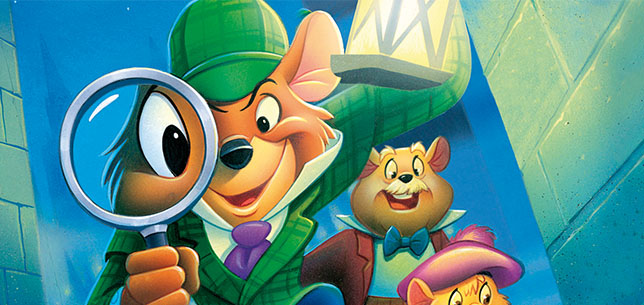 A budding detective in the house? Kids inspired by the infamous Sherlock Holmes? Then don't miss the BFI's family Basil, the Great Mouse Detective Messy Time  workshop plus film this Sunday. Disney's animated take on Sherlock Holmes sees Basil of Baker Street position as 'the great mouse detective' threatened by the dastardly deeds of the devious Professor Ratigan. What begins as a mystery surrounding the disappearance of a toymaker leads to a deadly threat against the crown. You can enjoy the film or go along early and create your own animation at the workshop.
The workshop runs between 12pm – 1.30pm and promises crafts galore – making a mouse mobile, magnet or mask, painting and drawing, glitter and gluing plus stop-motion animating! Note that the kids animations can be filmed onto mobile devices or you can bring a memory stick to take them away – the BFI cannot send them after the workshop.
When: Sunday 31st May, workshop 12pm – 1.30pm, film starts 2pm
Where: BFI Southbank, SE1 8XT
Age: Families
Cost: Workshop tickets £5 each, £4 for siblings / Film tickets Adults £11.75, children £4
LittleBird Top Tip: Buy one adult and one child combo ticket for the film for £10. Interested in other films for families, click here.