Find Alice in Wonderland This May Half Term
2015 is all about Alice.
This year marks the 150th anniversary of Lewis Carroll's Alice's Adventures in Wonderland.  So, if you fancy tumbling down the rabbit hole this half term, enjoy our top picks of family friendly adventures in wonderland.
 ADVENTURES IN WONDERLAND, WATERLOO
•Runs throughout the May Half Term •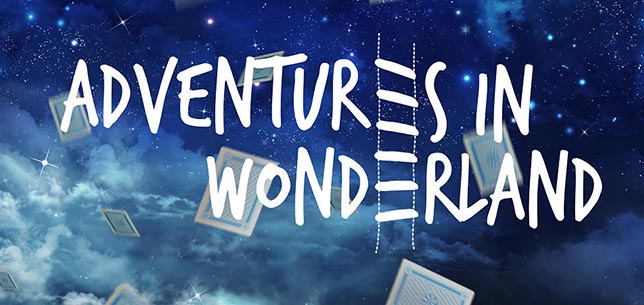 Journey down the rabbit hole in Adventures in Wonderland. Les Petits invites their audience to find Alice who is nowhere to be seen in Wonderland. Asked to choose eat me or drink me, you'll pick your path; Tumble with the Tweedle twins; follow the White Rabbit and take Tea with the Hatter at the Maddest Tea party of all and watch out for the Queen – hands OFF her tarts!
When: Runs until August
Where: The Vaults, SE1 7NN
Age: 5 – 11
Cost: Adults £18.50, Children £12.50
LittleBird's Top Tip: The show is 60 minutes long so you can continue your family adventure post show; you're not far from Imperial War Museum – free entry and this half term the kids can 'Design a 1940s Scarf' in their Art Workshop. 
 ALICE'S ADVENTURES UNDERGROUND, WATERLOO
 •Runs throughout the May Half Term •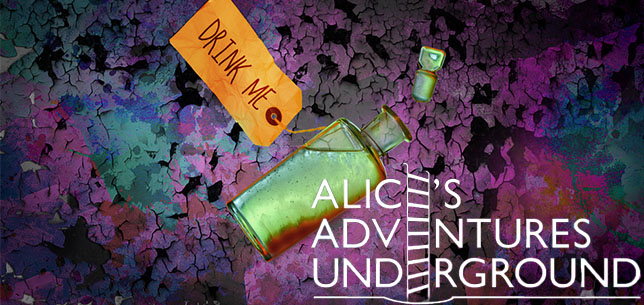 For those of you with children aged 11+ Alice's Adventures Underground is for the show for your guys.
As a family you'll journey down the rabbit hole to gorge on cakes that will have you bumping your head on the ceiling, you'll get to smoke a pipe with the Caterpillar as he tells you his psychedelic tale and of course take tea with the maddest of Hatters! All of this whilst trying to avoid losing your head at the hands of the fearsome Red Queen. This is Alice's journey and yours!
When: runs until August
Where: The Vaults, SE1 7NN
Age: 11+
Cost: Weekdays & Saturday £47.50, Sunday £35
LittleBird's Top Tip: This show sounds amazing but it's worth noting that it's 90 minutes long and for most of that time, you and the kids will be standing up and there is a dress code requesting red and black attire!
THE ALICE LOOK AT THE V&A MUSEUM OF CHILDHOOD, BETHNAL GREEN  
  •Runs throughout the May Half Term •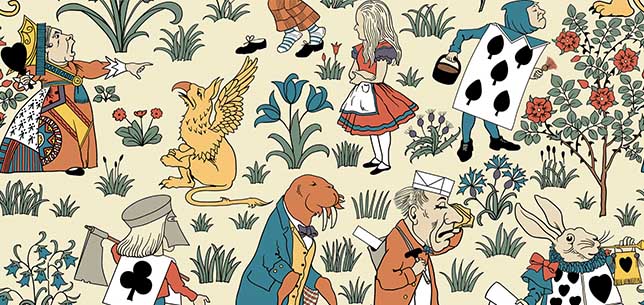 The V&A Museum of Childhood takes you on a journey, not down the rabbit hole, but instead chartering Alice's worldwide evolution.  We see Alice as  follower-of-fashion to trend-setter through a selection of garments, photographs, rare editions and a brand new commission by Roksanda pattern-cutter Josie Smith. The display highlights how Alice has been adopted and adapted across the globe, and how she has inspired many of the most celebrated designers, stylists and photographers.
Plus, there are plenty of half term crafts and activities inspired by Alice including Mad Hatter's Hat Making and Playing Cards Print workshops.
When: The Alice Look runs until the 1st November
Where: V&A Museum of Childhood, E2 9PA
Age: Families
Cost: Free
LittleBird's Top Tip: Don't miss the Small Stories: At Home In A Doll's House exhibition; 12 dolls' houses from the past 300 years have been brought to life by the characters that live or work there –  magical.
ALICE IN WONDERLAND NOT AFTERNOON TEA, SOUTHBANK
  •Runs throughout the May Half Term •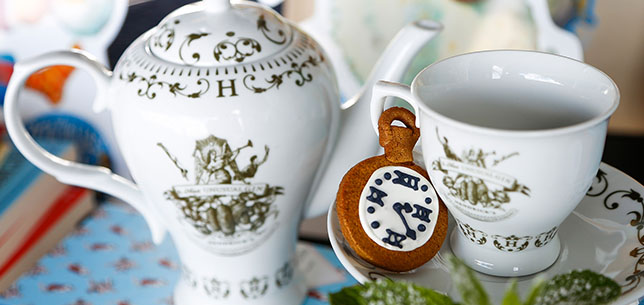 In the words of The Mad Hatter; "it's always tea time", and continuing the Wonderland celebrations, a super duper teatime experience is a perfect idea and the Oxo Tower Brassiere is doing just that.  Indulge in a mysterious 'Eat Me, Drink Me' surprise on arrival, then fall down the rabbit hole as you enjoy a seasonal Not Afternoon Tea plate of your choice with a bespoke cocktail and a few surprises along the way…
When: Sunday to Friday from 3pm – 5pm & Saturdays from 2pm – 4.30pm
Where: Oxo Tower Brasserie, SE1 9PH
Age: Families
Cost: Adults £45, Children £24.50
LittleBird's Top Tip; You're on the Southbank, near Tate Modern and not far from the BFI. Book yourself in to the Mediatheque at the BFI and watch an old film with the kids for free.
For more Adventures with Alice later on in the year look out for the family opera Alice's Adventures in Wonderland in Holland Park from 16th July – 1st August and  Damon Albarn's Wonder.land musical for the National Theatre, in Manchester 29th – 12 July and then London from 27th November.
"Where should I go?" –  Alice. "That depends on where you want to end up." – The Cheshire Cat."
Lewis Carroll, Alice's Adventures in Wonderland & Through the Looking-Glass