The LittleBird Family Pass Top Picks: 11 – 27 June
With indoor and outdoor activities allowed again, find out what's happening during the next two weeks
There's the UEFA Festival celebrating the delayed Euro 2020, Regent's Park Open Air Theatre, free films on Father's Day, a forest that has been planted in central London and a Poetry Picnic. 
And there's still lots happening online too, watch the Unicorn Theatre's brand new show, find out if you can juggle liquid in the Strong Women Science show and explore how classical stories can help children's wellbeing. Plus make your own ice lollies, watering cans, lantern jars and find out all about David Walliams new book out this June!
And don't forget to check out our Book Forward to Look Forward highlights.
If you find our guide useful, please share Top Picks with your family and friends and sign up to the newsletter. We publish our blog every two weeks but we promise the fun below lasts a lot longer than that!
Brought to you by The LittleBird Family Pass – saving families money all year round. To find out how, click here
BOOK FORWARD TO LOOK FORWARD
Sadler's Wells Breakin' Convention 2021
Thursday 1st – Sunday 4th July
Breakin' Convention returns for 2021 with two programmes of cutting edge hip hop theatre across four nights at Sadler's Wells
Breakin' Convention (Thurs 1st & 2nd July) Compagnie Niya – Gueules Noires; an hour-long, feature-length show of solidarity, struggle and fraternity set in the depth of France's mines…and the Breakout Convention (Sat 3rd & Sun 4th July) offers a scaled-back, scaled-down mini festival celebrating the best hip hop dance crews. It's the same line-up both nights.
Find out more in the festival here

The Tiger Who Came To Tea
Theatre Royal, London
12th July – 5th September

Based on Britain's best-loved picture book by Judith Kerr, the Olivier Award nominated smash hit show The Tiger Who Came to Tea returns to the West End this summer.
The doorbell rings just as Sophie and her mummy are sitting down to tea. Who could it possibly be? What they certainly don't expect to see at the door is a big, stripy tiger!
Join the tea-guzzling tiger in this delightful family show; packed with oodles of magic, sing-a-long songs and clumsy chaos! A stunning stage adaptation of the classic tale of teatime mayhem… expect to be surprised!

Tickets from £17.40, aimed at ages 3+. All the details and Covid-safe booking here.

The Children's Trust Supercar event
Goodwood
Saturday 24th July
With a Children's fun area, helicopter taster flights, sporting bear family rides on the open road and more there's something for everyone
The Supercar Event is a family festival celebrating some of the world's most luxurious and high-performing sports cars – all the while raising funds to support the work of The Children's Trust.
Offering a once in a lifetime chance to ride in some of the world's most luxurious and high-performing sports cars, you can enjoy hypercar rides, track displays, attractions for all ages including helicopter rides and there's a children's area too. Beginner? Check out their Supercars: a beginner's guide.

You can get 50% off Family Tickets with the LittleBird Family Pass, sign up and get your tickets here

---
TOP PICKS
UEFA Festival, EURO 2020
Central London
11th June – 11th July

As part of the festival there's a Football Village at Potters Fields Park alongside Tower Bridge and the River Thames offering a family-oriented celebration of football. There'll be selected match screenings (no England games will be shown) music, food and drinks, sports and UEFA partner activities, plus on-stage live performances and more
There's also a Fan Zone in Trafalgar Square where you can watch the England games on giant screens that's free but you'll need an entry ticket.
Find out more here

Serpentine Pavilion 2021
Kensington Gardens, London
11th June – 17th October
The 20th Serpentine Pavilion, designed by Johannesburg-based practice Counterspace, directed by Sumayya Vally, opens on Friday 11th June. Vally is the youngest architect to be commissioned for this internationally renowned architecture programme.
The Pavilion design is based on past and present places of meeting, organising and belonging across London. The Pavilion references the architecture of markets, restaurants, places of worship, bookshops and local cultural institutions and for the first time ever, the commission extends to the city, as four fragments of the Pavilion are installed in selected locations across London.
Free to enter with no booking required, find out more here
The Serpentine Pavilion is a stone's throw from The Serpentine where you can go boating on the lake and not far from Diana Memorial Playground.

Summer of Play
Wembley Park, London
11th June – 5th September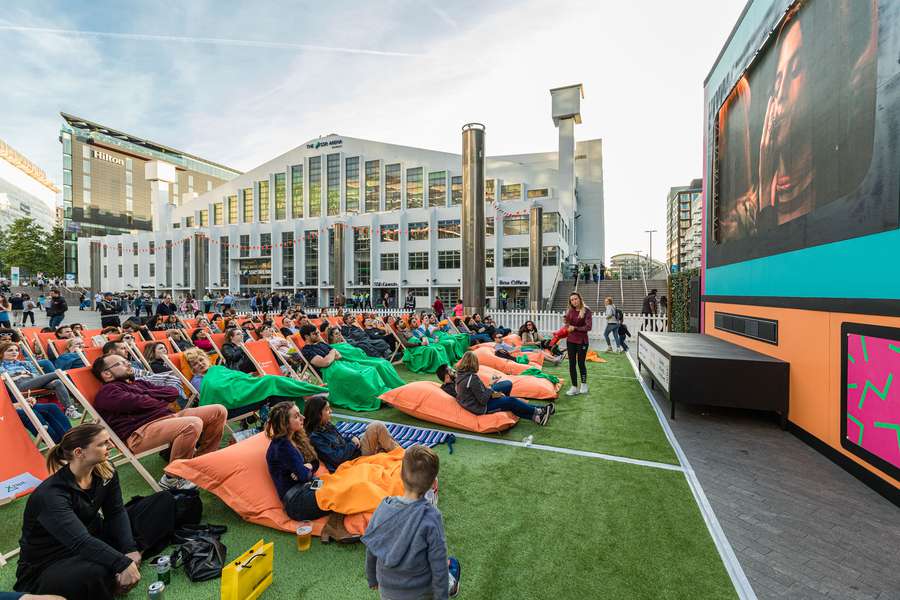 Summer of Play is offering a summer-long line-up of free events, including live music, public art trails, open-air sporting events, free outdoor cinema screenings and so much more.

Taking place in the spacious pocket parks, pedestrianised boulevards and the newly expanded Olympic Way, London's newest creative neighbourhood is transforming into the summer of play destination.
Museum of the Home
Hoxton, London
Re-opens 12th June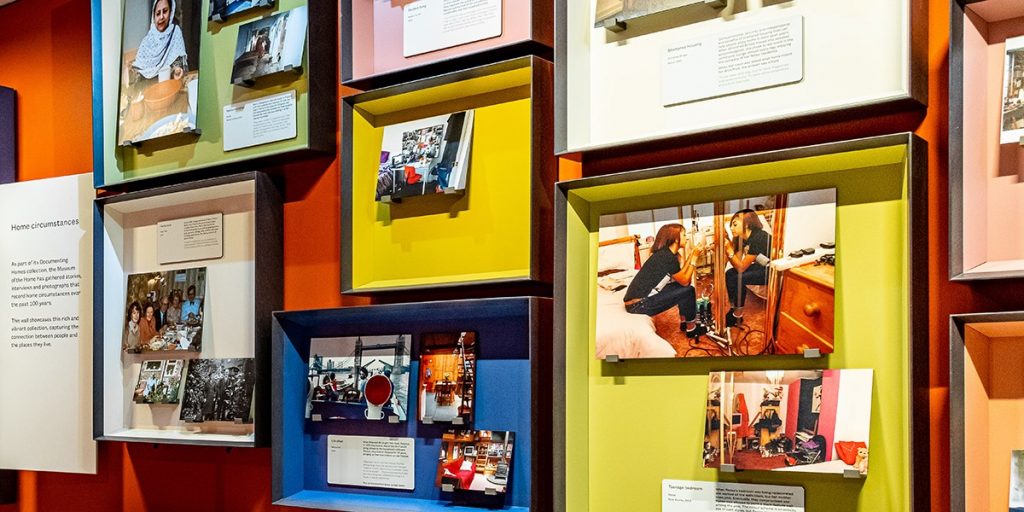 After a 2 year refurbishment, delayed due to the coronavirus, Museum of the Home finally re-opens its doors once again exploring, revealing and rethinking the ways we live and think about home – a place we have all spent a lot more time in recent months.
With new galleries at the Museum, the Home has many Meanings gallery explores different concepts of home through ordinary people's everyday experiences as well as Rooms Through Time where you can travel back in time to see some of the ways in which homes and home life have evolved in the past 400 years.
Find out more about the new galleries and planted gardens here.

Regent's Park Open Air Theatre
London
17th June – 5th September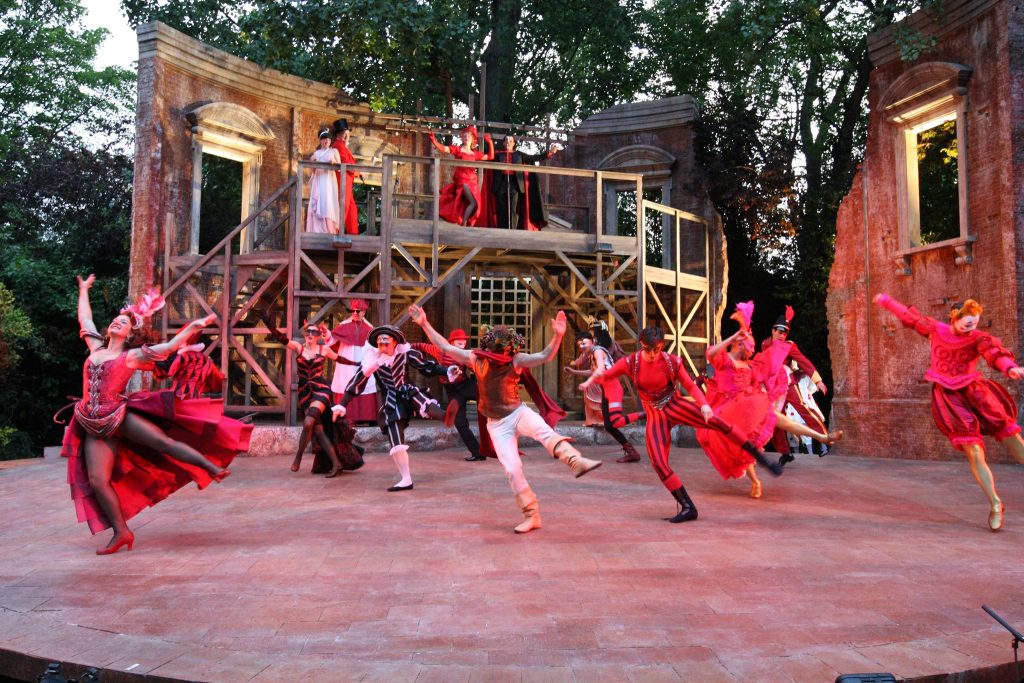 With one of the largest auditoria in London, the Open Air Theatre in Regent's Park is the oldest, professional, permanent outdoor theatre in Britain. The 2021 programme offers something for everyone; the Shakespearean classic Romeo & Juliet, Rodgers and Hammerstein's iconic musical Carousel, and family favourites Anansi the Spider and Dragons & Mythical Beasts.
Anansi the Spider – all tickets are £10, with the other productions, tickets start at £17. Find out more here
If you can't make it to Regent's Park, you can download the Olivier award winning production of Into the Woods, filmed during the 2010 season at Regent's Park Open Air Theatre, now available to download from Digital Theatre for £7.99. Find out more here

Willow's Activity Farm Summer Programme
St Albans
Until 17th July
Willow Farm's summer programme has launched and as well as the usual outdoor fun, play, rides and activities there's now cow milking demonstrations, lamb bottle feeding and sheep racing along with the new Bouncy Bounce inflatable pillows.

Plus, PETER RABBIT™ and Friends have a number of shows that take place on the farm's outdoor show stage and they have an app you can download so you get alerts just before each show.

Find out more here and to see the summer weekend programme, click here

The Woman Who Fell in Love with an Island Exhibition and Moomin Trail
Walthamstow Wetlands, London
18th June – 26th September
'The Woman Who Fell In Love With An Island', based on the creator of the Moomins Tove Jansson, is a new exhibition and trail celebrating the life of the Finnish-Swedish author, novelist, painter and illustrator. Visitors to Walthamstow Wetlands, which has the same conservation status as the Amazon and the Nile did you know!, will be able to enjoy an exhibition about Jansson's island home and the inspiration she took from nature as well as listen to a downloadable audio piece and explore the Wetlands with Tove Jansson's most famous creations, The Moomins as you go on a trail and learn more about a London alive with nature.

Find out more here
The Great Get Together – Inspired by Jo Cox
Nationwide
18th – 20th June
Searching for ways to get back together after the past year? Kickstart your summer by bringing your neighbourhood together for a Great Get Together. Join the UK-wide movement of the Great Get Together: bringing people together to celebrate new connections and Jo Cox's #MoreInCommon message – now more important than ever.
Find out what's going on and how you can get involved here
Independent BookShop Week
UK & Ireland
19th – 26th June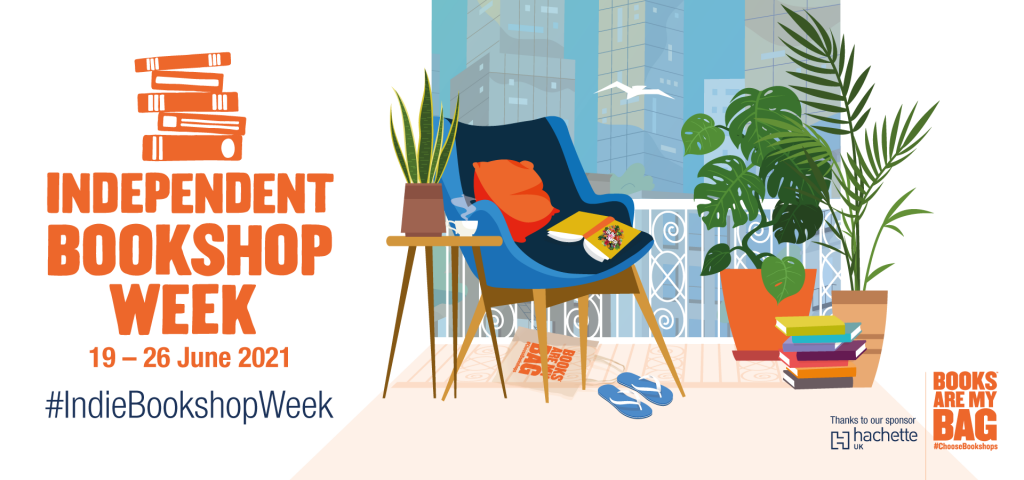 Independent Bookshop Week is part of the Books Are My Bag campaign and run by the Booksellers Association, and seeks to celebrate independent bookshops in the UK and Ireland. Throughout BookShop Week they'll be events, celebrations, reading groups, storytelling and author signings. Your local bookshop will have their own way of celebrating, and you're encouraged to visit to celebrate with them.
Find out more here
National School Sport Week 2021: Together Again
UK-wide
Saturday 19th – Friday 25th June

Schools, families and communities across the UK are encouraged to sign up and share their commitment to holding a sports day.
Everyone who signs up will receive free resources from the Youth Sport Trust, including the ultimate guide to staging an inclusive sports day, top tips on harnessing the power of sport to bring young people together and advice on how to give young people a voice in organising their sports days.
Find out more here
Father's Day Film Club
Canary Wharf, London
Sunday 20th June @ 10am & 11.45am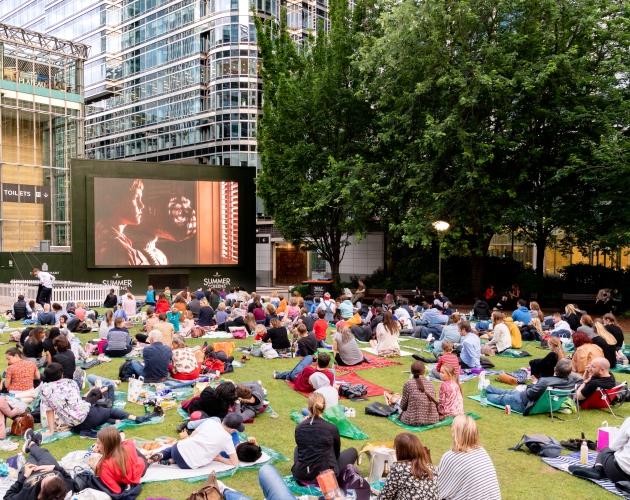 Part of the Summer Family Festival taking place at Canary Wharf (running until 28th August) head to Canada Square Park to celebrate Father's Day with some free movie fun. Bring a picnic mat and some cinema snacks and settle down in front of giant outdoor screens. Screenings are 10am, Wall-E and 11.45am, Monsters, Inc.

Find out more here and for more info on the Summer Festival, click here

The Big Albany Poetry Picnic
The Albany, London
Sunday 20th June @2pm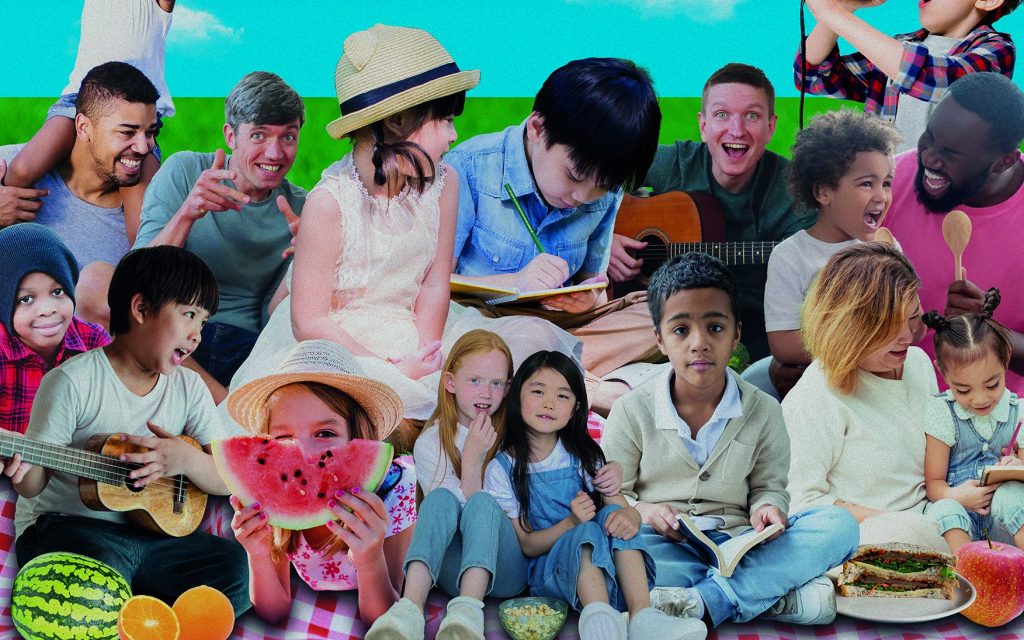 Poet Simon Mole and musician Gecko will play fun (and quite silly) games to get to know each other and build your confidence and skill with words, then help you pen a poem with the power to send your picnic blanket skywards. And we'll play some Beatles meets the Beastie Boys style bangers of our own.

Tickets are priced in Little Bubble (£17) and Big Bubble (£28) groups. Find out more here.

Make Music Day
Worldwide
21st June
Created locally, shared globally – Make Music Day is about connecting people to the world's largest DIY festival of music. Events are free to attend and take part in and it's all about music.
Make Music Day 2021 will take place in 125 countries, mostly online but hopefully live as well! Discover 21 ways you can get involved here.

London Design Biennale
Somerset House, London
finishes 27th June
London Design Biennale is a global gathering of the world's most ambitious and imaginative designers, curators and design institutes. Highlights include Es Devlin, Forest for Change designer and Artistic Director of the Biennale, new forest in the courtyard with 400 trees taking root this June. The courtyard was a place where trees had been forbidden when Somerset House was originally conceived 250 years ago. Es decided to "counter this attitude of human dominance over nature, by allowing a forest to overtake the entire courtyard."

Tickets from £11 for kids, £22.50 for adults To find out more and book tickets, click here
Mayfield Lavender Farm
Woodmansterne, Surrey
Until 31st August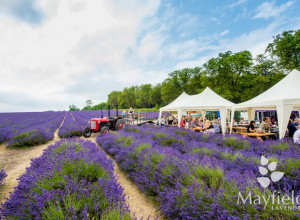 This 5 acre lavender farm with café and shop is located in Banstead (Woodmansterne), Surrey. Visit the farm and wander through a sea of beautiful organic lavender. There's a cafe and shop plus a tractor ride around the farm which is an effortless way to experience the undulating purple expanse of their gorgeous organic lavender.
Tractor rides cost £2 per person. Entry is £4 per person with kids 16 and under free.
---
CINEMA NEW RELEASES
A Quiet Place II
PG-13, Runtime: 1h 37m
Following the deadly events at home, the Abbott family must now face the terrors of the outside world as they continue their fight for survival in silence. Forced to venture into the unknown, they quickly realize that the creatures that hunt by sound are not the only threats that lurk beyond the sand path.

The Father
Release date June 11
Oscar winner Anthony Hopkins refuses all assistance from his daughter as he ages in The Father. As he tries to make sense of his changing circumstances, he begins to doubt his loved ones, his own mind and even the fabric of his reality.

In the Heights
Release date 18 June
The creator of "Hamilton" and the director of "Crazy Rich Asians" invite you to the event of the summer, In the Heights, where the streets are made of music and little dreams become big……The scent of a cafecito caliente hangs in the air just outside of the 181st Street subway stop. The likeable, magnetic bodega owner Usnavi saves every penny from his daily grind as he hopes, imagines and sings about a better life.
---
VIRTUAL EVENTS
Unicorn Theatre's Marvin's Binoculars
10th June – 8th August

New online show from the Unicorn Theatre about finding the big outdoors, wherever you are.
Marvin loves exploring all the parks around his home in London and finding birds, bugs and animals. On his ninth birthday he's overjoyed – his very own pair of grown-up, pro binoculars! But then something terrible happens: he loses them, and to get them back, he must face the intimidating park warden.
Join Marvin as he discovers wildlife and friendship in the most unlikely places. Touching on themes of racial prejudice and self-belief, Marvin's Binoculars is a highly engaging and vibrant show that will inspire children to explore the outdoors in their local green spaces.

Available for free, on Unicorn's YouTube channel, until 8th August. Find out more here

Strong Women Science
12th June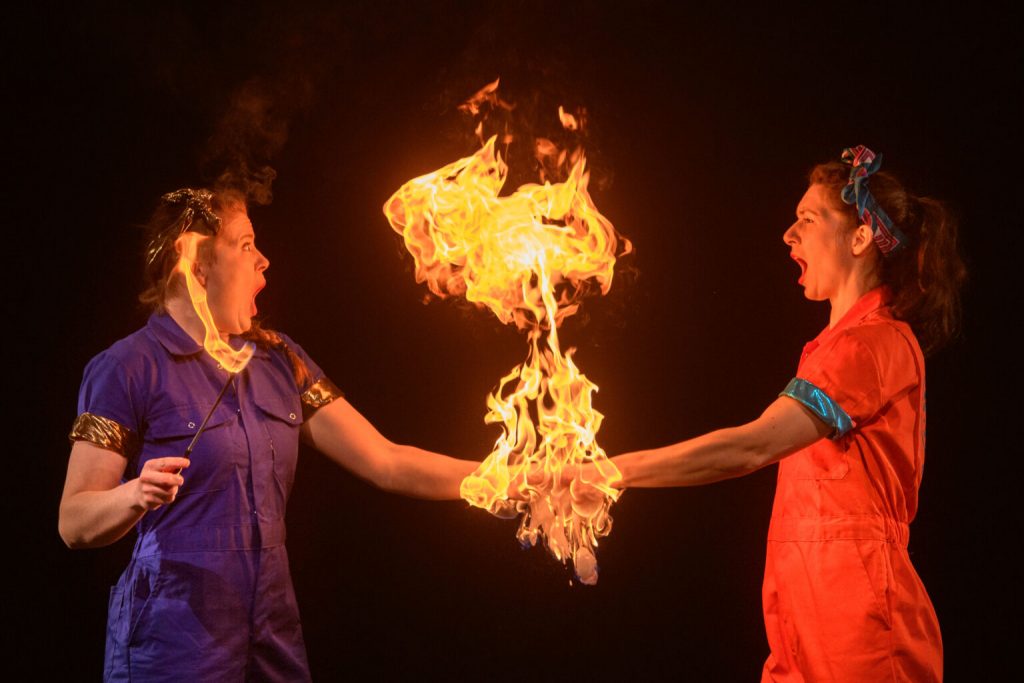 Ever wanted to know how you balance a chair on your chin, if you can juggle liquid, or how circus performers eat fire? Strong Women Aoife (an electronic engineer) and Maria (an environmental scientist) reveal the science behind their astounding tricks.
Strong Women Science promotes enquiry, inventiveness, accessibility and creativity in science, making it open to all, in particular young women and girls. In addition to demonstrating scientific principles in fun ways, it looks at the worth of failure and the power of teamwork – both shared by science and circus. Because when science meets circus, anything's possible. Find out more here

The British Academy Summer Showcase
14th -19th June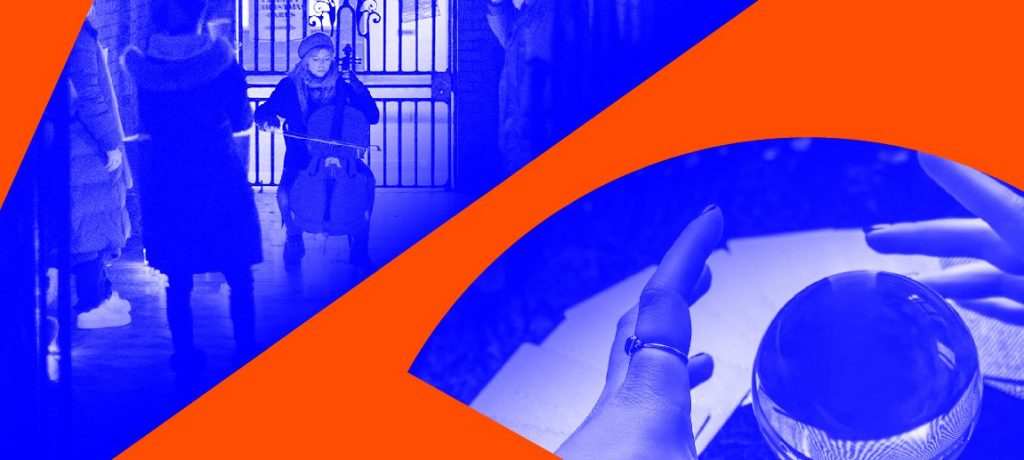 The annual British Academy Summer Showcase throws open it's virtual doors with a free festival of ideas for curious minds. Featuring online talks, discussions and demonstrations plus self-guided audio walks, Summer Showcase brings the best new humanities and social sciences research to life. From early modern fortune-telling to the hidden histories of British hip-hop, from discovering uses of some weird and wonderful medieval ingredients and how to make your own herbal tea to an exclusive family event exploring how classical stories like Aesop's Fables can help children's wellbeing today on Saturday19th June.
Tickets are free with booking required. Find out more here.

Rangers Online Nature Club
Tuesday 15th June 6pm


If you love wild animals, like to share or discover science facts and want to learn how to help wildlife, this online nature club is for you.
With a focus on animal identification, how to help wildlife, wildlife surveys, bush craft skills and plants too. By joining this club that meets monthly, you'll learn from experienced education officers, gain skills and meet other young people who are interested in nature.
An online nature club for 8-16 year olds. Find out more and to book tickets £3

---
ONLINE ANYTIME
Tate Kids
Go on a Colour Walk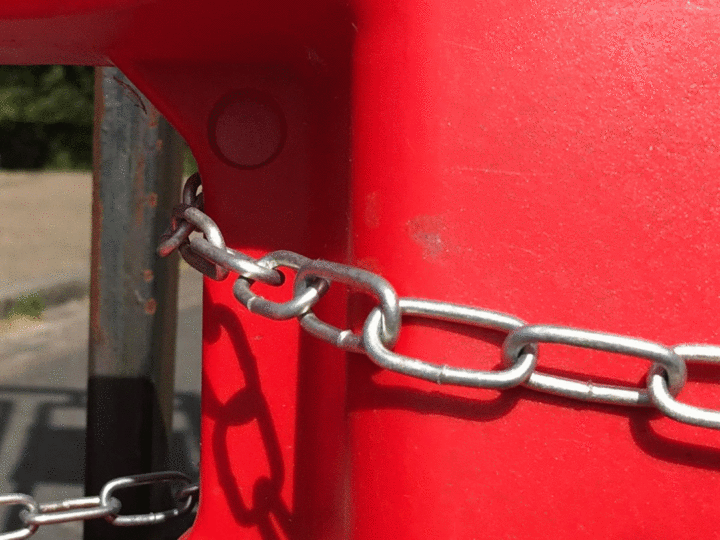 Look for things in every colour of the rainbow, one by one. Take a colourful treasure hunt walk through your neighbourhood or around your house.
Follow the guide to get your creative juices flowing. Whether the kids want to photograph or draw, write them down, or just look – outside or at home.
Turn your afternoon stroll into a colourful treasure hunt with the family. Explore more here

Lantern Jars
#TinyRevolutions

Fun Palaces Tiny Revolutions has made a return for 2021 offering practical suggestions, tiny steps, that anyone can take to connect a little more in their local community or to simply pass time creatively in self-isolation. As we can now enjoy long summer days in the garden, try your hand at making these lantern jars that look particularly magical as it starts to get dark.
Download the PDF here and to find out more about Tiny Revolutions 2021, click here

Galaxy of Horrors
NASA

A planet where it's raining glass? A planet where the air is as hot as lava? Take a tour of some of the most terrifying and mind-blowing destinations in our galaxy…. and beyond with NASA. You can also download free posters – based on real NASA science. Find out more here

Eleven extraordinary foods we'll be eating more in the future
Natural History Museum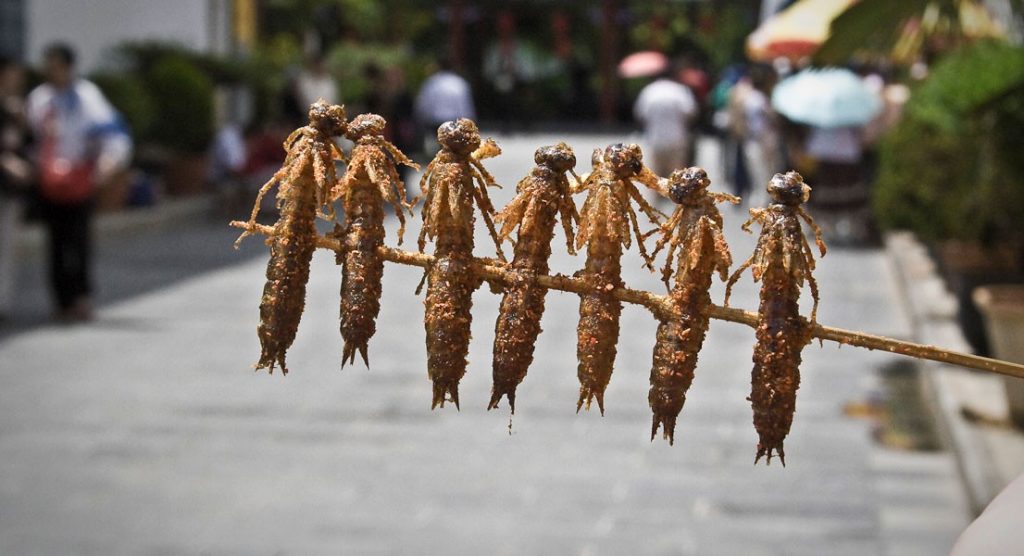 Jelly fish chips anyone? Next time you're having dinner together, why not have a chat about foods we might be enjoying (or not!) in the future.
With current farming, fishing and industrial practices having a negative impact on nature, the way we eat needs to become much more sustainable so discover what could become UK dinnertime staples of the future with the Natural History Museum.

Find out what's for dinner here

#architecturefromhome
Foster + Partners

Fosters + Partners have created a whole host of activities including drawing, making, playing, thinking and reading. From Paper skyscrapers to Creating your own City – explore the world of architecture and be inspired here

---
READ THIS
Megamonster, by David Walliams
Illustrated by Tony Ross
HarperCollins – out 24th June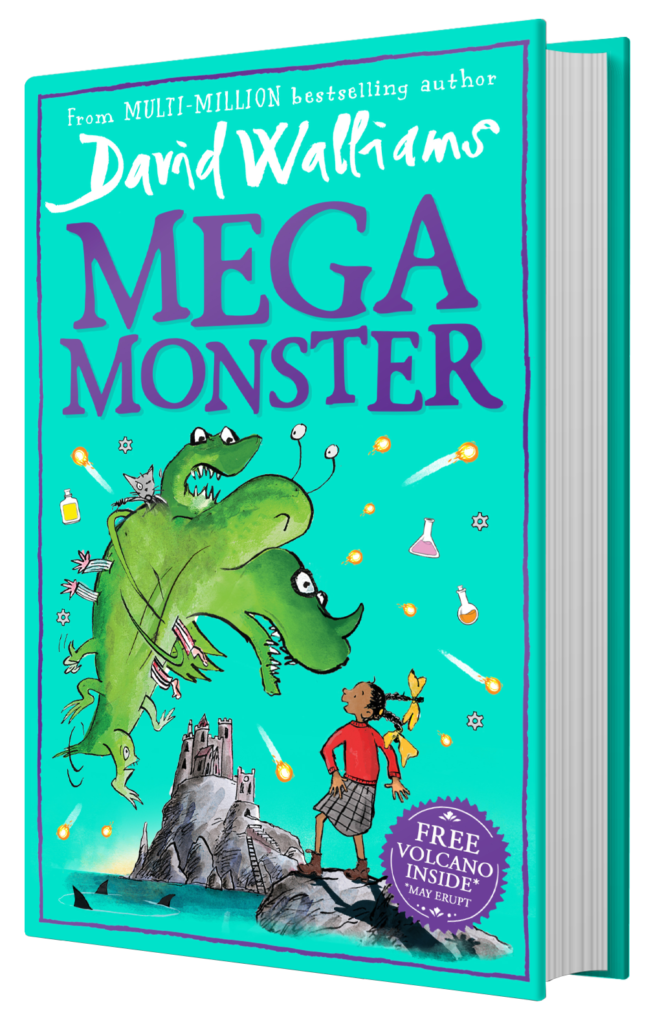 Get ready for the most MONSTROUS Summer EVER with the brand new hilarious novel from David Walliams! Megamonster tells the story of Larker, who is sent to the Cruel School atop a dormant volcano after pulling a prank…and soon comes face-to-face with the terrifying MEGAMONSTER!
Megamonster is an action-packed page-turning adventure from David Walliams, packed with brilliant illustrations by Tony Ross. Megamonster is in stores on 24th June in hardback, ebook and audiobook read by David himself alongside a star-studded cast. Find out more here
Aldrin Adams and the Cheese Nightmares, by Paul Howard, illustrated by Lee Cosgrove, Puffin – out 24th June

Aldrin Adams is an ordinary boy with an extraordinary superpower. When he eats cheese, just before he goes to sleep at night, he can enter into other people's dreams… and their nightmares!

The laugh-out-loud funny children's book from the number-one-bestselling Ross O'Carroll Kelly author, Paul Howard. Find out more here

---
MAKE THIS
10 Easy Homemade Ice Lolly Recipes for Kids
Eats Amazing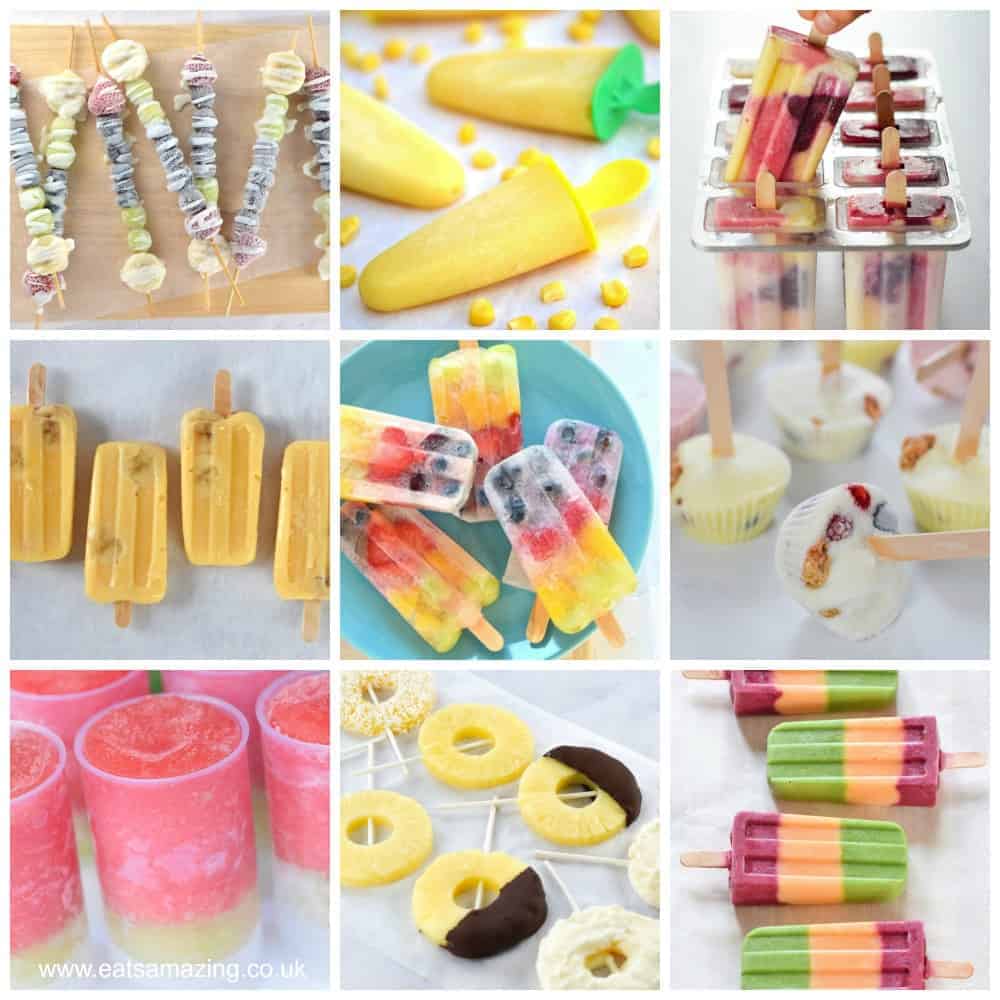 With the glorious sunshine set to stay (for a while at least!) it's time to stock your freezer with ice lollies. EatsAmazing have gathered together ten of their most popular homemade ice lolly recipes – easy, healthy and most importantly, tasty too.

It's decision time here

Father's Day Cup Cakes
BBC Good Food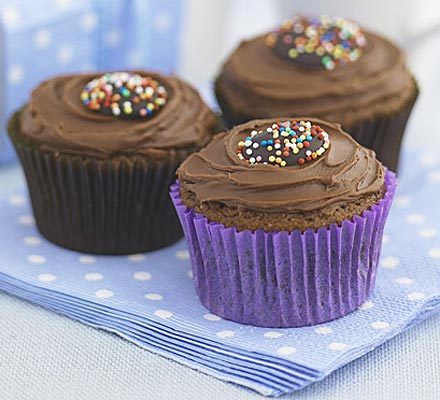 Make these easy cupcakes for Father's Day on Sunday 20th June. Make them really chocolatey or put his favourite sweet or nut on top – the perfect treat! Get baking here

For more Father's Day inspiration, click here

Make your own Watering Can
Royal Parks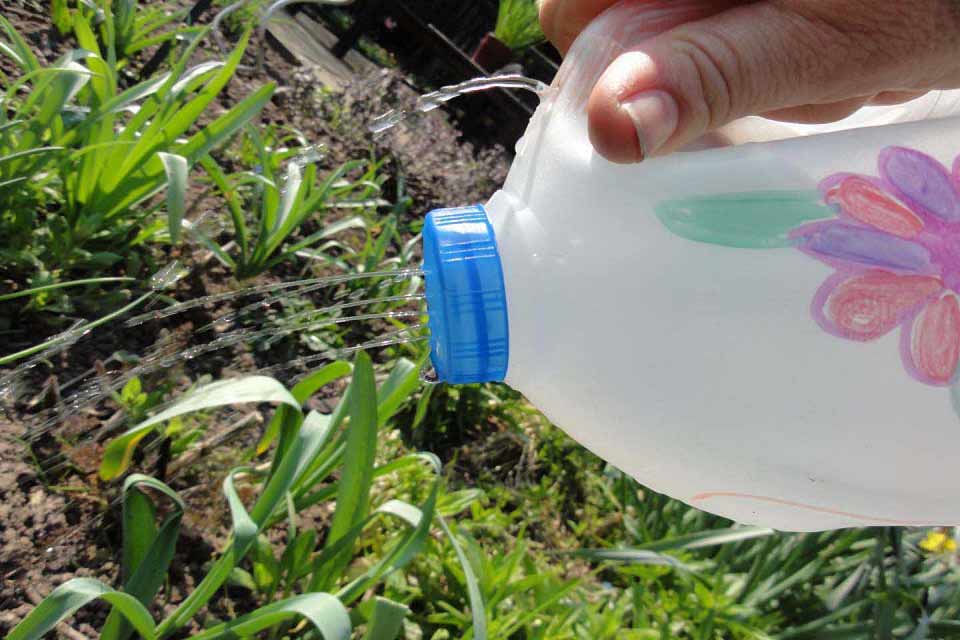 Whether you've been potting flowers, growing your own veg or are looking after established plants, in this weather, water is what they need! Find out how to make your own watering can with an empty milk bottle. Find out how to make your own watering can here.

---
WATCH THIS
Luca
18 June
Disney+ , PG
The latest Pixar movie tells the story of a young boy who experiences an unforgettable seaside summer on the Italian Riviera filled with gelato, pasta and endless scooter rides! Luca shares these adventures with his newfound best friend, but all the fun is threatened by a deeply-held secret!

Lupin Part 2
June 11
Netflix , 11+
The biggest international Netflix Original of all time (so far) returns.
Inspired by the adventures of Arsène Lupin, gentleman thief Assane Diop sets out to avenge his father for an injustice inflicted by a wealthy family.

Wish Dragon 2021
Netflix, PG

Determined teen Din is longing to reconnect with his childhood best friend when he meets a wish-granting dragon who shows him the magic of possibilities.
Netflix's second major acquisition from Sony Pictures Animation in 2021 directed by Chris Appelhans. Follows a young boy who gets visited by a wish-granting dragon.

---
LISTEN TO THIS
Rob Beckett and Josh Widdicombe's Lockdown Parenting Hell
Parenting….just not as you know it…

For Kids
Wow in the World
The #1 podcast for kids and their grown-ups. Hosts Mindy Thomas and Guy Raz share stories about the latest news in science, technology, and innovation. Stories that give kids hope, agency and make us all say "WOW"!

Brought to you by The LittleBird Family Pass – saving families money all year round. To find out how, click here