Best Free Ideas to make Father's Day Special
Homemade with Love
Lockdown may be easing, but we're still not going to be able to treat Dad to a Father's Day pub lunch just yet. But it's still possible to have a lovely family day to celebrate so we've rounded up some free homemade fun to help celebrate all the Dads out there! 
Yummy Ideas…
When it comes to Father's Day, what dad wants most of all is quality time with the family and a chance to take a load off — but a hearty, delicious, and home-cooked meal would make the special day even sweeter. Celebrate the beloved dad, grandfather, or other father figure in your life with these great Father's Day dinner ideas — many of which can be made in 30 minutes or less, so you can spend less time in the kitchen and more time with the fam.
Breakfast in Bed!
Does he love eggs for breakfast? Keep it simple, but special with this indulgent twist on a classic dish. Why not try eggs Benedict pancakes stacked with layers of spinach, ham and hollandaise, then topped with an oozing egg. Serve with coffee and the Sunday papers for the ultimate chilled morning.
Have a barbecue! 
A classic Dad favourite – have a BBQ, whatever the weather! Why not go all out and turn the garden or house into an American style smoke/ burger house! You could go with some ribs, marinades and rubs (check out some ideas here ) but a good ole burger goes a long way! Why not grab some vanilla ice cream to make cola-floats or some milkshakes to go with for that extra indulgence..
Can't do a barbie – why not go for a delicious Dad favourite. Check out some great dinner ideas including a meaty satisfying Dad special of sausages and fried potatoes here, Piri-Piri Chicken, Maple mustard pulled pork or what about this vegetarian showstopper Summer vegetable & pesto rose tart
HomeMade Sweet Treats
If Dad has a sweet tooth, what about some classic Rocky Road (great recipe here) or banana and chocolate cake Beer Tiramisu or Medal cookies to give Dad a No.1 treat!
Or have a browse through a whole host of other ideas including Fudge, chutneys and scotch eggs!
Crafty ideas…  
Get the kids to make him a card
There's nothing sweeter than getting a handmade card, so spend an afternoon with some art and crafts supplies and get the kids to make Dad a Father's Day card from the heart.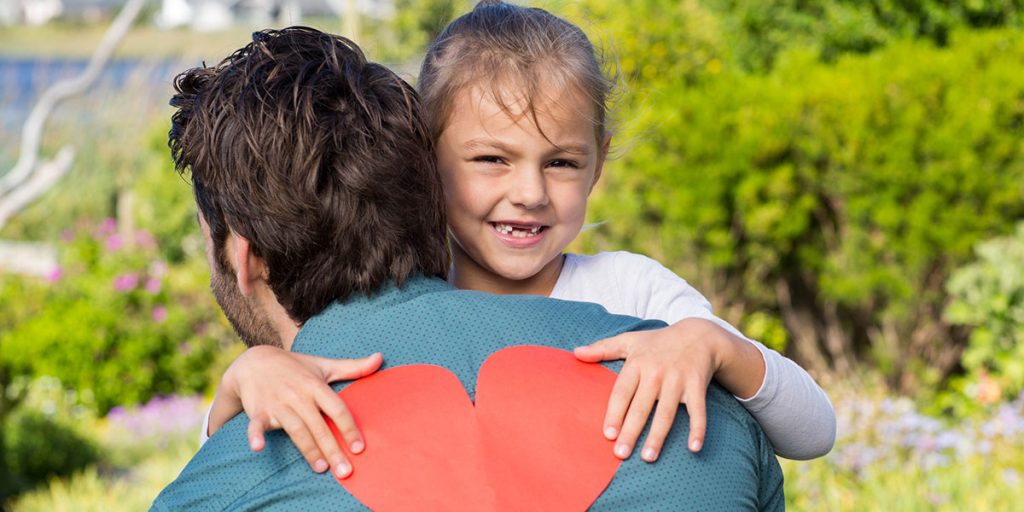 Handprint Father's Day Cards

Even if the little ones can't commit to a full craft project, they can at least lend a hand — literally — with this one. After tracing their hand, turn their handprints into dad's lookalike, mustache and all. Get the tutorial at The Best Ideas for Kids
Handy Dad Heart Card

This dad-approved card is easy enough for kids to make, and sentimental enough for Dad to show off at work. Find out more here.

Paper Bag Father's Day Book
Transform plain paper bags into a flip book that dad will cherish forever. But it's what on the inside that counts: Fill it with pictures from your moments together, and heartfelt messages about why he's your favorite guy. Check out the tutorial here.
LEGO Memory Jar

Write his favourite things on each LEGO, then pick them out of a mason jar when you need a fun weekend activity. For an extra special touch, stack them on top of one another to represent the memories "built." Find out more here.
Put all of dad's pros in one place … and then encourage him to wear it with pride. He has enough silk ties anyway. Check out how to here.
Father's Day Printable Questionnaire 
Answer these and get him to read it out or ask your own. Here is a printable example
Time together ideas…
Have a family movie afternoon / evening
Let dad choose the movie and have a family movie afternoon or evening. Get the snacks in (and a few beers for dad) and snuggle up together. To make it extra special create a
DIY Drinks Caddy

For something that's equally as sweet as your #1 guy, put together a snack and soda caddy full of his favorite movie-watching snacks, sweets and drinks. Then set a date for your next at-home movie night. Get the how-to here. 

Take some family photos
Whether you're staying close to home or going for a family walk, take some family photos to mark Father's Day. If you want to make it extra special, why not get dressed up with a theme…formal, dressed up, monsters and fairies! 
Play some family games… like a Pub quiz! (we've even got the questions for you!) 
Lockdown might be boring at times, but one of the upsides is that you get to spend quality time together as a family. Why not spend some time after lunch on father's day playing some games together
Get every member of the family to come up with questions for their found kids included! And or get other households involved over a zoom party! Just in case you need some inspiration for some questions. Mumbler have written some quiz questions and answers. Check out questions and answers:
Have a family picnic
Whether it's in the garden or at the local park, pack a blanket and some drinks and snacks and you're good to go. Fun times don't have to cost the earth!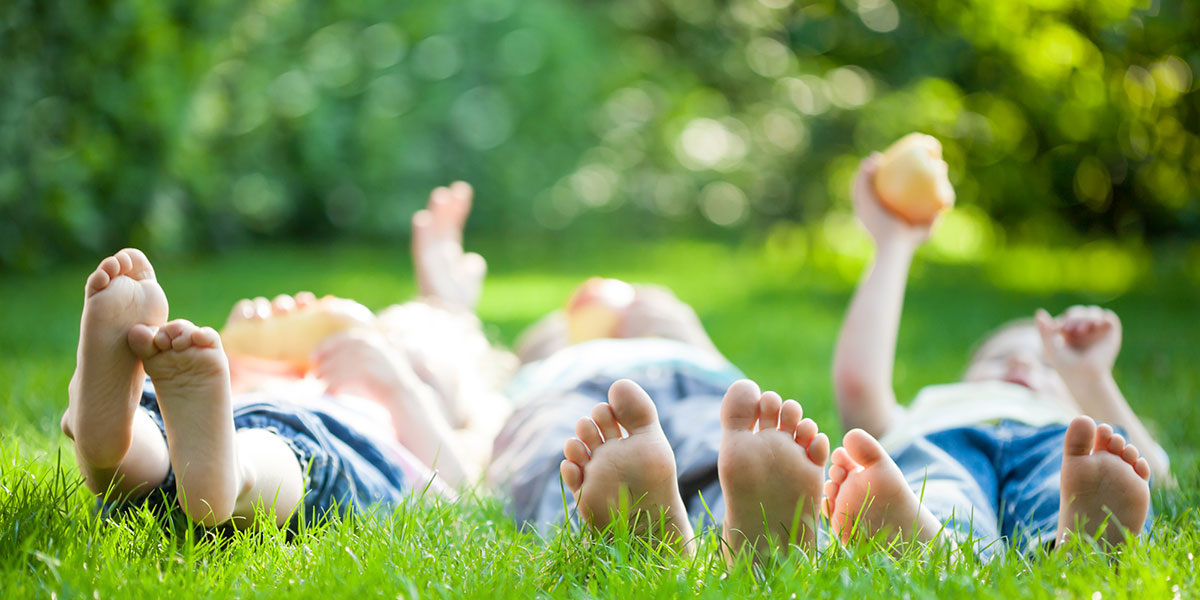 Go for a walk or Bike Ride 
Spending time together walking, especially if it's in nature is good for physical and mental health, as well as your family bond. Dad might fancy a walk if he's just polished off a big father's day lunch.
However you celebrate, have fun and Happy Father's Day!