The LittleBird Family Pass Top Picks: 23rd April – 2nd May
---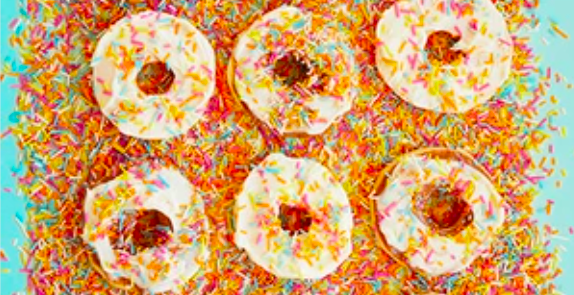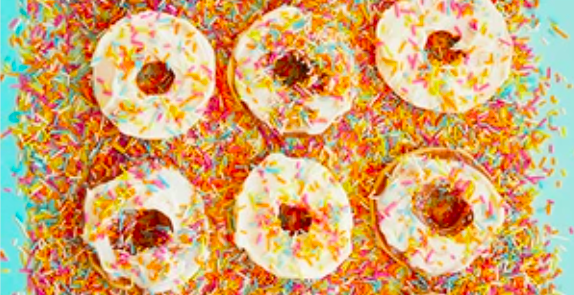 With outdoor activities allowed again, find out what's new at Warwick Castle, which family favourite show you can enjoy at Alfresco Theatre and where you can find your nearest Luna Drive In.
And there's still tons of online entertainment – make a model of the solar system with a Royal Observatory astronomer, find out how to make an origami heart, book yourselves into the V&A's Nonsense Museum and explore the orchestra with BSO and there's plenty of theatre to watch from the comfort of your own home too.
Plus try your hand at drawing to music, make apple 'doughnuts, find out what milk magic is and how to create memory comics.
If you find our guide useful, please share Top Picks with your family and friends and sign up to the newsletter. We publish our blog every two weeks but we promise the fun below lasts a lot longer than that!

---
BOOK FORWARD
Horrible Histories Live Onboard – Terrible Thames!
Dates from 17th July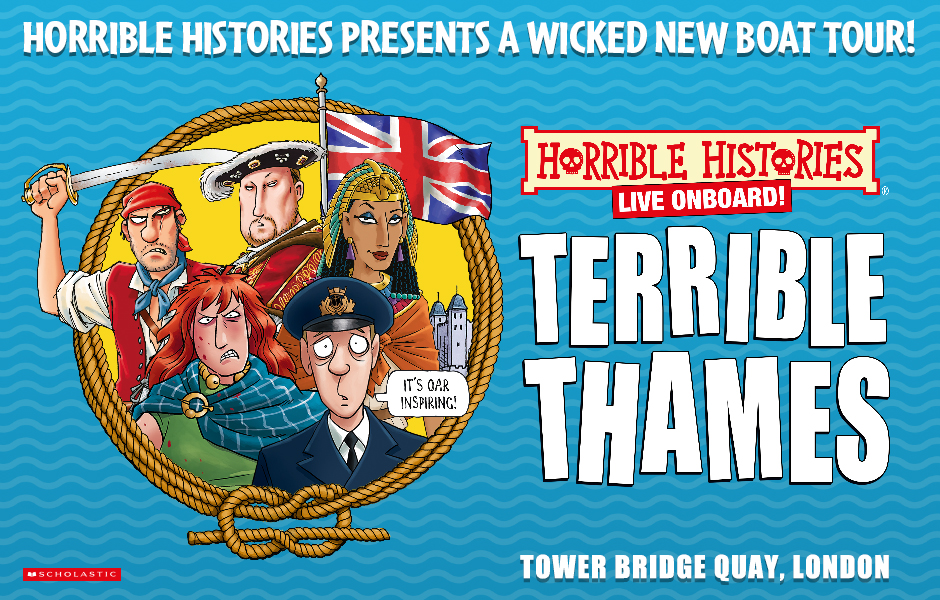 You've seen them on stage, now you can join them onboard, for what looks like a sensational sightseeing tour of the River Thames like no other!
Tremble in terror at the Tower! Sizzle at the Savoy! Give Cleopatra the needle! Hold onto your head at London Bridge and escape from Execution Dock!
Take a dive with Horrible Histories into the stories of King Henry VIII, Anne Boleyn, Julius Caesar, the Duke of Wellington, Queen Boudicca, Jack the Ripper and Captain Kidd, in this history of the Thames with the nasty bits left in!
Tickets; Adult £27, Child £17 and Under 3's Free. To find out more and to book with us click here.
---
OUTDOOR EVENT DATED
Warwick Castle; Zog and The Quest for the Golden Star
New for 2021 until 5th September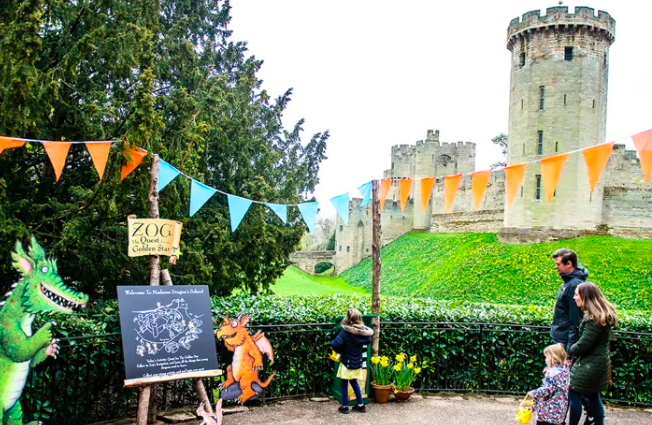 Brand new for 2021, this new activity trail will teach all budding Dragons in-training the skills they need to become a fully fledged Dragon.
While Zog may have struggled to master the essential dragon arts of flying, roaring and breathing fire, he'll apply his new skills to help children with five tasks that mirror his own lessons. From flying high without actually leaving the ground, to testing-out fearsome roars…and of course learning to capture a Princess, children will collect a stamp at every task.
After joining in with Sir Gadabout's school for ambitious Knights as a final challenge, Zog will be available for a meet-and-greet to hand out golden stars and to pose for a photo with every child.
The Zog activity trail is available everyday until 5th September and is included in the price of entry tickets. Tickets; Adult £12 & Child £8 and note, the Castle Dungeon interior is closed. To find out more and to book click here.

Luna Drive in Cinema
Various locations from 19th April
Luna Cinema is back! And now it's a drive in! With state-of-the-art in car speakers and high-definition outdoor screens, you can enjoy a classic movie on the big screen in a social distanced Drive-In setting in the comfort of your own car. Plus, you can treat yourself to delicious hot food on site or pre-order a Luna Hamper jam-packed with tasty retro treats.
There are 7 locations, from Bluewater in Kent to Blenheim Palace; Knebworth House to Tatton Park . To find out more and book your tickets, click here.

National Gardening Week
26th April – 2nd May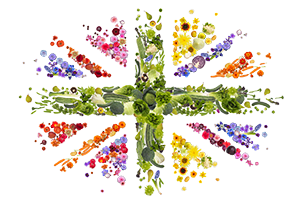 The country's biggest annual celebration of gardening is encouraging you to Get Your Dose of Vitamin G. This year, the RHS are celebrating the feel-good power of plants and gardens, highlighting the scientific links between gardening and wellbeing and sharing easy tips to get your daily dose of Vitamin Green.
Find out more here and explore RHS families activities including how to make a home for bees as well as have to grow tomatoes. Explore more RHS activities here.
The Alfresco Theatre
Various locations from 28th April


Enjoy live shows and feel-good movies, from the safety and comfort of your own private patch, all served alongside one-off dishes from some of the UK's finest chefs including Tom Kerridge, Rick Stein, Atul Kochhar, Paul Ainsworth, and Jason Atherton. Offering a tasty mix of big-screen movies, comedy gigs, live music and shows including family favourite, Tall Stories The Gruffalo – Live on Stage.
There are 6 locations, from Bluewater in Kent to Blenheim Palace; Knebworth House to Tatton Park . To find out more and book your tickets, click here.

Southbank Centre Food Market
Re-opens 30th April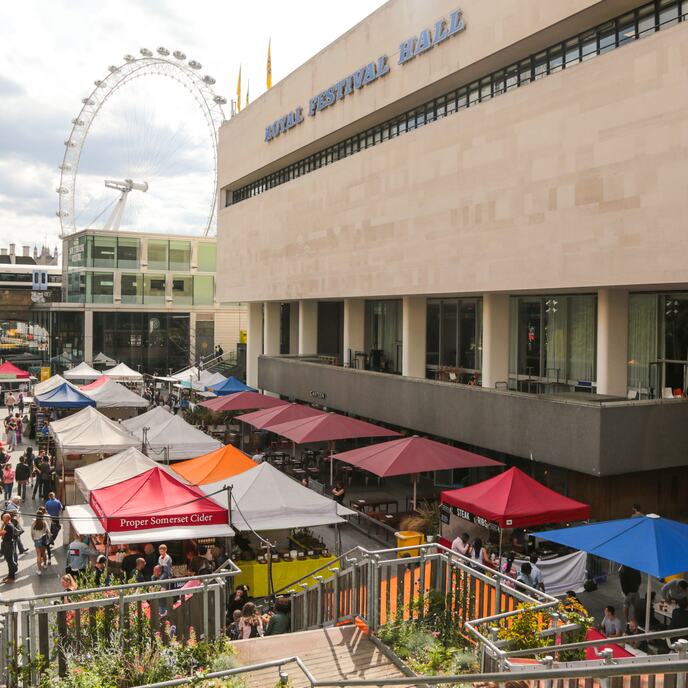 From Korean BBQ burritos to Punjab-inspired biriyanis, from crepes to Sicilian treats, coffees, juices and craft beer – there's something for all tastes at the Southbank Centre Food Market. Head to the Jubilee Gardens and Playground near the London Eye after to enjoy your picnic, it's a 5 minute walk away along the Southbank.
Hayward Gallery reopens on 19th May and the rest of the Southbank Centre reopens on 21st May. They're back with two new exhibitions (19 May – 25 July): Matthew Barney & Igshaan Adams. You can pre-book your tickets here.

Wander Art Trail
Ongoing until September 2021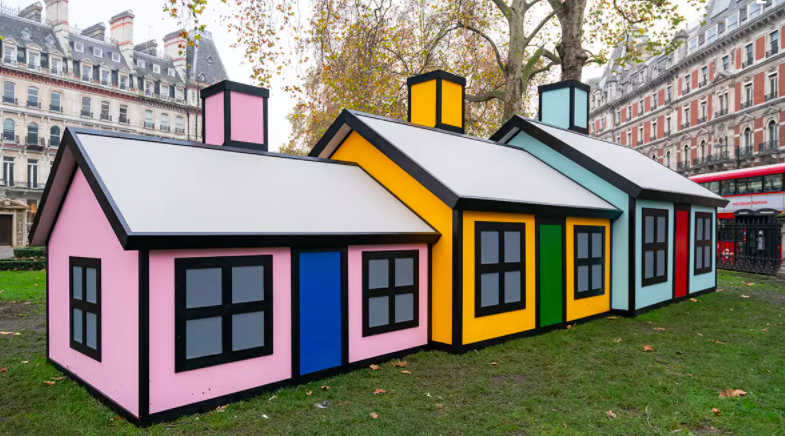 London's largest outdoor gallery, spanning the neighbourhoods of Mayfair and Belgravia, Wander Art showcases some of the most exciting and innovative outdoor art installations from 12 world renowned artists.
---
VIRTUAL EVENTS DATED
The Institut français Small Dungeons & Little Dragons
Friday 23rd April @4pm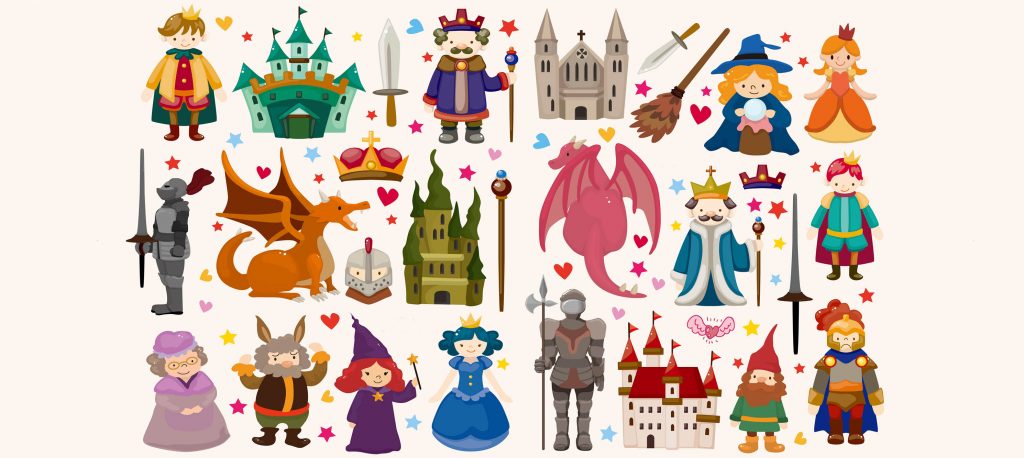 Enter a world of fantasy where you can be anyone (an elf, a magician, an alien…) and follow adventures ahead. Defeating monsters, escaping traps, await you…
In this activity, kids will discover easy mechanics of role-playing games, and use their imagination to their full potential in made-up scenarios inspired from children's literature.
Bilingual & easy French, tickets £7 non-members, £5 members. Aimed at ages 6 – 10. Join via zoom. To find out more, click here

V & A The Nonsense Museum
Saturday 24th April @ 11am, 2pm & 4pm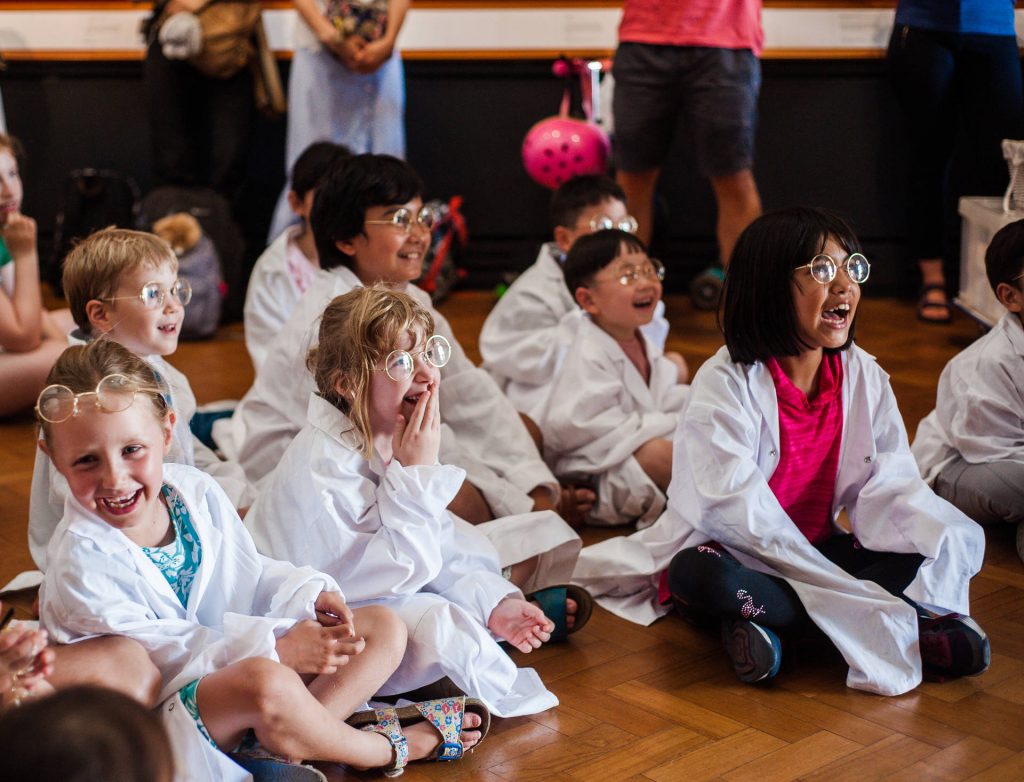 Join the V & A and take a Wonderland view of some V&A objects, with the Mad Hatter, in this interactive comedy workshop. This is the Nonsense Museum!
The event will take place through zoom. Workshop times; 11.00am for 5-7 year olds and 2.00pm for 7-12 year olds. Tickets £6. To find out more and to book, click here.
Reopening news: The V&A Museum will reopen on Wednesday 19th May 2021.They will also be reopening their exhibition, Bags: Inside Out. Find out what else is going here

Bournemouth Symphony Orchestra
Explore the Orchestra
Saturday 24th April @11am

Meet the instruments of the symphony orchestra in this 5-part series. Watch as composer James Redwood showcases each section of a symphony orchestra including Strings, Wind, Brass and Percussion in these weekly 15 minute interactive concerts.
Each week, a different musical work is introduced and culminates in a performance of the Finale from a specially-commissioned work, Explore the Orchestra, by James himself.
Concerts are free to watch but you'll need a digital ticket to access. Find out more here.

Royal Observatory
Charting our Solar System: Family Workshop
Saturday 24th & Sunday 25th April @ 11am & 1pm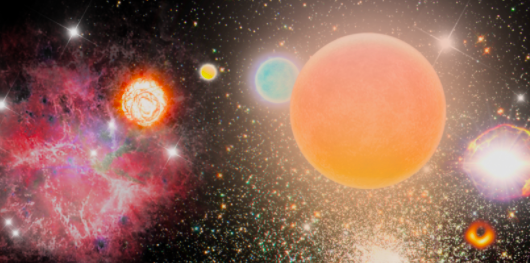 Join RMG and Our solar system is filled with all sorts of weird and wonderful things – planets, moons, asteroids, a star. You may even know many of their names. But, do you know where they all are?
Join this live online make-and-do activity where you'll be drawing a model of the solar system – to scale! Led by a Royal Observatory astronomer, you'll find out about the many objects in our solar system – planets, moons, asteroids, a star – and learn about the vast distances between objects in space. You may be surprised just how empty, or not, the solar system can be. Plus get the chance to ask all your questions about space and astronomy.
Aimed at ages 7+. Tickets are £5 per device. To find out more and to book, click here
Reopening news: the National Maritime Museum, Queen's House, Cutty Sark and Royal Observatory Greenwich will reopen on 17th May, find out what's on here

Make an Origami Heart with Maths on Toast
Saturday 24th April @ 12.30pm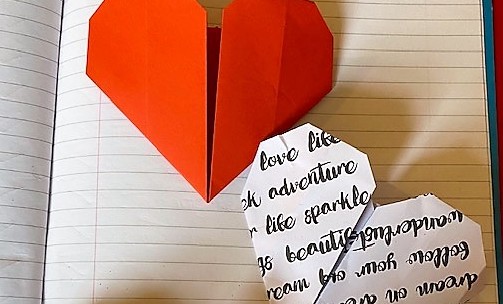 Join Maths on Toast to make an origami heart with a special message inside. Discover some origami magic by transforming a 2D flat surface into a 3D shape made up of many different polygons. Just by folding paper! Plus, find out how you can take part in a project inspiring over 10 million acts of kindness here
To join the event for free and find out what you need to take part, click here
Maths On Toast is a UK charity with a mission to make everyone, kids and parents too, positive about maths.

Shoreditch Town Hall, Curse of the Crackles!
Until Sunday 25th April
Featuring innovative three dimensional sound technology, Curse of the Crackles! is an interactive, digital audio adventure that immerses you in a brilliantly hilarious chaotic quest.
From wild jungles to shark infested oceans, dark dungeons to buzzy beehives, prepare for an ear ticklingly brain thrilling sonic mission!
Aimed at ages 7-11, tickets £3.50 per household. To find out more, watch a preview and to book, click here.

Natural History Museum
Nature Live Online: Where the Penguins Live
Tuesday 27th April @ 12.30pm
Did you know that penguins aren't restricted to living in cold environments? Join NHM scientists to find out about penguins and how they have adapted to live in a surprising variety of habitats. Join Cristina Torrente for a chat with Museum scientist Dr Alex Bond about the diversity of penguins and hear some amazing stories about these flightless birds. Plus, you can ask questions while the talk is happening. Click here to find out more.
If you can't catch this live, find the talk here along with lots of other past talks covering subjects including dinosaurs, sharks, volcanoes and plants that bite back! Get comfy and click here

Spell Songs in Concert for the Urban Nature Project
Tuesday 27th April @ 8pm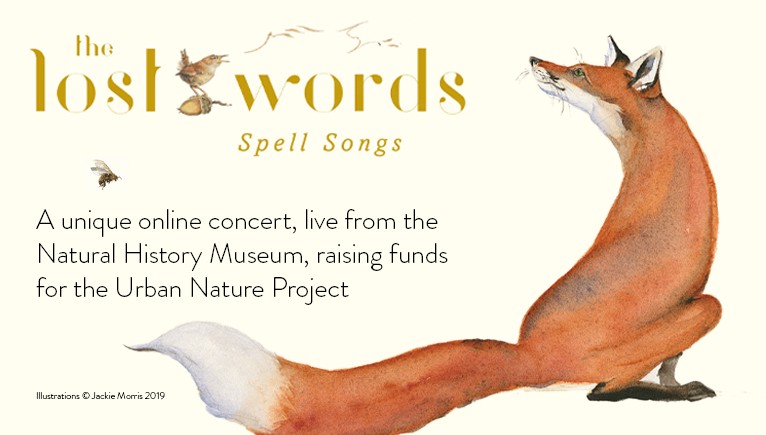 Support nature and join NHM online for an evening of music and art, as Spell Songs perform a live concert broadcast from Hintze Hall. Created as a musical accompaniment to The Lost Words and The Lost Spells books, this evening of nature-inspired song will raise funds for the Urban Nature Project.
Spell Songs is a performance rich in spoken voice, whispers, accents, dialects, native languages, proverbs, sayings, birdsong, river chatter and insect hum, alongside beguiling music, song and visual beauty. Authors Robert Macfarlane and Jackie Morris will join the Spell Singers and Jackie will be painting live to the music.
The concert is free but if you're able to donate, you can access exclusive content. Find out more here.
Reopening News: the Natural History Museum plans to reopen on Monday 17th May. Find out what's on here and you can book tickets to The Fantastic Beasts The Wonder of Nature exhibition here

Little Angel Theatre presents Where the Bugaboo Lives
Until Sunday 2nd May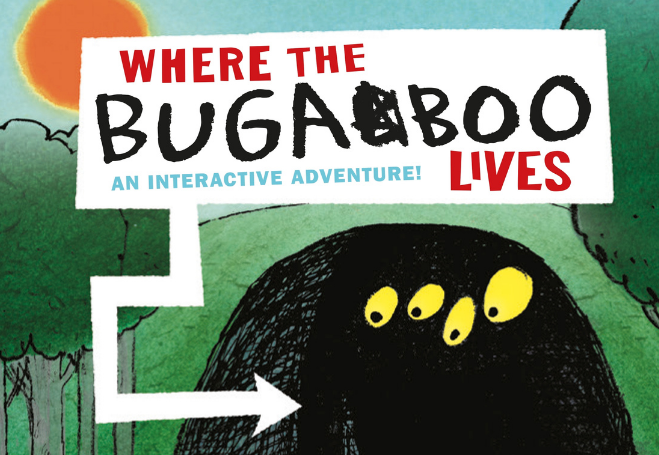 It's your last chance to catch this show with performances taking place on 24th & 25th April and 1st & 2nd May. Where the Bugaboo Lives is the Little Angel's first made-for-zoom, choose-your-own adventure style show for 5-11 year olds.This interactive experience is delivered via Zoom, where you will be greeted by a performer, watch a recorded version of the show, and take part in activities.
Join Floyd and Ruby at every step of their journey, as you decide which path they take and what monsters they meet. Floyd and his sister Ruby creep into the dark, shadowy valley behind their house… a valley full of all kinds of spooky, creepy creatures and the scariest of them all, the Bugaboo!
Aimed at ages 5-11.Tickets £13.50 per household. Running Time: 45 minutes approx.
To find out more and book your ticket, click here
Reopening News: The Little Angel Theatre is working towards reopening for live performances w/c Monday 17th May.

---
ONLINE ANYTIME
TATE's Draw to Music
Artist Joey Yu shows you how to draw to music. In this activity Joey Yu shows you how to draw a dancer – watch the video and try it out. Then, why not put on your favourite piece of music and see what happens when you listen to it? Can you feel it in your body? Do you want to move? Make an artwork that expresses how you feel when you listen to the music or feel the vibrations.
Reopening news: All four galleries hope to reopen on 17th May, find out what's on here
Yayoi Kusama: Infinity Mirror Rooms arrives at Tate Modern this Spring with the on-sale date yet to be announced.

Milk Magic
Science Museum Group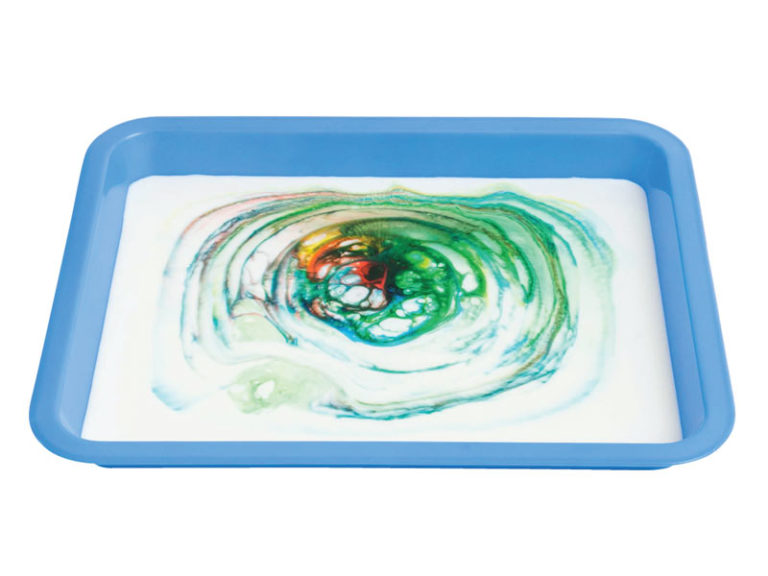 Soap is something that most people probably take for granted, but it has some really interesting properties. This activity uses soap to disrupt the surface tension of milk, producing swirling colourful patterns of food colouring dissolved in milk.
Grab your magician's hat and click here
Reopening News: the Science Museum plans to reopen on Wednesday 19th May. Find out what's on here

NASA's Ingenuity Mars Helicopter in Flight

If you missed this when it happened, here's the video captured by NASA's Perseverance rover fiming Ingenuity Mars Helicopter as it took it's first powered, controlled flight on another planet on Monday 19th April. During this first flight, the helicopter climbed to an altitude of 10 feet (3 metres), hovered, and then touched back down on the surface of Mars.
House of Illustration Family Activity
Creating Memory Comics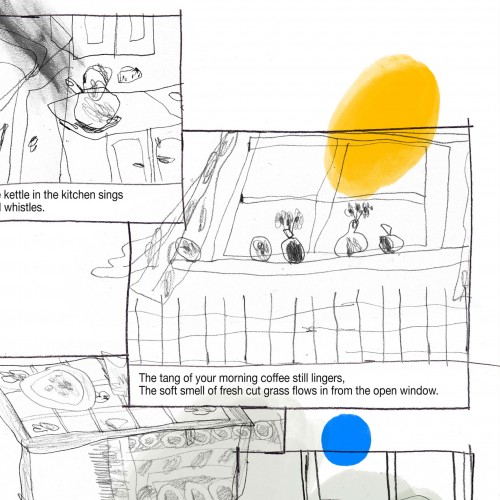 Make your own comic by drawing from memory with illustrator Peony Gent. Comics tell stories using words and pictures and can be about anything. Explore this activity that helps you to find inspiration in everyday things and memories to make your own comic.
---
MAKE THIS
Foundling Museum's Spring Pompoms
Bring the cheer of Spring to your friends, family and beyond by making pompoms full of love.
Get inspired by the changing seasons with this family activity from artist Emma Crouch. Make your own spring pompoms and attach uplifting handwritten messages of hope and joy for others to find in your local community.
Find out more including what supplies are needed here.

Apple 'Doughnut'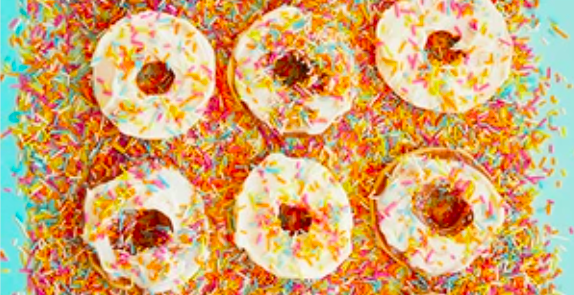 Of course this isn't a doughnut but it does look like one! A fun healthy snack that the kids can make and get as messy or as artistic as they want – and no cooking required.
---
WATCH THIS
Love and Monsters
Netflix (12)
From the makers of Stranger Things checkout Love and Monsters. The film follows lovably hapless Joel – who seven years after he survived the monster apocalypse, leaves his cozy underground bunker behind on a quest to reunite with his ex.
The Little Prince
Netflix (PG)
When an over-scheduled girl befriends an eccentric aviator, he regales her with tales about the adventures of an unusual boy who lives on an asteroid.
---
DOWNLOAD THIS
My Robot Mission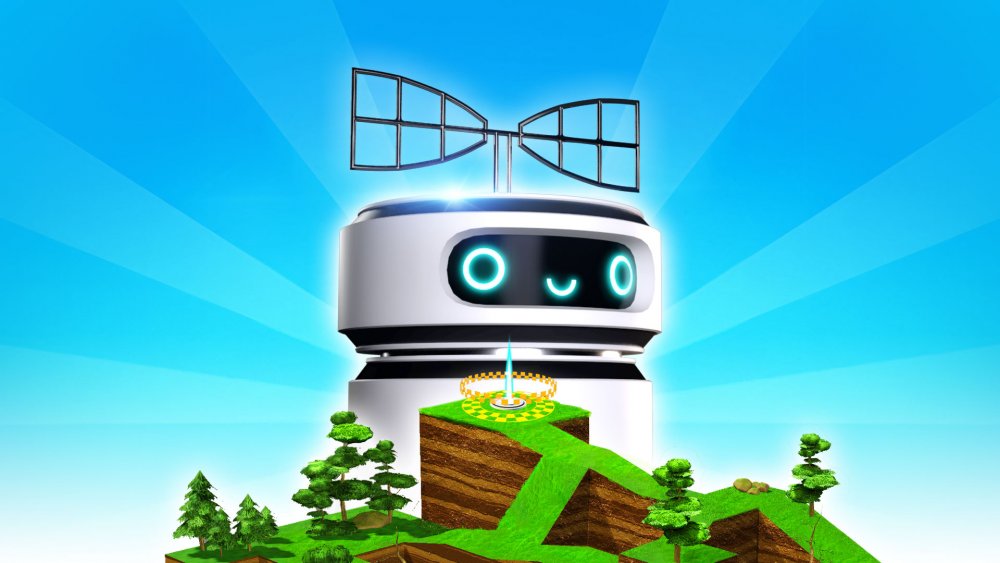 This new skills-building app from the Science Museum combines a series of fun challenges and the latest augmented reality technology to help you think like a scientist. Create your own robot and help it overcome future world problems. Recommended for ages 10–12.
---
LISTEN TO THIS
The Past & the Curious
For all ages
Reminiscent of the TV show Drunk History (minus the alcohol), this funny US podcast features people telling interesting, little-known stories from history with an emphasis on fun and humour.
Although it's not specifically a music podcast, each episode contains an often-silly song that's sure to get stuck in your head. There's even a quiz segment, so kids will learn something, too. Find it here

About Race
For the grown ups
Reni Eddo-Lodge's podcast takes her 2017 book, Why I'm No Longer Talking To White People About Race, one step further by inviting various prominent guests from the world of anti-racist activism to chat. Riz Ahmed, Owen Jones, Diane Abbott and Akala have all previously featured. Episode 7, "White Women Crying is Racist," featuring Sisters Uncut is particularly intriguing (and pretty funny, too)
Find all the episodes and more here.

Brought to you by The LittleBird Family Pass – saving families money all year round. To find out how, click here