Easter Glamping with the Browning Brothers
LittleBird Clare tried Glamping for the first time with her family! They got some awesome photos, so you can see what Browning Brothers is all about…
After many years of 5 star hotels and international travel, Essex beckoned – well it would, be the only way… or make that 'Tey'.  Based at Tey Brook Farm, just six miles South-West of Colchester, Essex in the village of Great Tey, Browning Bros provide luxury glamping accommodation.  A regular offer on LittleBird over the last four years it was about time we went….
You may be currently experiencing a situation of empty nests and baskets now without so many eggs in them, thinking about all those Easter memories seemingly now more distant? Then you could be open to ideas to re-ignite the family connections, tick a whole load of boxes, suit all ages and all desires of what constitutes a "good short break".  For this family – having a dog puts life into a different perspective – then there's the husband – to jettison from most activities & teens to drag up.  A tall order for a mini break it could be said!
So much to do by doing nothing – not having to pitch tents and worry about content is a joy in itself.  I'm a fan of wood smoke, beautiful scenery, bird sounds & the breath of fresh air… they had me at 'Orchard'.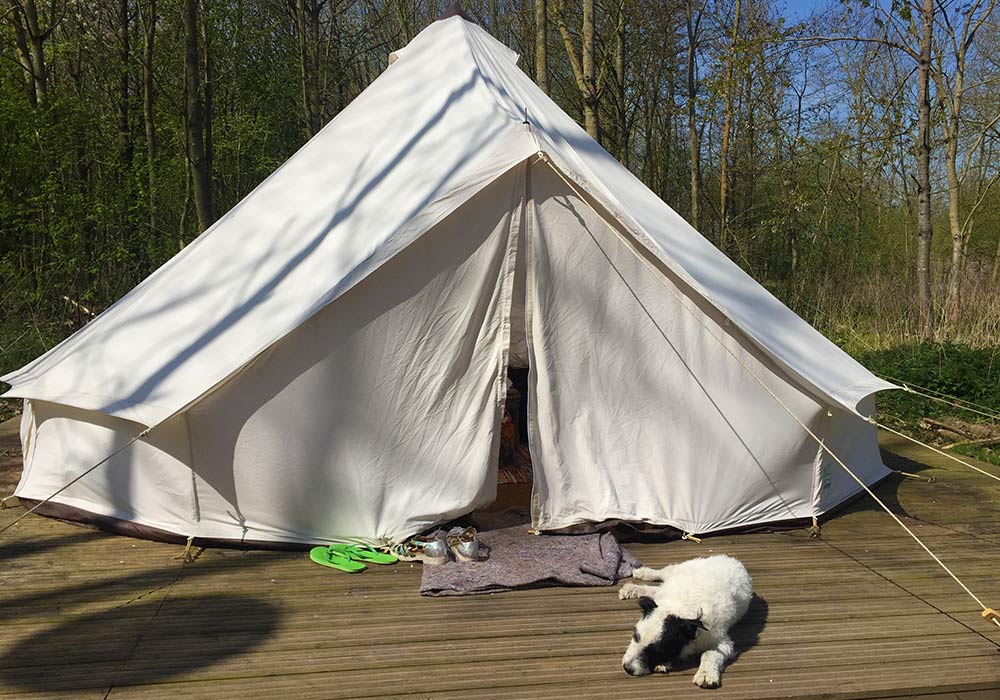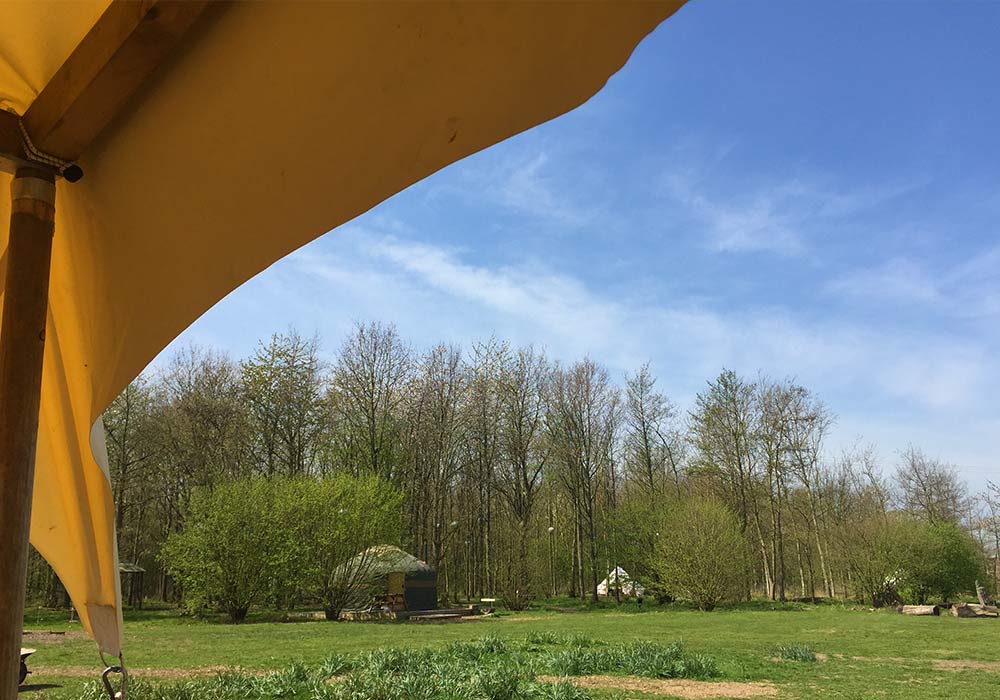 With the motorway hardly behind us, the spread of dwellings and open out fields swapped for barns, and only a mere 1 hour 40 from central London on a bank holiday was a breeze –  a bit like the one that met us.  A late-evening arrival time gave us change of view points – watching the sunset got swapped out for the gentle light up the site for a quick tour of the coolest amenities (literally on a hot day you will want to stay in the gorgeous showers and loos – refreshingly cool!)
I am up for most things solo – single parent style (within reason) especially when it comes to the great outdoors.  We arrived on site to find an enormous fully-kitted out  tent ready – for starters, yes! Even though that was a skip away from the full stocked kitchen with all mod cons electric oven, fridges (ok no dishwasher but hey!) – turns out I can light a BBQ and cook locally produced sausages in 20 mins!  Supped with Essex wine, sumptuous locally sourced veg, cheese, bread carrots etc!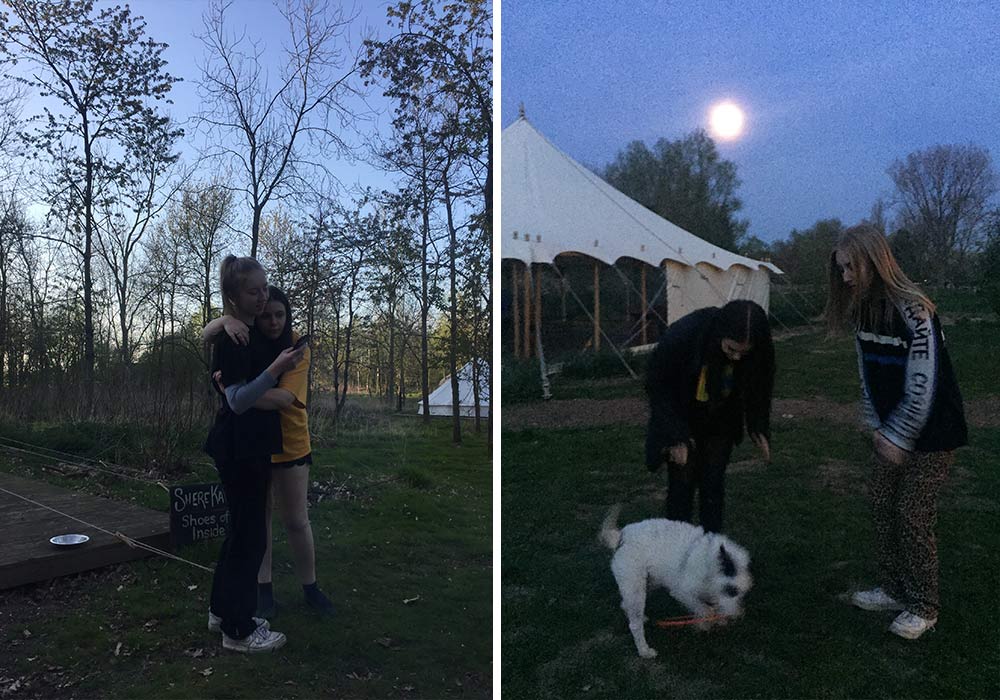 I will do what it takes to please the teens and get them outdoors and to eat, beyond their rolling eyes, unlike the local hills if there had been any.  You, however dear reader, maybe more like my neighbours in the nearby bell tent and made of sterner stuff.  Die hard LittleBirders, ready for many a sleepover adventure we have provided along the way, Tudor war ships, medieval castles etc.  They were loving the experience as I was,  I was glad to report, leading the pizza oven cooking- ahead of the lovely gaggle of Hens that had just arrived.  Such a great atmosphere of company if you wanted it with enough distance to be private like the couple, further away.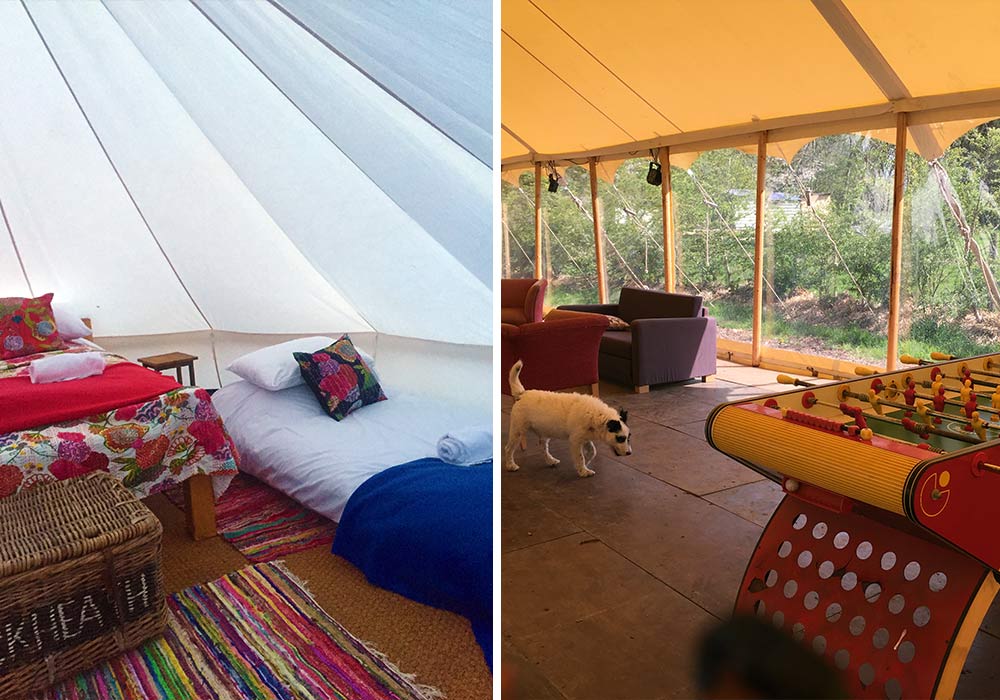 So, why not take the edge of camping and still be relatively adventurous?  The boys – the Browning Bros, really are brothers, there is also a sister and they know all there is about the outdoors and how to make it fun and gorgeous.
Lucky old them, to have the most glorious location handed down through many generations – at least 5 – evolved woodland, a babbling brook and scenery.  The weather was also beautifully organised whilst the wood burning stoves in most accommodation hedged all bets of an evening.  We, being of hot blood were happy with the Bell tent and a plug in heater inside the gorgeously appointed interior of soft furnishings & comfort.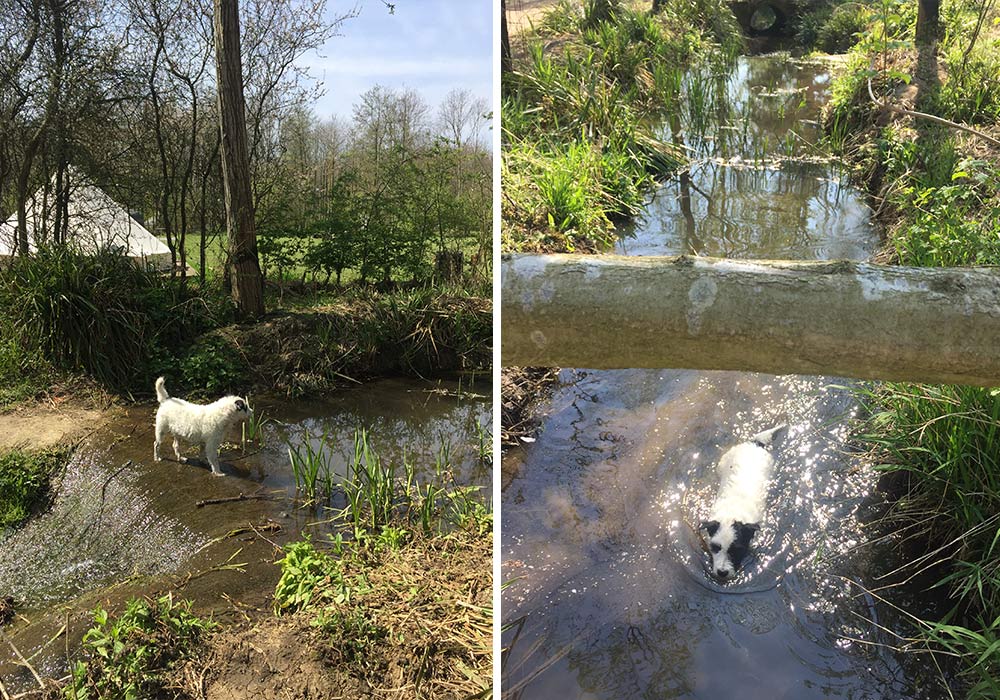 You could go with more than just the immediate family, groups for special occasions as our other outgoing neighbours were booking a 50th next year ( jealously, I thought…)
Minus moving in, I can't get enough, as such an intimate, yet equally, well spread out site of different kinds of accommodation was an eye opener. About ticking those boxes, making family memories and coercing a group revisit – from two's to four's to sixes, there is room for all!  We found the huge bell tent swallowed us four up, with ten legs between us. Suffice to say the four-legged boy had the best time, I don't think he stopped smiling in the freedom of the well appointed and contained site.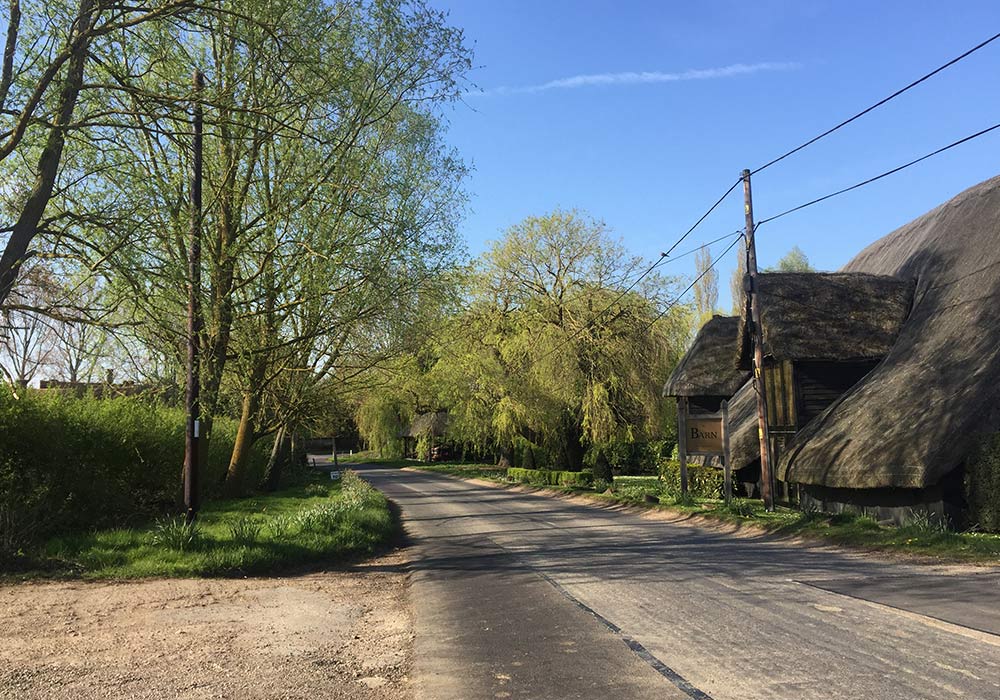 Here, to take a moment to mention the Poplar Nurseries Farm Shop, at the end of the road… they do the best sausages and wine I have ever eaten and drunk! The carrots got wolfed, never seen that before…  You should definitely arrive with a big enough car to take back the most amazing stock, not just food but garden furniture, swings – gifts and more!
There was also kids activities – to book into. They're never too young to start taking in the great outdoors! That whilst the diner at the Barn next door the night before was a hard act to follow… like I said to the husband on arriving home, it was hard work all that glamping.
Thanks to the Browning Brothers for showing me another side to life and I don't want to wash my jumpers just yet as they smell of spring, life and adventure-every home should have one.