A Weekend at Mill Rythe Holiday Village
LittleBird's Clare returned to the holiday village Mill Rythe in Hayling Island near Chichester on the south coast, this time, without the kids.
'Static cruise' was a phrase that summed up our experience last weekend. It feels like I've been around the world in just 2 nights with a lot less bother…International comedy, world class entertainment, not to mention the food!
A break with my parents, minus kids afforded us more than just the laughs of which there were plenty! Not just about how I had a double bed all to myself- no cleaning, tidying picking up novelty- but burst- a-gut guffaws from the stand up comedy.
The same environment that this week opens for families – was serenely welcoming adults only, so we went, us 3. I felt like the child of the piece because I was, but equally we all were so indulged! At any time – Mill Rythe is a constant oasis of classic, traditional British resort fare. Guaranteed consistent quality – this my second visit – rubbing shoulders with generations that have been going for generations- there was no gap save for the ones in the pool, minus the kids so quieter if only during the day!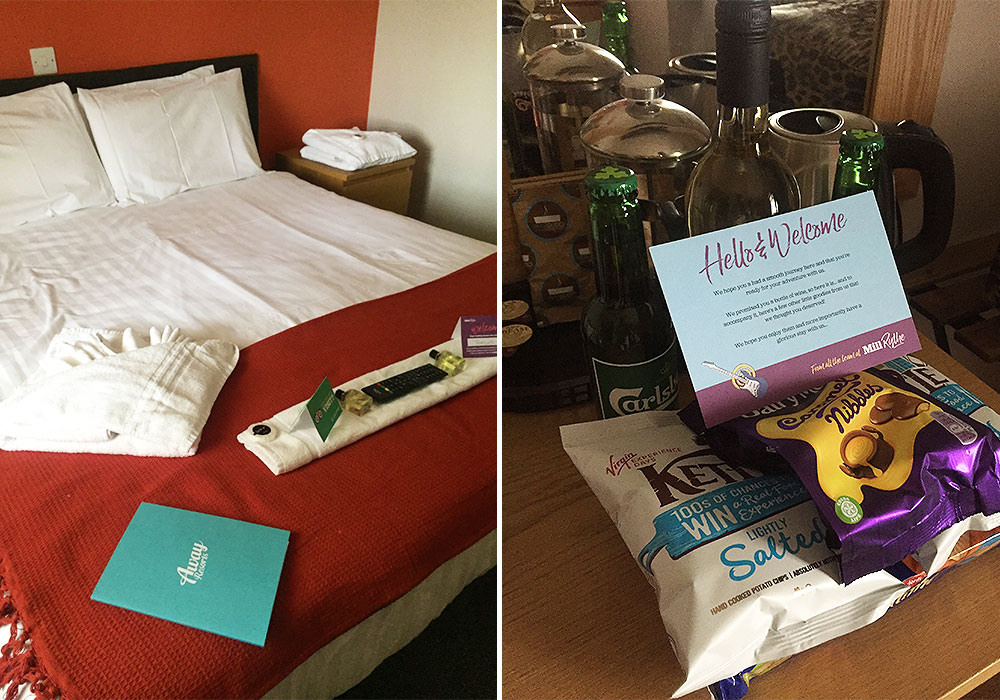 On tap is another suitable phrase- we were provided with such quality food & entertainment. Just that unlike a cruise, there's was no no hopping off nor rushing around – no need to do anything more than relax in the pool or hot tub. Maybe grab a pedicure from next door before a bit of organised fun in the conservatory pre dinner, boules or a walk around the harbour before the packed evenings' entertainment.
Good, glorious food every evening, at our assigned table attended by the lovely Marcus our dedicated waiter for breakfast & dinner. Being from Portugal he added more international flavour to an already rammed intercontinental menu. Indian, Paella, Italian, Chinese plus Fish n chips of course representing the seaside. For starters – plus fresh salad & cold roast bar – not to mention pudding! If it wasn't for the long walks & swimming a person would have to be rolled out of there!
No captive audience here, however- no being fleeced on site – at the shop or bar either. Such reasonable prices & delectable house wine, quality again. The audience were all open for being shown a good time from 7-midnight – so much to see 2 nights can feel like 4! This time treats included a world class Stradivarius equipped quartet. Not the obvious comedic backdrop but they brought down the house. Something I'd never think to see blew us away. Imagine Terry Wogan & Graham Norton's Bass playing love child brought up by Eric Morecambe, with real musical talent. Outstanding- we all did! I have RSI from clapping – no lie!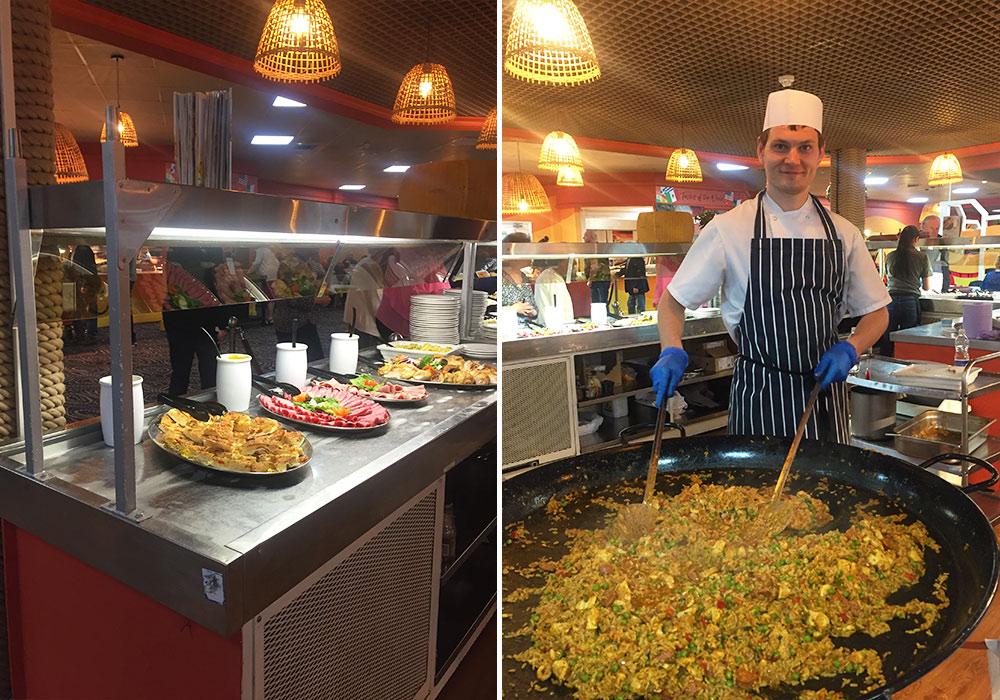 With it being stand-up of course the F word came up a lot – Family! We laughed til it hurt at observational humour from all angles & not all PG but so relatable. Genius performers – not an easy crowd to please all ages up from 'Adult'  so they worked hard & we laughed harder! World class – then the B word reared it's head of course – breakfast! Naturally after such nightly excess we were all ready for a full English each day along with watermelon, grapefruit, pineapple, peaches & oranges to offer a nutritious balance.
A hop / skip from Waterloo – I was back on Sunday & they'd hardly missed me! Having been so well looked after I'd happily have stayed longer whilst 2 nights gives you so much packed in that left me most of Sunday to get home in time for a lunch with the family! I'm going away again ASAP!