The Ultimate Family Theatre Show Bucket List
A trip to the West End is the treat of all treats. Travelling into the buzzing Leicester Square or Piccadilly Circus, waiting excitedly for the safety curtain to rise, the songs that you listen and sing along to for weeks after…the whole experience makes for an unforgettable day or evening out, and one that is certainly worth every penny.
Here we've put together a bucket list of family theatre shows that are absolute must-sees, including a few top tips on how to pick up slightly more affordable tickets…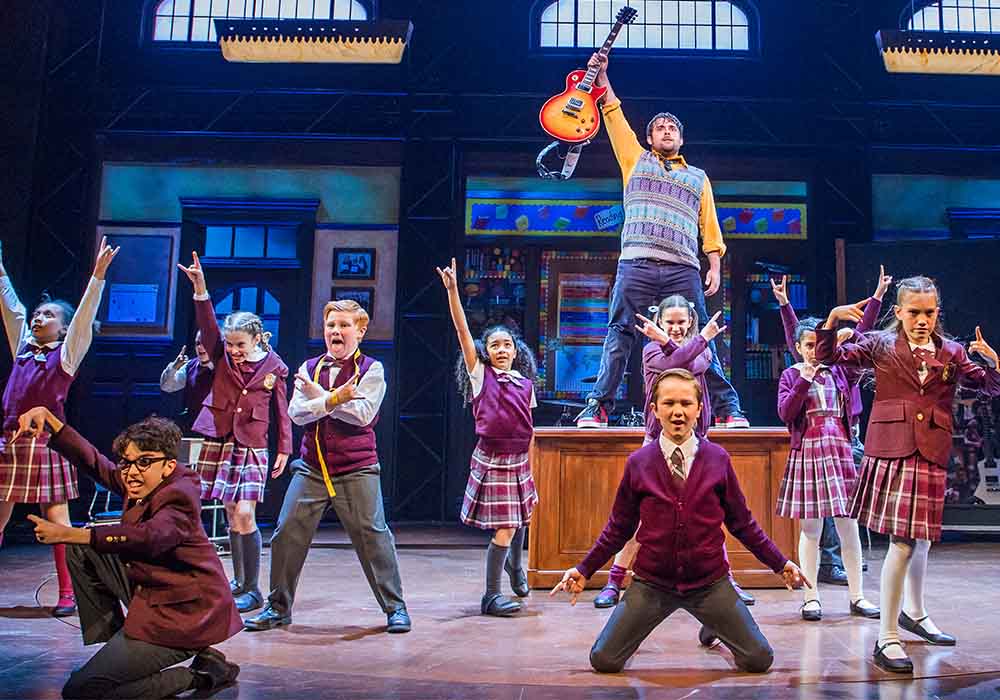 We've all seen the iconic film with Jack Black as the wannabe rockstar supply teacher. Now a hit Broadway and West End musical, winning an Olivier Award in 2017 and featuring a score written by Andrew Lloyd Webber, School of Rock the musical is an irresistible treat. Plus LittleBird Top Tip – until 10th June you can bag yourself tickets for up to 40% off on Monday – Friday evening performances. Get the offer here.
2. Matilda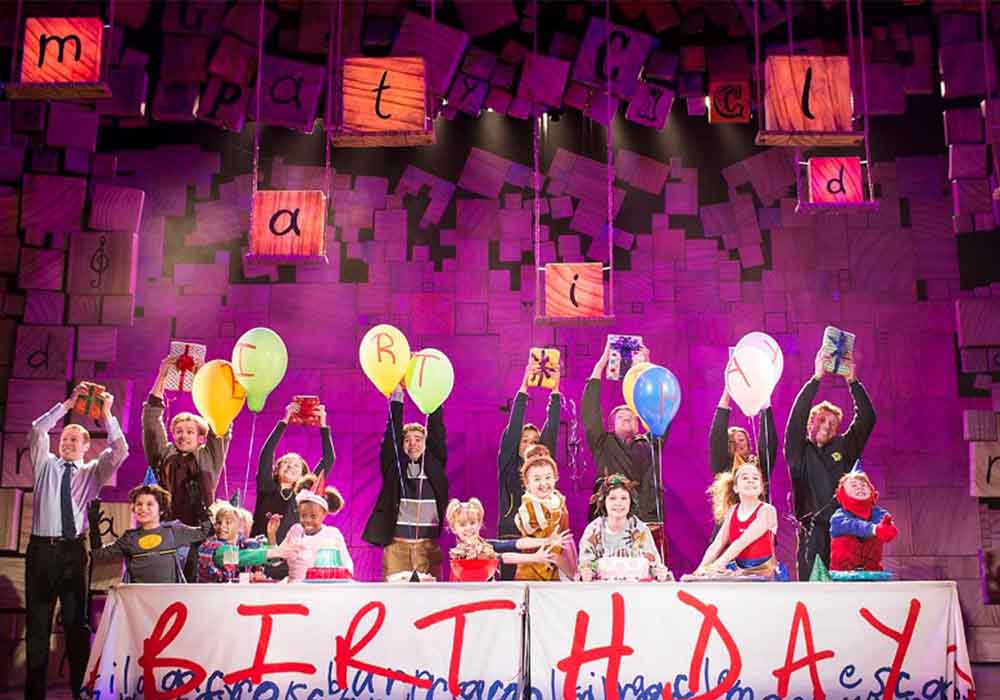 Both the book and the film are firmly at the top of the family favourites list but be prepared to make space in this list for the musical too. With the wit and talent of Tim Minchin's songs, this corker of a musical combines the charming Roald Dahl storyline with an infectious score and an extraordinarily talented cast to provide even more feel-good factor. Tickets can be expensive but a LittleBird Top Tip – opt for weekday evening or weekend matinee performances and you can often pick up tickets in the Upper Circle from £29.50. Take a look here.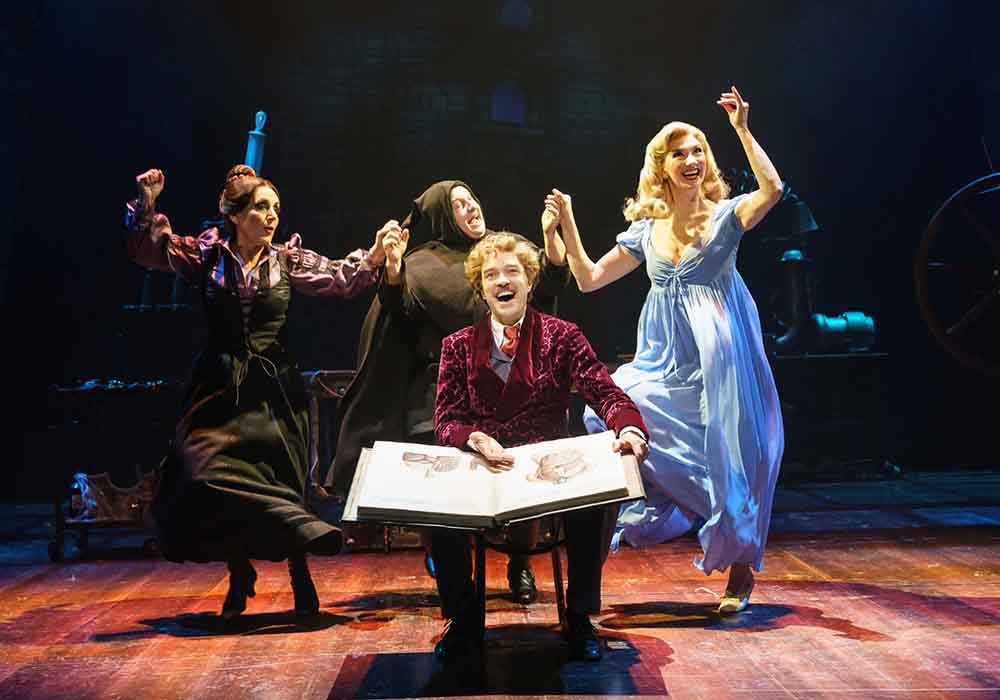 Mel Brooks has won a Tony, an Emmy, a Grammy and an Oscar in his time as director, producer, writer and actor. Once again he hits the nail on the head with this comedy musical, which comes to life on stage to tell the story of the grandson of the infamous Victor Frankenstein. Dr Frederik Frankenstein is played by West End star, Hadley Fraser and is accompanied by the likes of Lesley Joseph who stars as Frau Blucher.  Expect giggles, toe-tapping and good old family-fun. It's only running until the 25th August 2018, so catch it and potentially grab yourself a great saving here.
4. Harry Potter and the Cursed Child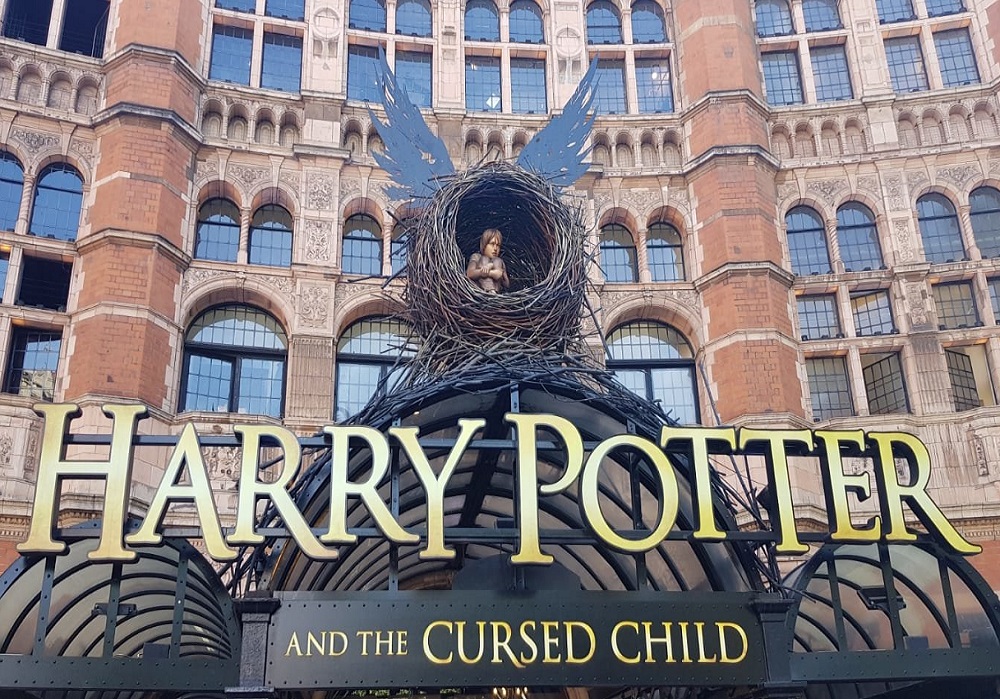 This award-winning play is magical in every sense. A gripping storyline with the theme of friendship at its core, this ground-breaking two-part play is thrilling, heart-warming and fantastical, bringing the world of Harry Potter to life in such clever and imaginative ways. Part One is 2 hrs 45 mins and Part Two is 2 hrs 30 mins, both with a 20-minute interval – so if you see both Parts in one day, it's quite full-on but also a totally unique and immersive experience. They advise that the show is for ages 10 and up, as some parts could be scary for younger children (and also because of the duration of the play).
Tickets are quite expensive but remember that you are essentially paying for two shows. You can book nearly a year in advance where seats up in the Balcony are more readily available at slightly cheaper rates. This section is high up and not great for someone with vertigo (!) but the effects and view of the stage are generally still very good, although not as suitable for smaller children. It's worth noting the theatre's 'The Friday Forty' campaign, where every Friday at 1pm, they release 40 tickets for performances the following week at reduced prices. Find out more here.
5. Horrible Histories – Barmy Britain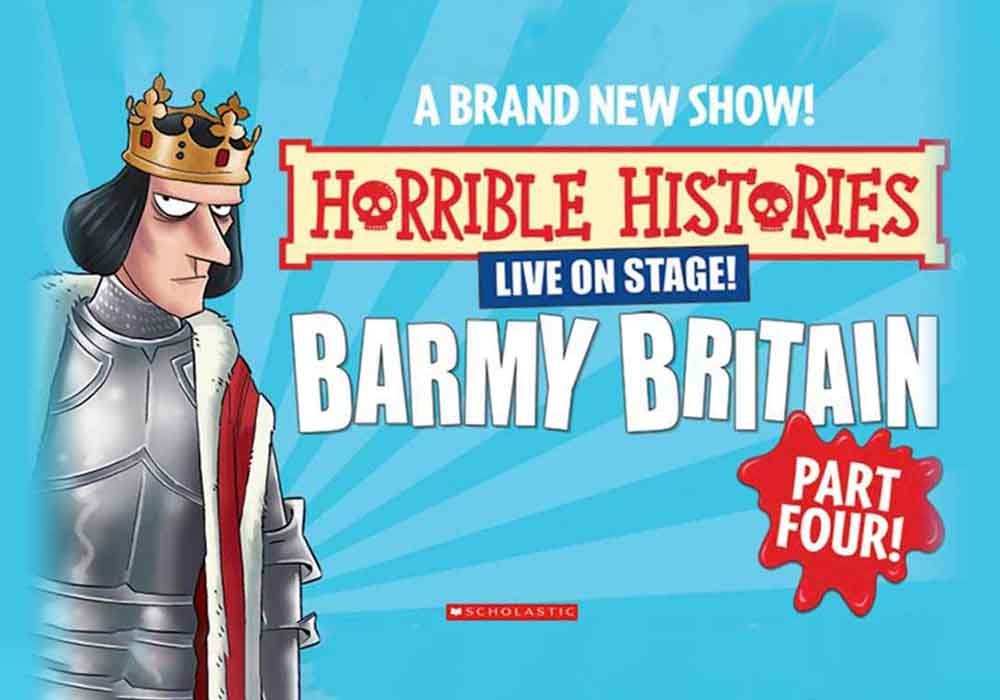 The beloved children's books have become an on-stage sensation and are just as full of blood, battles and hilarious history. Barmy Britain is back this summer with a brand new Part Four show, bringing Britain's history to life for kids in a brilliantly preposterous and perfect kid-kinda way. Running from 2nd August to 1st September, it's a perfect way to throw in some fun learning into the school holidays. Tickets start at £17 (depending on day, time and how many). A family of 4 can pick up tickets in the Grand Circle on LittleBird from £18.30pp here.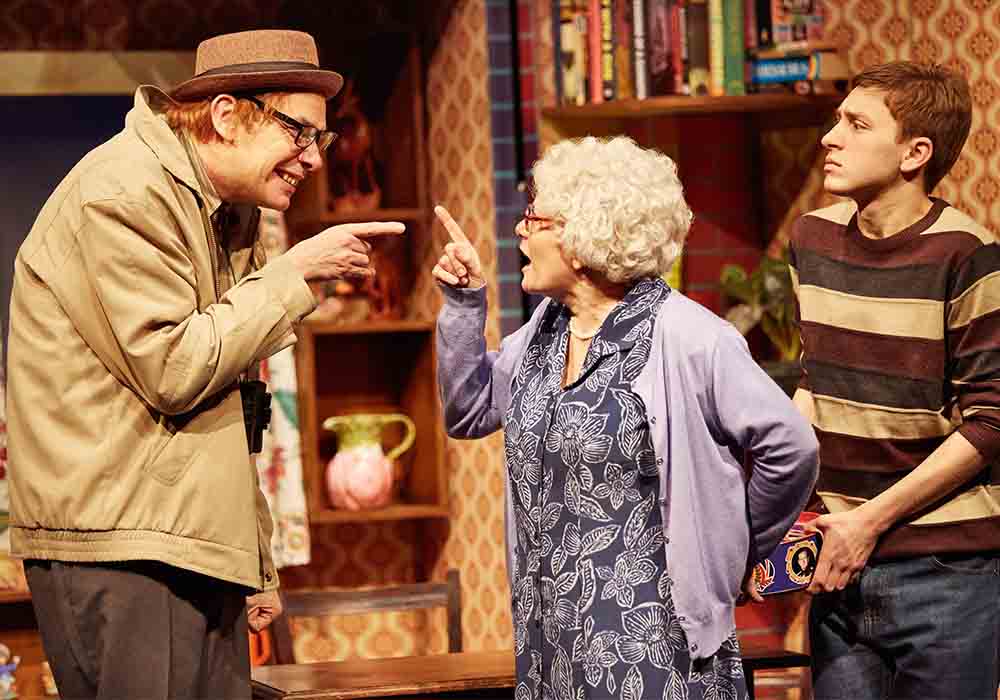 Based on the brilliant book by David Walliams and from the company behind the aforementioned Horrible Histories Barmy Britain, Gangsta Granny tells the story of a young boy who discovers that his Granny isn't quite who he thought she was, meaning that his usual Friday-night stays at her house are about to get a lot more interesting. Again running in the summer holidays, tickets start at around the £24 mark on LittleBird.
Tickets at this price are labelled Restricted View and are situated in the Balcony or Royal Circle. They are Restricted View because the theatre has a safety rail which may obstruct the view at some points. To get a better idea of how this may affect you, check out seatplan.com for reviews here.
Tickets in the stalls start at around the £54 mark.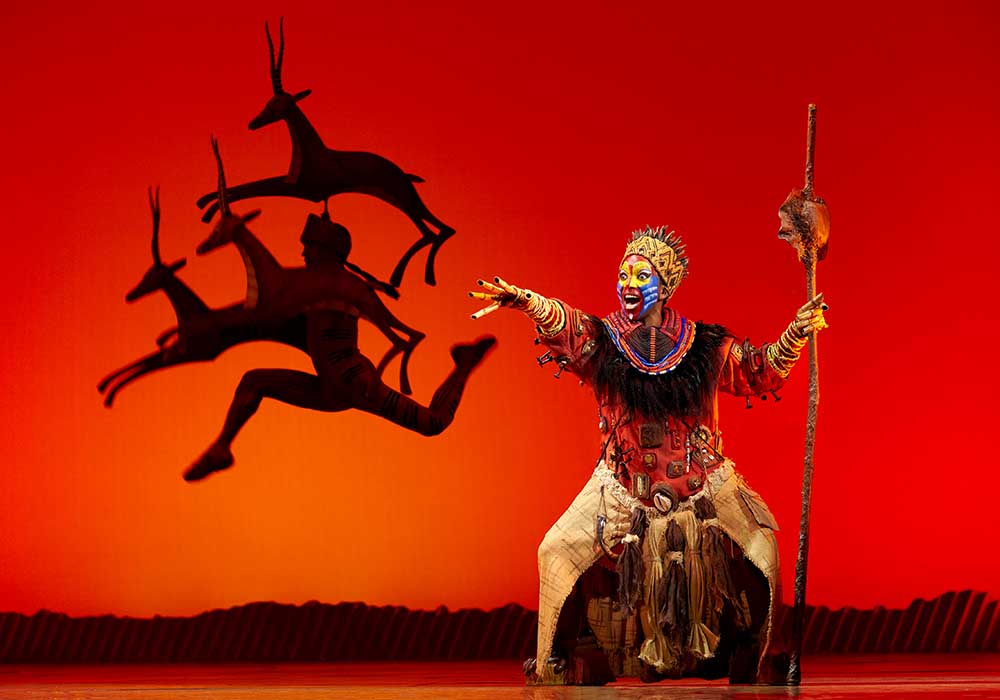 Disney's The Lion King is hailed as one of the most successful West End shows of all time and for very good reason – it's quite simply breath-taking from start to finish. The way they bring all the animals to life is magical, the vocals are spine-tingling and all-together, the show is overwhelmingly spectacular. It's worth noting that the show is recommended for ages 6+ and the theatre do not allow children under the age of 3 to enter.
Tickets are a little dear (starting at around £40) but if you're looking for a special treat, this is a sure-fire pick that will hit the mark. See ticket prices on LittleBird here.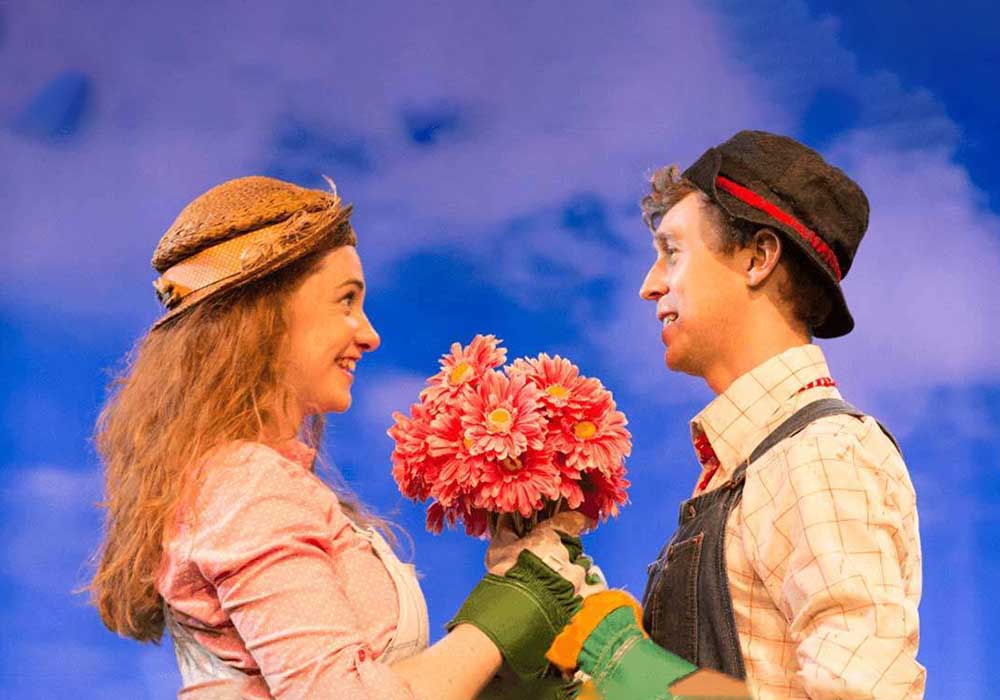 Another beloved and best-selling children's story by the wonderful Julia Donaldson, Scarecrows' Wedding is brought to life by the team behind Stick Man and Tiddler at the Leicester Square Theatre this summer. It's a fun-filled and heart-warming family performance which would again be great for the summer holidays. Plus, you can currently save 17% on tickets on LittleBird here.
9. Wicked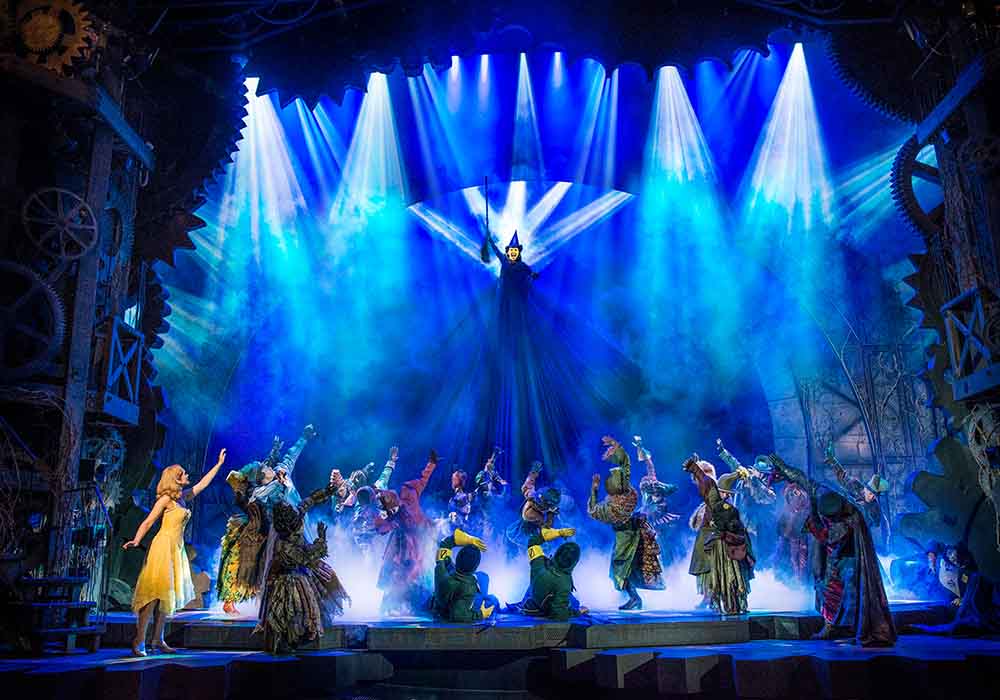 WICKED is the prequel to Wizard of Oz and tells the incredible story of the Wicked Witch of the West. Like The Lion King, it's one of the longest running and most popular musicals of all time, with a magical story, set and songs that will have you singing your heart out on the way home!
10. We're Going on a Bear Hunt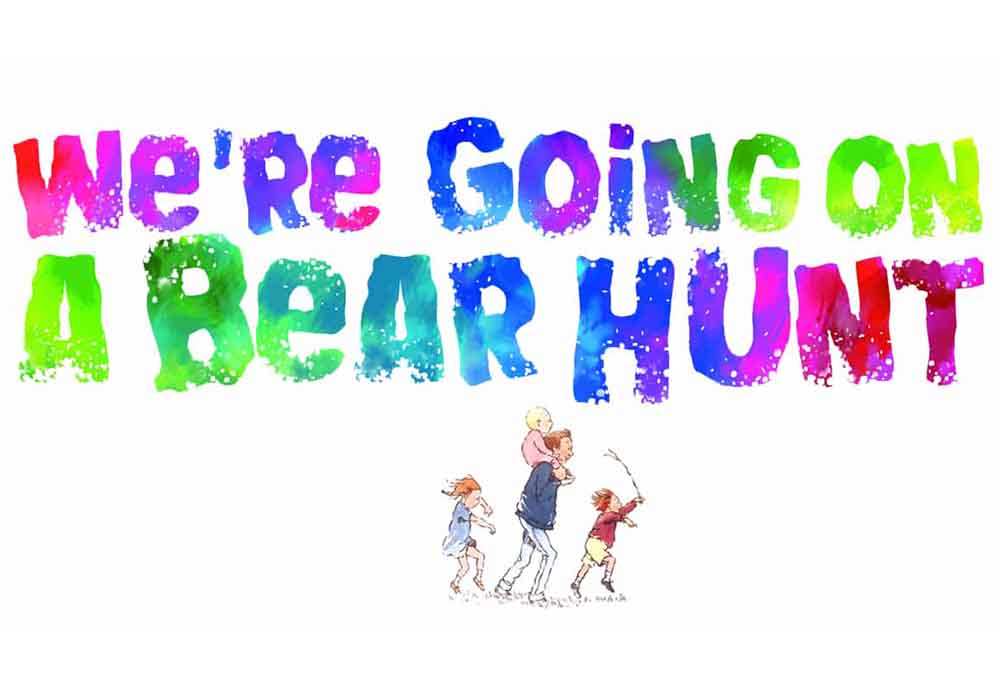 Adapted from Michael Rosen's family classic, navigate the delightfully swishy, swashy grass and splishy splashy river alongside a catchy score, courtesy of Benji Bower. With a run-time of 55 minutes (no interval), this is a great family theatre treat for younger children. At the Lyric Theatre in Piccadilly Circus this summer, tickets are available from £18 each here.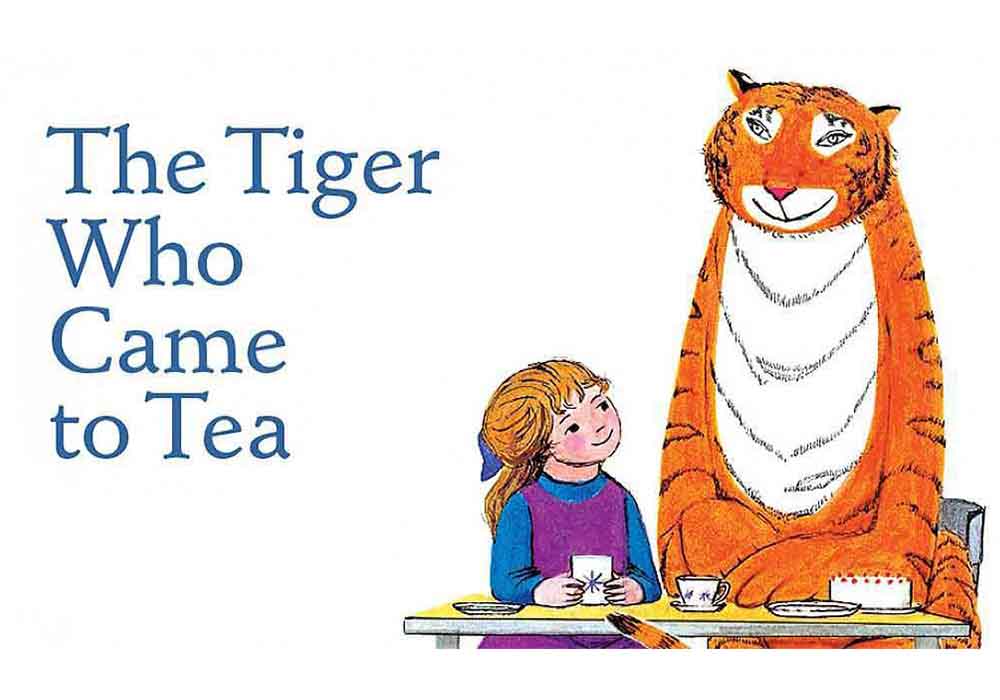 Again another classic and beloved children's book that has been adapted for the stage. Expect sing-a-longs, gorgeous costumes and a heart-warming performance that is just as enchanting as the book. With a run time of 55 minutes, this is another performance which is great for younger children. You can pick up tickets for as little as £11.80 each in the Grand Circle, or from £17.70 in the Royal Circle and Stalls. See more here.
For more family theatre ideas, take a look at our special category on LittleBird where you can filter by age, date and price.