LEGOLAND® – All You Need to Know Before You Go
From One Parent to Another…
With over 55 rides and attractions, you could easily spend a few days exploring Legoland Windsor. Aimed at 3-12 year olds, the park features 12 different theme-lands which means there really is something for everyone but that there is also a lot of ground to cover…literally! Be prepared for an action-packed and fun-filled day (or days if you go for an overnight stay) but with so much to do and being such a popular attraction, it is wise to plan your visit to Legoland so that you and your kids get the most out of your trip. So from one parent to another, here is some advice on what to expect and how to have the best time…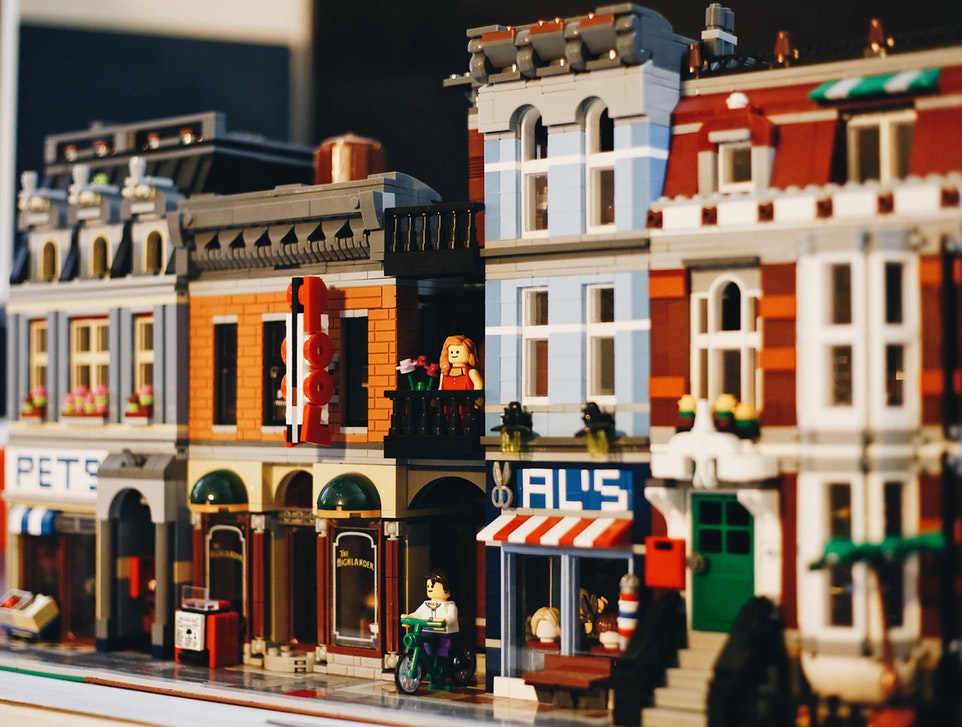 Things to think about before you go to Legoland
Download the Legoland app
From directions to the park, to opening hours, to saving a list of your favourite rides, the app is a very handy feature to have at your fingertips – if you have enough storage room on your phone (you can always delete it afterwards!) One of its handiest features is that it offers live queue times for rides so that you can avoid attractions with snaking, long queues. You can also use the Q-Bot service (described in more detail below) via the app for help with the queues.
Don't have any phone storage? Invest in a Q-Bot
Legoland's Q-Bot is a small handheld device featuring a virtual reservation system, which includes Legoland's 20 main attractions and will notify you when it is your time to ride so that you don't have to stand in a queue and wait. This means you can book in for a slot on a ride and then go off for a bite to eat or a ride elsewhere in the meantime!
There are 3 different options of Q-Bot available to rent:
£20 per person – Book one ride at a time, from anywhere in the park and get notified when it is your turn.

£35 per person – Reduce your waiting time by half. Book one ride at a time, from anywhere in the park but reduce your queue time.

£80 per person – Gain near instant access. Book one ride at a time, from anywhere in the park and also include a free Add-On for the Laser Raiders attraction.
Q-Bots can be purchased from the Ticket Booths at the entrance. It may be pricey but if you can't stand queuing, it's a worthy investment. Note that there is a £50 refundable deposit, so don't lose your Q-Bot! Also, some rides require Add Ons to be purchased in order to use the Q-Bot system.
You can also use Q-Bot mobile via the Legoland app
Once you arrive at Legoland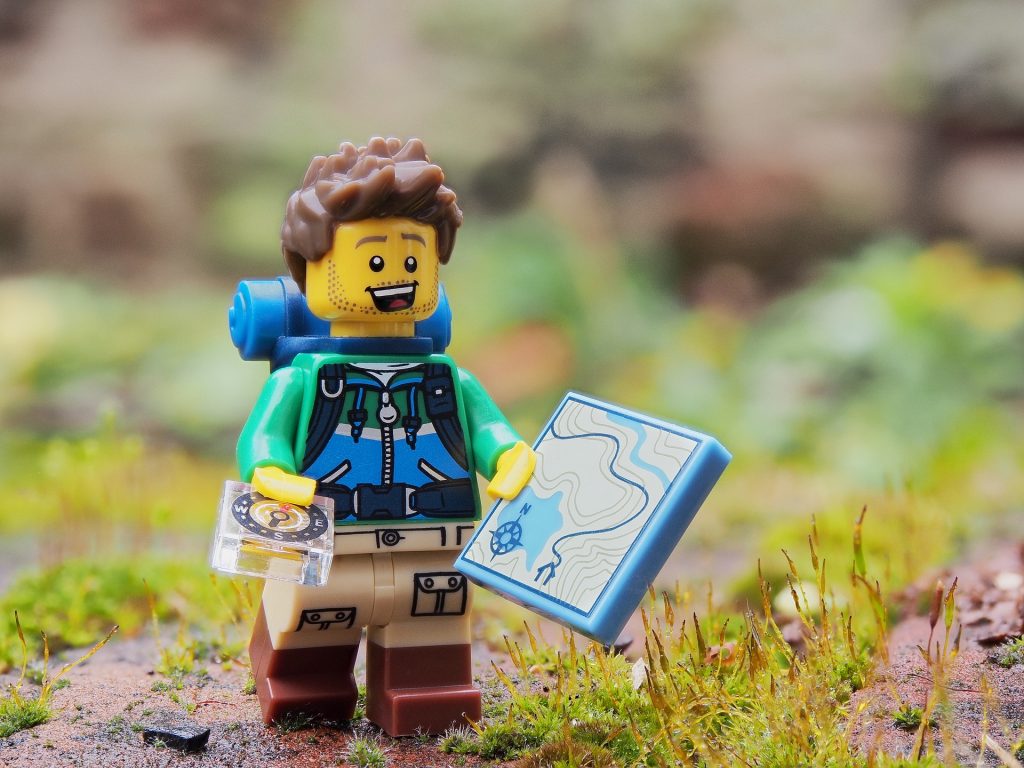 Getting Around
Pick up a resort guide as you enter to help you find your way around, or view the map on the app. Either way, with over 55 rides and attractions, it is worth familiarising yourself with the different theme lands and marking out particular places you want to go, so that you can have general plan for your day.
For those with younger children, it might be worth visiting customer services to get a wristband to write your mobile number on incase of anyone getting lost. Here you can also get a wristband to confirm that your child is over 90cm which can be useful for those who are only just scraping the height restrictions and will save you having to go through the whole measurement routine for every ride.
The park covers a large area but you are allowed to take pushchairs in (useful for storing your picnic), or you can rent a pushchair at The Beginning for ease (Single £9 per day, Double £14). Alternatively, if little legs are getting tired, hop on the Hill Train from The Beginning which will take you into the centre of the park.
Scooters, bikes and roller skates are not permitted in the park.
You can leave belongings in lockers which cost £1 for the day and can be found near the entrance and in the Splash Safari.
Food
There are plenty of great places to eat and it's not all fast food either, with several cafes that offer kids lunchboxes and smaller bites. A great option – if the weather allows for it and you don't mind carrying it – is to pack up a picnic. Legoland is a long day out so this means you've got food handy for whenever one of the kids announces: 'I'm hungry!'
Legoland's many eateries will also re-fill your empty water bottles with cold water for free.
The resort advise visiting places like Duplo Valley and the Imagination Theatre earlier in the day so as to avoid afternoon crowds.
Weather and What to Wear
Check the weather forecast when planning your Legoland trip as the majority of the park is outside. Be prepared by packing rain gear and a change of clothes. It's not only useful for an impromptu shower of rain but will also come in handy for the water-based rides where you will most definitely get wet! There are dryers around the park which you can use for £1.
For a hot summer's day, it's definitely worth packing swim stuff and towels so that kids (and maybe even parents themselves) can cool down in the Splash Safari or Drench Towers in Duplo Valley.
Last but not least, wear comfy shoes!
Getting to Legoland
Winkfield Road, Windsor, Berkshire, SL4 4A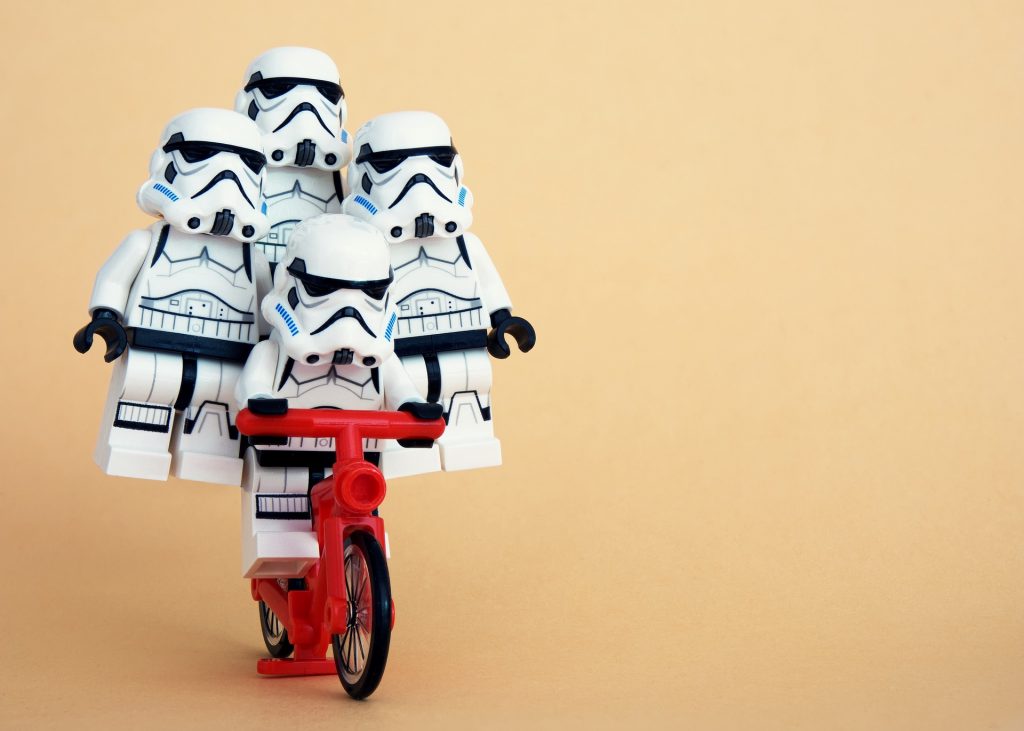 Travelling by coach
From Victoria coach station you can catch the Green Line 702 service 7-days a week.
Travelling by train
From London Paddington, catch a half hour train to Windsor & Eton Central via Slough or get a direct train from London Waterloo to Windsor & Eton Riverside which takes approximately an hour. Close by to each train station there is a shuttle bus service to Legoland, however this is not operated by the park themselves and is chargeable.
Driving to Legoland
Situated just two miles from Windsor town centre, Legoland is signposted with local brown tourist information signs. If you are relying on Sat Nav, take note that you may unknowingly and randomly be directed to a residential address rather than the resort. It's worth keeping an eye out for the signs and not placing all your trust in the Sat nav!
You can park at the resort which will cost you £6 for a Standard Parking spot. How far away from entrance? Tickets can be purchased from the Ticket Booths at the entrance or from Guest Services. You can also book parking in advance online. Free standard parking is included as part of some of the Annual Pass packages.
Disabled parking is available near the entrance.
Catch the Park & Ride
Routes that run the Park & Ride service are Route 200 and 702 (Stops outside Windsor Parish Church, Stop J and opposite Theatre Royal, Stop G). This service operates Monday to Sunday, approximately every 30 minutes. A timetable can be viewed here.
It is also possible to get on at the same stops above on Route 600 but note that tickets are not interchangeable between these services as they are run by different bus companies.
Standard return fares are £5 for adults and £2.50 for children.
Opening and Closing Times
Opening and closing times vary throughout the year but you can check the latest times on the Legoland website here. The park generally opens at 10am.
Holidays are always busy but an Inset Day could be a better time to visit.
Booking tickets for Legoland
If you book your tickets in advance, you can get a better price and it also means you can go straight to the turnstiles for entry, avoiding the ticket booth queues. Booking more than 7 days in advance is generally the way to get the best price available. Cereal packets are a common place to find Kids Go Free vouchers, although unlike with advanced tickets, you will still have to potentially queue to buy your tickets on the day. You can also redeem your clubcard points against Legoland tickets too.
Online tickets cannot be used in conjunction with any other promotions though e.g. Kids Go Free.
Annual Passes
You can purchase a Premium Legoland Annual Pass for £100 per person or for those with pre-schoolers, a Pre-School Annual Pass for £75 (for an Adult & Child).
With a Premium Legoland Annual Pass you get unlimited access to the park for a year and standard car parking for free. You can also enjoy 20% off in resort restaurants and 10% off in any of the retail shops.
The Pre-School Annual Pass gives you 12 months unlimited entry into the park on Green Ticket days (Monday-Friday) during school term time. This pass will gain entry for both a child 4 years and an accompanying adult.
Overnight Stays
Legoland Windsor has two hotels within the park for those who are keen to explore over a couple of days and make it an extra special trip with a variety of themed rooms to choose from. These do come at a price but they have great novelty factor. At the Legoland Castle Hotel there is the option to stay in either a Knight or Wizard-themed room. There is also the Legoland Resort Hotel, with Pirate, Adventure rooms, knights & princesses and Lego Friend themed rooms to choose from.
If you're still keen for an overnight stay but are looking for a more affordable option, Legoland have a number of partner hotels near to Windsor which you can book.
LittleBird often have savings on Legoland stays and tickets, so it's worth keeping an eye out in our newsletters and social pages for the latest current deal.