Two Teens take on a Make Up Masterclass
A great gift idea for a tricky age group…
Getting teens out of bed 'early' on weekends or in the holidays is a challenge, as I'm sure many are aware of. The chance of them being anywhere before lunch though is, as it turns out, much improved when the proposal involves a make-up masterclass with London Beauty Artists!
So off went two teens (my daughter and friend in tow, ages 14 & 15) who like to wear and love to experiment with make-up, approaching school like it's the catwalk…navigating their way to Covent Garden and arriving easily and happily – without detours via Starbucks or Maccy D's – to the 3INA cosmetic store.
In true millenial, 'digital native' fashion, they have taken to pictures to document most of their trip. Suffice to say, these prove what a great time they had and it was delightful that they could experience this together, and as a Mum, I was delighted with the fresh natural looks. A  great gift idea for this tricky age group, especially when you buy the offer on LittleBird as you get a goody bag to take home as well!
Here's what they had to say about their morning…
'We sat down at a table with 5 other people. After all agreeing that we wanted to focus on eye makeup, the makeup artist talked us through two different looks on the model and answered all our questions. We were then given makeup to play with and recreate the looks from what we had learnt. I really liked the products especially the eye shadows and brushes.'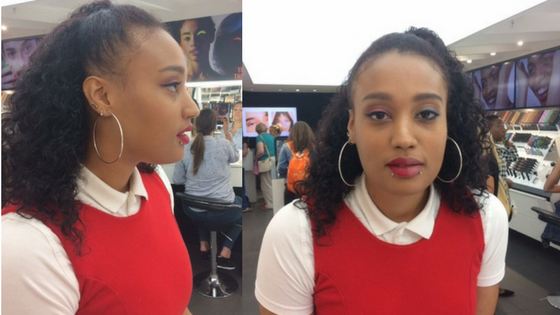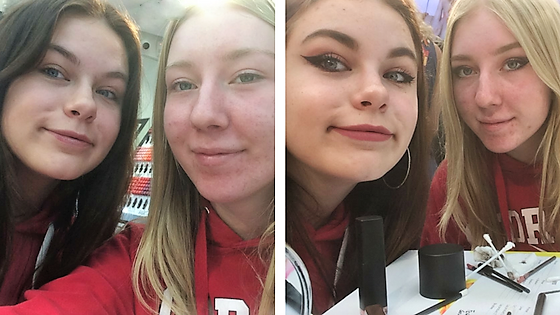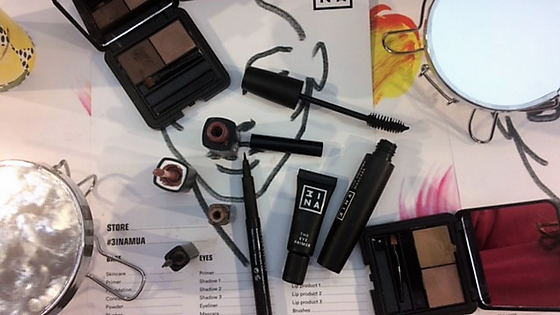 Thanks London Beauty Artists!
Save 71% on Make-Up Masterclasses on LittleBird until 30th September 2017.