What's On This Weekend: 28th – 29th March
FUN & FANTASTIC THINGS TO DO WITH THE KIDS IN LONDON THIS WEEKEND
SATURDAY 28TH & SUNDAY 29TH MARCH
ANIMATED LONDON AT THE LONDON TRANSPORT MUSEUM, COVENT GARDEN •Runs throughout the Easter Holidays•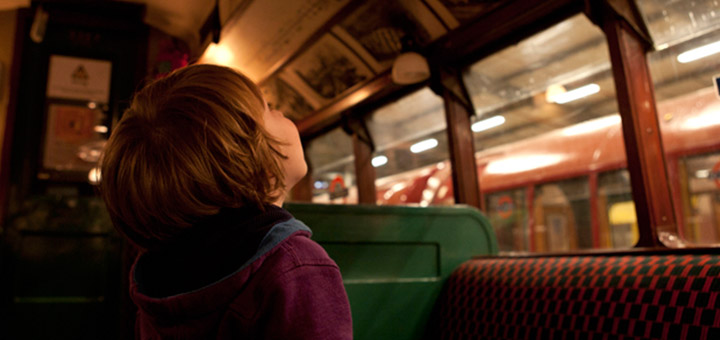 Inspired by the animals and vehicles in the London Transport Museum's new Family Galleries, this workshop gives the kids the chance to make characters and bring them to life using a camera and a series of photographs. Using the series of photographs taken, they can then make a short stop-frame animation.
For the youngers ones (3 – 6 years old) there is storytelling this weekend.  Let the kids join Horace the Hare and Monty Mole as they try to meet in London and keep missing each other.
While you're at the Museum, visit the Family Station and enjoy a variety of activities including folding your own bus and driving it between the vehicles, spot shapes around the Museum through shape spotters or let the kids dream up their own transport story.
When: Saturday 28th & Sunday 29th March, 11.30am & 2.30pm
Where: London Transport Museum, WC2E 7BB
Age: 6 – 12
Cost: Kids go free, annual adult tickets £16
LittleBird's Top Tip: As you're in Covent Garden, enjoy the street performers and look out for the Opera Singers in the Market Building (Lower Courtyard) performing outside the Eric Snook Toyshop; a treasure trove of wonderful, weird and wacky toys. There's a Cyber Candy near by too full of an amazing array of American sweeties.
FIRST WORLD WAR AIRFIX MAKE & TAKE AT THE RAF MUSEUM IN HENDON •Runs throughout the Easter Holidays•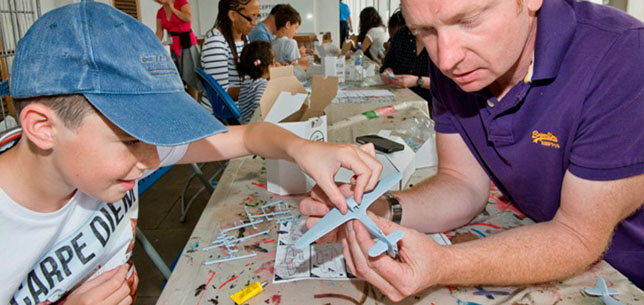 Head to the RAF Museum this weekend (or during the Easter holidays) and enjoy a craft making activity that Grandads and Dads would of enjoyed as boys; Airfix model making! With glue, paint and instructions at the ready, make and paint a Airfix First World War plane in the RAF Airfix make and take workshop.
With lots of things to do, see and experience, you can enjoy the new First World War in the Air exhibition and listen to Winston Churchill give his 'Battle of Britain' speech, there's also a Spot the Slang Trail this Easter (£1 per trail).
For thrills and spills there are flight simulators (£3 per ride) and a 4D theatre (£4 per person, per film); experience a Red Baron Dog Fight or fly through through a ravine; there's lots to chose from.
When: Saturday
Where: RAF Museum, NW9 5LL
Age: 7+
Cost: £3 per airfix kit
LittleBird's Top Tip: Don't miss the Areonauts – with over 50 hands-on exhibits demonstrating how aircraft fly – Could you become a pilot? Let the kids test their reaction times and vision and take control of a helicopter and have a go at low level hang-gliding!
SONIC TRAILS AT TATE MODERN IN BANKSIDE & TATE BRITAIN IN MILLBANK *plus Thursdays & Fridays during the Easter holidays*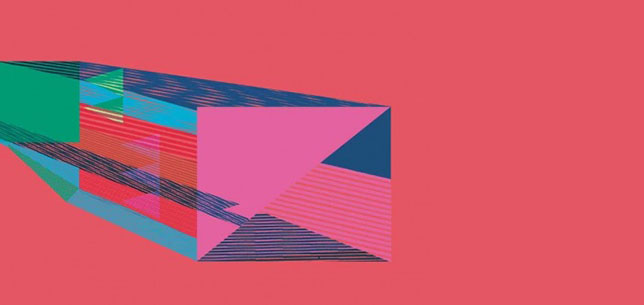 Listen up! Experience Tate through sound-scapes especially created for families by musicians and sound artists.
To discover what sound art is head to the Clore Centre this weekend and borrow a set of headphones and an MP3 player and become absorbed in an unexpected environment, the life cycle of a sculpture or the hidden sounds of Tate by night. There are nine different trails to choose from  including KNITSONIK (aka Felicity Ford) – Sonic Weave . Exploring Silk and Viscose Through Sound, the REC – Invisible Chorus and Neil Luck – Curiosities: a Sonic Trail for British Folk Art.
In need of refreshments? The Tate cafes offer children's menus and provide crayons and activities to keep little hands busy and check out the Pocket Art Gallery App – make your own gallery together: a great digital keepsake of the day.
When: Weekends plus Thursdays & Fridays in the Easter school holidays
Where: Tate Modern, SE1 9TG & Tate Britain, SW1P 4RG – Clore Centre
Age: 7+
Cost: Free
LittleBird's Top Tip: Tate's online art destination for 5-12s is a great website for a bit of arty screen time. The kids can play games, write stories, read the blog, watch kids films about Matisse, Andy Warhol and Anish Kapoor and share art with other kids around the world!
AGAINST CAPTAIN'S ORDERS AT THE NATIONAL MARTIME MUSEUM AT GREENWICH *Runs throughout the Easter Holidays*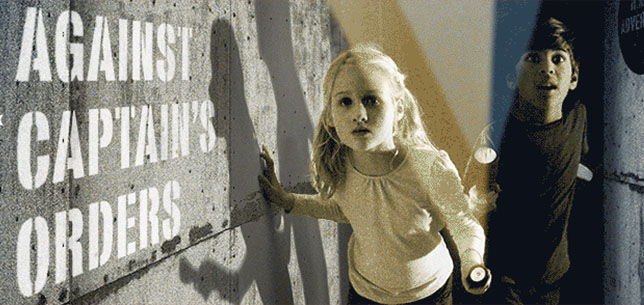 Get ready to experience history like never before as you and your family join the crew of HMS Adventure in this groundbreaking new show. Prepare for the adventure of a lifetime through the museum's incredible wealth of maritime history and artefacts.
Meet fearless curators, don a lifejacket, and step into the heart of the action. Anyone brave enough to get on board will scarcely believe what will happen next.
With so much history secured in one museum, so many doorways to other times and other worlds, Against Captain's Orders: a Journey into the Unchartered promises to be exciting, enlightening, and perhaps a tiny bit dangerous…
When: Saturday 28th March until 31st August
Where: National Maritime Museum,
Age: 6 – 12
Cost: £19.75
LittleBird's Top Tip: Greenwich Market is a perfect place to grab a bite to eat  and have a wander around the markets and if it's a nice day, take your market morsels and find a seat by the Cutty's Sark – maybe even fit in a walk under the Thames.  If you have any energy left – enjoy Greenwich Park and visit the Astronomy Centre – it's free.
SHAUN THE SHEEP AT KEW GARDENS •Runs throughout the Easter Holidays•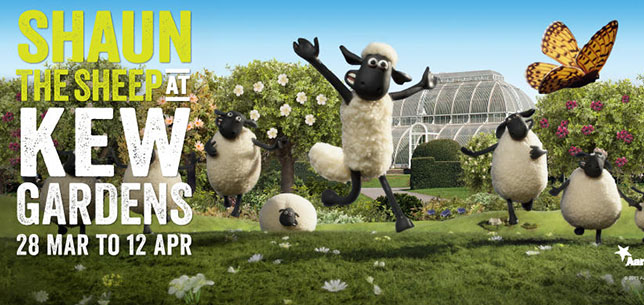 Whether you've seen the movie or not, you can catch Shaun the Sheep at Kew this Easter. Enjoy games and activities in Shaun's Madcap Meadow including Wellie wanging, a Vegetable Orchestra and Sheep Dog trials as well as Timmy's Springtime trail. Follow Timmy the lamb to the Princess of Wales Conservatory where you'll find out how chocolate is made, and to the Palm House where you'll see the tree that chocolate comes from plus spot colourful spring flowers along the way.
From bean to chocolate baa chocolate workshops are running throughout and of course there is face painting (both activities carry an extra cost)
When: Saturday 28th March until 12th April
Where: Kew Garden,
Age: Families
Cost: Adults – free entry for children 16 and under
LittleBird's Top Tip: Kew are holding their popular annual Easter Egg Hunt on Sunday 5th April. Collect the tokens from around the Gardens to earn your Divine chocolate egg.
CORAL REEFS: SECRET CITIES OF THE SEA AT THE NATURAL HISTORY MUSEUM AT SOUTH KENSINGTON •Runs throughout the Easter Holidays•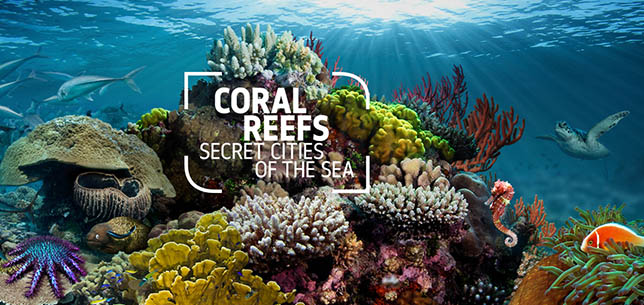 Encounter 200 strange and beautiful specimens from the Natural History Museums collections including the gigantic Turbinaria coral, the venomous blue-ringed octopus and coral collected by Charles Darwin in this brand new exhibition Coral Reefs: Secret Cities of the Sea.
Take a virtual reef dive, see live sea coral and fish in the aquarium and enjoy spectacular underwater photography. If you decide to visit on Saturday 28th March – you can meet Charles Darwin and he'll tell you all about his famous theory for the evolution of all living things.
When: Saturday 28th March until 13th September
Where: Natural History Museum,
Age: Families
Cost: Adults £10, Children £4.50, families (2 adults & up to 3 children) £24.50
LittleBird's Top Tip: If you can make it this weekend, you might want to combine a vist when the Sensational Butterflies interactive trail returns this Easter opening on 2nd April and don't forget the Wildlife Photographer of the Year exhibition is still open.
KINGS CROSS FETE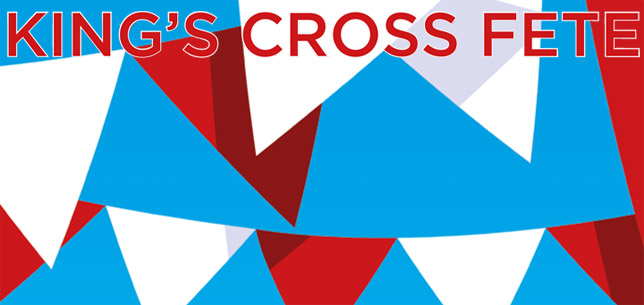 This Saturday Kings Cross are celebrating the opening of the new outdoor spaces Lewis Cubitt Park and Square with a spring Fete. There's going to plenty of foot-stomping live music and dancing, performances, croquet and giant lawn games,  a pop-up photo parlour plus children's art activities and games.
Walk through the park to Granary Square, pop into the Visitor Centre and pick up a Poetry Trail and let the kids enjoy a literary search to find pieces of verses and snippets of rhyme. Did you know you can  download an app that lets you control the fountains in Granary Square from you phone? How brilliant is that!
When: Saturday 28th March, 11am – 4pm
Where: Lewis Cubitt Park, N1C
Age: Families
Cost: Free
LittleBird's Top Tip: The House of Illustration is close by as well as the British Library with their current Magna Carta exhibition – watch this video narrated by Monty Python's Terry Jones with the kids before you go.  Kings Cross is also home to the theatre production of The Railway Children – a perfect Easter treat.
FASHION, POWER & PLAY –  CREATE & MAKE AT THE DESIGN MUSUEM AT SHAD THAMES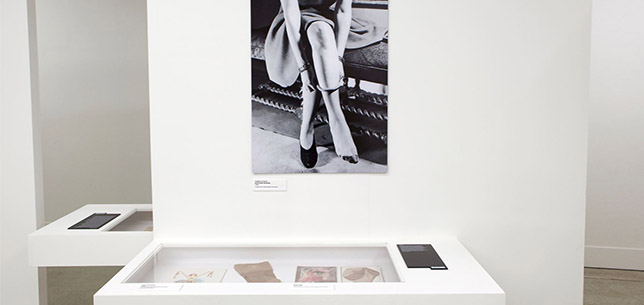 Young fashionistas might not be able to get weekend tickets to Alexander McQueen: Savage Beauty exhibition for the next six weeks but don't despair. Aspiring young fashion designers can be wowed by outfits worn by powerful women and then create and make their own fashion statement at The Design Museum's this Sunday.
Inspired by the current exhibition Women Fashion Power,   enjoy an unprecedented look at how princesses, models, CEOs, Dames and designers have used fashion to define and enhance their position in the world, you can see outfits display from Vivienne Westwood, Camila Batmanghelidjh, Founder and Director of Kids Company, and Lady Gaga.
Take an inspired stroll around the exhibition and then let the kids take a step back to the 80's and create their own customised fashion accessories.
When: Sunday 29th March, 1pm – 4pm
Where: Design Museum, SE1 2YD
Age: 5 – 11
Cost: Free drop in with museum entry (adults £13.50, children £6.50)
LittleBird's Top Tip: There are family trails you can enjoy together plus the Design Museum is home to the yummy Blueprint Cafe. There is also the Museum Shop that supports new designers and has an innovative selection of toys including the DIY Electro Dough Kit: want one!
FAMILY SUNDAY AT THE ROYAL OPERA HOUSE AT COVENT GARDEN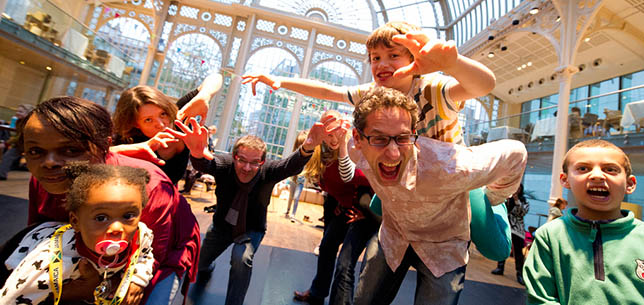 Discover more about opera, ballet and the Royal Opera House in a fun-packed day ideal for all the family, with a range of exciting and creative activities. These monthly Family Sunday's offer an array of different activities that vary from event to event but include a selection of the following; the opportunity to join in fun, interactive singing or dance activities, informal performances from Royal Ballet dancers, Jette Parker Young Artists and Musicians, live make-up or stage combat demonstrations, costume dressing up area as well as design activities led by a professional set designer. Plus, there is space to sit back and relax and enjoy live music.
When: Sunday 29th March, 12pm – 4pm
Where: Royal Opera House, WC2E 9DD
Age: 6+
Cost: Adults £5, Children £3
LittleBird's Top Tip: You're in Covent Garden so a hop, skip and a jump from the London Transpert Musuem – kids are free with adults tickets at £16 but valid for a whole year – perfect for repeat visits throughout the school holidays. Check out their Easter holiday activities here.
SHAUN IN THE CITY *Runs throughout the Easter Holidays*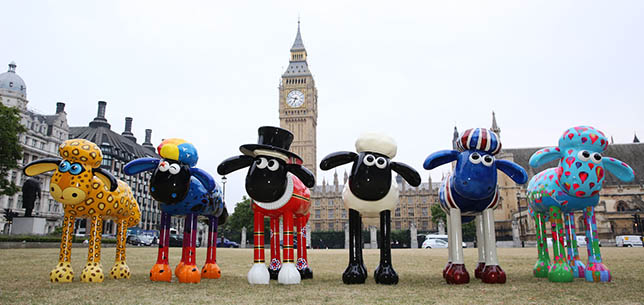 Baa-mey about Shaun? Love a treasure hunt? Then this art trail is for you! Aardman's internationally-acclaimed character Shaun the Sheep will appear in a ewe-nique art trail across London from this Saturday! There will be over 100 giant sculptures of Shaun the Sheep created by artists, celebrities and designers, placed in iconic locations and beautiful green spaces across London.
Shaun in the City resides in London this spring and flocks to Bristol for the summer, before both flocks go to auction to raise money for sick children in hospitals across the UK.
When: Saturday 28th March until 25th May
Where: Across London
Age: Families
Cost: Free
LittleBird's Top Tip: While you're out and about tracking down Shaun, enjoy the Talking Statues in London. All you need to do is swipe your phone on a nearby tag and hey presto: your phone rings. And it's Queen Victoria on the line… or Peter Pan… or Abe Lincoln… download your map here.