What's On This Weekend? January 31st – February 1st
FUN AND FANTASTIC THINGS TO DO WITH THE KIDS
SATURDAY 31ST JANUARY  & SUNDAY 1ST FEBRUARY  2015
THE IMAGINARY MENAGERIE AT THE GRANT MUSEUM OF ZOOLOGY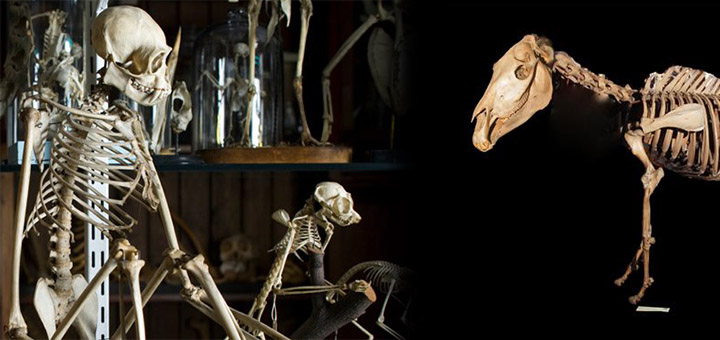 The Grant Museum of Zoology is the only remaining university zoological museum in London. It houses around 67,000 specimens, covering the whole Animal Kingdom. Founded in 1828 as a teaching collection, the Museum houses around 67,000 specimens, covering the whole Animal Kingdom; many of the species are now endangered or extinct including the Tasmanian Tiger or Thylacine, the Quagga, and the Dodo.
This Saturday at this free family drop in workshop you are invited to be amazed by the beautiful animals on display –  some that have to be seen to be believed like the quagga, a not very stripy zebra, or the duck billed platypus. Be inspired by the natural world to create your own animal artwork in this Imaginary Menagerie with a Museum artist.
When: Saturday 31st January, 1pm – 4pm
Where: Grant Museum of Zoology, WC1E 6DE
Age: Families
Cost: Free – drop in
LittleBird's Top Tip: Pop along to the Petrie Museum of Egyptian Archaeology before and immerse yourselves in ancient Egypt and enjoy the  family trail: Egypt! Can you dig it?  The Museum is renowned for having one of the greatest collections of Egyptian and Sudanese archaeology in the world.
CIRKUS SPECTAKULAR AT THE HALF MOON THEATRE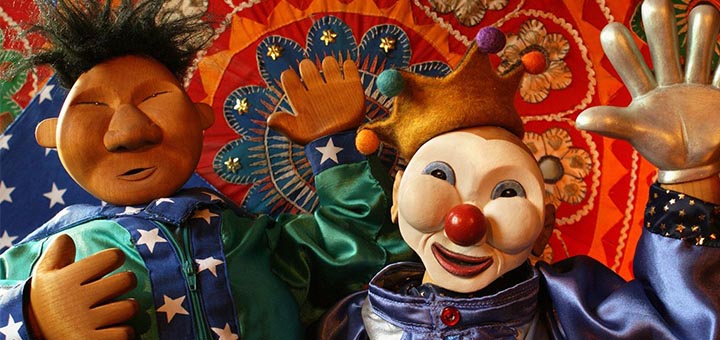 The Half Moon theatre is a perfect intimate setting for this tender, touching and hilarious show for all the family, drawing vivid colours and rich sounds from Eastern Europe.
From the lands to the east where the Mountain is King and the Forest is Queen comes the topsy-turvy touring troupe Cirkus Spectakular in their wandering marquee of dreams. But for one little boy, it becomes more than just a magical show: Cirkus Spectakular offers Pavlo the chance to prove himself and at last to feel like he belongs.
Although there's no cafe at the Half Moon Theatre, on performance days, there is a simple 'snack station'. You are welcome to bring your own food and drink and enjoy a picnic at the tables and chairs in the foyer. There is also an art gallery showcasing local artists works with art trails provided to help the kids interact with the art  and enjoy it all the more.
When: Saturday 31st January at 11am  & 2pm
Where: Half Moon Theatre, E1 OND
Age: 4 +
Cost: £6
LittleBird Top Tip: If you can via the DLR, hop back on it heading towards Canary Wharf and Lewisham,  and visit the London Dockland Museum; free entry and well worth a visit.
THE SHAPE PARADE AT ST PANCRAS SQUARE'S CHILDREN  LIBRARY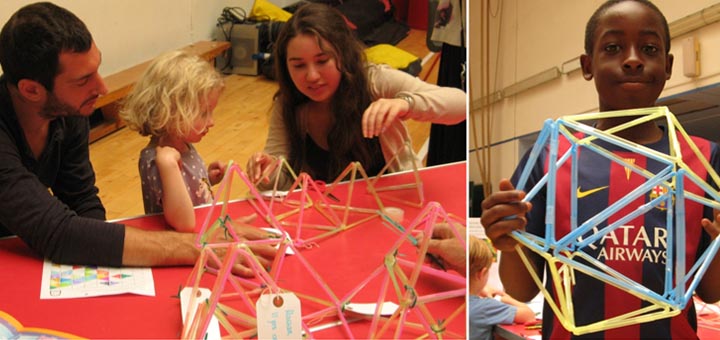 Is it art? Is it maths? No, it's…. Maths On Toast. Join them this Saturday as they host The Shape Parade at St Pancras Square's Children Library. Maths On Toast are on a mission to bring community events where maths is fun;  What's your favourite shape? Enjoy the chance to make, create, draw and colour all different types of shapes from the simple to the extraordinary and stretch your brain while you're at it!
When: Saturday 31st January, 2pm – 5pm
Where: St Pancras Square's Children's Library, N1C 4AG
Age: 5 – 12 year olds
Cost: Free
LittleBird's Top Tip: Able to make a day of it?  Hang out before in nearby Kings Cross Granary Square – enjoy the canalside steps, fountains and street food and the House of Illustration is there too.
FIREPOWER – THE ROYAL ARTILLERY MUSEUM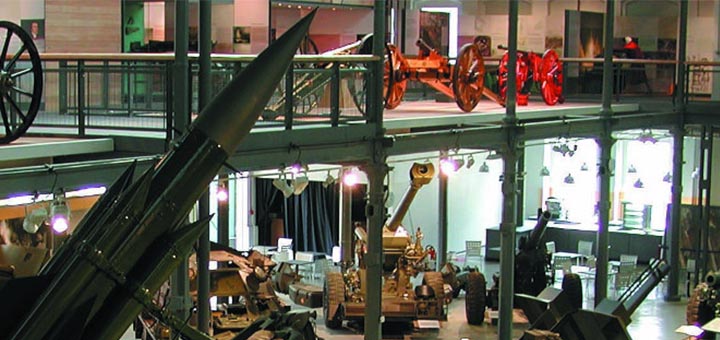 Discover the fascinating story of artillery and role of the Gunners in our Nation's history at the Firepower Royal Artillery Museum. Explore the greatest collection of artillery in the UK, set in the historic Woolwich Arsenal and its amazing collections. Uncover the story of the Royal Arsenal site and its intriguing buildings.
There's a Camo Zone for the kids. See how far they can get on the  'Bungee Run' before testing their aim skills on the soft  'Firing Range'. These activities are extra (£2.50 for two activities) and subject to availability.
Enjoy the Unity Kitchen for hot drinks, snacks and meals – there's a comfy sofa area and free wifi too – and there is a Museum shop.
When: Saturday 31st January (note the museum is closed on Sunday's)
Where: Royal Artillery Museum, SE18 6ST
Age: Families
Cost: Adults £5.30, Children  £2.50, Family ticket £12.50,  under 4s free
LittleBird's Top Tip: The Thames Barrier isn't far and is well worth a visit – there's a playground and riverside walkway too.
POP LOCK IN AT CLAPHAM JUNCTION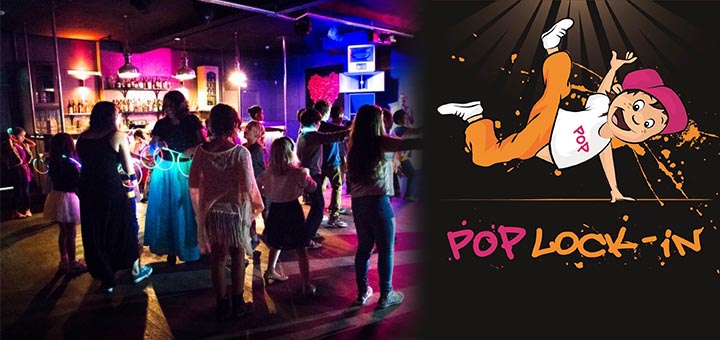 Baby Loves Disco are proud to present Pop Lock-in for children aged 4-11… fresh, funky and original!
A fabulous alternative to traditional entertainment for primary school children, this is an afternoon lock-in at the funkiest nightclub in town! The aim of Pop Lock-in is to provide children with an outlet to express themselves and socialise in an environment which celebrates popular culture.
With resident club DJs spinning and mixing only the very latest chart tunes and an expert street dance instructor getting the next generation of dancers and clubbers popping and locking, this is a brilliant experience.
Kids get a free mocktail and cupcake on arrival plus there is a temporary tattoo parlour, a nail bar, neon hair streaking, dress-up, and jewellery making, a photo booth with prop box not to mention the open mic karaoke.  All activities are included in the entry price and there's a fully licensed bar for grown ups too!
When: Saturday 31st January,  4pm – 6pm
Where: DNA, SW11 1TN
Age: 4 – 11 year olds
Cost: £12 plus 95p booking fee
LittleBird Top Tip: Enjoy 30% off  and book through LittleBird
FUNDAY PREVIEW AT THE BFI: SHAUN THE SHEEP THE MOVIE,  Q & A WITH DIRECTOR MARK BURTON & PRODUCER PAUL KEWLEY PLUS WORKSHOP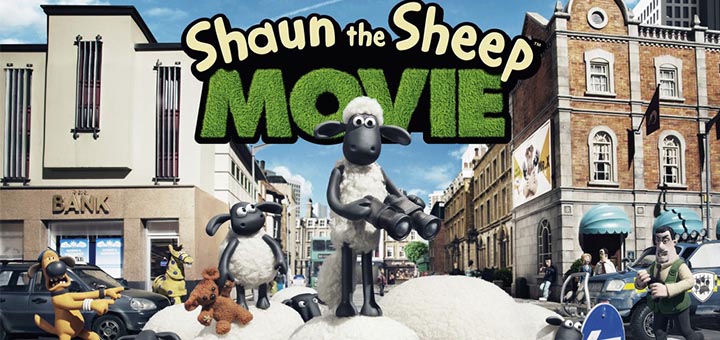 Enjoy this preview of Shaun the Sheep the Movie at the BFI this Sunday 1st February with a workshop before the preview plus a Q & A with the Director and Producer after the show.
Aardman's little hero makes his big screen debut in a story about how we should appreciate the things we have in life. When Shaun and the flock travel to the city to find the farmer, they're forced to disguise themselves to evade capture by the animal warden, who has a 100% track record. The screening is followed by a Q & A with co-writer and director Mark Burton and producer Paul Kewley.
Arrive early for an exciting workshop and get to join Shaun's fantastic flock. Packed with arts and crafts, this workshop offers a wonderful introduction to the Aardman world with the opportunity to take part in storyboarding and animation. With great prize giveaways and loads of farmhouse fun, it'll be baa-rilliant!
When: Sunday 1st February,  workshop 12pm – 1.30pm, film 2pm
Where: BFI Southbank, SE1 8XT
Age: Families
Cost: Adult £11, under 16s £6 – the workshop is free to ticket holders of Shaun the Sheep The Movie.
FAMILY DAY: LIGHT AT THE SERPENTINE GALLERY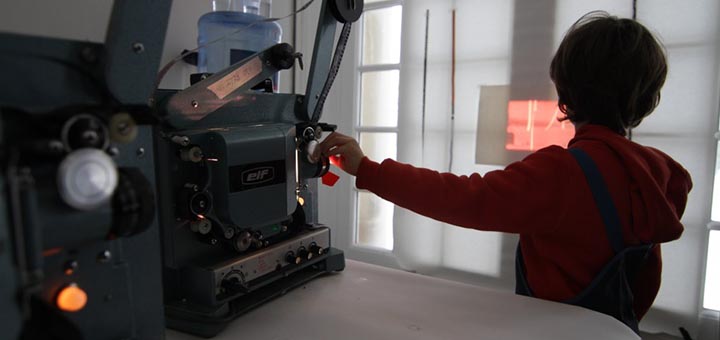 This Family Day is inspired by Julio Le Parc's exhibition (running until 15 Feb 2015). Families are invited to visit this immersive and interactive exhibition any time during Gallery opening hours.
This Sunday,  join filmmaker James Holcombe from no.w.here and explore the magical properties of light in this creative workshop inspired by Julio Le Parc's exhibition.  There'll be scratching, punching and drawing onto 16mm film to make moving images in the Serpentine's experimental projection room.
When: Sunday 1st February, 12pm – 5pm
Where: Serpentine Sackler Gallery, W2 2AR
Age: Families
Cost: Free, drop in
LittleBird Top Tip: Situated in the beautiful Hyde Park, you're not far from Princess Diana's Memorial Fountain – worth a visit and a bit of wet play; wellies might be a good idea…there's a cafe nearby too.    
POTTERY AT HACKNEY CITY FARM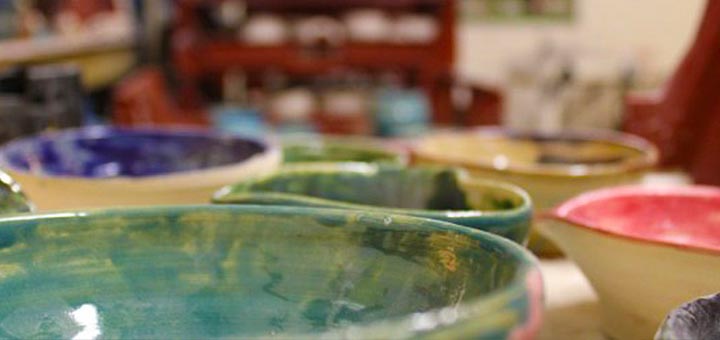 Enjoy your Sunday at Hackney City Farm and book in a Pottery class for the afternoon and the kids could make a Mother's Day gift. The sessions are run on a drop in basis and there is no need to book.
Resident potters will help the kids design and make their own clay objects and the price includes firing in the kiln. There are  two pottery wheels so note that your child won't be able to spend the whole class using a wheel. It takes up to 3 weeks to get your piece fired for collection (with Mother's Day being on 15th March this still leaves plenty of time) so talk to the session leader for more exact information about when you are able to pick up your pieces.
Hackney City Farm has a range of farmyard animals including goats, sheep, chickens and donkeys as well as some small animals such as rabbits and guinea pigs.
When: Pottery classes run on Sundays 11am-1pm and 2pm-4pm
Where: Hackney City Farm, E2 8QA
Age: Families
Cost: £5 per child.
LittleBird's Top Tip: The chickens and ducks lay eggs daily and you can purchase them from the farm shop, alongside the honey from Hackney City Farm  bees. Perfect for boiled egg and soldiers and honey on toast for tea – yum!
THE REACH CLIMBING WALL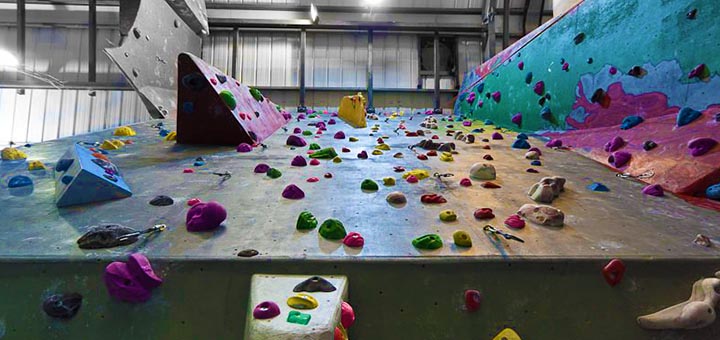 Kids inspired by the recent free climbers Kevin Jorgesen and Tommy Caldwell 18 day climb of the notorious Dawn Wall on El Capitan peak in California's Yosemite National Park earlier this month? Head to The Reach Indoor Climbing Wall. Located right by the Thames, The Reach  offers one of the most impressive climbing walls in the country. The spectacular climbing facilities on offer are designed to be enjoyed by climbers of almost any age or ability, from the most formidably experienced altitude chaser or thrill seeker to the complete novice; from fitness fanatics to leisure-loving layabouts…
Check out  the photographic tour of the myriad climbing challenges at The Reach, including around 80 roped lines up to 11 metres high, with around 50 lead climbs; there is also around 650 sq metres of bouldering surface on the mezzanine floor, as well as a huge free-standing 4 metre high boulder on the ground floor…there's a cafe too so that after you have climbed the dizzy heights you can sit and marvel at your achievements!
When: Open every day
Where: The Reach Climbing Wall, SE18 5NU
Age: 7+
Cost: Adults £11, under 18s £5 – harness hire is an extra £2.50
LittleBird's Top Tip: Wrap up warm – if it's cold outside, it'll be cold inside – there's no central heating at The Reach!
ICE RINK AT CANARY WHARF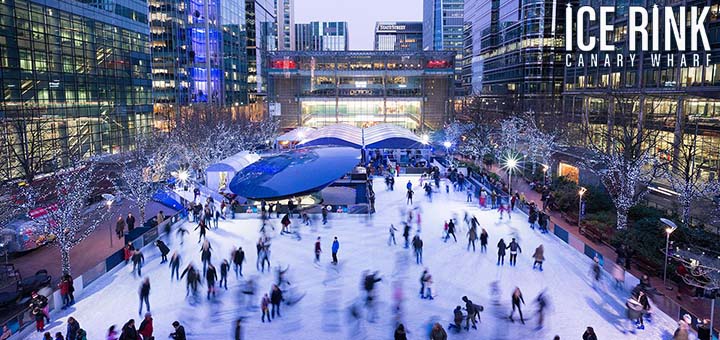 Didn't get round to organising an ice skating event pre-Christmas? Feeling inspired by the wintery weather? Well its not too late! Canary Wharf's ice rink is open until 28th February. With all the ice skating opportunities available to enjoy now, this winter activity is  becoming a firm favourite with families.
Located in the heart of Canary Wharf, the ice rink has a unique skate path which leads skaters under trees lit with fairy lights then back onto the main rink. With fabulous skate aids in the shape of polar bears donning a tie (very smart!) newbie skaters are catered for and for those who prefer to simply watch the fun,  frolics and falls,  there is a viewing terrace too.
When: until 28th February
Where: Canary Wharf, E14 5AB
Age: Families
Cost: Cost: Book through LittleBird for 40% off your tickets!
LittleBird Top Tip: Canary Wharf now has one of the UK's largest collections of Public Art. After a sit down and a hot chocolate, download the latest art map and create your own art trail of discovery. You might end up having tea here and if you do, there is plenty of choice including firm family favourites Nando's, Wagamamas and of course Pizza Express!