What's On This Weekend? January 24th – 25th
FUN AND FANTASTIC THINGS TO DO WITH THE KIDS
SATURDAY 24th & SUNDAY 25TH  JANUARY, 2015
BRITISH SILENT COMEDY: THE FORGOTTEN PIONEERS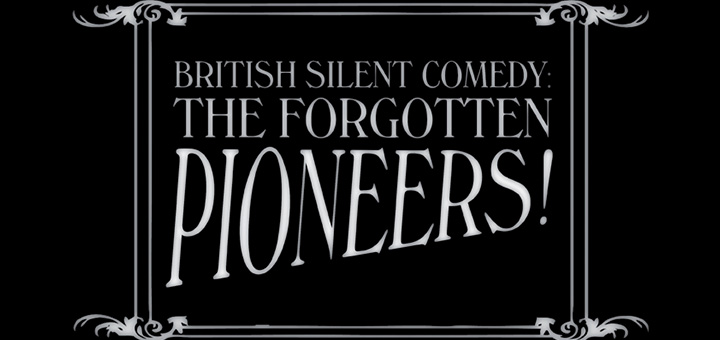 Kids all of ages can enjoy the silliness and slapstick 'Tom and Jerry' comedy of silent movies.  When most of us think of silent comedy we imagine 1920s Hollywood: Chaplin, Keaton, Laurel and Hardy. The LOCO Comedy Film Festival showcases a whole generation of British comedy filmmakers, dating right back to 1900, who are very rarely screened today.   British Silent Comedy: The Forgotten Pioneers  looks at these pioneers of British silent comedy, their roots in music hall and magic, and their influence on film today. These rare silent comedy classic feature live music accompaniment by The Lucky Dog Picturehouse.
Prefer a bit of colour on your screen then maybe Who Framed Roger Rabbit? is more your families cup of tea – head to the BFI IMAX for this screening,  also on Saturday at 2pm – the choice is yours!
When: Saturday 24th January at 2pm
Where: BFI Southbank
Age: Families
Cost: £8.15 – £10.45
LittleBird Top Tip: Need a blast of fresh air before sitting down with your popcorn and like a good view, pop up to the Queen Elizabeth Hall Roof Garden
GRAYSON PERRY: WHO ARE YOU AT THE NATIONAL PORTRAIT GALLERY
Haven't been to the National Portrait Gallery for a while? Then make Turner Prize-winning artist Grayson Perry exhibition a fabulous reason to go. In this exhibition, Grayson Perry turns his attention to portraiture and British identity for this display of new works, including a self-portrait and a tapestry, made during his Channel 4 series Who Are You?
Fourteen portraits of individuals, families and groups, including politician Chris Huhne, a young female-to-male transsexual, Northern Ireland Loyalist marchers and X-Factor contestant Rylan Clark, have been inserted into the Gallery's nineteenth and twentieth century rooms on Floor 1.
Grayson Perry: Who Are You? was series of three sixty-minute films broadcast last autumn on Channel 4. Find out more about the series here.
Got older children? Tell them about the Young People's Sunday Session: Wear It Out – taking inspiration from Grayson Perry's exhibition it's aimed at 14 – 21 year olds and takes place next weekend on Sunday 1st February, 1pm – 4pm and it's free.
When: until 15th March
Where: National Portrait Gallery
Age: Families
Cost: Free
LittleBird Top Tip: Enjoy a breathe of fresh air watching the street theatre in Trafalgar Square, say hello to Nelson's Column and see if the kids can resist the temptation on dipping their hands in the fountains. On a windy day, the fountain spray turns into sprinklers and you take turns running through.
STOP! POLICE! ON SATURDAY PLUS THE CONSERVATORY IS OPEN THIS SUNDAY – AT THE BARBICAN
Hallo 'allo 'allo. …this Saturday spend an hour with City of London Police making fingerprint keyrings, having a go on a police cycle and checking out all the equipment they need for their job.
On Sunday,  the second biggest Conservatory in London is open to the public. Explore a hidden tropical oasis in the heart of the city, home to exotic fish and over 2,000 species of tropical plants and trees, it's a perfect way to enjoy a lazy day with friends and family. With numerous cafes and restaurants dotted throughout The Barbican – refreshments are never far away.
Did you know every Saturday The Barbican runs the family friendly Framed Film Club – you and the kids can enjoy an  exciting year-round programme showing the latest and greatest films from all around the world, for a programme of current films, click here
LittleBird Top Tip: Literary and poetry fans amongst you or simply fancy a stroll – visit the Bunhill Fields Burial Ground not far from The Barbican where poet William Blake and author of Robinson Crusoe Daniel Defoe are buried. Want to make a day of it? The Museum of London is close to The Barbican too.
When: Saturday 24th January, 11am – 12pm and Sunday 25th January,  the Conservatory is open between 11am and 5pm
Where: Barbican Children's Library and Barbican Conservatory.
Age: Families
Cost: Both events are free
WINTER WANDERS WEEKEND  – ALL OVER LONDON
Walk out into Winter this weekend with TfL's  fabulous of array of organised walks. With 41 to choose, all with different durations and lengths of walk, there is something to suit families of all ages .
All walks are led, with no booking required and are free. Some walks offer drop out points if the whole walk is too much or you have other plans plus refreshment stops are catered for – so don't forget your purse! For a list of walks and further details, click here.
When: Saturday 24th & Sunday 25th
Where: Check website for your nearest walk
Age: Families
Cost: Free
LittleBird's Top Tip: Make sure you're all wearing comfy shoes and you've checked the weather forecast.  A bottle of water and a few snacks wouldn't go amiss either.
LONDON MUSEUM OF WATER & STEAM – FREE ENTRY – LIMITED OFFER & NO STEAM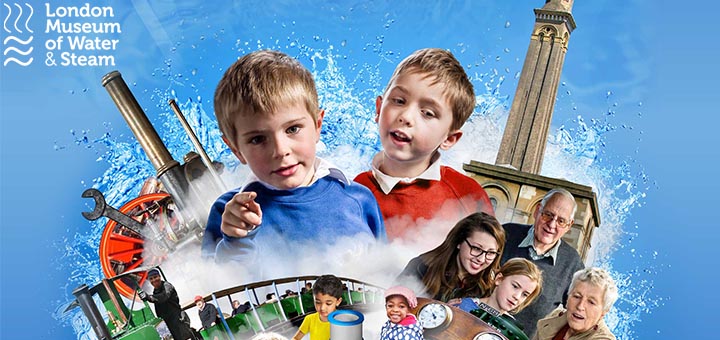 The London Museum of Water & Steam are opening their doors for selected days in January and February while they prepare the engines and the locomotive for the 2015 season. On these special Taster Days visitors will be able to enjoy the Waterworks Gallery and engine houses free of charge. The engines will be back in steam on Valentine's Day. The Waterworks and the Splash Zone will be fully operational in time for the Grand Easter Steam Up on April 3rd – make it a diary date.
LittleBird's Top Tip: You're not far from the fabulous Kew Garden's – enjoy breathtaking landscapes, iconic glasshouses, historic buildings and a vast range of rare and beautiful plants. Adutls are £12.50 but kids are free – yay!
When: Saturday 24th & Sunday 25th January
Where: London Museum of Water & Steam
Age: All
Cost: Free
YEAR OF THE BUS SCULPTURE INTERACTIVE WORKSHOP WEEKEND AT THE QUEEN ELIZABETH OLYMPIC PARK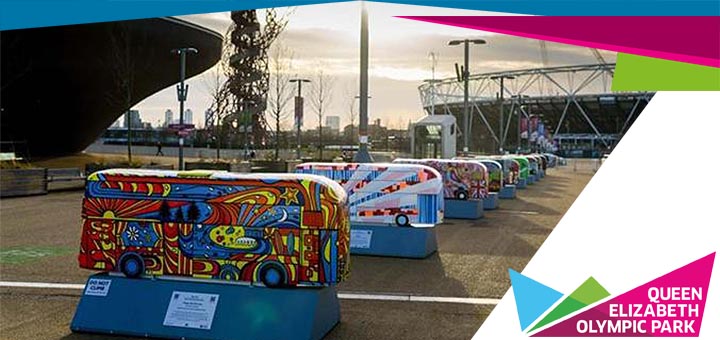 This weekend all 60 New Routemaster bus sculptures will be on display at the Queen Elizabeth Olympic Park, fresh from their trails around London. Painted and adorned by well-known artists, the buses have been on display around London since they first went on display last October. This weekend gives families  a unique opportunity to see the sculptures before they're auctioned off for charity.
On Saturday 24th and Sunday 25th, between 10am – 4pm,  there will also be a range of free interactive art and music workshops, live entertainment and fun activities for the whole family including the chance to meet some of the artists and see a final bus sculpture being painted 'live' over the weekend, the chance to hop aboard the restored war time 1914 'Battle Bus', back from its tour of the battlefields of France and Belgium, plus live music, face painting, balloons and arts and crafts.
When: Saturday 24th & Sunday 25th, 10am – 4pm
Where: Queen Elizabeth Olympic Park
Age: Families
Cost: Free
LittleBird's Top Tip: Let the kids explore the fabulous Tumbling Bay Playground featuring rock pools, sand pits, tall treehouses, and wobbly bridges, as well as slides, swings and plenty of space to run about.
THE EMPEROR AND THE NIGHTINGALE  AT  LAUDERDALE HOUSE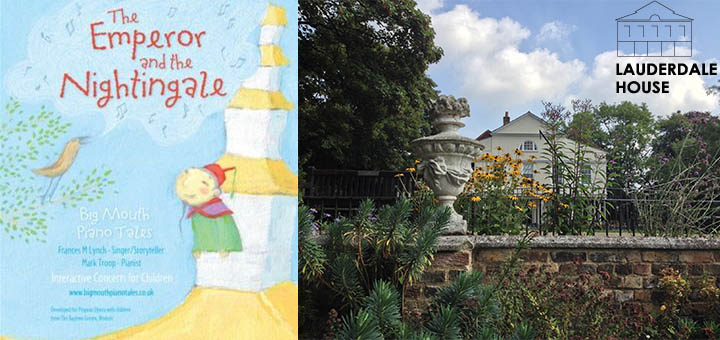 Every Saturday, children aged two to eight gather at Lauderdale House to be entertained by puppets, one-man comedy, musical madness, clowns, and theatre. The intention  of this Saturday Morning Kids Club is to foster a love of live performance with a laid-back and above all else, fun atmosphere. Star regular performers include the hilarious duo of John Hegley and Otiz Cannelloni, the Barking Dog Theatre, Pippin Puppets and space-traveller Mr Boom.
This Saturday 25th January you can  treat the kids to The Emperor and the Nightingale. Let them use their voice as they never have before to make the silly and amazing sounds of everything from The Emperor's China Palace to his dark and dangerous Bamboo Forest – the audience form a vital part of the story …
LittleBird Top Tip: Lauderdale House backs onto Waterflow Park. Set on a hillside in Highgate, it boasts one of the best panoramic views over London. It was bequeathed to the public by Sir Sydney Waterlow as a 'garden for the gardenless' in 1889.
When: Saturday 24th January at 10am and 11.30am
Where: Lauderdale House
Age: 2 – 7
Cost: £4.50
WILD ABOUT HAMPSTEAD HEATH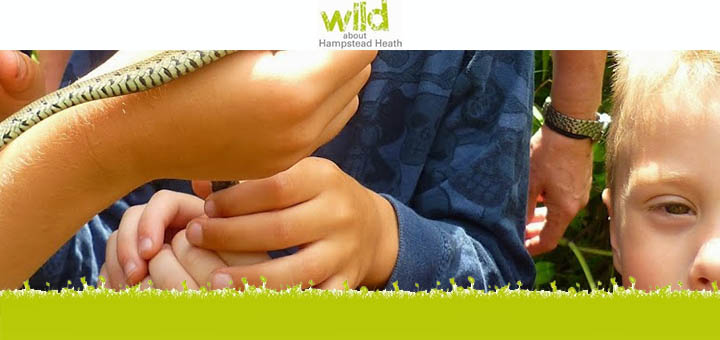 Did you know snakes live on Hampstead Heath? Do you know what to feed the ducks? Explore more about nature – look out for the  Wild Heath Bike  that roams around the heath and encourages you and the kids to Explore. The bikes are  packed full of activities and equipment to help you get up close to nature! Drop by for fun and interactive challenges and activities –  great for a walk with family and friends.
This Saturday they launch their photography competition  with the grand prize of having your photo featured in the Hampstead Heath 2015 calendar.
Did you know wherever you are this weekend you can join thousands of others and pick an hour over the weekend to discover the wildlife in your garden? Join the Big Garden Birdwatch and count the wildlife that's counting on you!
COMMEMORATE THE EXECUTION OF KING CHARLES 1 ON THE MALL
Kids love watching Horrible Histories? Then this historical reenactment is for them. This commemoration of the execution of Kings Charles 1 happens every year. Around 500 members of the King's Army of the English Civil War Society will march in the footsteps of King Charles I – a great way to engage kids in history and bring events of the past to life.
Charles I  was beheaded on January 30th 1649, the only king to be publicly executed in Britain. He wore several shirts as the weather was cold and he didn't want to shiver because  the assembled crowd might think he was trembling with fear. As soon as he was executed, he was portrayed as a martyr for his faith and for many years muffled peals of bells rang throughout the country on this day. The Society of King Charles the Martyr organise this event.
When: Sunday 25th January, 11.30am
Where: The Mall
Age: Families
Cost: Free
LittleBird Top Tip: After the Parade, if the weather's good, let the kids have some wild time in St James Park!
LOW TIDE WALKS AT CREEKSIDE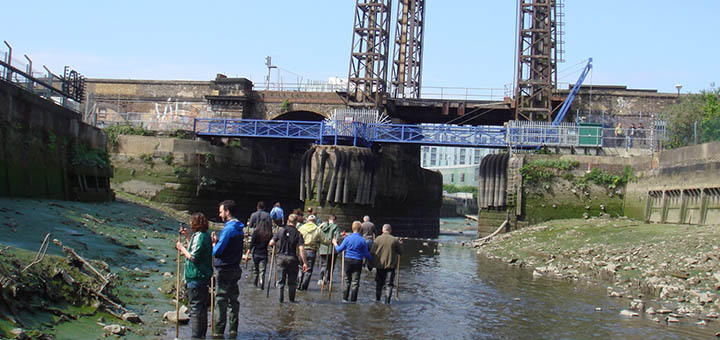 You'll never believe what you might find in Deptford Creek… Walk through a wild river, discover the rich and varied history of the area and experience diverse urban wildlife up close…This hugely popular, monthly event invites you to walk on the bed of a wild river. The low tide walk gives you a different perspective of London and urban wildlife. Led by the Creekside Discovery Centre  conservationist with 30 years experience, you're guaranteed some good, clean, muddy fun!
Waders, a waterproof and a walking stick are provided and you're advised to wear old comfy clothes – so you / the kids can get as muddy as you like. Don't worry about keeping clean – celebrate the mud!
When: Sunday 25th January, 11am – 1pm (expeditions last about two and half hours and booking is essential)
Where: Creekside Discovery Centre
Age: 8+
Cost: Adult £10, Children £8.50,  family ticket (2 adults & 2 children) £30
LittleBird's Top Tip: Greenwich Market is about a 15 minute walk away, a perfect  place to grab a bite to eat after your river walk and have a wander around the markets or if there's some winter sun, find a seat by the Cutty's Sark. If you have any energy left – enjoy Greenwich Park and enter the Maritime Museum (it's free) via The Sammy Ofer Wing.