The LittleBird Family Pass Top Picks February Half Term Sorted
We've rounded up some great activities and events to help you and your family stay entertained, inspired and active throughout the February Half Term with the only problem, how to fit it all in!
So get comfy, put the kettle on and get reading.
If you find our guide useful, please share Top Picks with your family and friends and sign up to the newsletter.
Brought to you by The LittleBird Family Pass – saving families money all year round. £1 for 30 days, join families like you and click here
TOP PICKS OF THINGS TO DO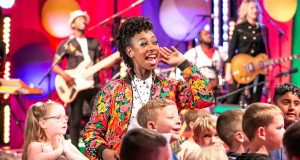 Imagine Children's Festival turns 20 this year but has no intention of growing up any time soon! With over 160 events jam-packed into 12 days and over 50% of the festival is completely free, you can find the very best children's theatre, comedy, music, literature, dance and full-on fun for children and their grown-ups, plus accessible events and mindful activities.
Highlights include joyous musical performances from CBeebies saxophonist YolanDa and orchestral fun with Peppa Pig: My First Concert plus collect a trail sheet and lead your family on a do-it-yourself adventure, packed with discoveries galore, throw some moves on the dance floor, make a flower garlands and free your imagination with a giant free play game of tangram.
To find out more & to book your tickets, click here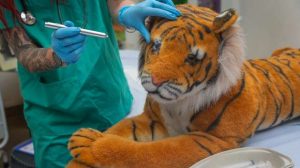 We're inviting children to become zoo vets this February half-term at Vets in Action, an award-winning role-playing experience for budding veterinarians.
Let the kids step into the role of a vet at ZSL London Zoo for a week of fun interactive family events.
After arriving for work at the Zoo's specially-recreated zoo vet centre, junior vets will be prepped with hairnets and masks before helping experts examine, diagnose and carry out treatments on soft toys, experiencing first-hand the huge variety of work carried out by the Zoo's vets, vet nurses and zookeepers – from microchipping meerkats to caring for a wounded lion.
Standard tickets, adult £32.50 and child £21.12. To find out more & to book tickets, click here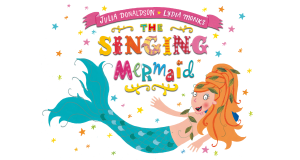 The singing mermaid is tempted away to join a travelling circus, with the promise of a life of excitement (and her own swimming pool!). The audience loves her singing but soon she finds she's been tricked by the dastardly circus master. Will she ever escape? And who will help her along the way?
A cast of three performers, puppets and music & songs bring Julia Donaldson and Lydia Monks' much-loved story to life.
Aimed at ages 3 – 8. Tickets £10. To find out more & to book, click here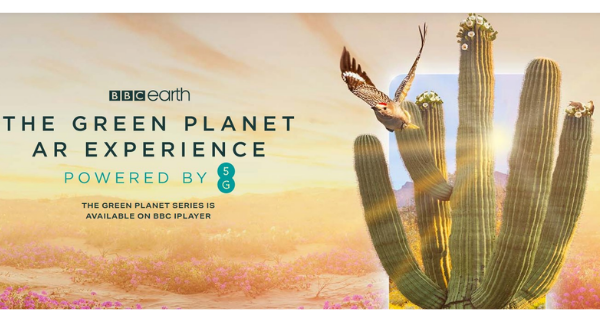 Inspired by the BBC series, journey into the secret kingdom of plants.
Join David Attenborough, through the magic of augmented reality, on an immersive journey to explore our green planet as you never have before in a ground-breaking free experience, powered by EE's 5G network.
Tickets are free, released each week so you'll need to be quick. Find out more here
Join in for a morning of creative design, making and planting. Make your own miniature plant environments using recycled packaging, a variety of small plants and use different techniques to construct and decorate. Be inspired by RIBA's world-leading architecture collections and get your hands dirty making your very own mini plant house to take away with you.
Aimed at ages 6 – 12. Tickets; Child £8, booking is essential.
To find out about the other workshops taking place this half term, click here and to book for Take-away terrariums, click here

Head to the newly reopened Camley Street Natural Park for a fun drop-in family learning session where you'll discover some of the animals living on the nature reserve. Use nets to look in the pond, look under logs to hunt for mini-beasts and explore the nature reserve.
Head to the pond and dressed for all weathers and some mud!
To find out more, click here
The award-winning Einstein's Entertainers will be exploring the tasty world of sweet making so get ready for sherbet concocting, candy spine making and maybe even a strawberry lace race…
Fire up the curiosity in your budding Marie Curies and nurture your future Newtons.
Aimed at ages 5+. Suitable for Vegans.
Tickets: Adults – free, Child £7.50
To find out more & to book, click here

While you're here, check out the Horniman's family friendly exhibition Cats & Dogs.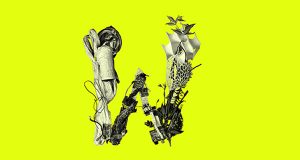 We all know waste is a big problem. So how are we going to fix it? A new generation of designers is rethinking our relationship to everyday things. From fashion to food, electronics to construction, even packaging – finding the lost value in our trash and imagining a future of clean materials and a circular economy could point the way out of the Waste Age.
Plus, there are workshops on 15th & 17th February aimed at ages 12+ Code your Own Adventure and Screenprinting Amy Winehouse. These workshops run 10am – 4pm with tickets £75 book your workshop here
To find out more about the exhibition and book your tickets, click here and use the code
WASTEAGEFAMILY25 to enjoy 25% off family tickets.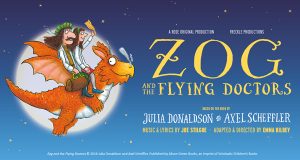 Based on the book by Julia Donaldson & Axel Scheffler. Zog, super keen student turned air-ambulance, still lands with a crash-bang-thump. Together with his Flying Doctor crew, Princess Pearl and Sir Gadabout, they tend to a sunburnt mermaid, a unicorn with one too many horns and a lion with the flu.
Aimed at ages 3+. Tickets from £12
To find out more & to book your tickets, click here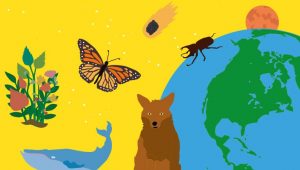 Head to the Natural History Museum for Operation Earth, and help explore Earth's environmental and climate challenges in their free half-term family activities. Drop-in on games, shows and events that inspire on the themes of climate, biodiversity and clean oceans.
Find out more here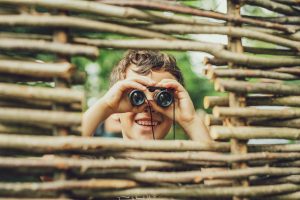 Head to Hyde Park for these free bird-inspired interactive activities in the fresh air. As we all emerge out of winter and the days get longer, you will find that birdsong increases and preparation for the nesting season begins. From building a tasty bird feeder to take home with you and following a discovery trail to crafting an intricate birds nest and listening to a springtastic interactive story.
To find out more and to book your free place, click here
Head to Cadbury World to join Freddo the Frog and Richie Ringmaster in the big top for 'The Greatest Show in Town'. Laugh along with Freddo the Clown, watch mind reader The Great Fredeedo and wonder at amazing juggler Spin Master Freddo.
Tickets; Adult, £18.05, Kids £13.30 (circus show included in entry ticket)
To find out more & to book tickets, click here
Based on the short story by Hans Christian Andersen, you will be transported to a magical world through original songs, superb storytelling and the awe-inspiring backdrop of a UNESCO World Heritage Site.
The performance will last approximately 30 minutes and will be performed outdoors in a covered, open air space so warm clothing is recommended.
Aimed at ages 7+, Tickets: £10 adults, £8 children. To find out more & to book tickets, click here
Stonehenge is perhaps the world's most awe-inspiring ancient stone circle. Shrouded in layers of speculation and folklore, this iconic British monument has spurred myths and legends that persist today.
Following the story of Britain and Europe from 4000 to 1000 BC, you'll learn about the restless and highly connected age of Stonehenge. The human story behind the stones reveals itself through a variety of fascinating objects including stone axes from the North Italian Alps, examples of early metalwork including the Nebra Sky Disc – the world's oldest surviving map of the stars. A remarkably preserved 4,000-year-old timber circle dubbed Seahenge also takes centre stage in the show, on loan for the very first time.
Check out family trails, backpacks and kid friendly missions here plus free events especially for half term taking place on Thursday 17th and Friday 18th February Celebrating Peru with events including arts and crafts sessions, traditional music, storytelling, puppetry and authentic Peruvian food. For the full programme, click here
Stonehenge exhibition tickets; Adults £20, Under 16s free
To find out more, click here
Expect an exciting mix of tasks and trials based around the iconic Main Camp, Croc Creek and Snake Rock in the ultimate jungle encounter. Enjoy the action packed challenge through jungle ziplines, tree top ropes course and vertical climbing walls.
Campmates will venture into the specially created jungle where you'll need to navigate a series of obstacles and challenges. Face your fears, test your nerve and agility, and collect as many stars as you can for your chance to be crowned "King" or "Queen" of the jungle!
Aimed at ages 8+. Tickets; £20
To find out more & to book tickets, click here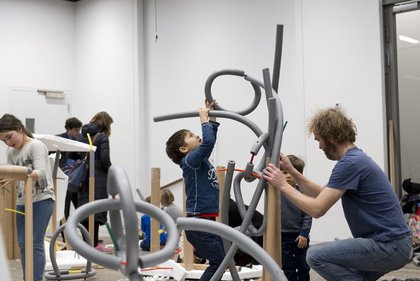 Use recycled materials to create your own futuristic life-size artwork. Make and create with others to build something from everyday materials that has never been seen before! Can you make a sculpture that is as big – or bigger? – than you?
Be inspired by the work of Anicka Yi and her mystical floating forms in the Turbine Hall who asks us what a 'natural history of machines' might look like. With a mix of large recycled and reused materials, work together to create a 3D world of life-size sculptures for everyone to enjoy or get inspired and add your stamp to a creation someone else has made.
The activity is free but you'll still need to book an timed entry slot. Find out more here
The brick build event includes access to over 30 rides and attractions, including the UK's first Flying Theatre Ride Flight of the Sky Lion, LEGO® City Driving School, NINJAGO® The Ride, and the Dragon!
LEGO brick building experiences include speed building challenges, a big build and even build your very own Bitsandbobs to take home with you.
Tickets from just £25. To find out more & book, click here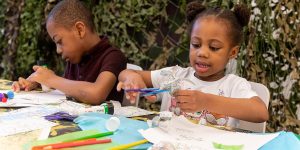 Calling all cartographers! Put your map-making and map-reading skills to the test in this interactive family workshop at the National Army Museum.
Design and make your own map complete with hazards and landmarks. Then, use your map to chart a mystery mission using coordinates. Will you complete the challenge and get your troops to safety?
Aimed at ages 5+. Entry is free, but you'll need to book a general admission time slot online.
To find out more, click here
Was there a Viking camp at Fulham Palace? Learn about their story, explore the evidence and discover if you have what it takes to become a Viking at Fulham Palace's free drop-in family fun day.
To find out more, click here
Set twelve years before Philip Pullman's epic His Dark Materials trilogy, two young people and their dæmons, with everything at stake, find themselves at the centre of a terrifying manhunt. In their care is a tiny child called Lyra Belacqua, and in that child lies the fate of the future.
Nicholas Hytner returns to Pullman's parallel universe to direct a gripping adaptation by Bryony Lavery.
Tickets from £15. Suitable for 8+
To find out more & to book tickets, click here
Get fit for history on a fun-filled outdoor explorer quest at English Heritage sites across the country.
Roam around the grounds and gardens to find games and activities inspired by the history of the site, including knights, soldiers, medieval monks or ancient Olympians.
Find your nearest here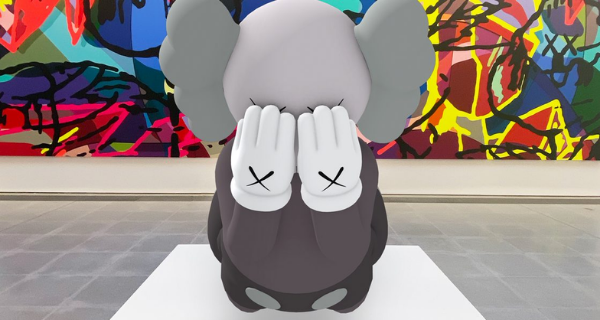 An exhibition in ​​realities real and immersive is a multi-layered global project with the internationally acclaimed artist KAWS developed in collaboration with Acute Art and the online video game Fortnite.
A parallel digital version of the show launched simultaneously in Fortnite, a video game developed by Epic Games in January.
In addition to the Fortnite collaboration, Serpentine and KAWS will use an app developed by Acute Art to offer a bridge between the virtual and the physical worlds. All the paintings and sculptures in the exhibition as well as a miniature version of the entire show will exist as AR works on the Acute Art app and can be placed and viewed at home by viewers globally.
To find out more and to book your free ticket, click here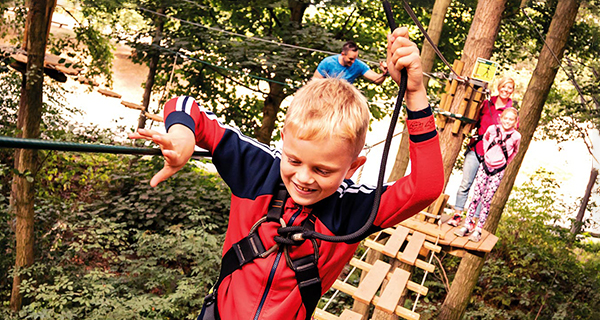 Head to the forest and have an outdoor adventure this Half Term with Go Ape. From Treetop Adventures for all ages that offer intricate crossings, wobbly bridges and zip wire finales to Net Adventures that promise treetop bouncy nets linked by walkways 30 feet above the forest floor, inflatable balls and super slides.
Tickets from £23. To find out your nearest location and to book, click here
To discover exclusive Go Ape savings, join the Family Pass. Find out more here
The Bob Marley One Love Experience has made its global debut this February at the Saatchi Gallery. The experience will showcase unseen Marley photographs and memorabilia whilst immersing its audiences on a journey through his lifestyle, passions, influences, and enduring legacy.
Venture through the One Love Forest, visit the Soul Shakedown Studio and delve into the multi-sensory experience celebrating one of the world's most beloved and unifying musical figures.
Adults £26.40, 9-14 yrs £11.00, Under 9s free
To find out more & to book your tickets, click here
Travel back to 1912 through photographs, handwritten letters, wayward keepsakes, and other personal belongings telling countless stories about the fates and heroic deeds on board.
Titanic: The Exhibition is far more than a display of historic items: it is a unique narrative experience, a tale of the people aboard history's most legendary ship on its maiden and final journey.
To find out more & to book tickets, click here
Inspired by the hit ITV show, Ninja Warrior UK offers supervised activity and fitness venues throughout the UK. You can climb, balance, jump and swing across different obstacles using and developing your Ninja skills. A great place for supervised family activities and for keeping fit.
Aimed at ages 5+, tickets from £12
Find out more here
Monopoly Lifesized is an immersive, on-your-feet version of the world's favourite family game brand played on a 15m x 15m lifesized Monopoly board! Move around the giant board completing escape room style challenges to buy properties. All your favourite board game elements combined with state of the art technology.
Aimed at ages 5+ Tickets: £25 for Junior Board and from £49 for Classic, City and Luxury Boards.
To find out more & to book, click here
Step into the pages of the comic and take a trip into Beanotown to explore this beloved icon of British comics. Come face-to-face with the Beano gang – including Dennis and Gnasher, Minnie the Minx, Bananaman and the Bash Street Kids – through original comic artwork and amazing artefacts, plundered from the Beano's archive.
So whether you want to be inspired by fearless artistic mavericks, revisit a much-loved childhood comic masterpiece or explore the Beano's larger-than-life characters with your own little rebels, this exhibition will prove that there really is no age limit on the art of breaking the rules.
Tickets: Adults £16, Concessions £12.50 concessions and Under 6s free
To find out more & book tickets, click here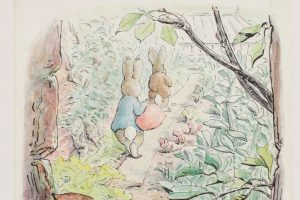 Celebrating the life and work of one of the best loved children's authors of the 20th century, this family friendly exhibition will take visitors on a journey to discover Potter's life as a scientist and conservationist, exploring the places and animals that inspired her most beloved characters. In collaboration with the National Trust.
Tickets: Adults £14.00, Under 12s go free
To find out what half term workshops, events and drop ins are on for families during half term, click here
To find out more & to book tickets, click here
To discover savings on days out, attractions and theme parks, join the Family Pass, £1 for 30 days. Find out more here
MAKE YOUR OWN OUTDOOR ADVENTURES

Take on the RSPB Wild Challenge and challenge yourself and your family to travel under your own steam on journeys where you would normally take the car. Cut down on your carbon footprint by walking or cycling instead of using the car, help the climate and feel better for the exercise.
Wildlife has no choice but to use the power of its wings, fins and feet to move and some species make amazing migrations. Can you match a small proportion of their efforts in just a week?
You could match a painted lady butterfly by travelling a total of eight miles (they travel 800 miles from North Africa in the wild). Go a little further and match a waxwing by travelling 11 miles (they travel 1,100 miles from Scandinavia in the wild). Match a brent goose by travelling 19 miles (they travel 1,900 from Canada in the wild).
To find out more, click here
In winter life can be hard for wildlife – days are short and for many creatures finding enough food to survive takes up almost every hour of daylight. If you're looking to enjoy the great outdoors, take a look through and explore Wildlife Watch recommendations including seasonal nature spotting sheets, building a bird feeder and going on a litter pick.
Have a look at the Wildlife Trusts guide of their top five things to look out for when you're out and about, click here
Do something different and suggest a winter picnic to the kids. They might think you're mad at first but once you start talking hot chocolates and mulled apple juice, you might just get their attention. Find some hot food and recipe ideas from the Woodland Trust here

CINEMA NEW RELEASES
Sing 2 (28th January 2022)
The new chapter in Illumination's smash animated franchise arrives with big dreams and spectacular hit songs as the ever-optimistic koala, Buster Moon, and his all-star cast of performers prepare to launch their most dazzling stage extravaganza yet …all in the glittering entertainment capital of the world. There's just one hitch: They first have to persuade the world's most reclusive rock star—played by global music icon Bono, in his animated film debut—to join them.
The movie is showing in both dubbed and subtitled versions.
Japanese anime Satomi is fine being alone until an AI named Shion joins her class with a song and a promise to make her happy. While Shion's musical numbers and princess gowns don't quite pass as human, her antics bring Satomi closer to four other classmates. Together, they make memories worth saving, but even our most precious data can be erased.
Still showing Spider-Man: No Way Home, Encanto, Ghostbusters: Afterlife, Clifford The Big Red Dog, Belle
To discover exclusive cinema savings, join the Family Pass £1 for 30 days. Find out more here
VIRTUAL EVENTS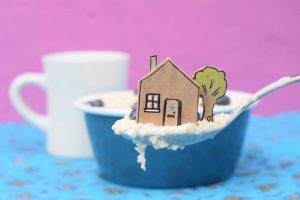 Sweet Porridge by Tony Light is an updated Grimms fairy tale with added fibre! A delicious adventure that gets messy. Explore a tiny tasty world created entirely from the fridge, the kitchen cupboard and the recycling bin!
Tiny Light is based in Oxford and makes imaginative and immersive theatre for babies and children with a focus on puppetry.
Aimed at ages 4 – 7. Tickets; pay what you can. To find out more, click here
Dive into the world of Shakespeare as a family in these fun and practical workshops. Choose from A Midsummer Night's Dream (5 – 8) years, The Tempest (5- 8 years) and Macbeth (9 – 12 years).
Tickets are £20. To find out more & to book, click here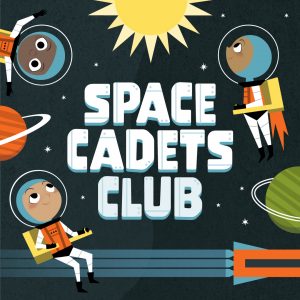 The National Space Centre's discovery team will be hosting two online space club sessions for kids.
Sessions will be 60 minutes and include talks, craft ideas, downloadable resources and engaging content to support home learning. Topics cover Biodiversity, Astronaut and Satellites & Earth Observations.
Aimed at ages 7 -1.Tickets £4
To find out more & book your place, click here
Stay in with Maths On Toast. If you could give the day a colour, what would it be? Perhaps it would be a rainbow of activities.
This session is all about having fun with data so why not join Maths on Toast to create a paper spinner to discover the colour of YOUR day!
Maths On Toast is a UK charity with a mission to make everyone, kids and parents too, positive about maths.
Aimed at ages 4+. To join the event for free and find out what you need to take part, click here
The Unicorn Theatre have re-released some of their favourite Unicorn Online productions including the animated wintry treat Huddle (aimed at ages 2 – 5) and Anansi The Spider Re-Spun, the adaption of the classic West African and Caribbean tales (aimed at ages 3 – 8).
Are you sitting comfortably? Then tune in here
ONLINE ANYTIME
Have a browse through Orchard Toys range of free, printable worksheets and activities that are fun and educational. With everything from numeracy and literacy activity sheets to craft ideas, colouring sheets and recipes.
Start browsing here
To discover exclusive Orchard Toys savings, join the Family Pass for . Find out more here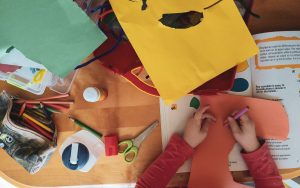 Enjoy some tree-filled inspiration that you can enjoy from home whatever the weather this half term. With seven activities to choose from including Nature Bingo, how to become a sounds collector and Top Tree Trumps.
Bring the trees to you here
TED-Ed is TED's youth and education initiative with a mission to spark and celebrate the ideas of teachers and students around the world.
TED-Ed Animations are short, animated videos about ideas that spark the curiosity of learners everywhere. These videos, paired with questions and resources, make TED-Ed Lessons.
There's a section for parents as well as students. Click here to find out if the ocean can run out of oxygen, how our brains process speech and what makes volcanoes erupt, plus find out more about Earth School here
Dig up some mud and then scratch in the surface to make a landscape or cityscape with Tate. To find out what you need and watch the video, click here
A Hoebble [pronounced hobble] is a guardian of the natural world. Whilst they are rarely spotted, these tiny creatures leave special markers so you can tell one is near: a pile of stones or their collected supplies of old spoons, leaves, and crumbs.
Go on an imaginative adventure with your child: welcome a magical creature into your home and experience the outdoors in a new way. It will be led by you in your home and can involve a journey outdoors, if possible.
To rediscover nature with the help of a special houseguest, click here
READ THIS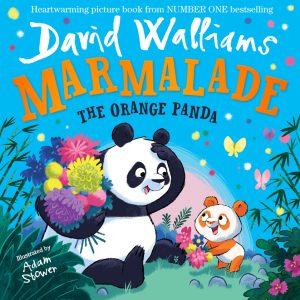 Meet Marmalade, the little panda who goes on a big adventure as he sets off to explore the forest one day to find where he belongs. Along the way, he meets all sorts of animals . . . until he sees he has come full circle and is back home with his mum, which is where he always did belong, of course!
Aimed at 5+. Find out more here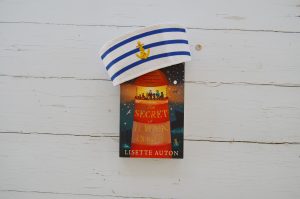 The Secret of Haven Point written by Lisette Auton, is a magical and enchanting debut novel that celebrates the joy of found families and the importance of inclusion and acceptance. The fictional Haven Point is beautiful and wild, filled with mermaids, magic, superstitions and a diverse cast of disabled characters who are celebrated for being exactly the way they are.
Aimed at ages 9 – 12. Find out more here
Get ready for this year's World Book Day celebrating its 25th anniversary! Taking place on Thursday 3rd March, find out this year's book for £1 selection, head over to Share A Story Corner where you can find video stories and activities, join the World Book Day Book Club with different books to inspire you every month, plus enjoy the free audiobooks and a new game of hide & seek helping to find children dressed up as their favourite book character.
Find out more here
MAKE THIS
Peruse through Eats Amazing Valentine theme snacks and treats for some Valentine hands on edible, tasty fun.
Be inspired here
Print out the British Libraries activity pack and embark on an adventure with Little Red Riding Hood, the cheeky Wolf and your own wild imagination!
To download the pack, click here
To be inspired by more book themed activities, including Axel Scheffler top 3 tips for budding illustrators, colouring sheets created by Quentin Blake, andJoseph Coelho poetry prompts, click here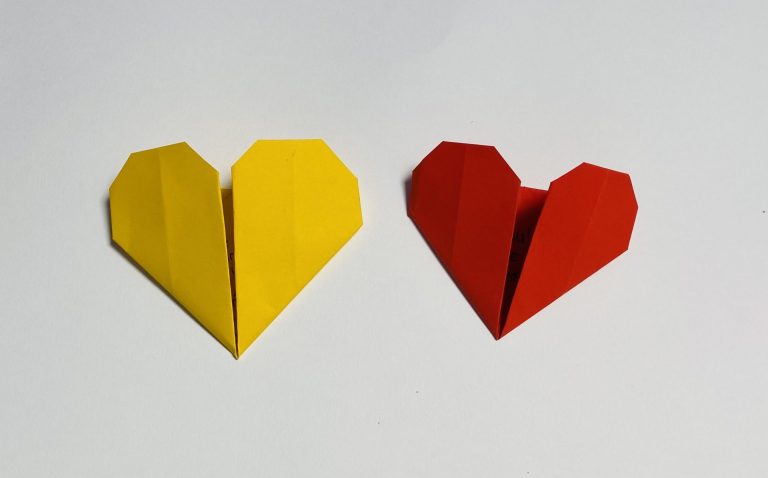 Make an origami heart with a special message inside. Discover some origami magic by transforming a 2D flat surface into a 3D shape made up of many different polygons. Just by folding paper!
Pop your creation in an envelope then post or deliver it to someone!
Get folding here
Try making a tower sculpture using spaghetti and marshmallows inspired by Sarah Sze.
Watch the video here
WATCH THIS
But do this first…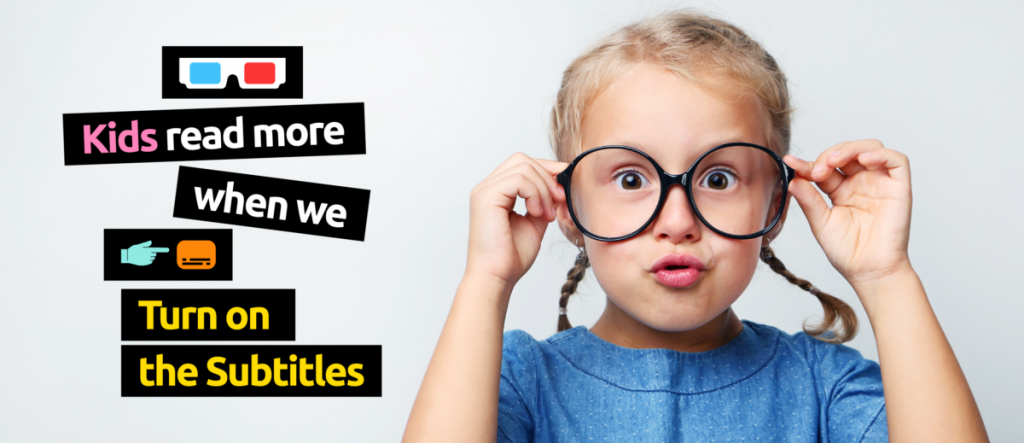 A relatively new campaign with a simple message – Kids read more with the subtitles on. Turning on the subtitles while children are watching television can double the chances of a child becoming good at reading, meaning that TV time becomes reading time.
Find out more here and turn on the subtitles!
Japanese anime: A year after losing her mother, a young girl learns that she must journey across Japan to the annual gathering of gods in the sacred land of Izumo.
The latest instalment in the Kingsman franchise, which serves as a prequel to the previous films and was released in cinemas this last Christmas. It serves as a prequel to those earlier outings, telling the origin story of how the 'gentleman's intelligence agency' first came into being.
More than thirty years after Will Smith, as the Fresh Prince, got his life flip-turned upside down, the beloved American sitcom is coming back with a dramatic reboot.
Set in modern-day America, Bel-Air is a new one-hour drama series that imagines the beloved sitcom The Fresh Prince of Bel-Air through a new, dramatic take on Will's complicated journey from the streets of West Philadelphia to the gated mansions of Bel-Air.
National Geographic documentary that follows the perilous existence of snow leopards and their cubs that are less than a year old.
LISTEN TO THIS
Get ready for Mission Imagination – the new series of the Puffin Podcast. Each episode will whoosh you a way to a different magical world created by a fantastic Puffin author. Hosted by the hilarious Babatúndé Aléshé, alongside two young Puffineers, there'll be a new adventure for each week. Find episodes 4 – 7 here; Puffin Podcast: Mission Imagination
MSNBC host and journalist Ayman Mohyeldin got a call from his old high-school buddy asking to cover his sister in law's death. She was one of the victims at the capitol riot. American Radical takes you through how Rosanne Boyland got entrenched in conspiracy theories that led her to that fateful day. The family, led by sister Lana, is seeking the truth as to what happened to her. But also to find closure on why she headed down that path in the first place.
What are the origins of cancel culture? How did we become such a divisive society? Jon Ronson does a brilliant job of rewinding topics like abortion, sex education, gay liberation and school curriculums. This series finds the strange and sometimes heartwarming examples of how things came to be. People who were on the front lines tell their stories. Whether you agree or disagree, Things Fell Apart takes you through what we can learn from these monumental moments that have shaped our culture. It's a beautiful learning experience.
DOWNLOAD THIS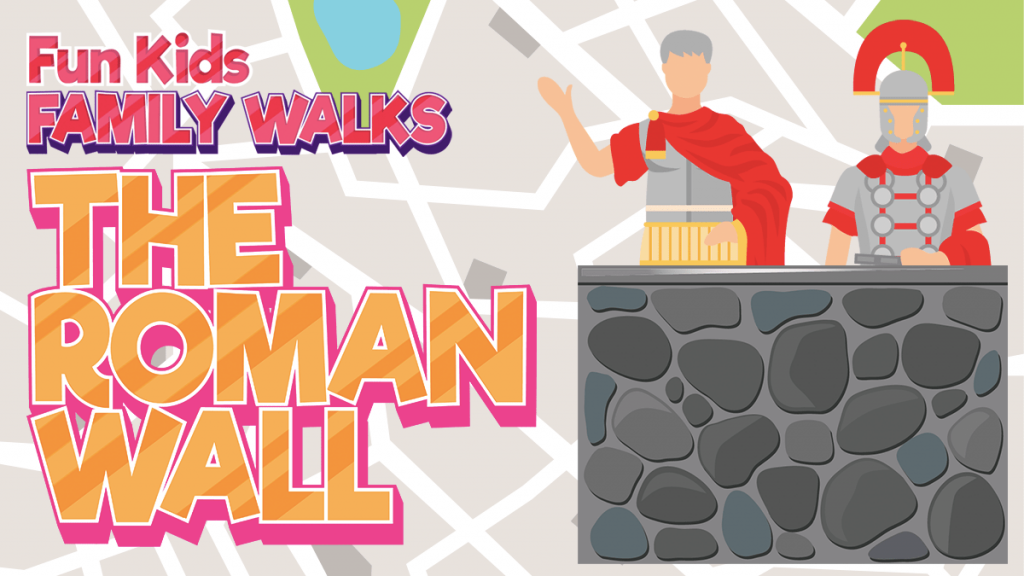 Walk The Roman Life, The Roman Wall, A delicious Food walk
Download the walk's accompanying booklet and listen to the podcast episode whilst you walk!
For example The Roman's Walk!
The Romans had a huge impact on Britain and a massive role to play in London's history! The Romans might have left London a long time ago but they left behind plenty of things that you can still see and explore today. From Roman Bath Houses to famous rocks, you're going to sniff out all the best Roman places around London in this walk.
Whether you live in a city or the countryside, have fun learning how to recognise your local trees with the Woodland Trust Tree ID app. Its' free to download and will help you identify the UK's native and non-native trees. It's an A-Z tree guide in your pocket!
Find out more here
Knowledge is power! And when 51% of the population go through the menopause finding guidance about what's right for your body during the perimenopause and menopause feels powerful.
Created by the renowned menopause specialist, Dr Louise Newson and the thousands of people who've shared their perimenopause and menopause insights, the free balance app allows you to track your symptoms, access personalised expert content, download a Health Report©, share stories in the community and lots more.
If you find our guide useful, please share Top Picks with your family and friends and sign up to the newsletter.
Brought to you by The LittleBird Family Pass – saving families money all year round. £1 for 30 days, join families like you here