Summer Guide 4/4 – Make This
Part 4 – Make This: To screen time at home or at the cinema, inspiring podcasts and hands on fun
It's great to be out and about, but sometimes you need some ideas and inspiration for having a bit of hands-on fun at home. Whether you've got friends and family over, need an afternoon activity, some holiday downtime ideas or a rainy day project, we've put together a handy guide of things you can make (and sometimes eat too!). From rubber band cannons to jelly boats, tie-dye to lantern jars, there's lots to get stuck into.

---
Read the rest of the series
Part 1 – In Person Events: For when you're out and about
Part 2 – Things to do Online: Ensure you never get bored
Part 3 – Watch, Listen & Do: Screen time at home or at the cinema, inspiring podcasts and hands on fun
---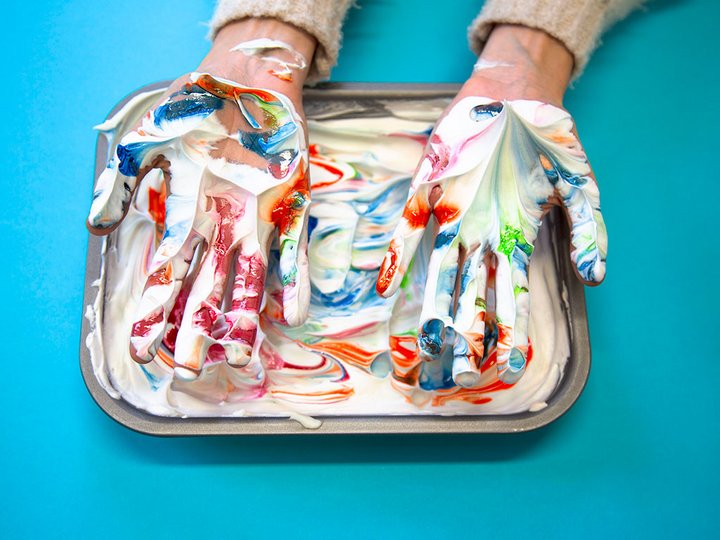 Head over to Tate Kids and make swirly patterned prints using multi-sensory shaving foam and find out what you need to make marbled paper with foam.
To find out how, click here
For more inspiration on things to make and create including friendship bracelets, a wave painting (and you don't need to be by the beach), a soundscape and a chocolate painting. Find them all here
Whether you believe in unicorns or not, you can believe and make, then eat Unicorn Bark! Watch the how-to-video here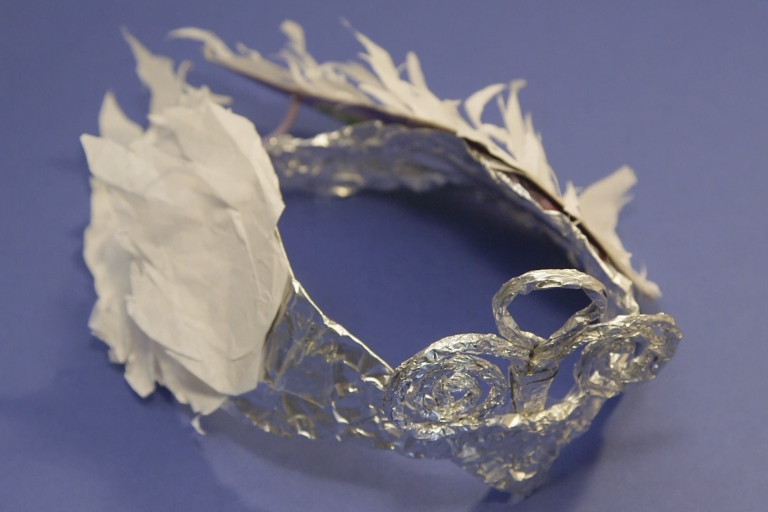 Explore the magical world of the theatre and creative education from home. Created when we were lockdown, this series offers tons of fun and creative activities that will get the kids singing, dancing and creating with all activities inspired by classic productions from The Royal Ballet and The Royal Opera including Swan Lake, Hansel and Gretel and Alice's Adventures in Wonderland.
Make your own Potion bottle, design your own set or costume, create your Drink me Dance, make your own headdress, or write a transformative poem or song. Each activity has age guidelines and exactly what you'll need to complete the task!
Pick and choose your favourites from this 12 week series or do them all here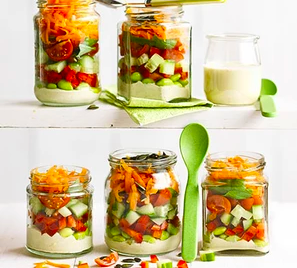 We all know that 'eating the rainbow' is important when getting our daily quota of fruit and veg so these layered salad jars are a fab way to get the kids involved – they can choose, design, build and then hopefully eat! The jars look great with an abundance of different colours so might also help getting them to try something new.

Get prepping here

Find out how to build rubber band cannons from crisp tins and drinks bottles, and use them to explore projectile motion… and knock down any target they can think of.

Learn about conservation of energy and how the mass, initial angle of launch and initial speed of an object affect the motion of a projectile.

For more hands-on experiments, including how to make giant bubbles, spaghetti towers and homemade lava lamps, head over to ExpeRimental

And check out Family Science Talks at the Royal Institute this August 4th – 25th on Wednesdays and Fridays, tickets from £10
Jelly Boats with Annabel Karmel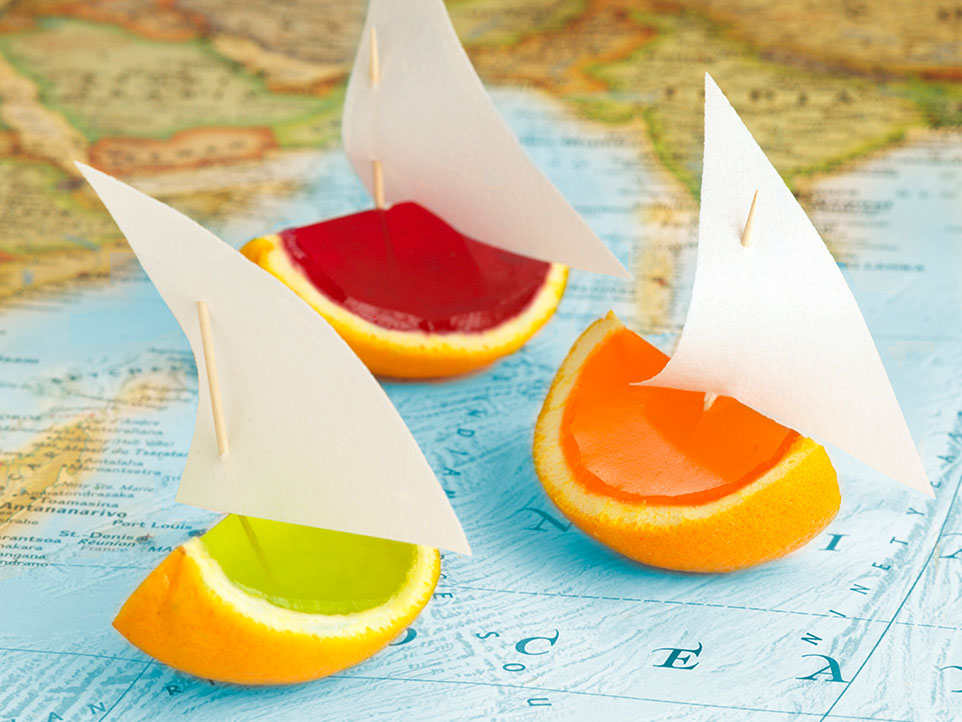 Using fruit molds for jelly is a fun and easy activity and Annabel Karmel uses orange halves to make cute little boats.

Set sail here

Growing your own natural sponges will provide you with a supply of more planet-friendly alternatives for your washing up and make a fun gardening project.

Natural loofah sponges come from the fruits of Luffa plants. When a luffa fruit dries out and is peeled, you are left with its fibrous interior, which can be used as a sponge. Watch the video and find out more here

To find out what's on at the Natural History Museum during the summer holidays, click here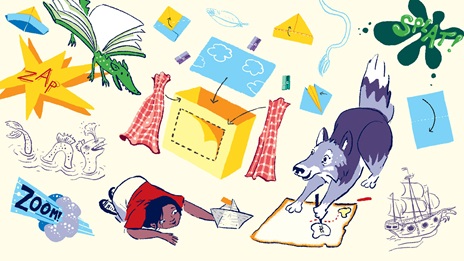 Print out the British Libraries brand new activity pack and embark on an adventure with Little Red Riding Hood, the cheeky Wolf and your own wild imagination!

To download the pack, click here

To be inspired by more book themed activities, including Axel Scheffler top 3 tips for budding illustrators, colouring sheets created by Quentin Blake, andJoseph Coelho poetry prompts, click here

To find out about the British Library's new exhibition, Paddington: The Story of a Bear, running until 31st July, click here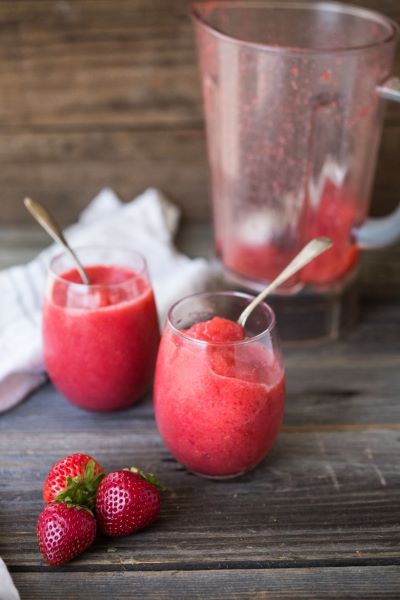 For a quick, easy and super healthy strawberry slushie that only uses three ingredients (I'm sure you can guess the first one!) try this recipe from Feasting at Home – it'll only take 5 minutes!

Get blending here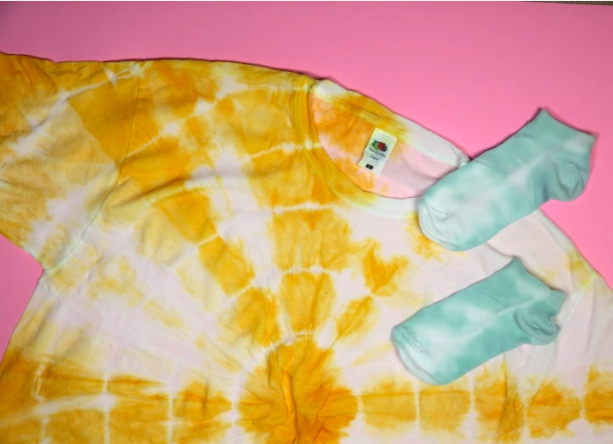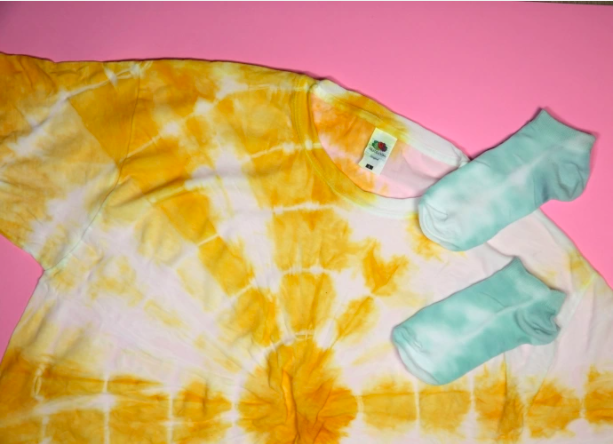 Add some tie-dye razzle-dazzle to your white cotton items using things you will most likely have lying around already. To make it both easy and sustainable natural dyes are suggested from things you will probably have already. Created for Canary Wharf this activity is guaranteed to brighten up your wardrobe
Get tie dying now with this free activity available here
And check out Canary Wharf's Summer Family Festival here running until 29th August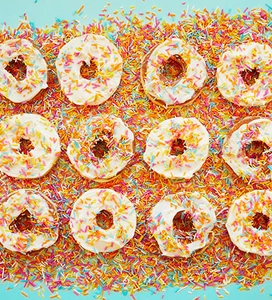 Of course this isn't a doughnut but it does look like one! A fun healthy snack that the kids can make and get as messy or as artistic as they want – and no cooking required.

Find out more here



Fun Palaces Tiny Revolutions has made a return for 2021 offering practical suggestions, tiny steps, that anyone can take to connect a little more in their local community or to simply pass time creatively in self-isolation. As we can now enjoy long summer days in the garden, try your hand at making these lantern jars that look particularly magical as it starts to get dark.

Download the PDF here and to find out more about Tiny Revolutions 2021, click here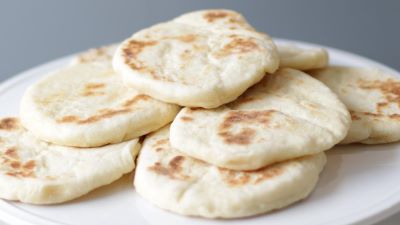 Flatbreads are brilliantly versatile and with only two ingredients required, quick, easy and fun to make. Once they're ready to eat, fold them, dip them, wrap them with your favourite foods or spreads and enjoy them sweet or savoury. Make a batch and pop some in the freezer for another meal.

Watch the video and get cooking here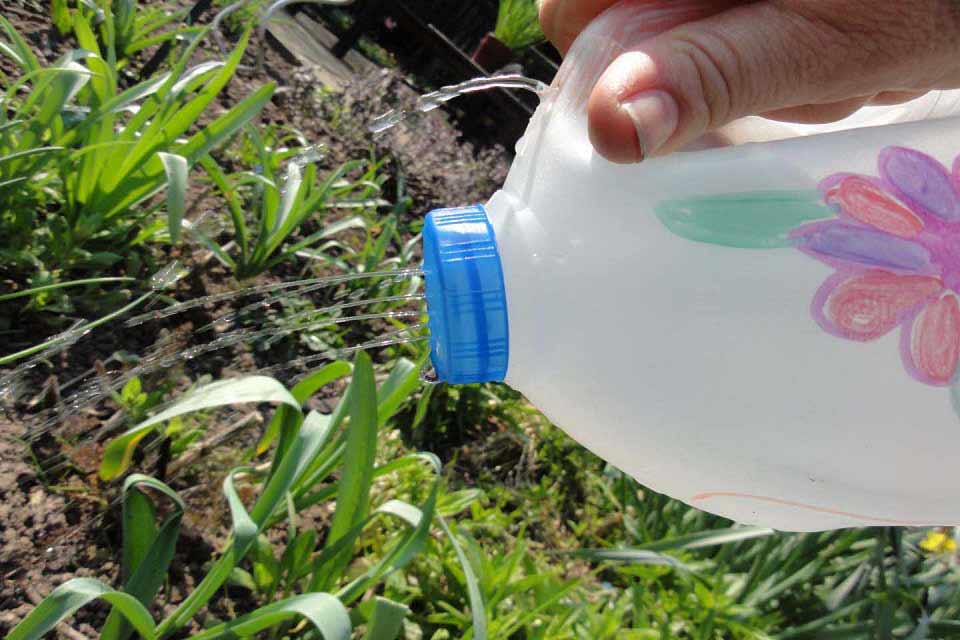 Whether you've been potting flowers, growing your own veg or are looking after established plants, in this weather, water is what they need! Find out how to make your own watering can with an empty milk bottle.

Find out how here

To find what's happening in Royal Parks during the summer holidays, click here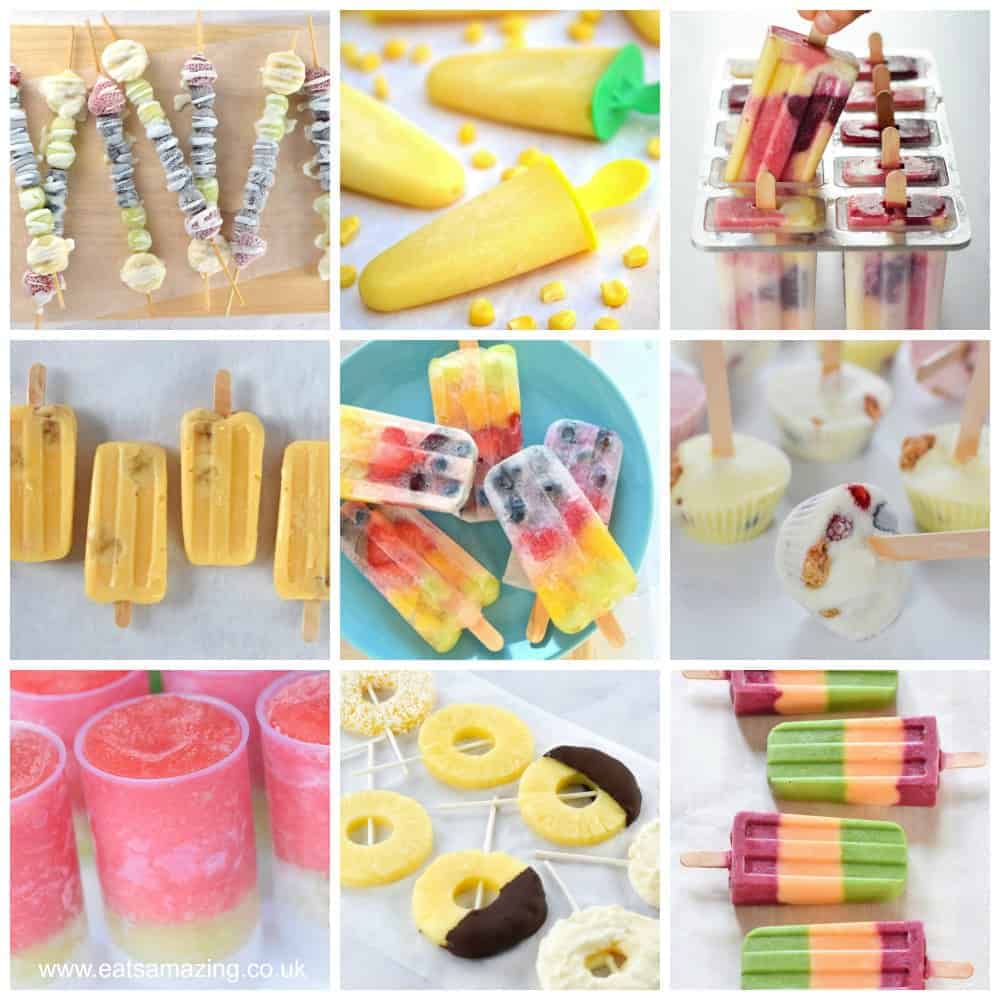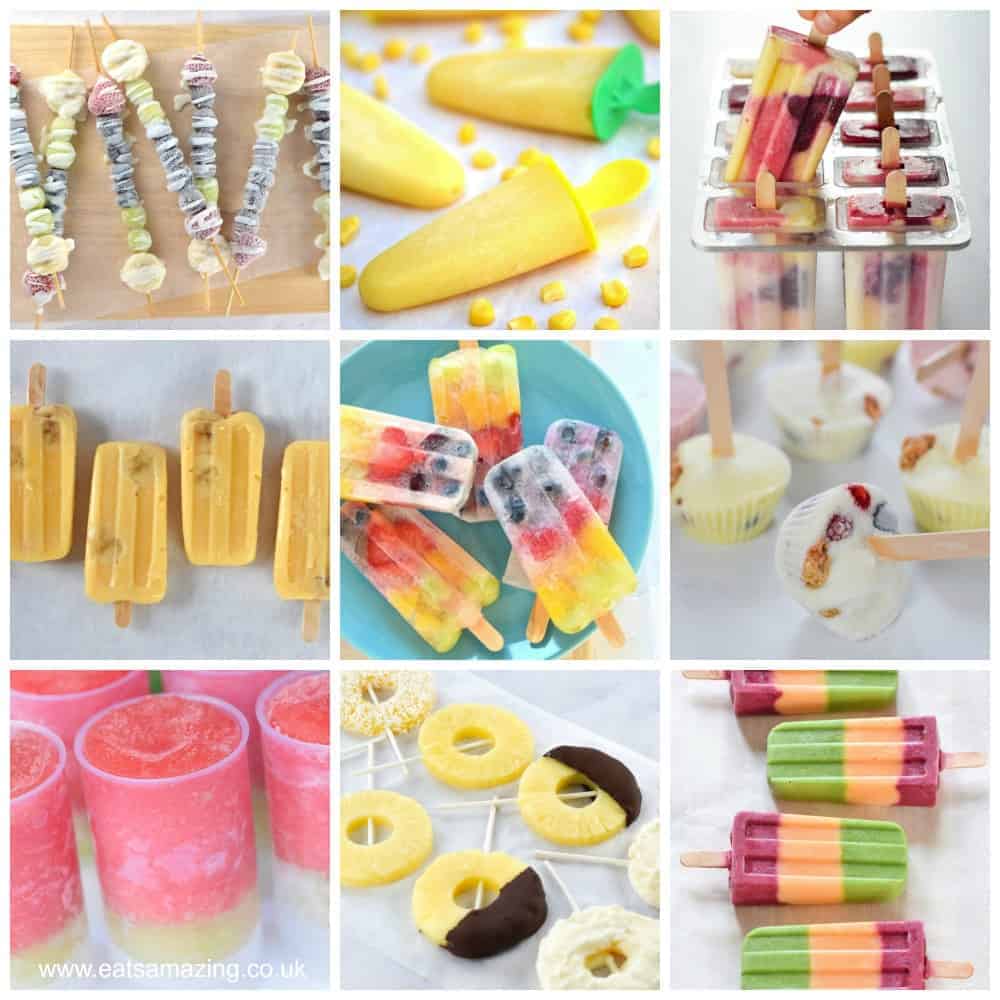 With the glorious sunshine set to stay (for a while at least!) it's time to stock your freezer with ice lollies. EatsAmazing have gathered together ten of their most popular homemade ice lolly recipes – easy, healthy and most importantly, tasty too.

It's decision time here

Brought to you by The LittleBird Family Pass – saving families money all year round. To find out how, click here
---
Read the rest of the series
Part 1 – In Person Events: For when you're out and about
Part 3 – Watch, Listen & Do: To screen time at home or at the cinema, inspiring podcasts and hands on fun
Part 4 – Make This Guide: From getting creative at home or wherever you are .
---