Summer Guide 3/4 – Watch, Listen & Do
Part 3 – Watch, Listen & Do: To screen time at home or at the cinema, inspiring podcasts and hands on fun
From trips to the cinema to see the summer blockbusters to the latest releases on TV, inspiring podcasts to ignite inquisitive minds and cool apps to download and play, there's lots to watch, listen and do wherever you are this summer.

---
Read the rest of the series
Part 1 – In Person Events: For when you're out and about
Part 2 – Things to do Online: Ensure you never get bored
Part 4 – Make This Guide: Getting creative at home or wherever you are
---
WATCH AT THE CINEMA

Hotel Transylvania: Transformania
July 23 – P
Drac's Pack is back, like you've never seen them before in the final chapter of 'Hotel Transylvania'.

G.I Joe: Snake Eyes
July 23, PG-13
A G.I. Joe spin-off centred around the character of Snake Eyes.
Snake Eyes: G.I. Joe Origins stars Henry Golding as Snake Eyes, a tenacious loner who is welcomed into an ancient Japanese clan called the Arashikage after saving the life of their heir apparent. Upon arrival in Japan, the Arashikage teach Snake Eyes the ways of the ninja warrior while also providing something he's been longing for: a home.

Old
July 23, PG-13
The horror-thriller from the M. Night Shyamalan's, director of 'The Sixth Sense' stars Gael García Bernal, Vicky Krieps and Rufus Sewell
Old is a thriller about a family on a tropical holiday who discover that the secluded beach where they are relaxing for a few hours is somehow causing them to age rapidly reducing their entire lives into a single day.

Jungle Cruise
July 30th, PG-13
Based on the theme park attraction of the same name, Jungle Cruise sees Dwayne "The Rock" Johnson as steamboat captain Frank, who teams up with Emily Blunt's eccentric scientist Lily as the two embark on a rollicking adventure down the Amazon to find the mythical Tree of Life.
The Suicide Squad
July 30, 15
Supervillains Harley Quinn, Bloodsport, Peacemaker and a collection of nutty cons at Belle Reve prison join the super-secret, super-shady Task Force X as they are dropped off at the remote, enemy-infused island of Corto Maltese in The Suicide Squad.
Free Guy
August 13th, PG-13
This action comedy Free Guy sees Ryan Reynolds play a bank teller who discovers that he's actually an NPC inside a brutal, open world video game.

No Time to Die
Bond, Sept 30th, PG-13
James Bond has left active service. His peace is short-lived when Felix Leiter, an old friend from the CIA, turns up asking for help, leading Bond onto the trail of a mysterious villain armed with dangerous new technology in No Time to Die.

WATCH AT HOME
But do this first…
Turn on the Subtitles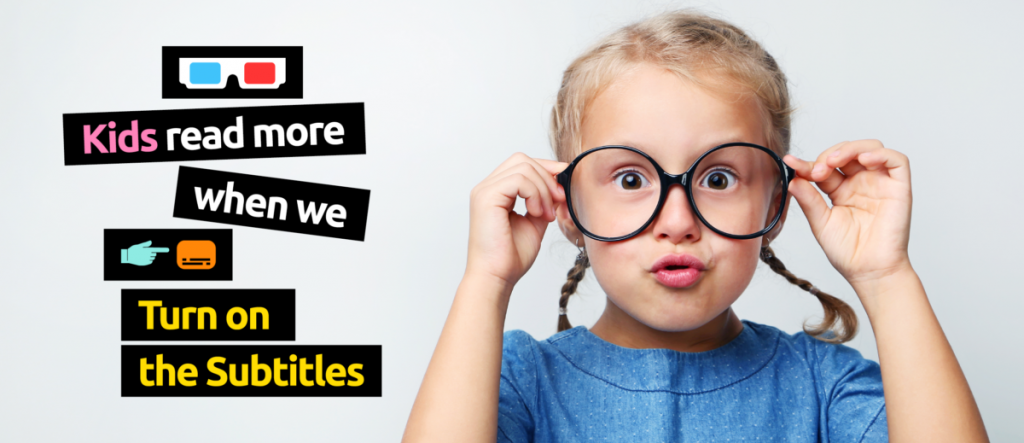 A relatively new campaign with a simple message – Turn on the Subtitles. Kids read more with the subtitles on. Turning on the subtitles while children are watching television can double the chances of a child becoming good at reading meaning that TV time becomes reading time.

Find out more here and turn on the subtitles!

Words Bubble Up Like Soda Pop
Netflix, July 21
Anime about a shy boy who expresses himself through haiku.After meeting one bright, sunny day, a shy boy who expresses himself through haiku and a bubbly but self-conscious girl share a brief, magical summer.
Behind The Attraction
Disney+, July 21st
Peek beyond the magic of Disney Parks to discover what's Behind the Attraction! F From the 1950s to today, from Jungle Cruise to "it's a small world" to Star Wars: Galaxy's Edge, Disney Parks attractions have amazed millions. And this is the story of how they did it.

Tolkien
Disney+, July 23 PG-13
Tolkien is a storyteller and part of a tight group of artists from whom he draws inspiration for his work. However, his work and relationship with Edith, his lover, is threatened during WWI.

Jungle Cruise
Theatres & Disney+, July 30th
Jungle Cruise will be available in theatres and on Disney+ Premier Access for an additional fee.
The Mysterious Benedict Society – Episode 8/Finale
Disney+, August 6th
Placed undercover at a boarding school known as The Institute, a group of orphans must foil a nefarious plot with global ramifications while creating a new sort of family along the way. Based on the bestseller by Trenton Lee Stewart which Time Magazine called "one of the best young adult books of all time,"The Mysterious Benedict Society" stars Emmy® Award winner Tony Hale in the titular role and features a standout ensemble of young actors.
Shaman King Season 1
Netflix, August 7th
Anime series based on the manga.

The Chair Season 1,
Netflix, August 20th, for the adults
Dramedy series starring Jay Duplass and Sarah Oh. Comes from Game of Thrones creators David Benioff and D.B. Weiss.At a major university, the first woman of color to become chair tries to meet the dizzying demands and high expectations of a failing English department.

The Loud House Movie 2021
Netflix, August 20th
Nickelodeon produced animated movie based on The Loud House series which sees the family go on vacation to Scotland.With his parents and all 10 sisters in tow, Lincoln Loud heads to Scotland and learns that royalty runs in the family in this global musical journey!

Diary Of A Future President,
Disney+, August 16th
Follows the highs and lows of Cuban American and future President Elena Cañero-Reed as she enters the seventh grade and recounted through excerpts from 13-year-old Elena's diary, this coming-of-age series follows Elena through the ups and downs of middle school which sets her on the path to becoming the President of the United States.

Cruella
Disney+, August 27th
Comes to Disney+.
LISTEN

Each Friday, join Molly Oldfield, the very first question writer (or QI Elf) on the BBC TV show QI and author of three books as she answers questions – with the help of experts from Neil Gaiman to the fish curators at the Natural History Museum – sent into the show by children around the world. If you're a kid with questions you want answered or if you want to learn interesting facts about life on earth, this is the award winning podcast for you.
Who names a continent? What is El Nino? How is silly putty made? These are some of the topics covered in the Stuff You Should Know podcast (which, incidentally, is brought to you by How Stuff Works). This American podcast is a great way to learn small bits of information that will make you smarter and feed your curiosity. The show notes for each episode contains lots of reference links and additional reading if you want to learn even more information about a given topic. Each episode is about 45 minutes and released weekly.

In the first episode of 140 Ideas, a new mini-podcast inspired by the publication 140 Artists' Ideas for Planet Earth, Tomás Saraceno invites us to listen to the spider playing its web at night inside our homes.

Anorak: the Happy Podcast for Kids invites children to voice the burning questions that they have about the world around them such as 'how do whales pee?" and "should every house have a jetpack?". These are answered by a global cast of guests ranging from rock stars to scientists, architects to ice cream makers. And there are jokes too!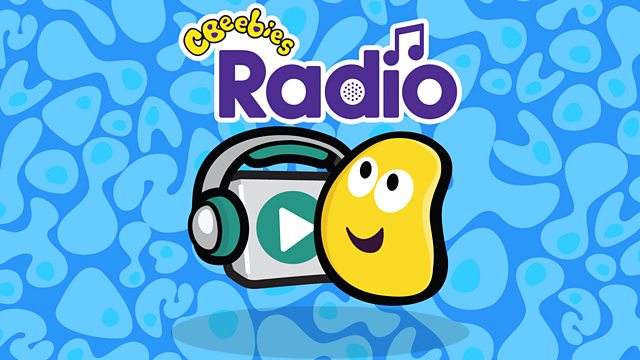 CBeebies Radio takes you to a world of sound and music, where you can share imaginative adventures and listen to stories with your favourite CBeebies friends and characters.
How To Fail With Elizabeth Day is a podcast that celebrates the things that haven't gone right. Every week, a new interviewee explores what their failures taught them about how to succeed better. From actors to reality stars, authors to Gloria Steinem! If you aren't already a fan you soon will be!

Listen here

Kids never stop asking questions, and now there's a podcast dedicated to just that. Andy Stanton, author of Mr Gum, and Carrie Quinlan, a radio 4 actor, host this very silly, vaguely educational show looking at issues such as farting, the history of cheese and why humans aren't stripy.

Comedian Lee Mack has long had an interest in Buddhism, mindfulness and the possibility of leading a more spiritual life. After a few years of dabbling in meditation, he feels the time has come to decide once and for all whether he should seriously seek spiritual enlightenment.
DOWNLOAD & DO

LEGO Life App
Kids can get inspired, share their creations with other kids, find interactive building instructions and much more in the LEGO Life app. All in a completely child-safe environment.
Free to download on the Apple app store and Google Play, or find out more here
My Very Hungry Caterpillar

Eric Carle's much-loved character, The Very Hungry Caterpillar™, is brought to life in a stunning 3D interactive app.
Care for your very own Very Hungry Caterpillar – playing together, help him explore, pick him up, or take a peek into his colourful toy box. You'll fall in love with your own Very Hungry Caterpillar as you enjoy a range of fun activities together. Hatch him from an egg, drag tasty fruits from a nearby tree, then watch as he eats them! And when My Very Hungry Caterpillar gets sleepy, just tuck him into his bed.

Find out more here

Draw Something Classic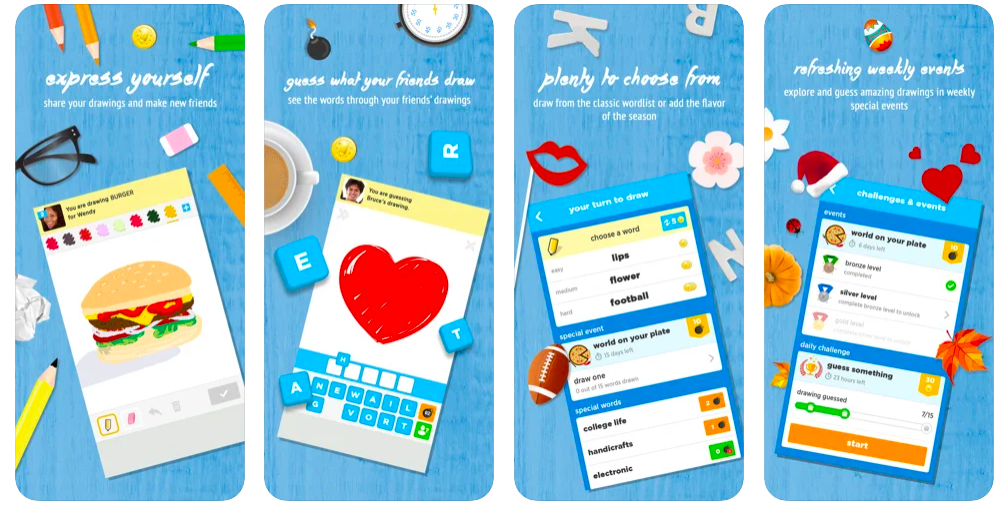 Like Pictionary, Draw Something is a draw and guess game you can share with family and friends, create works of art or a quick doodle – it's whether they guess correctly that counts.

Find out more here

Tom Gates Music App


Featuring music from Dog Zombies, Dude3, Plastic Cup and the Oakfield School Choir this fun-packed App includes amazing interactive features for learning, playing and singing.

This brilliant Tom Gates Music app puts you in control of the music. You can hear all the parts separately. You can learn to sing the songs – all the words are there. Then if you want you can switch the singer off and you can sing instead, like karaoke.
All the Dog Zombies tracks have special ukulele parts. There are videos on You Tube and lizpichon.com to show you how to play them. The app lets you slow the music down so you can start by playing the songs through really slowly. The better you get, the faster you can go till you get up to full speed.
And you can put any part of the song on a loop – so the bit you select plays over and over to help you get it right.

Fun Kids Family Walks

Fun Kids Radio have created a new podcast called 'Fun Kids Family Walks'. These are guided audio tours of some of the best places around that you can access for free.
The first set of walks are all based in London which has some amazing sites and history… you just have to know where to look.

You'll find walks based around these topics, and loads more, in the new series here

Fossil Explorer app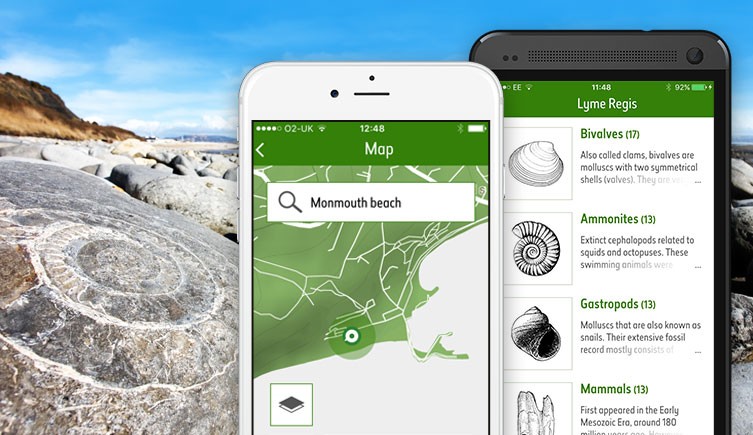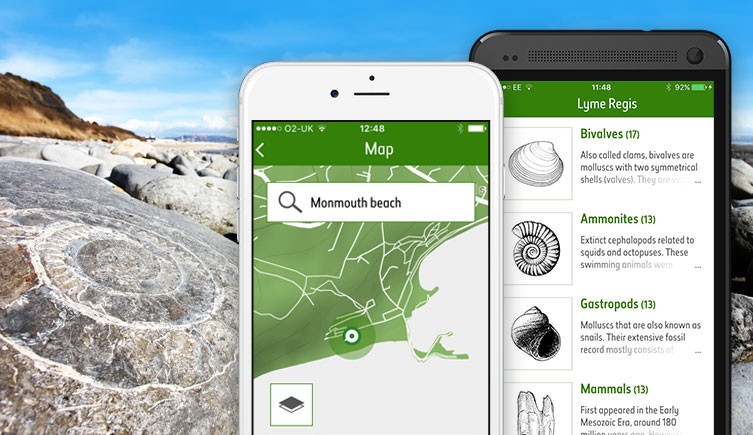 Uncover the ancient plant and animal fossils hidden beneath your feet. Download the free Fossil Explorer app. Perfect for days out and holidays!

Fossil Explorer is a field guide to the common fossils of Britain and will help you identify fossils based on where you find them.

Available for iOS and Android devices.

What3words
Never get lost again!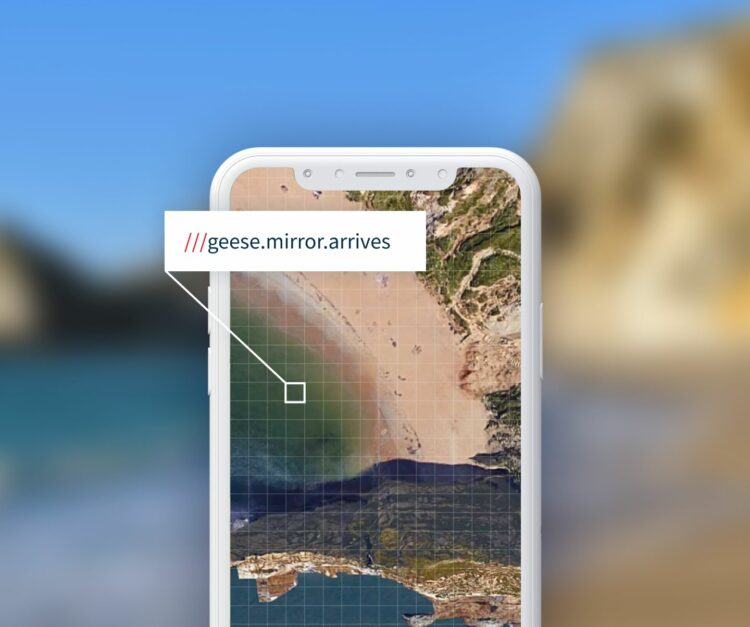 This is the easy way to find one another. When meeting in the park, in large green spaces.. Or indeed anywhere in the world!
And on a serious note police have urged everyone to download the smartphone app and they say it has already saved several lives…

With the what3words app, it's easy to find, share and save precise locations. Easily find a what3words address for anywhere in the world We have divided the world into 3m squares and given each square a unique combination of three words.

Brought to you by The LittleBird Family Pass – saving families money all year round. To find out how, click here

---
Read the rest of the series
Part 1 – In Person Events: For when you're out and about
Part 3 – Watch, Listen & Do: To screen time at home or at the cinema, inspiring podcasts and hands on fun
Part 4 – Make This Guide: From getting creative at home or wherever you are .

---