Summer Guide 2/4 – Online Events
Part 2 – Things to do Online: Ensure you never get bored
Wherever you are, all you need is wifi to access and enjoy our Top Picks of Things to Do Online. There are theatre shows you can stream, mini summer camps the kids can join, plus a whole host of great things to do online anytime from creative workshops, science experiments and online exhibitions to children's author interviews, circus fitness, stories, theatre and more – enough to last all summer!!
---
Read the rest of the series
Part 1 – In Person Events: For when you're out and about
Part 3 – Watch, Listen & Do: To screen time at home or at the cinema, inspiring podcasts and hands on fun
Part 4 – Make This Guide: From getting creative at home or wherever you are .

---
Based on the popular TV show, join the fearless Brainiacs as they take you on a breathless ride through the wild world of the weird and wonderful and delve fearlessly into the spectacular mysteries of science!

The most outrageous live science show with exploding dustbins, combusting microwaves, live daredevils stunts and all the experiments you're not allowed to do at home.

Aimed at ages 6+. Livestream Tickets £11.50

To find out more and book tickets, click here

To find out what's on at the Oxford Playhouse during the summer holidays, click here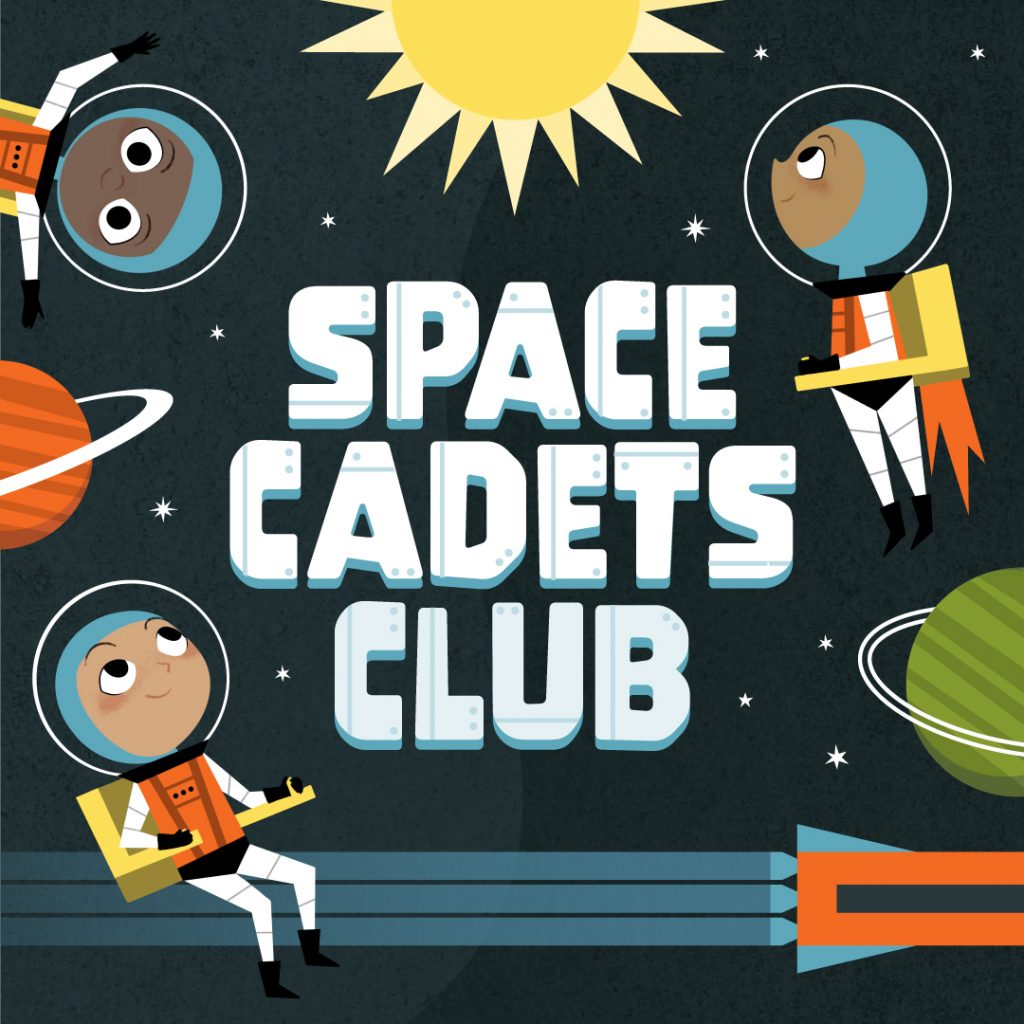 The National Space Centre's discovery team will be hosting three online space club sessions for kids.
Sessions will be 60 minutes and include talks, craft ideas, downloadable resources and engaging content to support home learning. Topics cover Biodiversity, Astronaut and Satellites & Earth Observations.

Aimed at ages 7 -1.Tickets £4

To find out more & book your place, click here
To find out what's happening at the National Space Centre during the summer holidays, click here
Don't just let your kids play Minecraft, get them coding with it. They'll be taught to code using Minecraft, in a block-based programming language (Microsoft MakeCode). There are lots online camps and sessions available, explore more here

Aimed at ages 7+. Ticket £35 per day with sessions running 9am – 12pm

To find out more and book a place, click here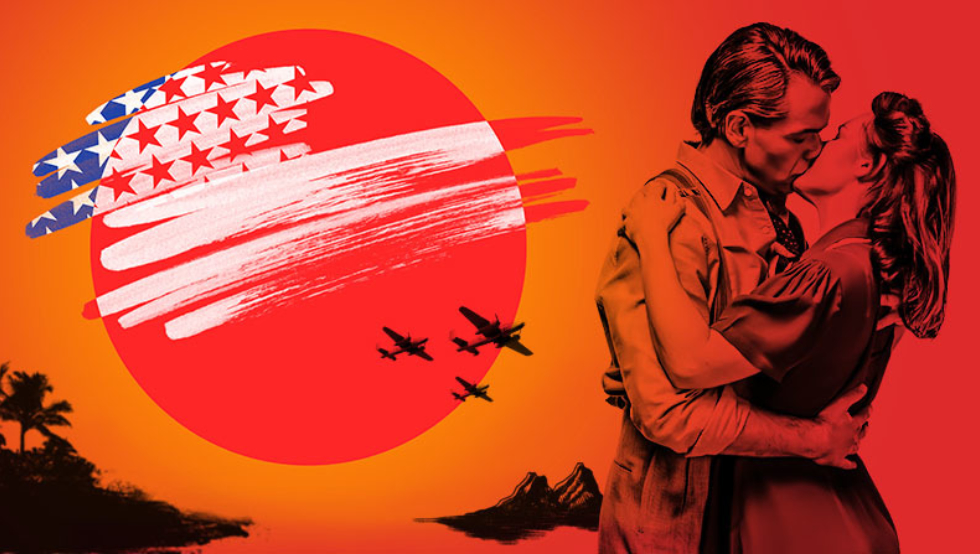 Stream Chichester Festival Theatre's production of Rodgers & Hammerstein's South Pacific. This much-loved, Tony and Pulitzer Prize-winning musical opened in 1949 to huge success, and boasts one of Rodgers & Hammerstein's most memorable scores, featuring songs such as Some Enchanted Evening, I'm Gonna Wash That Man Right Outa My Hair and Bali Ha'i.
Suitable for ages 12+. Livestream Tickets from £10 

To find out more and book tickets, click here

To find out what's on at the Chichester Festival Theatre during the summer holidays, click here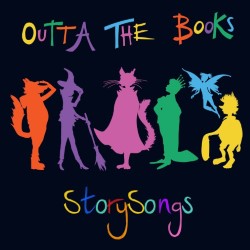 For the first time ever, the Edinburgh Fringe Festival (6th – 30th August) is offering both online and in person shows and performances.

Tune into Outta The Book, Witches, wolves, fairies, frogs, princes… and pop music?! It's time to think outside the books with a magical new musical! Set in the 2D world of books, we meet a motley crew of unsung fairy-tale characters who audition in a singing competition to become the voice of the Land of Once Upon a Time. Their mission… to save the world one fairy tale at a time. Hear your favourite fairy tales as you've never heard them before… as songs!! Warning: this spellbinding show may cause you to live happily ever after.

Aimed at ages 3+.Tickets are pay what you can with all ticket sales going fringe artists

To find out more and book tickets, click here

To find out what's on at the Edinburgh Fringe Festival, click here

Join an astronomer for a special young persons show featuring stories of the Moon and stars.

Held before the predicted sighting of the next New Crescent Moon, an astronomer will guide young and old alike through the night sky, highlighting Arabic tales about characters and creatures that people imagined seeing by joining together the bright stars in the sky.

Find out which stars astronomers still call by their original Arabic names and what some of those stars are famous for today. The astronomer presenting will also talk about the Moon and why it seems to change shape over the course of a month.

Aimed at ages 7+.Tickets £5

To find out more and book tickets, click here

To find out what's on at the Royal Observatory during the summer holidays, click here

Get set for a virtual swim in NHM Wildlife Garden pond and find out the variety of wildlife that inhabits these environments. From metamorphosing tadpoles and burrowing-building caddisflies to water-loving beetles and floating water lilies. Join Ecologist Sylvia Myers, a Science Educator, and Alastair Hendry to meet the animals and plants that give life to ponds. Join here

If you can't catch this live, find the talk here along with lots of other past talks covering subjects including dinosaurs, sharks, volcanoes and plants that bite back! Get comfy and click here

To find out what's on at the Natural History Museum during the summer holidays, click here
Help celebrate the Charles Dickens Museum's new family friendly exhibition, More! Dickens, Oliver Twist and Stories of the City. Join this interactive guided tour exploring the home where this much-loved tale was written from the comfort of your own home. With lots of fun in store for every member of the family including games, objects to explore and even some acting!

Ticket price per family device: £6.00. To find out more and book tickets, click here

To find out what's on at the Charles Dickens Museum during the summer holidays, click here

From War Horse and Private Peaceful to The Butterfly Lion, master storyteller Michael Morpurgo has entranced generations with his heartfelt stories and remarkable animal tales. Watch this live event online as he talks about his two new tales about the animal kingdom. The Puffin Keeper tells the story of a life-changing friendship, a lost puffin, a lonely artist and how one event can change a life forever. While in A Song of Gladness, Morpurgo whisks you away on a journey through the animal kingdom, an adventure which encourages us all to value our place within the natural world.  This is a live event, with an author Q&A.

Aimed at ages 5+ Tickets: Pay what you can to watch online, available live, then on-demand until 23:59 on 30th September.

Find out more here

To find out more about what's on for families at the festival, online and in person click here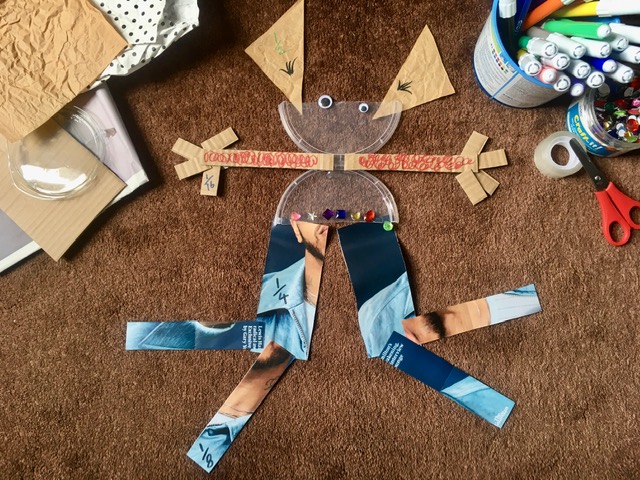 Stay in with Maths On Toast. Join Maths on Toast to learn all about fractions and create characterful Fraction Monsters out of unwanted rubbish materials from your recycling bin, or use simple plain paper!

Maths On Toast is a UK charity with a mission to make everyone, kids and parents too, positive about maths.

Aimed at ages 4+. To join the event for free and find out what you need to take part, click here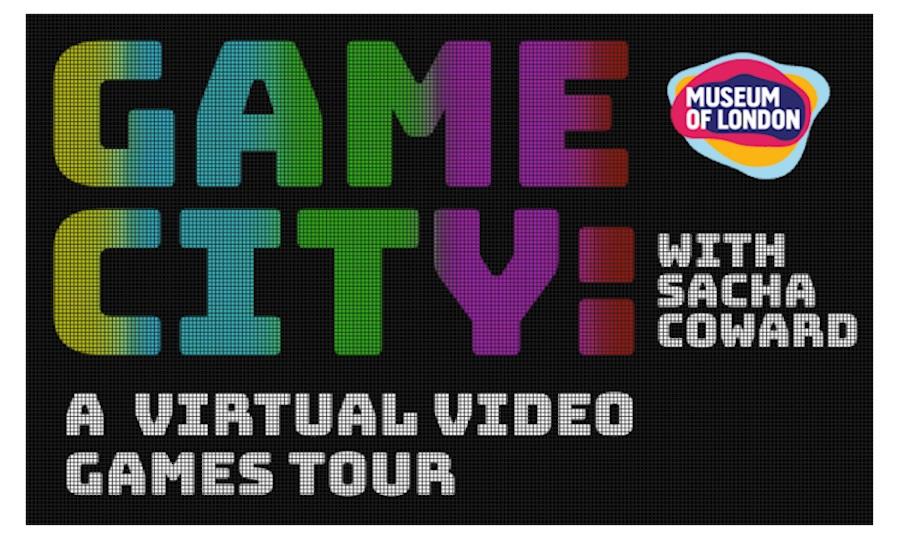 Take a virtual tour around the Museum of London galleries to hear stories behind some well known video games and their characters.

Along the way, take in some of the museum's own video games collection, from early text-based games to familiar favourites like Tomb Raider and Broken Sword. As you journey through the museum's galleries, hear some of the real stories behind favourite video games, and see some of the incredible artefacts that inspired them.

Ticket:£7.00. To find out more and book tickets, click here

To find out what's on at the Museum of London during the summer holidays, click here
ANYTIME….
Inspired by the RA's world class exhibitions, leading artists and architects and collections, you can find a range of creative activities for you and your family.
Learn How to make a stop frame animation, How to photograph, paint or collage a portrait, or How to collage colourful magnets and so much more with the RA's step by step guides!
To discover and be inspired, click here
With so many shows to watch and things to make,you'll be spoilt for choice on what to do first! There are activities for ages 3- 6 and 7 – 11 and so many shows to choose from including Clever Cakes, Flyboy & The Robot, The Little Prince and Stone Soup.
To explore, watch and make, click here
Little Inventors is a creative education organisation that inspires imagination by taking children's amazing ideas seriously. There are new inventive challenges posted each week, with over 200 challenges already available for you to explore and discover what sparks the inventor in you! If you can't decide, click on the random challenge button and have the decision made for you.
Take the challenge here
The National Literacy Trust challenges you to write your own "choose-your-own-adventure" game. Anyone who loves gaming knows the importance of a great story. The best video games use exciting plot lines that keep players hooked from start to finish.
Create your own game where players will be on a quest. You get to decide the setting, the obstacles they might face and the path to victory; will your players fight dragons on a fiery mountain or have they crash-landed on an unknown planet, with only one way to get home.
It's up to you!
Find out more here and to download your activity pack and get started, click here here
Based on Frances Hodgson Burnett's timeless book, this is an adventure to share at home, in nature, online. An interactive blend of audio, physical and digital experiences offers something for families to hear, see, do and share together. The Secret Garden Experience is a flexible adventure which can be enjoyed at any time, anywhere.

The experience, including 8 episodes & hand crafted secret box, is £25

Find out more here
Access World Book Day's World of Stories audiobooks for free.
Whether you're reading together with the family, or listening in your own time, find your next audiobook to tune into here. New titles have just been added like Dragon Mountain and Pizazz, so you can discover and find your new favourites. And note that all audiobooks will be taken down after 6 months so that new audiobooks can be added, so keep checking back!
Head over there now and click here
Although the Edinburgh Science Festival 2021 has ended, they have kindly collated lots of activities that you can do at home, with family and friends throughout the summer holidays.
Start exploring here
A series of at-home creative activities, developed in collaboration with Celebrating Architecture, offering a programme of design-based activities for home learning.
Get stuck into these creative activities exploring design, architecture and engineering. Find out how to make a paper city, design a vehicle for the future or make your own pasta empire.
Find out how here
Catch up with this series of interactive family shows aimed at ages 3-8 looking at the stories from opera and featuring music from Welsh National Opera's singers and orchestra members. You'll meet members of WNO Orchestra and Chorus who will perform some special tunes just for you, as well as people behind the scenes who tell you all about what it's like to work for a real life opera company including how wigs and costumes are made, how to do make-up, get the opera onto the stage and more.
Start watching here and discover some hands on activities here
Story Club is for anyone who loves stories! Using the power of your imagination, get ready to take yourselves on wild adventures around the world!
There are 12 mini magazines full of creative tasks to make stories, art, and play. Find out more, click here
TED-Ed is TED's youth and education initiative with a mission to spark and celebrate the ideas of teachers and students around the world.
TED-Ed Animations are short, animated videos about ideas that spark the curiosity of learners everywhere. These videos, paired with questions and resources, make TED-Ed Lessons.
There's a section for parents as well as students. Click here to find out if the ocean can run out of oxygen, how our brains process speech and what makes volcanoes erupt, plus find out more about Earth School here
Seven Stories, the National Centre for Children's Books, have digitised three of their exhibitions so that families can enjoy the stunning artwork, interesting facts and carefully curated exhibitions from anywhere in the world;
Twists and Tails – the Story of Angelina Ballerina,
Tiger, Mog and Pink Rabbit – A Judith Kerr Retrospective and Mystery
Magic and Midnight Feasts – The Many Adventures of Enid Blyton.
To start exploring the exhibitions, click here
To find out what's happening at Seven Stories during the summer holidays, click here
Made for the Big Bang Digital Festival 2020, BBC Gastronaut Stefan Gates and his daughter Poppy embark on a scientific adventure through the colours of the rainbow in a show filmed in the Gastrolab. Dedicated to key workers, the show is packed with spectacular, colourful science demos using glowing drinks, colour-changing breath, sugar explosions and edible insects. Stef and Poppy explore the visible spectrum and beyond, using infra-red cameras, UV lights, marshmallows and quite a lot of rockets.
Watch it here and to find out what else you might of missed, click here
The RSC Shakespeare Learning Zone offers loads of information about Shakespeare's plays. You'll find key facts, key scenes, pictures from past productions, videos of actors and directors working on and performing the plays AND find out about all the main characters and how they relate to each other. A great resource for those studying the bard.
Choose a play and get going here
Culture Mile London Play Packs are designed to encourage families to play creatively, in whatever way works for you. With ideas for a range of ages, there are things you can do together or alone – there are even some activities for grown-ups!
Be a scientist at home and find specimens where you live. Use your scientific skills, make observations, ask questions and look for evidence. Find out all your need to know to get started here and download your own Investigate recording sheet here
To find out what's on at the Natural History Museum during the summer holidays, click here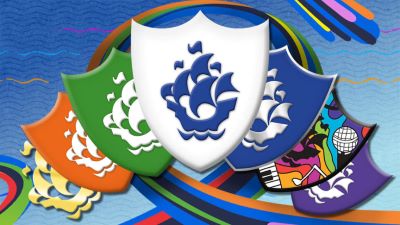 The Blue badge is the most iconic badge in the UK! Blue Peter aren't entirely sure how many have been awarded since launching in 1963, but reckon the number is in the millions.Find out which Blue Peter badge suits you best by taking this quiz or commit to owning all eight. Aimed at kids aged between 6 and 15, badges can take up to 10 weeks to arrive so it's a great project. Find out how you can own one too here

If you live with LEGO fans, issue them a 30-Day LEGO Challenge and let their imaginations run wild!
Sometimes, it only takes a little bit of a prompt to get the creative juices flowing. The prompts included in this printable LEGO calendar do just that! For each day, a specific LEGO building idea is presented from Building a Space Rocket for Nasa to building a treehouse.
There are a multitude of ways to use it: every morning say, have a race to complete it, take a photo of every creation and create a collage.
The world-famous museum has opened up a YouTube channel for Studio Ghibli fanatics to take virtual tours of the magical world.
On a normal day, you'd face stiff competition and queues for tickets to see the museum. But these videos enable anyone to get a peek. From the colourful artwork to the bright buildings, to a gorgeous nighttime view.
Then you can watch all the films again on Netflix. As for the first time in history, all twenty-one of Studio Ghibli's major films will be available for streaming online, as they'll be on Netflix over the course of the next few months.
For all your Marvel fans out there, Comixology are giving you the chance to read your favourite Marvel comics for free! Click here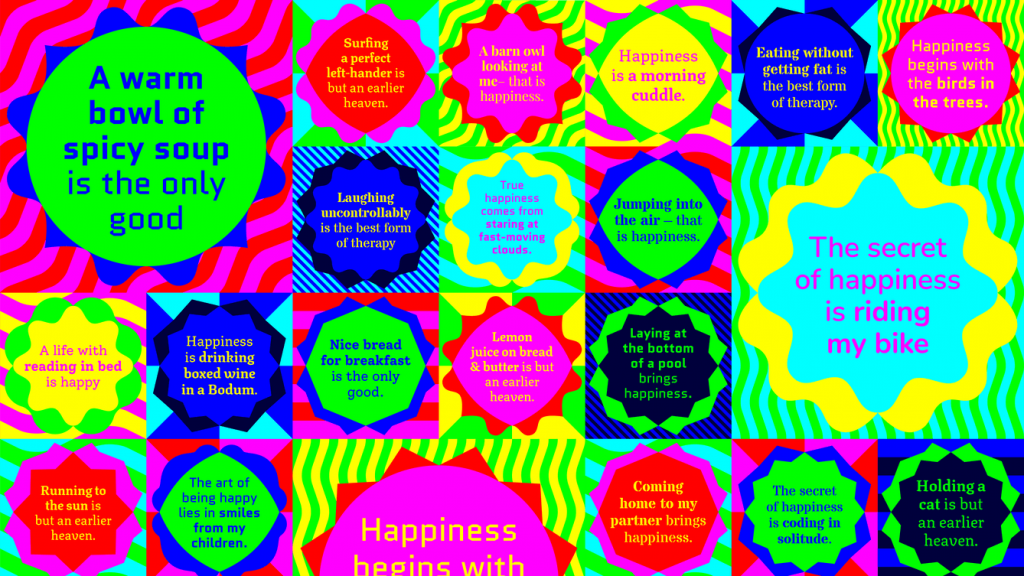 Part of the Wellcome Collection's On Happiness season (15th July – 27th February 2022)
use this emotional check-in device, by poetic data designer Stefanie Posavec, that playfully draws attention to small daily pleasures. Complete a questionnaire and in return receive a uniquely designed quote, which will be added to a growing archive of reflections on happiness.

To find out what your quote is, visit the Updating Happiness website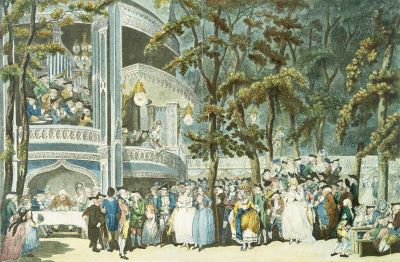 Museum of London Docklands asks, have you ever collected something to remember a day out and take it home as a souvenir? Why not create your own memory mobile, inspired by the fun of the Pleasure Gardens.
If you looked up at the sky on a clear evening in the 1800s, you might just spot a hot air balloon rise up over Vauxhall. Georgian London was home to the famous Vauxhall Pleasure Gardens – a spectacular place for the upper and middle classes to see and be seen. Entertainment for the visitors included music, acrobatics and a ride in a hot air balloon!
Find out how to make your own memory mobile here
To find out what's on at Museum of London Docklands during the summer holidays, click here
Part of get creative – Find out about Popping technique with Shawn Aimey as part of Rooting Hip Hop Theatre in Wales.
Rooting Hip Hop Theatre in Wales is a training programme for Welsh Hip Hop Theatre, for dancers, teachers and the community. Avant bring you Shawn Aimey. A UK Pioneer, to talk you through foundations and share his Popping knowledge.
Join in the workshop here
Spending time in nature not only boosts our connection to the natural world, it also helps our wellbeing. The National Trust has put together a weekly guide that aims to help us find time to connect with nature in our everyday lives. The guide is full of easy ideas to get you started – from looking up at the trees to walking barefoot in the grass.
Make nature part of your daily routine and download their guide here
To find out what's on during the summer holidays at National Trusts Houses & Gardens, click here
With over 4,500+ kid-friendly videos, and 10 – 15 new videos added each week, The Kids Should See This champions smart STEAM, history, and culture-focused content by museums, organisations, and creators who celebrate curiosity, collaboration, creativity, critical thinking, problem-solving, kindness, and other essential themes for all ages.
Be inspired here
Head to Towner Eastbourne and explore these weekly workshops with artist Rachel McGivern made back in 2020, available for you to enjoy at home any time you like. Watch videos and download illustrated guides to discover how to make mono-prints with just some felt tip pens, a plastic pouch and a damp sponge, learn out about a simple paper dyeing technique called orizomagami and then make carnival style decorations to brighten up your windows with colour and create pocket-sized concertina sketchbooks.

Explore more here

To find out what's on at Towner Eastbourne during the summer holidays, click here

The British Library's interviews…..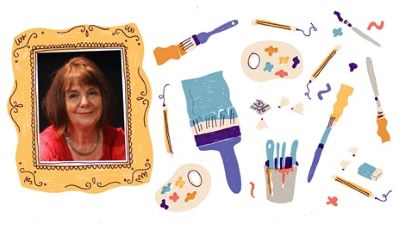 Explore the British Library's archives of interviews with some of our most well known authors, poets and illustrators including Jacqueline Wilson, Joseph Coelho, Quentin Blake to hear memories, gain insight, find out secrets and discover their top tips. Find them and more, click here
To find out about the British Library's new exhibition, Paddington: The Story of a Bear, running until 31st July, click here
Learning at home with Kew Gardens
Learn about plant and fungal science at home with Kew's curriculum-aligned resources for KS1 –⁠ KS5 to support kids learning, at home or at school. Get stuck into an array of fun challenges and be immersed in the world of plants and fungi with videos, games and challenges.
Start exploring here
To find out what's on at Kew Gardens during the summer holidays, click here

Explore the night sky using the Royal Observatory's online resources and make-and-do activities specially designed by astronomers, all from the comfort of your own home.
Browse through videos that show you how to make your own Solar System in a box, draw your own star-forming nebula with NebulArt or make a galaxy of your own with Galaxy Goo. Travel through these videos to discover what space is really like.
To find out what's on at Royal Museums Greenwich during the summer holidays, click here
Enjoy free downloadable family activities designed by illustrators. Invent clothes people might wear in the future, make your own comic by drawing from memory and turn odds and ends you find lying around the house into your own characters.
These activities are accessible, hands-on activities with step-by-step instructions and examples.
Find out more here
Created for lockdown but a great one for any time, especially in the summer holidays, watch this series and learn how to juggle, tightwire, hoop dive and more with the National Centre for Circus Arts.

Start with learning how to juggle and watch here
Our Home Story is an experience from the brilliant Punchdrunk. Created for families to enjoy together at home, it's a chance to get creative and enjoy storytelling and story writing.
Discover a locked book and meet Avery, a library guardian-in-training who might be able to help. Apparently the door to one of the departments is locked shut and Avery needs your help to open it…
This project includes two videos, a downloadable activity sheet plus a special reward for your writing. Aimed at ages 5 – 11. Punchdrunk are offering this experience for free, but if you're able to make a donation it would be very much appreciated.
Take part in this unique experience here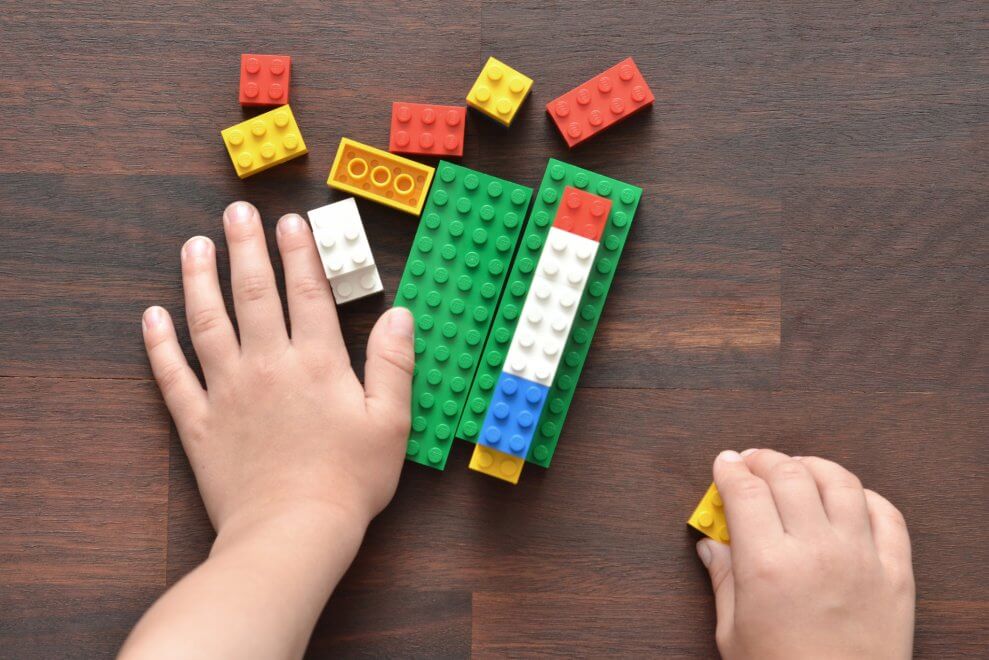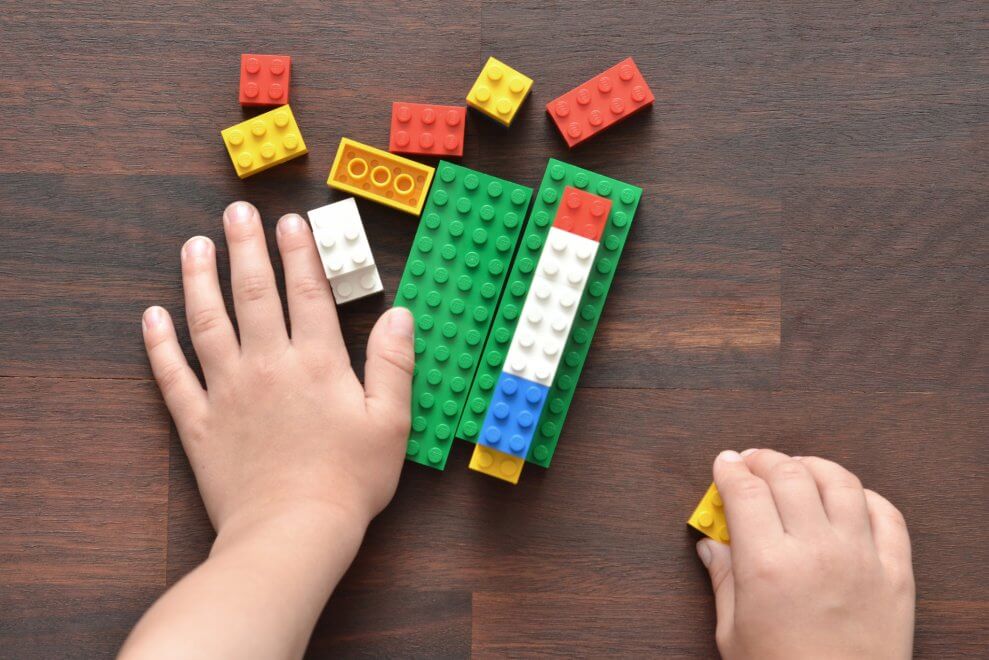 Get the kids up and moving with these ideas that create games and activities with LEGO. Get inspired with everything from cars and bats to dances and races here
Down the Rabbit Hole with Settle Stories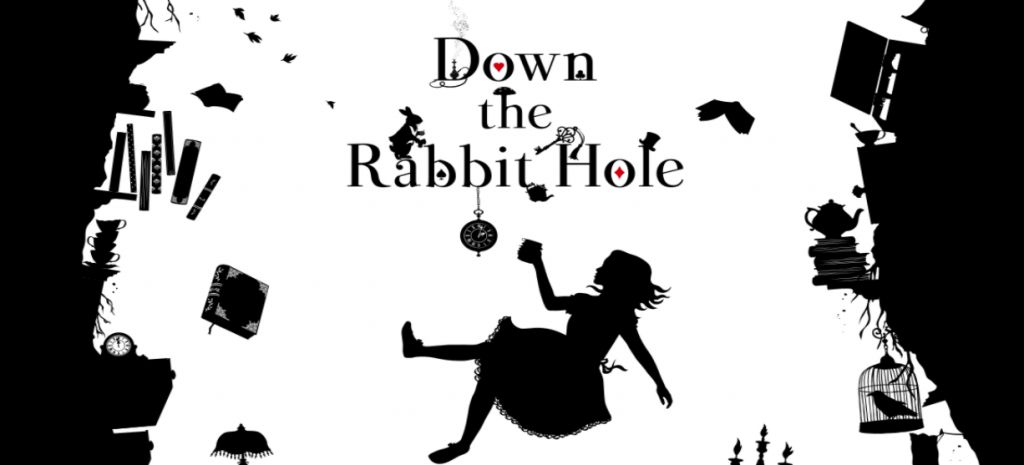 Inspired by Alice in Wonderland you are Lorina, Alice's older sister. Settle Stories have created an interactive adventure where you decide who you meet and where you go. The question is, can you find Alice?

Go Down the Rabbit Hole here


Make some playful portraits with this free activity book that features portraits of rebels, believers and dreamers; people who pushed against boundaries and got amazing things done. You can download the whole activity book here or find things to do, draw and make whilst you explore individual sitters including Malala Yousafzai, Nick Park and the Bronte Sisters.
To find out what's on at National Portrait Gallery during the summer holidays, click here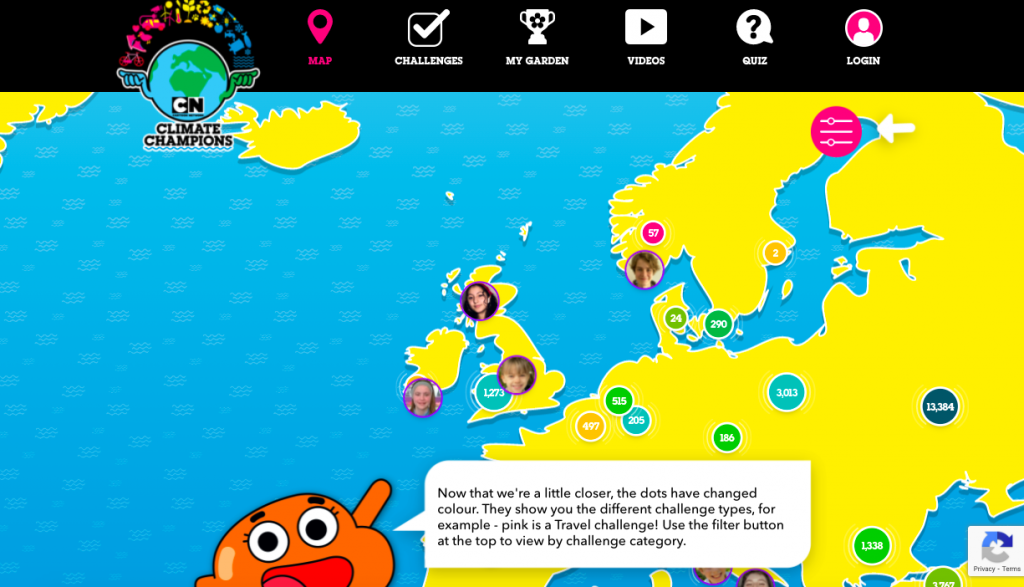 Discover tips on how to help save the planet and join in with these daily challenges, plus see
see how kids are taking on Climate Champion challenges in different parts of the world.

Find out more here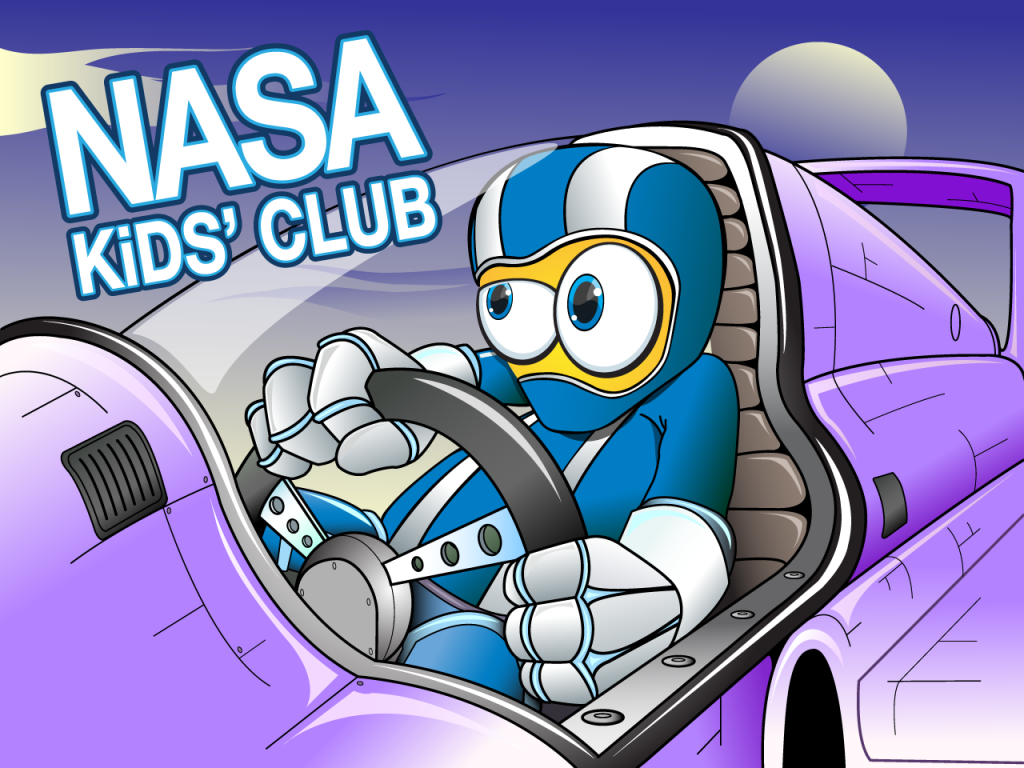 Check out NASA's Kids Club as you explore space through games and activities and learn about NASA too.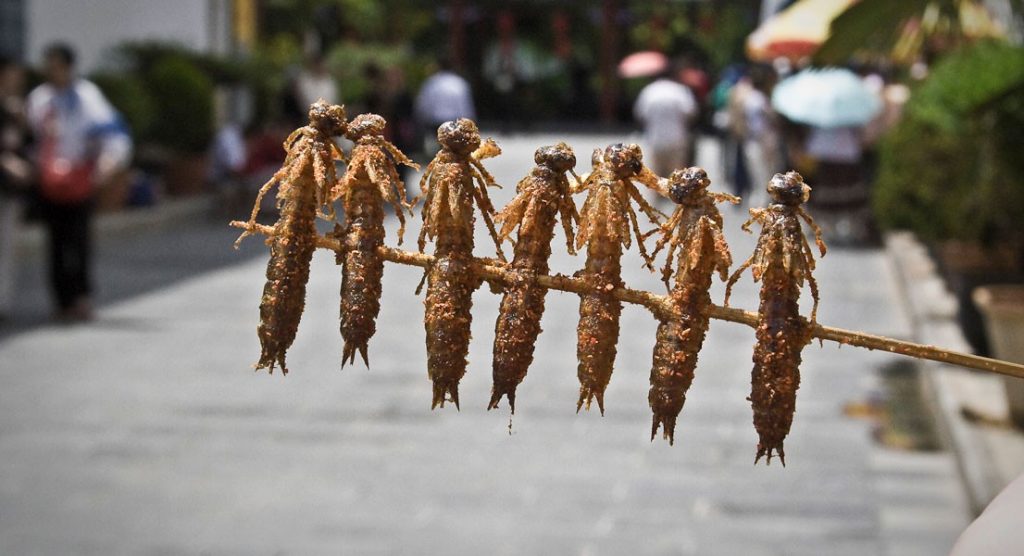 Jelly fish chips anyone? Next time you're having dinner together, why not have a chat about foods we might be enjoying (or not!) in the future.

With current farming, fishing and industrial practices having a negative impact on nature, the way we eat needs to become much more sustainable so discover what could become UK dinnertime staples of the future with the Natural History Museum.

Find out what's for dinner here

To find out what's on at the Natural History Museum during the summer holidays, click here

Madame Kalamazoo is a mysterious storyteller who arrived from the Blue Moon at the start of lockdown. She writes funny daily stories for children and will send them to you for FREE via the National Theatre by email. The magical thing about her stories is that they have your children in them as the main characters!
These imaginative stories have been written to help young people get through the unusual times we are living in, and to invite them into a community of children, all receiving their own special Kalamazoo adventures.
Choose from daily or weekend delivery brought to families by the National Theatre
Recommended for 5-11 year olds.
If you would like your children to be part of the growing community receiving their own special stories from Madame Kalamazoo, then click here to register now.
To find out what's on at the National Theatre during the summer holidays, click here

Brought to you by The LittleBird Family Pass – saving families money all year round. To find out how, click here

---
Read the rest of the series
Part 1 – In Person Events: For when you're out and about
Part 3 – Watch, Listen & Do: To screen time at home or at the cinema, inspiring podcasts and hands on fun
Part 4 – Make This Guide: From getting creative at home or wherever you are .

---