Summer Guide 1/4 – In-Person Events
Whether you're staying at home, staycationing or managing to get away, rain or shine, we have tons of inspiration for you.
If you're staying put this summer there's still so many things to get out and do this summer..from Dinos at Whipsnade Zoo and Jurassic Encounter to kids fun festivals at Kids Fest and 5 on the Farm. From fun challenges such as Ninja Warrior and I'm a Celebrity Get Me Out of Here to fairground fun, adventures and shows. We've included all the highlights from around the UK and London. So put the kettle on and get reading and booking!

---
Read the rest of the series
Part 2 – Things to do Online: Ensure you never get bored – all you need is wifi
Part 3 – Watch, Listen & Do: To screen time at home or at the cinema, inspiring podcasts and hands on fun
Part 4 – Make This Guide: From getting creative at home or wherever you are .
---
UNIQLO Tate Play
Tate Modern, London
24th July – 29th August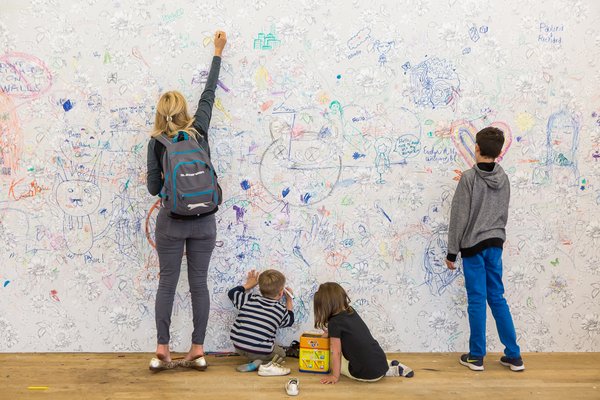 UNIQLO Tate Play is Tate Modern's new free programme of playful activities this summer.
Families are invited to help transform the floor of the Turbine Hall into a giant work of art at UNIQLO Tate Play: Mega Please Draw Freely. This project by artist Ei Arakawa will launch UNIQLO Tate Play. Inspired by the Gutai group – radical Japanese artists who wanted to change the world through painting, performance and children's play – everyone of all ages is welcome to scribble, doodle, sketch and become part of this mega artwork.
Find out more here
Zoorassic Park
ZSL Whipsnade Zoo, Bedfordshire
24th July – 5th September

Enjoy this immersive exhibition of life-size animatronic dinosaurs sure to thrill any dino-mad kids (and grown-ups). Time travel back more than 66 million years and come face-to-face with your favourite dinosaurs.

At Zoorassic Park experience first-hand how these giant creatures moved and behaved as you track down several different species of dinosaur. You'll learn why dinosaurs went extinct and how to save their modern-day equivalents from a similar fate. Plus there's a fossil dig pit and safari car track.

Plus, discover the Snorassic Park experience, available on selected weekends, offering guests a special, evening tour of the Zoo's dinosaurs after the zoo has closed to visitors, before spending the night camping under the stars opposite the dinosaur exhibit.

Tickets: Adults from £30.00, Kids from £19.50 (ticket prices include voluntary donation). Find out more here

And to find out about ZSL London Zoo's new exhibit this summer; Giant of the Galápagos, click here

Kids Fest
Lee Valley Park Farms, Essex
26th July – 3rd September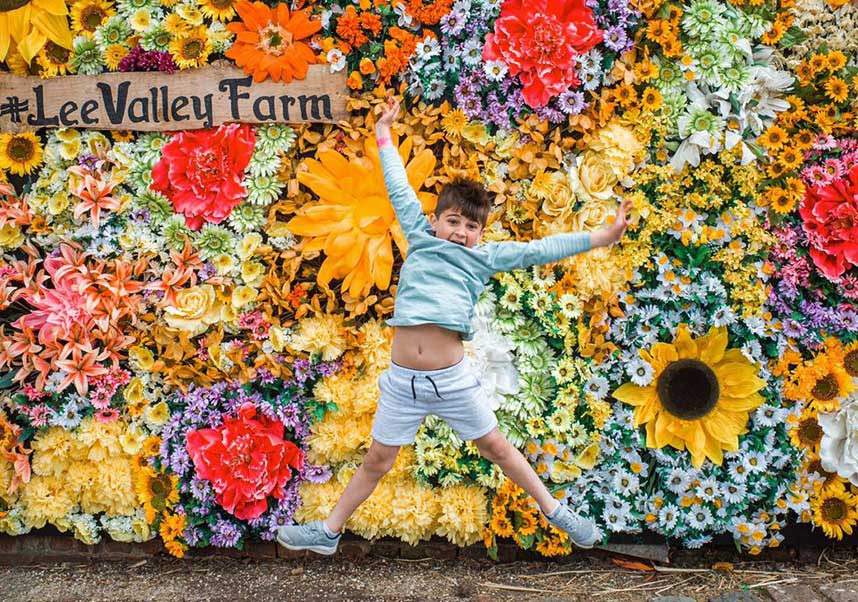 Kids Fest is like Glastonbury for Kids, everyday of the holidays! Enjoy a boogie at the Main Stage with music and entertainment. Get your festival sparkle on at our DIY Glitter Station, discover prehistoric Dinosaurs, fun walkabout Entertainment, dig for fossils, watch falconry and critter displays, plus there are Bouncy Castles too.

Tickets: (2 years+) £12.99

To find out more & to book tickets, click here.

Underbelly Festival
Cavendish Square, London
Until 26th September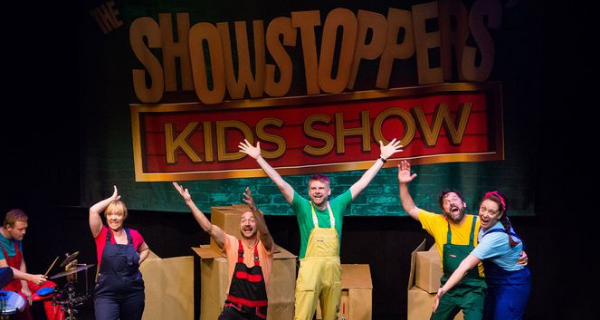 Underbelly Festival returns with a brand new home in Cavendish Square in the heart of Central London's Oxford Street District. Offering it's usual eclectic mix of shows you can enjoy cabaret, circus, variety and plenty of family entertainment, performed in the beautiful Spiegeltent surrounded by outdoor bars and delicious street food eateries.
The family programme includes acclaimed circus show and Edinburgh Festival Fringe mega hit Hotel Paradiso, CBBC's legends and Crackerjack presenters Sam & Mark's On The Road Show, legend of the silver screen Basil Brush, Showstoppers, Baby Loves Disco, Comedy 4 Kids and Shlomo's Beatbox Adventure for Kids.

Plus, Fun Kids Science Weekly – Live on 27th August and Fun Kids Book Worm – Live on 28th August.

Tickets from £12.50. Find out who's on and when here

Plus Underbelly Presents Wonderground at Earl's Court, until 26th September offering vintage rides, a city beach, shows and street food. Find out more here
Colourscape on Waddesdon lawns
Aylesbury, Buckinghamshire
28th July – 8th August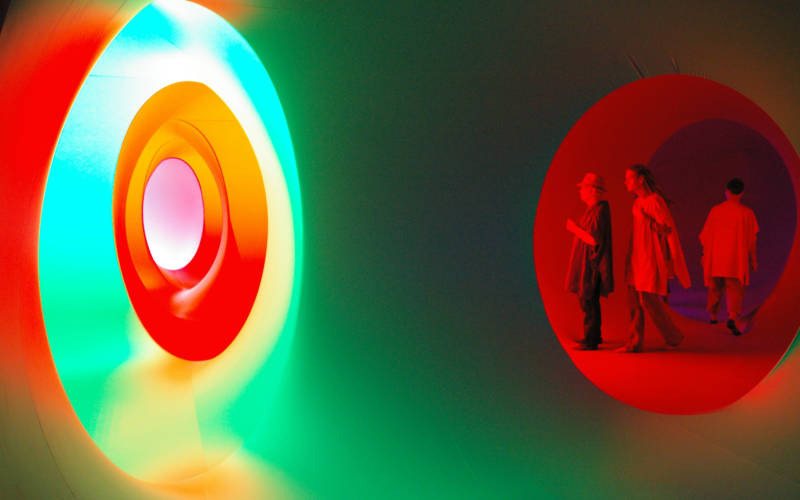 Immerse yourself in an endless labyrinth of intense light, colour, space and music in 56 interlinked chambers and encounter unusual musical experiences during your journey at Colourscape.
Each day there will be different music and dance performances – resident musician, Michael Ormiston, creates family-friendly free-flowing workshops for all on weekdays and at weekends presenting Hurdy-Gurdy, panpipes, dance, flutes from around the world and a spectacular theatre-piece with dance and costumes.
Tickets; Adult £6, Child £4 and normal grounds admission applies – Adults £12, Kids (ages 5 – 17) £6
Find out more here
KidZania's Wonderland
Westfield, London
Selected dates until 31st August
Step into a new adventure this Summer with KidZania London's brand-new experience, Wonderland!
Based on Lewis Carroll's Alice's Adventures in Wonderland, this immersive package allows children to adventure down the rabbit hole and prepare for the Queen of Hearts' Garden Party with six additional activities, a pre-recorded theatrical production and a sweet treat and drink!
Aimed at ages 4+ Tickets: Adults £31.00, Kids £45.00
To find out more & to book tickets, click here
To discover exclusive KidZania savings, join the Family Pass. Find out more here
Big Screen Gaming
Science and Media Museum's, Bradford
28th July – 5th September (every Weds, Sat & Sun)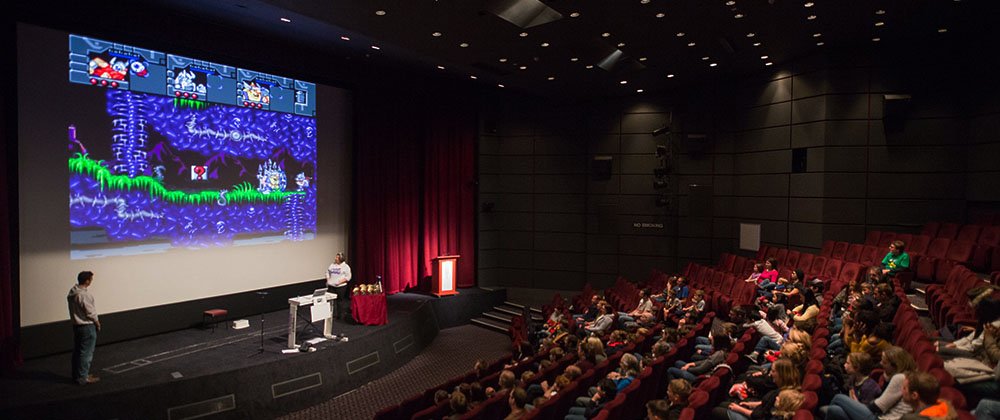 Have you ever wanted to play your favourite videogames on a cinema screen? Now's your chance! At Big Screen Gaming, team up, choose from a selection of great games and play together.
Offering more than 40 fantastic games, the specially curated selection includes Fortnite, Cuphead, Portal, Forza Horizon, Worms W.M.D, Untitled Goose Game and many more. Team up with family or friends, compete and play together.
Tickets £12 for a group of up to six people for a 30-minute session.
To find out more and to book, click here
Summer Evenings at Paradise Wildlife Park
Hertfordshire
28th July – 28th August

Head to Paradise Wildlife on Friday and Saturday from 6.30pm and see the animals settle down for the end of the day. Watch the sun set behind the lions and head over to World of Dinosaurs to see the T-Rex at dusk. Offering a unique experience to see the animals in a different light, there's entertainment promised too including wildlife stilt walkers and face painting.
Tickets £15, under 2's go free To find out more & book tickets, click here.

To find out more & book tickets, click here

UK Game Expo
NEC, Birmingham
30th July – 1st August

Now in it's 14th year, UK Games Expo is the largest Hobby Games Convention in the UK. Enjoy the chance to test new games that are still in the design phase of their production, watch miniature tournaments or get involved, watch a live show, visit the Viking Village and head to the family zone to play all kinds of games including role playing games.
To find out more & book tickets, click here

I'm a Celebrity…Jungle Challenge
Quayside MediaCityUK, Manchester
Opening 30th July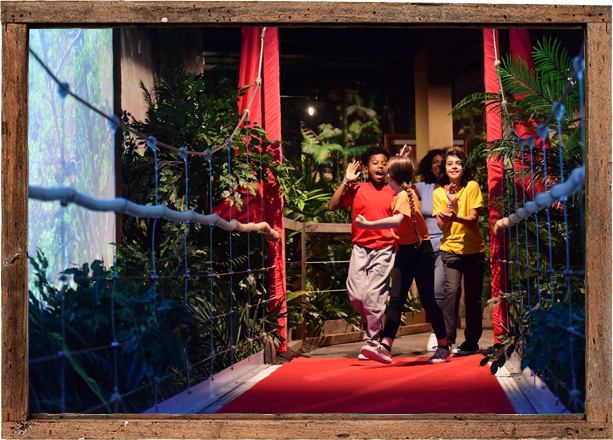 Expect an exciting mix of tasks and trials based around the iconic Main Camp, Croc Creek and Snake Rock in the ultimate jungle encounter in the I'm a Celebrity Jungle Challenge. Enjoy the action packed challenge through jungle zip-lines, tree top ropes course and vertical climbing walls.
Campmates will venture into the specially created jungle where you'll need to navigate a series of obstacles and challenges. Face your fears, test your nerve and agility, collecting as many stars as you can for your chance to be crowned "King" or "Queen" of the jungle!

Aimed at ages: 8+ Tickets Adults £30, Kids £27.50

To find out more and book tickets, click here

Kids Week
Various venues in London
1st – 31st August

During Kids Week, a child (aged 17 and under) goes free when accompanied by a full paying adult to shows throughout August. It's been set up slightly differently this year, so although it's the same great deal in terms of what you pay, instead of 1 full price ticket and 1 free kids ticket it will be presented as two half price tickets with additional children going half price.
Find out who's taking part, what's on and when here

Ninja Warrior
UK wide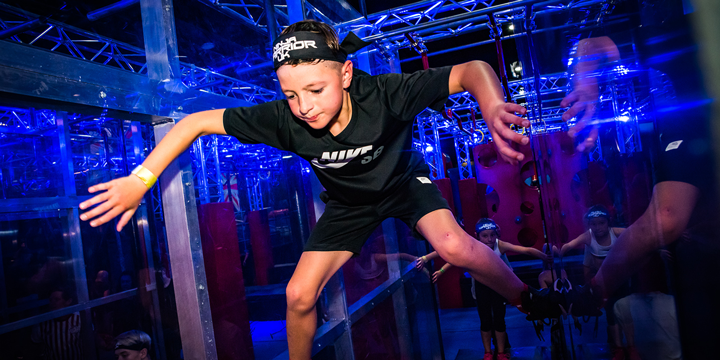 Inspired by the hit ITV show, Ninja Warrior UK offers supervised activity and fitness venues throughout the UK. You can climb, balance, jump and swing across different obstacles using and developing your Ninja skills. A great place for supervised family activities and for keeping fit.

Aimed at ages 5+, tickets from £12

Family Science
Royal Institution, Green Park, London
4th – 25th August, various dates

The Royal Institution is welcoming audiences back to its iconic London theatre this August for a series of lively and fascinating talks and shows covering everything from the curious ways in which maths holds absolutely everything together, to how science can save the planet. Gasps of wonder and explosions are virtually guaranteed!
Aimed at ages 7+. Tickets: Adults £16, Kids £10
To find out more & to book tickets, click here
The Fringe Festival
Edinburgh, Scotland
6th – 30th August
This year's audiences will be able to access a wide range of amazing Fringe shows through in-person events both outdoors and indoors, as well as scheduled online performances and on-demand digital shows. Check out the in-person events here and the online events here. They even offer shows for families and children.
To find out more & to book tickets, click here
Dino Snores for Kids,
Natural History Museum, Kensington, London
13th August, with further dates in the autumn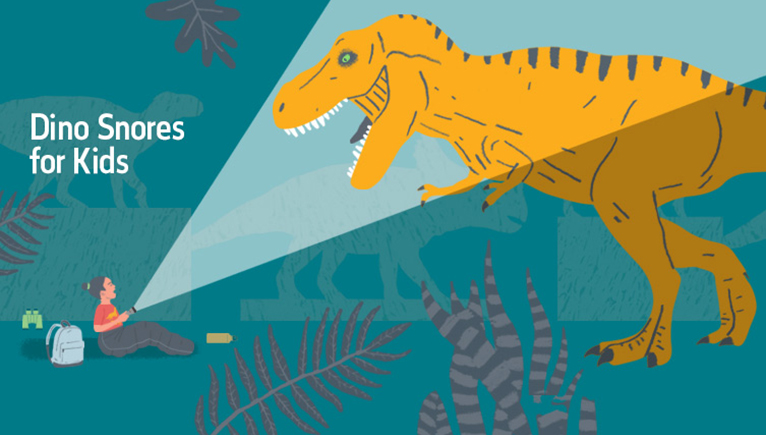 Have you ever wanted to have a sleepover with a giraffe? Or spend the night camped beneath a blue whale?
Head to the Natural History Museum for a night of exploration and adventure among the Museum's most incredible creatures.
After setting up camp in one of the NHM's galleries you'll be treated to an evening of awesome activities with plenty to learn and discover along the way. In the morning, breakfast is served bright and early and you'll discover incredible facts about the natural world in a trail around the iconic galleries before the Museum opens to the public at 10.00am.
Aimed at ages 7 – 11. Tickets start at £130.00 for 1 adult & 1 child.
To find out more & to book tickets for Dino Snores click here
CoderDojo
Science Museum, Kensington, London
14th August @ 11am & 2pm (ongoing every second Saturday each month)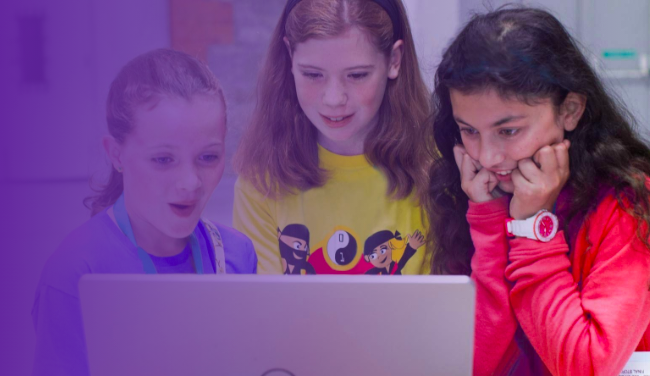 At CoderDojo choose what you want to create, go at your own pace, and decide how you like to work—on your own or teamed up. You'll find out how programming is useful and relevant to your everyday life and what skills you already have that programmers use.
For the first part of the session you can build a website, create an app or a game, and try out our robots, this is followed by a short show-and-tell session where you can share your projects with the rest of the group.
To find out more and book your free ticket, click here
While you're at the Science Museum, don't miss Wonderlab: The Equinor Gallery where you're inspired to think like a scientist. Ignite your curiosity, fuel your imagination and see the world around you in new and exciting ways. Day passes from £9.00, Annual passes (unlimited access for a year) from £14.0
Plus join Benedict Cumberbatch as he explores the mysterious and wild continent of Antarctica. Experience the breath-taking landscape, treacherous climate and incredible wildlife of the icy continent through the wonder of IMAX with Laser in 3D and immersive sound. Running until 5th September, tickets from £10. To find out more and to book tickets, click here

Monopoly Lifesized
West End, London
14th August
Monopoly Lifesized is an immersive, on-your-feet version of the world's favourite family game brand played on a 15m x 15m lifesized Monopoly board!Move around the giant board completing escape room style challenges to buy properties. All your favourite board game elements combined with state of the art technology.
Compete in one of a kind challenges for your chance to buy properties. Experience the thrill of trying to stage a heist in Mayfair, competing against a clock to build some of London's iconic buildings, solving a baffling murder mystery or stepping into the world of codebreakers.
Tickets £25 for Junior Board and from £53 for Classic, City and Vault Boards. Find out more here

Festival of Fairy Tales
Garden Museum, Lambeth, London
15th August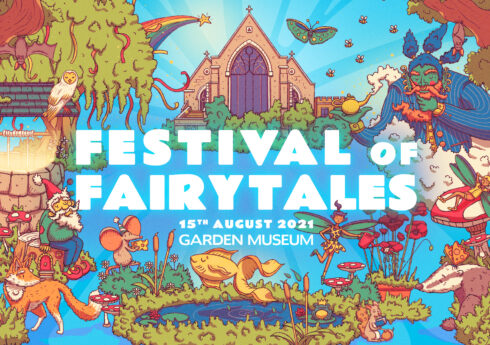 For one day only, the Garden Museum will be transformed into a wonderland of circus, storytelling, and magic. Set against the backdrop of the Garden Museum's home of a medieval church. Highlights include performances by contemporary Malawian folk band Nkomba, circus street performer Logy on Fire, and storyteller Lauren and the Storybox, and Originary Arts will be hosting a paper theatre, where children are invited to recreate the fairytale of the Golden Fish through collage.

Aimed at ages 4 – 10. Tickets £15 per person, under 2s go free.

Find out more about the Festival of Fairy Tales.

5 on the Farm
Yorkshire
28th – 30th August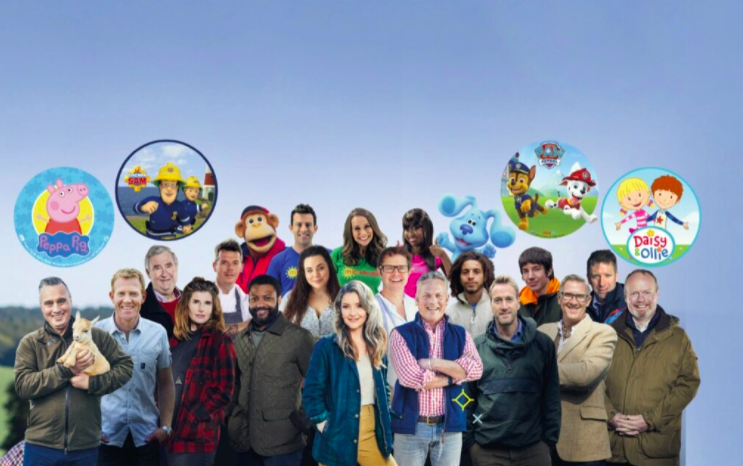 A brand-new family festival taking place at Cannon Hall Farm in Yorkshire over the August Bank Holiday weekend – 5 on the Farm.
Promising over 25 Live Shows on 7 Stages and featuring a huge line up of your favourite Channel 5 stars; see the animals, attend workshops, hear tales from the shows and watch live panels, Q&As and demonstrations.
To find out more & to book tickets, click here
WWT Giant LEGO Brick Animal Trail
London, Barnes
Until 4th September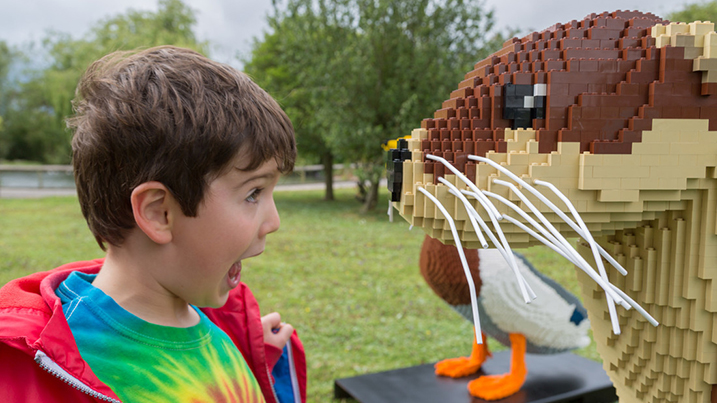 London WWT are welcoming back the brick animals this summer. , come along to find all the 14 characters. The UK's only collection of wetland animals made from the world's most popular toy. In total, 253,728 LEGO bricks were used to make them. There are 14 characters to discover including Lottie the Otter that took an amazing 120 hours to build with an incredible 15,500 LEGO bricks. All LEGO brick animals have been inspired by real species across the WWT centres.
Tickets; Adult £14.75, Kids £8.95 (Ticket price includes donation)
To find out more & to book tickets, click here.
To find out more & to book tickets, click here

Gifford Circus
Various locations
Until 13th September

Giffords Circus offers a magical nod to old fashioned circus with a glamorous twist. Step inside the tent into a colourful madcap world of acrobats, jugglers, horses, musicians, dancers and Tweedy the Clown.

Tickets from £15 for adults, and from £10.00 for kids.
To find out more, click here

Van Gogh Alive, the Experience
Kensington Gardens London, 4th June – 26th September,

Immerse yourself in the life and works of Vincent Van Gogh in this immersive multi-sensory experience. Having dazzled over 7 million visitors across 65 cities worldwide, Van Gogh Alive arrives in the UK this summer. Step into a thrilling display of over 3,000 inspirational images that transform every surface that surrounds you as you accompany Van Gogh on a journey through the Netherlands, Arles, Saint Rémy and Auvers-sur-Oise, where he created many of his timeless masterpieces.

Tickets from £14 for kids, £24 for adults Find out more & book tickets, click here.

Secret World of Plants
Kew Gardens, London
Until 19th September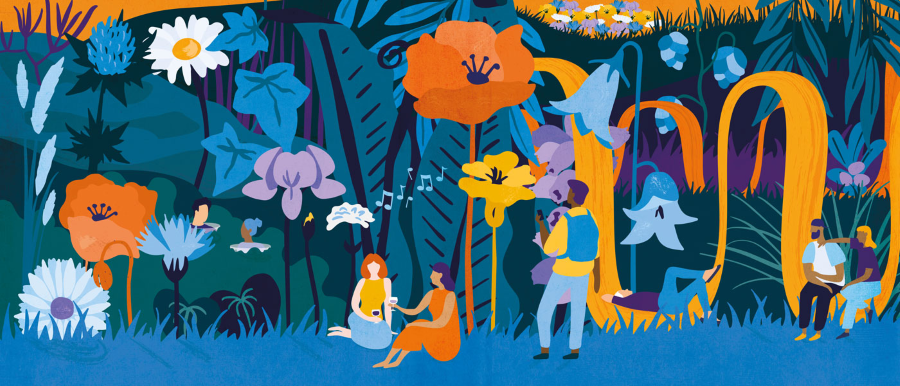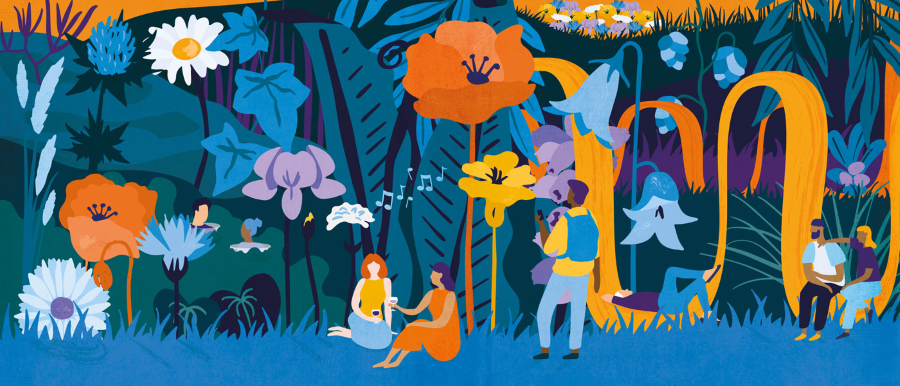 Enjoy immersive experiences and unique art installations as you discover the untold stories of Kew Gardens native plants and landscapes including plantscapes, tree listening, extinction songs and Please be seated, a monumental and playful seating installation. There's an interactive greenhouse puppet show based on The Little Gardener picture book.
Tickets £5 for kids, £17.50 for adults
To find out more, click here
And to find out about Wakehurst's Summer of Sound large scale installations, click here

Jurassic Encounter UK tour
24th July – 7th November
Making its UK debut in London at Grovelands Park 24th July – 10th August, then onto Birmingham, Glasgow and Leeds, Jurassic Encounter offers families an interactive installation of 50 life-sized animatronic dinosaurs from the Jurassic, Triassic and Cretaceous periods.
Visitors will walk a perilous path through grasslands and woodlands and come face-to-face with snarling, roaring and hissing dinosaurs amongst the trees, bushes and woods. Each dinosaur has robotic moving body parts and jaws opening wide, with realistic roaring sound effects.
Suitable for all ages. Tickets £14.47 for adults, £12.33 for kids. Use code LITTLEBIRD20 for 20% off tickets for London
Find out more here

Tyne Rising
City Stadium, Newcastle
21st & 22nd August

The River Tyne has overflowed its banks. Mysterious creatures and unknown forces are unleashed. The people of Tyneside must search their souls and work together to find out how to bring the world back into balance.
Through giant puppets, costumed ensembles, live music and landscape spectacles, this live performance by Moving Arts Parts promises a memorable outdoor experience for all the family in these extraordinary times.

If you can't get to the show in-person, you don't have to miss out. There's a recording streamed online on 31st August at 7pm.

Tickets from £30 for a standard bubble (1 to 6 people, including kids and carers)

​To find out more & to book tickets, click here

Borealis
Greenwich + Docklands International Festival
Greenwich 27th August – 5th September
Woolwich 9th – 11th September @ 8.30pm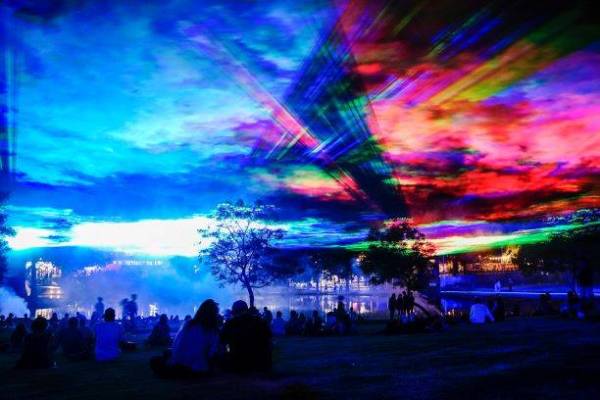 Part of the GDIF (27th August – 11th September), this spectacular installation will create the experience of the Northern Lights over two locations in the Royal Borough of Greenwich. Borealis offers a mesmerising "must see" moment of awe and wonder. Time seems to slow down as eyes look up with Dan Acher's incredible installation.

Free event, no booking required. To find out more, click here

To find out what is happening during the festival, click here

Backyard Cinema presents LA Nights & Miami Beach
Wandsworth, London
Until 29th August
Experiential cinema is back, courtesy of Backyard Cinema. Catch your first flight of the summer with Backyard Airlines as you're transported to the sun-kissed beaches of Los Angeles and Miami. Lay back into giant beanbags, stick your feet in the sand and experience movie magic in these stunning beachscapes. Offering tons of family favourites including Finding Nemo, Honey,I Shrunk the Kids, Back to Future, E.T, Little Mermaid, Coco and Sing plus new releases Scoob!, The Witches and – all you need to do is decide if you'd rather visit LA or Miami!

Tickets from £19.99. To find out more and book tickets, click here

To discover exclusive Backyard Cinema savings, join the Family Pass. Find out more here

Go Ape
UK wide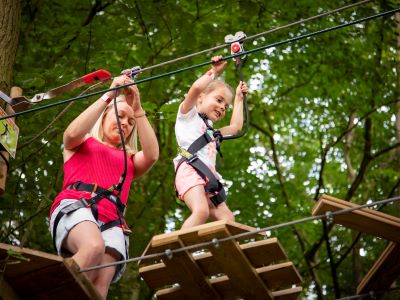 Head to the forest and have an outdoor adventure this summer with Go Ape. From Treetop Adventures for all ages that offer intricate crossings, wobbly bridges and zip wire finales to Net Adventures that promise treetop bouncy nets linked by walkways 30 feet above the forest floor, inflatable balls and super slides.

Tickets from £23. To find out your nearest location and to book, click here

To discover exclusive Go Ape savings, join the Family Pass. Find out more here

BRICKLIVE Fantasy Kingdom
Wolverhampton Arts & Culture
Until 5th September

Explore the magical land of the Brick Kingdom and join Princess Lunette and her friend Evaine the Hunter on an epic fantasy quest.

BRICKLIVE Fantasy Kingdom is a touring exhibition of sword and sorcery, comprised of life-sized models made from colourful toy bricks. As you explore the exhibition you can find out more about how these impressive models were made. Beside each model is an information card detailing how many bricks were used in its construction, how many hours it took to create and you can watch time-lapse videos showing how some of these models were made.

Wolverhampton Art Gallery has collaborated with Midlands-based professional storyteller Cath Edwards, who has crafted a unique tale you listen to as you move through the exhibition.

Tickets; £4.50, Under 4's go Free

To find out more & book tickets, click here

The Luna Cinema
Over 50 locations across the UK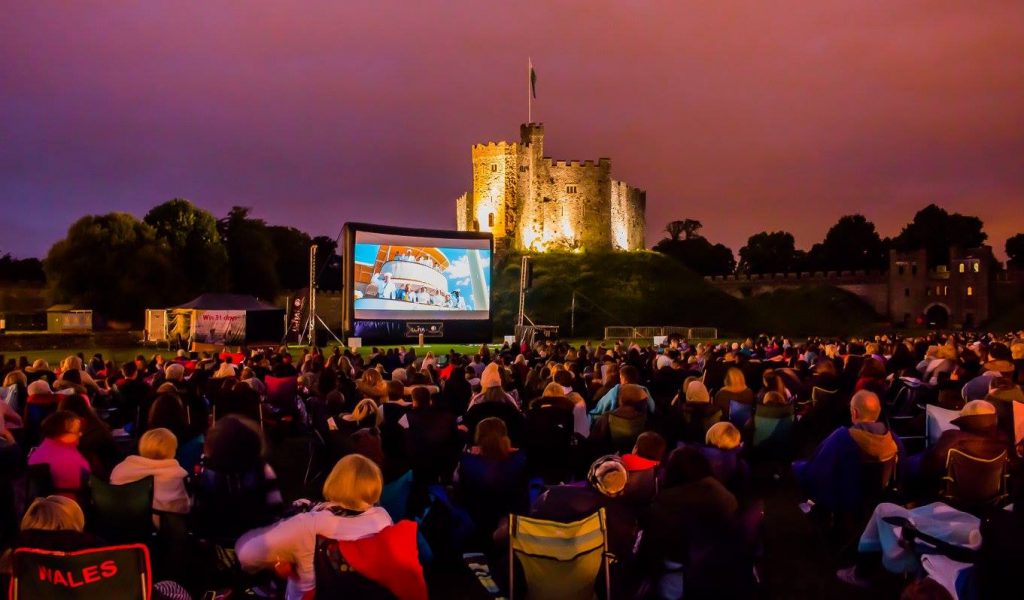 Visit some of the most prestigious locations around the UK with The Luna Cinema experience boasting state-of-the-art cinema equipment, including giant HD screens and cinema-quality sound systems. Food and drink are available either as a pre-order with your tickets or ordered from where your sat on the night using your smartphone so there's no chance of having to miss your favourite part of the movie!
Ticket from; Adult £15, Kids £11

Use Code LBIRD10 for 10% off all General Admission Tickets*
*Offer is valid on General Admission tickets to The Luna Cinema's 2021 Open Air Season. Excludes Regent's Park Open Air Theatre

Find out what's on and where here

Alice: Curiouser and Curiouser
V&A, Kensington, London
Until 31st December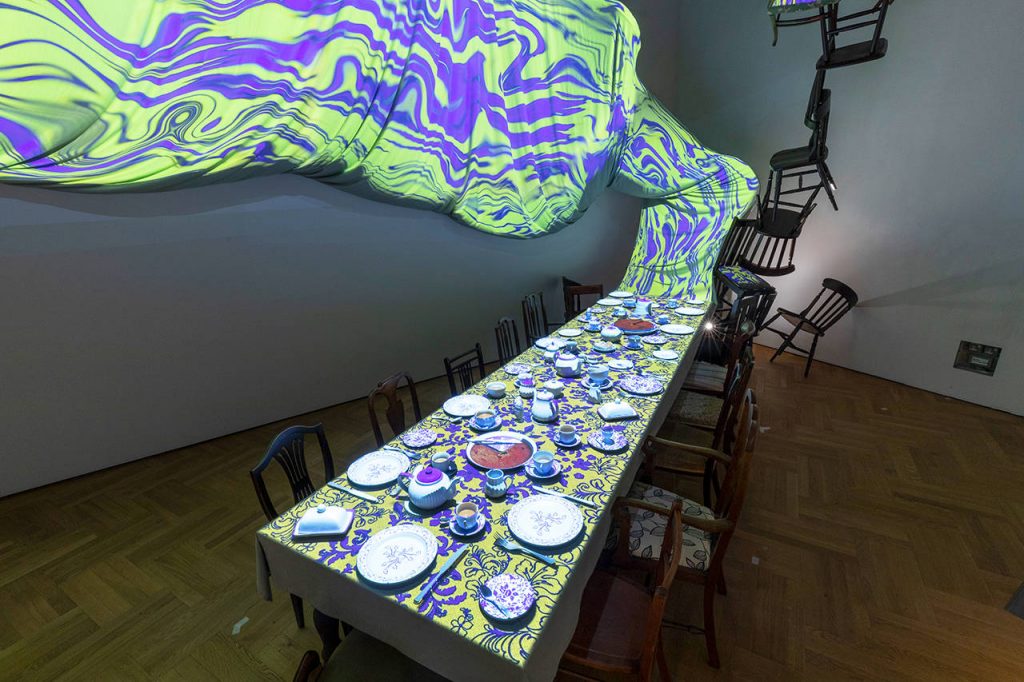 The V&A's exhibition Alice: Curiouser and Curiouser offers families an immersive and fantastical journey down the rabbit hole. The exhibition promises to delve into the origins, adaptations and reinventions of Alice in Wonderland over 158 years.

Through over 300 objects, across five Alice-inspired worlds arranged thematically – spanning film, performance, fashion, art, music and photography – you'll be able fully explore the cultural impact of Alice in Wonderland and its ongoing inspiration for leading creatives, from Salvador Dalí and Yayoi Kusama, to The Beatles, Vivienne Westwood and Little Simz. Highlights include Lewis Carroll's handwritten manuscript, illustrations by John Tenniel, Ralph Steadman and Mary Blair for Walt Disney's iconic 1951 film adaptation, to Royal Opera House stage costumes, fashion from Iris van Herpen and photography from Tim Walker

Tickets £20. Under 12s go free. To find out more & book tickets, click here

Plus, inspired by the exhibition, there is a free trail that will take you on an hour-long adventure around the V&A.

The creatures of Wonderland are spreading nonsense around the museum. Can you follow the clues around the galleries and help restore logic before it's too late? To find out more about The Curious Family Trail, click here

Harry Potter Photographic Exhibition
Covent Garden, London
Just opened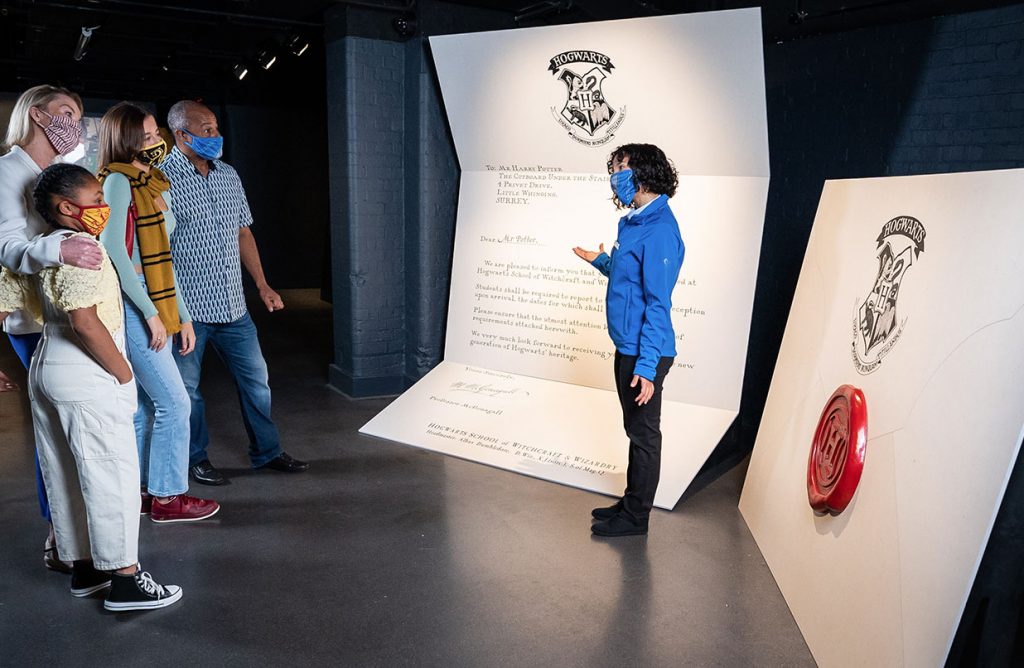 Housing iconic photographs, the Photographic Exhibition will take fans behind-the-scenes of key moments in the film series, from Harry's first day at Hogwarts through to the Battle of Hogwarts.
It will also be home to London's only bottled Butterbeer bar. During your visit, you'll be able to enjoy the wizard's drink of choice served in a souvenir tankard, or take a bottle away to enjoy at home!

Tickets; Adults £20, Kids £14, Under 4s go free

Click find out more about the Harry Potter Photographic Exhibition

To find out more, click here

Monkey Business, Horniman Museum
Forest Hill, London
Until December

Explore the fascinating world of primates in this immersive family friendly exhibition Monkey Business.
From the tiny mouse lemur to the mighty gorilla, learn how primates have evolved and adapted over time in Monkey Business. Immerse yourself in the heart of the forest to discover how primates live, move, eat, play and interact. With models, photography, film and over 60 spectacular taxidermy specimens, discover what we can do to help protect them in this captivating exhibition.

Tickets £8 for adults, £4.50 for kids. To find out more and to book tickets, click here

Brought to you by The LittleBird Family Pass – saving families money all year round. To find out how, click here
---
Read the rest of the series
Part 2 – Things to do Online: Ensure you never get bored – all you need is wifi
Part 3 – Watch, Listen & Do: To screen time at home or at the cinema, inspiring podcasts and hands on fun
Part 4 – Make This Guide: From getting creative at home or wherever you are .
---