Epic Days Out – Summer 2021
With the school holidays within our sights, we've rounded up some summer holiday epic days out!
---
Jurassic Encounter
20% off Tickets
WATCH DINOSAURS COME TO LIFE!
A fun day out for families to get up close and personal with all your favourite dinos! An interactive installation of 50 life-sized animatronic dinosaurs from the Jurassic, Triassic and Cretaceous periods.
When: 24 July – 10 August 2021
Where: London Grovelands Park, London N14 6RA
£££: Adults from £14.47, Children £12.33
Age Guide: Suitable for all ages (under 2's no need for tickets)
Promo Code: LITTLEBIRD20 for 20% off tickets for London
---
Jeff Wayne's The War of The Worlds: The Immersive Experience
Up to £20 off Weekday Tickets
EXPERIENCE A MARTIAN INVASION IN LONDON!
With 24 interactive scenes, live actors, VR & 5D effects plus Jeff Wayne's iconic score this experience is your chance to be INSIDE the action…plan your family's escape from the Martians now!
When: From June 2021 – Jan 2022
Where: 56 Leadenhall Street, London, EC3A 2BJ
£££: Standard Ticketsfrom £40 – £90.
Age Guide: Aimed at ages 10+
Promo Code: Use Code: SUMMER87C – £10 off 2 or more standard weekday ticketsUse code SUMMER95Y – £20 off 6 or more standard weekday tickets
---
Monopoly Lifesized
West End, London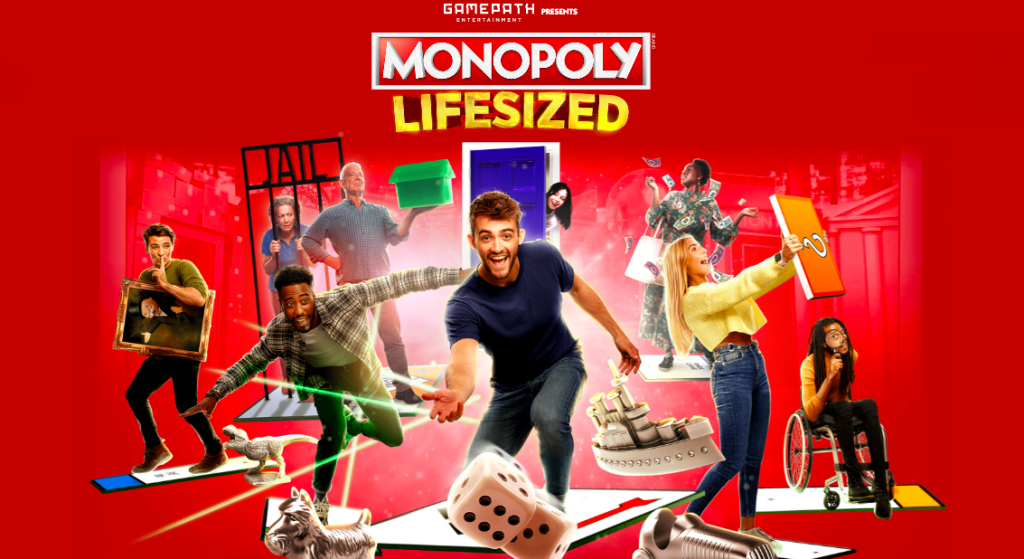 BRAND NEW, HIGH OCTANE GAME
Move around the giant board completing escape room style challenges to buy properties. All your favourite board game elements combined with state of the art technology.
When: 14th August – Jan 30th 2022
Where: London Grovelands Park, London N14 6RA
£££: £25 for Junior Board and from £53 for Classic, City and Vault Boards.
Age Guide: Suitable for all ages (under 2's no need for tickets
---
Ninja Warrior UK
Nationwide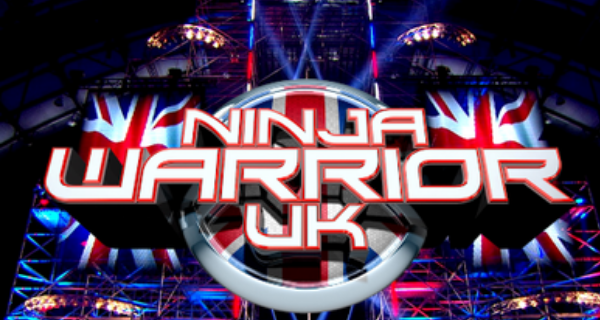 INSPIRED BY THE HIT TV SHOW!
Climb, balance, jump and swing across different obstacles using and developing your Ninja skills. A great place for supervised family activities and for keeping fit.
When: June 2021 onwards
Where:  Cardiff, Edinburgh, Leicester, Watford and more see more here
£££: Tickets from £12
Age Guide: Aimed at ages 5+
---
Cadbury's World and Big Top Circus
Birmingham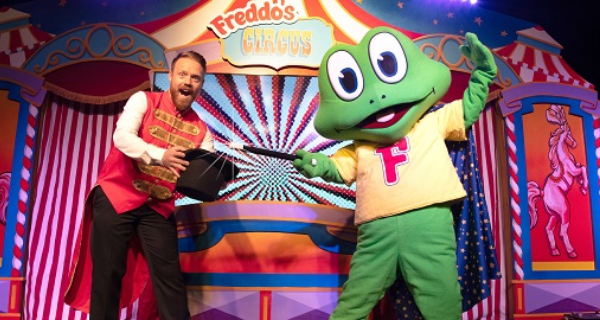 BRAND NEW FREDDO'S CIRCUS STAGE SHOW! 
Head to Cadbury World to join Freddo the Frog and Richie Ringmaster in the big top for 'The Greatest Show in Town.'
When: 22nd July – 2nd September 2021
Where:   Cadbury's World, Birmingham B30 1JR
£££: Adult £18.05, Kids £13.30 (circus show included in entry ticket)
Age Guide: Suitable for all ages
---
Memorable Days Out this Summer!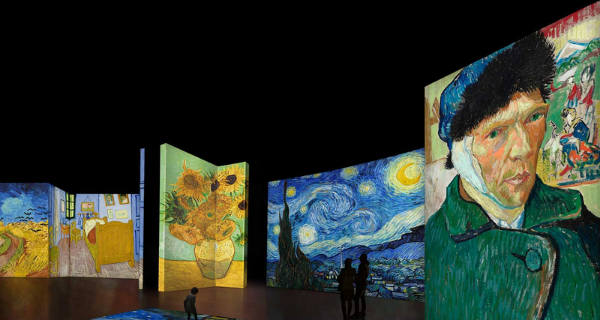 Van Gogh Alive, the Experience
In both London and then Birmingham immerse yourself in the life and works of Vincent Van Gogh in this immersive multi-sensory experience.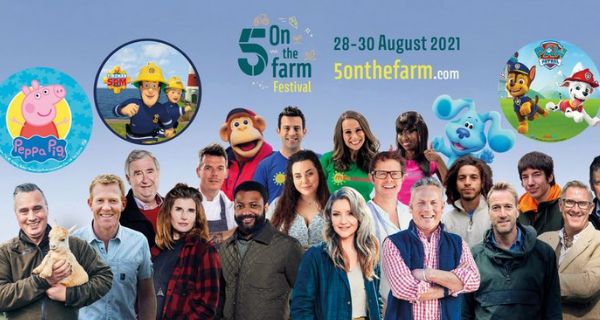 With 25 Live Shows on 7 Stages and featuring a huge line up of your favourite Channel 5 stars; see the animals, hear tales from the shows and watch live panels, Q&As and demonstrations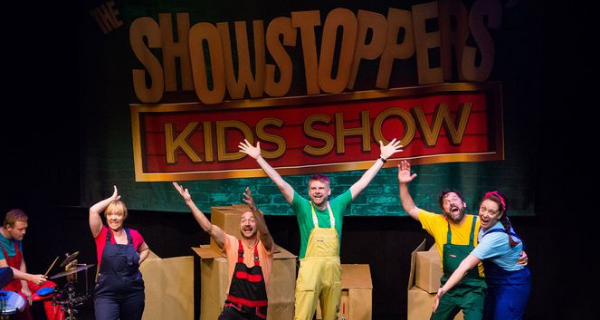 Returns offering it's usual eclectic mix of shows from cabaret, circus, variety and plenty of family entertainment.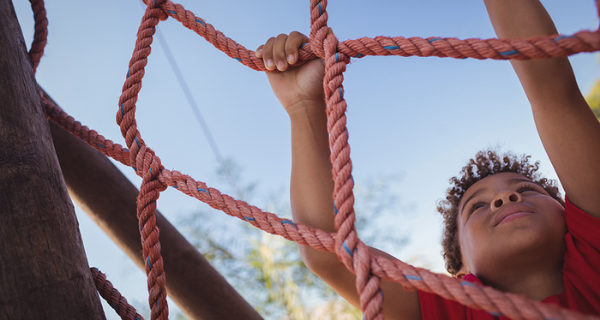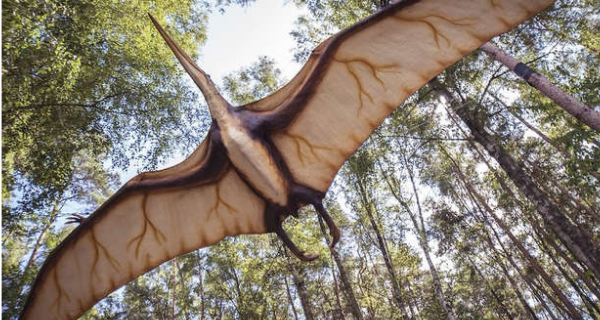 Zoorassic Park, ZSL Whipsnade Zoo
This summer, take your family on an adventure back in time to experience life-like, animatronic dinosaurs at ZSL Whipsnade Zoo.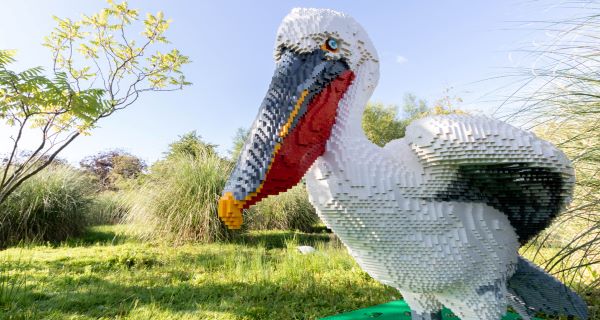 ---