The LittleBird Family Pass Top Picks: 21 May – 6 June
Including May Half Term Bumper Guide
With indoor and outdoor activities allowed again, find out what's happening this Half Term. There's Knight School at the Tower of London, The Very Hungry Caterpillar at London Zoo, the V&A's new exhibition Alice: Curiouser and Curiouser and LEGOLAND Windsor Resort's new world of LEGO® MYTHICA. Plus cinema's are finally open again – find out what's new!
And there's still tons of online entertainment too – don't miss Glastonbbury's Live at Worthy Farm including performances from Coldplay, Damon Albarn, HAIM, IDLES, Jorja Smith, Kano, Michael Kiwanuka, Wolf Alice. There's Hay Days, the Hay Festival's family events featuring Cressida Cowell, David Walliams, Michael Morpurgo, Radzi Chinyanganya, Benjamin Zephaniah as well as a new family concert from LSO, design workshops from RIBA and Mini film clubs from BFI.
Plus make your own washing line story exhibition, get crafty and create your own pet T-Rex origami dinosaur, find out how your reduce, reuse and recycle your kitchen scraps and make your own Wonka factory machine.
If you find our guide useful, please share Top Picks with your family and friends and sign up to the newsletter. We publish our blog every two weeks but we promise the fun below lasts a lot longer than that!
Brought to you by The LittleBird Family Pass – saving families money all year round. To find out how, click here
BOOK FORWARD TO LOOK FORWARD
The Woman Who Fell in Love with an Island Exhibition and Moomin Trail
Walthamstow Wetlands
18th June – 26th September

'The Woman Who Fell In Love With An Island', based on the creator of the Moomins Tove Jansson, is a new exhibition and trail celebrating the life of the Finnish-Swedish author, novelist, painter and illustrator.

Visitors to Walthamstow Wetlands, which has the same conservation status as the Amazon and the Nile (wow!) will be able to enjoy an exhibition about Jansson's island home. Learna bout inspiration she took from nature as well as listen to a downloadable audio piece and explore the Wetlands with Tove Jansson's most famous creations, The Moomins as you go on a trail and learn more about a London alive with nature.
Find out more here.
Underbelly Festival
Cavendish Square, London
1st July – 26th September

Underbelly Festival returns with a brand new home in Cavendish Square in the heart of Central London's Oxford Street District. Offering it's usual eclectic mix of shows you can enjoy cabaret, circus, variety and plenty of family entertainment, performed in the beautiful Spiegeltent surrounded by outdoor bars and delicious street food eateries.
The family programme includes acclaimed circus show and Edinburgh Festival Fringe mega hit Hotel Paradiso, CBBC's legends and Crackerjack presenters Sam & Mark's On The Road Show, legend of the silver screen Basil Brush, Showstoppers, Baby Loves Disco, Comedy 4 Kids and Shlomo's Beatbox Adventure for Kids.
Tickets from £12.50. Find out who's on and when here.

Plus Underbelly Presents Wonderground at Earl's Court, 15th July – 26th September will offer vintage rides, a city beach, shows and street food. Find out more here.

Dodge at Somerset House
1st July – 22nd August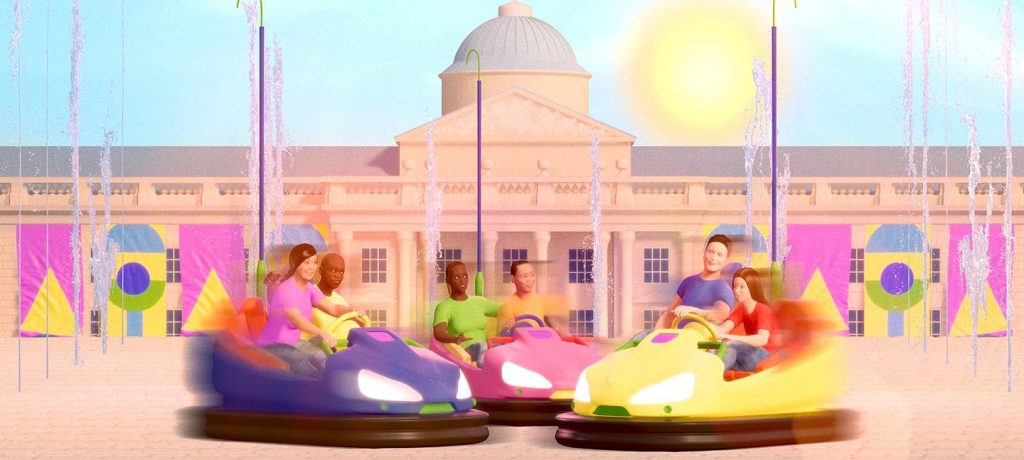 Somerset House presents Dodge, a new open-air experience to turbo-charge your summer. Situated in the infamous Edmond J. Safra Fountain Court expect dodgems with a difference, bold installations from acclaimed artists and a selection of food and drinks.
Regarded as one of London's best loved spaces, Somerset House courtyard has been reimagined by Yinka Ilori, transforming the space into a joyful spectacle of colour, sound and energy. You'll ride dodgems as you've never experienced them before, helping to generate an interactive musical composition by award winning Somerset House Studios artist Anna Meredith, who has teamed up with Bafta-winning sound artist Nick Ryan.
2 hour table reservations for four people include dodgem tokens, drinks and choice of dining options £200.00, just drinks £40.00. Walk-up rides on the dodgems available £5pp.

Jurassic Encounter UK tour
24th July – 7th November
Making its UK debut in London at Grovelands Park 24th July – 10th August, then onto Birmingham, Glasgow and Leeds, Jurassic Encounter offers families an interactive installation of 50 life-sized animatronic dinosaurs from the Jurassic, Triassic and Cretaceous periods.
Visitors will walk a perilous path through grasslands and woodlands and come face-to-face with snarling, roaring and hissing dinosaurs amongst the trees, bushes and woods. Each dinosaur has robotic moving body parts and jaws opening wide, with realistic roaring sound effects.
Tickets £14.47 for adults, £12.33 for kids. Find out more here.

Monopoly Lifesized
West End, London
14th August
Monopoly Lifesized is an immersive, on-your-feet version of the world's favourite family game brand played on a 15m x 15m lifesized Monopoly board!Move around the giant board completing escape room style challenges to buy properties. All your favourite board game elements combined with state of the art technology.
Compete in one of a kind challenges for your chance to buy properties. Experience the thrill of trying to stage a heist in Mayfair, competing against a clock to build some of London's iconic buildings, solving a baffling murder mystery or stepping into the world of codebreakers.
Tickets £25 for Junior Board and from £53 for Classic, City and Vault Boards. Find out more here

I'm a Celebrity…Jungle Challenge
Quayside MediaCityUK, Manchester
Opening this summer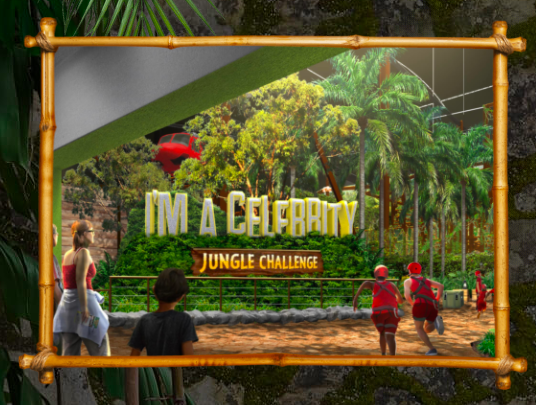 Expect an exciting mix of tasks and trials based around the iconic Main Camp, Croc Creek and Snake Rock in the ultimate jungle encounter in the I'm a Celebrity Jungle Challenge. Enjoy the action packed challenge through jungle zip-lines, tree top ropes course and vertical climbing walls.
Campmates will venture into the specially created jungle where you'll need to navigate a series of obstacles and challenges. Face your fears, test your nerve and agility, collecting as many stars as you can for your chance to be crowned "King" or "Queen" of the jungle!

With opening dates still tbc, find out more here.

---
TOP PICKS
Gifford Circus
Various locations
Until 13th September
Giffords Circus offers a magical nod to old fashioned circus with a glamorous twist. Step inside the tent into a colourful madcap world of acrobats, jugglers, horses, musicians, dancers and Tweedy the Clown.

Tickets from £15 for adults, and from £10.00 for kids. Find out more circus details here.

Titania's Dream
Fulham Palace
20th May – 6th June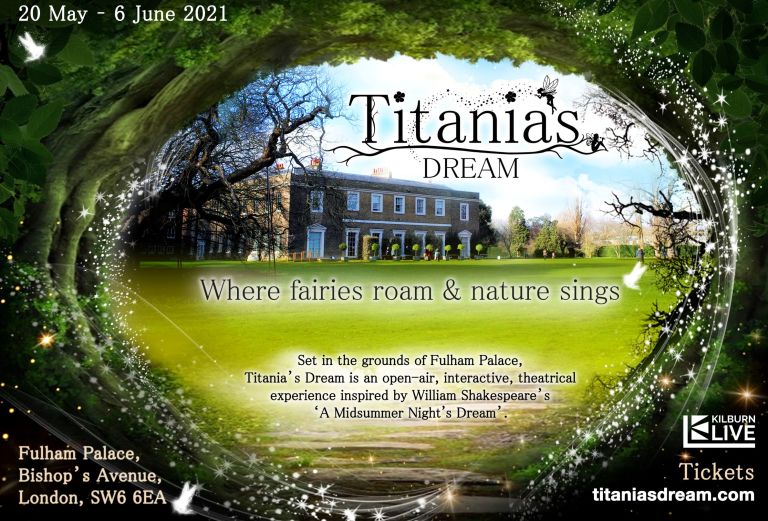 Journey into the enchanted woods as you search for hidden fairies, stumble upon hapless workmen and race to rescue the queen of the fairies.
Set in the grounds of Fulham Palace, Titania's Dream is an open-air, interactive, theatrical experience inspired by Shakespeare's 'A Midsummer Night's Dream'. Titania's Dream is a guided experience running in timed, 50 minute performance slots.
Titania's Dream will run regardless of weather, so please check the weather forecast on the day of visit and dress accordingly. Suitable for all ages. Tickets £19.50 for adults, £14.50 for kids.
To find out more and book tickets, click here

Alice: Curiouser and Curiouser
The V&A, London
22nd May – 31st December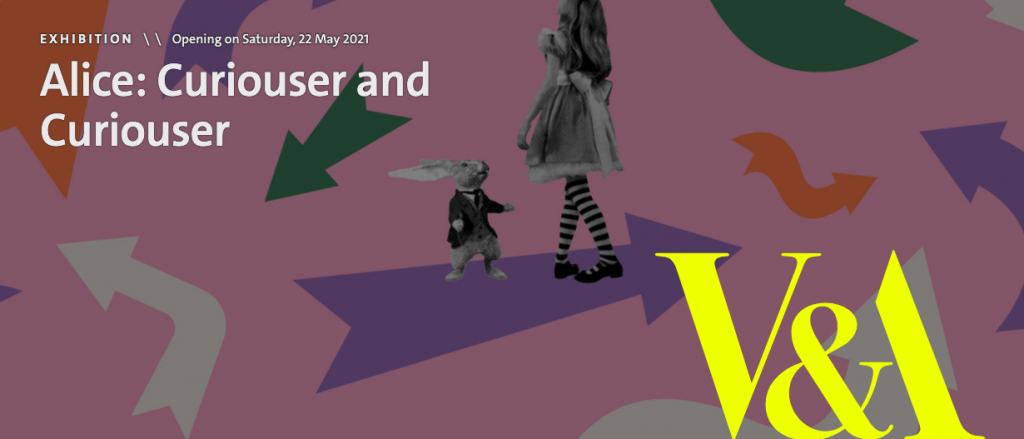 The V&A's new exhibition Alice: Curiouser and Curiouser finally gets to open in time for half term. Offering an immersive and fantastical journey down the rabbit hole, the exhibition promises to delve into the origins, adaptations and reinventions of Alice in Wonderland over 158 years.

Through over 300 objects, across five Alice-inspired worlds arranged thematically – spanning film, performance, fashion, art, music and photography – you'll be able fully explore the cultural impact of Alice in Wonderland and its ongoing inspiration for leading creatives, from Salvador Dalí and Yayoi Kusama, to The Beatles, Vivienne Westwood and Little Simz.
Highlights include Lewis Carroll's handwritten manuscript, illustrations by John Tenniel, Ralph Steadman and Mary Blair for Walt Disney's iconic 1951 film adaptation, to Royal Opera House stage costumes, fashion from Iris van Herpen and photography from Tim Walker.
Tickets £20. Under 12s go free. To find out more & book tickets, click here

Monkey Business
The Horniman Museum
Until December

Explore the fascinating world of primates in this immersive family friendly exhibition Monkey Business.
From the tiny mouse lemur to the mighty gorilla, learn how primates have evolved and adapted over time in Monkey Business. Immerse yourself in the heart of the forest to discover how primates live, move, eat, play and interact. With models, photography, film and over 60 spectacular taxidermy specimens, discover what we can do to help protect them in this captivating exhibition.
Tickets £8 for adults, £4.50 for kids. To find out more and to book tickets, click here

LA Nights & Miami Beach
Backyard Cinema presents
Until 29th August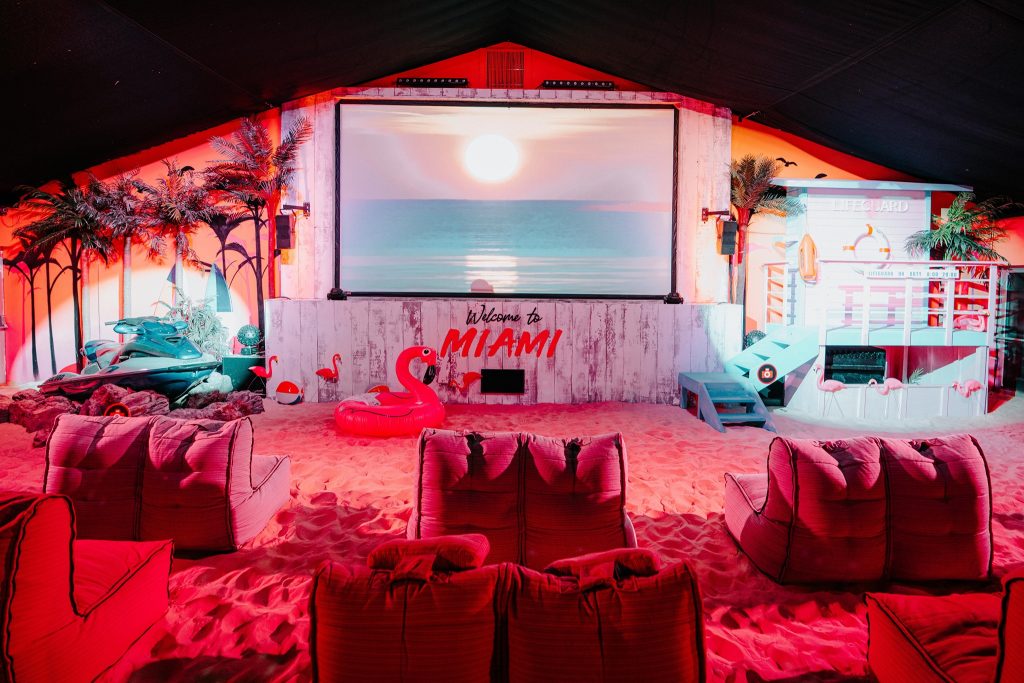 Experiential cinema is back, courtesy of Backyard Cinema. Catch your first flight of the summer with Backyard Airlines as you're transported to the sun-kissed beaches of Los Angeles and Miami.
Lay back into giant beanbags, stick your feet in the sand and experience movie magic in these stunning beachscapes. Offering tons of family favourites including Finding Nemo, Honey,I Shrunk the Kids, Back to Future, E.T, Little Mermaid, Coco and Sing plus new releases Scoob!, The Witches and – all you need to do is decide if you'd rather visit LA or Miami!

Tickets from £19.99. Find out more and your book tickets here.
To discover exclusive Backyard Cinema savings, join the Family Pass. Find out more here

Go Ape
UK wide
Now open
Head to the forest and have an outdoor adventure this Half Term with Go Ape. From Treetop Adventures for all ages that offer intricate crossings, wobbly bridges and zip wire finales to Net Adventures that promise treetop bouncy nets linked by walkways 30 feet above the forest floor, inflatable balls and super slides.

Tickets from £23. To find out your nearest location and to book Go Ape click here. OR To discover exclusive Go Ape savings, join the Family Pass. Find out more here.

The Art of Banksy
Covent Garden
Until 21st November
The Art of Banksy holds the world's largest collection of privately owned Banksy art.
On display are prints, canvases, screenprints, sculptures, unique works and limited-edition pieces mainly dated between the years 1997 to 2008 and features iconic works such as 'Girl and Balloon', 'Flower Thrower' and 'Rude Copper'.
Tickets from £14.50 for kids, £21.50 for adults. To find out more & book Banksy tickets, click here.

ANTARCTICA 3D
The Science Museum IMAX, London
Until 5th September

With the Science Museum back open, join Benedict Cumberbatch as he explores the mysterious and wild continent of Antarctica
The Science Museum's IMAX reopens with the BBC Earth's inspiring documentary, Antarctica 3D, which explores the impact of climate change on our planet. Join Benedict Cumberbatch as he explores the mysterious and wild continent of Antarctica.
Audiences can experience the breath-taking landscape, treacherous climate and incredible wildlife of the icy continent through the wonder of IMAX with Laser in 3D and immersive sound. Tickets from £10. Learn more and to book your IMAX tickets here.

While you're at the Science Museum, don't miss Wonderlab: The Equinor Gallery where you're inspired to think like a scientist. Ignite your curiosity, fuel your imagination and see the world around you in new and exciting ways.
Day passes from £9.00, Annual passes (unlimited access for a year) from £14.00

Knight School: The Show
Tower of London
29th May – 6th June


Budding knights can travel back in time to the Wars of the Roses for a chance to experience life as a medieval warrior at London's most fearsome fortress, the Tower of London. Join the forces of Margaret of Anjou in a plot to free her husband Henry VI, imprisoned in the Tower in 1471.
Set in the legendary open-air moat, Knight School is a 30 minute fun-filled performance, offering the chance to uncover daring deeds, chivalrous conduct and superb swordplay and find out what it takes to become a true knight. Daily performances throughout half term at 10.30am, 12pm, 1.30pm & 3pm with performances delivered in the round to ensure everyone has a great view of the action.

Tickets are £14.90 for kids, £29.90 for adults, under 5s go free. To find out more and book tickets, click here.

The Very Hungry Caterpillar
ZSL London Zoo
29th May – 16th July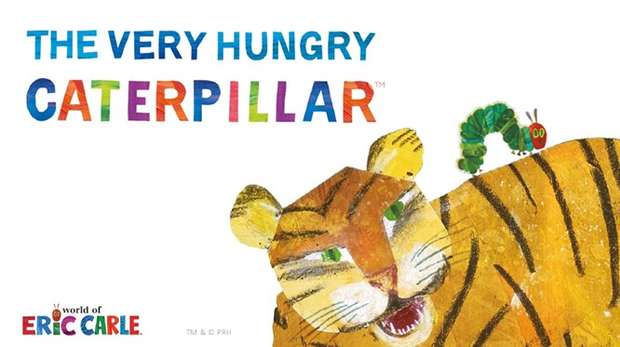 Step into the caterpillar's miniature world at London Zoo this half term with a series of action-packed activities celebrating Eric Carle's iconic book and its ravenous, wriggly hero The Very Hungry Caterpillar.

There's storytelling from the world's most famous caterpillar himself in The Very Hungry Caterpillar Hub. The chance to tackle your own caterpillar-inspired challenge – journeying through supersized fruits, assault-course style – to metamorphose into beautiful butterflies. You'll find plenty of real-life butterflies in Butterfly Paradise, where you can learn how to welcome more of these beautiful creatures into your own home, including the chance to make seed bombs for your garden. Plus crafting activities, from spinning your own spider webs to creating a bug feast! All activities are free with your Zoo entry.

Standard tickets, adult £32.50 and child £21.12. Pre-booking is essential. Find out more here.

LEGO® Mythica
LEGOLAND® Windsor Resort
Opens 29th May

LEGOLAND Windsor Resort's new world of LEGO® MYTHICA is a parallel universe to ours, where LEGO creatures come to life. Full of epic adventures, powerful guardians and mysterious creatures all waiting to be discovered.

LEGO® MYTHICA: World of Magical Creatures arrives in time for half term so prepare to buckle up and soar into a mystical realm powered by imagination with new attractions, including the UK's first Flying Theatre Ride, an interactive water ride as well as two spinning drop tower rides.

Standard tickets £53, £29 if you book 7 days in advance, pre-booking essential. To find out more and book tickets, click here

Wild Weaving
Riverhill Himalyan Gardens, Kent
29th May – 6th June
Riverhill Himalyan Gardens boasts 12 acres of historic gardens to explore, contemporary sculpture to spot, woodland paths and expansive views across the Weald of Kent as well as offering den building woods, hedge maze, adventure playground and yeti spotting! Plus there's a cafe too.
Visit during half term and make a natural loom to create your own, all natural, memory board of your time at Riverhill. Tickets are £7 per person. Under 4s free. Find out more here

Create your own board game
London Transport Museums Depot, Acton
29th May – 6th June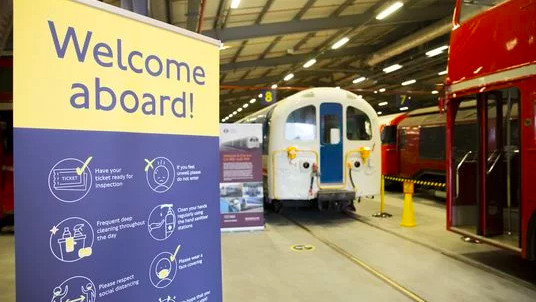 Explore 200 years of transport history and see trains, buses, models, signs and more with a visit to the London Transport Museum depot as it opens its doors. As you discover the transport treasure trove, work together as a family to create your own board game to play at home. Look out for the challenges, characters, vehicles and objects to collect on the way – what will you find? There's a special spot-the-colour challenge for the youngest members of the family too.
London Transport Miniature Railway will be in action, plus, there are free special free activity packs to enjoy during and after your visit.
Tickets £15 for adults, £7.50 for kids. To find out more and book tickets, click here

National Children's Gardening Week
29th May – 6th June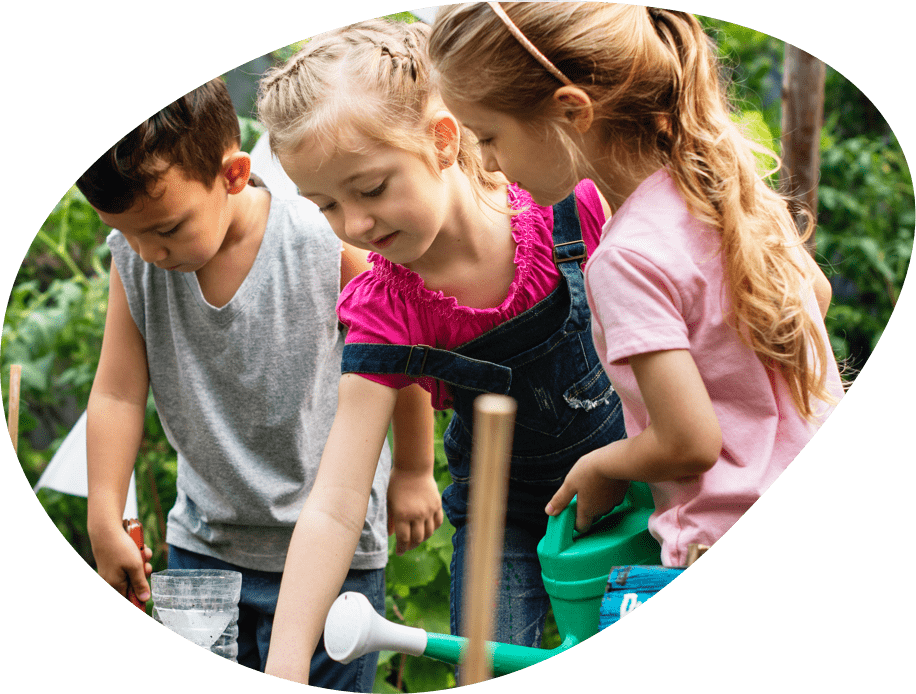 Keep the kids entertained in the garden throughout half term as you embrace National Children's Gardening Week. With tons of ideas, activities and things to do plus a free Peppa Pig Booklet from participating garden centres you can pick up.
Gaia, presented by Luke Jerram
Painted Hall, Greenwich,
30th May to 1st July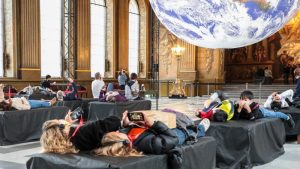 After a sold out exhibition last summer, discover Gaia. Gaia is an exact replica of our planet, 1.8 million times smaller than Earth, with each centimetre of the sculpture representing 18km of the Earth's surface.
Luke Jerram's illuminated 3D installation with surround sound from award winning composer Dan Jones, offers a vision of our world floating in space, with detailed NASA imagery of the earth's surface, offering a unique contemplation on the interconnection and fragility of life on earth, uniquely presented in the spectacular setting of the Painted Hall.
Tickets £13.50, Kids Go Free. Find out more and book your Gaia ticket here.
While you're in Greenwich, head to the Maritime Museum for Family Wellbeing workshops during half term Surviving the Seven Seas plus see Exposure: Lives at Sea, the new free photography exhibition, exploring what life is really like for those who work at sea today.

London Design Biennale
Somerset House
1st – 27th June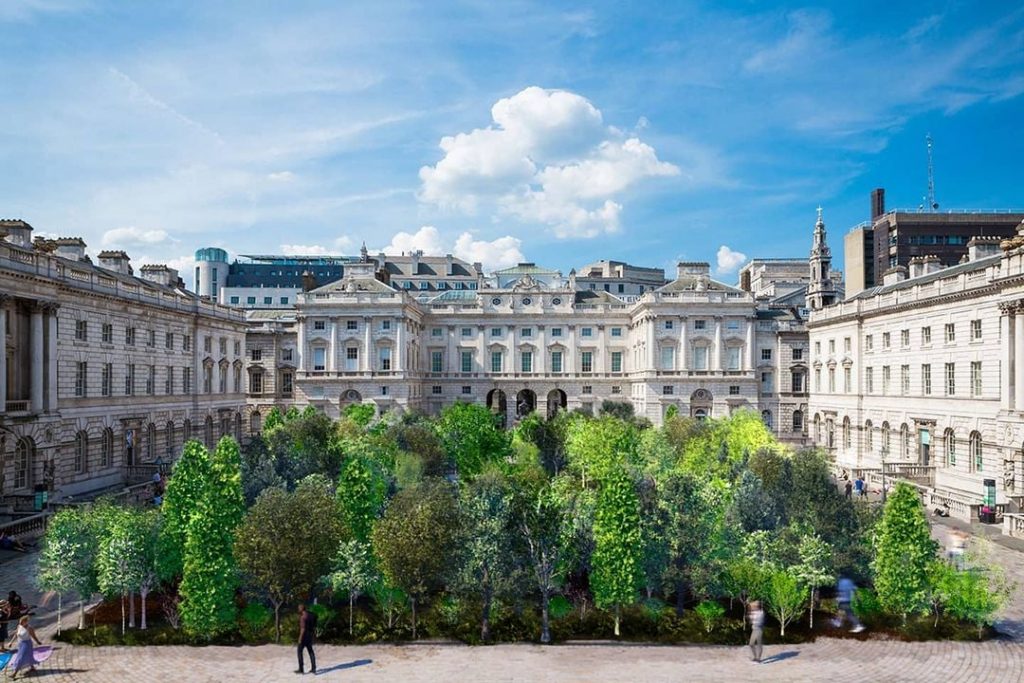 London Design Biennale is a global gathering of the world's most ambitious and imaginative designers, curators and design institutes. Highlights include Es Devlin, Forest for Change designer and Artistic Director of the Biennale, new forest in the courtyard with 400 trees taking root this June. The courtyard was a place where trees had been forbidden when Somerset House was originally conceived 250 years ago. Es decided to "counter this attitude of human dominance over nature, by allowing a forest to overtake the entire courtyard."
Tickets from £11 for kids, £22.50 for adults. Find out more and book tickets for Somerset House here

Family Fun in the Park
Chichester Festival Theatre, Oaklands Park
4th & 5th June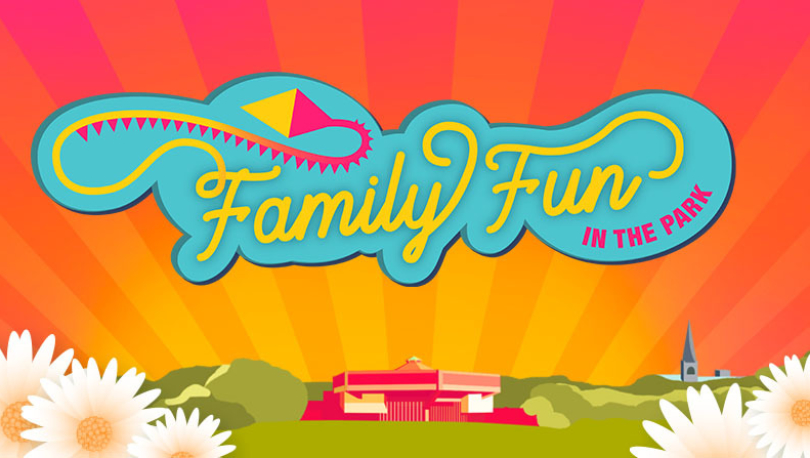 BAFTA Award-winning Emily Burnett (CBBC's The Dumping Ground) headlines, reading Lauren Child's That Pesky Rat, with actors using puppetry to bring the stories to life. Families can also join in a fun 'Dance-Along' as part of Telling Tiger Tales at Family Fun in the Park.
Tickets from £10. To find out more and to book, click here

Van Gogh Alive, the Experience
Kensington Gardens London, 4th June – 26th September, Birmingham Hippodrome, 25th May – 11th July

Immerse yourself in the life and works of Vincent Van Gogh in this immersive multi-sensory experience. Having dazzled over 7 million visitors across 65 cities worldwide, Van Gogh Alive arrives in the UK this summer. Step into a thrilling display of over 3,000 inspirational images that transform every surface that surrounds you as you accompany Van Gogh on a journey through the Netherlands, Arles, Saint Rémy and Auvers-sur-Oise, where he created many of his timeless masterpieces.

Tickets from £14 for kids, £24 for adults Find out more & book tickets, click here.

---
CINEMA NEW RELEASES
Peter Rabbit Two The Runaway
In Cinemas from May 17th 2021
In Peter Rabbit 2: The Runaway, Beatrix Potter's headstrong bunny is back and finding it tricky to shake off his reputation for mischief. Combining gloriously green and pleasant live-action locations and characters with astonishingly believable CG Beatrix Potter animals voiced by an impressive A-list cast, Peter Rabbit 2 offers heart-warming escapism for the whole warren.

Cruella
In Cinemas from 28th May 2021
Finally its here! Cruella! After Disney originally announced that it would be released in the UK on 1st January 2021. Its now finally been released in UK cinemas and will be simultaneously released on Disney Plus Premiere Access (for £19.99)
Emma Stone plays the young Cruella, with Emma Thompson who plays Cruella's boss – and essentially the reason for her villain journey. The live-action prequel feature film follows a young Cruella de Vil with the origin story set in the early 1980s and has a "punk vibe"! Can't wait!

To discover exclusive cinema savings, join the Family Pass. Find out more here

---
VIRTUAL EVENTS
See Through Walls with Connor Bowmott
Studio 3 Arts Family Saturdays
Saturday 22nd May @2pm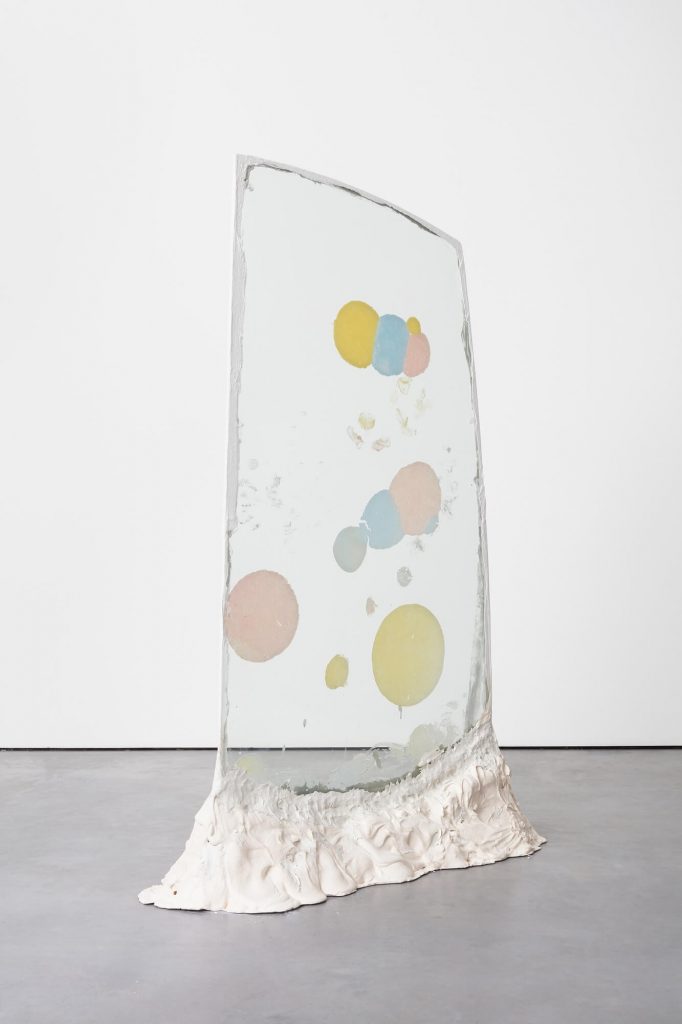 Join artist Connor Bowmott for See Through Walls, an online family workshop that proves you can make art on anything, inspired by artist Karla Black! Using clingfilm as your canvas and a window or stool as a frame, paint, mark, make and colour your transparent canvas.

You'll need: clingfilm, paint, markers, sellotape, access to a chair or stool and a window.

A free facebook live event for all ages, join here
Glastonbury presents Live at Worthy Farm, A Global Livestream Event
Saturday 22nd & Sunday 23rd May

Live at Worthy Farm, filmed across the Festival's Worthy Farm site at landmarks including the Pyramid Field and the Stone Circle, the five-hour spectacular will feature performances from a host of artists giving their time to perform in support of the Festival, including Coldplay, Damon Albarn, HAIM, IDLES, Jorja Smith, Kano, Michael Kiwanuka, Wolf Alice, plus DJ Honey Dijon, who will all perform as part of an uninterrupted film production, plus surprise performances are promised.

Tickets cost £20. To find out more, click here

Hay Festival Digital 2021, 26th May – 6th June
With the schools programme, 24th – 28th May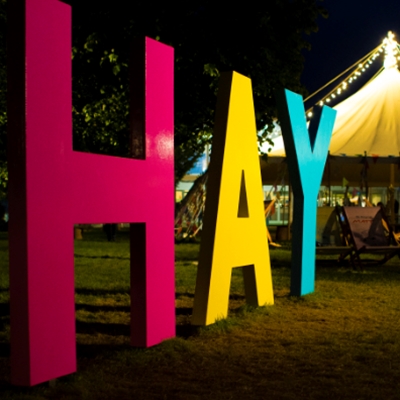 Over 12 days, more than 200 acclaimed writers, poets, historians, pioneers and innovators join Hay Festival 2021 to inspire, examine and entertain in events for all ages. Hay Days, the festival's events for families, children and young adults offers talks, sing-a-longs, live drawings and interactive workshops from authors and illustrators including Cressida Cowell, David Walliams, Michael Morpurgo, Radzi Chinyanganya, Jeff Kinney, Benjamin Zephaniah and Liz Pichon.

With a Programme for Schools taking place 24th – 28th May, there's a lot going on that you won't want to miss.

All events are free and will be closed-captioned and available to watch for free 24 hours from their live broadcast and you'll need to register for access. Find out more here.

Leon and the Place Between
LSO Family Concert
Sunday 30th May @ 11am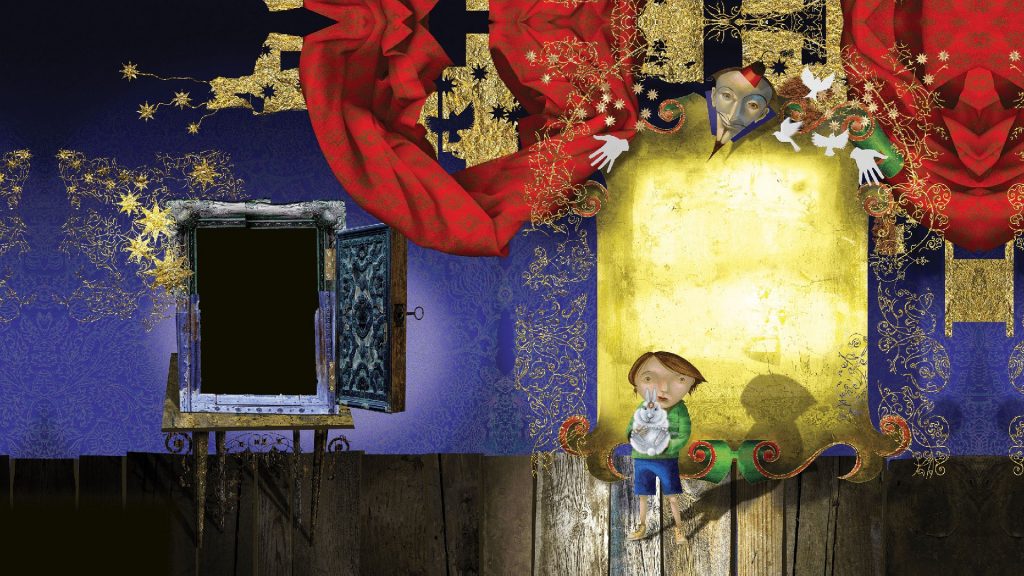 Join presenter and composer Paul Rissmann and the London Symphony Orchestra for a family concert that delves into the book, Leon and the Place Between. Rissmann's musical setting brings to life the characters of the book written by Angela McAllister and illustrated by Grahame Baker-Smith, transporting you to the magical Place Between.

Conducted by Jonathan Bloxham, the concert also explores how composers tell a story using the instruments of the orchestra and features music by Coleridge-Taylor, Elena Kats-Chernin Rimsky-Korsakov, Strauss and Tchaikovsky.

Watch for free on YouTube channel, and learn the songs of Leon and the Place between and singalong from home. The concert will be available on demand for 90 days.

Wanted: Design Ride Creators
Last chance to enter 31st May

Take part in Diggerland's Design A Ride Awards 2021 and your ride creation could even make it on a Diggerland park.
Designed to showcase the very best talent amongst young budding engineering and construction enthusiasts. If you love anything and everything to do with Science, Technology, Engineering and Maths, then these are the awards for you to enter.
Open to ages 8 – 16, entries must be submitted before 31st May
The LittleBird Family Pass is a proud sponsor of Diggerland's Design A Ride Awards. To find more and how to enter, click here
Design Workshops with RIBA
31st May – 4th June

Join the RIBA's online workshops this half term. With Design Quests aimed at ages 6 to 10 and Design Time at ages 11 – 15 there are workshops for all ages. From creating, designing and making an imaginary museum to learning about embellishments, emblems and architectural decorations – and designing and making an adornment for a building of your own!
Tickets £20. To find out more about the different workshops on offer and to book, click here
BFI's Mini Filmmakers' Club
Every Saturday from 5th June to 10th July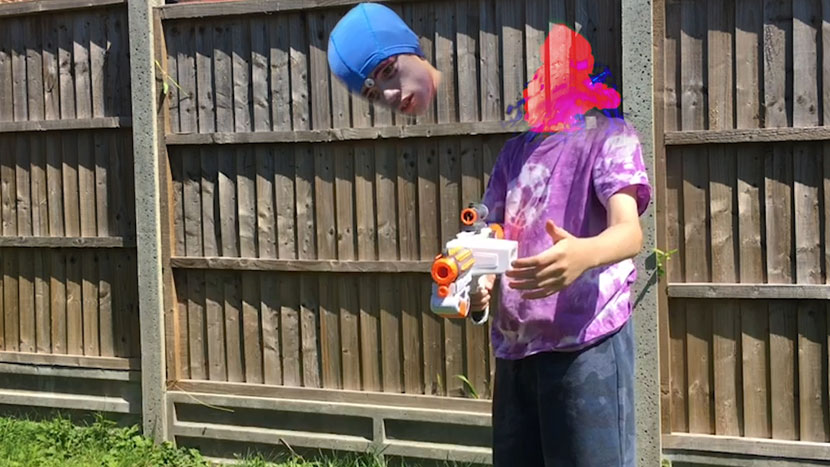 BFI's Mini Filmakers' Club is a virtual Saturday filmmaking club with at-home filmmaking activities. Play games, learn new filmmaking skills and work together towards making simple and fun films during session time using zoom.
Aimed at ages 8 – 11. Price per person; £45 per term (6 live online sessions).
There's also a Young Filmmakers Club for 12 – 16 year olds.
Find out more here
What's your story? Competition
The Evening Standard
Deadline 30th June

The Evening Standard in association with Netflix, has launched its inaugural Stories Festival and competition to inspire a new generation of storytellers. The 'What's Your Story?' competition aims to discover a new generation of voices and will be judged by Will Young and Features Editor of the Evening Standard Phoebe Luckhurst for the Young Adult category, and Afua Hirsch and Katie Law, Evening Standard Books Editor in the Adult category, alongside judges from Netflix and Waterstones.
Prize winners will receive a writing mentorship, be published on standard.co.uk and have the opportunity to present their work at the Stories Festival taking place from 24-26 September. The festival line-up will include Line of Duty's Jed Mercurio.
There are two categories: Young Adults (11-17) and Adults (18 and over). Entries open on 19th May and close on 30th June 2021, 11.59 AM
Find out more and to enter, click here.
---
ONLINE ANYTIME
Little Angel Theatre presents The Little Prince

A WW2 pilot has crashed in the middle of the Sahara. If she doesn't find water soon she'll die. But instead of water she finds a mysterious child – the Little Prince whose imaginative adventures and tales of far off planets quench a deeper thirst.
Written and recorded entirely through lockdown Metta Theatre have created a 6 track EP of songs from their new British musical spun into a short film retelling Antoine De Saint Exupery's much loved story through the medium of shadow puppetry.
The Little Angel Theatre is offering this online show for free, but if you're able to make a donation it would be much appreciated.

Make a T. rex origami dinosaur
Natural History Museum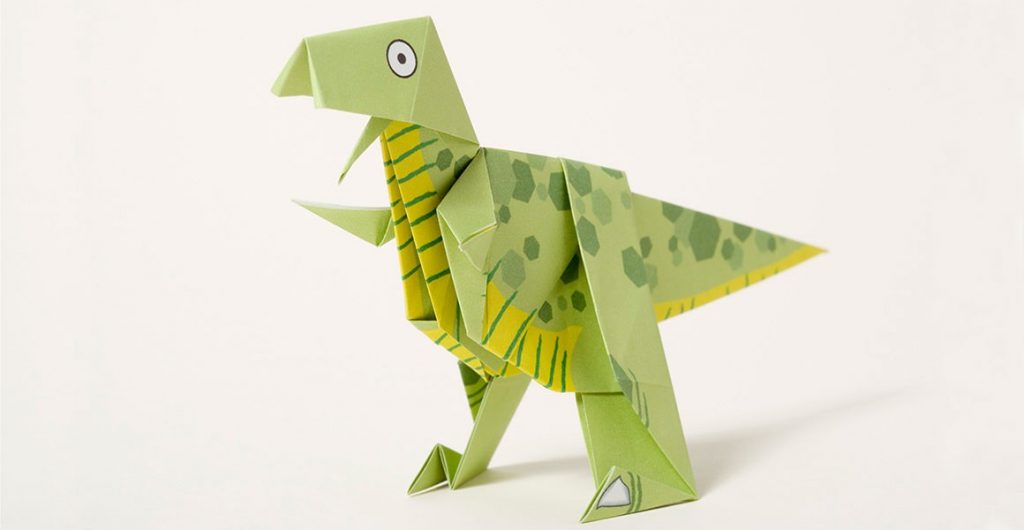 Now the Natural History Museum is open again, why not make your own pet origami Tyrannosaurus rex and take it with you on a trip to the museum and head to the dinosaur gallery to see them up close and personal.
For more online dinosaur facts and fun, videos, quizzes and crafts galore, click here.

Washing Line Stories
Derby Museums
Every picture in an exhibition tells a story. With Washing Line Stories, create your own with a washing line of words and images to remind you what adventures you had this half term. Start to create your own exhibition here

I Wish I Was A Mountain
The Egg Theatre

On the day of the famous annual fair, the town of Faldum receives an unexpected visit. A wanderer offers to grant a wish to anyone who wants one. Before long, the city is transformed. Mansions stand where mud huts once squatted, and beggars ride around in horse drawn carriages. And one man wishes to be turned into a mountain.

Written and performed by former Glastonbury Poetry Slam Champion Toby Thompson, I Wish I Was A Mountain uses rhyme, live music, and just a smattering of metaphysical philosophy to boldly reimagine Herman Hesse's classic fairytale. Do we really need the things that we need? What do mountains feel? How did time begin?

Aimed at ages 7+. Watch above or on Vimeo here

---
MAKE THIS
Watermelon doughnuts
BBC Good Food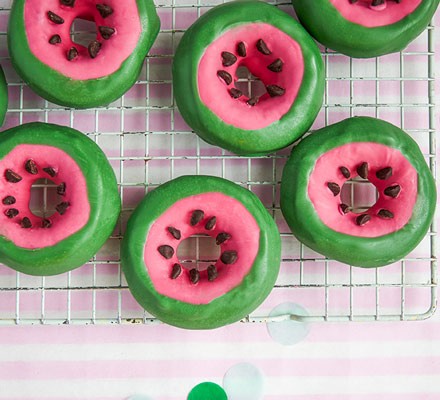 Have some creative fun in the kitchen this half term with these easy, no-yeast ring doughnuts – a tasty summer treat whatever the weather. Start baking watermelon doughnuts here.

Kitchen Scrap Garden
The Royal Parks

Whether you think you have green fingers or not, find out how you can reduce, reuse and recycle your way to new food by following the Royal Park's how-to-guide for making kitchen scraps grow with nothing but water. Download the Garden Scraps PDF here.
For more outdoor related fun, including how to make your own frog spawn, your own watering can and wall meadow, click here

Make A Wonka Factory Machine
Roald Dahl Museum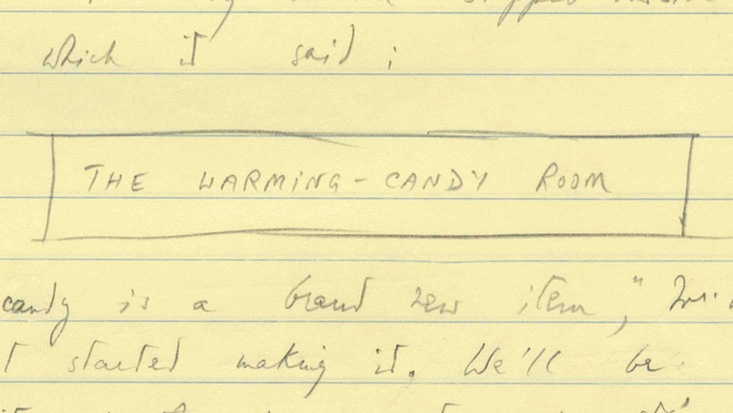 Don your top hats, grab your canes and enter the Inventing Room! Can you make a new machine for Willy Wonka's factory? Find out how from The Roald Dahl Museum and Story Centre, reopening again on 30th May.

Start inventing here

---
READ THIS
Horrible Histories: The Secret Diary of Henry VIII
by Terry Deary and Martin Brown (Scholastics)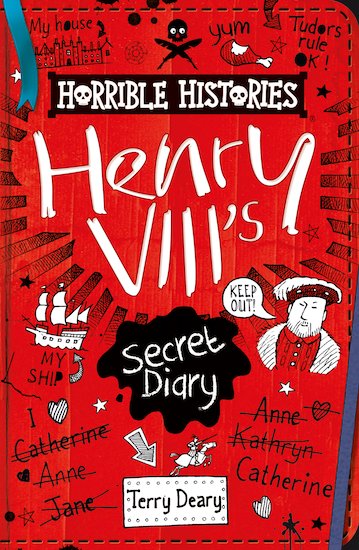 Brand new Horrible Histories! It's time to delve into the totally true (sort of) and incredibly intriguing pages of Henry VIII's Secret Diary. Terry Deary steps into the mind of one of history's most tyrannical kings, covering key moments in Henry's life and the history of the Tudor period. The diary reveals Henry VIII's thoughts on the Plague, Christmas, his wives, the French, executions, the Church, thoughts on his enemies and his allies – right up to the end of his life in 1547.
Horrible Histories' Secret Diaries are a great introduction to important figures from history. Fully illustrated throughout and told from the character's (sometimes delusional) point of view, each diary reveals the (quite likely) inner workings of their minds during the events that shaped their lives. Shop now.

Future Friend By David Baddiel
Illustrated by Steven Lenton (HarperCollins)

Brand new David Baddiel inspiring new adventure is ahead of its time – 1,001 years ahead, to be precise…The year is 3020. Pip@256X#YY.3_7 is lonely and bored: she goes to virtual school on her G-Glasses, she only has a talking cat and parrot to hang out with, and she can't even leave her LivingSpace due to the extreme heat and floods outside. Until the day that Pip explores a glowing ring in a lab and finds herself in a warehouse, in 2019. Where she meets boy-inventor Rahul – who is also lonely and bored. Together, Rahul and Pip are no longer lonely. But they have a whole load of new problems, including hiding talking animals from Rahul's parents, and finding a way back to the future. Plus – just maybe – saving the world…
Future Friend is an entertaining time-slip adventure that combines action, laugh-out-loud humour and the importance of friendship. For ages 8+. Find out more here

---
WATCH THIS
But do this first…

Turn on the Subtitles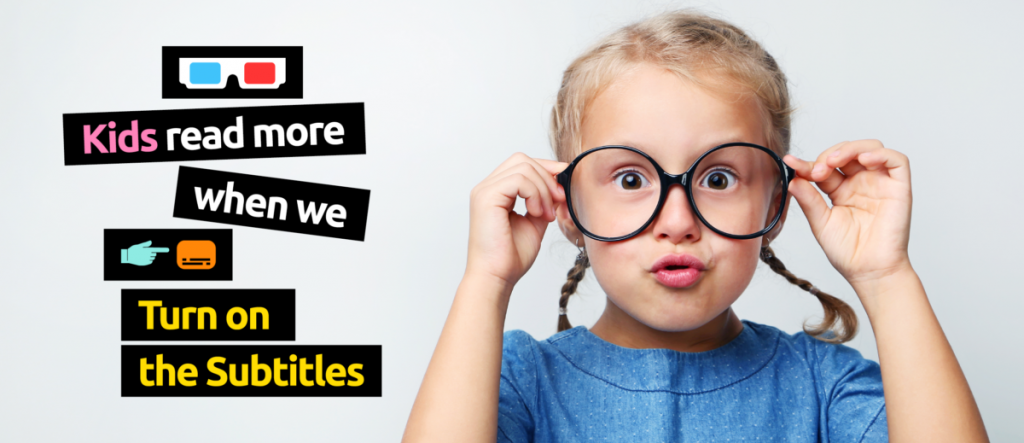 A relatively new campaign with a simple message: Turn on the Subtitles. Kids read more with the subtitles on. Turning on the subtitles while children are watching television can double the chances of a child becoming good at reading meaning that TV time becomes reading time.
Find out more here and turn on the subtitles!

Domina
Sky Atlantic/Now TV
An epic family saga that takes us back to ancient Rome, this Sky drama by Fortitude writer Simon Burke brings to life the power politics that dominated the era by telling the real-life story of Livia Drusilla (Kasia Smutniak), the wife and advisor to the first Roman emperor, Augustus Caesar.

Sweet Tooth Season 1
Netflix June 4th
Fantasy-drama based on the DC Comic of the same name. In a post-apocalyptic world, children are being born as hybrids, half-animal and half-human. On a perilous adventure across a post-apocalyptic world, a lovable boy Gus, who's half-human and half-deer searches for a new beginning with a gruff protector.
Skater Girl 2021
Netflix June 11th
Indian-American coming-of-age sports drama that sees Prerna, a rural Indian teenager, find love for Skateboarding and against all odds wants to pursue her dream of competing in the national championships.

---
LISTEN TO THIS
Breaking Mum and Dad: The Podcast

TV presenter and national best selling author Anna Williamson brings the no-nonsense conversation about parenthood and paternal mental health from her new book to life in Breaking Mum and Dad. In frank and open conversations with celebrity parenting pals and well-known bloggers, Anna covers anxiety, post-natal depression, loneliness, guilt, fertility and so much more.
A perfect companion to any parent dealing with the ups and downs that life with little one's brings….

The past is a trove of intrigue and storytelling potential – as proved by this podcast hosted by historian Greg Jenner. There are jokes aplenty as Jenner goes about the serious business of unravelling the past. You're Dead To Me is the perfect example of how children can learn without even realising it. It's cheeky and irreverent – just the sort of tone youngsters love. We especially recommend "the history of chocolate" episode as well as the one on Blackbeard, arguably the most famous and fearsome pirate in the history of the world. Download episodes on BBC here.

---
DOWNLOAD THIS
City of London Walks
Fun Kids Live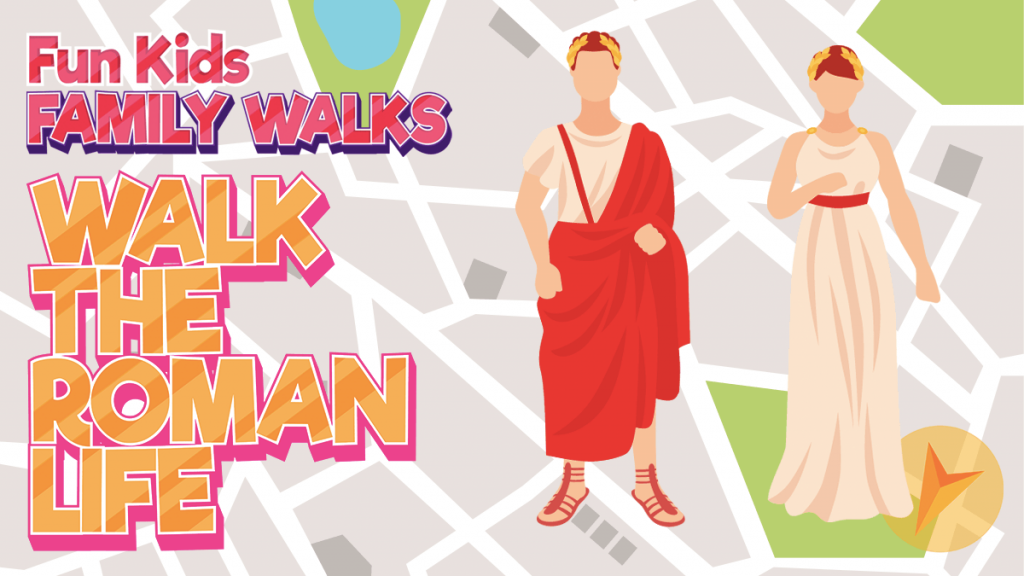 Walk The Roman Life, The Roman Wall, A delicious Food walk
Download the walk's accompanying booklet and listen to the podcast episode whilst you walk!
For example The Roman's Walk!
The Romans had a huge impact on Britain and a massive role to play in London's history! The Romans might have left London a long time ago but they left behind plenty of things that you can still see and explore today. From Roman Bath Houses to famous rocks, we're going to sniff out all the best Roman places around London in this walk.

Brought to you by The LittleBird Family Pass – saving families money all year round. To find out how, click here