CHESSINGTON WORLD OF ADVENTURES RESORT A review by a LittleBird Mum
We invited LittleBird Mum Francesca to visit Chessington World of Adventures Resorts with her family for a full fun sleepover experience, read on to see how she got on…
After a long spell at home it was time to make our family time magic again with a theme park experience and overnight stay at Chessington World of Adventures Resort!
We are a family of 2 adults and children aged 11 and 9. This is our first theme park experience together as we aren't all thrill-seekers, particularly our youngest. But Chessington World of Adventures Resort has so much to offer, for all our likes! My husband, the daredevil, was looking forward to the BIG rides like the Kobra, Dragon's Fury and Vampire, our eldest was excited for traditional and fun attractions like the chair swings (Monkey Swingers) and the water rides (Tiger Rock, River Rafts), the youngest wanted to find Baby Sharks (of course!) at SEA LIFE and I, well, I just wanted a different view and no routine or chores! The website is a great introduction to all the adventures on offer. We planned our trip and downloaded the app to make the most of our visit. Suffice to say, we all got what we wanted! And more!
We live quite close and the location is familiar. It's easy to access and well connected to major routes. I had wondered whether it would feel like we were "away" enough to give us all the break we needed. But as soon as we turned into the clearly marked entrance and into the carpark (stewards were on hand to direct us) a weight lifted, and the trip began. The resort hotel is really impressive – it's HUGE! The entrance and foyer are well set out and we were made to feel welcome and safe with a one-way system, masked receptionists and screens for all our comfort. We were very excited to get started straight away so we left our bags (unattended) before check-in and headed to the entrance line.
We were impressed to see that guests were queuing socially distanced from one another and the line wasn't too long. We were in within 15 minutes. As hotel guests, our temperature was checked, we received a wristband as proof and went through a bag security check. All very reassuring. Next come the park entrance gates and we were quickly scanned through. Lots of staff – masks and gloves – are on hand for any questions.
First port of call – VAMPIRE! I remember when it first launched (celebrating 30 years this year, 2020) and remember my first ride when I was my children's age. This was a bit of a test for our youngest. It's way more than anything he's experienced before and was going to be the make-or-break of his enjoyment for the weekend. No pressure… Ha!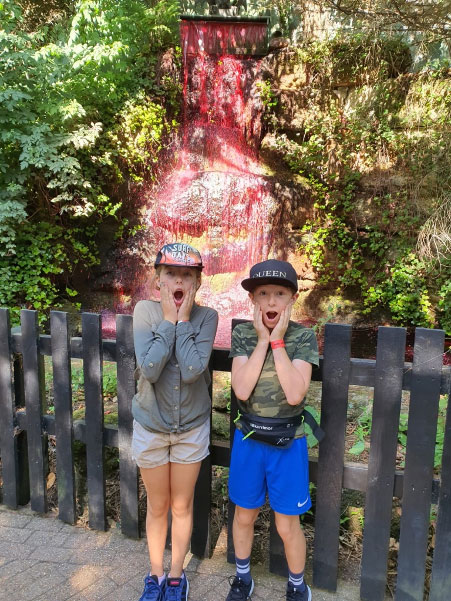 Given the time that's passed I wondered whether it would it still feel as exciting? I was really impressed that the whole experience still felt current, thrilling, just-the-right-amount-of spooky for youngsters and adults alike. The queue line, as we later found with all the rides, was well marked for SD and everyone we encountered that day was respectful of the measures. So, on we went – Vampire passed with flying colours, ahem. Phew! We knew we now had an awesome day ahead!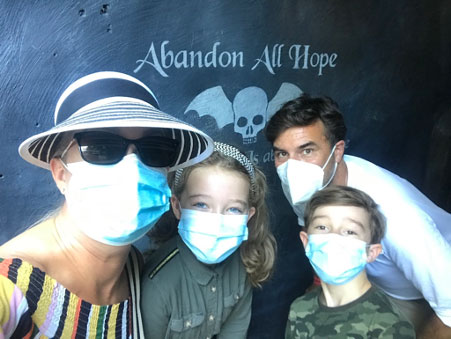 Day 1 continued to be so much fun. It was a scorcher of a day (35C) but the queues are manageable, visually stimulating, with open and shaded spots throughout. Frankly, it was a pleasure to all be together without having something to do, rush off for or multi-task on. We just chatted, people-watched and passed the time together. Funny, after several months spent home together, I realised how little time we usually have for each other.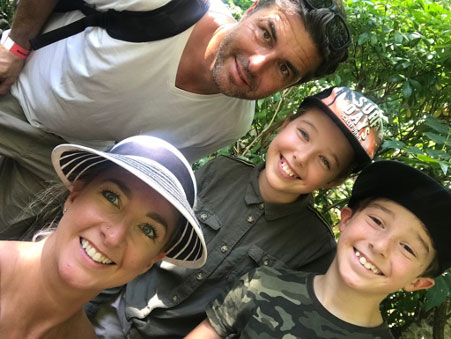 We all went on all the rides together – except Kobra for our youngest. That was a step too far for him, but there were plenty of adventurers around his age LOVING it (check minimum height restrictions on each ride before committing). On Day 1 we covered Vampire, Tiger Rock, Dragon's Fury, Gruffalo River Ride Adventure, Kobra, Sea Storm and Griffins Galleon.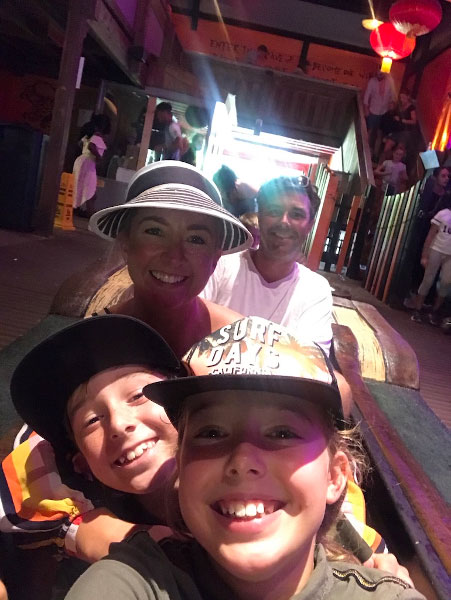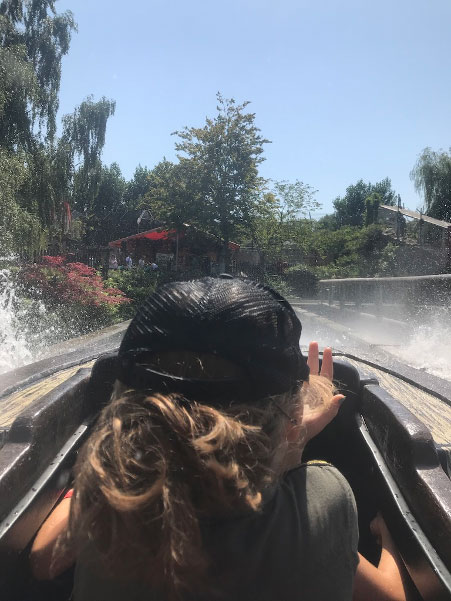 We chose to take a few sandwiches and snacks from home as lunch and found some picnic tables and open grass space to eat. On our visit some of the refreshment kiosks were closed or opened later in the day, maybe for covid-19 safety reasons. However, there are sweet and souvenir shops and the in-park restaurants and some slush and snack kiosks can be found open across the park. We made use of the shops for sweeties to keep our energy up. All in all, it was a pretty full on day! We wanted to make the most of our hotel so headed there around 4pm for some quiet time and to get ready for dinner in the hotel restaurant, Zafari Bar & Grill. We had booked for 7pm so enjoyed a pre-dinner drink at the Temple Bar whilst marvelling up-close at the zebras, giraffes, ostriches and ENORMOUS buffalo on the Wanyama. Opposite the Temple Bar you can also see a squirrel monkey enclosure – so sweet!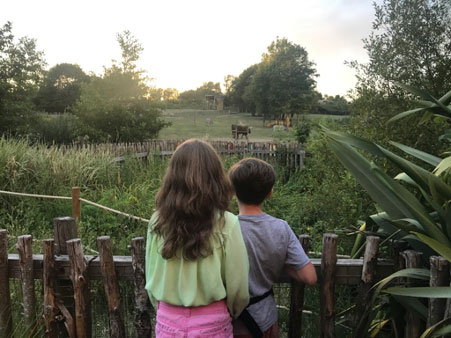 Dinner was great; plenty of space between tables, all serving staff were in masks and at a 1+ distance and we felt all necessary measures to make us feel safe had been taken.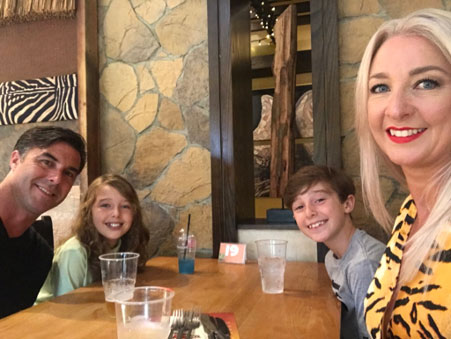 Well-fed and after such a happy day we all fell into soft, clean beds nice and early ready for the following day.
What a view to wake up to from our hotel window!!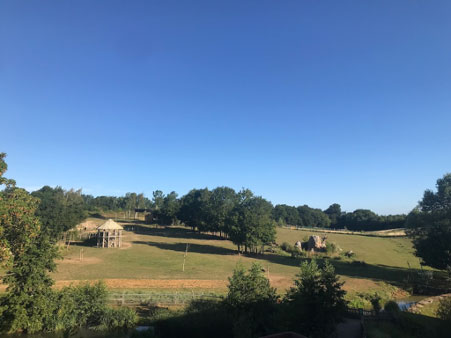 Breakfast also needs to be booked in advance – be quick or be prepared to be early. We took the 6.45am slot and were glad of a leisurely breakfast. There was so much on offer – yogurt, fruit, juice, pastries, continental and full English options. Served at the Temple Bar with really satisfying covid-19 safety measures and staff on hand to welcome us, explain our option and help with the one-way system.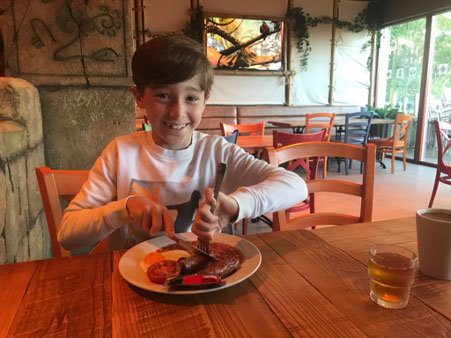 We had plenty of time to pack, checkout to get to the theme park for our Early Rider opportunity. No prizes for guessing what we all couldn't wait to go on again!! VAMPIRE! Well, it is the 30th anniversary.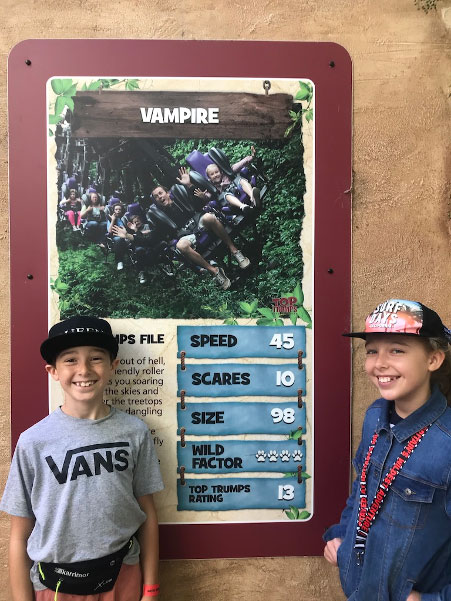 Much to our surprise, there was still so much more for us to experience. We discovered whole new areas and rides we hadn't even seen the day before. A truly new day, we went on Monkey Swinger, Tomb Blaster (I was top scorer, just saying), Scorpion Express, Adventure Tree Carousel, and a second go at Dragon's Fury! Our youngest sat out on Rattlesnake (he's under the minimum height restriction) but had 2 goes on the Tuk Tuk Turmoil to make up for it.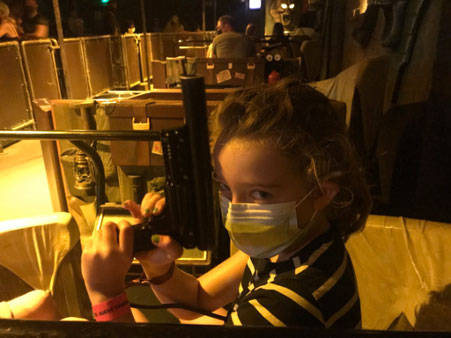 A particular highlight was the River Rafts. The children rode together and had fun getting a little splashed…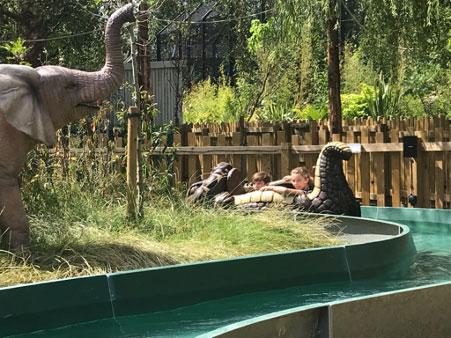 Solo riders definitely get wetter!! Ha!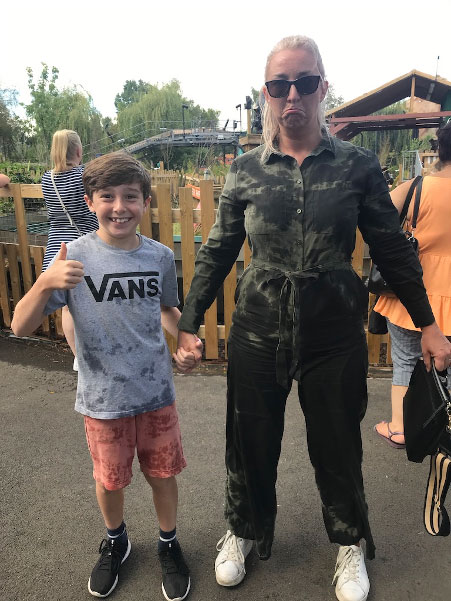 As the afternoon on the second day rolled around we decided to head over to SEA LIFE, a not-to-be-missed point on our agenda. We caught the Sea Lion show on our way too! An unexpected treat.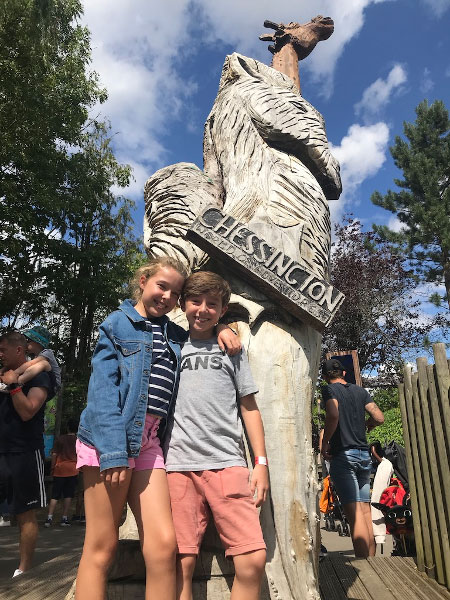 The change in pace, being cooler inside than the summer's day outside, calming blue light and gentle movement of the sealife was a welcome wind down. The children were fascinated, and we spent longer there than anticipated as there was so much to see.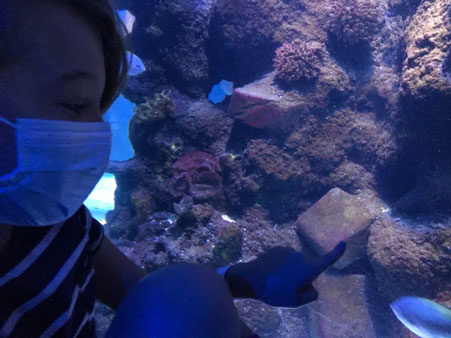 The gift shop was our last stop where we picked up a few personalised name gifts for our goddaughter and the children treated themselves to some trinkets and souvenirs with their holiday money. This is the latest edition to the family, harp seal pup, Chessie!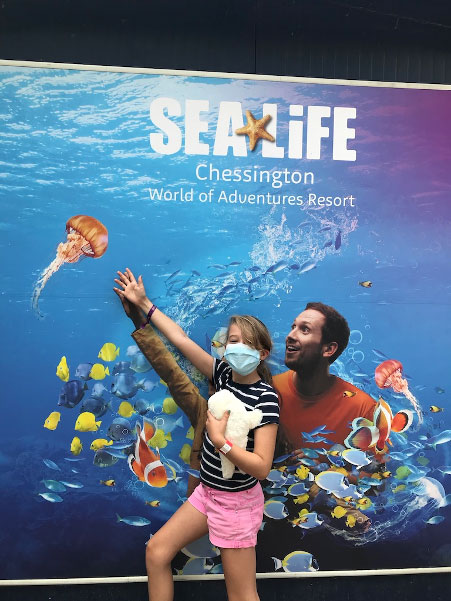 We were so pleasantly surprised by the huge amount of activities on offer and how much we could pack into 2 days. We had thought it was going to all be about the big, thrill rides. But, actually, we all agreed that our favourite ride was the Gruffalo River Ride Adventure. A family memory we'll treasure and a reminder that you're never too old for some gentle fun and a sweet tale.
Any initial concerns before arriving were allayed by all the health and safety measures that had so carefully been put into place throughout the hotel and resort. The overnight stay was just the ticket to get the most from the resort – and we didn't even get to the zoo! We'll be back for that next time. See you again soon, Chessington!
Our Top Tips:
Get the app, note the queue times and plan your day.
Bring facemasks, wash your hands regularly and use the hand sanitizer stations throughout the park as instructed to do so, and whenever you pass one.
Respect social distancing, look out for the comfort of others, use common sense.
Bring drinking water, wear comfortable shoes – you'll be on your feet all day – and light layers for weather changes – and getting wet!
Restaurant queues are longer in peak times so be prepared.
Bring 2x £1 coin for the drying machines! You may need them 
Parking is free with overnight stays at the resort – ask at reception.
Plan how you want to start your Day 2 over dinner the night before – guests staying in the Safari & Azteca Hotel can enjoy Early Ride Time on selected attractions from 9.30am – 10am before the Theme Park opens (10am).
Take for a hairdryer or ask for it at reception when you check-in. There was not one in our room during our stay.
Save money on Chessington World of Adventures Resort
Get your 2nd Day FREE with your Summer Staycation and enjoy a ROARSOME overnight stay beyond your wildest dreams at Chessington World of Adventures Resort. Find out how here