Wrap yourself in a rainbow at Wembley Park
Statement from the curators of Colourscape: Due to the current COVID-19 concerns, we have made the difficult decision to reschedule Colourscape to enable all of our visitors to enjoy this amazing experience to the full at the right time. We look forward to working with our charity partner, Brent Mencap, to present Colourscape later in the year. You will receive a full refund of your purchase automatically over the coming days, back to the card you originally made your purchase with. If you have not received a refund by the end of the week please contact KX Tickets directly at customers@kxtickets.com Thank you for your support.
The Easter Bunny has outdone themself this year! Returning to North West London's cultural neighbourhood for a second year, Colourscape is bringing an immersive weekend of music and dance for the wholeeeee family to Wembley Park over Easter Bank Holiday Weekend.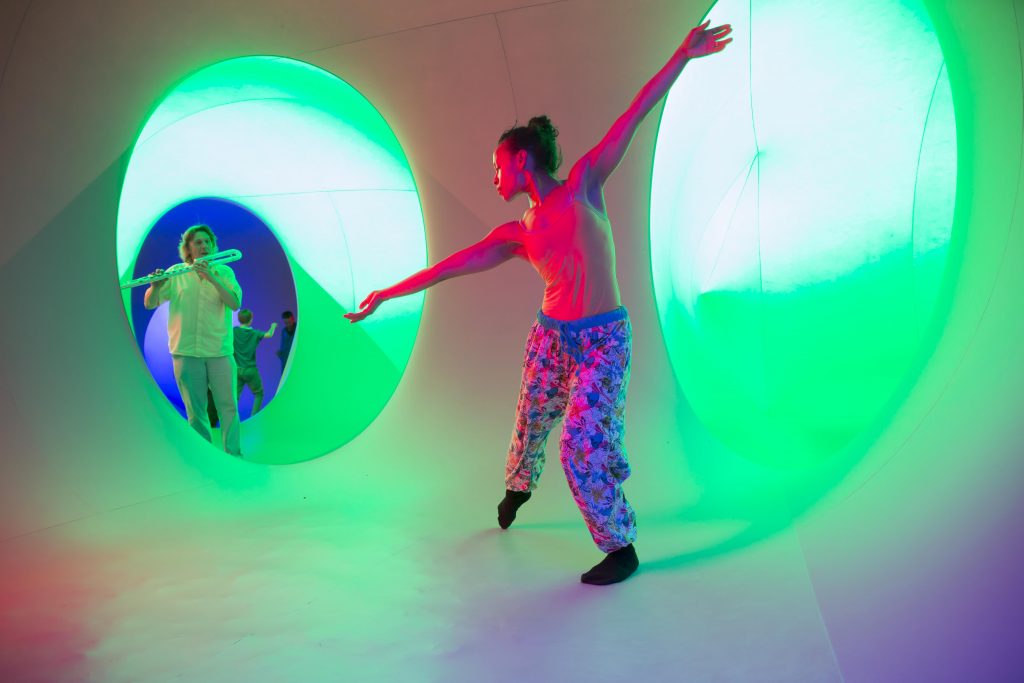 The labyrinth of colour and light, created by artist Peter Jones over 30 years ago, will be taking over the Wembley Park Boulevard. Stepping into a psychedelic maze of light and colour, the large silver domes will be hosting musicians playing instruments from Tibet, China and Mongolia. Even your too-cool for school teens will be 'gramming this for their feed!

If being 'wrapped in a rainbow' wasn't enough, your whole party will be given unique coloured capes to fully immerse yourself into the interactive cornucopia of colour… not only parents wear capes! Colourscape is known worldwide for creating immersive, colourful experiences, hosting pop-ups at events such as the Vienna Festival of Youth.

To top it all off, Colourscape 2020 is presented in support of learning disability charity, Brent Mencap. All ticket proceeds will go towards supporting people of all ages who have learning disabilities. Tickets are £5 for adults and £3 for children and are on sale now! Book your tickets at https://www.wembleypark.com/colourscape/.

Where are you heading this weekend? We would love to see what you and the kids get up to! Tag us on Facebook @LittleBird and Instagram @littlebirddeals for a chance to be featured on our socials!