Celebrate World Nutella Day with these 3 Ingredient Nutella Brownies!
Can you believe this is even a thing? We can't!
The first World Nutella Day was created by American blogger Sara Rosso back in 2007. She loved Nutella SO much that she thought it deserved its own day of celebration that Nutella fans all over the world fell in love with. World Nutella Day is now celebrated annually on the 5th of February.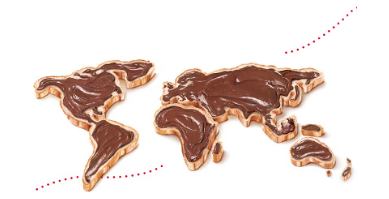 To help you celebrate World Nutella Day with your family, we have found this amazing 3 ingredient Nutella Brownie recipe that Bruce Bogtrotter would polish off in a heartbeat!

INGREDIENTS

1 x 400g Jar of Nutella
2 x Eggs
½ Cup of Self Raising Flour
METHOD

Preheat the oven to 180°C
Chuck all 3 ingredients into a bowl and mix away!
Grease a 20cm (8") brownie or cake tin
Spoon in the mixture and spread evenly
Bake for 25 minutes or until a toothpick comes out clean
Cut into 12 squares
And enjoy!
Top Tip: Make sure you don't overcook the brownies, you want to keep the nice and gooey!

You could even add some extra ingredients to your brownies such a nuts or chocolate chips. Let us know how you are celebrating World Nutella Day in your house and if you do give the brownies a go, make sure to tag us on Facebook @LittleBird and Instagram @littlebirddeals for a chance to be featured on our socials!