9 Ways to Make the Most of Your Extra Day this Leap Year
2020 is a leap year that means there's a whole extra day in your families life so why not use it to do something you've never done before?

Top-secret historical sites, quirky art installations and hidden parts of London's history there's plenty of unique ways to make your Leap Year Day one to remember…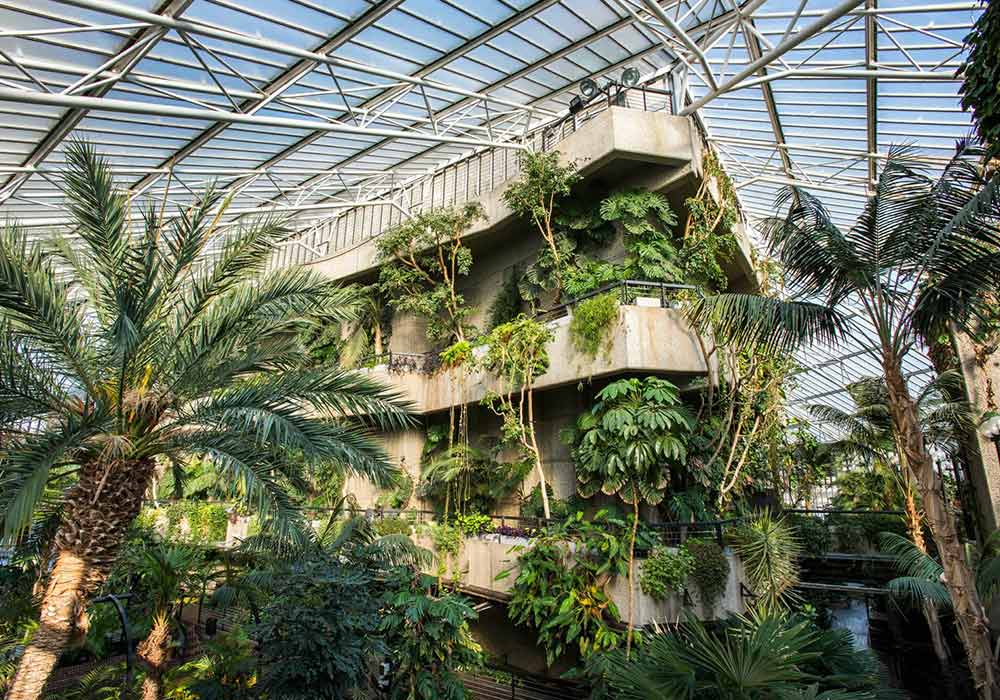 Be transported to a Tropical Jungle
Home to exotic fish and over 1,500 species of tropical plants and trees the Barbican Conservatory is a unique gem for any family day out. The second biggest Conservatory in London what makes it special is that it's smack bang in the middle of the Barbican. Step into the concrete titan head up the stairs and discover a hidden tropical oasis. You can even stop off for afternoon tea! Plus you'll already be at the Barbican Centre so you can make the most of the wonderful exhibitions, activities and films they have on show.
Barbican Conservatory – Barbican – Open Selected Saturdays and Sundays (including Feb 29th) Admission is FREE and on a first-come first-served basis.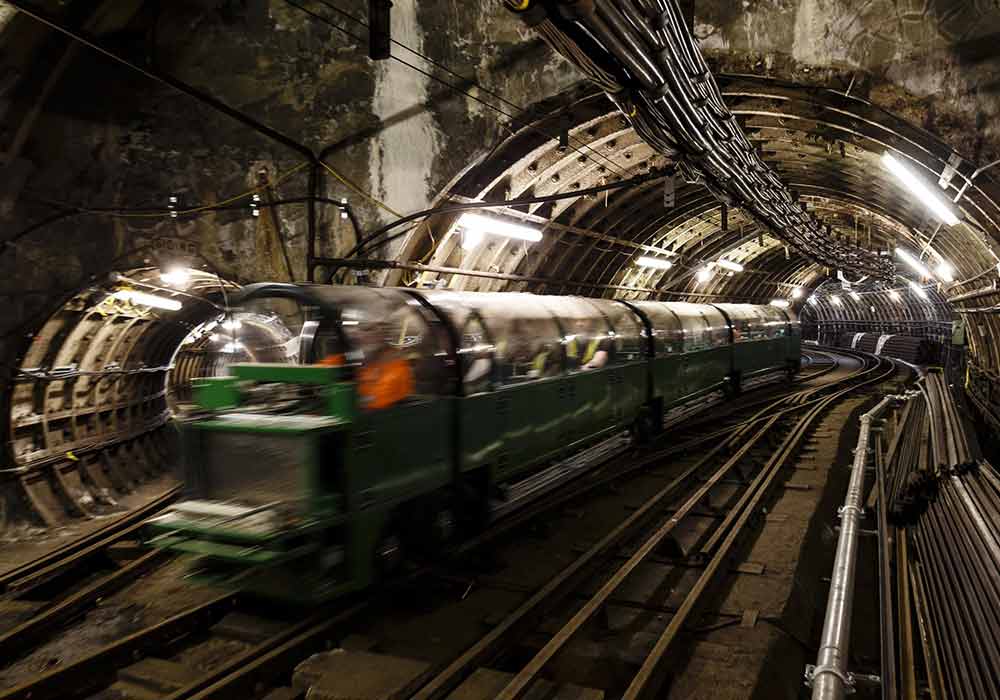 Post yourself across London

If you haven't tried the Mail Rail you're missing out. Journey back in time through the original tunnels and station platforms of London's 100-year-old postal railway. An immersive underground experience, take a trip deep below Royal Mail's Mount Pleasant sorting office. There are theatrical performances where you'll be able to see and hear from the people who used to work on the train and a chance to glimpse hidden parts of the railway that once kept the mail coursing through London for 22 hours every day. Plus the Postal Museum also has fantastic exhibitions and the Sorted! Postal Play Space that kids will love.

The Postal Museum – Clerkenwell – Open Daily, One Ride on the Mail Rail is included in your Postal Museum Ticket, Tickets available from £9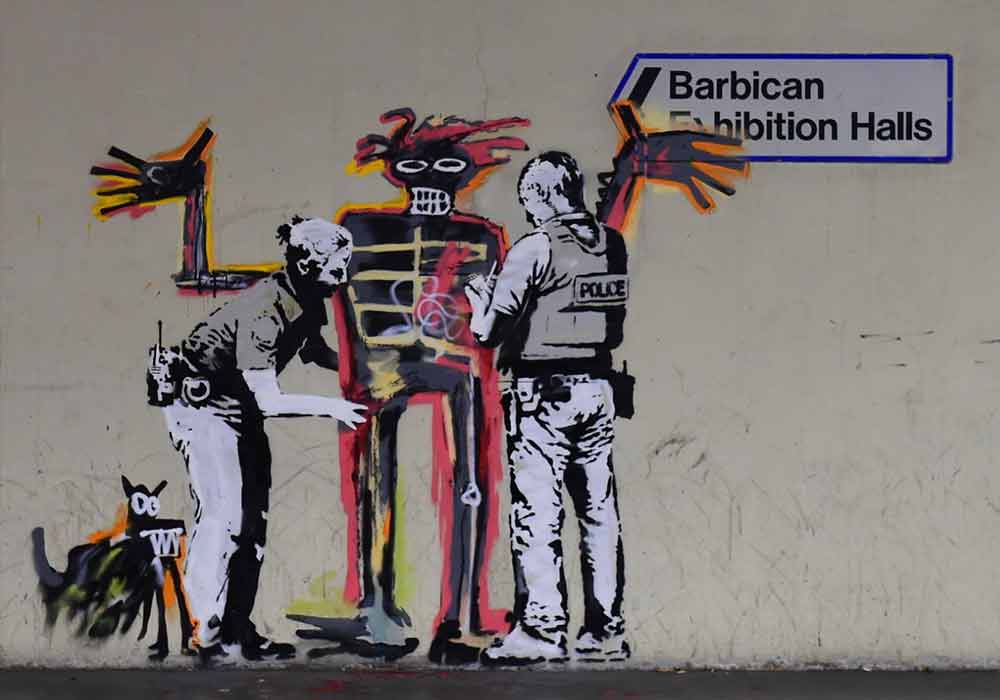 Go See an Illegal Masterpiece
Whether it's one of his iconic political statements to quirky commentaries Banksy's work can be seen across London. A number of the works have been cleaned off or relocated but while you're out and about why not take a look to see whether you can see one of the surviving ones? Below are just a few of the works you can find across the city.
Here are some of the ones we know and love:

'I Love Robbo' Rat and a placard – on a corner off Chiswell Street near the Barbican
'Yellow Lines Flower Painter' – on the side of a building on Pollard Street in Bethnal Green
'Basquiat' – on the junctions of Beech Street and Golden Lane
'Royal Family/ Crazy Beat' – side of a building in Stoke Newington
Rats – under a tunnel on Tooley Street in London Bridge and on Farringdon Road outside the Royal Mail's Mount Pleasant sorting office
'Pink Car' – Brick Lane Truman Brewery In Ely's Yard
'Shop 'Til You Drop / Falling Shopper' – Bruton Lane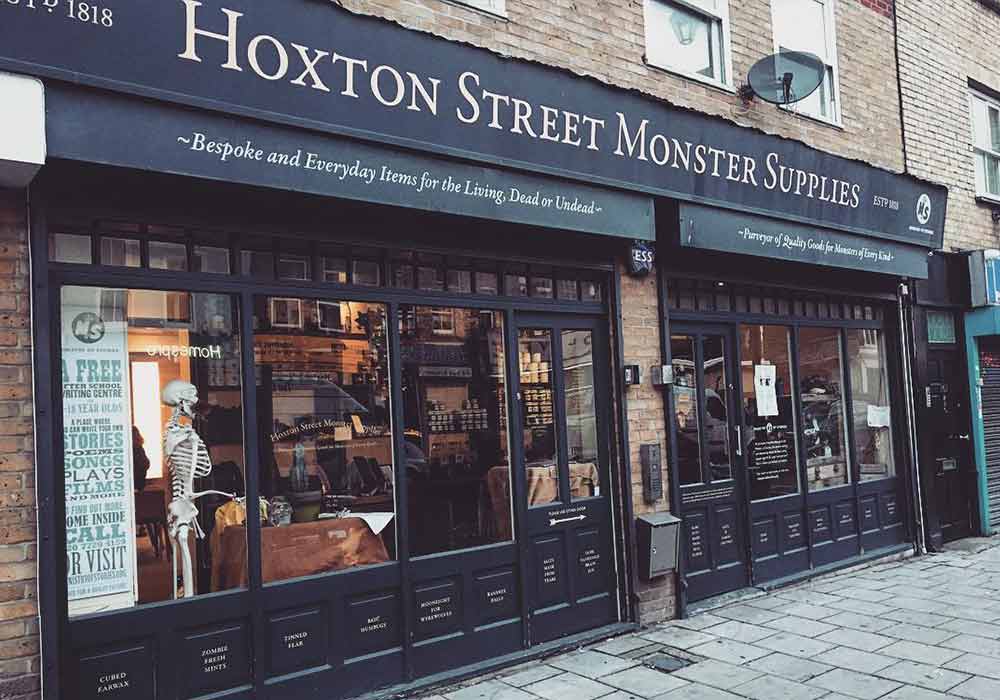 Buy Some Dragon Treats
Sometimes being a parent can feel like you're having to corral little monsters so a trip to the Hoxton Street Monster Supplies Store is the perfect place to stockpile on goods to get you through. They pride themselves on being London's, and quite possibly the world's, only purveyor of quality goods for monsters of every kind. There you can pick up Dragon Treats (spicy biscuits), Toaster Bone Chunks (Cinder Toffee), O+ and AB- drops (Sweets) and more. All profits go to the Ministry of Stories, a creative writing and mentoring charity for young humans. Plus they were recently voted 'No. 1 Kids' Shop in London' by Time Out Magazine. We're sure you'll have a Kraken time
Hoxton Street Monster Supplies – Hoxton – Open Thursday – Sunday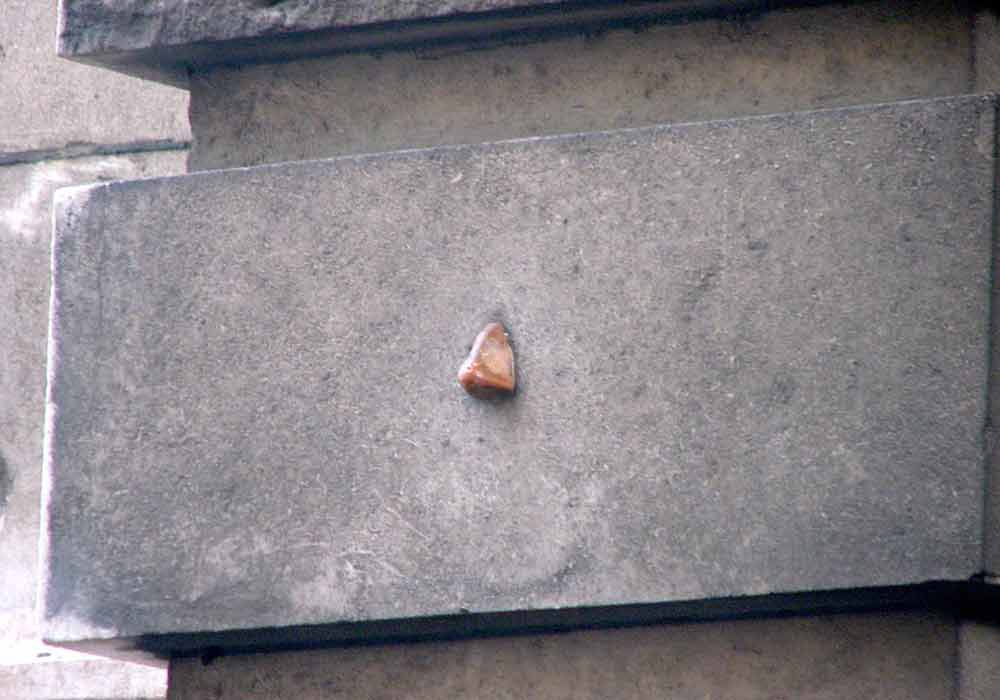 Go in Search of Body Parts
A great treasure hunt for the kids head to Soho and see if you can discover the seven noses that are hidden in plain sight. Created in 1997 to critique the age of CCTV and the "Big Brother" society by artist Rick Buckley. Designed to be put up without detection there were originally 35 extra appendages added to buildings and landmarks in the area. Sadly most of them were located and removed but 4 still survive (plus one imposter). Plus they now even have their own legend! It states that if you manage to find all of the Seven Noses of Soho, and hidden around London's historic entertainment district, you will become fabulously wealthy. We guess as only 4 are left and one of them is not a Buckley nose we won't be becoming wealthy soon but it's still a fun way to entertain the kids by trying to find them all.

Plus did you know that there are also an unknown number of ears hidden on various buildings around Covent Garden?

This map should get you started on the known, confirmed nose locations.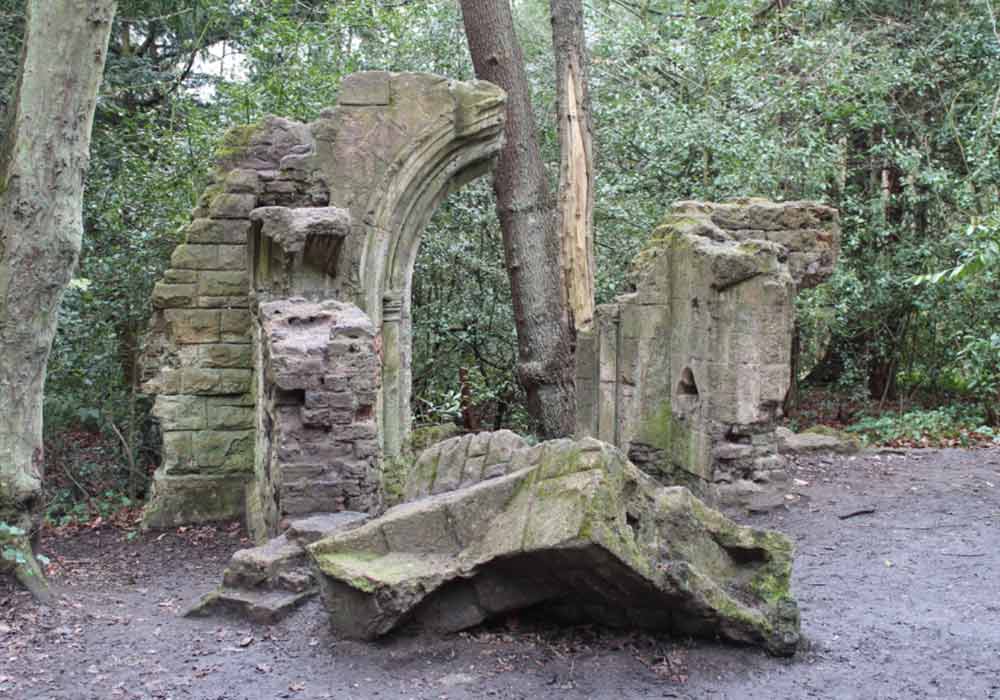 Discover a Ruin
London is a city of history and green spaces so get the kids engaging with both as you set out on an archaeological search. Sydenham Hill Woods were once the grounds of Fairwood House and the owners had a love of architectural quirks so had an impressive garden feature built into the wooded part of their estate, a ruined folly. While the area is now public land the feature is still there so it's the perfect treat for your family walk. Just follow one of the paths that snake through the woods and you could come across a relic of the past. We're sure the discovery will make the kids feel like Indiana Jones.

The site can be accessed all year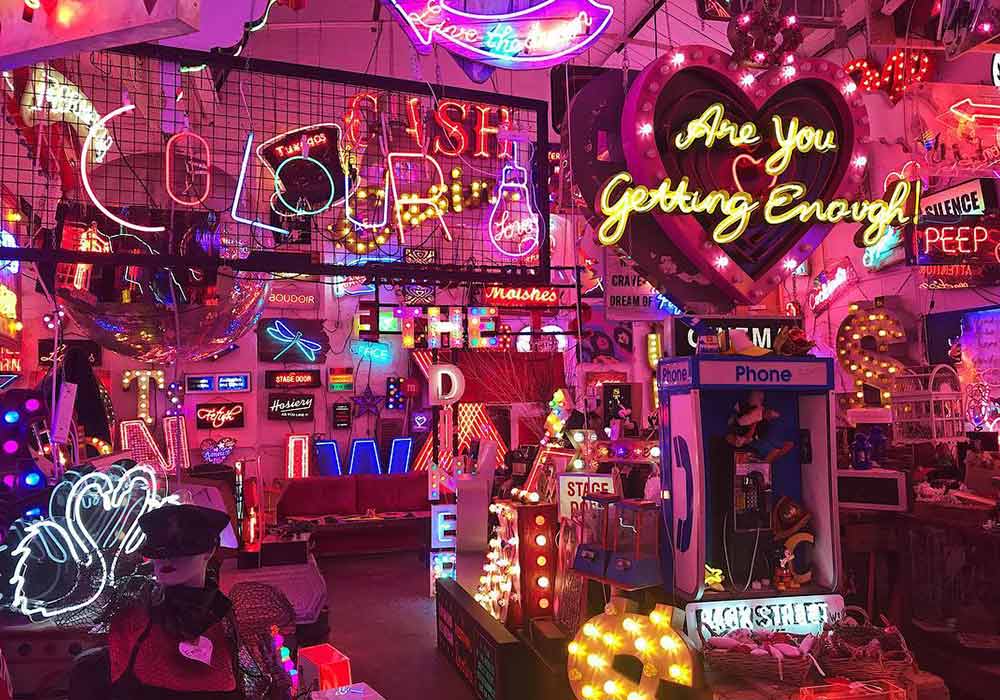 Get Lost in a Land of Lights
God's Own Junkyard is the light that never goes out in the heart of Walthamstow, so when the Lumiere Festival and the Canary Wharf Winter Light Festival have gone, here is a world of iconically quirky light art that the kids will 'ooh' and 'ahh' over. Also for all the Insta-fams out there, it's a great place for some amazingly unique family pics.
God's Own Junkyard – Walthamstow – Open Friday – Sunday Admission is FREE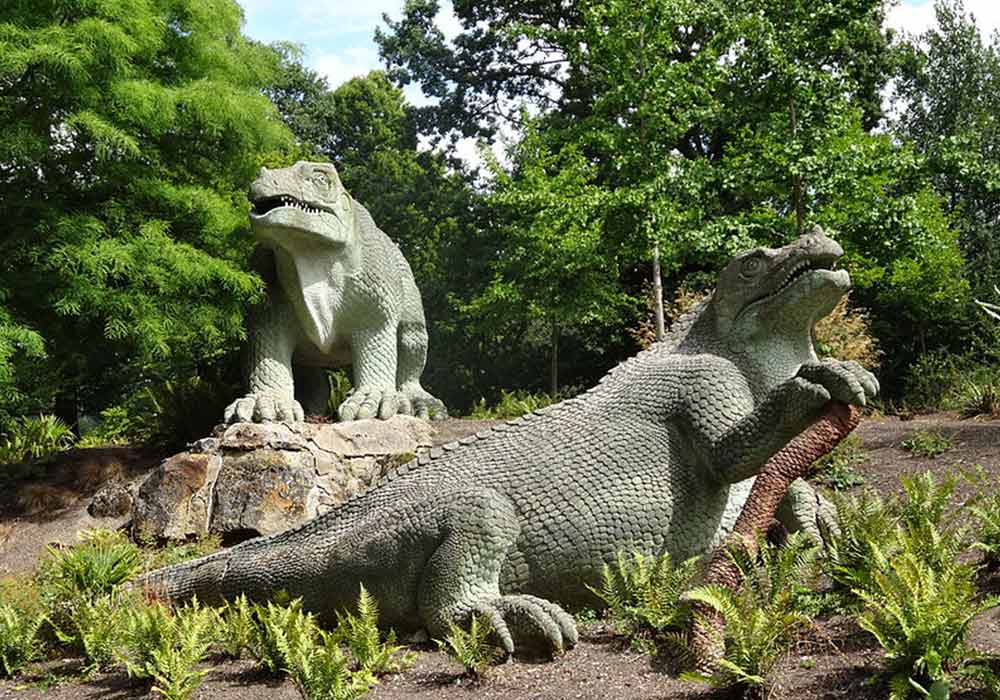 Visit a Jurrasic Park
An oldy but a goody going to see the Crystal Palace Dinosaurs is always something that is put of for another day. So this being your bonus day of the year it's finally time to be transported back in time to when the dinosaurs walked the earth. Free and fun the park is very much worth a visit. Plus we recommend downloading the Darwin & The Dinosaurs audio trail which will tell you and the kids all about how the park came to life as you take a walk with the dinosaurs. Don't forget that it's one of the largest parks in SE London – so there's a maze, playground, a children's farm and thank goodness a cafe too!

Open daily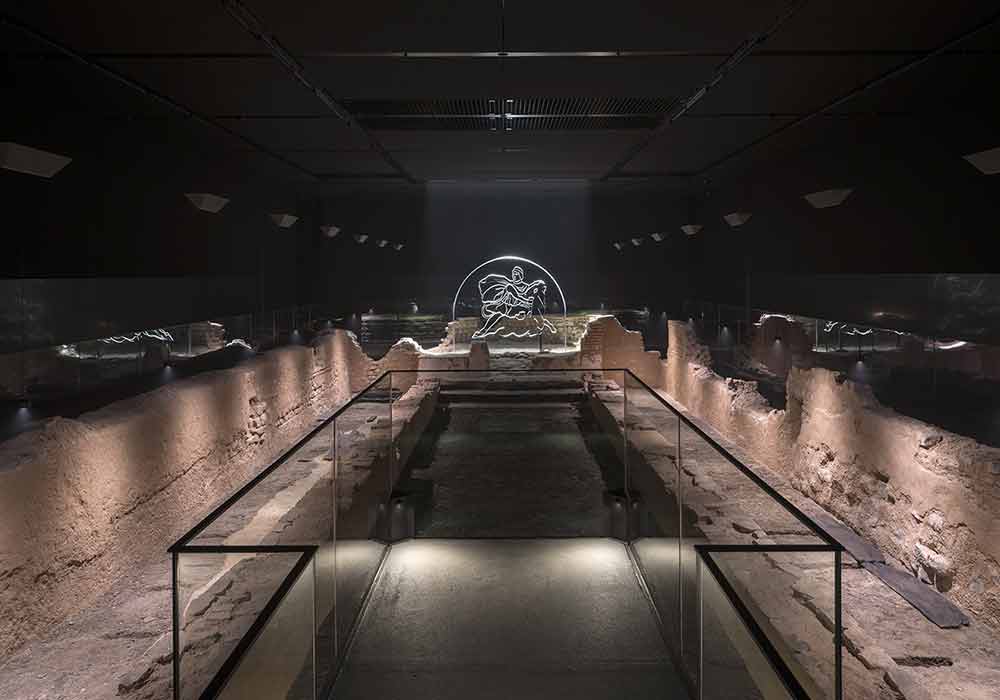 Unearth A Roman Temple

Descend through Bloomberg's new European headquarters to below the city streets and discover the shrine to Mithras the bull-slayer. This amazing space from the 3rd century AD is a totally free wonder of the history of our city, where you can visit the ancient temple and wonder at unearthed artifacts, including the earliest hand-written document in Britain and a series of contemporary art.

London Mithraeum – Cannon Street – Open Tuesday – Sunday Admission is FREE but to guarantee entry advanced booking is advised
So, there are our picks of what you should do to fill your extra day. If you're going to have a go at any of our picks let us know, we'd love to know what you like to get up to as a family. Don't forget to tag us on Facebook @LittleBird and Instagram @littlebirddeals for a chance to be featured on our socials!